It's been an amazing year at The Hundreds. While brands left and right failed to hang on to the ever-eroding ledge, we somehow managed to have one of our best years ever. Well, not somehow, I know how. This team is fucking incredible. With the number of projects we take on, you'd think we have a team of 300 but we don't. It's a small group of really creative and talented and driven individuals who possess just enough crazy to jump into the fire every week and come out on the other side with the goods.
You know Bobby and Ben and most likely Patrick if you've been paying attention for a long time. But Ceilidh and Brice keep the train on the tracks while things inevitably get crazy every week, and they always do. I handle all the content and social media with my superhero of an editorial assistant, Sandy, and Percival makes sure you get all those emails and notifications to remind you to cop that piece you've been dreaming of so you don't have to buy it for double on eBay.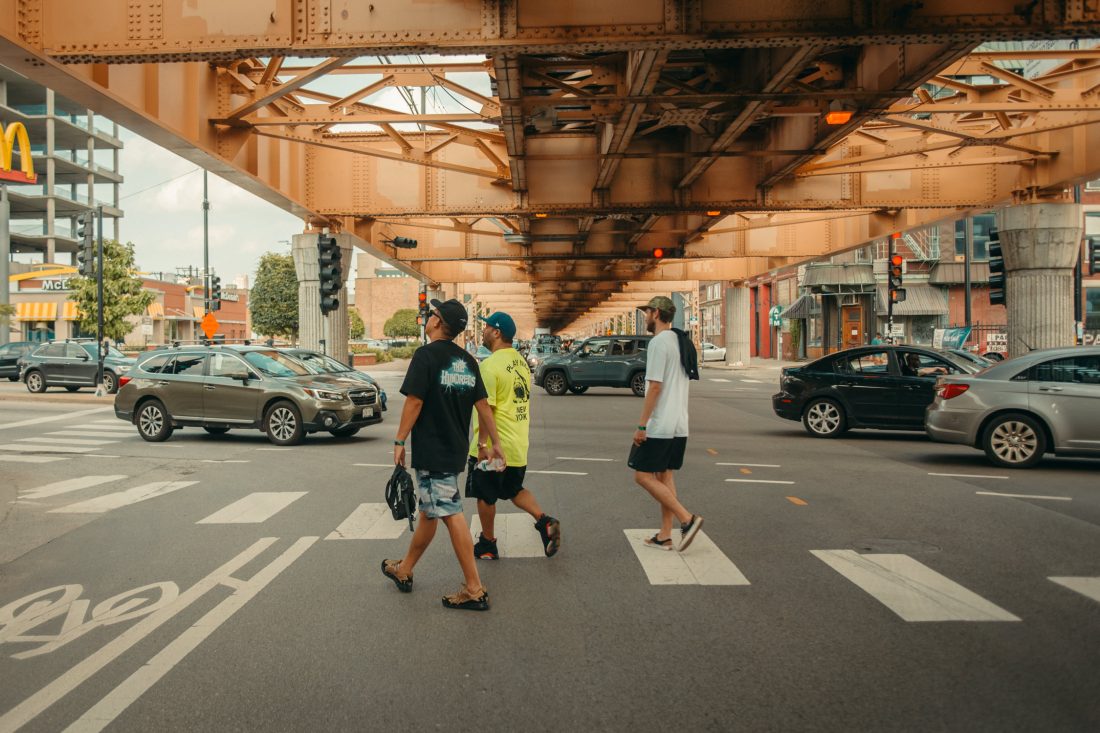 If you're a rapper or athlete or painter or chef or whatever and you got a care package from The Hundreds this year, thank yerboi Boosie because when he's not boosting office morale, he's busting his ass making sure all our people get their packs.
Our design team, from Pat and Bobby at the top to Erica and Brenda in cut-and-sew, from Heavy with the collabs and accessories to Eddie and David on graphics, gives us a reason to be here every day. They work incredibly hard to create new things all the time that you'll love. It's unreal to watch them bring ideas to life and we're just as excited as you are to see what they do next. They inspire us daily.
But without our photo team, you would never see the stuff our design team creates. Allison and Ben work tirelessly to make sure we always get the shot, even if that means working the longest hours of anyone, and we're immensely grateful to them for making us look good, always.
Chad makes sure everything looks good, from photos to graphics to banners on the website — you know, if he can find his way to the office. He's one of the youngest members of the team but he works really hard, or at least really hard for a surfer dude, and he puts up with a lot of rap music being played in the office, so we appreciate him.
Maria and Diana and John make sure we're all paid and not going insane, and for that, we're especially thankful.
Carlos, Josh, and Sean make sure you can all walk into your favorite local shop and cop The Hundreds, a grueling gig that sends them all over the globe.
And Julius. Oh, Julius. Besides providing us with golden social media content, he gives us birthday cake, car washes, office supplies, and a sarcastic smile whenever we need it, plus so much more. He's a robot fueled by Soylent and programmed to only receive voice commands from Bobby and Ben ("JUUUUULIUUSSSSSSSSS" instead of "Alexa") but we still love him as if he were a real boy.
Awad and Irene handle our customer service for the online shop and I can't thank them enough, because I send all of you that DM us about messing up the address or picking the wrong size on your order straight to them, and they accept it graciously and fix it right away for you. With so many orders and so many opportunities to mess up, they're our last line of defense and make sure all our T's are crossed and I's dotted.
There are too many to name in the warehouse but Jon, Phu, Hugo, and the rest of the guys out there work their asses off making sure we can back up all the stuff we post online and actually get it to your doorstep. They go hard as fuck and we love them — and not just because they have cold beers on deck back there.
That's The Hundreds. I know this is supposed to be about the Blog but I think the coolest story coming out of The Hundreds is these people. We give everything we've got day in and day out to make sure the end-product is as close to perfect as possible because we know how much The Hundreds means to you at home. Most brands never sniff 16 years, and we know how big a part The Hundreds has played in some of your lives. We recognize the responsibility we have to maintain the consistency and high level of quality our fans have come to expect and we don't take it lightly.
We appreciate each and every one of you for supporting us this year and always, whether you bought something, read something, shared something, showed up to an event, told a friend about us, defended us in the comments, passed down an old piece to a kid who didn't know about us before, and anything else you did this year to show us love. We felt it.
But now, let's get to my bread and butter, the blog.
This time last year, I was freelance writing for The Hundreds while making a move back east from LA to New York for a fresh start and a gig in the music industry. Little did I know, just a few weeks later, the opportunity would arise to jump into the driver's seat and take over as editor of this legendary blog. So, I flew back to meet the team and see if it would be a fit, and the rest is kind of history. I canceled my plans in New York, flew back to LA, found another spot to live, and started a journey at The Hundreds that has been immensely rewarding so far.
Working with Ben, Bobby, and the rest of this incredible team has taught me so much and allowed me to work on so many amazing projects I never would have imagined contributing to. I mean, we did damn near a collab a week in 2019 while also rolling out a bestselling book, producing a new podcast, and inventing a streetwear food festival.
But enough about me, I much prefer to tell other peoples' stories than my own, and that's why I love The Hundreds Blog. We get to tell so many stories about fascinating people and art and food and anything else under the sun that moves us. Every day is a new challenge and every project teaches us something we didn't know yesterday. Hopefully, you get just as much out of these stories, if not more, than we do.
So, let's take a look back and reflect on some of the hundreds of awesome stories told this year on The Hundreds Blog.
Last January, we kicked off the year with an interview and photoset by Emily Berkey, focusing on the immensely talented Blue the Great. If you missed her story on Blue, or aren't familiar with his unique painting style, you may know him now by his popular Jordan 1 collaboration that dropped a few months ago. But do your homework and read Emily's story, plus keep your eyes peeled for a The Hundreds collaboration with Blue in 2020.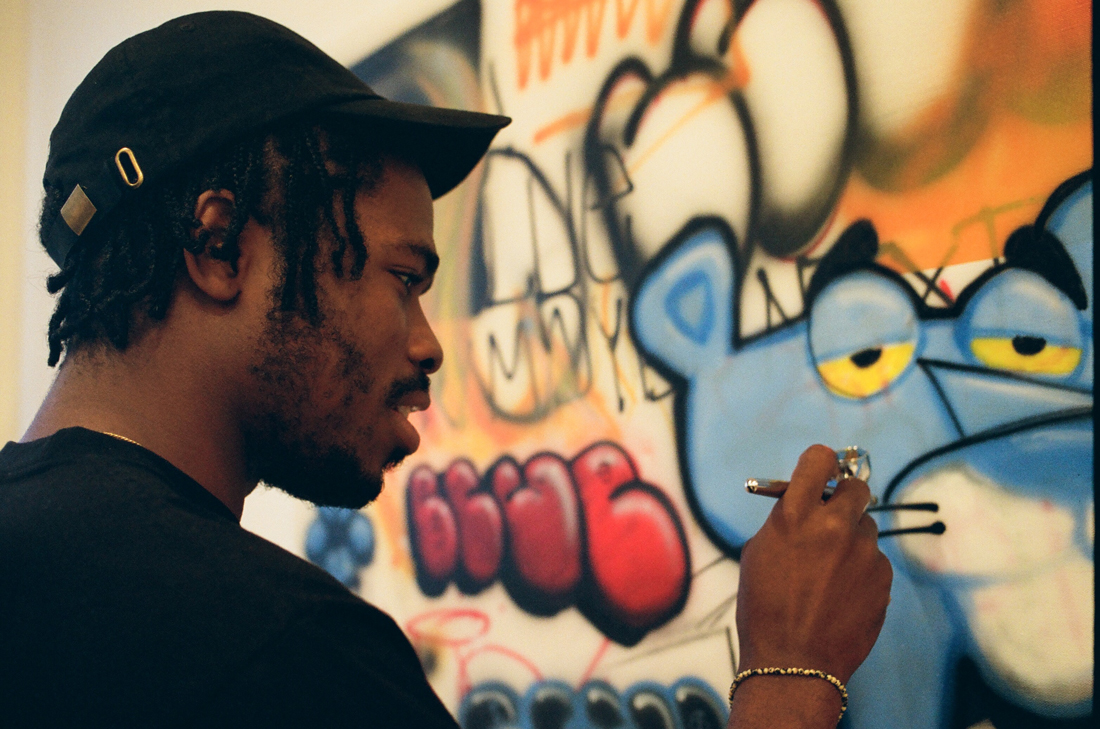 For our first collaboration of the year, we took it back to 1977 for a ride on the wild side with Heavy Metal. The cult classic adult illustration magazine is beloved all around the world and still in print to this day, providing some of the most striking artwork ever hidden underneath a mattress. Though a publication like Heavy Metal would surely not be able to launch in today's social climate, Rachel Rufrano wrote a great piece about how the clearly misogynistic magazine managed to win over her feminist heart.
Tara Aquino interviewed StockX founder Josh Luber about building the sneakerhead stock exchange from scratch.
I spoke with Alex Wiley about taking a train on the journey of self-discovery.
Our bravest writer, Julie Tremaine, spent a whole night in the most haunted room on the most haunted ship and somehow lived to tell the tale.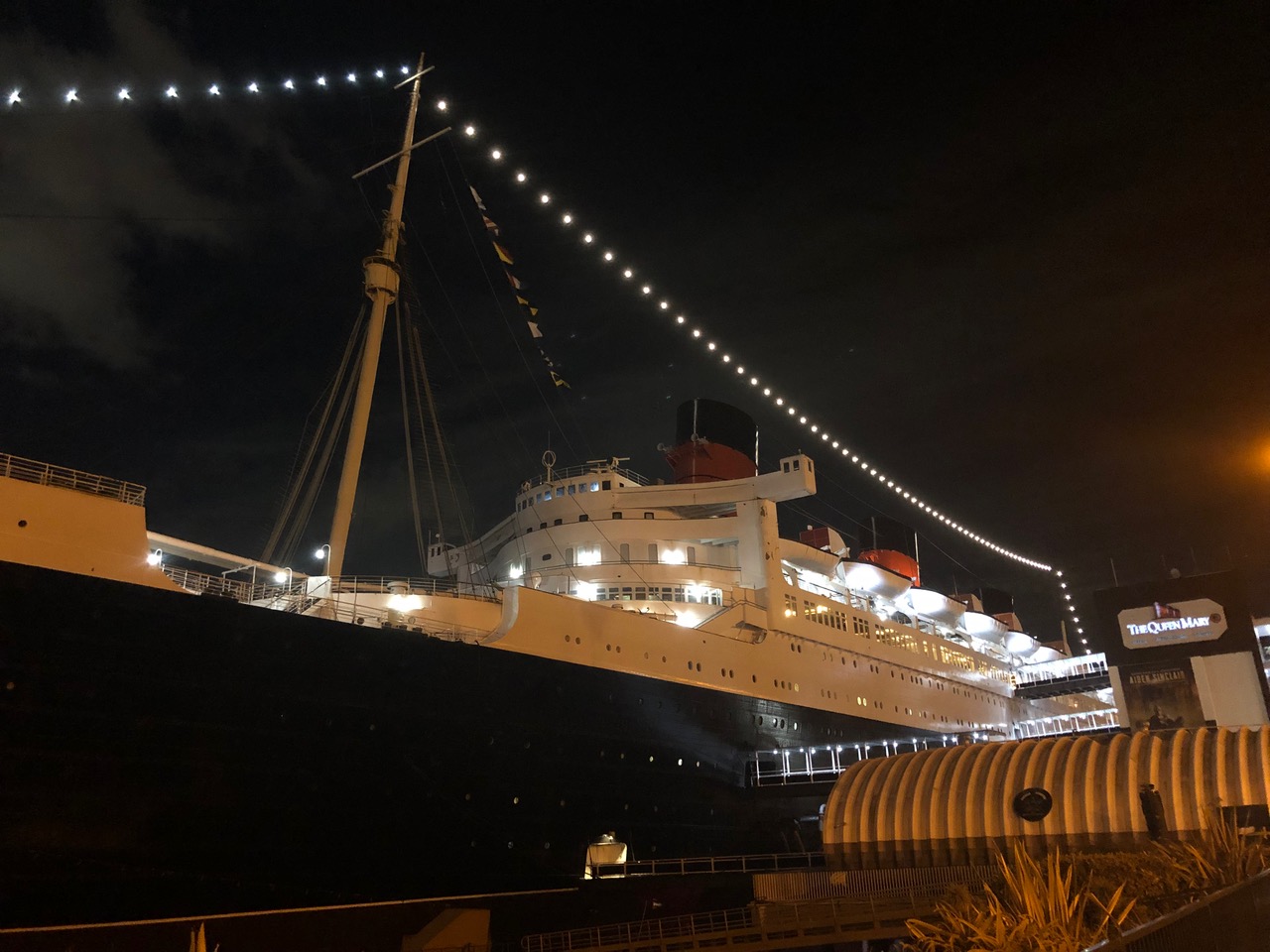 Shirley Ju interviewed Ben Baller and he bragged about some utterly ridiculous things that I didn't bother fact-checking because, frankly, he's Ben Baller and famous as shit and they're all most likely true.
Leland Ware caught up with Benny Gold to discuss becoming seemingly the first-ever streetwear founder to shutter his brand on his own terms, plus what the next chapter would hold for the legendary San Francisco designer.
Emily Berkey came through once again with the fire photoset and interview, sitting down with Del the Funky Homosapien to discuss his long and storied career, including all the ups and downs.
I wrote about Adam Bomb, our best friend and biggest foe, as we prepared to give Adam his debut solo collection.
Tony Rettman did an interview out of leftfield with the Baseball Card Vandals about their weird, obscure, and hilarious artwork.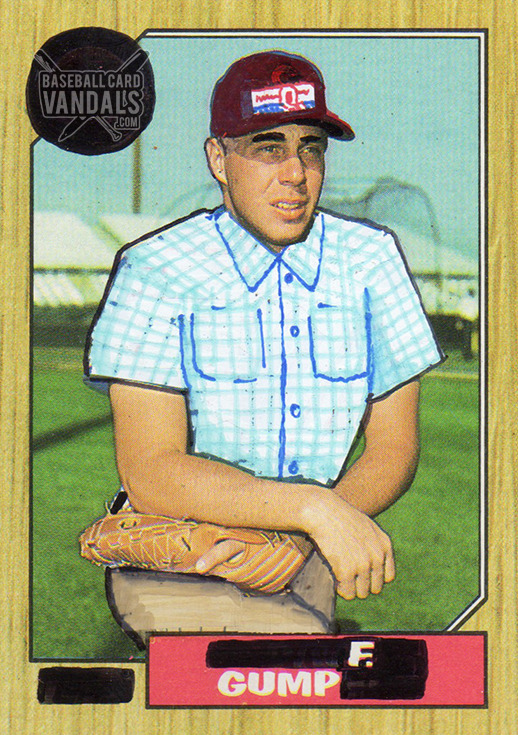 Incubus frontman Brandon Boyd has become quite the painter and I interviewed him about finding peace by making art, his dogs (duh), and the 20th anniversary of the album Make Yourself.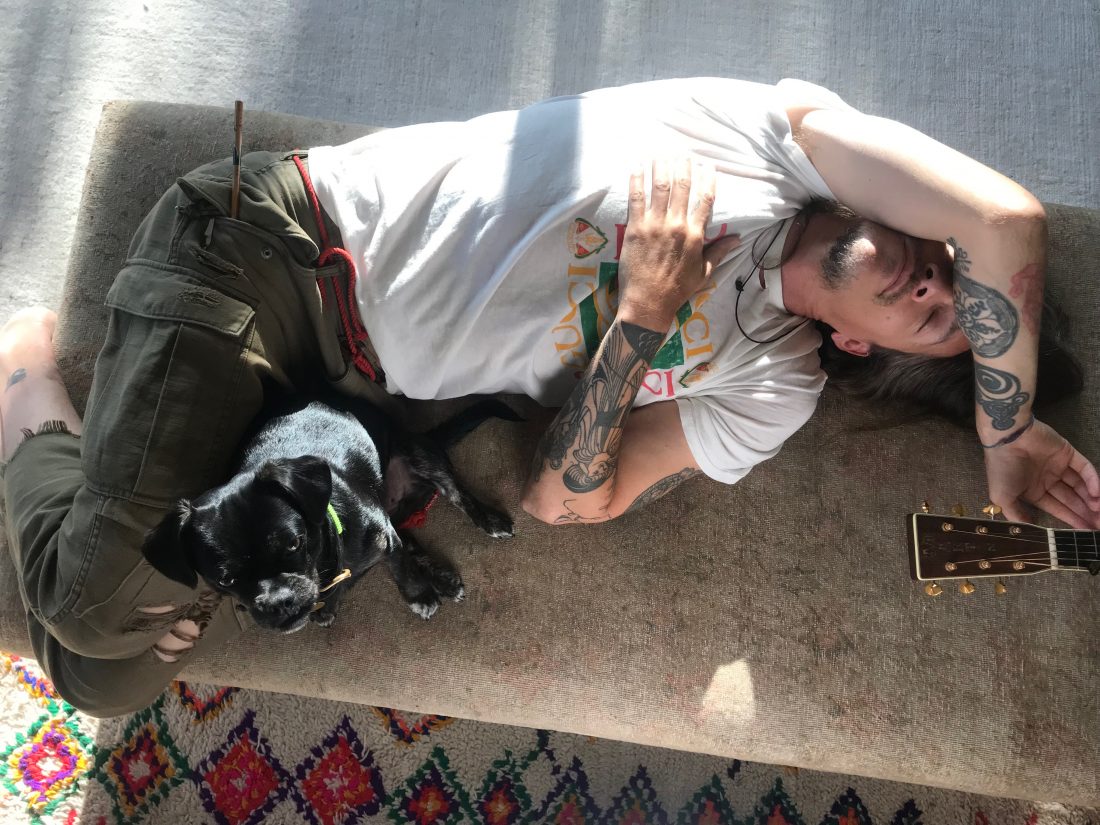 For our Marvin the Martian collaboration, Kish Lal did a deep dive into the character's out-of-this-world popularity and staying power.
Underground rap legend Scarub took a trip up the west coast and brought along a disposable camera to document his travels for us. It was a really interesting look into his life and some of his friends.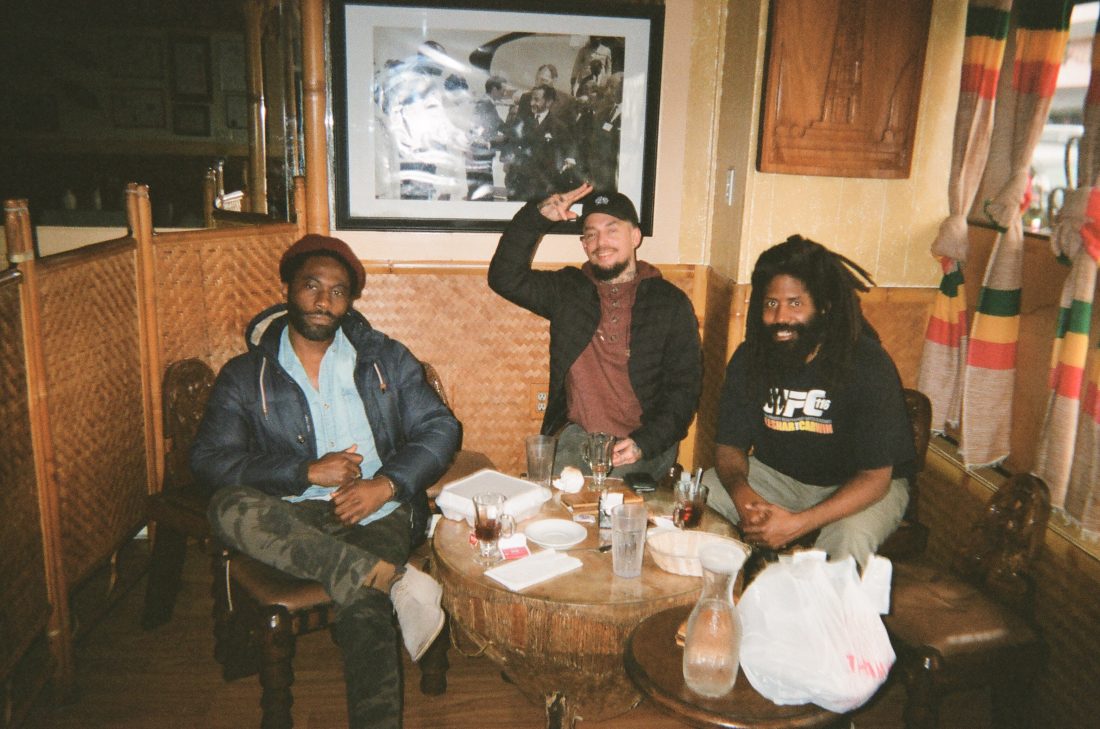 We brought back the Osiris D3 in June and there was nobody on Earth we would have rather talked to about the shoe and the era it came from than Limp Bizkit frontman Fred Durst, who also modeled the shoe for our lookbook. It was a surreal day hanging out with him on Fairfax, and I tried to put it into words the best I could. But honestly, there's no explaining Fred Durst.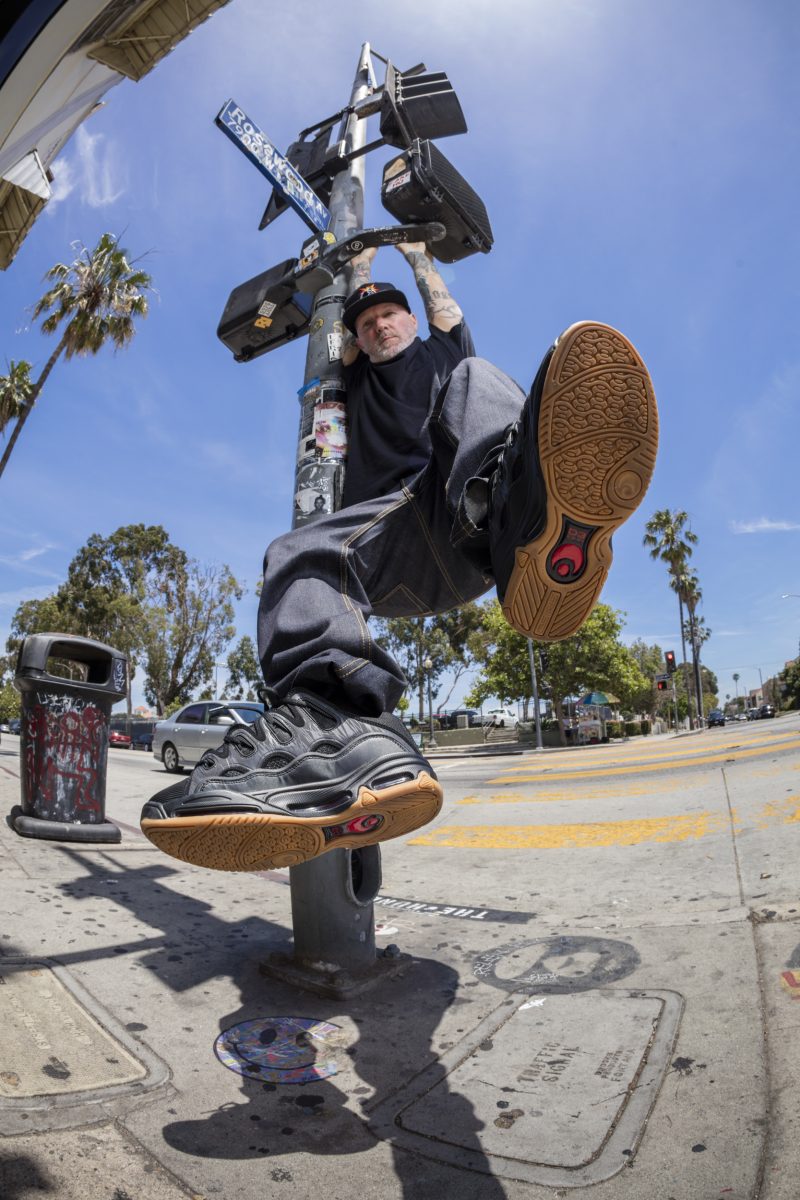 That same month, Bobby's book This Is Not a T-Shirt was released and we couldn't have been prouder of our boss and all of the work he put in the past couple of years on it. We all celebrated opening night at Barnes and Noble in The Grove with Wale and all of you that attended. It was a night we'll never forget.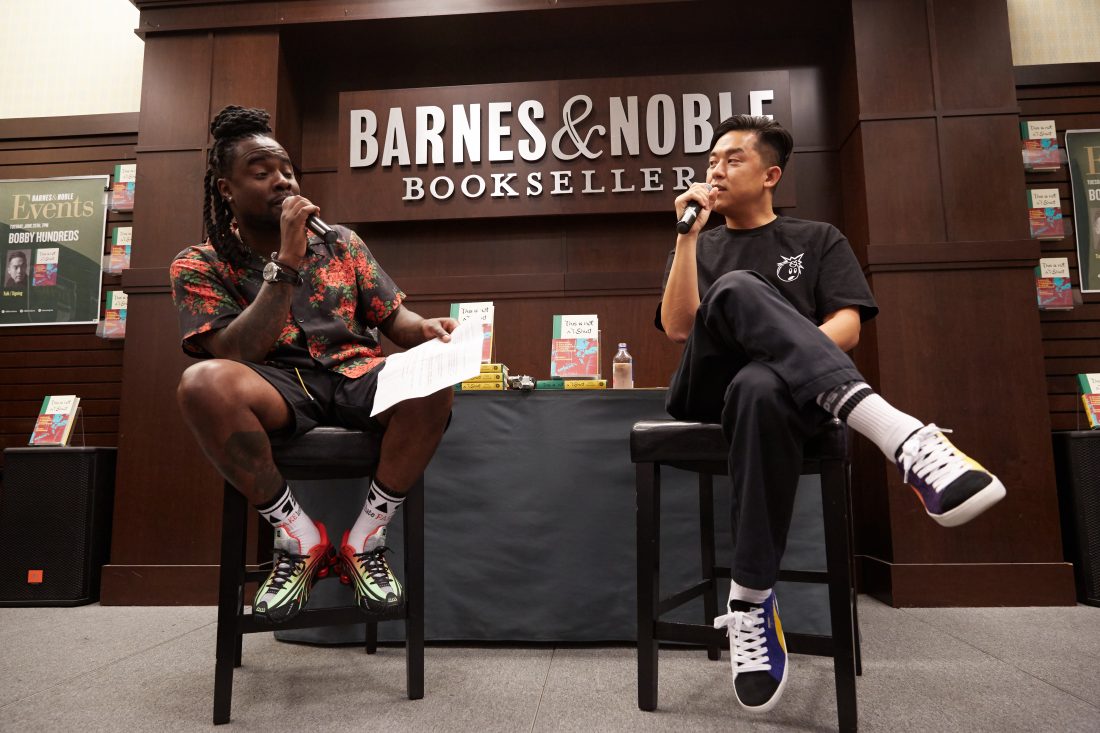 One of the more fascinating artists we spoke with this year was TDE singer Zacari, who went from being a fishing guide in Alaska to performing all around the world with Kendrick Lamar. Shirley Ju's interview with the rising talent was a great read and a reminder to keep pushing no matter how far away your dream seems.
Esteban Whiteside may not be on your radar yet but he should be. The immensely talented painter is using his gifts to raise awareness about social injustices in minority communities and Kristen Strader spoke with him to get his side of the story.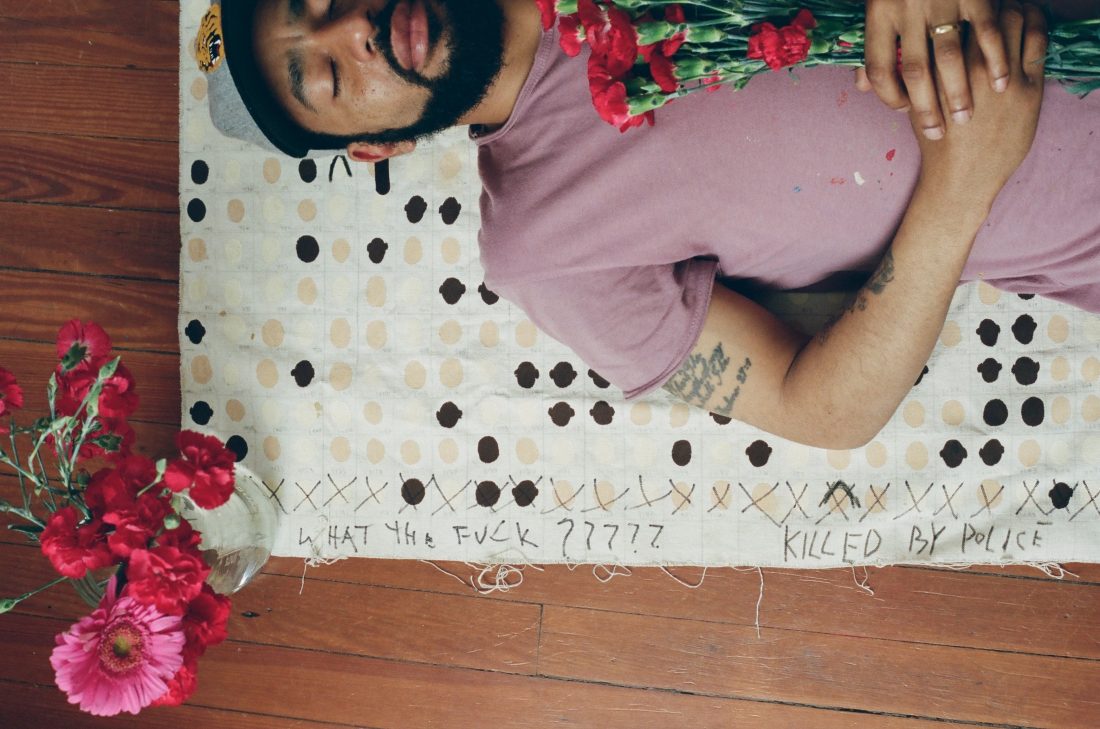 Chicago hip-hop pioneers The Cool Kids were way ahead of their time while also being a throwback of sorts. Our writer Devin Robertson caught up with the duo while they plot their comeback to pick their brains on music and fashion, and it was one of the best reads this year.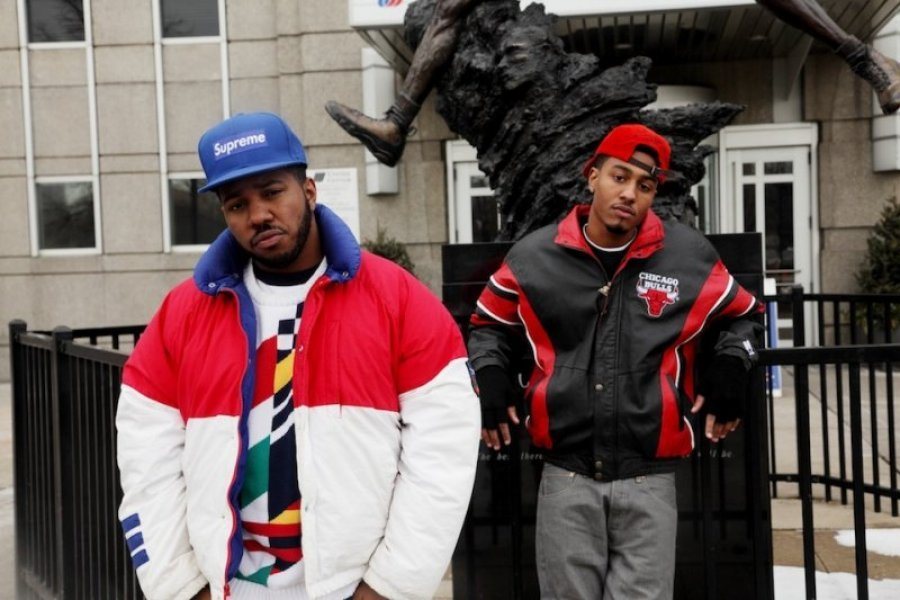 My favorite collab of the year was probably our project with South Central brand Bricks & Wood. I'm grateful to have met Kacey and his drive and willingness to learn from failure on his way to success is something that stuck with me all year. It was one of my favorite things I wrote this year, and his story is very powerful.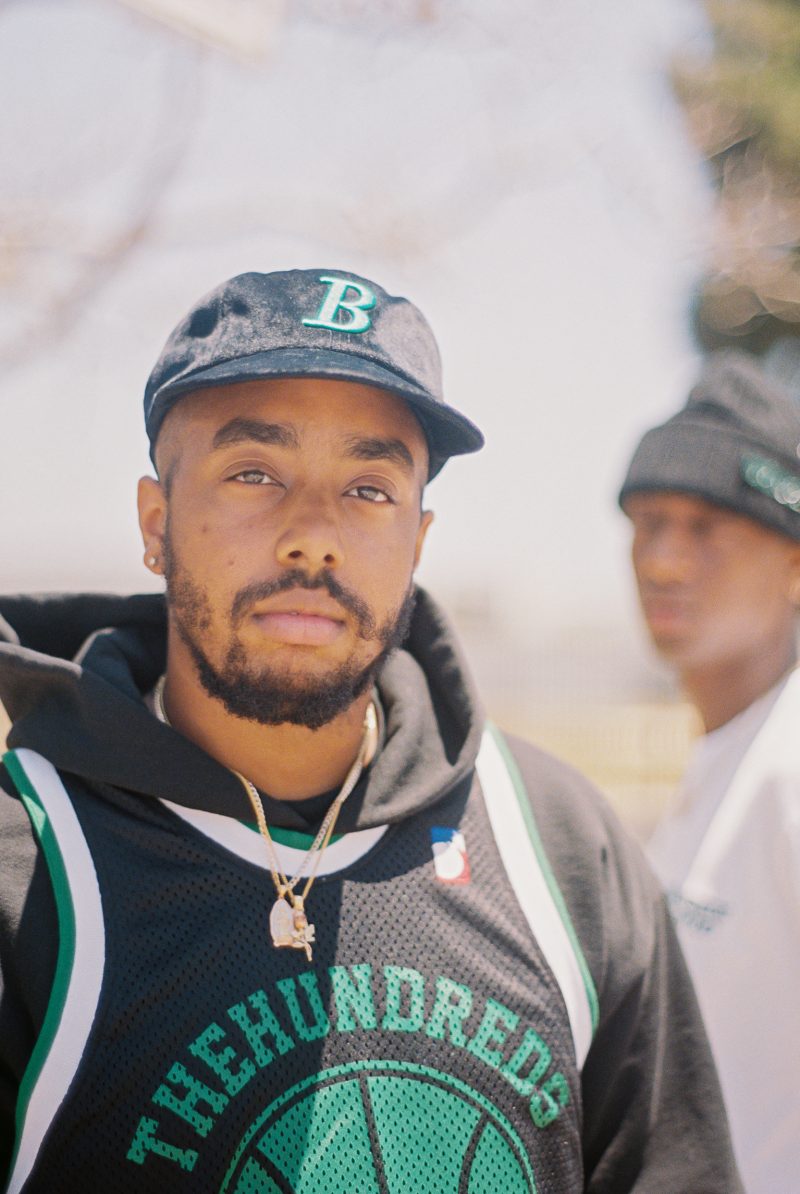 One of the more compelling sagas this year was the intense beef I got in with porn star Jayden Jaymes that she absolutely had no idea about. Long story short, I got annoyed with how some old Jayden Jaymes blog was hogging all the clicks on our site, so I wrote a hit piece on her and included all the old pictures to trick crazy little horndogs searching for her online. It worked. Sorry not sorry, Jayden.
One of the best recurring blogs on the site is our Behind the Design series. Sandy took the wheel on these, getting in-depth insight from everyone on our design team about their favorite pieces, including what inspired them and how they were made.
Our biggest blockbuster of 2019 was probably our Batman collaboration, celebrating the Caped Crusader's 80th Anniversary. The collection focused on artwork from Frank Miller, so writer Nic Juarez wrote an awesome piece about Miller's Year One, arguably the best Batman comic series ever.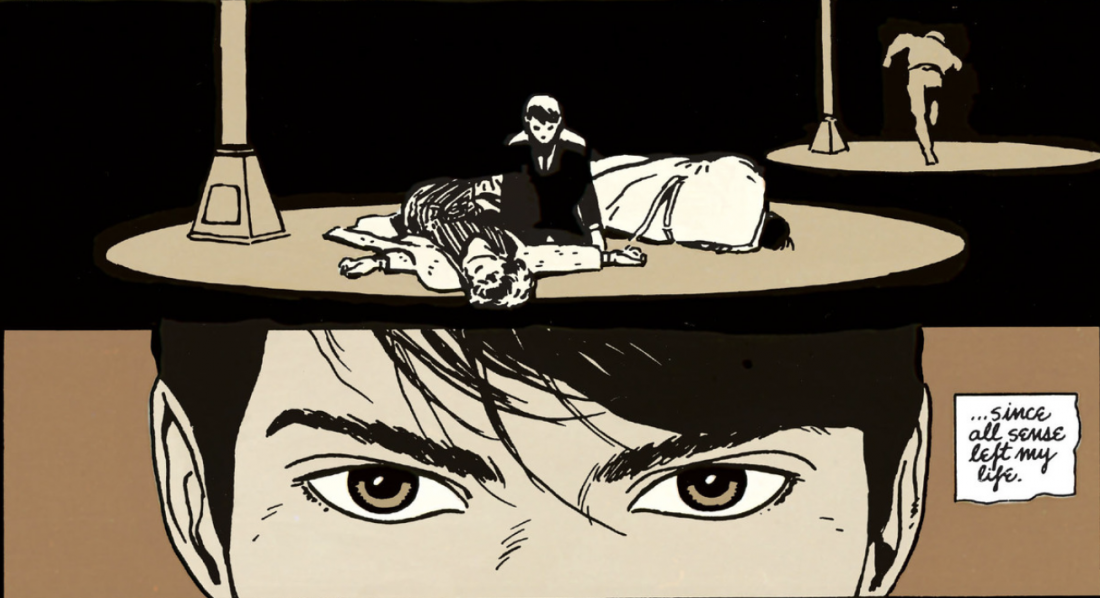 In September, we threw a massive food festival called Family Style. It was the first of its kind, bridging the gap between streetwear and the culinary world and creating over 20 one-of-a-kind collaborations that set both industries on fire. If you supported our idea and came, we're eternally grateful, and if not, please come to the next one. It was a blast and we don't want you to miss out again. You didn't hear it from me, but Labor Day weekend 2020 we're running it back for round two.
For our collaboration with Hard Rock, I wrote about the most famous t-shirt in the world.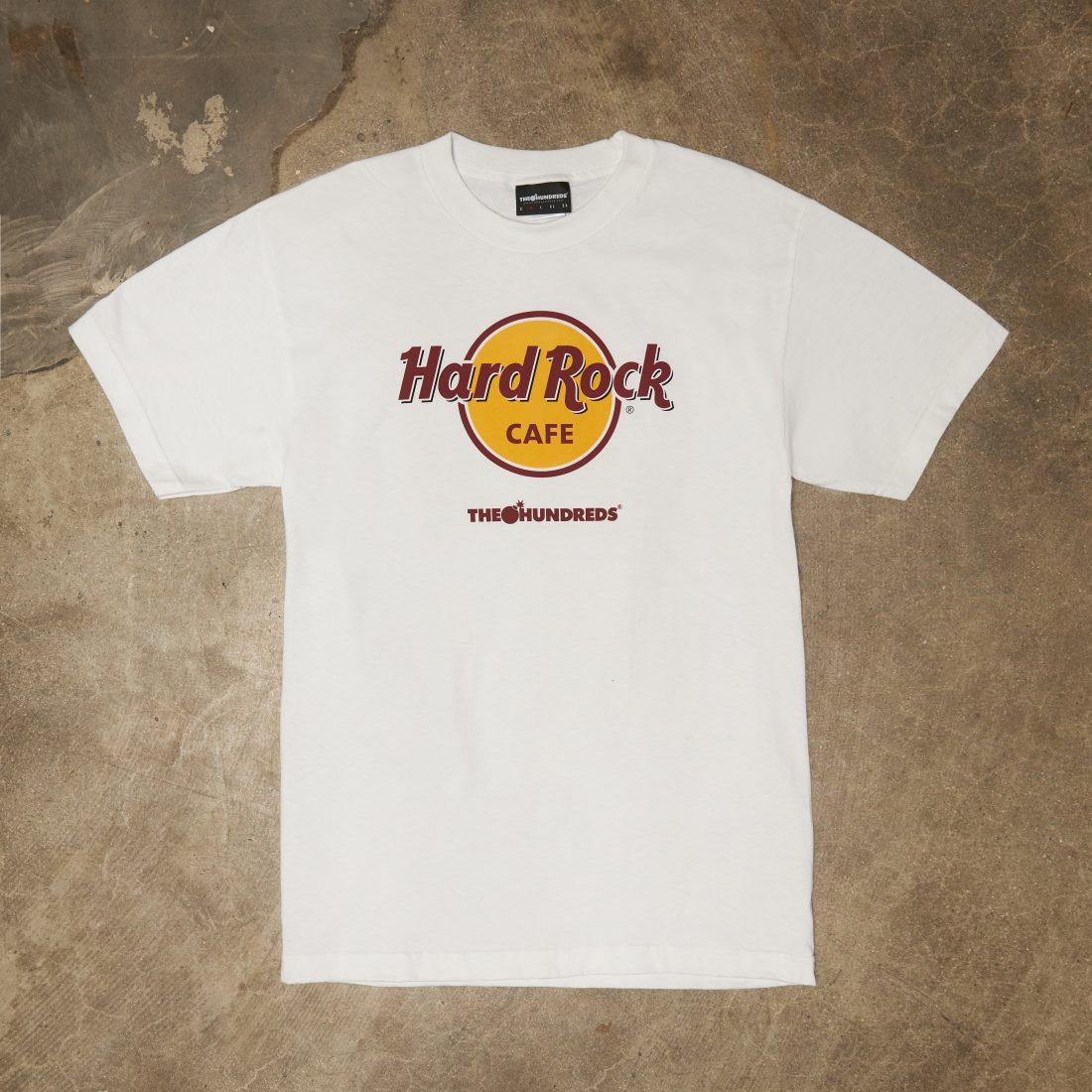 When our design team took a retreat to Hong Kong for inspiration, Heavy brought his camera and documented their travels for the blog. His photo journal was absolutely one of my favorite pieces of the year and made me extremely jealous I wasn't on the trip.
One of the most important things that came out of Family Style Fest was our collaboration with Homeboy Industries, an amazing organization that helps tens of thousands of former prisoners and gang members find their footing and start a new life. Read all about them and consider donating your time or buying a piece from the collection, as 100 percent of the profits go directly to Homeboy Industries.
Gearing up for a top-secret anime collab in our future, Sandy dug up all the best anime streetwear collabs in the game and ranked them for your viewing pleasure.
Around Halloween, we worked on a pretty monumental collaboration with Tristan Eaton and Universal Studios. We resurrected five of Universal's classic monsters and Tristan immortalized them on the backlot with a larger than life mural before we turned that art into a full capsule collection. We were the first outside brand to sell pieces inside Universal Studio's own shops in the park and we were so proud of how it came out. I spoke with Tristan about the project and what these monsters meant to him.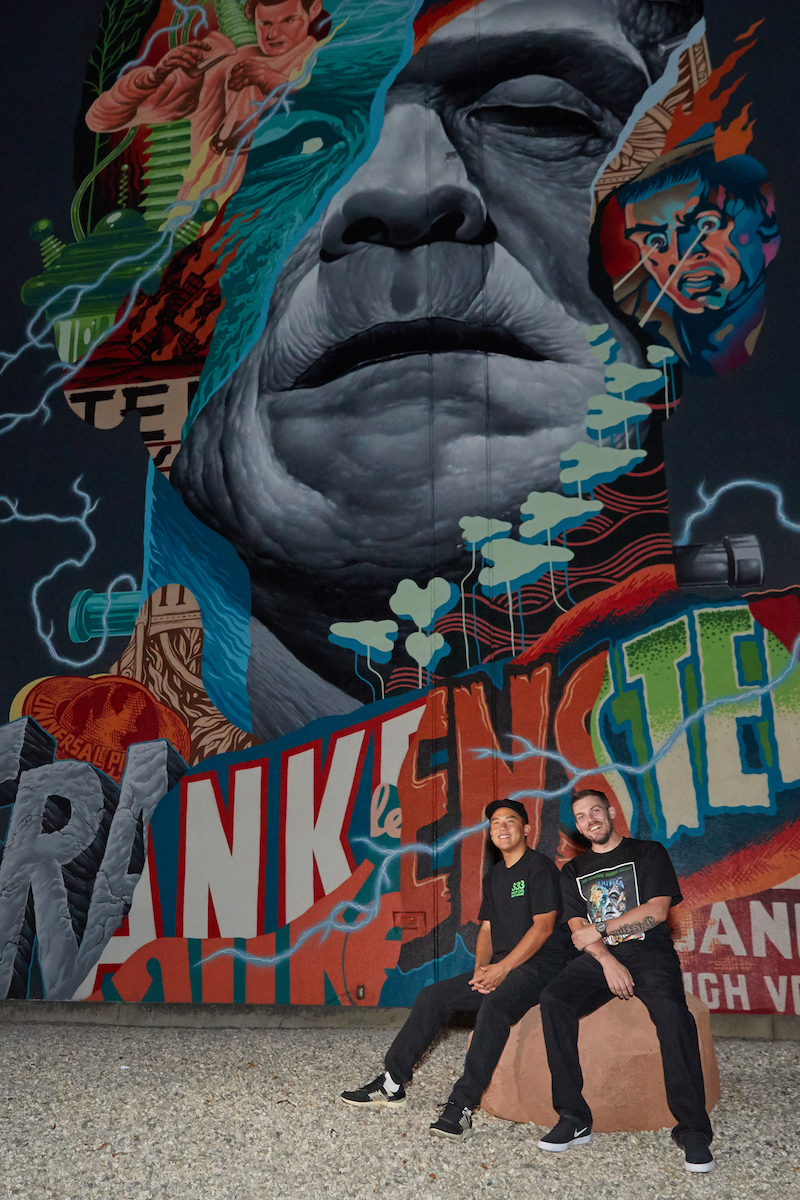 To celebrate Indigenous Peoples' Day, we worked with five Native-owned streetwear brands and banded them together to form the Obsidian Collective and then released a huge collection of street-ready tactical gear and printables. All profits went right back to Indigenous-led efforts to regain the freedoms that have been stolen from them for 500 years. We debuted the collection at LA City Hall during the Indigenous Peoples' Day celebration, not far from where the Christopher Colombus statue once stood, and it's hard to put into words how powerful that night was. Two Indigenous writers put together amazing stories for the project, with Emilee Gilpin telling the story of the Salish Sea and why we need to save it and Nikki Sanchez exposing the ongoing crisis of missing and murdered Indigenous women in the Pacific Northwest and beyond.
For our collaboration with 686, I spoke with team rider and Youtube sensation Casey Willax about living on the road and chasing his dreams one mountain at a time.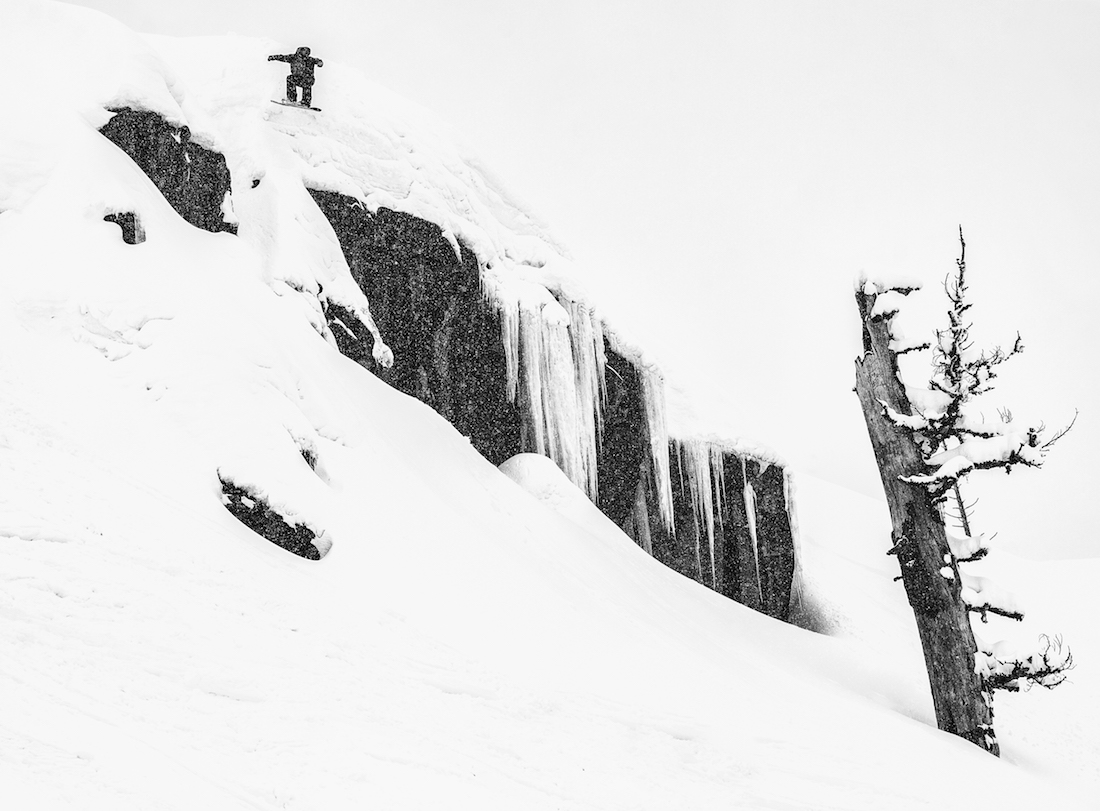 In quite possibly the weirdest interview ever conducted, I spoke with the kid who went viral saying "Aight I'ma fawk witya" when he had about 6,000 Instagram followers and a few hundred plays on his Soundcloud music. He's since reached a million followers and been "signed" by fellow viral social media star Supreme Patty, whatever that means.
Our own Eduardo Viramontes, The Hundreds lead graphic designer and multidisciplinary artist extraordinaire, held his debut solo gallery showing and our photographer Allison Gretchko captured Eddie's opening night and interviewed him about the experience.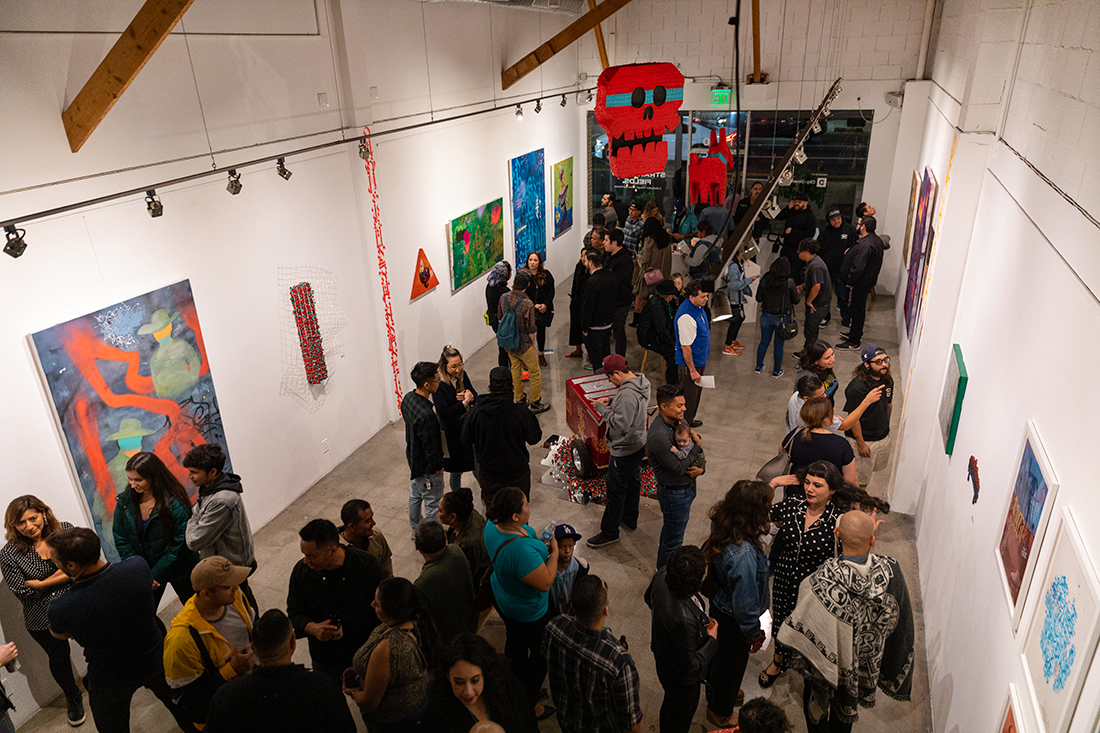 To honor one of the greatest wrestlers ever as we released our WWE collaboration, Alex Wong wrote an origin story about Stone Cold Steve Austin. This story packed a lot of punches and showed a side of Stone Cold that many had never previously known.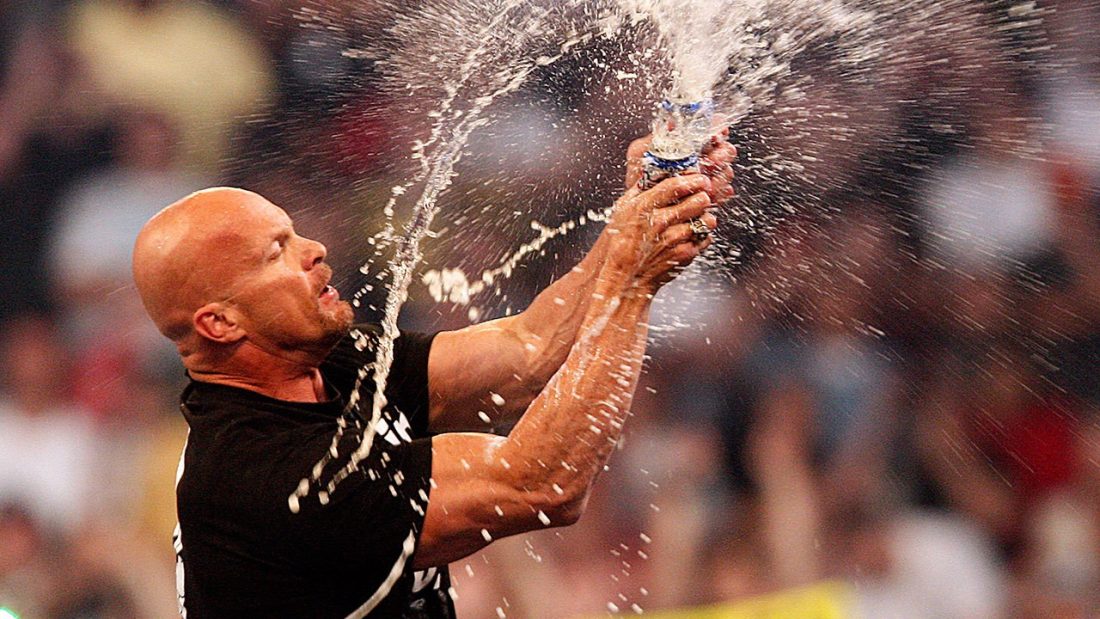 Just the other day, our new writer Caitlin White delivered one of my favorite interviews of the year, speaking with viral Twitter comedian Caleb Hearon about his laugh-out-loud funny POV character studies. We're excited to have Caitlin on board and see what she writes for us in 2020.
HOOOOOOLY shit I feel this https://t.co/17BCJuKwLU

— christine teigen (@chrissyteigen) December 5, 2019
To close out the year, this blog's founder, Bobby Hundreds, penned a thoughtful retrospective about the past decade in streetwear, playing devil's advocate to those who would say the culture is dead. Rather, Bobby offered a more refreshing take, reminding everyone that you can't kill streetwear.
There were hundreds more blogs and it was hard picking just these to showcase at the end of the year, so go do what I did and dig through the archive to make sure you read everything, like my interviews with Crenshaw creatives Six Sev and Yung Kazi, Taylor Engle's story about Blimes and Gab or Maria Mora's story about Leah McSweeney and the role women play in streetwear's past and future.
My first year as editor of The Hundreds Blog was one I'll never forget and I can't wait to tell more stories in 2020.
Thank you for reading,
Duke