It's about that time, fellas. The end of the year is upon us and it's time to reflect on the days where everything seemed to be going wrong but the memes kept us going. In fact, many things went really, really wrong this year but nothing is off-limits from memes. Interviews, celebrities, and movies are often caught in the crossfire. Thank God we don't have to log on and see another Area 51 or Joker meme again. But there are some memes that need to be resurfaced.
First and foremost, we're leaving all the bullshit in 2019.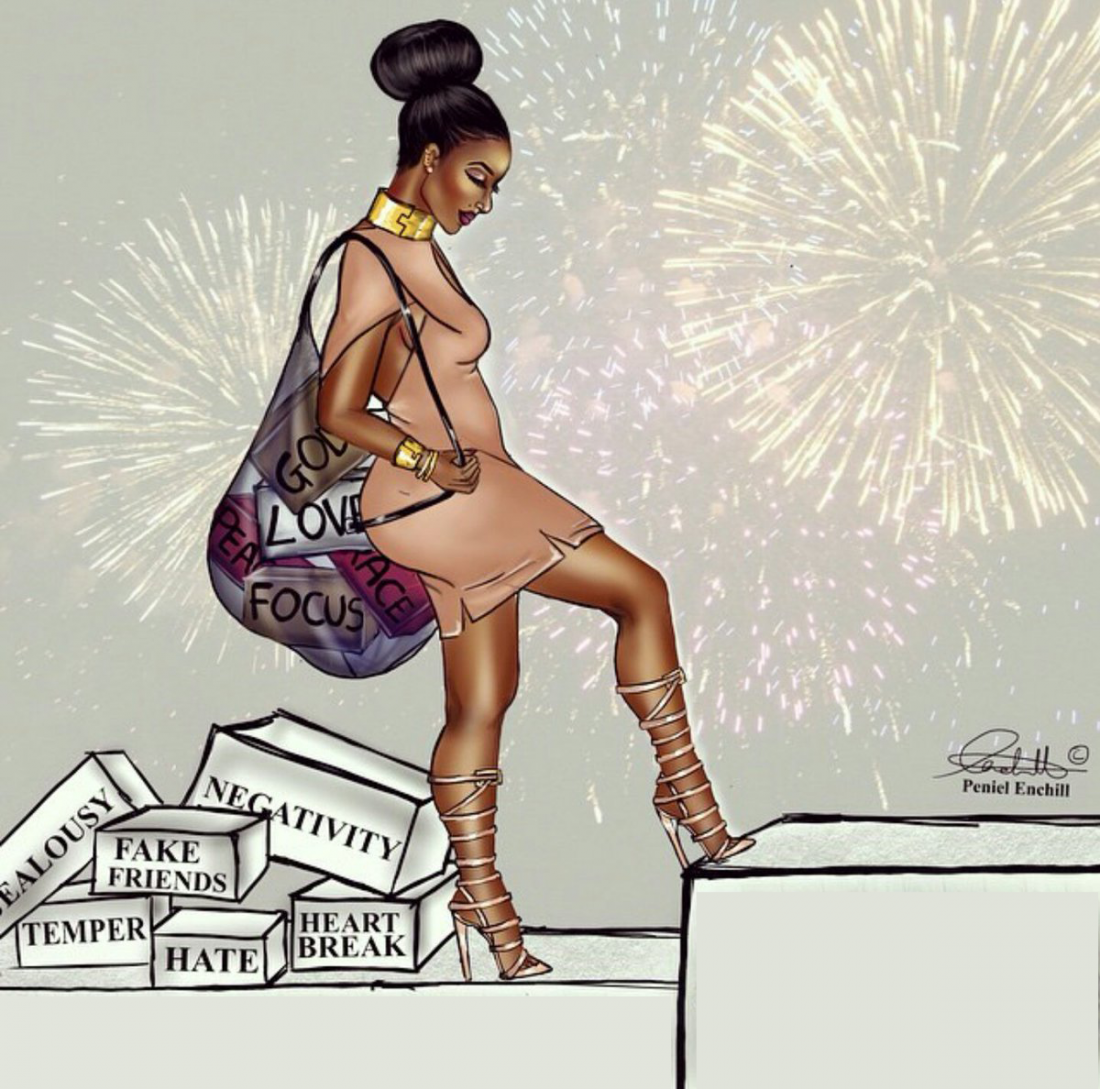 It was a banner year in the meme community, with plenty of meme all-stars and newcomers alike joining in the fun and getting plenty of upvotes on Reddit. But let's get down to the nitty gritty and give out some awards. This year, we'll be crowning an MVP and a Rookie of the Year in the meme world and the decision is up to you. We'll give you the nominees below and it is your duty as a user of Al Gore's Internet® to vote for your winner.
First, let's take a look at the nominees for Rookie of the Year. There were a lot of possible choices here but these nominees truly stood out from the crowd and made us laugh all year long.
Rookie of the Year
Memes are enjoyable because everything and everyone is subject to meme-ification. You never know what or who will become the next meme sensation. However, it takes a certain type of character and charisma to have multiple ongoing viral memes. These people are the revolutionaries, the firestarters, the trendsetters. This year, a few newcomers to the meme game really shined and made it seem like they could pop off with a new internet sensation at any moment. There's no telling what these rookies might do next.
Kawhi Leonard
When Kawhi was asked about the numerous players imitating his "hey hey hey" catchphrase, Kawhi simply responded with "People love me, I guess, and like the things I say." I will always respect someone who talks that big talk therefore Kawhi's nomination for Rookie of the Year is solidified. Though his personality could be described as "dry" or "devoid of humanity," the NBA superstar racked up a surprising number of viral memes this season. Whether or not he takes the trophy home is up to you.
If y'all see me with my headphones in looking focused just know this is what I'm listening to:
"Hey! Hey! Hey!" 😂😂😂 The first two seconds of Kawhi's intro is hilarious

(via @LAClippers)pic.twitter.com/N2Avlsrqxk

— SLAM (@SLAMonline) October 23, 2019
Lou Williams with the Kawhi "hey, hey, hey"😂😂pic.twitter.com/FuiWcluFC4

— Hoop Central (@TheHoopCentral) November 25, 2019
When the Kawhidap.exe file is corrupted on KawhiBot 2.0pic.twitter.com/16vTyeNCou

— Danny Marang (@DannyMarang) June 6, 2019
Kawhi even ignores the dap in video games. https://t.co/gD4CusR7Cc

— OnlyFans: Oxtail69 (@ThatDudeMCFLY) August 1, 2019
Tekashi 69
If we're being realistic, Tekashi dominated the majority of the meme season. Starting off with his Breakfast Club interview where STOOPID memes were born, to Charlamagne saying he'll top Tekashi off if he beats the infamous case against him, to beating the case and coincidentally getting banned from the Breakfast Club. While it has been made clear that we are laughing at him and not with him, it's even more laughable that the judge overseeing Tekashi's case is aware of the memes. Memes are universal and apparently a safeguard as Tekashi chose to be left out of the witness protection program. Someone should really let Brother Nature know about this Meme Creators Protection Program...
Nobody:

Takashi 69 in court: pic.twitter.com/lN9y1HSDHM

— 𝕱𝖆𝖎𝖙𝖍𝖋𝖚𝖑 𝕵𝖆𝖒𝖆𝖎𝖈𝖆𝖓 ✞ (@5wiim) September 18, 2019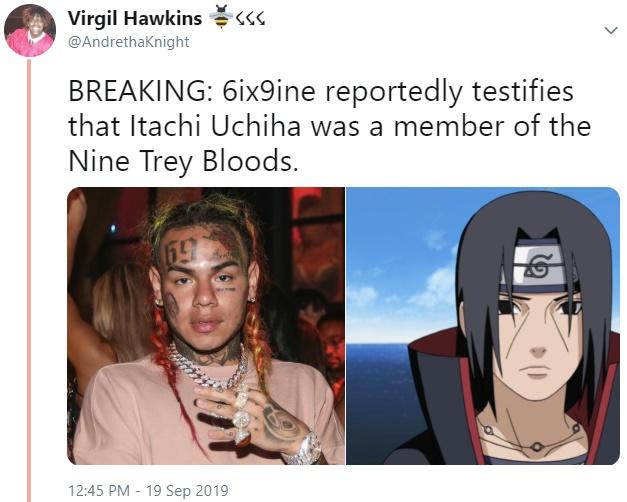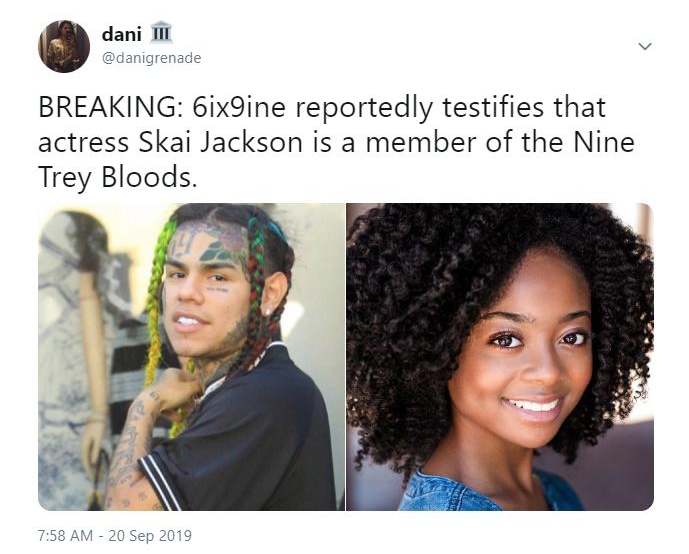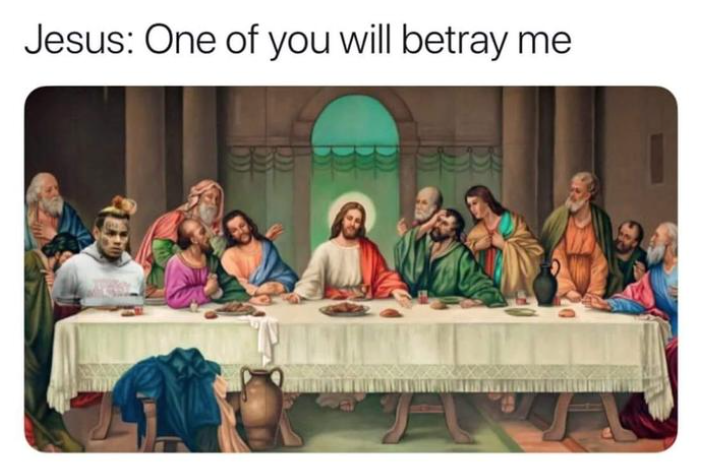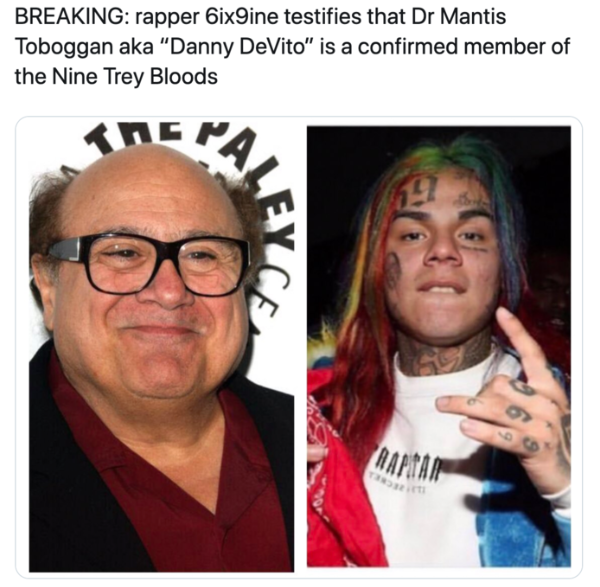 And who could forget the instant classic where Tekashi has a bit of memory loss?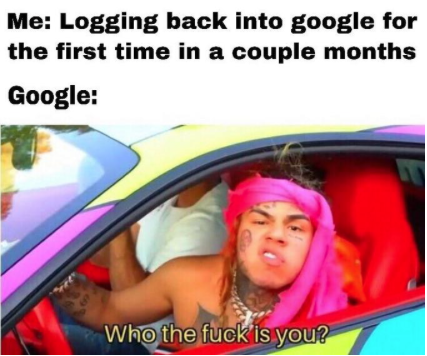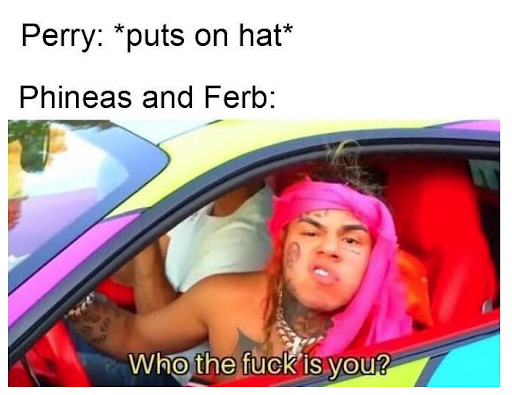 Blueface
Aw shit, we're about to get real disrespectful. The rapper who once started off as a meme has had quite the year after signing to Cash Money West. After Blueface's "lesson" to Shiggy, it is unclear whether Blueface is, in fact, a comedian or a rapper but he is indeed a bonafide meme star that qualifies him as a valid contestant for Rookie of the Year.
Mom: Turn off your game. It's bed time! I love you!

Wyte kids: pic.twitter.com/dSSEjXIXeo

— Buffy the Ho'Nigga Slayer🇨🇲🖤 (@Crownme_shug) February 2, 2019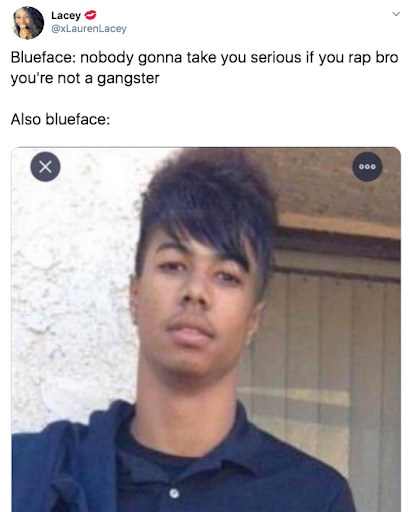 Blueface with the C-Walk 😂🕺🏼 @bluefacebleedem pic.twitter.com/bOB3tMOkMi

— WORLDSTARHIPHOP (@WORLDSTAR) January 16, 2019
Let's turn it up a little 🔥😂🤷🏽‍♂️ pic.twitter.com/0AwIOF2nqL

— Lsxnick (@Nick_Calderon_) January 16, 2019
tu verra jamais ça en France pic.twitter.com/81TmQPZFE8

— ad (@3gzer) August 26, 2019
— shaan+ (@LILSHAANDON) December 17, 2019
My nigga will never play a Blueface song again pic.twitter.com/SG7B4pZq5a

— Tommy Swisher (@HiTommySwisher) December 16, 2019
Now, it's up to you. Who deserves to win Meme Rookie of the Year? Vote in the poll below.
Who is the Rookie Of The Year in memes?

— The Hundreds (@thehundreds) December 27, 2019
MVP
It is time to select our MVP of the year, the King of the Memes. These nominees are the people who time after time have dominated the charts with no end in sight. These people continue to live their life with the intent of pushing meme culture forward — and we thank them for their dedication to the craft.
Spice Adams
Former NFL player Spice Adams was great at football but he has found his true calling in making us all laugh hysterically. It all started a couple of years ago when Spice set the internet ablaze with his wide range of characters, first releasing content on Vine (RIP). But it wasn't until this year when his UH HA HA laugh and his song about Chic-Fil-A fries and his jump shot hit the viral jackpot, putting him in the MVP discussion.
…. Just driving….. thinking about the Chicago Bears….. pic.twitter.com/RMCO3gFCQl

— ANTHONY ADAMS (@spiceadams) December 16, 2019
Good morning everyone pic.twitter.com/4juIiEqmVq

— 𝔽𝕖𝕝𝕚𝕩 🐝🇩🇴 (🦅 8-7) #HIVESZN (@215_Felixx) December 14, 2019
Doc Rivers on his way to practice pic.twitter.com/3HoyoNiYqi

— Premium Snapchat Purchaser (@KingGerrad) July 6, 2019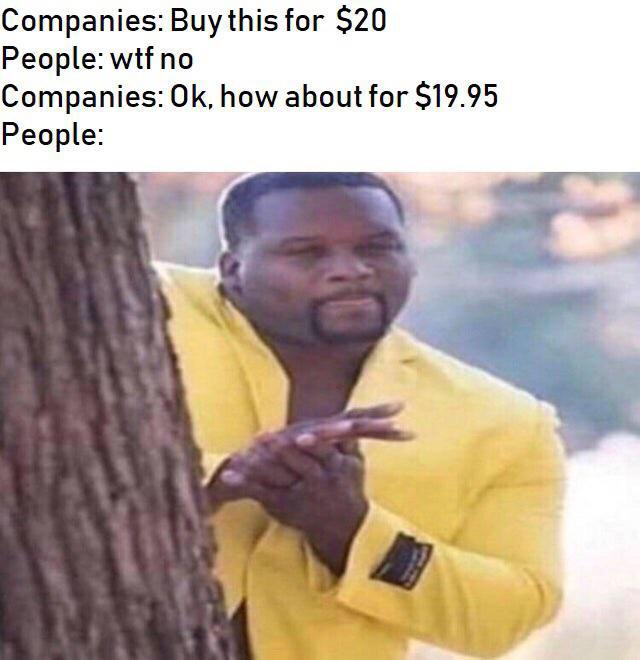 Soulja Boy
King Draco aka Soulja Boy claimed all this year that he had the best comeback of 2018, which in turn led to him having an even bigger 2019, except he tended to excel more on the meme front than in the music world. Soulja has always been a ticking meme bomb, ready to go viral at any moment, proven a few years ago when his elaborate retelling of a robbery at his house put him in the meme Hall of Fame. But it was his Breakfast Club interview earlier this year that put him back on the meme charts, hitting us right in our meme hearts.
He's free!

Soulja Boy has been released from jail.

"I'm not gonna go out like 6ix9ine, you got me f*cked up, bruh."

MORE: https://t.co/ID1fMIHWr4pic.twitter.com/bUCiDztZov

— Complex (@Complex) March 15, 2019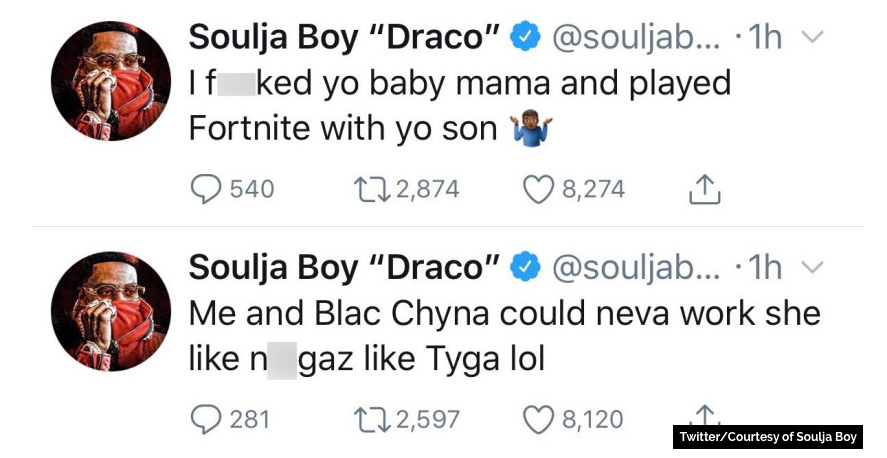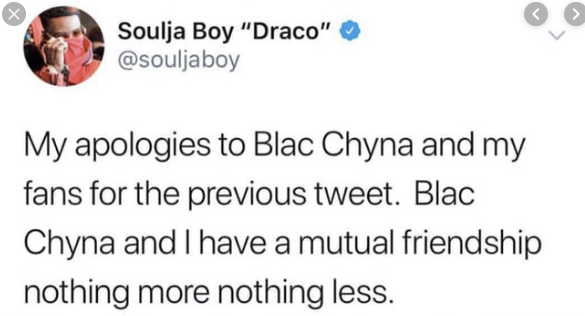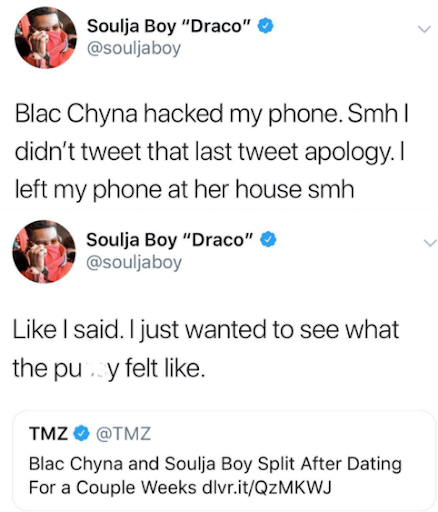 Future
Already voted our top artist of the decade, one could say he is the favorite in the meme category as well, as there isn't a meme-VIP contestant that has consistently delivered proverbs to live and standby as frequently as Mr. Hendrixx. His "Sensational" quote from his Nardwuar interview a couple of years ago put him on the meme map, but this year he ascended to a different stratosphere, reaching Astronaut Status.
It's an evil world we live inpic.twitter.com/dLjkPQ9qej

— Samuel (@SamuelAular_) November 17, 2019
LMFAO!!!! @1future is a real-life savage! lol @PopeyesChicken better come correct and re-up! [Peep #SOHH.com hourly for your latest news!] #SOHHNews #MustRead #HipHopNews #RapNews #MusicNews pic.twitter.com/VcAFmqhwMt

— SOHH (@sohh) August 29, 2019
BEST THING TO HAPPEN THIS CHRISTMAS WAS THE TOXIC FUTURE TEXT MEMES 😂😂😂 pic.twitter.com/6LoHtZ5hYg

— nick (@gangsignspdx) December 26, 2019
Spongebob Squarepants
First things first RIP Stephen Hillenburg, the man responsible for delivering the materials needed to have Spongebob in our Meme MVP list. The capacity that the internet has to make Spongebob into relatable memes should be a course at Harvard and Yale.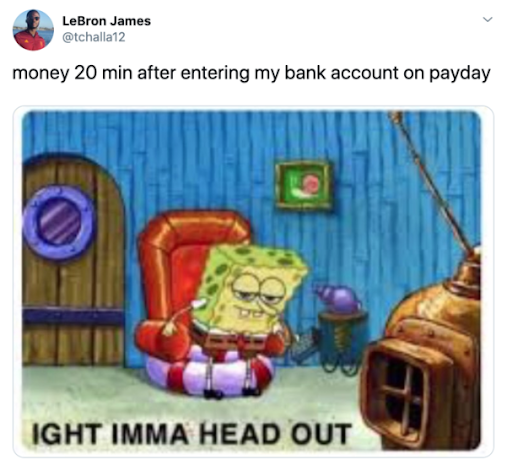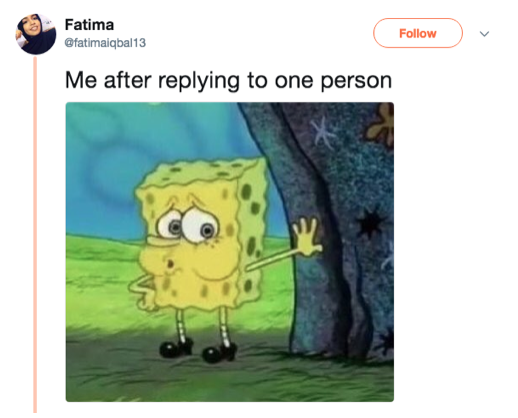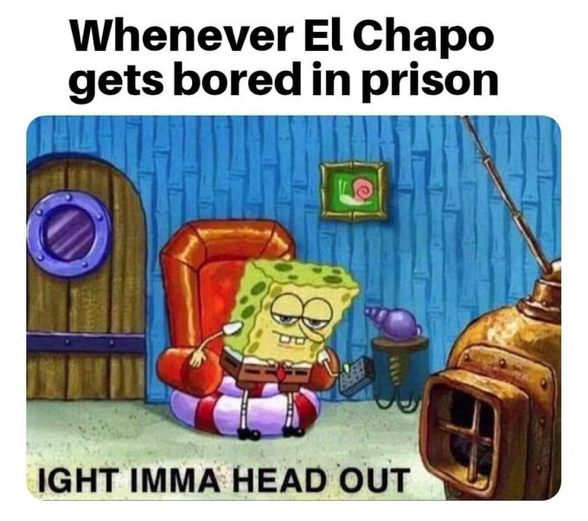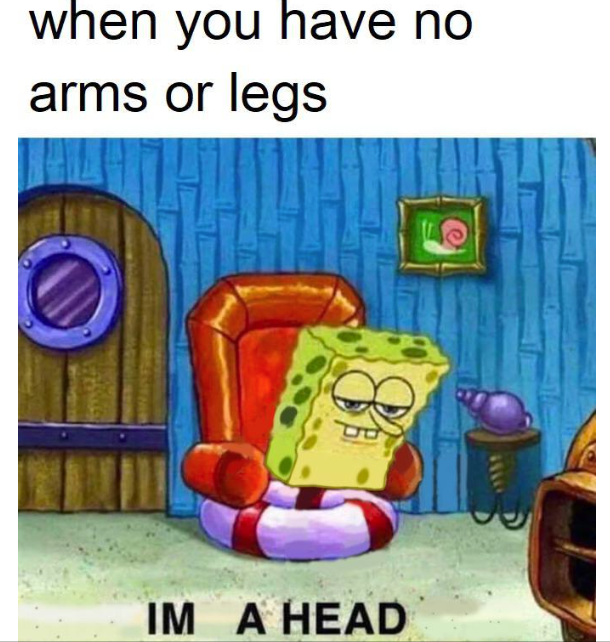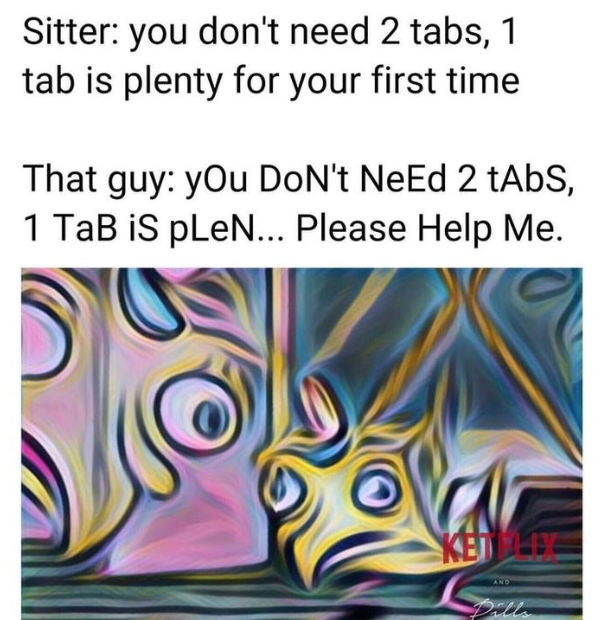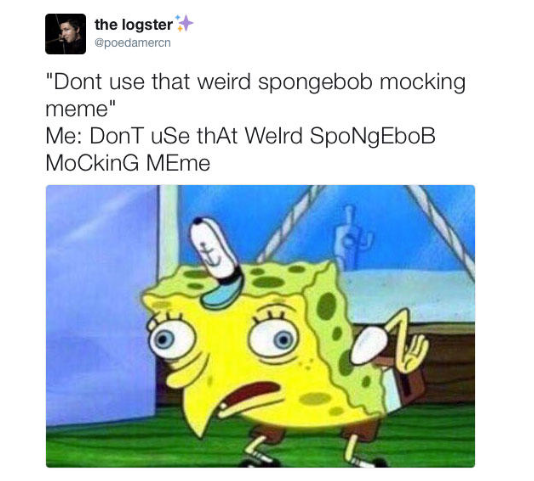 Now, the power rests in your hands. Who will take home the title of Meme MVP and rule over the internet into 2020?
Who is the MVP of memes this year?

— The Hundreds (@thehundreds) December 27, 2019
The Best of the Rest
It was an amazing year on the internet, and there are countless memes we could feature but we'll limit it slightly so you can maintain normal breathing.
Wave Check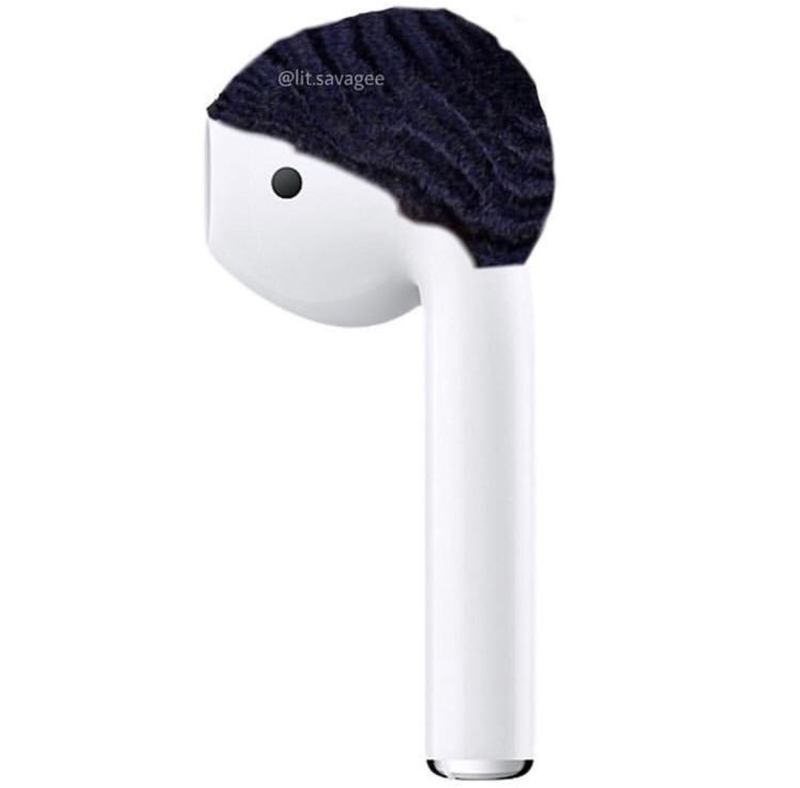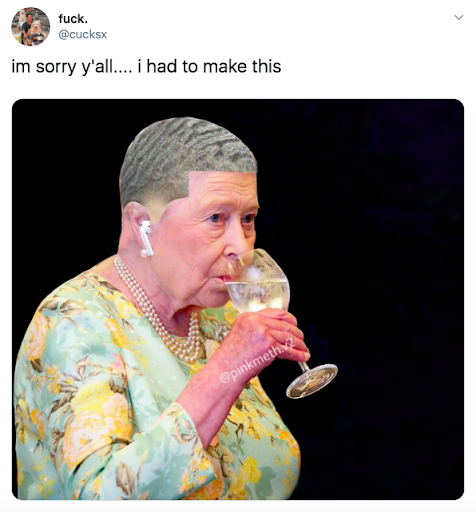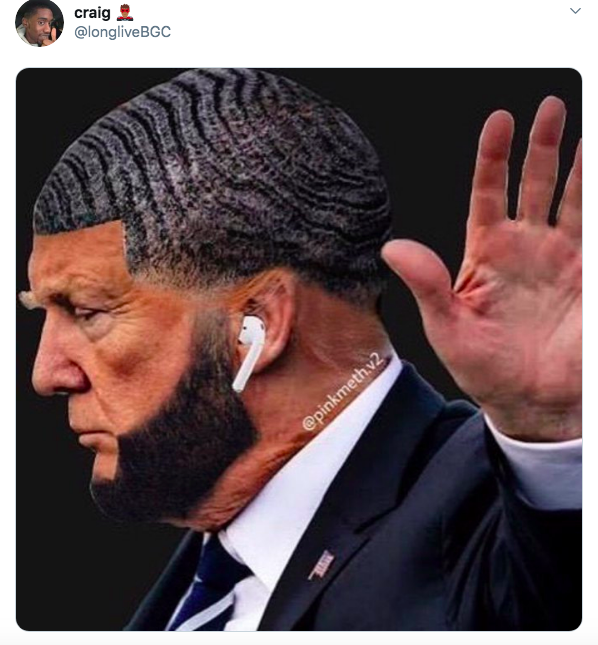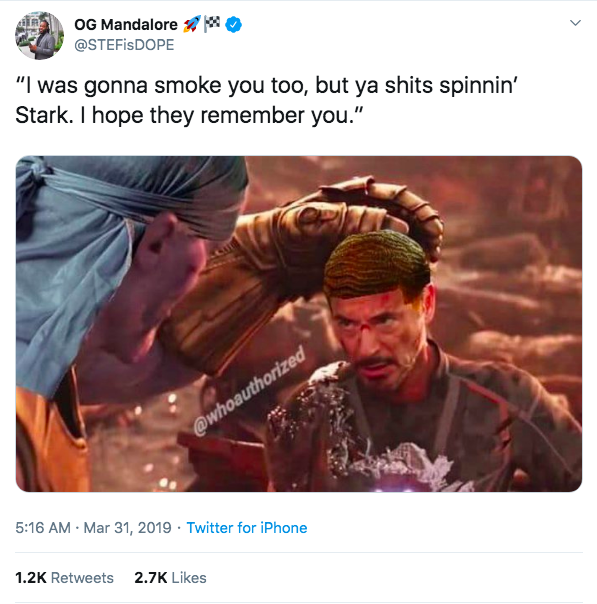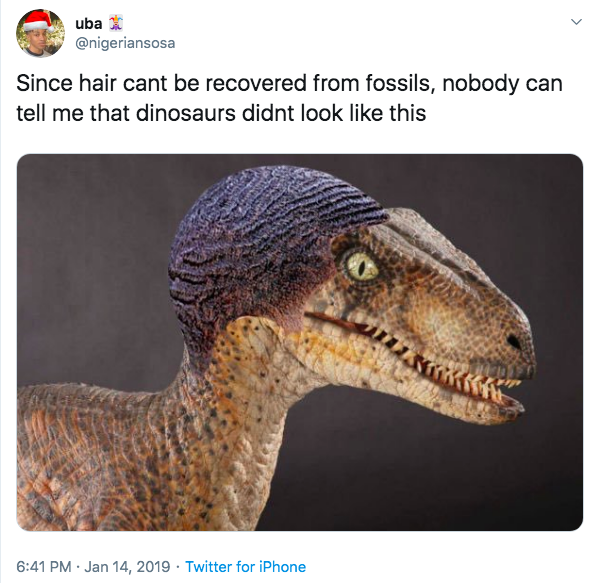 Gather 'Round Children, Let Me Tell You a Story
Ima tell my kids this is Stunna 4 Vegas https://t.co/xMGfXn8qnD

— Prince (@princeoobangz) November 20, 2019
I'm going to tell my kids this was Florence Nightingale pic.twitter.com/AWnsYdyPb7

— LIVE SHOW!! 22/12/19 (@folsforever) November 20, 2019
ima tell my kids this was daniel caesar pic.twitter.com/QLY4YjbkgX

— • (@sincerelyian_) December 15, 2019
Ima tell my kids this was $uicideBoy$ pic.twitter.com/2OLAJ6IHu8

— Niggaz Be WILIN (@NiggazWILIN) November 21, 2019
Ima tell my kids this was moneybagg yo…. pic.twitter.com/rMn3JdDWeF

— MAR$H, A. (@FreeAddyMz) November 21, 2019
ima tell my kids this was Benjamin Franklin pic.twitter.com/IISzerWCno

— A🦋 (@anamariaaaa__) November 20, 2019
Scream Queen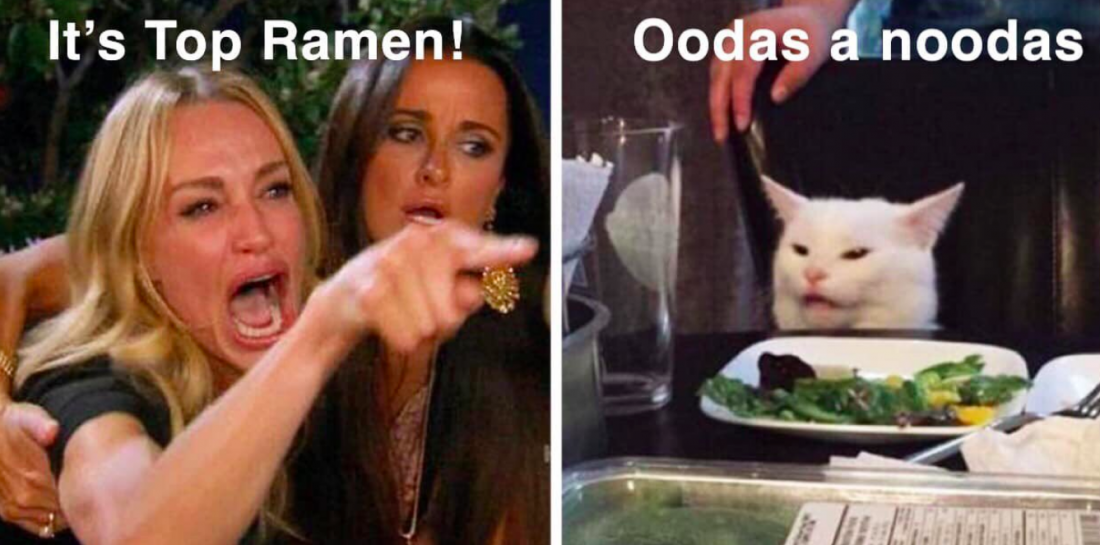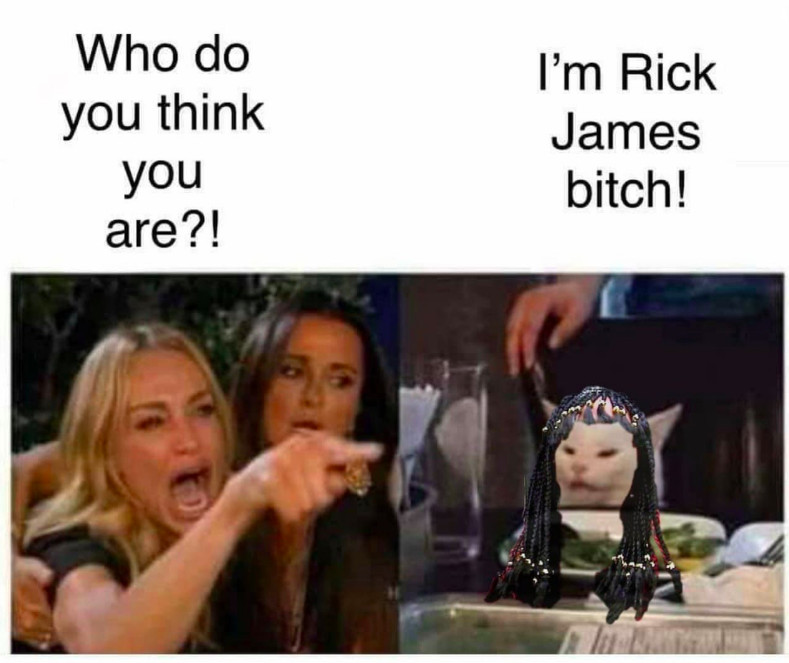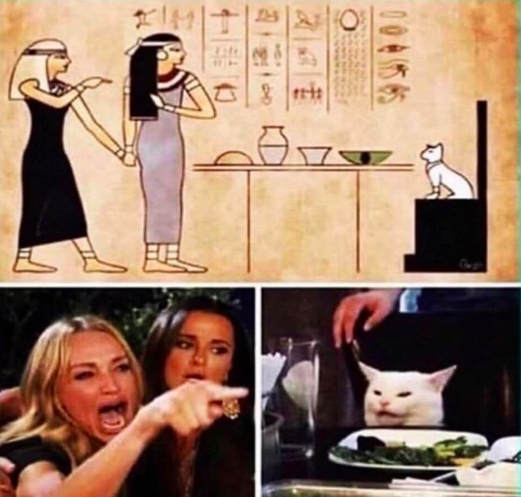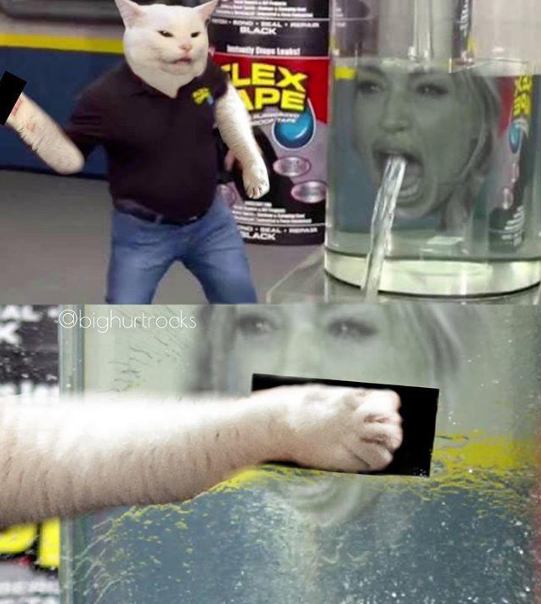 Aaaaaaand then, Facebook got a hold of it.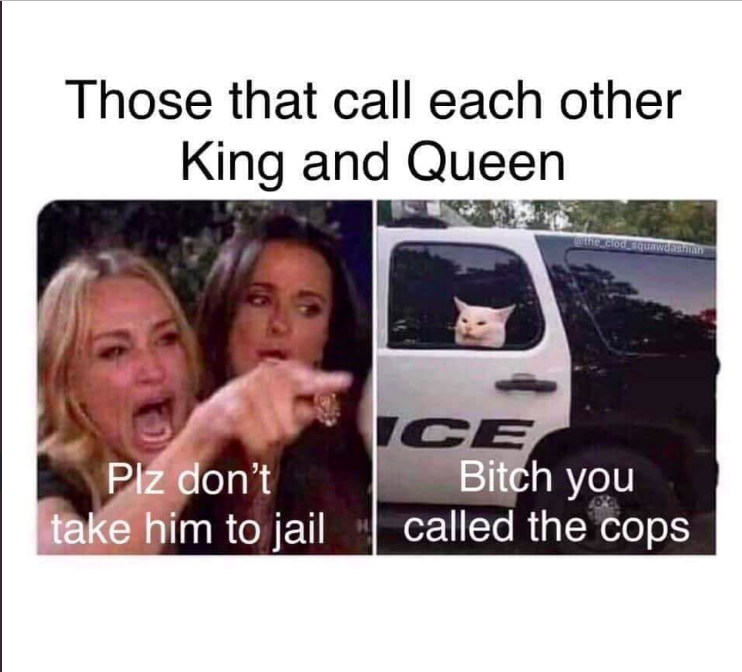 Most Meme'd Fits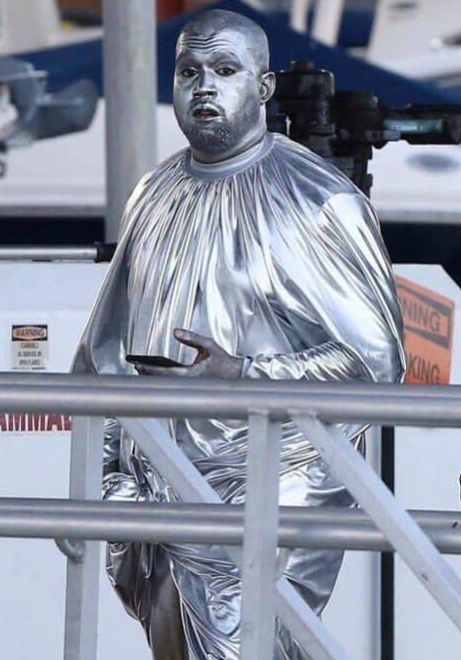 Nigga look like a Jamaican snowboarder https://t.co/FsBLDcT4lc

— teffy (@poorteffy) December 8, 2019
What's going on here #Rikishi trending ????? pic.twitter.com/Ty4AfHraS1

— RIKISHI (@TheREALRIKISHI) December 9, 2019
I'm starting a petition to get Fab removed from IG. pic.twitter.com/NkPrsC07mH

— Eric 🐶 (@poweradepapii) March 28, 2019
Fuck you bruh lmao 🖕🏾 https://t.co/V4iMqLEVoM

— STAY DANGEROUS (@YG) March 3, 2019
Also, this counts because the dreads weren't part of his body.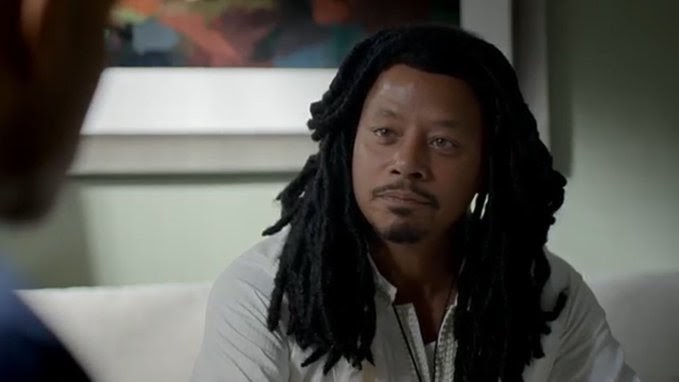 Sir Savage the 21st
21 Savage showed us the true him we just refused to see it…pic.twitter.com/P6m3B67EQ7

— J. B. (@Qocaine_) February 3, 2019
He no longer 21 Savage .. That's Sir Savage the 21st 👌🏾😭😭😭😭

— mary-go-round 💃🏼 (@trustmeimmary) February 3, 2019
What 21 Savage means when he says he got shooters pic.twitter.com/8xxmlIy3AI

— colton (@tcibs) February 3, 2019
"Sir Savage XXI, I need you to infiltrate American popular music. Can you do it?"

"Your majesty? Issa mission!"

[meanwhile at the pentagon]

"Agent Durk, you need to see this" pic.twitter.com/Zvi15t9hGD

— eat ham (@ethanseylar) February 4, 2019
Mother of Dragons and Queen of Thinly Veiled Disgust
@KassieHazlewood

— sschuylerr (@sskkyy_h3) April 23, 2019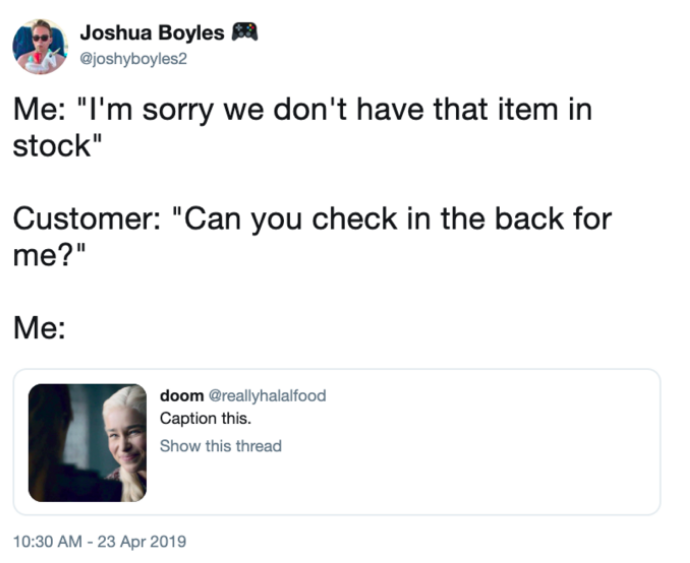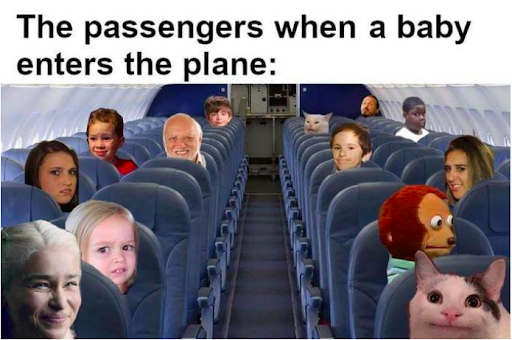 etc etc etc
"Suspect" he's openly gay https://t.co/HrAWqBAKBT

— karlito 🎅🏽 (@karlito21_) February 20, 2019
me on mars once the earth becomes uninhabitable asking aliens to give me attention pic.twitter.com/zACGj3DBr0

— a (@brokeangeI) April 3, 2019
Dog when I say this shit took me out!! pic.twitter.com/NybISVok0E

— Nacho 🎭 (@iTold_U_ImChris) March 30, 2019
That time I hit a pothole 🤦🏽‍♂️😂😂 pic.twitter.com/o6N59sHApw

— RichDollarz (@Richdollarz__) March 18, 2019
guy fieri throwing a signed lean cuisine into a small crowd in a detroit parking lot pic.twitter.com/vcetyARp3k

— ᏔმƦ𝔢ჳ💤 (@mooncult) January 26, 2019
"So I have an idea" pic.twitter.com/nNCUtfrwsB

— Craig's VCR (@Craigs_VCR) February 21, 2019
LMAOOOO WHO TF MADE THIS!?!? pic.twitter.com/MbGP7jXxwi

— 𝘙𝘦𝘺 (@_IReynaldo) December 17, 2019
Michael B Jordan as the Joker pic.twitter.com/CG9ztx6g1S

— 🦅 (@BigGucciKrow) April 3, 2019
Yall mfs still be tweeting from a iPhone LOL get like me

— j (@nershme) February 17, 2019
Niggas said this is like the Government Shutdown for IG models pic.twitter.com/ouDgufN6po

— #FireBruceAllen (@Mr_BQC) March 14, 2019
when you see 30-50 feral hogs are on their way back to your yard pic.twitter.com/2OdTwZyYk4

— Robby Kalland #MuffinMan (@RKalland) August 5, 2019
me reading back my own writing. pic.twitter.com/cb4zlWjjIG

— sarah fowerbaugh (@sarfow11) August 12, 2019
arguing with someone:

-pointless
-lots of anger
-they won't listen

"ok boomer"

-so useful
-lots of anger (from their end)
-literally the best invention of all time

— Beans After Dark (@goodbeanalt) October 7, 2019
*when the mozzarell is fresh* pic.twitter.com/LiM4OQwGD7

— mike mulloy (@fakemikemulloy) October 28, 2019
here's my impression of the engineer who was in the studio with Fat Joe that day pic.twitter.com/21S7ez7BqX

— caitie delaney (@caitiedelaney) March 12, 2019
Let us know on social what your favorite memes of the year were and here's to hilarity ensuing in 2020…
***