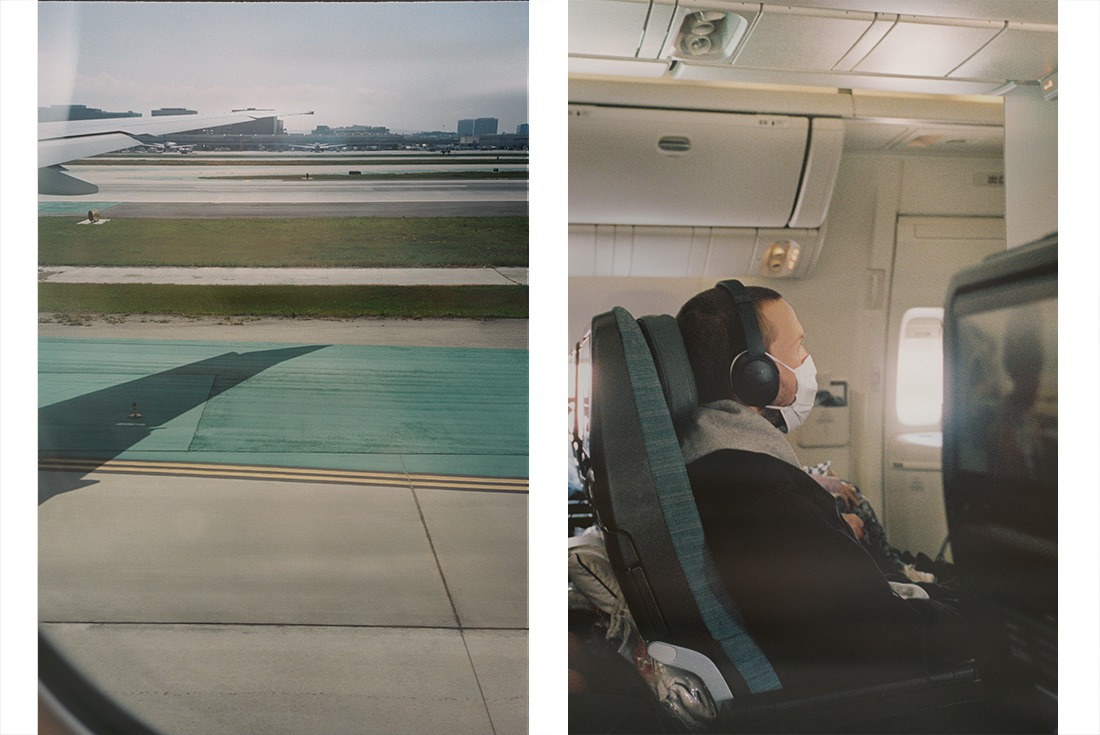 None of us remembers the flight being 15.5 hours long. Pat, Erica, and I packed our bags and headed for another design trip to Asia. We had plans to meet with our vendors, dig into the fabric markets, and of course find food. With Art Basel going on while we were in town, we were able to see a lot of amazing art, too.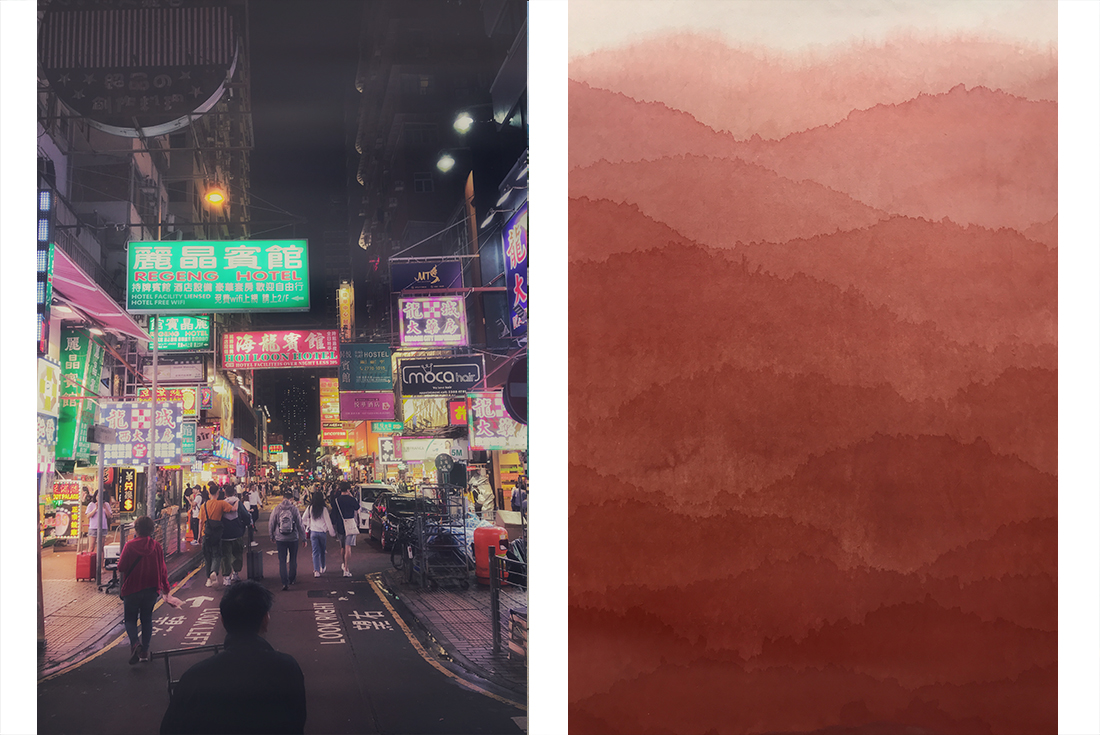 We hit the Night Market on the first night we arrived after stopping by a gallery to see some previews of Art Basel.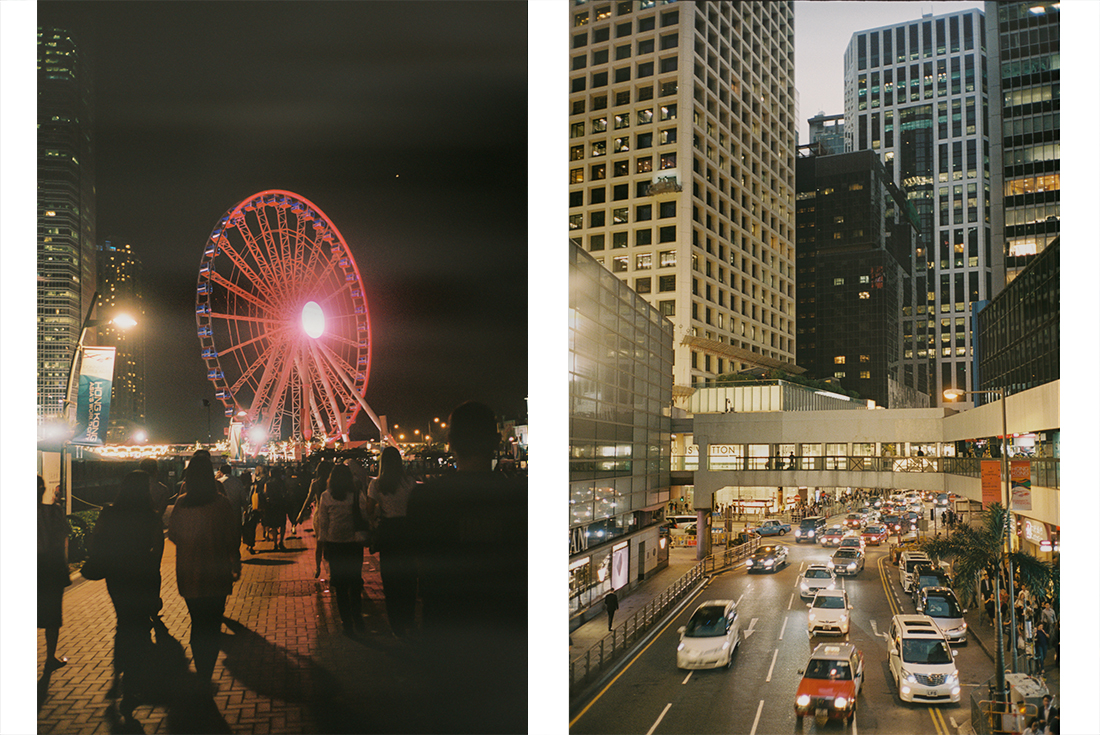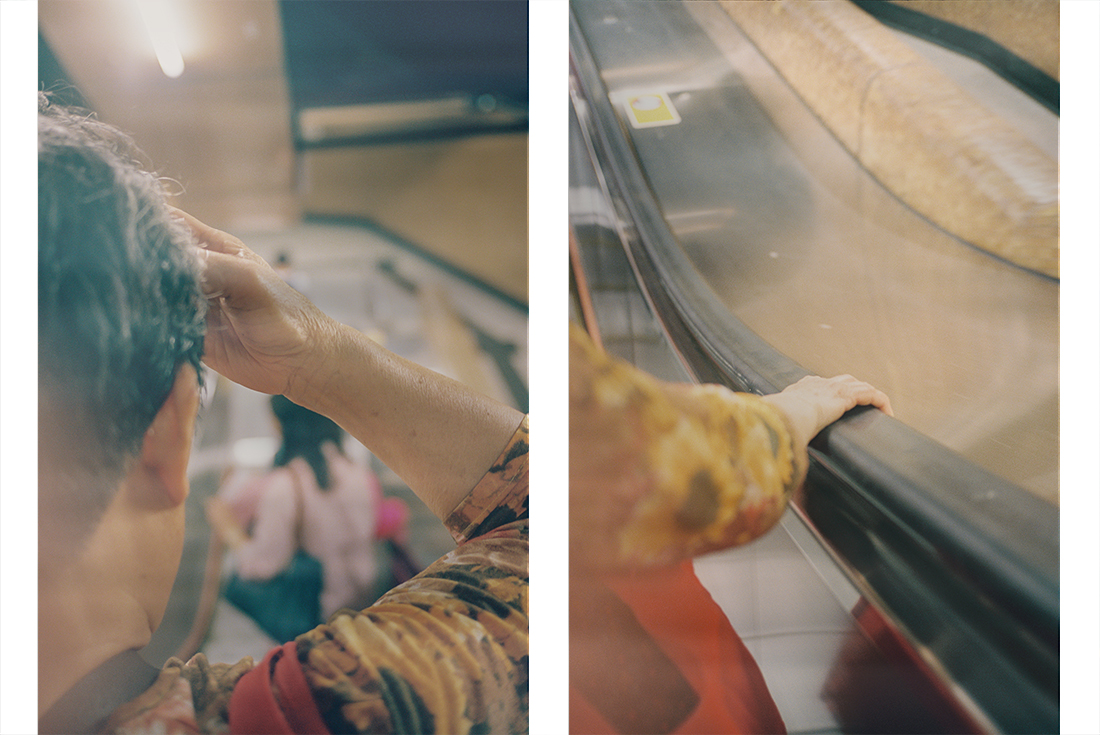 The details of your everyday, going up and down escalators to the Metro. Being so close to other people, you almost have to learn a new level of comfort.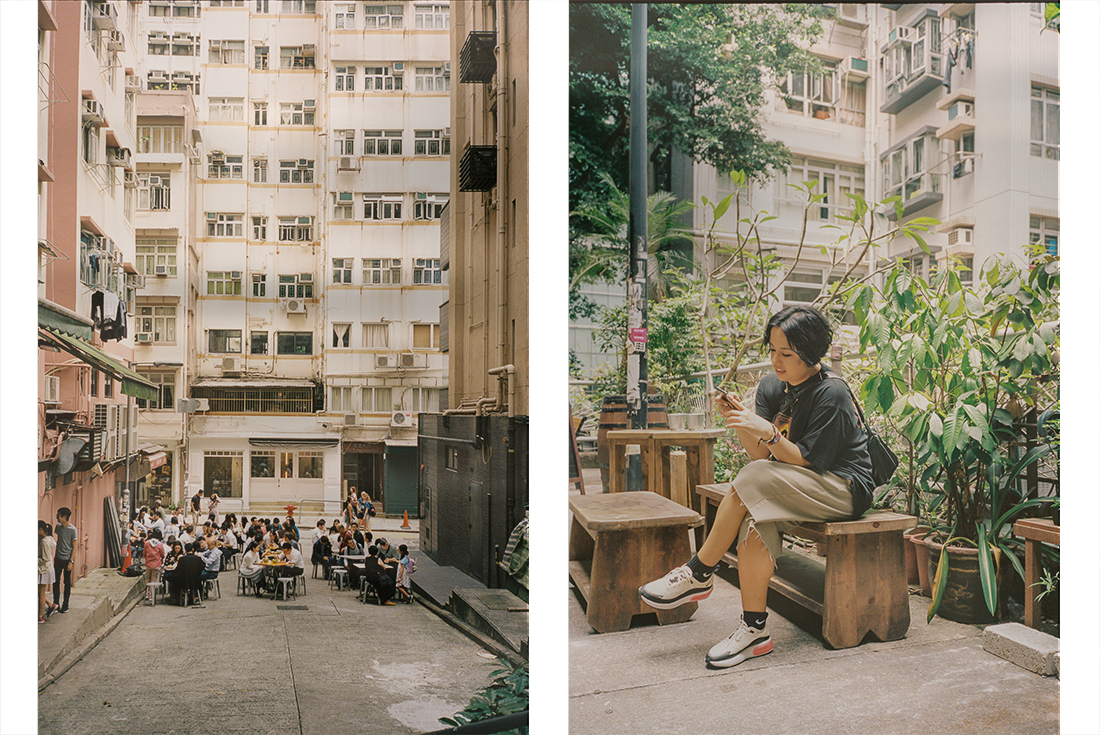 Erica takes a seat outside of the new Woaw Store in Wan Chai.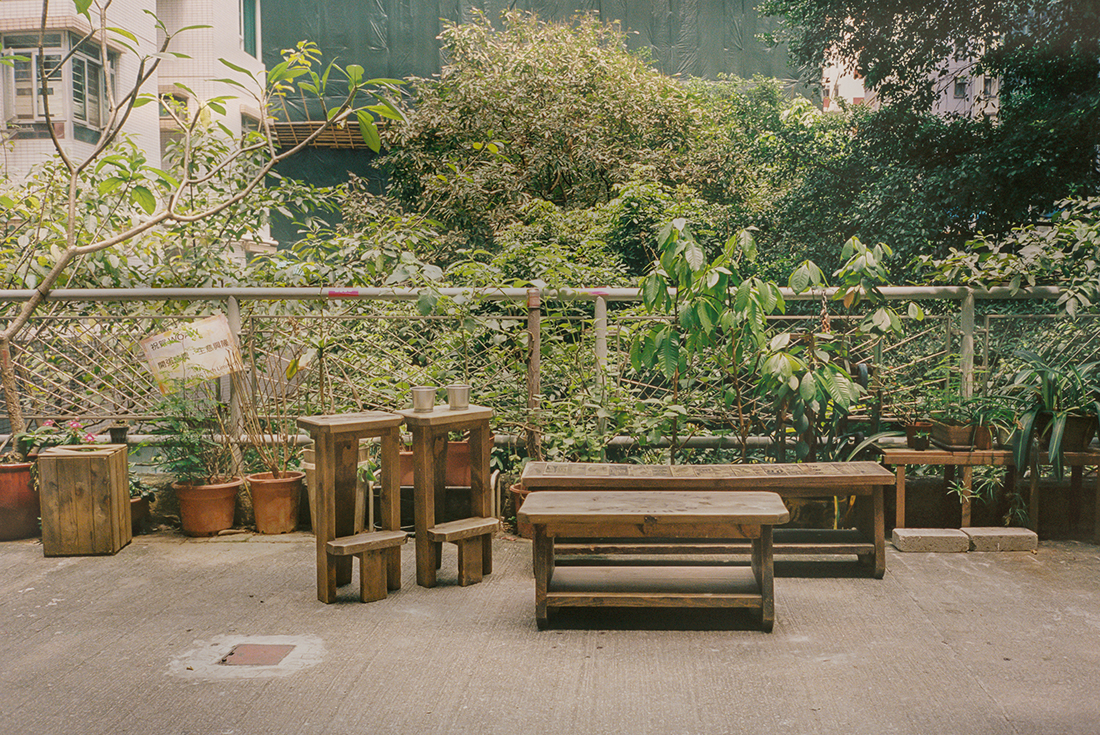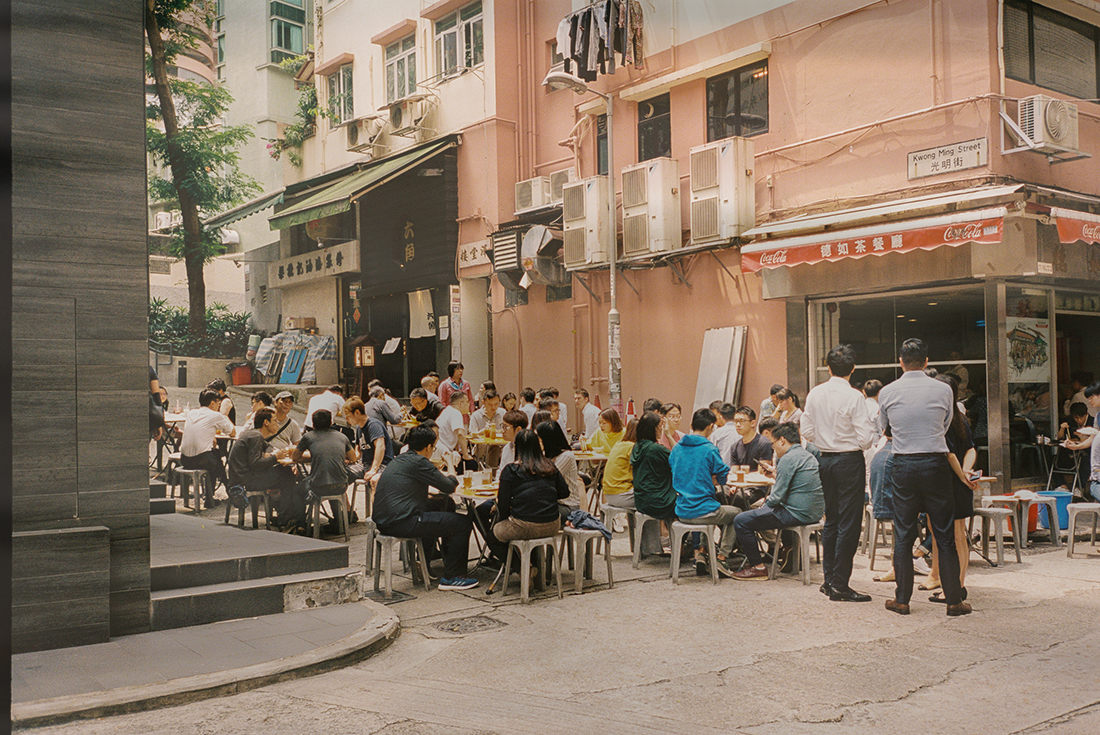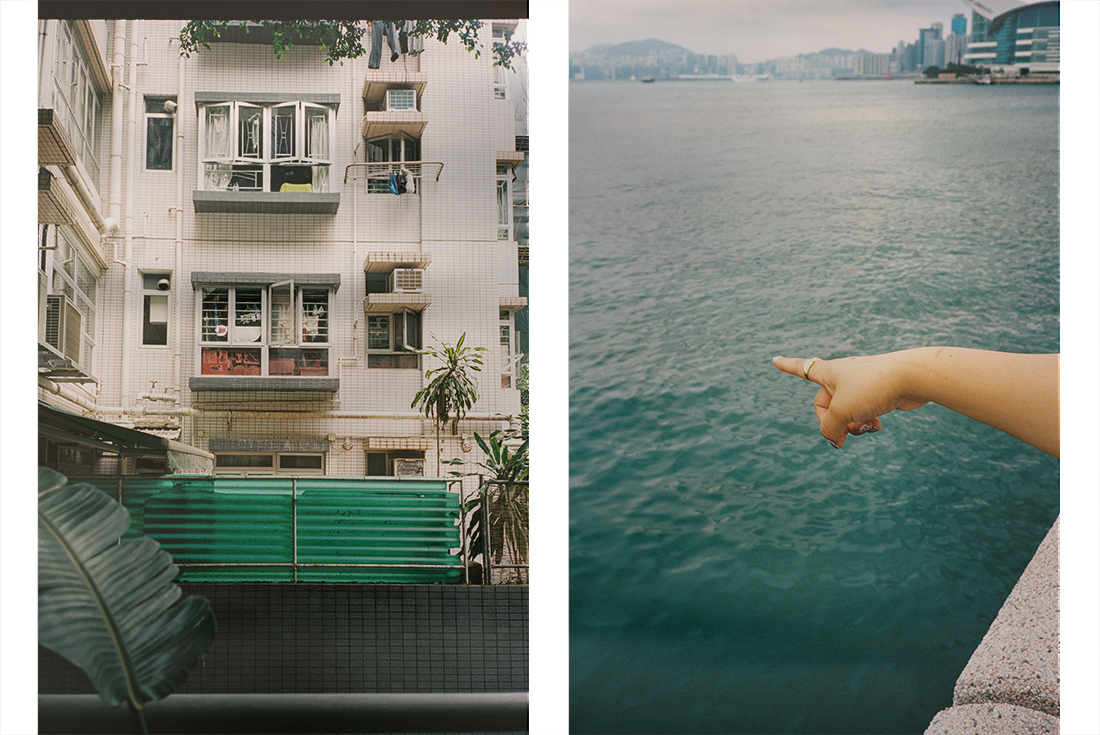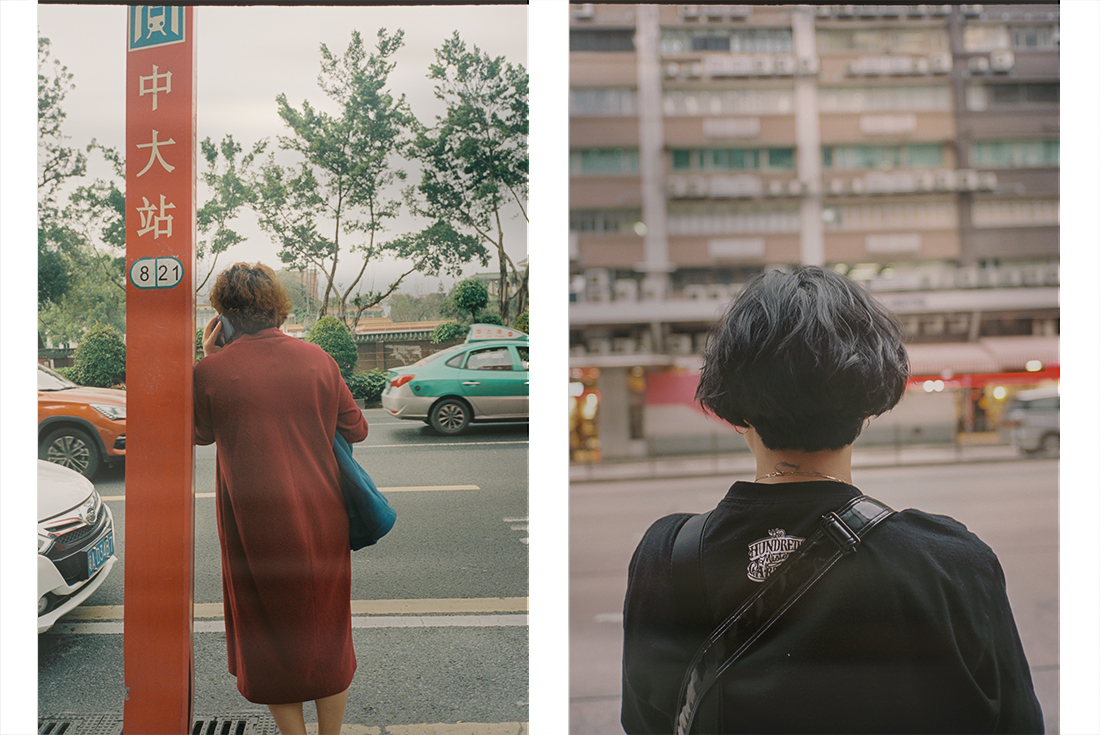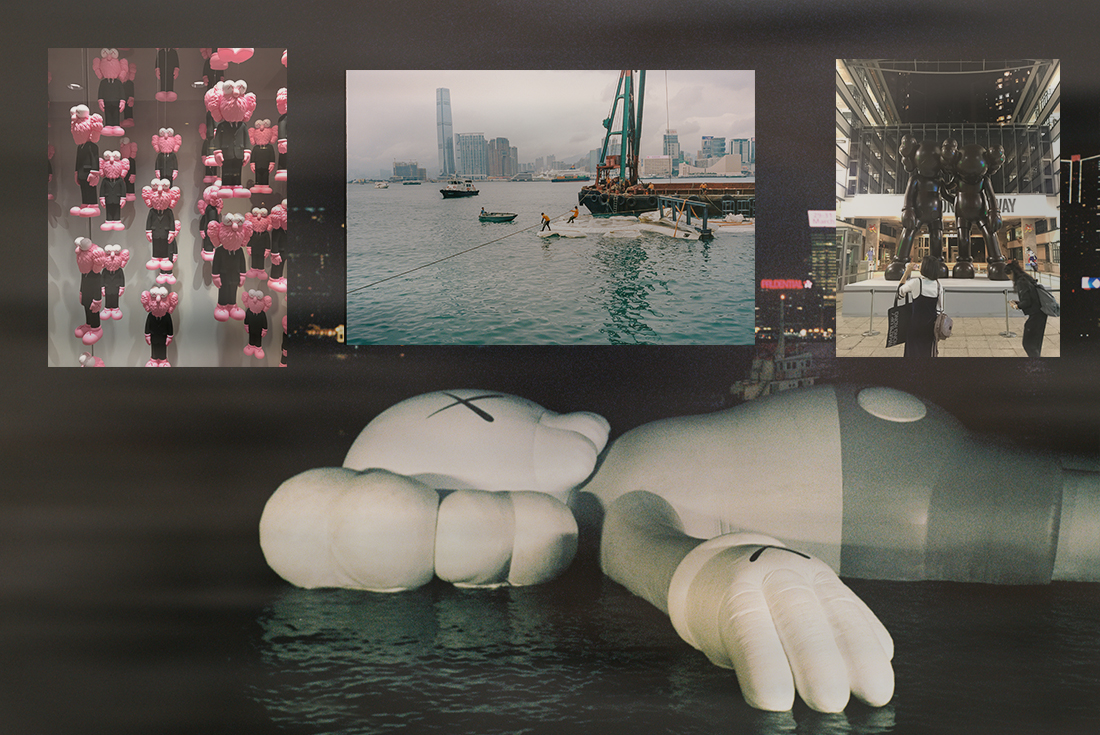 We were able to see the Kaws installation in Victoria Harbour, plus some more around the city, like the Dior installation and the Kaws: Along the Way statues.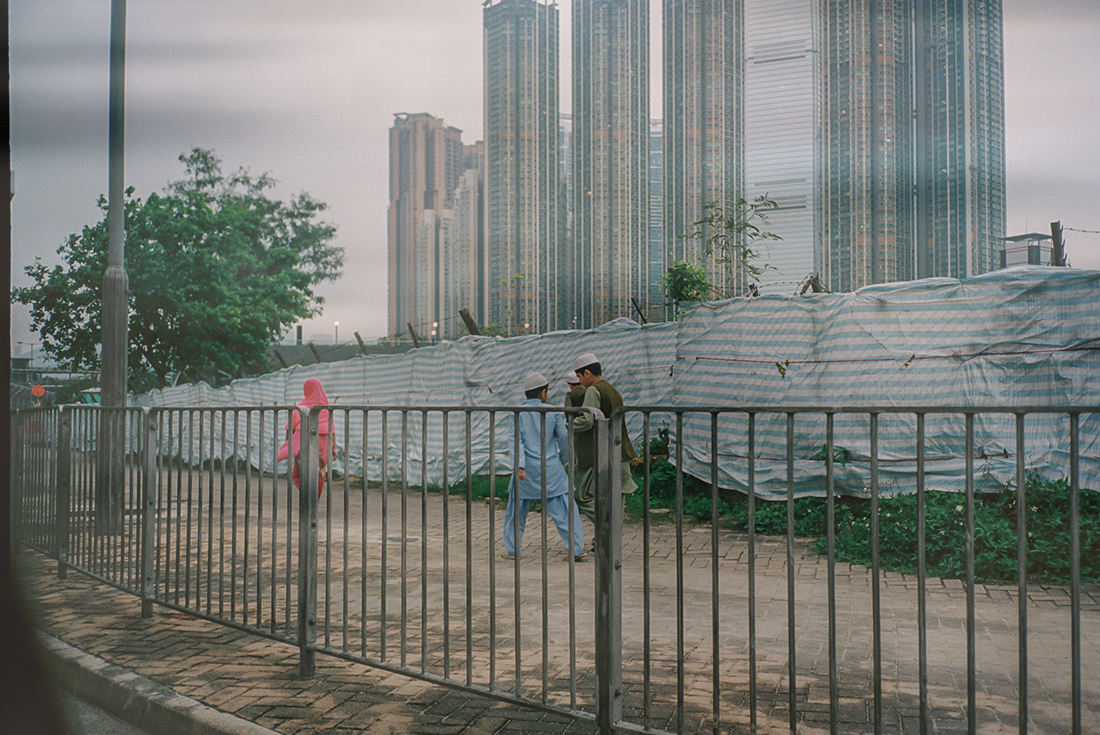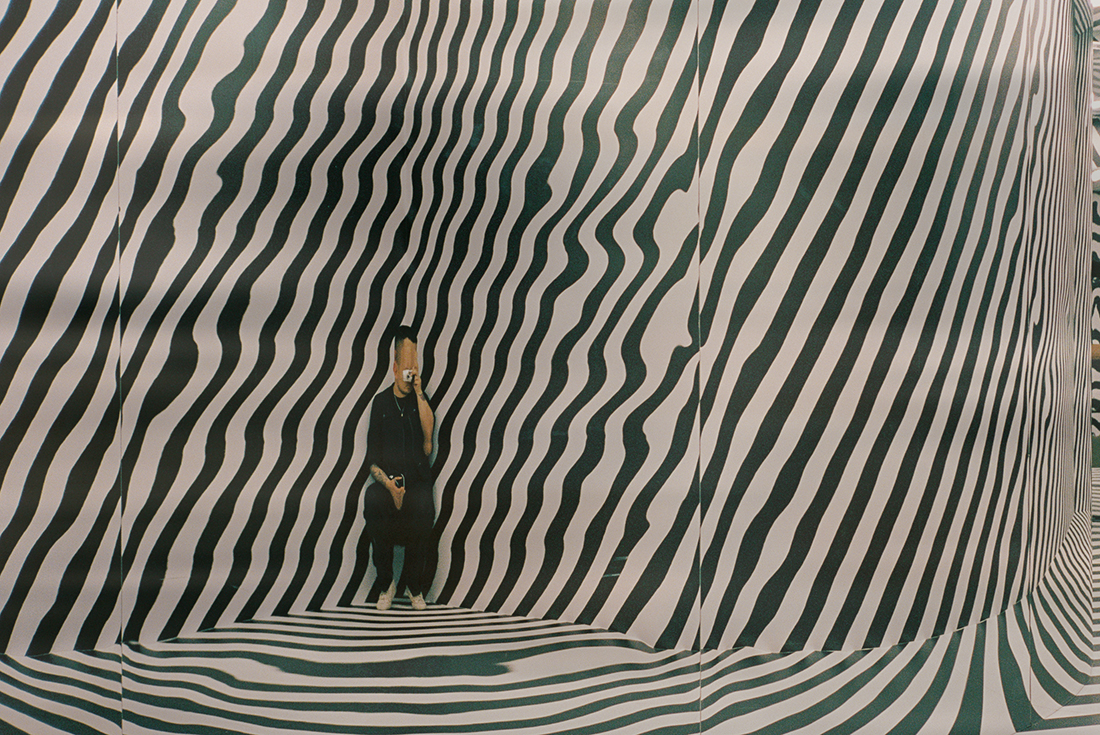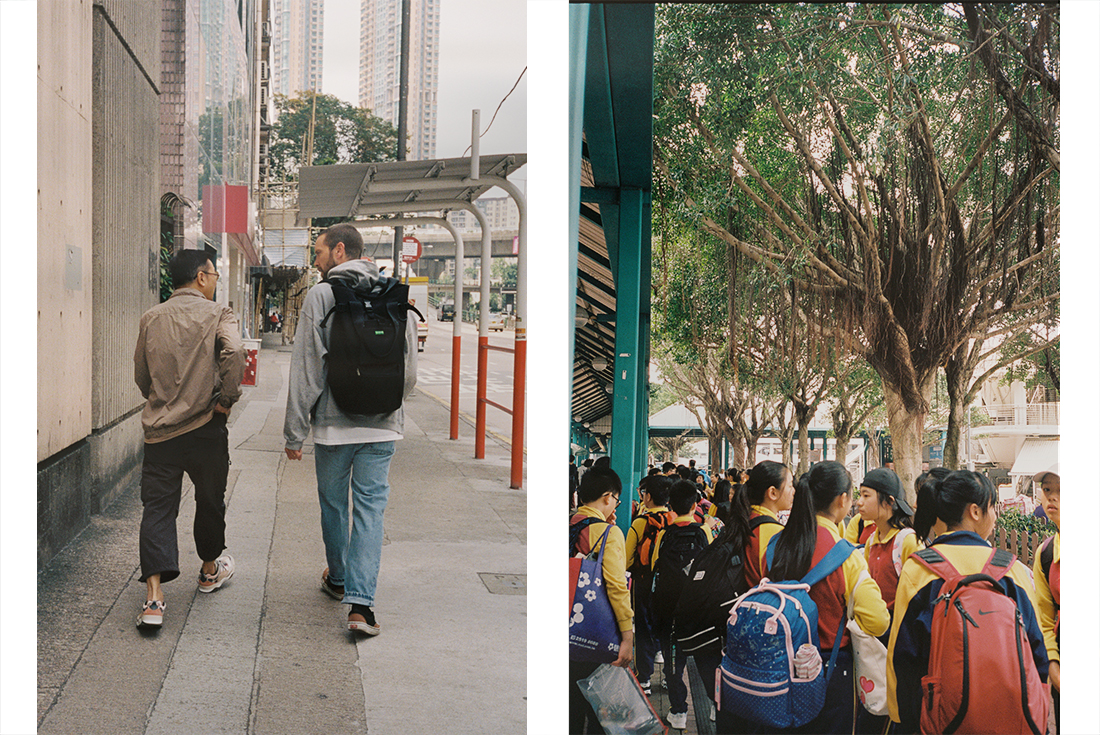 We took a 2.5 hour road trip northwest to Guangzhou, China. There's an infamous fabric market there that is easily a quarter mile long, seven floors up — OF JUST FABRICS.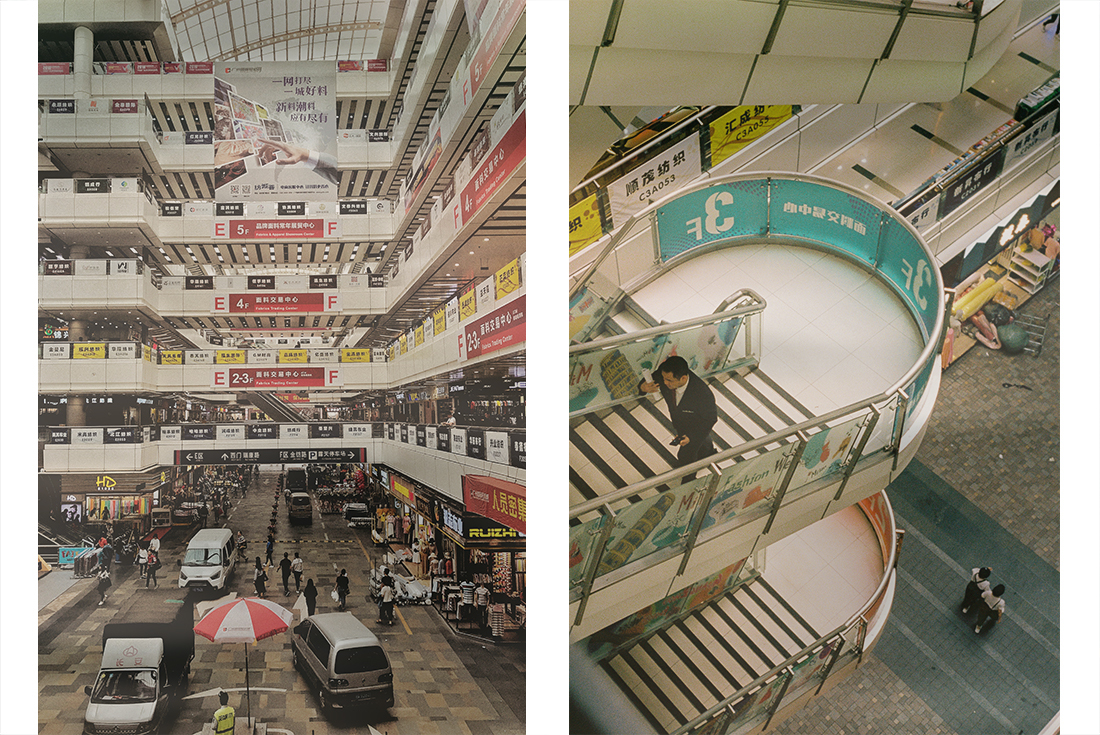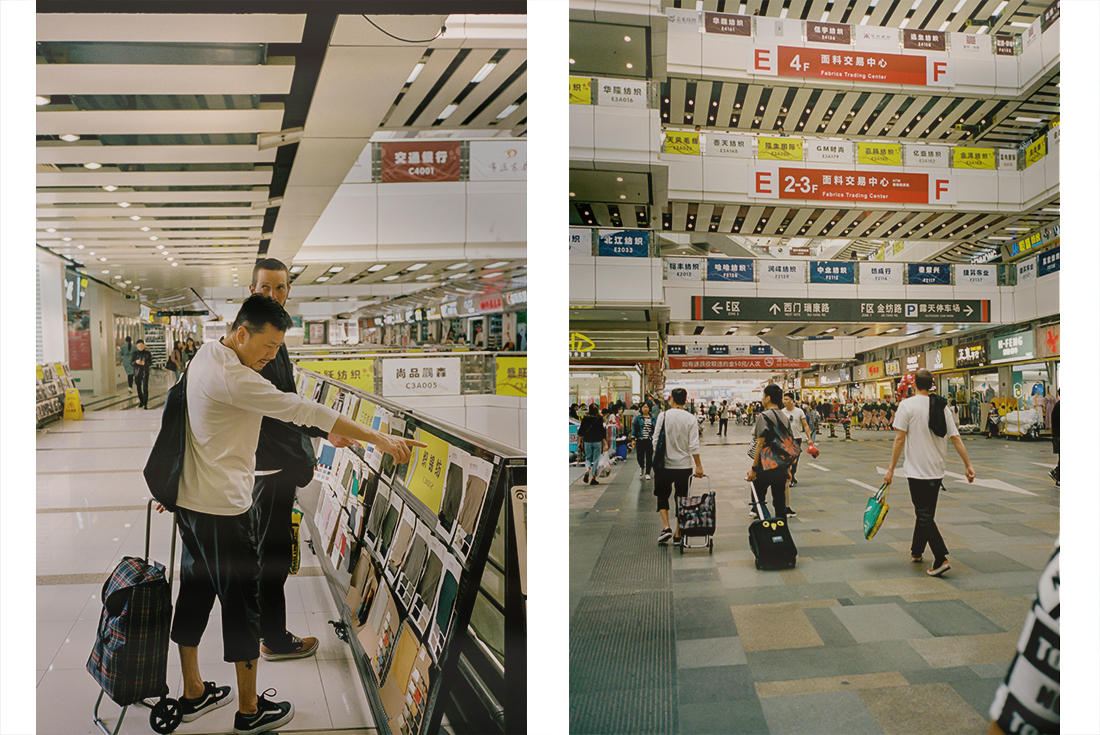 Ben and Patrick looking for a very specific fabric that we were on the hunt for.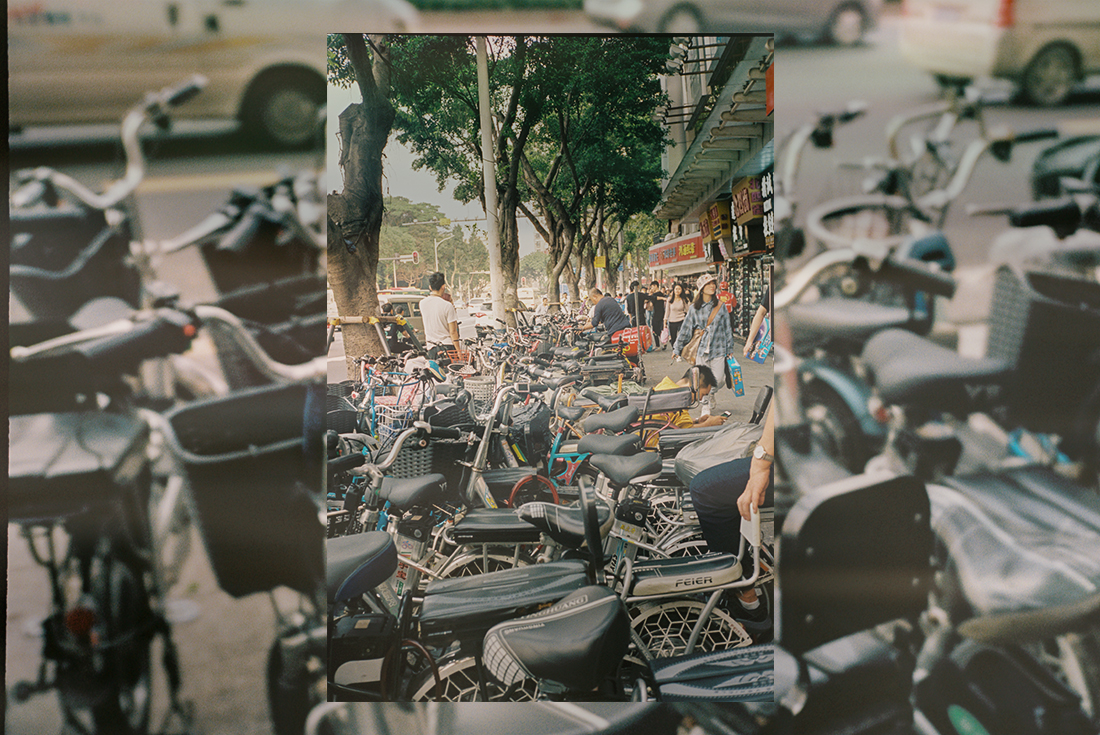 Who needs a car in China, when you can ride your bike everywhere around the city?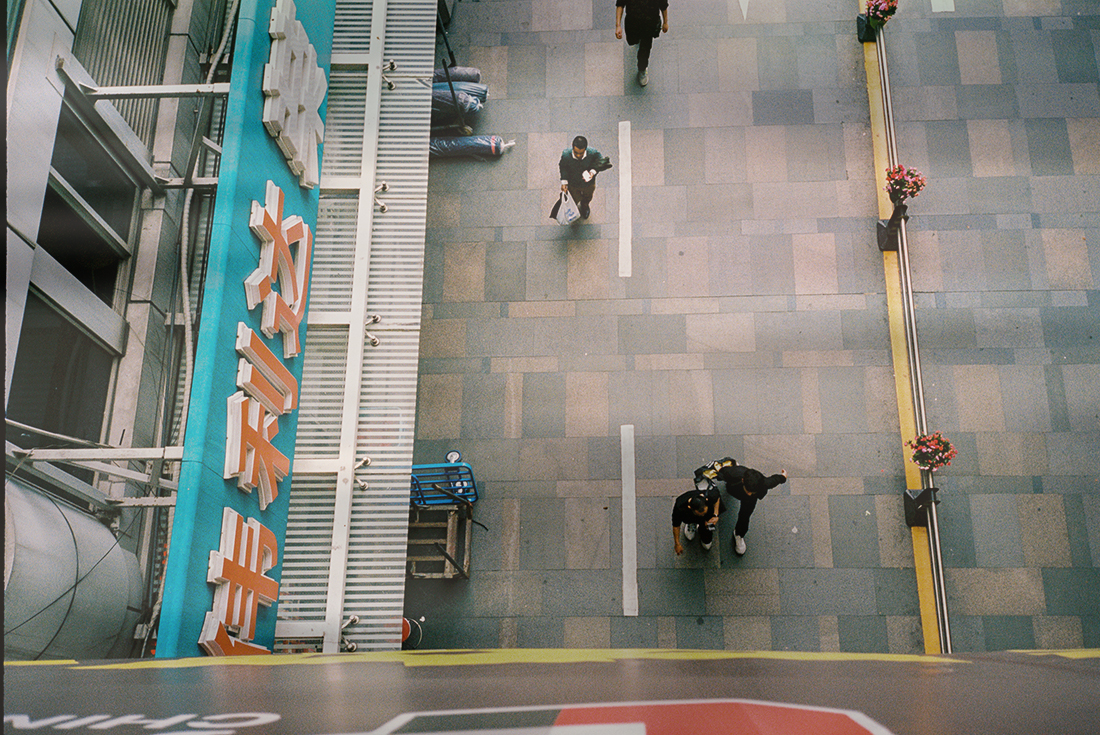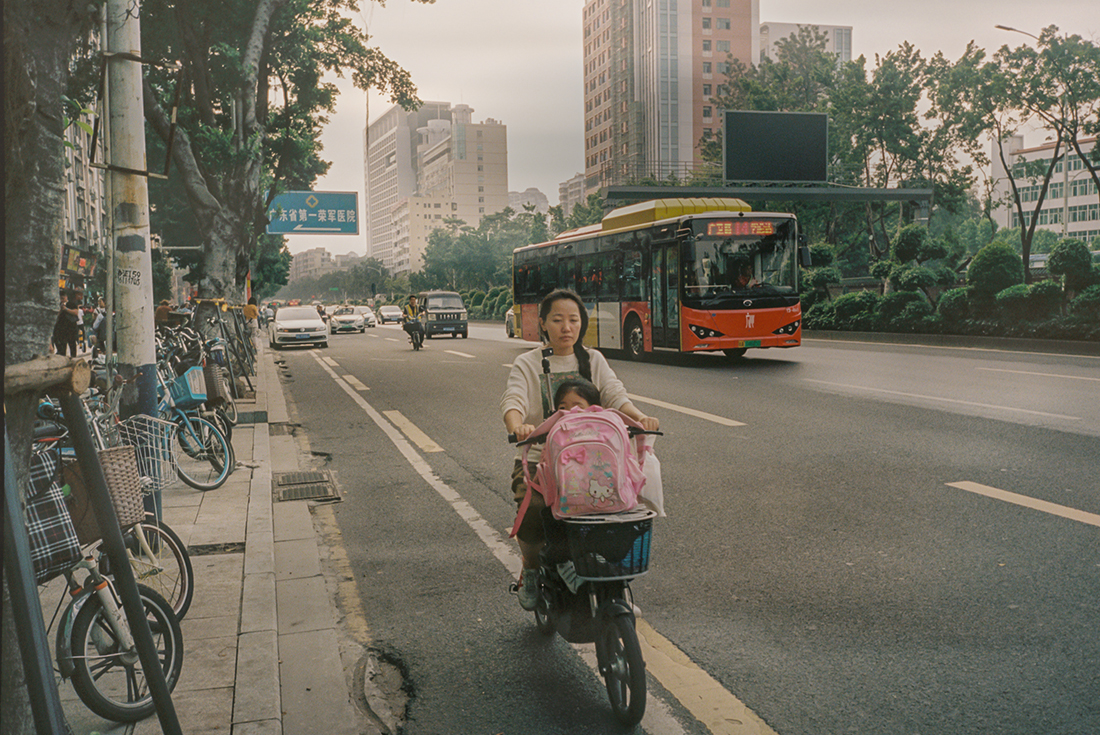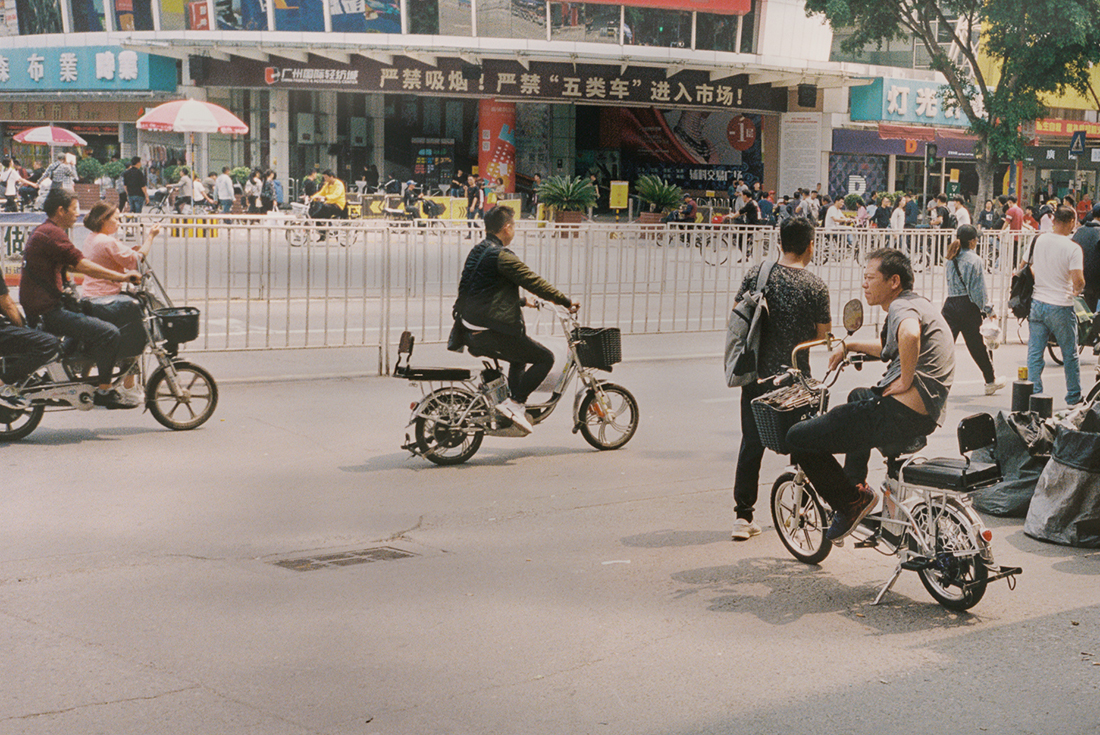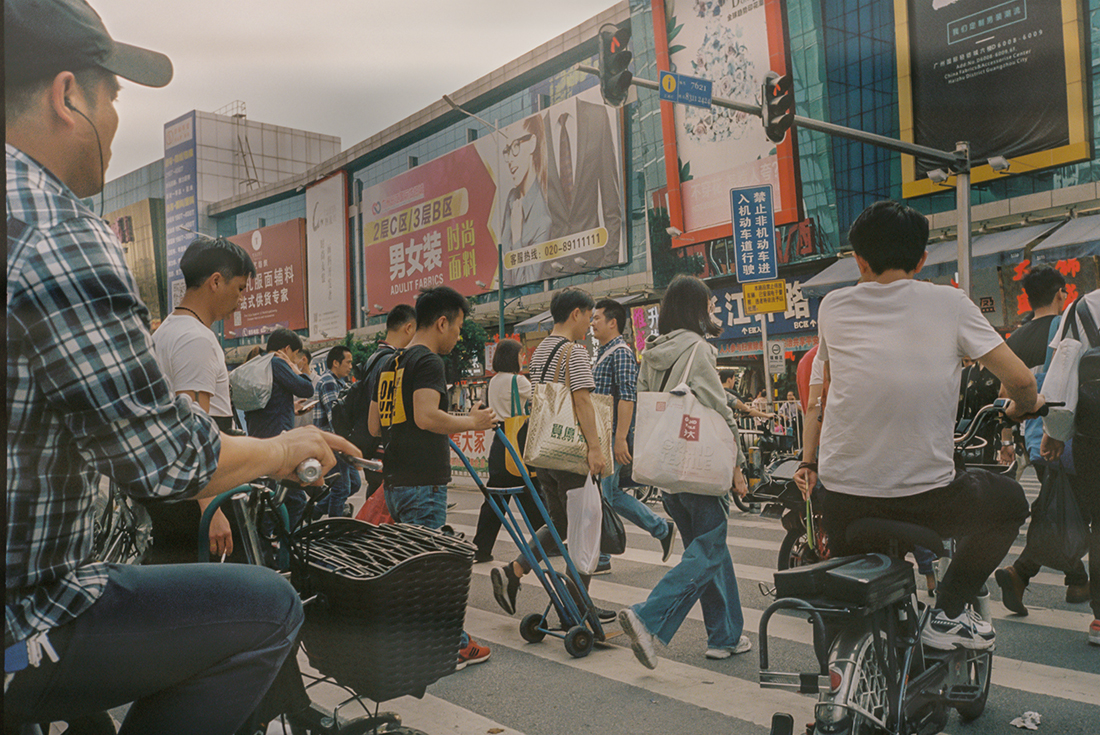 Walking across the street you'll get hit by a bike, hit by a roll of fabric, or burned by someone smoking a cigarette.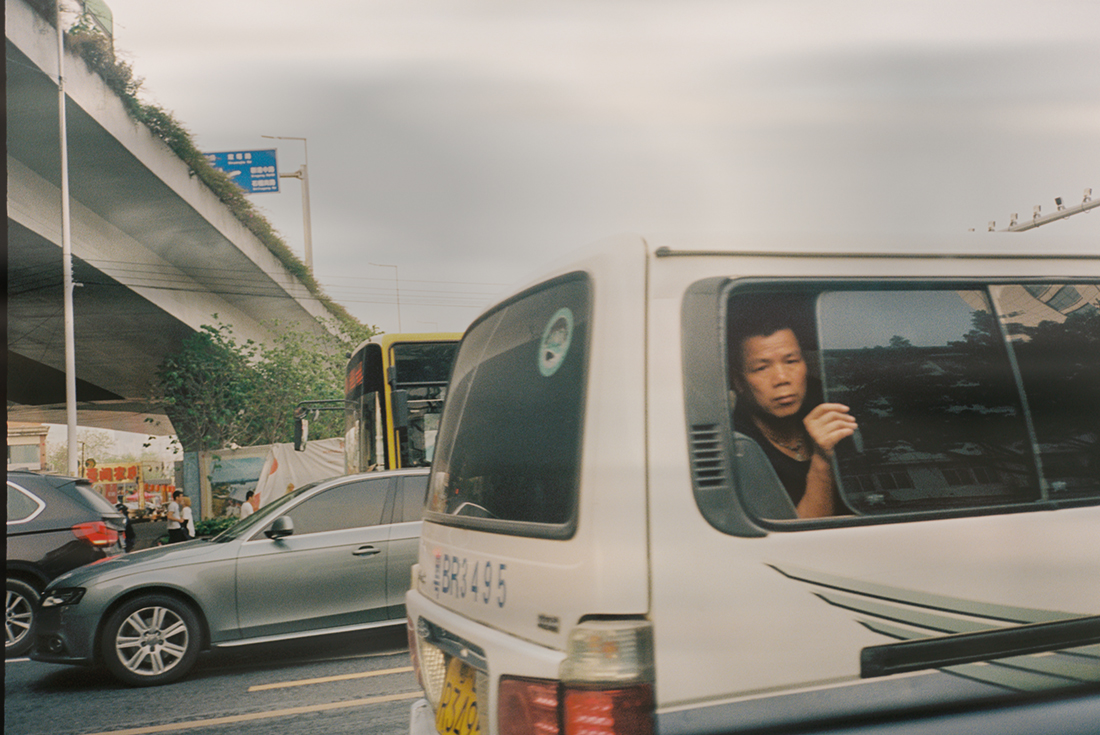 These girls were all in the perfect stride, each step was down to a T. It reminded me of the opening school scene in Clueless.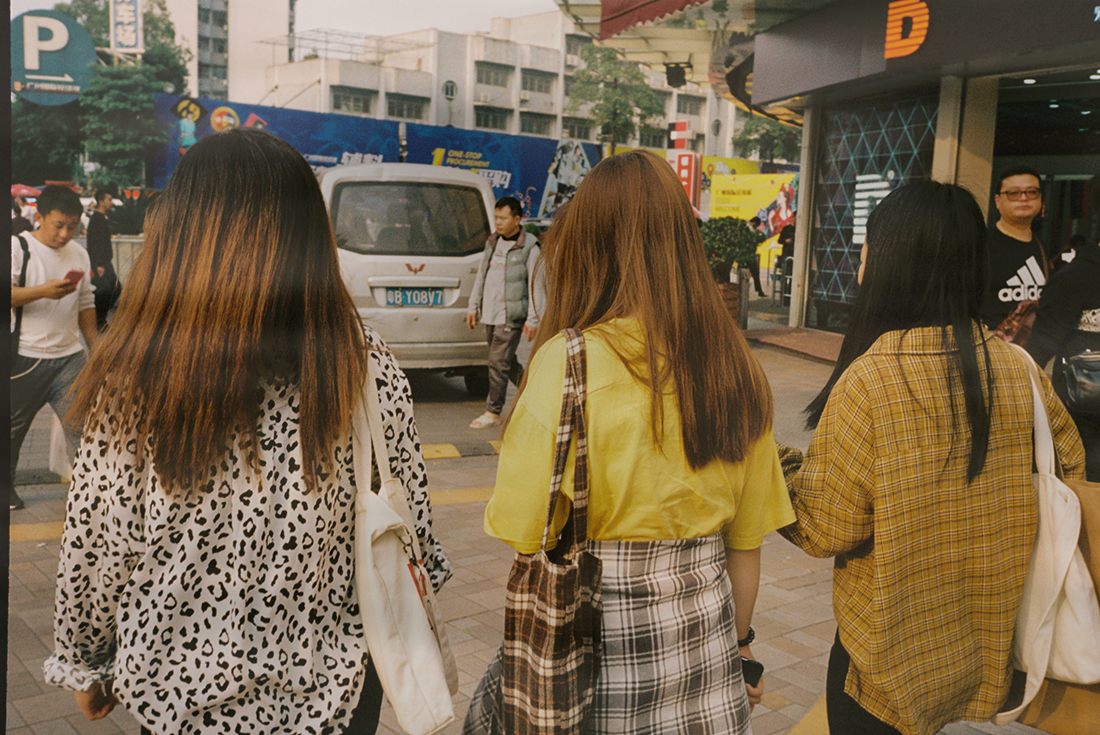 ***