If you grew up in the '90s, it is likely you were a WWE fan. Or at the very least, you knew about The Attitude Era, truly the golden age of professional wrestling. This was reality television before the Kardashians showed up. Every Monday, wrestling fans tuned in to an escalating Monday Night rating war between the WWE and WCW, who had surged into the lead thanks to the emergence of the New World Order, led by Hulk Hogan, Scott Hall, and Kevin Nash.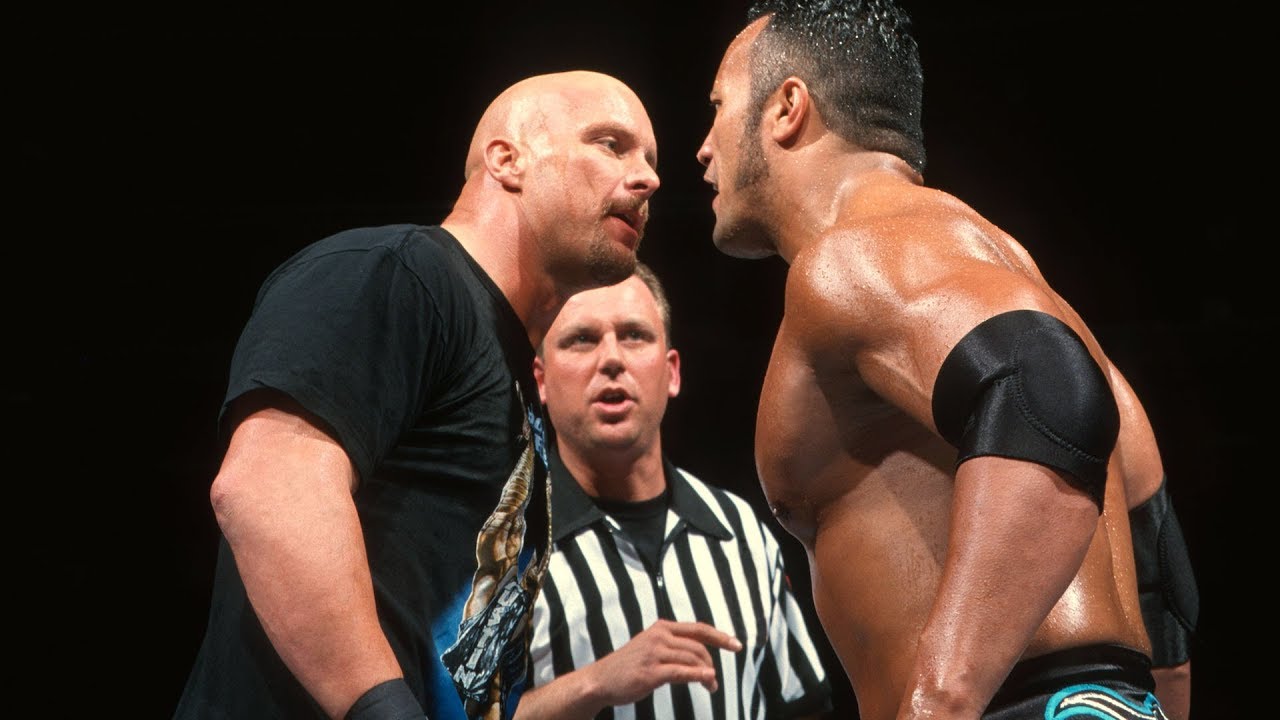 The glory years of 80's WWF wrestling was, at this point, a long-forgotten memory. Iconic wrestlers like The Ultimate Warrior, Macho Man Randy Savage, Andre The Giant, Rowdy Roddy Piper, and Hogan were no longer leading the way. It's hard to believe this was true, but in the '90s, WWE seemed on the verge of becoming irrelevant, forever living in the shadows of WCW's new edgier programming.
With his back against the wall, Vince McMahon decided it was time to emphasis the entertainment part of sports entertainment. Suddenly, Monday Night Raw would open with the original WWE Diva, Sunny, in a bathing suit by the beach, welcoming everyone to the program. Sex appeal became a selling point. Storylines became more controversial.
Wrestlers who had very little appeal went through extreme makeovers and, almost overnight, everyone tuned in to watch The Rock call someone a jabroni, or to see what kind of hijinx Shawn Michaels, Triple H, and D-Generation X would get into. WWE was cool again.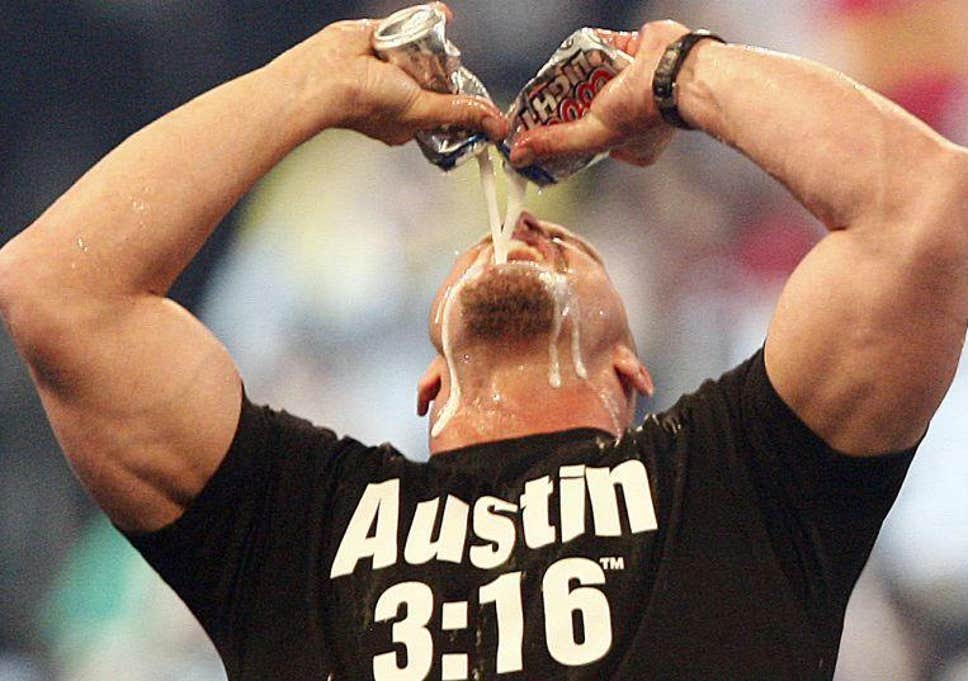 While The Attitude Era birthed a lot of iconic wrestlers in WWE, no one embodied the era more than one man: Stone Cold Steve Austin. Everyone knows him now as one of the greatest wrestlers of all-time but Austin came from humble beginnings.
After some success in WCW teaming up with Brian Pillman as a tag team called The Hollywood Blondes, Austin had a brief stint at ECW before making his debut on a January episode of Raw in 1996. He wasn't Stone Cold yet, though. He was introduced as The Ringmaster and managed by Ted DiBiase, who handed him a Million Dollar championship belt.
The reception to The Ringmaster was tepid, another on a long list of wrestling gimmicks the WWE had failed to land with its modern fans. Before The Attitude Era arrived in full force, the WWE seemed like they were stuck in the past, trying to recapture the magic of the '80s, where there was a clear line drawn between the good guys and the bad guys (babyfaces and heels in wrestling lingo).
You cheered for Hulk Hogan because he was the American hero. You booed Andre The Giant because he was trying to destroy your hero. Wrestlers would sometimes switch sides from fan-favorite to hated villain depending on their storylines, but you always knew who you were supposed to cheer for.
The Attitude Era would break those barriers down. It made professional wrestling feel more real and less cartoony. The wrestlers were no longer just two-dimensional caricatures. They had a depth to them. They ventured into grey areas. You were no longer told who to cheer for. Everyone toed the line between a babyface and heel and you simply decide whether you sided with them or not as an audience member. The anti-hero era was upon us, and Stone Cold Steve Austin was the ringmaster.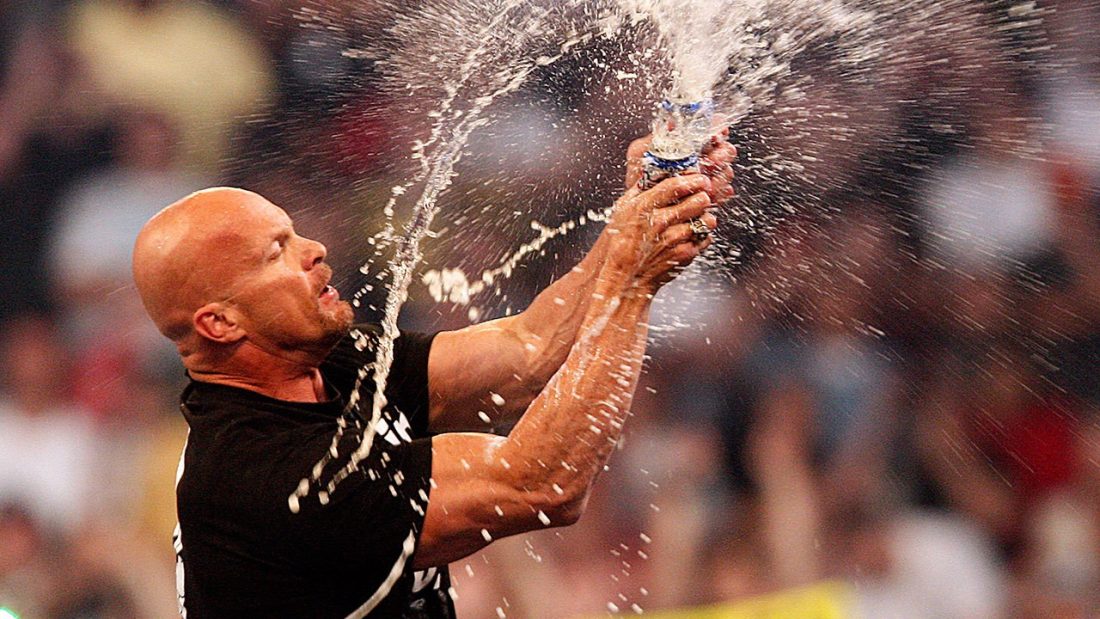 The origin story of Stone Cold Steve Austin is maybe better than any superhero origin story you've ever read, if only because it took a truly random series of events for it to come together. Several months into his WWE stint, Austin was stuck as a mid-carder, thrown into a feud with Savio Vega, who drew very little interest. Then, DiBiase's contract expired and he signed a new deal for WCW, paving the way for Austin to discard his Ringmaster gimmick for something else.
The wheels were set in motion for the birth of Stone Cold. Austin shaved his head, grew himself a goatee, and decided he would dress a bit edgier, too. He walked around with a distinct swagger. His leather vest and jorts ensemble showed just how little he cared about what anyone thought. As Austin tried to figure out how he would transform his wrestling character, he, according to The Stone Cold Truth, an autobiography authored by Austin and Jim Ross in 2003, came across an HBO documentary featuring Richard Kuklinski, a serial killer better known as Iceman, and decided to model his new wrestling gimmick after the mafia hitman.
Austin didn't want to directly rip the nickname Iceman, so he asked the WWE's creative team for suggestions. Among the suggested names he received included Ice Dagger and Fang McFrost (okay, honestly, Fang McFrost Steve Austin might have worked). Austin was stuck without a name that really matched the persona he wanted to portray until his wife Jeannie served him tea one day and uttered the phrase: "Drink this tea before it gets stone cold." In the biopic, it'll probably be a beer.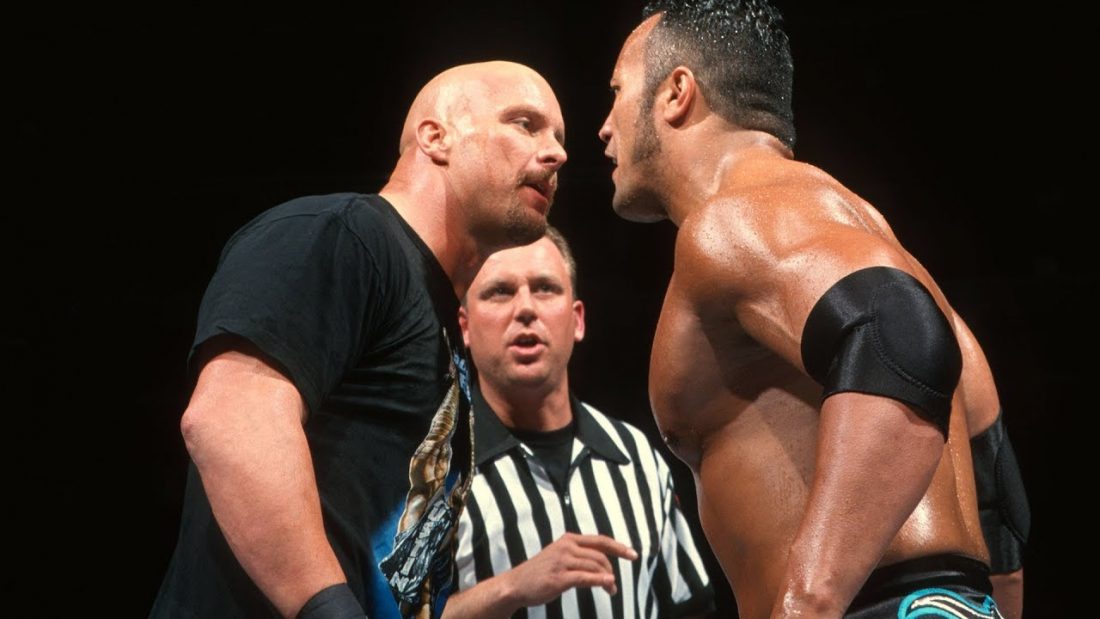 Even with a name in place, Austin needed another seemingly random event to happen. At the time he was transitioning to the Stone Cold character, Triple H was another mid-card wrestler who was slated to get a bump into the main card as a title contender. As 1996 King of the Ring approached, Triple H was scheduled to win the event, which would jumpstart his leap into a contender for the WWE title. And then, the Madison Square Garden incident happened.
In real life, Triple H and Shawn Michaels were close friends with WCW defectors Scott Hall and Kevin Nash. So, after Hall and Nash wrestled in their final WWE match at Madison Square Garden, Triple H and Michaels embraced them in the ring and gave them a proper send-off. There was one problem. According to the wrestling storylines, the four were not supposed to be friends. And what Triple H and Michaels did broke the unwritten rule of professional wrestling.
They broke kayfabe, which is the preservation of the reality of wrestling storylines in front of an audience. It was a huge no-no and a move that angered McMahon and the higher-ups at the company. Michaels was the WWE champion and couldn't be punished, so Triple H's push was put on hold. Instead, McMahon tapped someone else to win King of the Ring: Stone Cold Steve Austin.
At the pay-per-view that evening, Austin defeated Bob Holly, his old rival Savio Vega, and Marc Mero on his way to the finals, where he faced off against Jake "The Snake" Roberts. The match was underwhelming, ending in less than five minutes as Austin handled Roberts easily, but it was the post-match interview that will go down in wrestling history and is considered the true birth of not just the character of Stone Cold Steve Austin but The Attitude Era.
As he was interviewed by commentator Michael Hayes, Austin, just steps from the King of the Ring throne which he just claimed, launched into a rant about Roberts, who had rebranded his character as a born-again Christian.
In one of the most memorable speeches of all time, Austin let loose. "You sit there and you thump your Bible, and you say your prayers, and it didn't get you anywhere," Austin said. Even then, you could hear cheers coming from the crowd because of how badass a moment it was. And then: the punchline. "Talk about your Psalms, talk about John 3:16," Austin continued.
"Austin 3:16 says I just whooped your ass."
It was a catchphrase that would remain a staple for the next decade, and Austin 3:16 became the new religion for wrestling fans. It also became one of the best selling t-shirts in WWE history. Stone Cold Steve Austin was born. He would go on to win everyone over, becoming the crowd favorite who would double fist beers in the ring, and get into a legendary feud with Vince McMahon himself, claiming victory for everyone watching at home who had thought about one-upping their boss at work (read: everyone).
It took a series of things to line up in order for Stone Cold Steve Austin to be born. That evening at King of the Ring, it wasn't just an all-time wrestling gimmick that came to life, it was a moment that ushered in an entirely new era of professional wrestling, changing the landscape of sports-entertainment forever.
***
THE HUNDREDS X WWE DROPS ON THURSDAY, DECEMBER 12th