Even if you don't know Alan Aldridge's name, you most certainly know his work. The legendary illustrator and graphic designer became one of the most in-demand artists in the world throughout the sixties, seventies and beyond, known for his trippy takes on the world around him. Aldridge helped the Beatles give their songwriting a visual identity. He designed scores of book covers, posters, and album covers for Elton John and the Who.
His impact on art and pop culture as a whole will last forever. But do you know which design of his garners the most attention year after year? If you're guessing the answer is his work with Andy Warhol or his tremendous book, The Man With The Kaleidoscope Eyes, you'd be wrong.
It's the Hard Rock Cafe logo Aldridge designed in 1971 and it's not even close.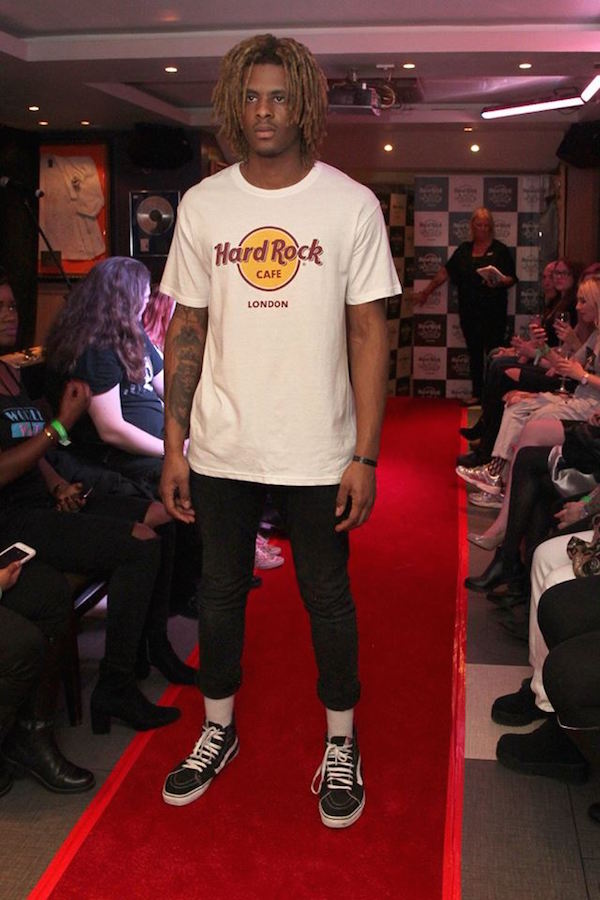 The logo features his distinguished slanted font placed over a honey mustard moon. The design was born when Americans Isaac Tigrett and Peter Morton asked Aldridge to tap into prime Americana and create something like the Chevrolet logo for their new restaurant concept.
Earlier that year, Morton and Tigrett were staying in London when they desperately craved a good old fashioned cheeseburger from back home. That fateful hunger sparked the idea for Hard Rock Cafe, which took off almost immediately and hasn't stopped growing in its nearly 50 years of doing business. Hundreds of restaurants, resorts, casinos, and even a stadium bear the iconic Hard Rock branding.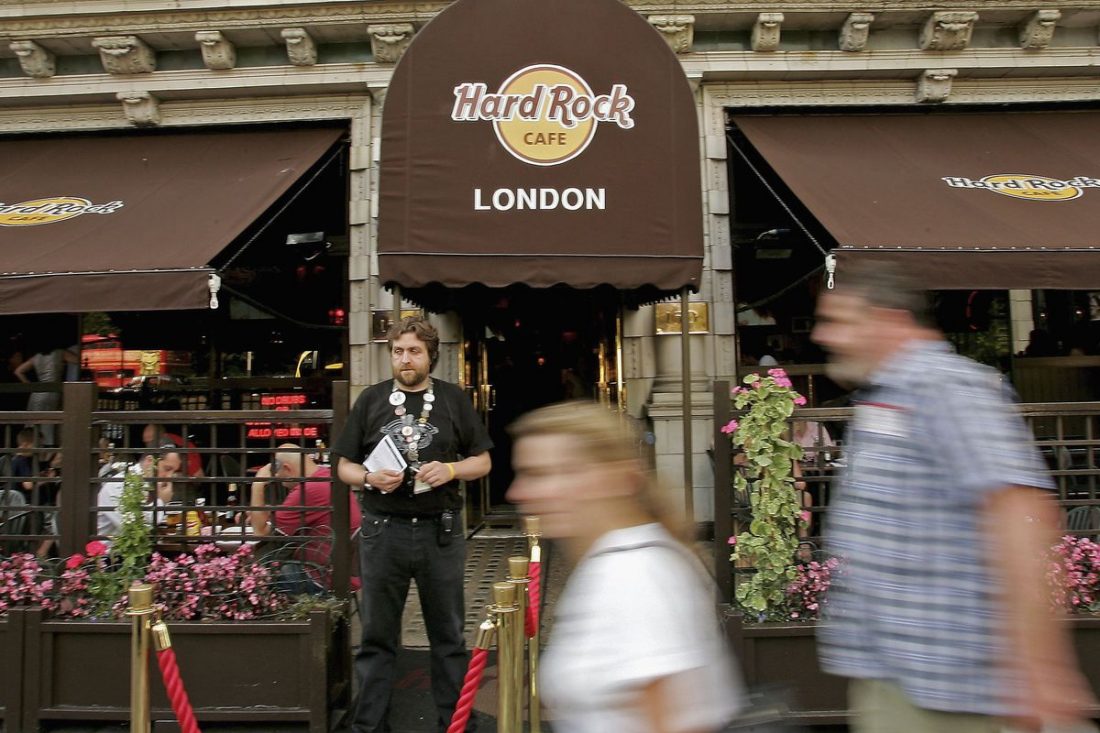 Across the globe, Hard Rock has become a titan in the tourist industry, a box to check off on millions of travel itineraries every year. And while the food will fill you up and the memorabilia can keep you entertained for hours, it's their legendary logo t-shirt you'll cherish forever.
The original Hard Rock Cafe T-Shirt is arguably the most popular graphic t-shirt in the world.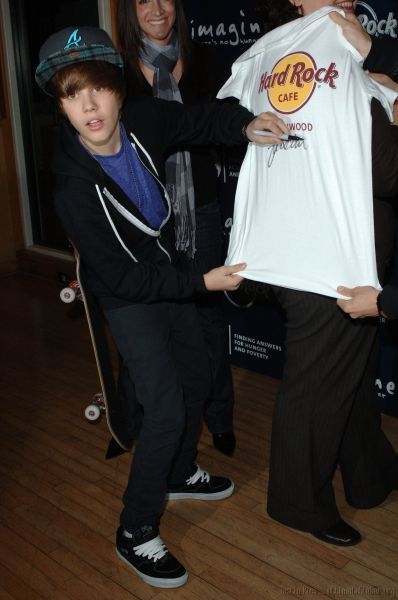 Sure, you have your I <3 NY's and your I'm With Stupid's and your D.A.R.E.'s and your Dark Side of the Moon's, but people only have one of those. Those same people have a Hard Rock Cafe t-shirt from Tampa, Las Vegas, Prague, Sydney, and another one from Las Vegas (long story). Some even have the Biloxi one. It's a sport. You tell your family this elaborate plan for a vacation, book the hotel, buy the tickets to the amusement parks, yada yada yada. But you know why you're really in Reykjavik. You want the rarest Hard Rock t-shirt in your crew. And there's nothing wrong with that. Do you really think Tim and his family wanted to go to Anchorage last November? No, he needed the neighborhood Hard Rock title, and he thought your '98 Cozumel joint was an easy target. Now, Timmy Boy's gonna have to drag all four of his kids to Phuket if he wants the trophy back.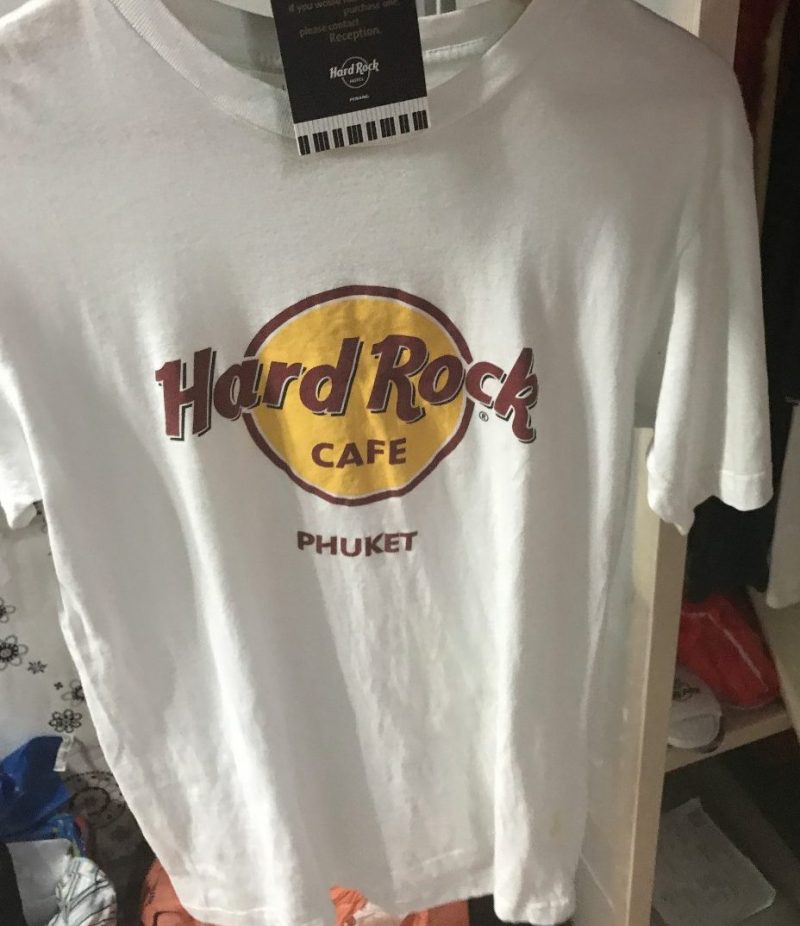 These days, every restaurant is trying to brand itself and sling merchandise, but back in 1974, Hard Rock Cafe stumbled onto the shirt game one hundred percent by accident. The restaurant's owners threw their support behind a local football team and gave out basic white t-shirts with the Hard Rock logo on them as uniforms. There were some leftover t-shirts, so Hard Rock regulars lucked out and reaped the benefits. Then, you know how it is with the exclusive Friends & Family gear, everybody and their brother wants some. Pretty soon, Hard Rock had to make it a separate part of the business and use a dedicated merchandise register because so many people were coming in just to cop a shirt without eating or having a drink. As the Hard Rock empire expanded, so did the legend of the Hard Rock T-Shirt, serving as your autograph from a far-away land, proof you really met.
The success of the Hard Rock Cafe T-Shirt inspired restaurants everywhere to take their branding seriously and offer their patrons a souvenir t-shirt to commemorate the experience. The Hard Rock Shirt walked so that the Hooters Shirt could run so that Family Style Fest could fly. Original Hard Rock co-founder Peter Morton's son Matthew got the message loud and clear, opening up his own highly successful chain, Cha Cha Matcha. The trendy tea hotspot celebrated its New York City opening with an extremely limited edition Nike AF1 and its LA launch with a Virgil Abloh-designed capsule collection. For what it's worth, Matthew's grandfather and Peter's dad, Arnold J. Morton, is to the co-founder of Morton's The Steakhouse. Decent little restaurant run the Mortons have been on.
Hard Rock Cafe has branched out since the original t-shirt was printed in 1974, offering a wide variety of branded clothing, accessories, and other souvenirs at locations in 75 countries and from their website. They have collaborated on merchandise with bands like U2 and KISS, with charities like WhyHunger and the Clara Lionel Foundation, even with a little streetwear brand from Los Angeles called The Hundreds. *Cough* Get it on Thursday! *Cough*
After all these years, the OG Hard Rock T-Shirt stands the test of time and can be found in nearly every closet and dresser around the world, a wearable postcard from vacations of yesteryear. Like wine, these relics get better and better as the decades pass, collecting an off-white patina and a few tiny tears here and there. This is a shirt that your kids eventually steal from you and, while you act annoyed, are just glad they think it's as cool as you do.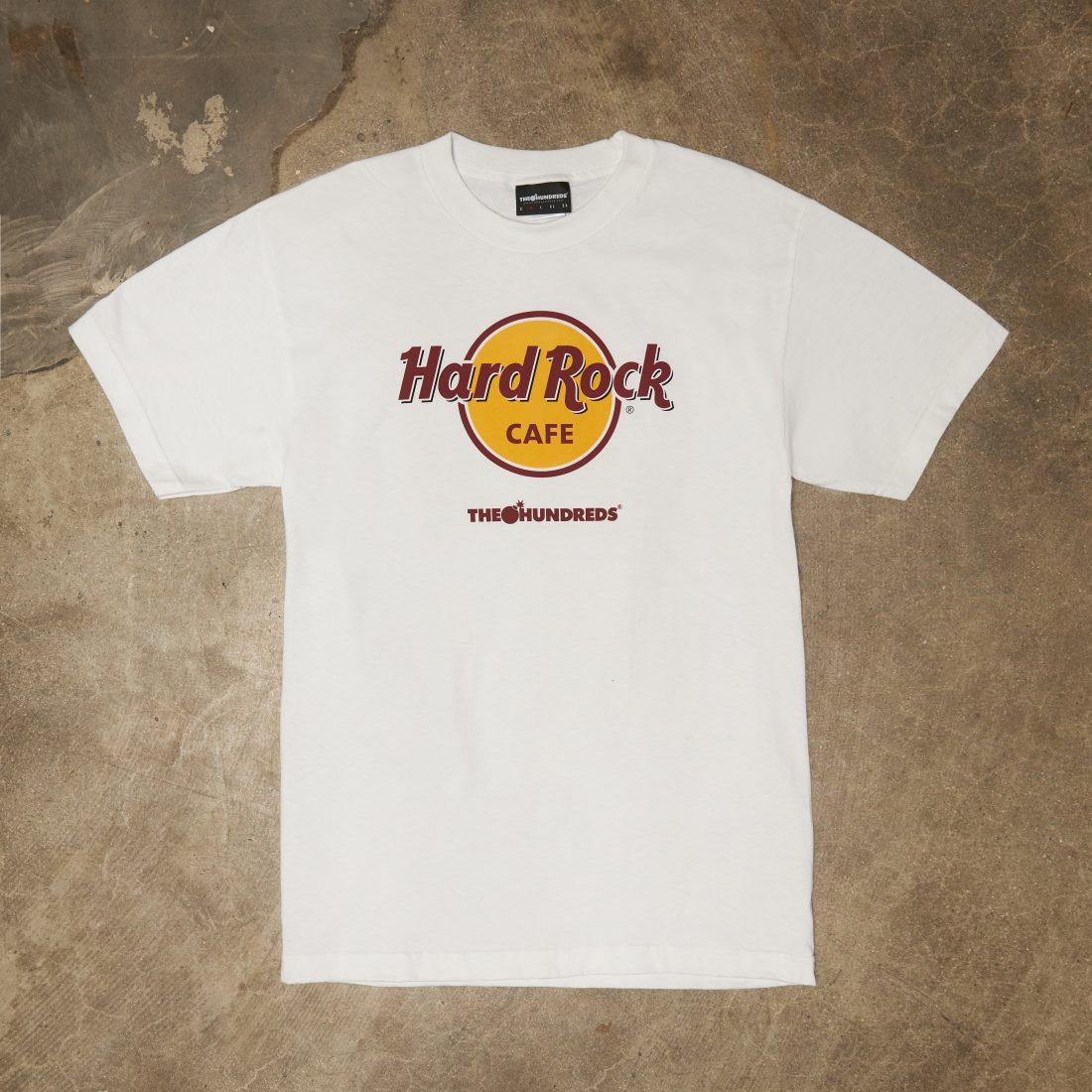 Our The Hundreds X Hard Rock Cafe Collection celebrates the iconic original while riffing on some other classics with our own signature spin. We even worked with Hard Rock Cafe on a sustainable version of the Hard Rock T-Shirt that recycles the equivalent of 5 plastic bottles. Naturally, it comes in green.
***