Naming your group The Cool Kids is a bold statement. That level of self-confidence is commensurate with Kobe Bryant anointing himself the "Black Mamba." When Chuck Inglish and Sir Michael Rocks emerged on the scene with their breakout single "Black Mags" back in 2007, they garnered as much attention for their pristine vintage gear as they did for their nostalgia-laden bars. Now, with more than a decade under their rare and expensive belts, the Chicago duo is still the freshest to do it. 
When I first heard "Black Mags" as a wee lad, it was in the Rhapsody commercial with Sara Bareilles and while the commercial only features about ten seconds of the song, it was all I needed to be hooked. It was difficult to wrap my head around the sonics or the aesthetics of the duo. They were futuristic, they were retro, they were EVERYTHING.
When Chuck dropped the vividly fresh bars, "I got this 89-90, Pistons champ flat bill black Starter cap with the hologram tags," it sounded more like an eBay listing than a rap song. It didn't hurt that his partner-in-rhyme Mikey Rocks was draped in an arctic blue t-shirt emblazoned with a wolf so majestic that Fenrir himself would be envious. Needless to say, I downloaded both the video and Bake Sale EP to my Zune and spent the entire summer searching for snapback hats. [Editor's note: Zune lol]
I had the chance to speak with Mike and Chuck about their lasting impact in the world of fashion, what it means to be a trendsetter, the best Cool Kids song to get dressed to (sadly, they were both wrong as neither of them said "TDA" — sorry, guys), and the evolution of thrifting.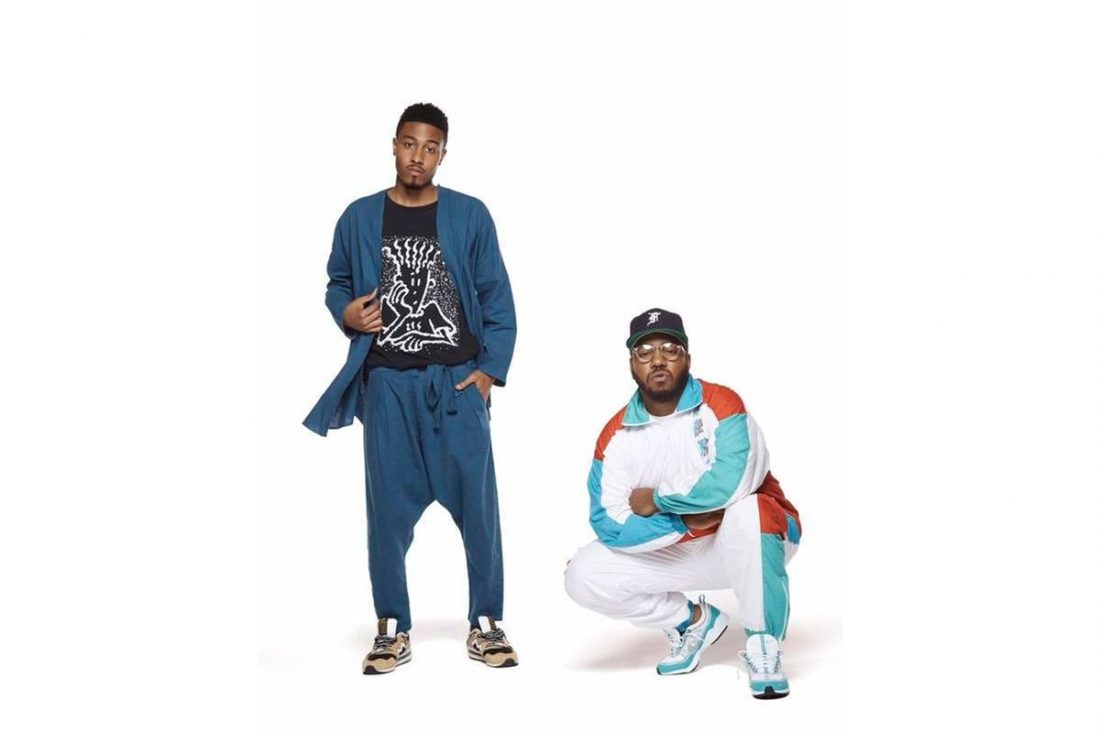 DEVIN ROBERTSON: First off, how does it make you feel when someone calls you trendsetters or tastemakers? Is that something you always feel like you have to aspire to?
CHUCK INGLISH: I would like to think it's not something people aspire to do, I think it comes with the territory, given how I want to see the world and the way I want to look. I believe that's what inspires others to see the style and progressiveness in what we do and create. We do it because it doesn't feel right any other way.   
SIR MICHAEL ROCKS: Being called a tastemaker is a compliment, obviously. But I believe that "taste" is something you just have inside. It's a way of carrying yourself and your perspective on the world. You never have to force it if it's authentic. 
Y'all have always been known for bringing out the clean vintage pieces like Starter jackets and snapbacks. Did you guys collectively decide to rock the vintage gear as part of the group's aesthetic?
M: For me, those vintage pieces felt like pieces of history. They always looked really cool to me as a kid because of the people I would see wearing them, dad, older cousins, rappers, people in the hood, etc. Those pieces were very uncommon to see, which made them way more meaningful to me. 

C: Nostalgia for me. The Starters and snaps with the tags were deep for me because when I was growing up, those items represented opulence and flash. It was like a gold brick in the form of a satin jacket with a team name on it. My parents were petrified of buying it for me, good grades or not, because in Detroit during the late 80s and early 90s, kids were getting smoked for them. So, my motivation was I wanted to wear this shit proudly because I wasn't allowed to when I was younger. That sinister essence is what it represented to me.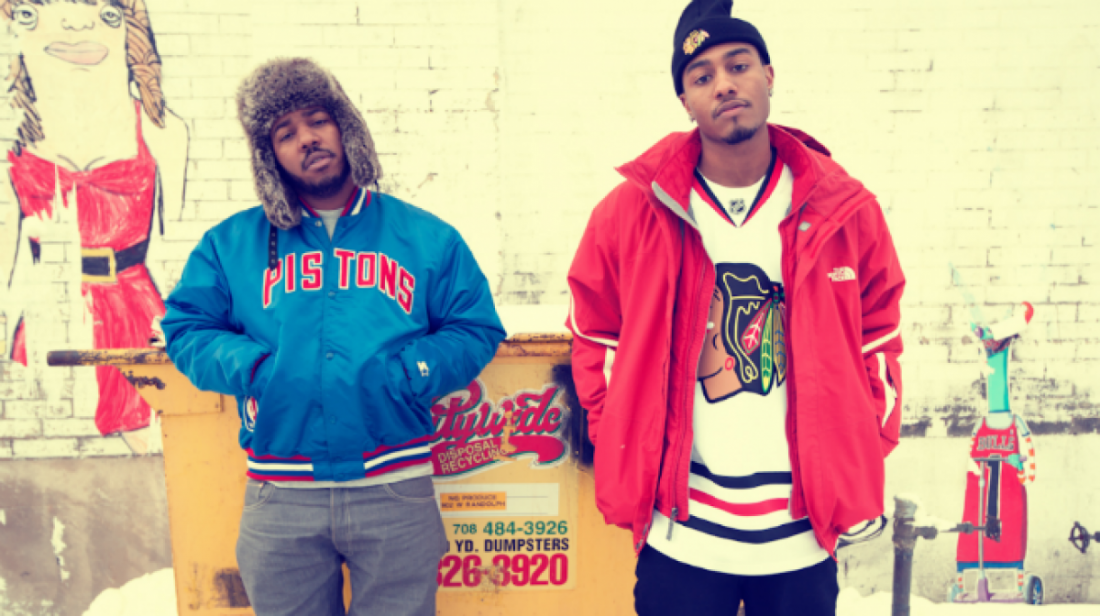 You guys come from an era when you had to hunt for that perfect piece. How do you feel about consignment shops and online thrift stores making it easier to cop now? Is the hunt the most rewarding part or is that instant gratification better?
C: The hunt is over with now. I miss that shit, though. I'm not mad at it, all processes must progress. But YES! The hunt was a rush. Especially being on the road, knowing that at any given time I could slide on a thrift shop and come up on a Pistons pullover annnnnd a Chicago Bulls baseball jersey and it cost me about 35 dollars. That feeling is unmatched.
M: The hunt was definitely the gratifying part and it was way cheaper. But capitalism will always reign supreme when something has value and possible profit in it.
Where did you go to cop your vintage gear coming up? Do you still go out and hunt for that perfect piece?
C: Random locations is what makes the process so beautiful, but I did have a go-to, a place called Coat of Arms that used to be located in the LES. I spent brickfare in there for sure. I knew if I wanted it, they had it. And if they didn't have it, they knew where to find it.
M: I used to love finding those truck stop gems or visiting really rural and deep suburban shops where people didn't care about that type of stuff. Nowadays, everything is online so I just order.
Who was your fashion inspiration? What made you want to be fresh?
C: 95-97 Rae and Ghost, 91-93 Kriss Kross, 98-99 Nas and Az, If you added all those together in a pot, that's where I got my style from. But I would also say experiences. I rock swim trunks heavy because of the flavors but more because I remember going to the movies after leaving a waterpark when I was about 14 and didn't bring a new fit to wear after. So, I threw some Air Force mids and a white tee together with it and was fresher than the whole theatre. So I kept it going as a fit to this day.
M: My fashion inspirations were people I saw growing up. The cool gang members and spoiled rich kids. Rappers were an inspiration later down the line but my first influences were just people I saw growing up around me.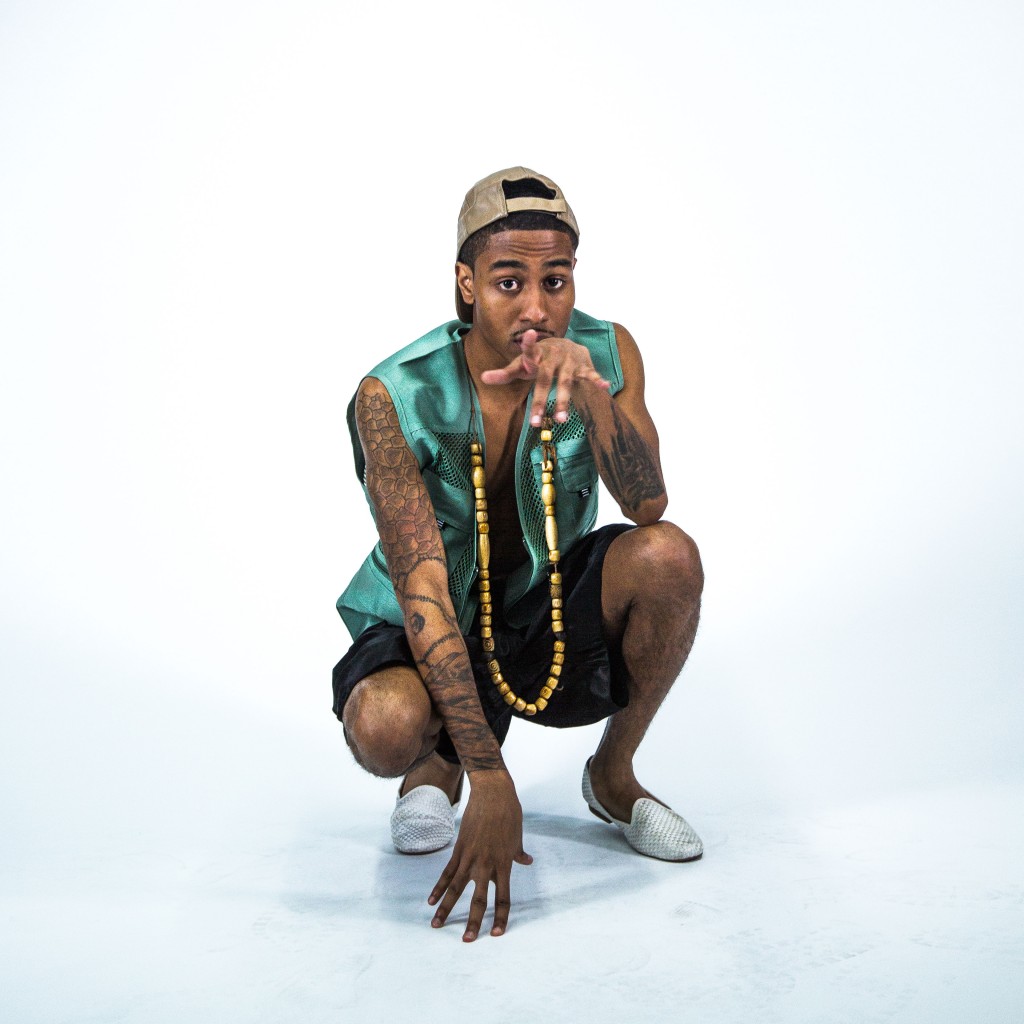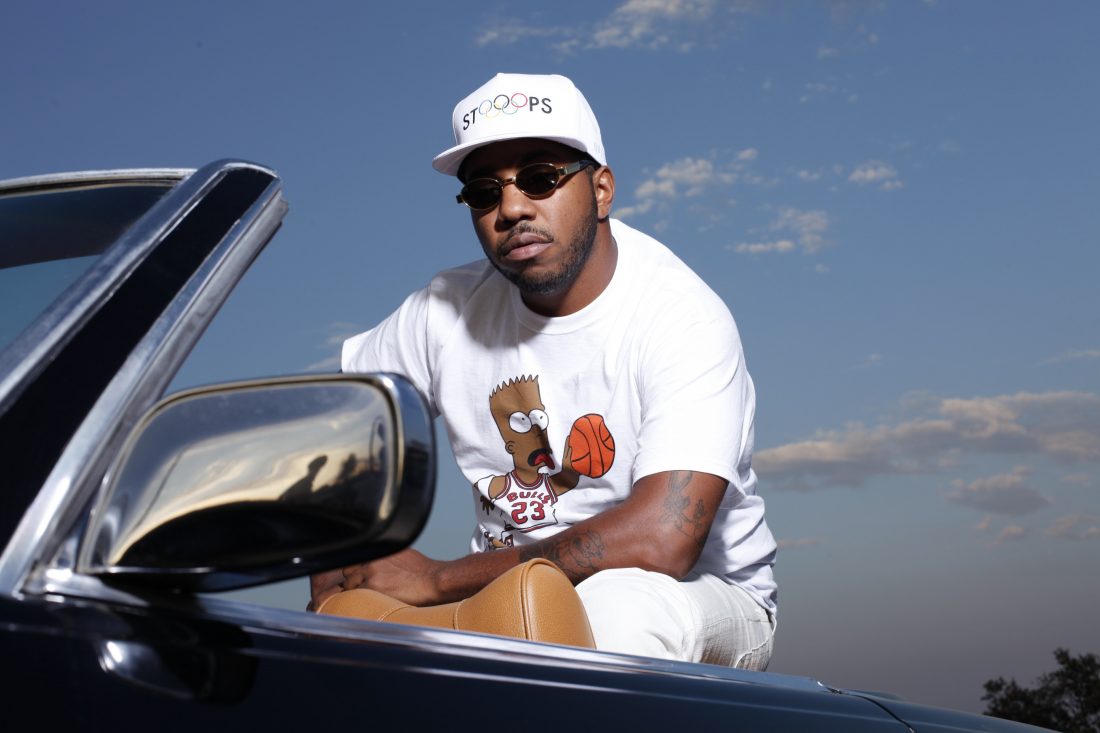 You're always ahead of the curve. Where did you get the vision? How do you "style before that style even became a style?"
C: Imagination is the magic. Continuously being fueled by how much cooler shit would look if I did it. That's my only dream and motivation for everything I do, make it look cooler. Even if it looks good already. I just know when I know, complete intuition.
M: It's a natural progression for me. I get tired of things when they become over exposed and over saturated, and when they become the norm. Once styles reach a certain demographic of people, usually the suburban mainstream radio, frat bro, MTV crowd, it's on it's last leg. I like to get out of a style or trend way before it hits that point but that's the extreme case.
Can you remember the first piece you copped that had folks sick when they saw you?
M: Iceberg history Donald Duck long-sleeve shirt.
C: Michael Jordan 45 White Sox farm league jersey. 
Is there a fit that you've worn that hasn't aged well?
C: Luckily enough for me, nah. But I've made goofy faces, blown gum bubbles, did karate kicks in promo photos with fly shit on — that's what didn't age well.
M: Not really, just sizes of things I wouldn't wear anymore, like super skinny jeans or size large t-shirts.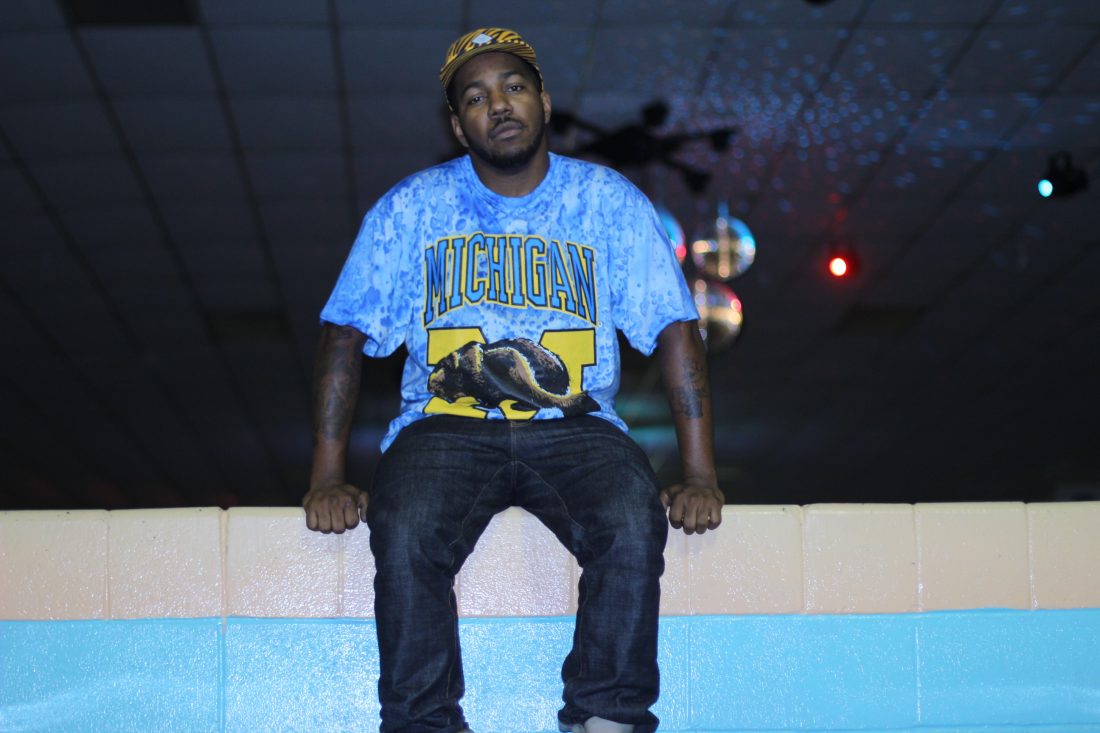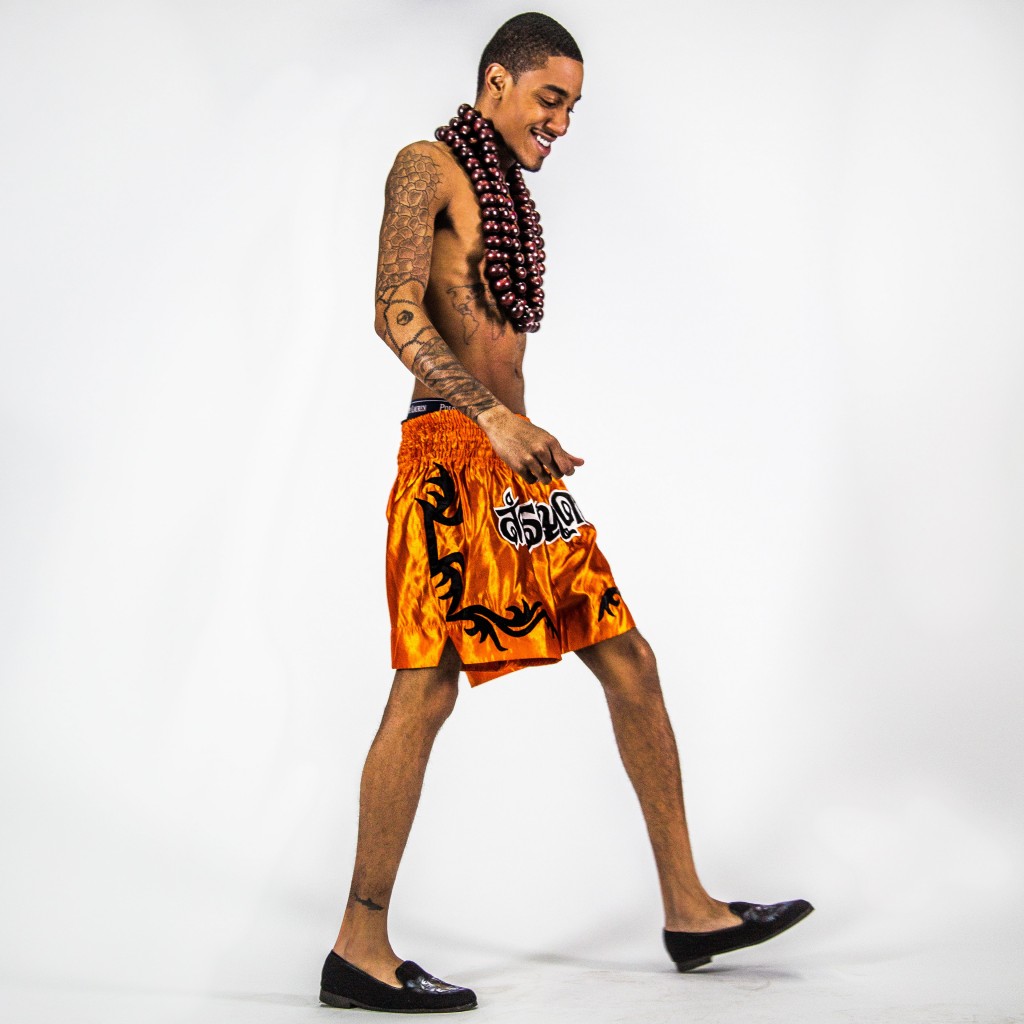 Can you think of your all-time greatest fit?
C: For me, cream Nautica polo with allover print lighthouses and anchors on it with the matching shorts, cream suede Wallabees. I was on my Piña Colada shit.
M: I've had too many legendary fits to actually pick one. [Laughs] Eras. 
If you could bring back one style trend, what would it be?
C: How you laced your Air Forces, Jordans, Air Max, etc. How you laced your joints used to tell me everything I needed to know.
M: Big t-shirts. T-shirts are still in this post-Euro cut, slim fit style and I wish they would go back to being big and baggy.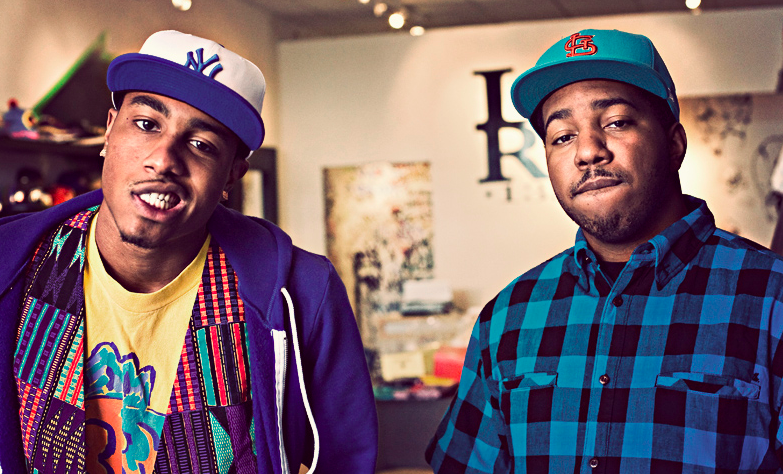 What's something folks clowned you about that's hot now?
C: Skinny jeans and Filas.
M: Def skinny jeans. I went through a lot for skinny jeans coming up. [Laughs]
Now we're at a point where we can't layer up to get that outfit off so what's the most important piece in a Summertime fit?
C: Crispy white tee. You can't lose.
M: I think the focal point of your fit is the most important. Whether it's some crazy shorts or a dope t-shirt, you need to define the focal point for your fit.
When I think of The Cool Kids, I think of y'all being the creators of the waves but has there been a wave that you were late on, something that you denied for a while and then realized it was fresh?
C: The shoulder strap fanny pack. I was sleep.  But that shit is high-key convenient and I get it. 
M: Anything adidas. I hated adidas for a long time but I now see the merit in it.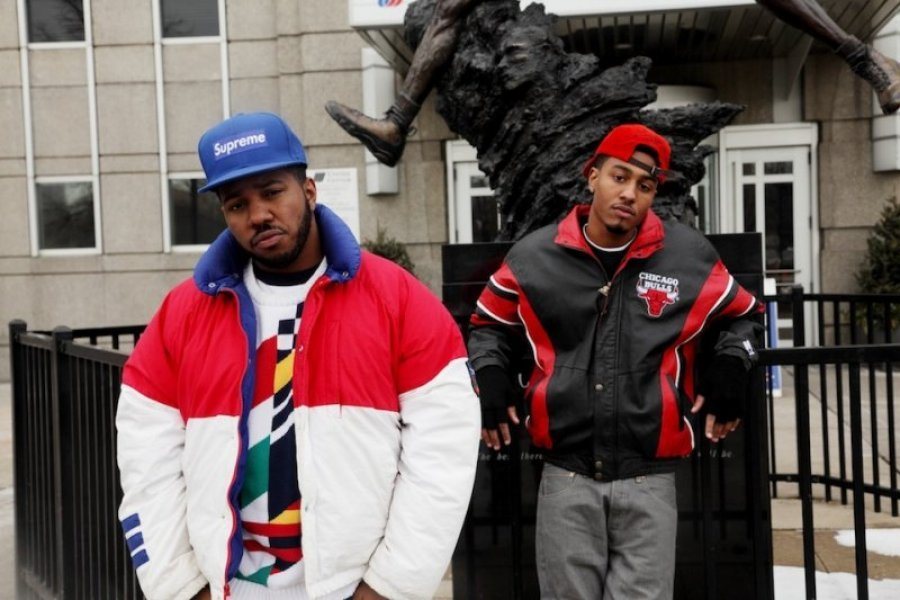 What Cool Kids song should you play while getting dressed?
C: "Penny Hardaway" feat. Ghostface.
M: "Going Camping."
***