I remember it like it was yesterday. 
It was 2008. I was a high school senior witnessing the genesis of social media right before my eyes. Blogging platforms like Tumblr were gaining steam and provided a space for thousands of people around the world to share their thoughts and interests. I played along and fell into the trap of posting, scrolling, liking, commenting, and watching my notifications pile up—a mindless habit that I still hold onto today. As I began to acclimate to the world wide web, I recall the moment I was introduced to, in my opinion, the golden age of streetwear.
This was an era where streetwear began to really take form. A time where e-commerce platforms like Karmaloop became the it-store to shop from. BAPE shark hoodies, product scarcity, and having a stand-out brand logo became the perfect marketing cocktail. Dozens of men rocking Stussy pullovers. The timeless Dipset Supreme tee. Throbbing Mishka eyeballs. 10 Deep brass knuckles. Adam Bomb. I could go on. The late '90s/2000s were a pivotal moment for streetwear, and not just because of the groundbreaking aesthetic; it was the community that it birthed.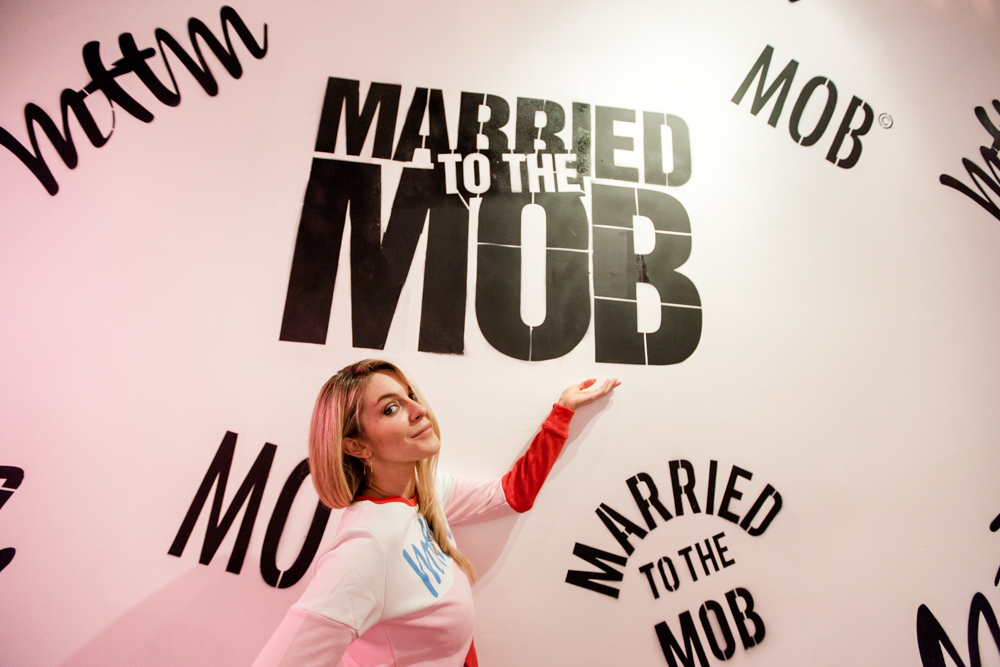 Logging into my Tumblr, this storytelling flooded my feed. Scrolling, scrolling, wait.
This is interesting: an image of a woman wearing a pink bikini with KAWS-printed gloved hugging the breasts on each side.
I would later begin to see photos of women wearing t-shirts that read "Supreme Bitch," and "Boys Ain't Shit But Hoes And Tricks." I was intrigued because I had never seen anything like that before. In a world that was dominated by men, I didn't think there could be a streetwear brand catered to women.
Alas, Married To The Mob came along—one of the first streetwear brands for women, made by a woman. Finally, a brand I could relate to.
Leah McSweeney's vision resonated with me because her brand was embedded with an attitude that was aspirational. A "give no fucks, women can do it, too" philosophy. One that I wanted to embody. Soon after, a Rocawear alum by the name of Lanie Alabanza started HLZBLZ. The NY-born, LA-raised brand brought an unquestionable edge and prowess to the table. This birthed a movement of strong, smart, fashion-forward, independent women. Thanks to these women, wearing your boyfriend's clothes started to become a thing of the past.
It was more than the clothing at this point; the brand's ethos became a way of thinking. After years of being bullied in school for my physical appearance, MTTM and HLZBLZ helped me find a confidence I never thought I had. To some, it might just be fashion; for me, it helped me find my voice. Their designs were my generation's version of "girl power."
With this new discovery, I recall feeling excited not just for myself, but to see how my favorite brands would evolve. From collaborations with Kaws and Reebok to G-Shock and Stussy, female streetwear brands of the golden era delivered the hottest collaborations that were so ahead of its time.
As streetwear evolved in the mid-to-late '00s, plenty of women were seen rocking the niche designs. A community was born and the renaissance era of women in streetwear was going strong. Brands like Dimepiece LA, MadeMe, and Melody Ehsani burst on the scene and were crushing it against their mostly-male competitors. I wanted everything. It-girl Vashtie Kola was always seen wearing brands like Billionaire Boys Club, Bape, and countless others—arguably becoming the first female streetwear influencer. Not only was she well-dressed but she directed music videos for Solange and hosted the hottest parties in NYC, rightfully earning her the name "Downtown's Sweetheart." She created the blueprint of the streetwear influencer—which still holds power today (i.e. Aleali May). We all wanted to be like her and ultimately followed in those footsteps.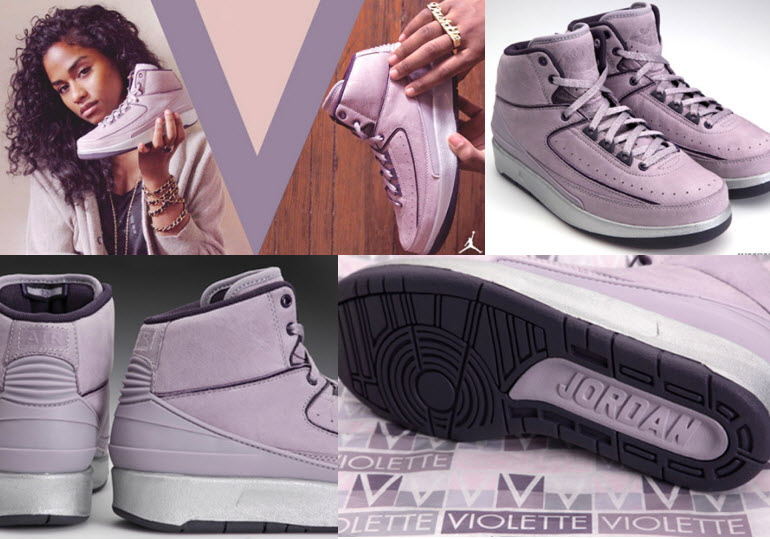 Since the inception of streetwear, a number of women-run brands have risen to the surface but not all still remain. It's a discouraging truth in an industry that continues to be dominated by men. Although numbers show that female streetwear consumers are increasing by the day, the number of female-founded brands remains low. Because of this, many women still shop in the menswear retail space. While I personally don't mind it, I can't help but wonder why that is. Is it the lack of resources available? Has it become easier to be an influencer rather than building a brand from the ground up? Is the motivation not there? Have our male counterparts done their part to make it a less toxic industry to be in?
At times, it feels as though women have dwindled down to simply brand consumers. We wear streetwear well—better than men if you ask me. But I believe we're more than that. The OG female streetwear brands have proven that we have more to offer than just looks or the ability to make a shirt look cool; we are made of substance and we have something to say.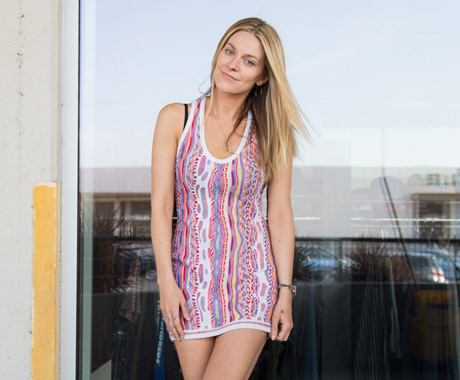 Has progress been made since women emerged into the scene 15 years ago? In some ways, yes. Behind the scenes, women like Bephie Gibbs of Union and Estelle Bailey-Babenzien of Noah Clothing continue to succeed in keeping their respective brands together alongside their partners. Procell Vintage co-owner Jessica Gonsalves helped bring her fiancé Brian's vintage store dreams to life. Although there aren't many women at the forefront of streetwear design, there are a few notable ones working backstage that deserve their flowers.
With so few women in the industry, I can only wonder if there will ever be a female streetwear brand that leads the way from a cultural perspective. Or is that something we should even aspire to? The industry as a whole has undergone an influx of change over the past decade, and for women, it has been redefined in more ways than one. Needless to say, I hope to see the day where another streetwear brand created by women for women shakes things up.
***