I remember it like it was yesterday. 
It was 2008. I was a high school senior witnessing the genesis of social media right before my eyes. Blogging platforms like Tumblr were gaining steam and provided a space for thousands of people around the world to share their thoughts and interests. I played along and fell into the trap of posting, scrolling, liking, commenting, and watching my notifications pile up—a mindless habit that I still hold onto today. As I began to acclimate to the world wide web, I recall the moment I was introduced to, in my opinion, the golden age of streetwear.
This was an era where streetwear began to really take form. A time where e-commerce platforms like Karmaloop became the it-store to shop from. BAPE shark hoodies, product scarcity, and having a stand-out brand logo became the perfect marketing cocktail. Dozens of men rocking Stussy pullovers. The timeless Dipset Supreme tee. Throbbing Mishka eyeballs. 10 Deep brass knuckles. Adam Bomb. I could go on. The late '90s/2000s were a pivotal moment for streetwear, and not just because of the groundbreaking aesthetic; it was the community that it birthed.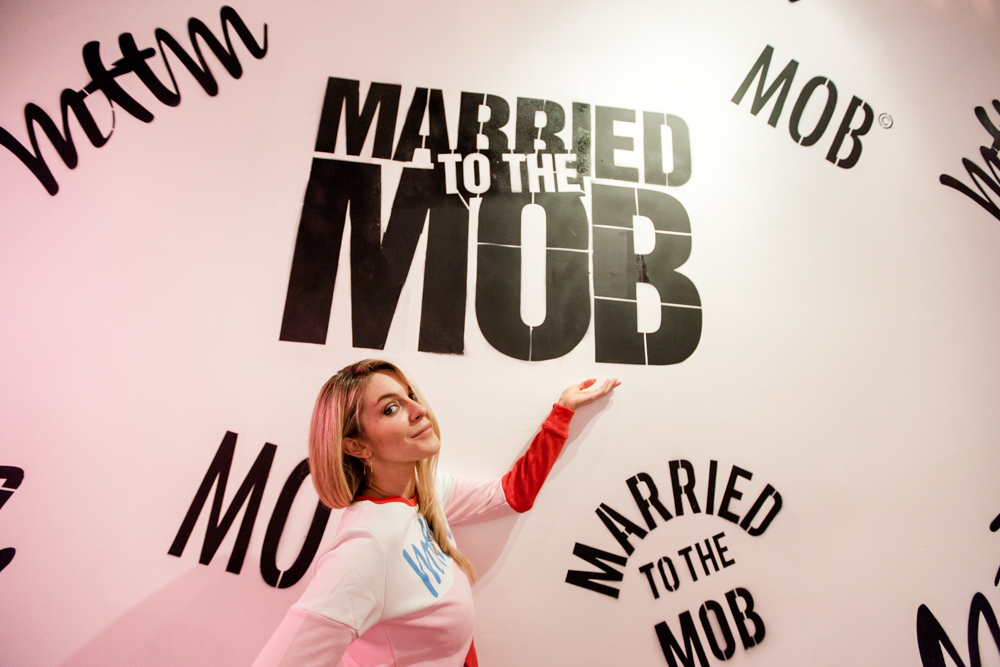 Logging into my Tumblr, this storytelling flooded my feed. Scrolling, scrolling, wait.
This is interesting: an image of a woman wearing a pink bikini with KAWS-printed gloved hugging the breasts on each side.
I would later begin to see photos of women wearing t-shirts that read "Supreme Bitch," and "Boys Ain't Shit But Hoes And Tricks." I was intrigued because I had never seen anything like that before. In a world that was dominated by men, I didn't think there could be a streetwear brand catered to women.