The closest we've ever been to world peace is when The Hundreds' complete Fall 2019 Collection dropped on Wednesday, August 21, 2019, at 9:00 PM PST. Earflings across the globe looked at the full Fall Collection and said, in unison, "this hard." The ones who felt most strongly about this fact were our designers. They're thrilled to see all of you just as excited about the collection as they are. From seeing you swag out the pieces in ways they imagined when dreaming the collection up to all the positive feedback we see through social, it's been overwhelming. You can cop Fall 2019 right now for yourself,  available on The Hundreds App, The Hundreds Online Shop (US & UK), The Hundreds Los Angeles, and select stockists.
We sat with each member of our design dream team to see which pieces were their favorites, the inspiration behind those pieces, and their thoughts on the Fall Collection as a whole. Without further ado, say hi to Eddie, Jay, Erica, Jay, David, Jay, and Bobby Jay.
---
Eddie Viramontes, Graphics
Favorite Piece from D1: Icon T-Shirt
This is a tough one, D1 was hard. I want to say the Icon T-Shirt. It's cool because the style is something different than what we usually do; more painter-ly. With the graphic, I was able to play off the phrase "Nothing is Sacred" and we haven't used it in a minute, so it's cool to bring it back. It goes along with the whole vibe of the American Bald Eagle. The Bald Eagle comes from the reference of an old motorcycle T-Shirt.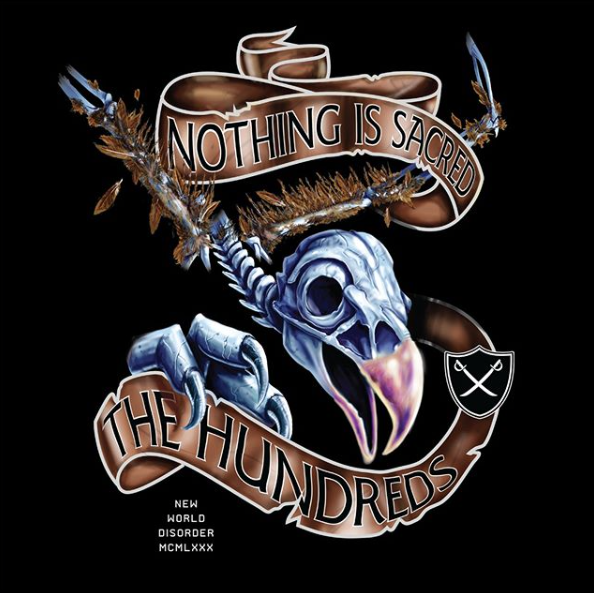 Favorite Piece from D2:  Primavera T-Shirt
It's sick. I like the layout of the shirt, it's simple and minimal. There is an in-depth story behind it about the woman in the picture. Her name is Trinidad Serafina Ortega, and she was part of a big family who played a huge role in California's history. She was said to be very beautiful. The guy who was in charge of mapping out Los Angeles and naming the streets named Spring Street in honor of her because his nickname for her was Primavera. The image was one the LA Times used to celebrate the 100 year anniversary of founding the city. The paragraph on the T-Shirt is a short description of Ortega's story.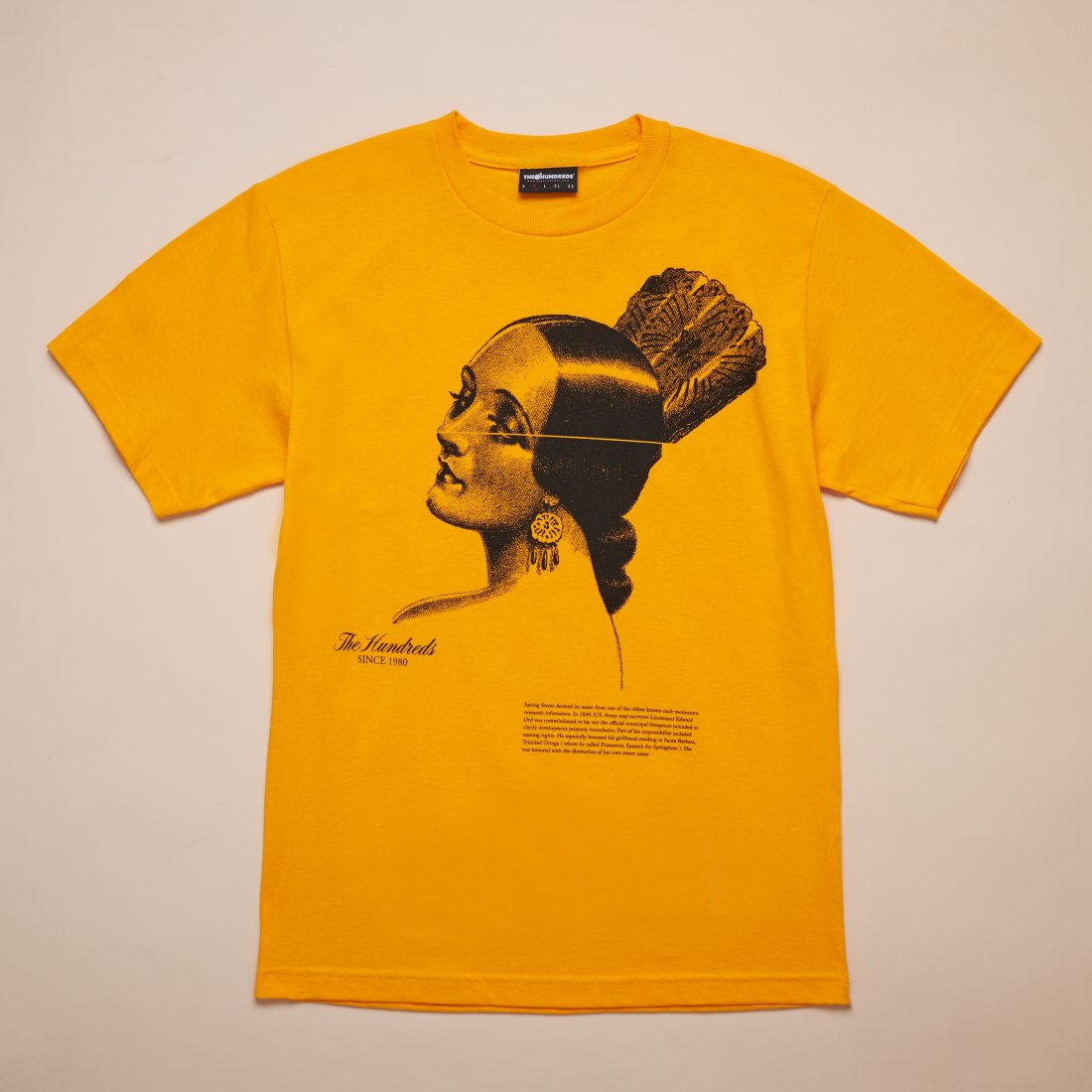 Thoughts on Fall Collection
Tight. It fits together really well as a whole. The colors are great. The use of the new label is really cool. It shows a lot of the brand identity, the DNA. I like the use of the brighter colors that we used in T-Shirts and Cut & Sew. The unique color combinations all fit well with one another. It's true California wear.
---
Erica Hernandez, Cut & Sew
Favorite Piece from D1: West Coast Jersey
I have to represent. It's an easy throwback jersey that you can wear all year round on its own or layered over a long sleeve.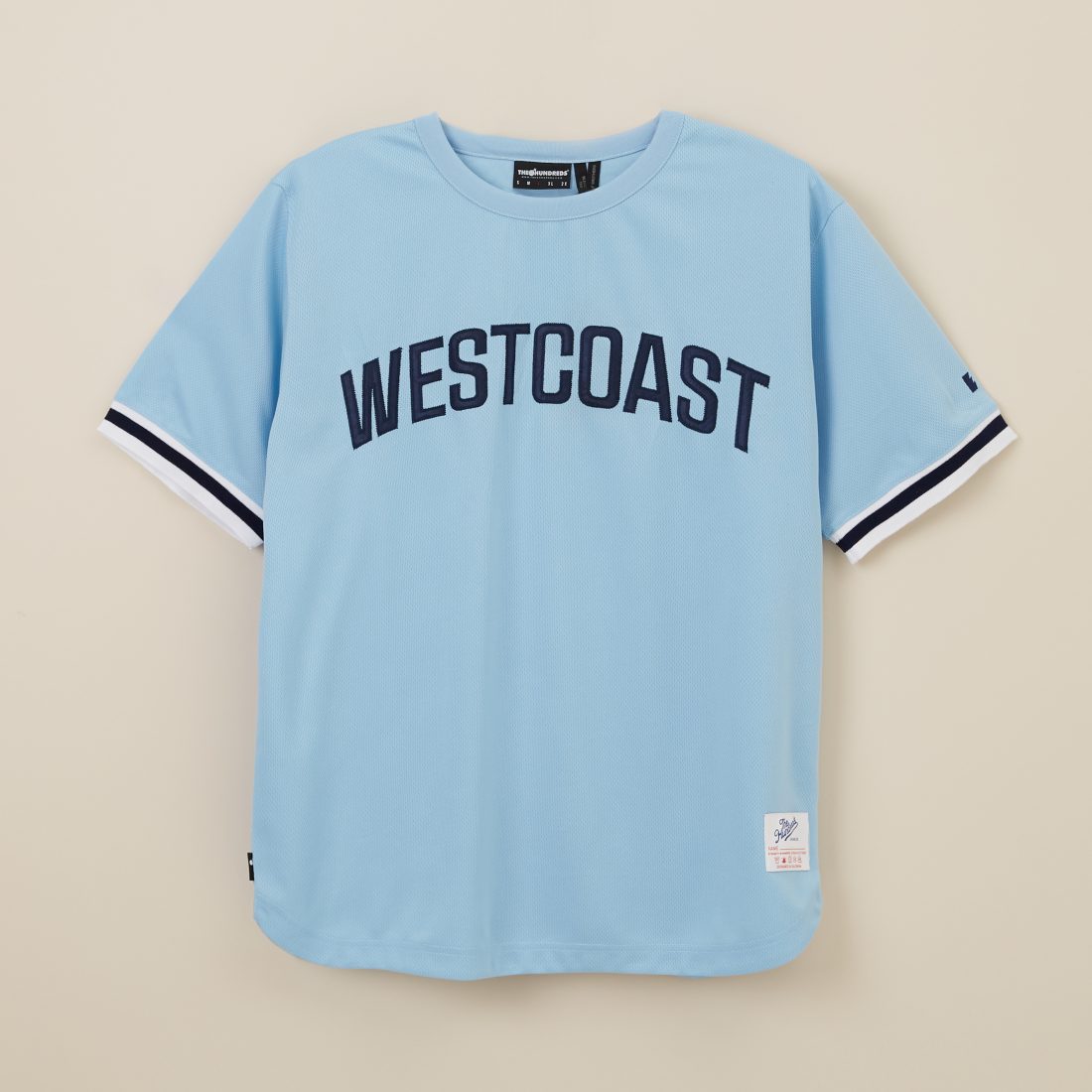 Warren Coach's Jacket
I love shadow plaid button-ups, but on this piece, we used a different fabric to turn it into a Coach's Jacket. Shadow plaids are an iconic LA workwear staple.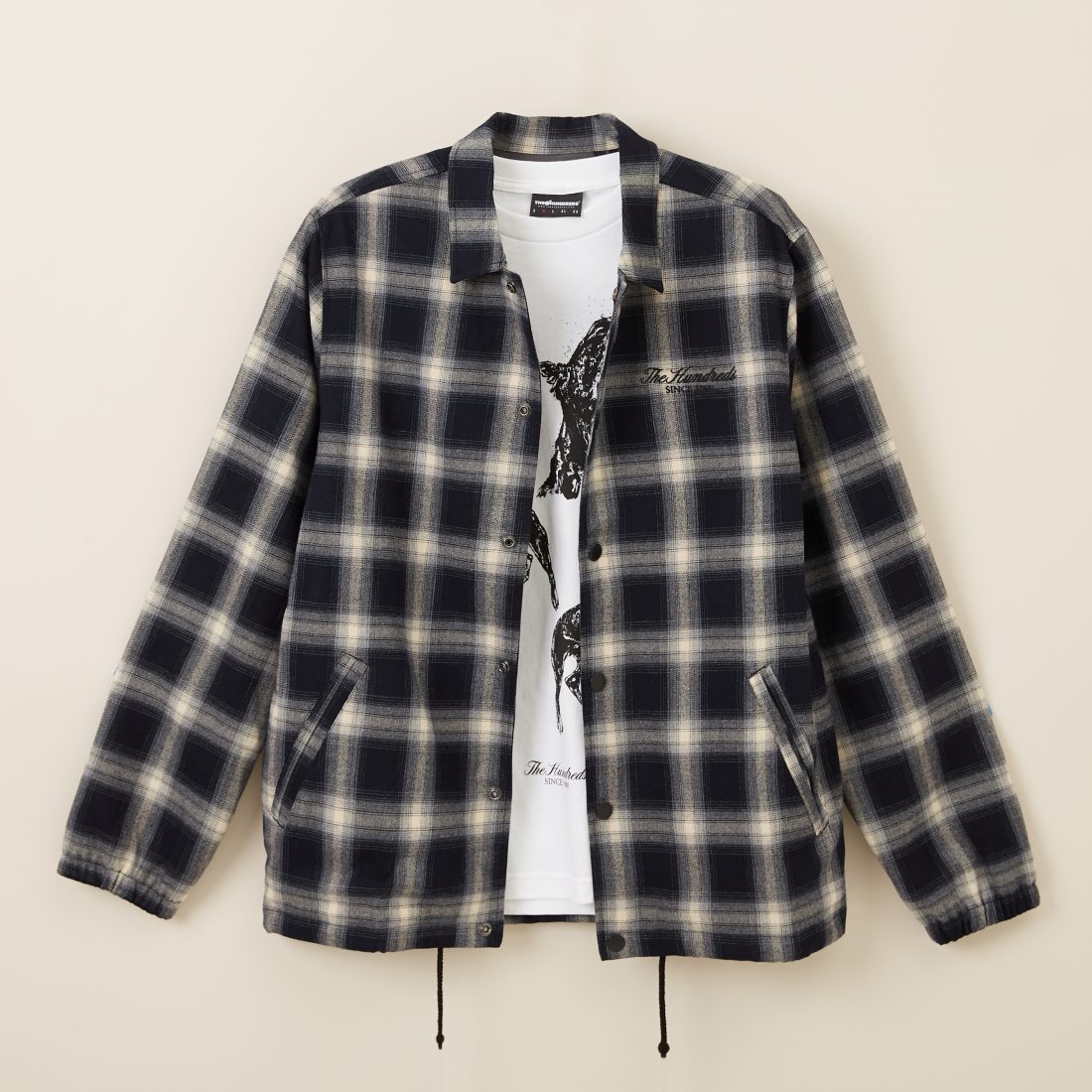 Favorite Piece from D2: Crusher Sweater
We don't get to do sweaters that often because we don't really need sweaters in LA but this one is fun because we did it in the hyena stripe, which is one of our mascots. It has a jacquard bar logo knitted into the sweater as well, it's not embroidered or printed.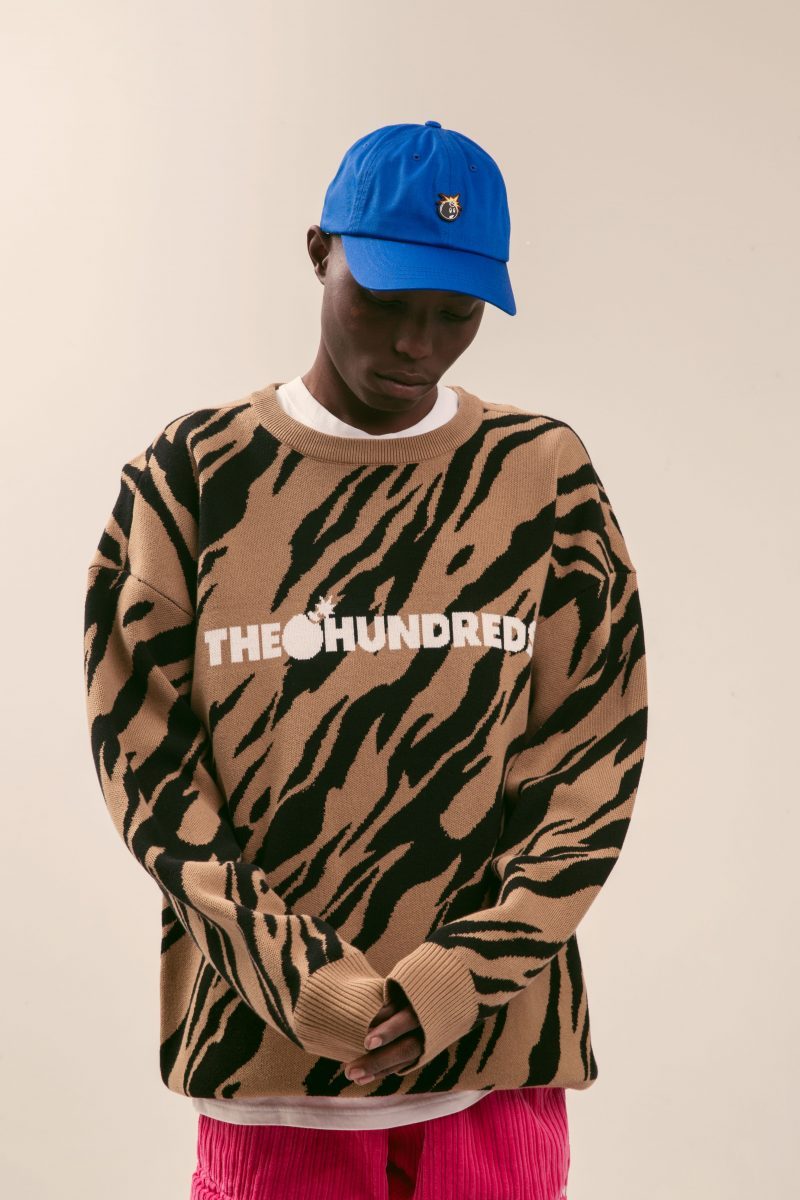 Roosevelt Jacket
I love the Roosevelt Jacket, it's one of my favorites because it's classic workwear, with the hickory stripe denim. We made it fun with our trippy logo embroidered patch and screenprint on the back. I love the fit, it's boxy but short and it's lightweight. You can wear it all year round.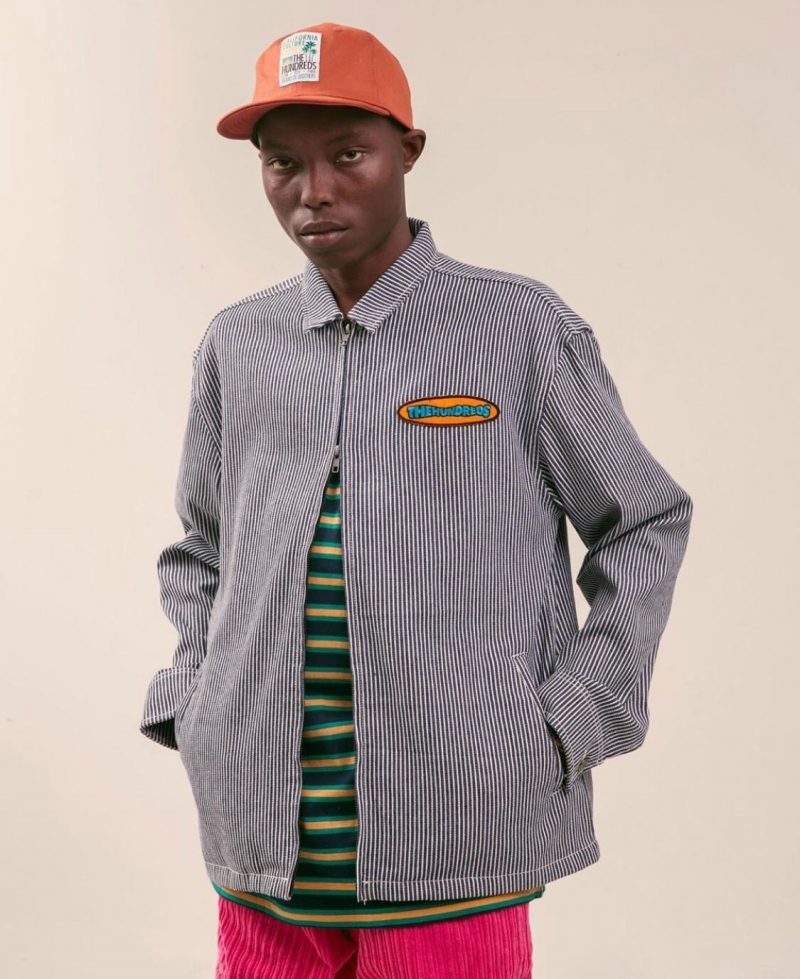 Dissent Pullover and Uprise Sweatpants
You can easily wear that as a full kit. The messaging behind all of these minimal logo hits are meaningful to our brand. All three colorways are really strong.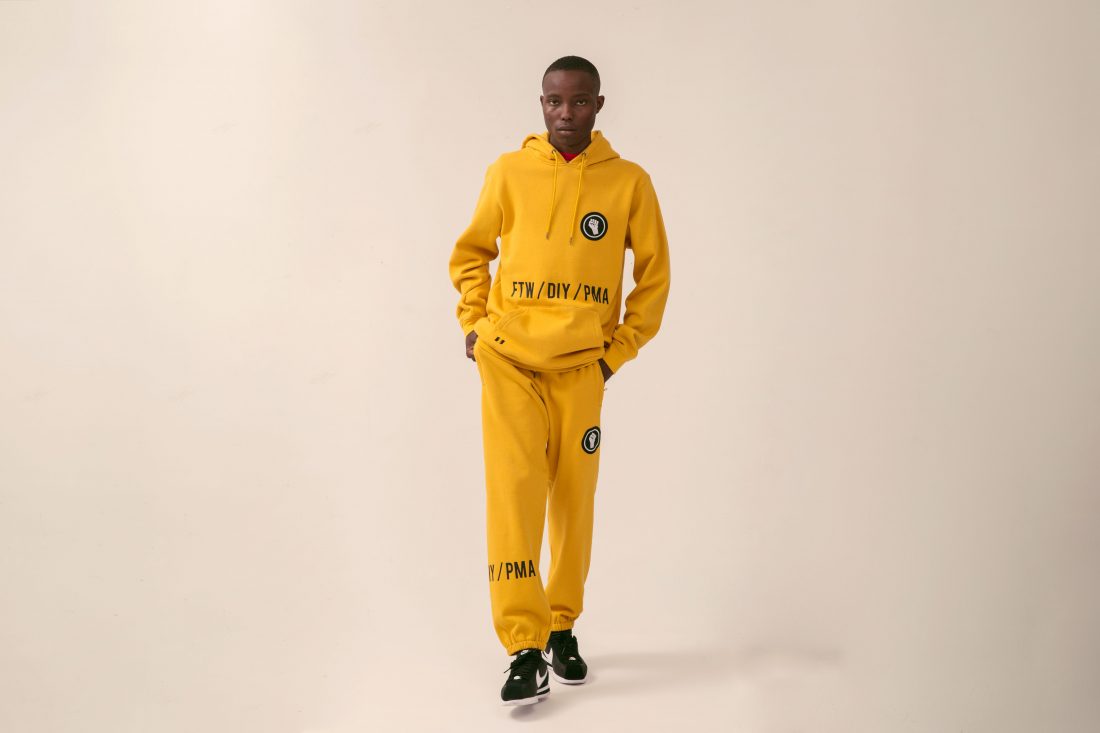 Thoughts on Fall Collection
I love that the collection stays very true to what we stand for as a brand. Our aesthetic is very workwear and sportswear influenced but it's fun. We used heritage silhouettes with bold, bright colors. The Fall Collection is traditional but feels very timeless and modern.
---
Jaynard Caparoso, Graphics
Favorite Piece from D1: Beholden Bar Logo
The reference was from the Grateful Dead. I've never really gotten into their music too heavily but the artwork they used for a lot of their logos are eye-catching and I wanted to channel that energy into this graphic even if it was a direct flip.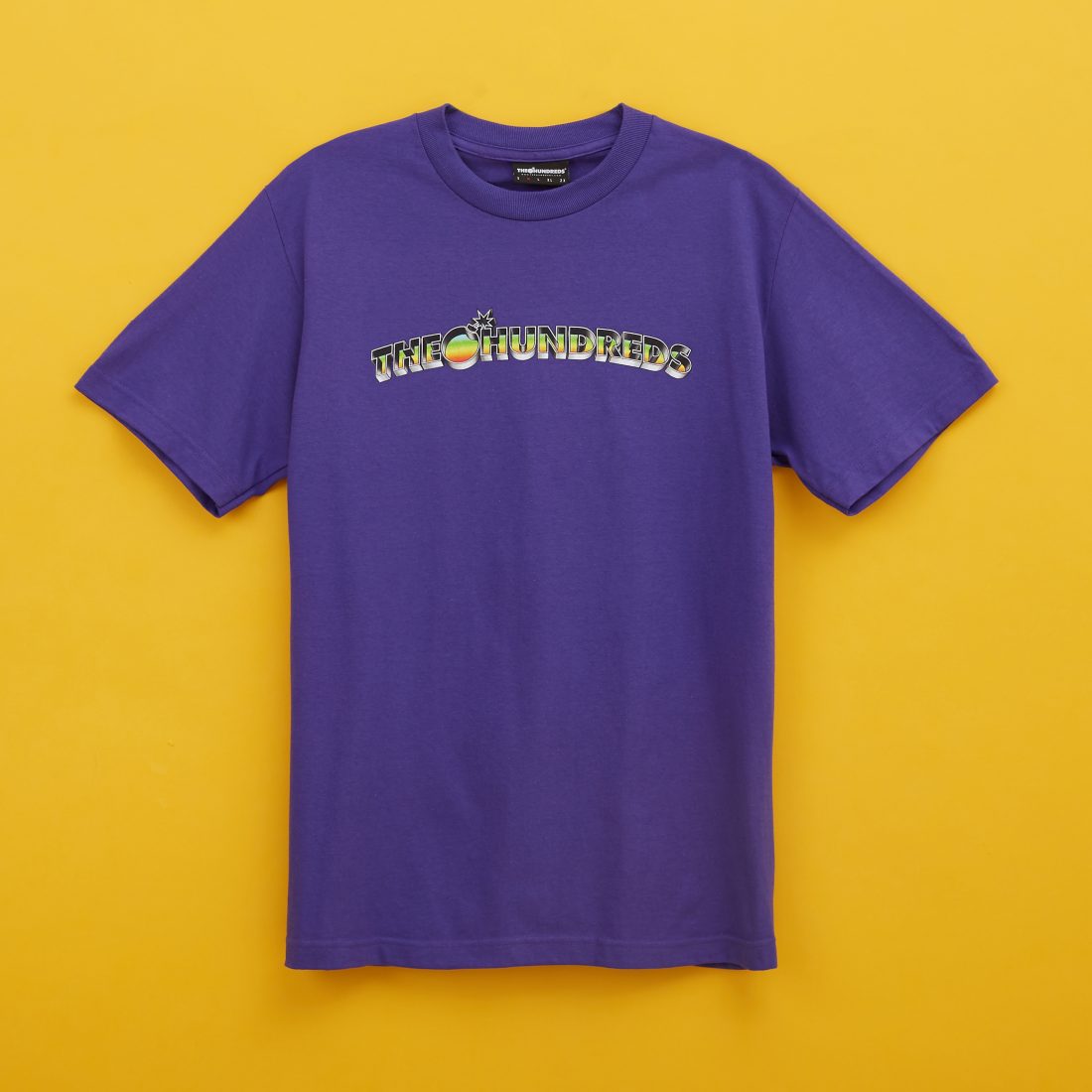 Favorite Piece from D2: End T-Shirt
I've always loved sci-fi movies, especially the ones that depict a type of Apocalypse. For this graphic, I merged my love for sci-fi and that type of movie, depicting how it may look in the future if we continue to do harm. It represents hope by showing what we might become.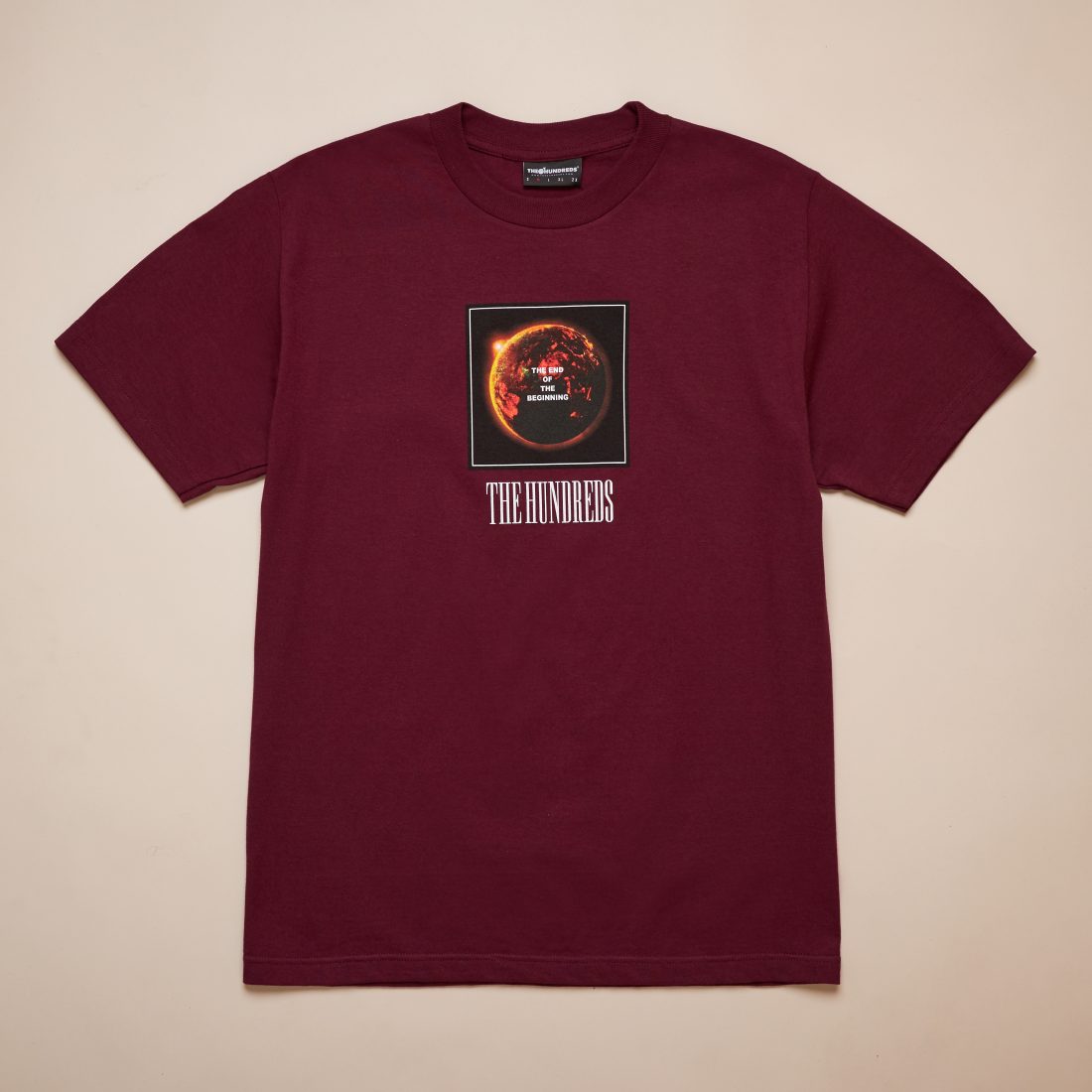 Thoughts on Fall Collection
I think there is definitely a lot of variety,  there are graphics for every type of The Hundreds fan. Whether it be dark imagery or classic logo flips, there is something that every fan can connect with.
---
David Rivera, Headwear & Accessories
Favorite Piece from D1: Runner Dad Hat
I wanted to revive an old The Hundreds label that used to be sewn onto pieces very small. I wanted to redo it as a bigger, military-style hat.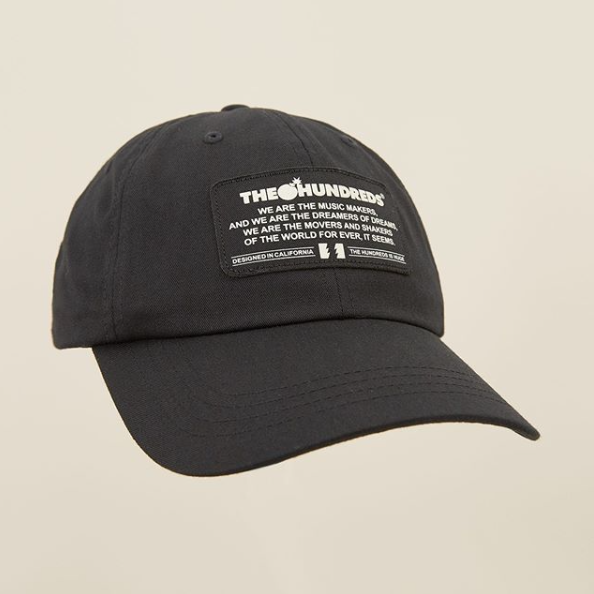 Bones Snapback
Jay and I were stuck trying to figure out what the anatomy of Adam Bomb would look like. This is what we came up with.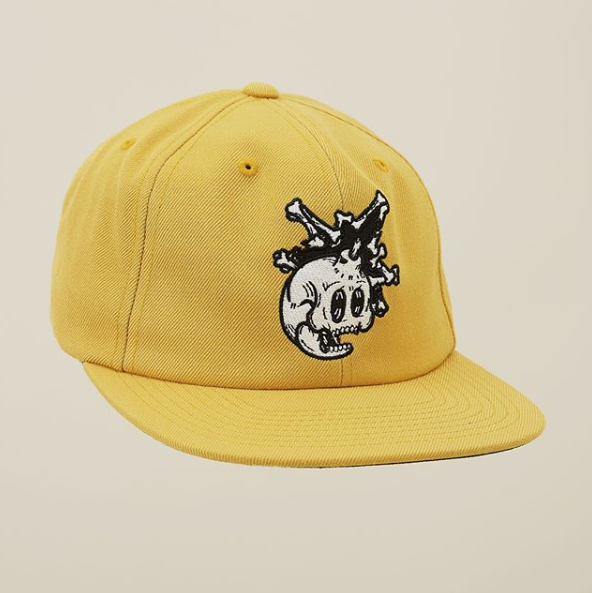 Last Laugh Patch
It gives it a DIY vibe. It's a large patch. It was elemental that if you buy the Fall D2 jackets, you could get these patches to customize. That's why we decided to make a whole patch pack.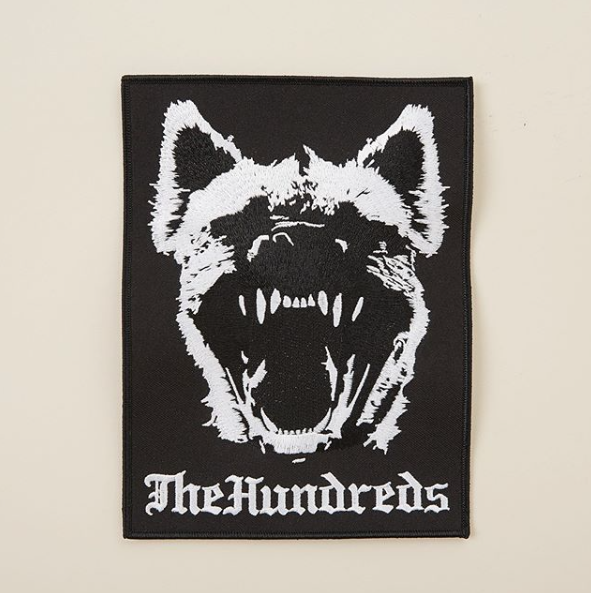 Favorite Piece from D2: Major Beanie
I like the sweater that Erica made and I wanted to wear it on my head. It reminded me of an early-2000s fitted beanie.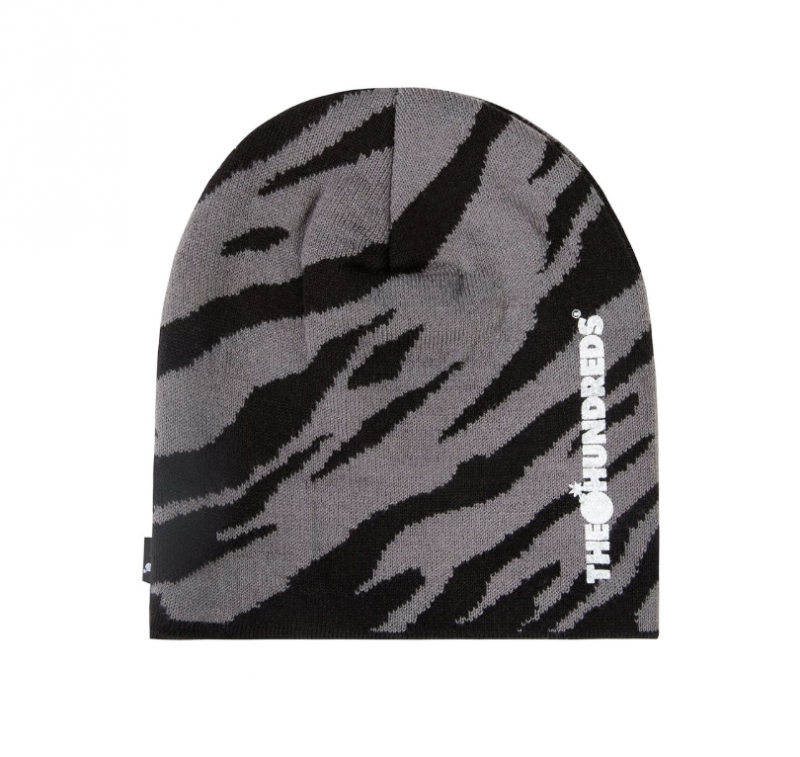 Thoughts on Fall Collection
I like the color choices we made and the updated graphics that we created. The way we treat our garments has been updated. I like how we fine-tuned everything. Looking at the whole collection, we knew how long production was going to take, but it would be worth it.
---
Bobby Hundreds, Co-Founder, Bestselling Author & Former Break Dancer
Favorite Piece from D1: Warren Coach's Jacket
The Warren represents classic Los Angeles workwear. It's something that you would pick up at Greenspan's, but modernized for 2019.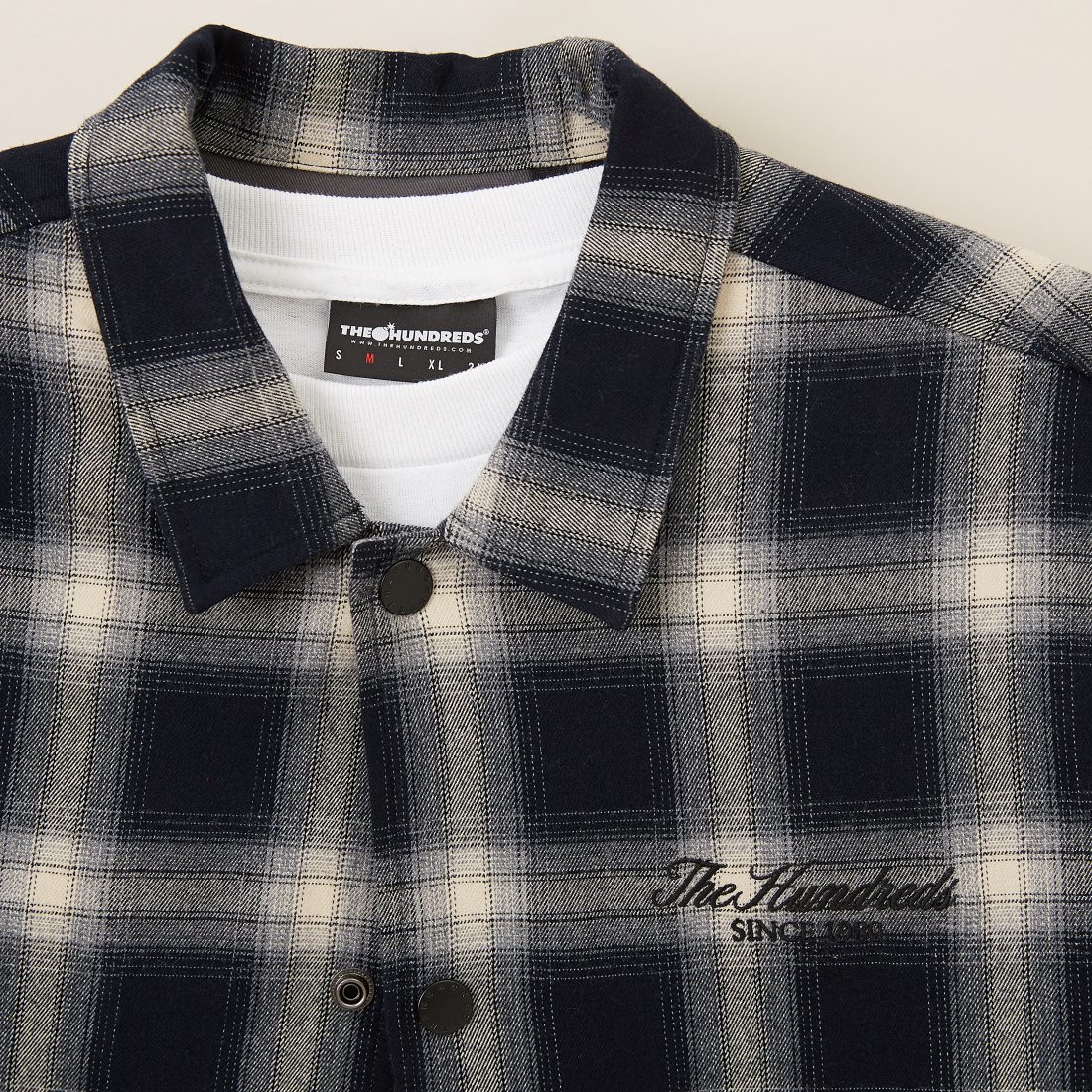 Favorite Piece from D2: Weston Jacket
I love technical outerwear but they're often in subdued and darker colors. We let The Hundreds personality show through a pop of colors on this one.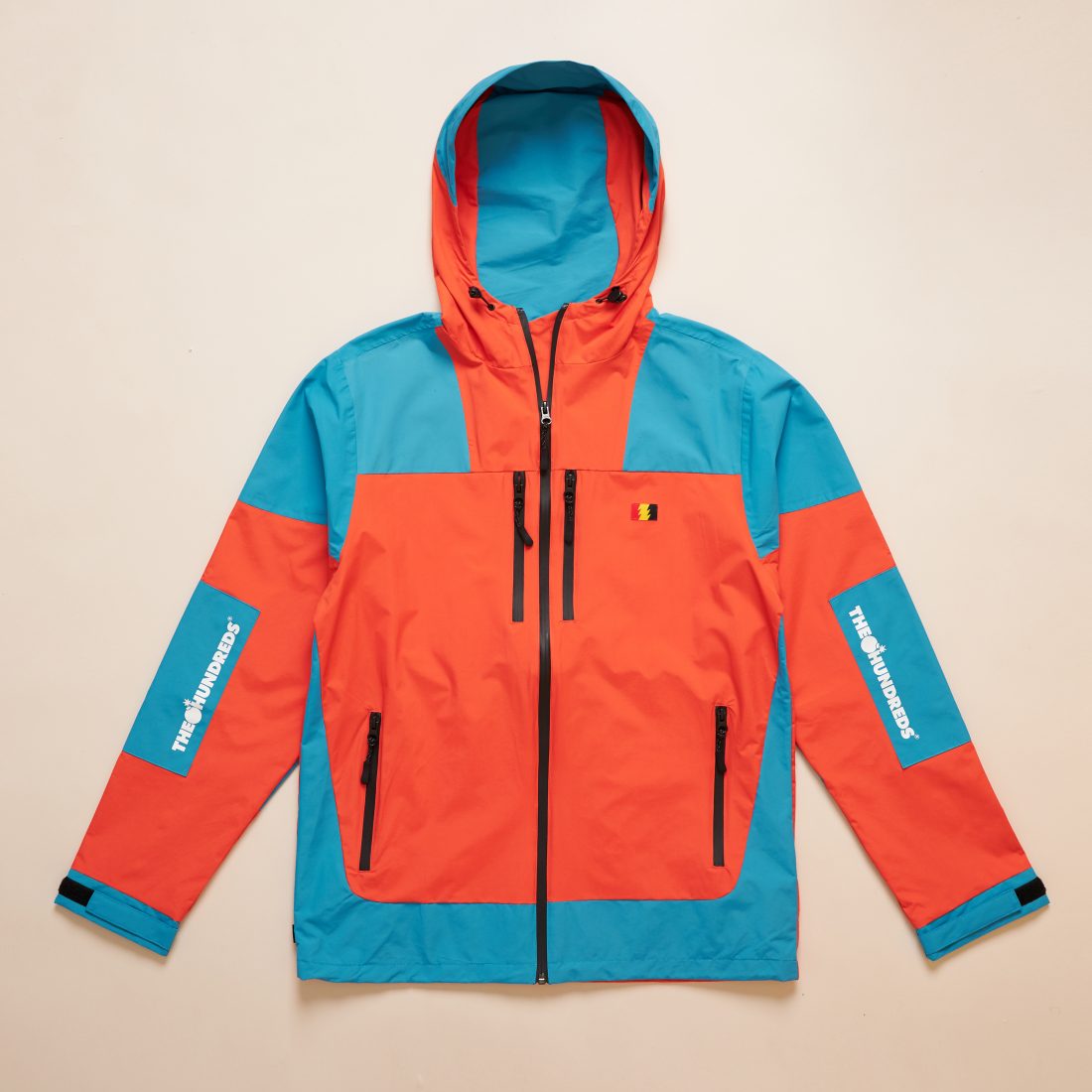 Thoughts on Fall Collection
It's the best one. Everyone agrees. It's not just me saying that, either. I've been getting phone calls and texts from friends and family who have been with us from the beginning. They say it's the best collection that they've ever seen from us. This is us at our best. It feels cool being 16 years in and we're just getting better and better. It's a testament to our designers and how great they are. It's the best of everything converging. It's the best design team, lookbook, model. This is us with our strongest foot forward.
***