As the old saying goes: "Two heads are better than one," and the proverb holds true throughout hip-hop history. From OutKast to Mobb Deep, it's been proven time and time again, when an artist finds his or her creative counterpart, the outcome is astounding. Blimes and Gab (better known as B.A.G.) have arrived in full force to claim their own spot in the history books and are currently finishing the Auntie Up Tour, their first together.
While Gifted Gab can rarely be found without a blunt in hand and a relaxed disposition, Blimes brings a refreshing burst of energy everywhere she goes. Blimes' style has been compared to Missy Elliot by fans because of her versatility, stage presence and her many layers of vocal range. Gab likens herself to TLC in single-person form, due to her tendency to switch back and forth between spitting subtly to, for lack of a better phrase, going hard as a motherfucker.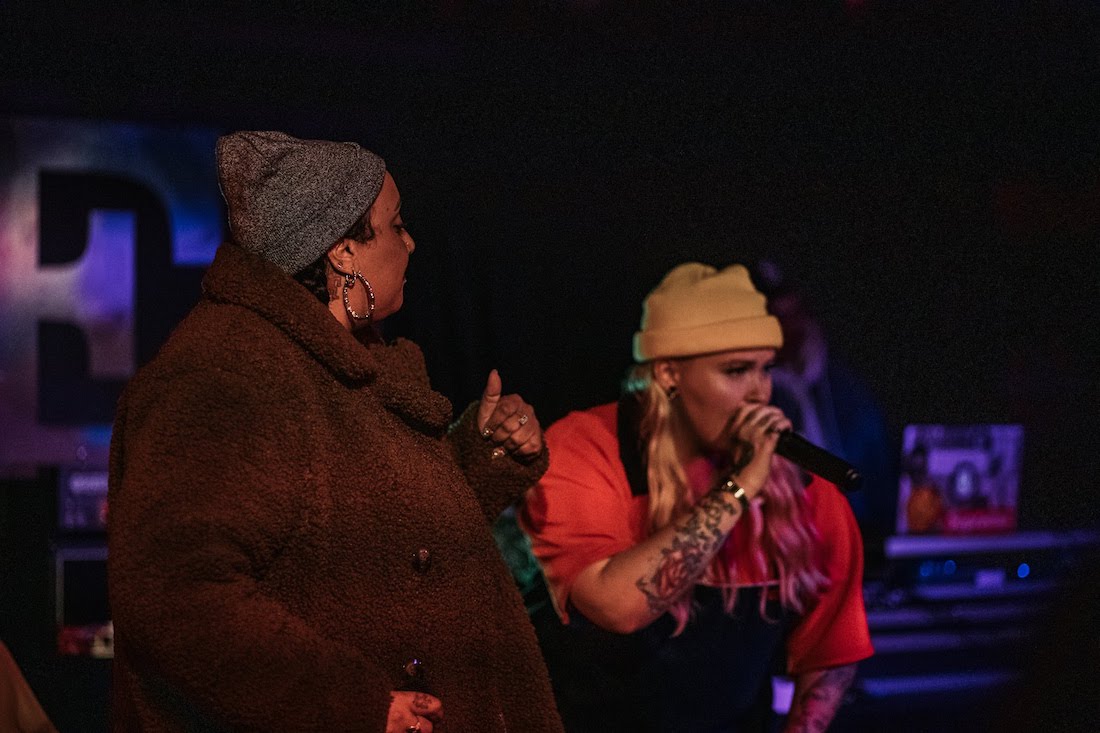 Together, they are B.A.G., dedicated to making people feel good. In honor of their collaboration and tour, I sat down with the artists before their show at Baby's All Right in Brooklyn, New York to learn more about their creative process and next steps.
TAYLOR ENGLE: You first collaborated together on "Come Correct," which was released on a Friday night and went viral by Monday morning. What was that initial collaboration like?
BLIMES: It was our second time meeting. We had connected on Facebook through music and decided we wanted to combine our efforts. I think the song took about two hours to complete. We were taking turns writing, trading back and forth, and just played off each other's rhyme scheme. Then we filmed the video in Seattle, which took about four hours. The whole thing was just effortless and organic, and by Monday morning we had three million views on Facebook and people claiming we were the girls saving hip-hop.
GAB: Writing in the studio isn't something I usually do, honestly, because it's hella money, so when I show up in the studio I better be prepared. But the experience with Blimes helped me think and write faster. It was really dope to build on those skills and work harder than I thought I could…I still prefer writing at home though. [Laughs]
What is the chemistry like when you work together?
B: I see Gab get in her writing zone and it makes me want to focus. Even while we've been on tour, she's in the back of the van with her headphones in, writing in her notebook, and meanwhile I'm thinking about the show that night, listening to everyone talk, looking out the window…I'm hyper-fucking-active, so I have to really prep when I'm going to work.
G: Every collaboration with Blimes is a learning experience. This tour – being in a van with eight people – didn't sound great at first, but it's been better than I could imagine. It's also been hella practice in communication, just hella fun.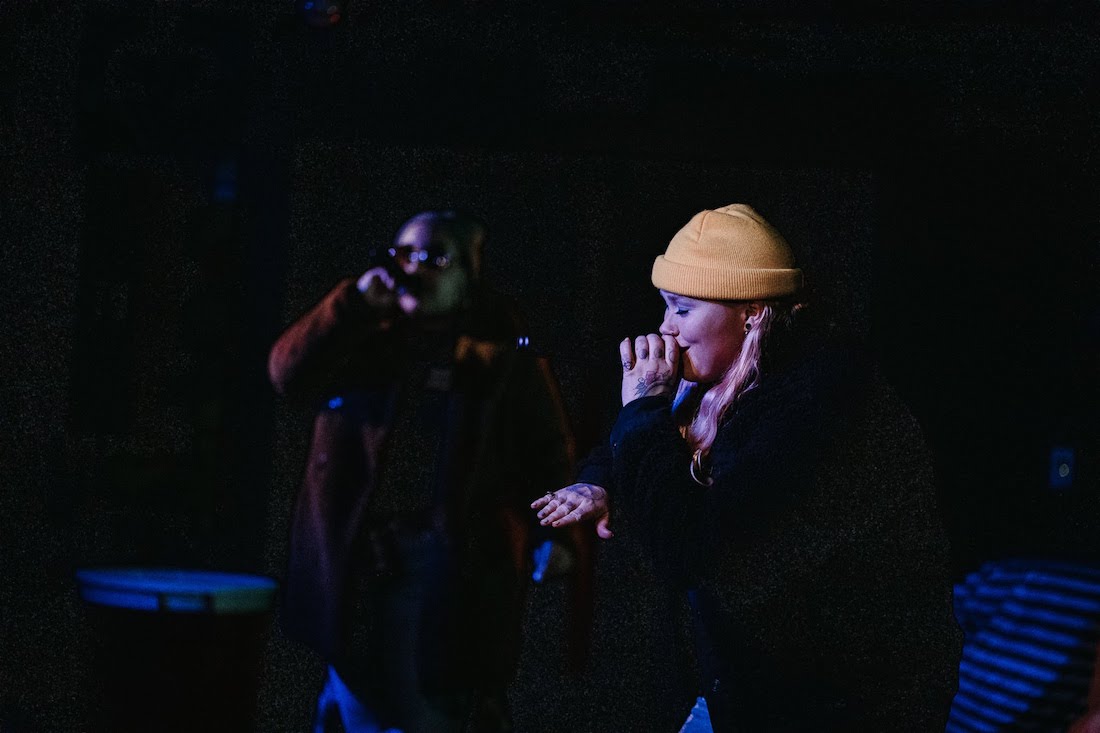 How would you describe your sound as a duo?
B: We have it all. We have the baby makers, the hit-you-in-your-face sound, high energy, playful…we have it all.
G: We are a cavalcade of sounds.
Oooh, I like that!
B: But our music is also rooted in our love for R&B, hip-hop, soul, funk, gospel. We both grew up around music and we just want to make people feel good.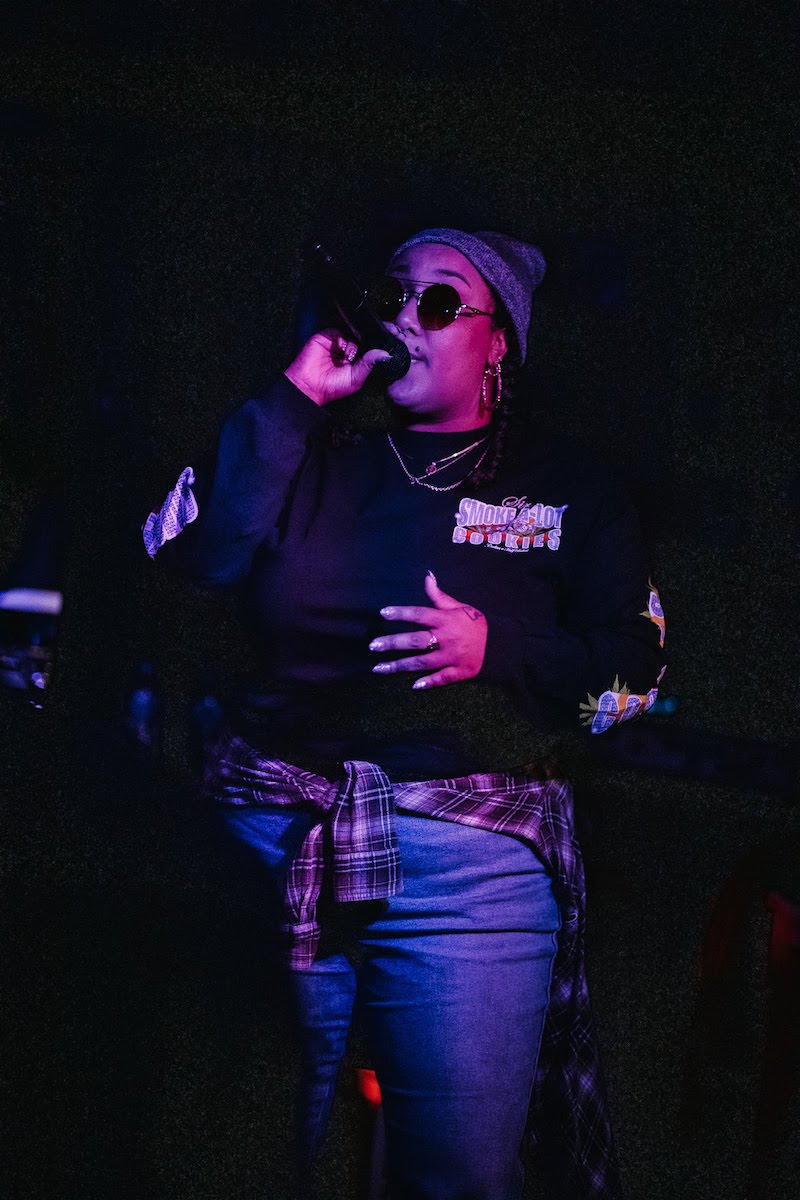 Where do you draw musical influence from?
G: For me, I'm from the West Coast, and I am very West Coast. But I'm well-versed in hip-hop and always have been. I grew up listening to music with my older brother, so it kind of gave me a head start on musical knowledge. I used to get in trouble as a kid for singing along to rap lyrics, because they usually had bad words.
B: I hella relate; I've always paid close attention to the lyrics. I will say that I was heavily influenced by the Bay Area when I was getting my start. I was really drawn to that witty, zany Bay Area vibe, and then from there I sort of made it my own.
What was the defining moment that made you realize you really wanted to pursue this as a career?
B: It's never been a question for me. My dad was heavily involved in the music scene, and I started helping out at his shows as a kid selling merch, and later driving the tour bus. I've just known this was what I wanted to do since I was a kid.
G: I don't know if I had an epiphany, either; I always sort of just knew what I wanted to do. I've always been creative, so it was always a matter of "What's Gab going to land on?" I was always doing shit. The first time I recorded a song was in this shanty ass home and I remember when I came out the booth, everyone was like, "What the fuck." I always believed in myself, but that moment showed me other people saw it, too.
B: It's about more than just music. Growing up watching other people perform, it always made me want to do the same thing. I want to make people feel good, from the moment they walk in the door to the very last song.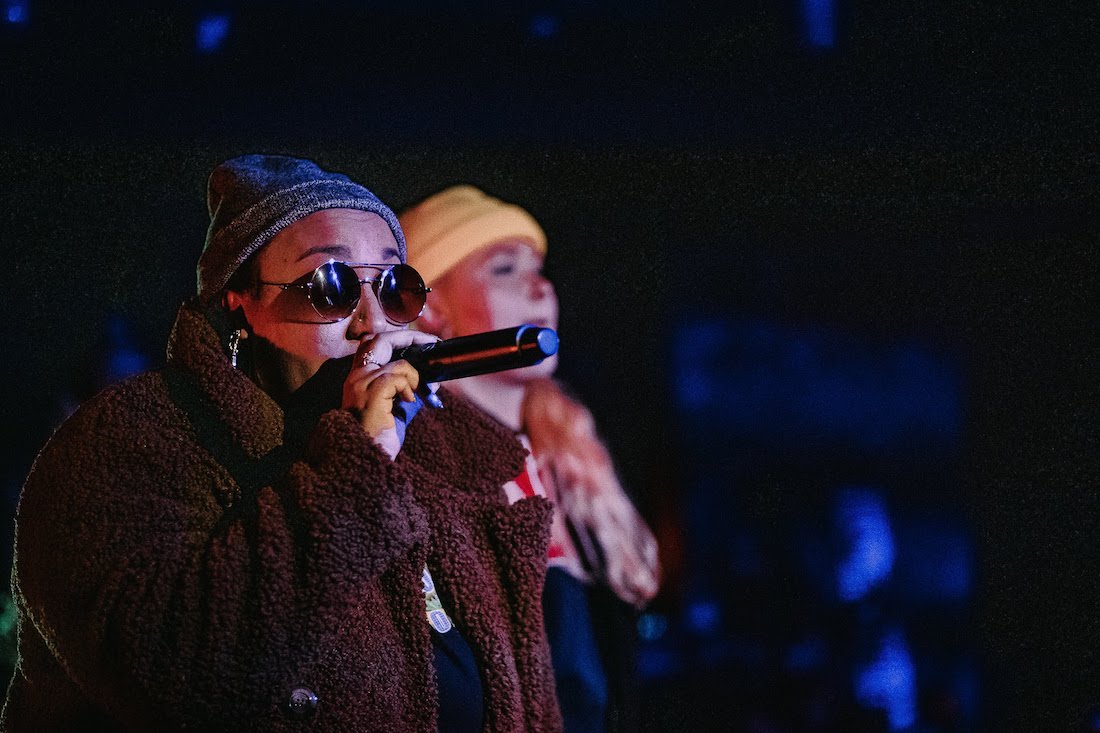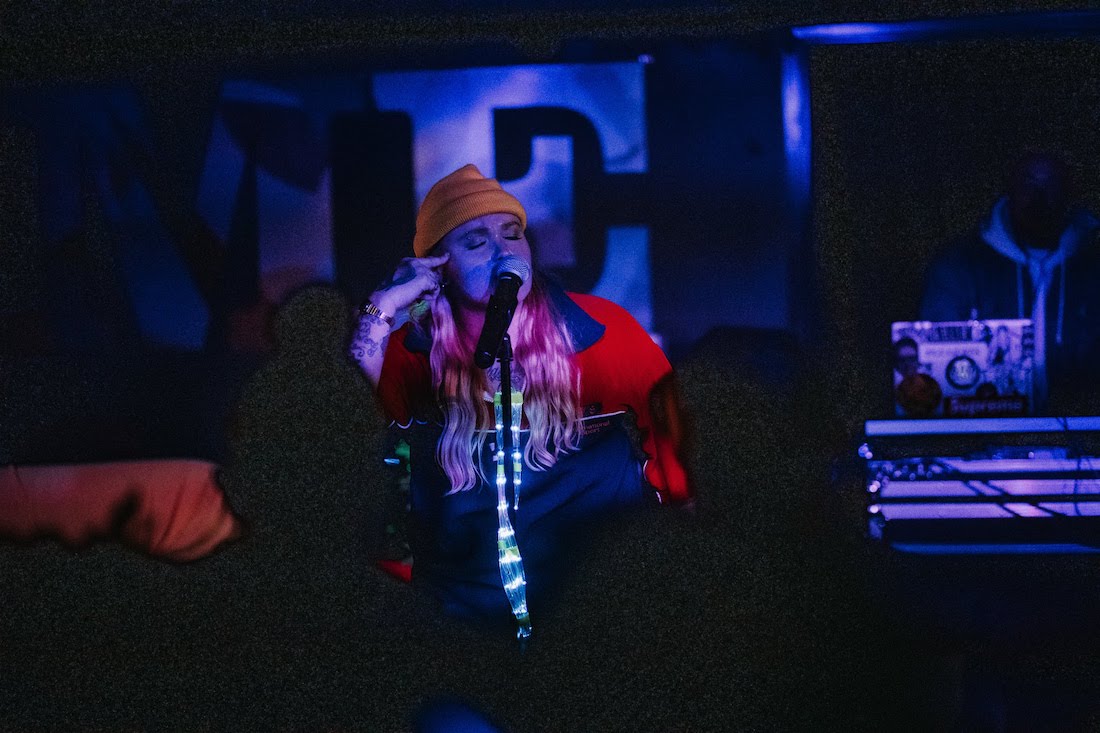 Photos courtesy of Hungry Dog Media
***