In 2013, I stumbled upon the work of an artist named BlueTheGreat on Instagram via the brilliant @thebugs87's page. I was instantly transfixed by Blue's striking art, which from first glance consisted of stylistically "mummified" paintings and assorted drawings.
A year later, I visited the apartment of the brilliant human and marketing genius named Modi Oyewole in my hometown of Portland, Oregon, and felt pleasantly overwhelmed by the magnitude of Blue's work—his signature mummy wrap in greyscale spanned two massive walls within Modi's space. It was huge and bold and beautiful to see his work in person, offline. (Funny thing is, as I was walking out from Blue's studio after conducting the interview you're about to read once you make it through this long-ass intro, I ran into Modi. Life, man.)
Fast forward a few years and Blue is still at it—his tenacity and creativity has allowed him to turn his art into his full-time job. Blue now has a self-produced gallery show under his belt, collaborations with a handful of brands including TWO collaborations with The Hundreds, collectors commissioning his work, professional athletes wearing Blue-customized shoes during their games, Kendrick Lamar at the BET Awards performing on top of a cop car artfully defaced by Blue, multiple massive murals, and a fire within him to keep going.
Now, Blue is creating more than just paintings and drawings; he is a photographer, a sculptor, a producer—a craftsman creating from his heart. I met with Blue in his studio in downtown Los Angeles to talk about his evolution as an artist, becoming a businessman, and where he's headed next.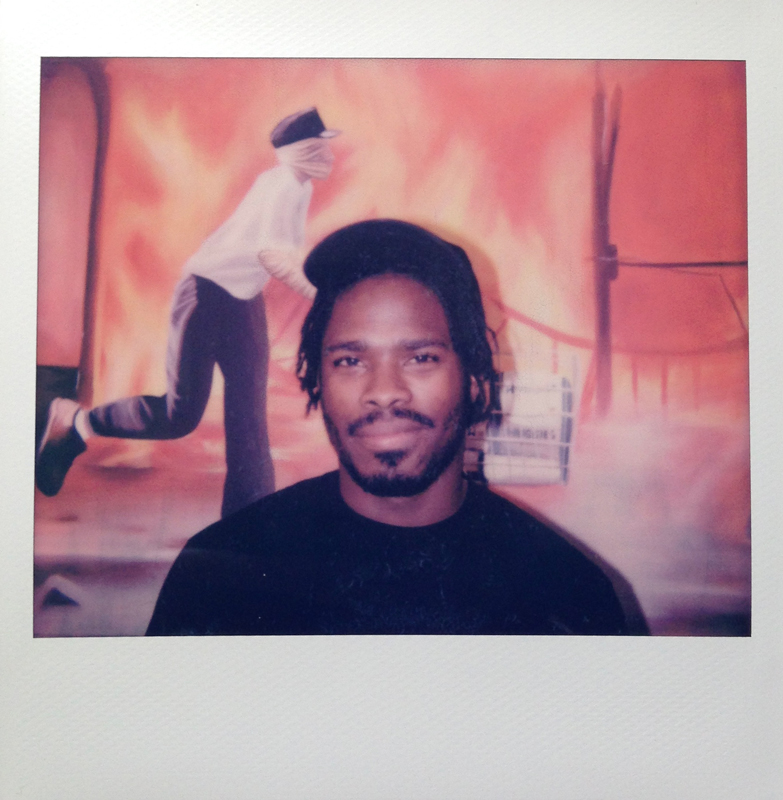 On discovering art at an early age:
I was born in Inglewood, California, and I moved to Vegas when I was one. I have two brothers and a sister—I'm the middle brother. My parents got divorced real early and we moved to Texas when I was in the third grade. I was always making art. I used to draw when I was a kid. I remember making a sculpture in the third grade and that shit won some shit and that was pretty fresh—it was this weird cheetah-bear hybrid thing.
Growing up, I was always kinda encouraged to make art and I think the stuff I was making was always better than average. You could tell I had some sort of skill at it. I don't think art was something that was forced on me. Both of my parents were pretty encouraging of me doing art. I used to get them works on the 'frigerator. That was pretty tight. At a certain point, it was kinda known that I was the little art kid or I could draw. I used to really draw a ton in class.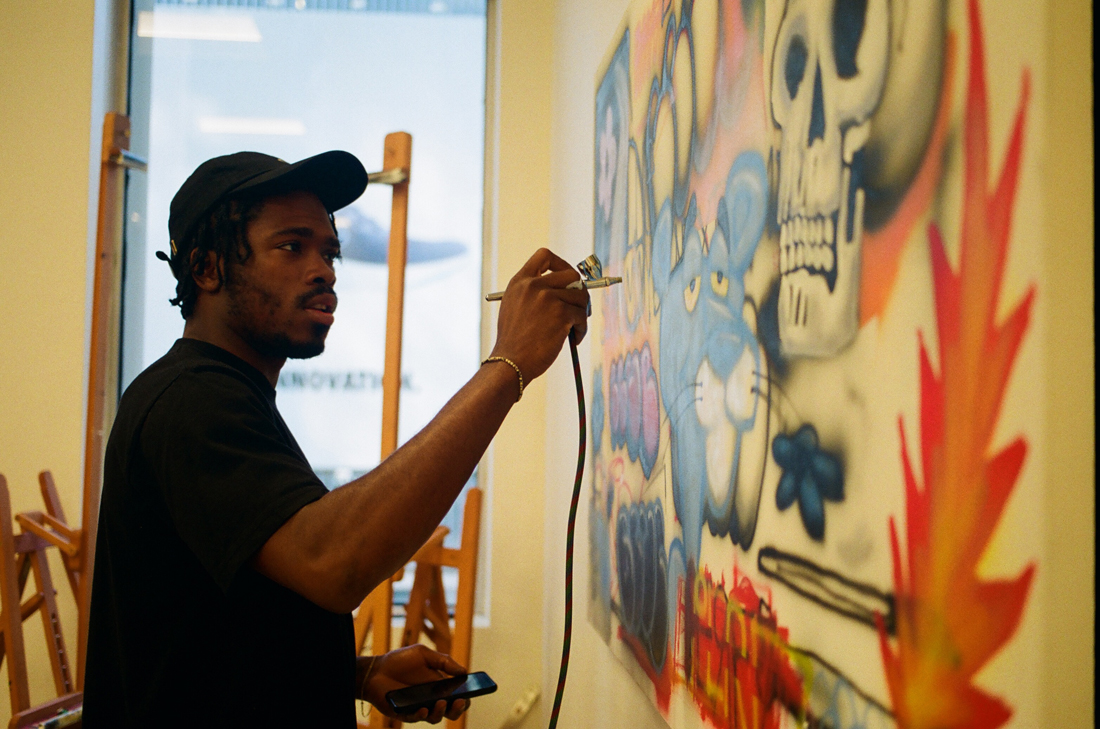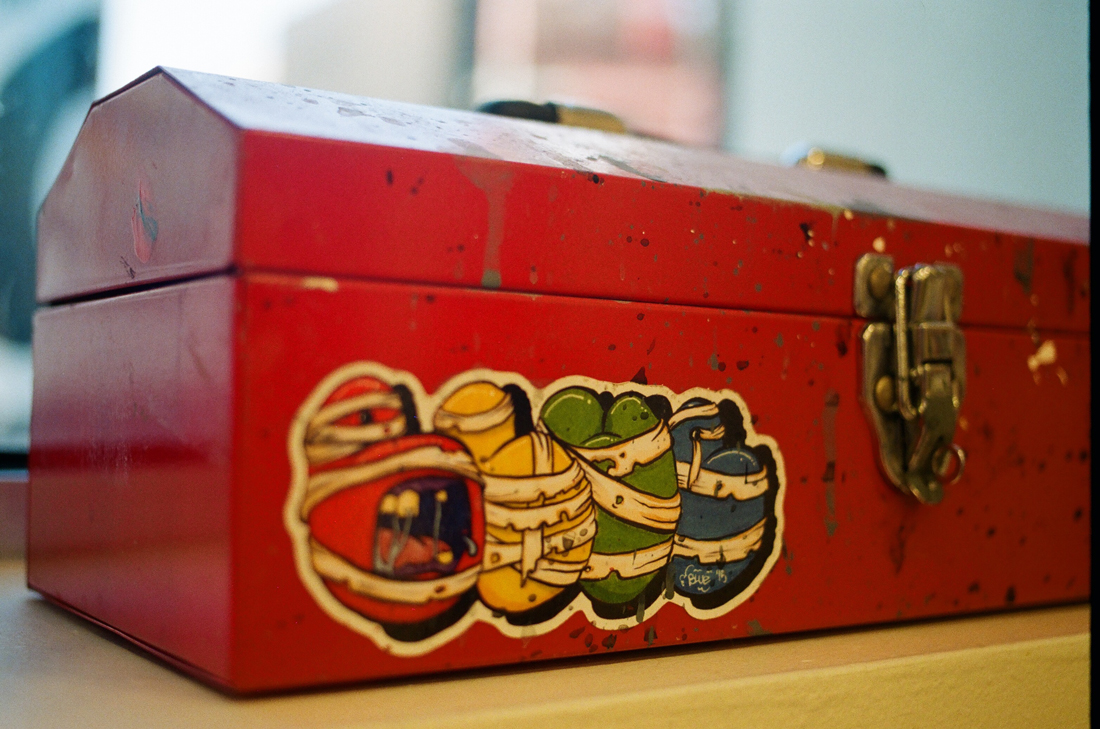 How painting led to his first business venture in high school:
I started painting shoes when I was in high school and that was my first business. I used to make custom Air Forces for people. Sometimes with cheesy stuff on it, like Cookie Monster or whatever people asked for. Like, "Give me Doug on some Air Forces." I'd be like, "Cool, I can make that." I got really good at it and I learned the correct way to do it, so all of the stuff I made looked better than other people who were painting shoes. I started getting multiple orders a week.
It was first time I had a business and I was just running it. I started really messing with paint when I was doing the shoes. That's when I learned how to work with layers and mediums and putting in stuff that makes paint dull.
On college classes and football:
I went to Texas [University] and got a scholarship for football. My dad played at UNLV and played for the Seahawks, so I grew up playing football and sports and shit. But then still drawing. I was going to be an art major, but I really didn't have a lot of time to make art when I was playing football. At first, I wanted to be a fashion design major but I learned you had to make dresses and I was like, "Yeah, I don't want to make dresses." Then I switched to Communication Design. I was going to do graphic design, but I ended up dropping out before I really got to the classes. I dropped out my third year in college.
How he grew as an artist after dropping out of school:
After college, I started a clothing line called Unkommon Kolor. It was my first brand I was just trying to figure it out how to design after being tired of painting on T-shirts. Then I was doing painting on T-shirts so I kinda painted a little more. But when I moved to California is when I really started painting. I moved to California five years ago, 2013, this is my fifth year here. Painting is still kinda new to me, but I committed when I came here, so I started learning how to do even crazier stuff. Even with the murals and the big stuff, I just kind of approached it and started doing it. I wasn't painting small, I wasn't really afraid to try to paint bigger. Then I started getting mural stuff and then just kept it pushing.
Why he made the decision to move to LA:
I moved to L.A. because in Texas, it was a small pond and I feel like no one really cared about art. I mean, it just wasn't as important as other things. I didn't know anybody who owned paintings, or cared. I knew one guy, my homie Jeremy, he was like the tightest painter I knew. Even then, he just wasn't selling hella paintings. I feel like in L.A., people have the space for it and everyone cares about it. I moved out here to sell paintings.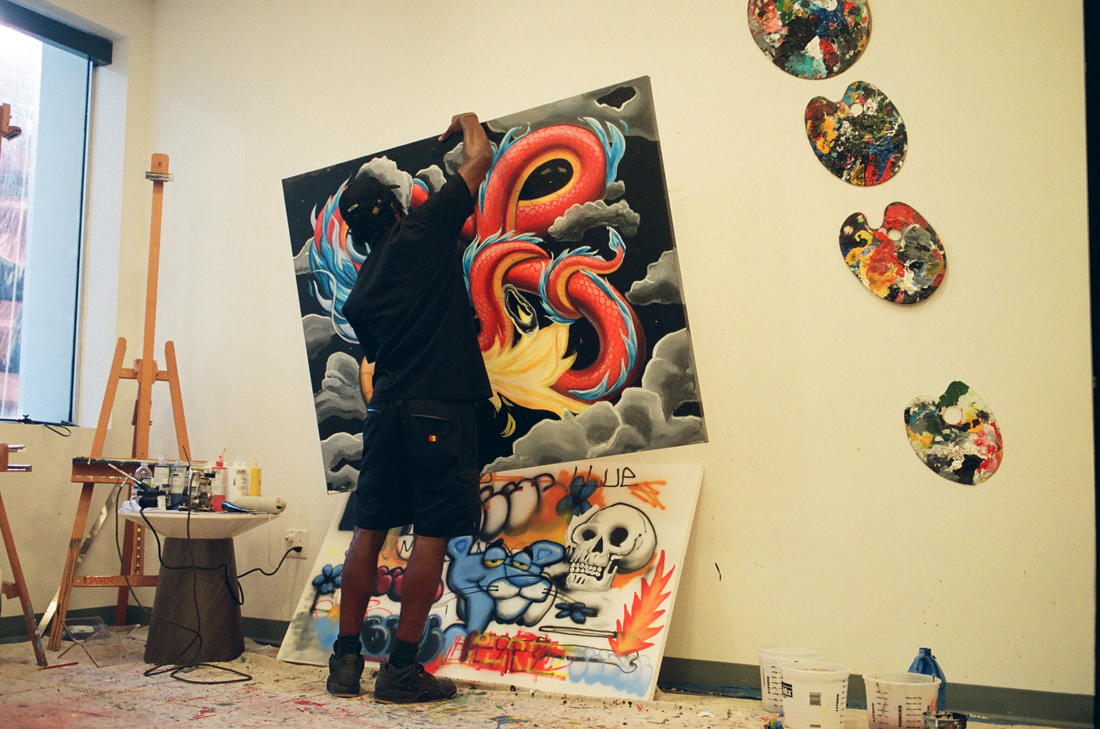 At one point I was interviewing for all of these art director jobs because I wanted to be a creative director. I still want to be a creative director. I ended up doing art instead of advertising. That shit worked. I did this internship, it's called the Marcus Graham project, and it's about trying to diversify the advertising field. It was summer thing, and I learned all this shit that I was doing was right, but there were tighter ways to do it and smarter ways to do it. So, I took all the stuff I learned and just put it towards art, social media, and everything. I see how big companies do it and I try to do it better than them with no budget.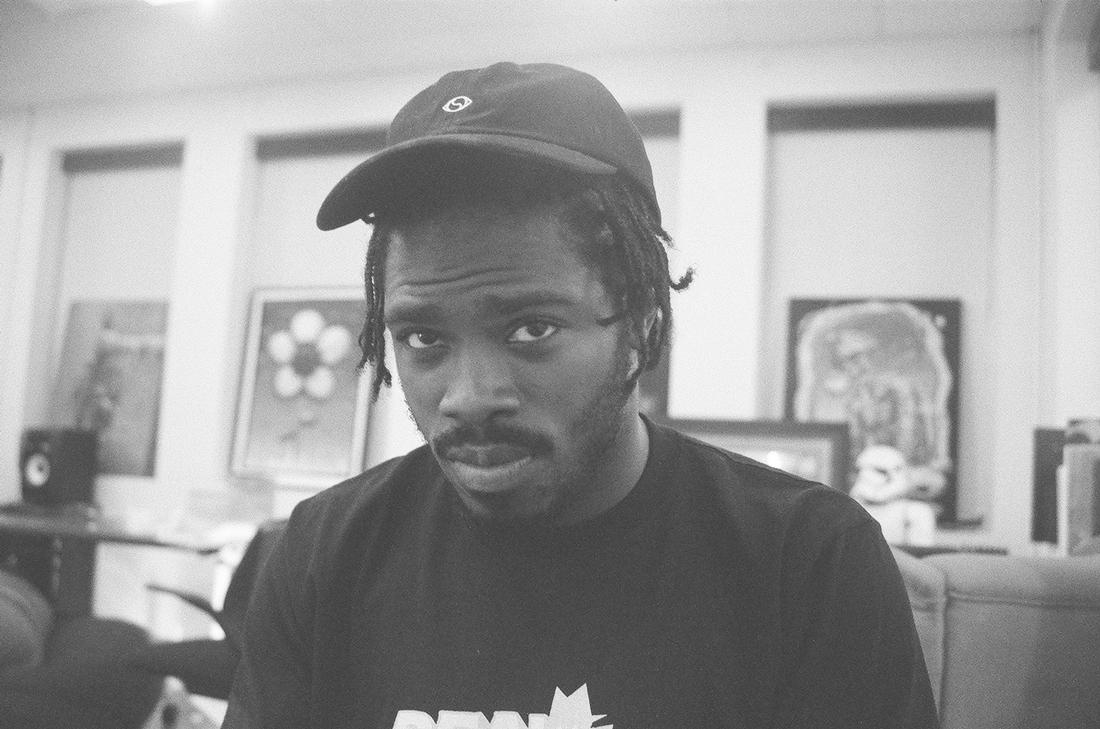 On how it felt when his passion became his livelihood:
I'm running my own art business and It's new to me. Last year I had to get responsible about this shit because what do you do when it becomes more than just a hobby and it's actually like your whole thing? And the better you do at it, the more you're doing, the crazier you get to live. I'm still kind of new to it… But already, the benefits are insane.
With the prints, I don't have to wait on anybody. I can make as many or as little as I want without any negative so I never have to take a gamble, it's just a very sure thing. There's never a loss. I bought the printer. I've been just trying to move smarter, like, can I do this for my friends? Can they help? Now I have to build a team because I can't do it all anymore. I try to do as much as I can and cut out the middleman if it's possible.
I never thought it was possible to be an artist for a living… like, a painter. I realized it was possible when I sold my first painting… it was this mummy Mickey Mouse, that was like… considering how early it was for me in painting, it was very round, it had like a lot of depth, and it was very pop art, it was fun. It was 30" by 30", I was trying to get $300, and it ended up going for like $750.  These two people were bidding on it. And I was like, 'oh shit, this is tight, this is the first thing I ever sold and it's fire.' Even the first time you sell a painting for $1000, you're like, damn, $1000, that's sick, I made this shit with my hands! Then the rest of being a full time artist is like, politics and shit… the game of paintings.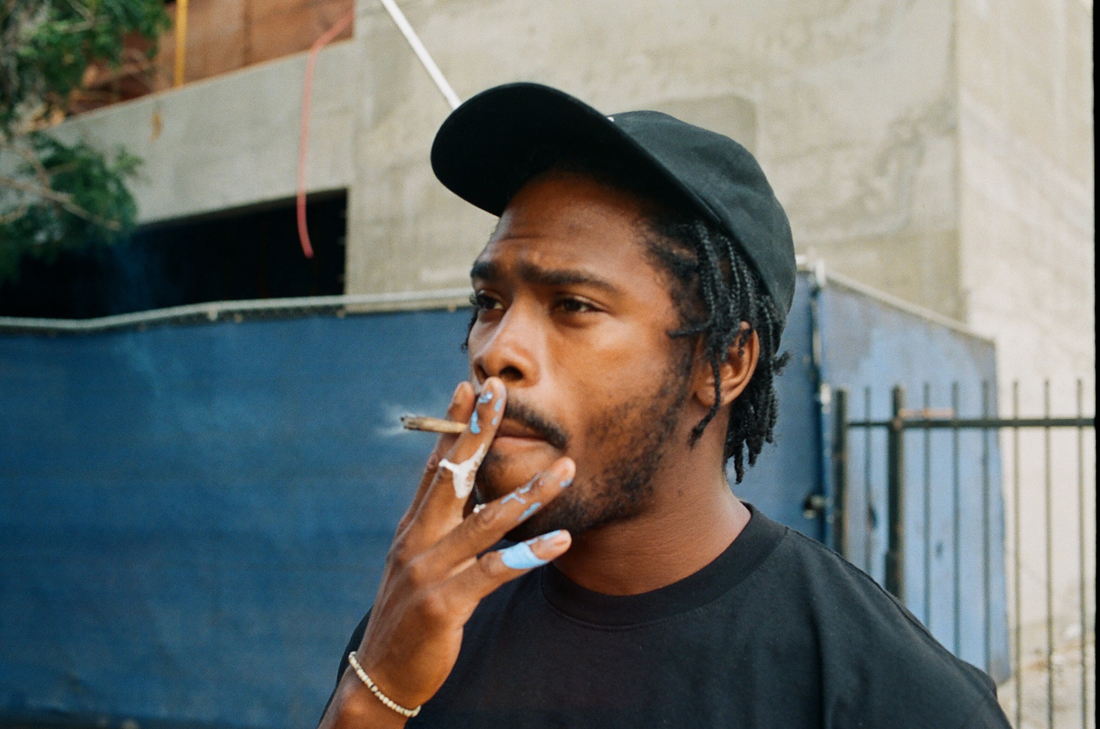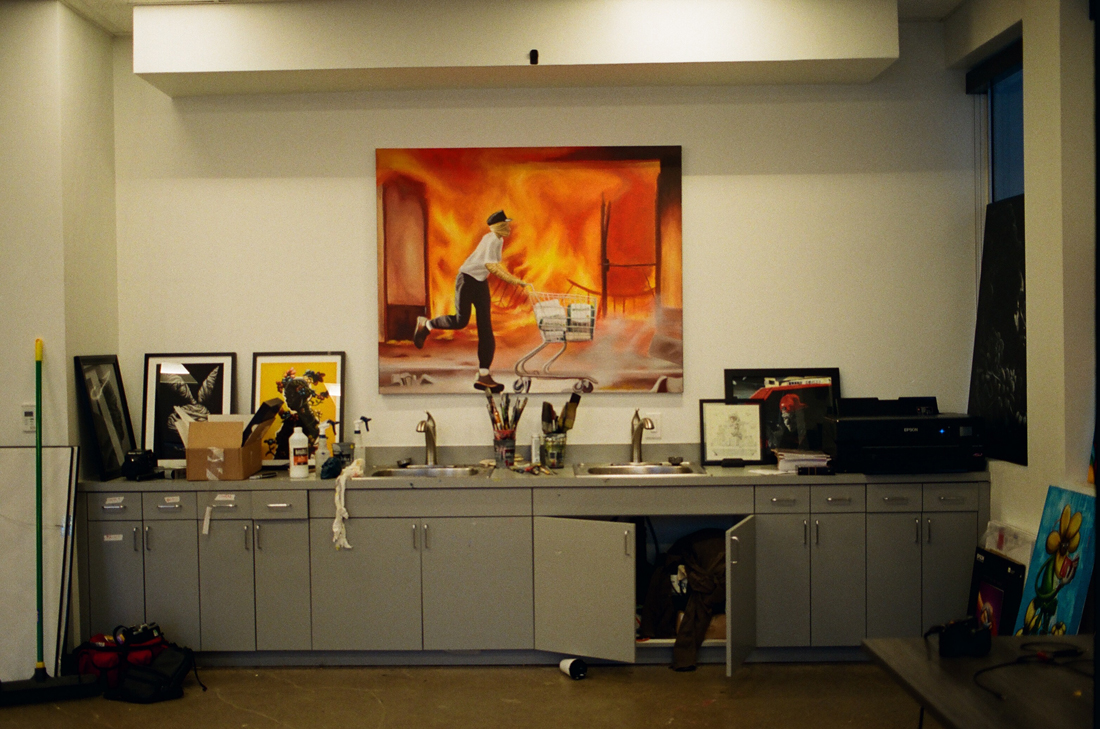 On sharing your perspective with art:
I think my mission is just to be as tight as I can be and try to do something new. But really just to make something. It's really just showing your ideas and letting people inside, a different perspective. I like painting cool stuff. Just like with making music, I think you should make songs that are just bangers, just tight songs. But you should also make songs that are about shit.
Not that you should, but you know, I think it's kind of important to speak out a little bit—it's real life. The American thing, you know, it's just a wild story. I don't feel a responsibility to create that commentary, I just feel like it's what I see.
I don't feel like anyone should feel like they have to do anything for any other reason than why they want to do it. I didn't get into art to be a politician. It's really about expressing the ideas that you want to express.
On the importance of exploring different creative outlets:
[Blue begins to play with some clay on the table, unrolls some foil, balls it up, shapes it, and starts to idly work on creating a sculpture during our conversation]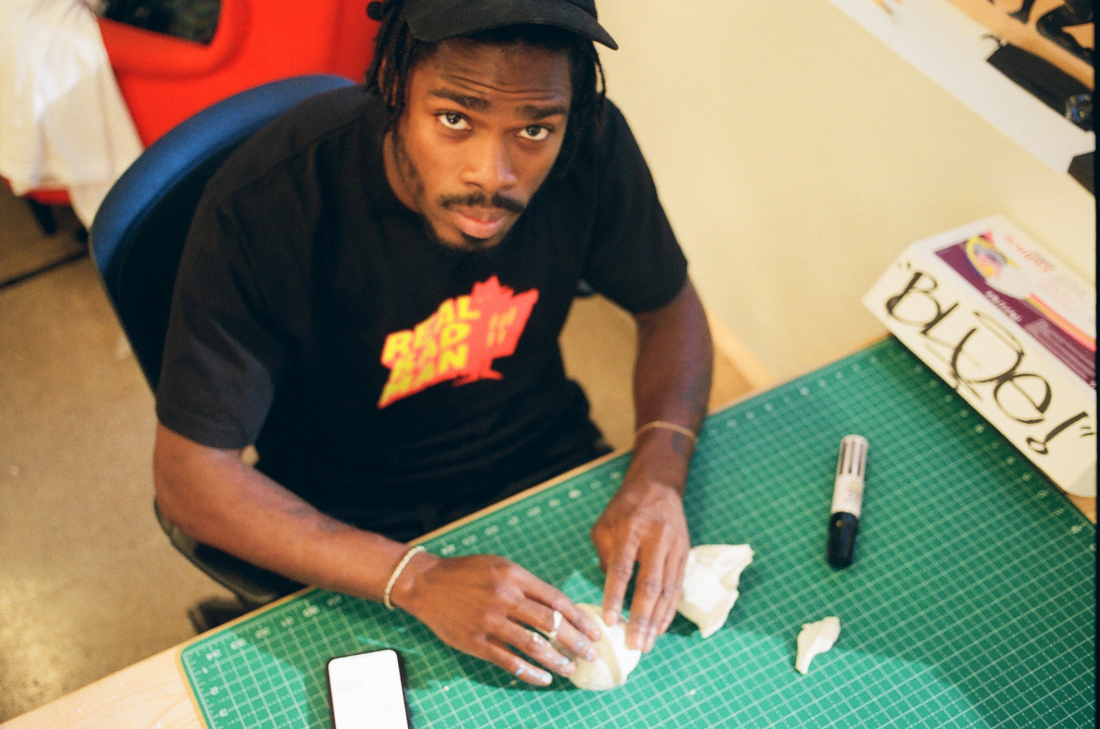 I think I cracked the matrix. I think that after a certain point of making art, maybe this is just how my brain works, but the different types of art all kinda run on parallels where they're kinda same thing. A lot of creating things... it's kind of like some Kanye shit, but you can't limit yourself. I feel like drawing helps you paint clearly. Painting and drawing, knowing how to form shapes, I feel like that helps me sculpt. All things are kind of running parallels. I just started making beats, or trying to make beats, I can't imagine being bad at that for too long. I try to approach everything like art—it doesn't have to feel like somebody else's thing, it just needs to feel like my thing.
I've got too many apps open. I've been doing jiu jitsu for the last nine months, I just started making beats a little. I'm sculpting, I just got an airbrush, I just started a toy collection… collecting more vinyl toys from artists, mostly, then pop culture shit, shit from movies, cartoons. Just some shit that make the crib look cool, and you know, the shit is just crazy tight to have.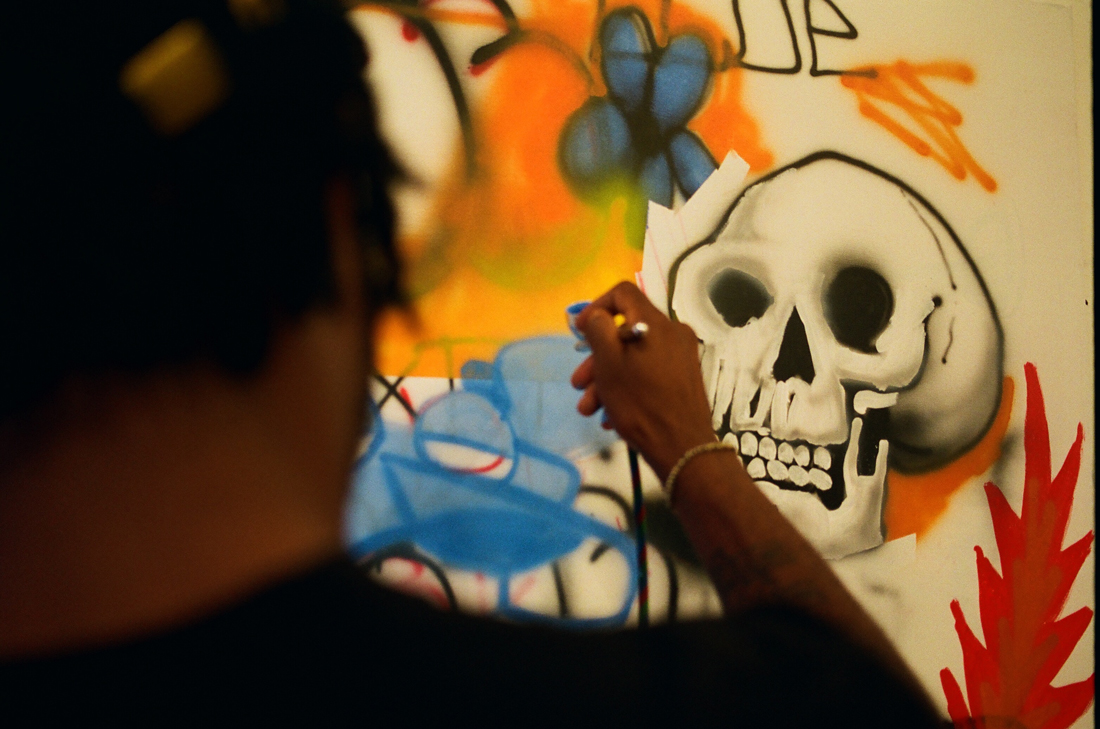 I think having different creative outlets helps them all thrive, for sure. I feel like you can take your breaks. I don't want to paint all the time. Especially like, when painting became a job, it's like, "Well shit, I don't want to paint, I just want to chill out or do something else."
That's why I do the photography shit, street photography. I'm like, "What if I'm better at these than painting? What if painting is just some other shit?" I didn't want to be a fine artist, a painter. But that's tight that I'm a painter. But I'm not locked into that. Drop a mixtape tomorrow, or make a movie or some shit, and then the movie's fire, it's just something to do. Might only make one movie and go back to painting.
As for what i'm working on and what's coming up, I've got some collabs coming out that I can't talk about. I've got a big mural coming up, maybe at the end of the year, pretty excited about that. What am I working on? I'm working on too much stuff. I've got a bunch of video spots coming up, a bunch of cool stuff, commissions…
On growing as an artist and what's next:
Right now, I want to start working on my next solo show. I just got the airbrush, I'm sculpting now, so I want to be able to approach the show with something new and make something that people haven't seen from me. I have all these tools and new skills, so it's like, now how do you put them together and make them cohesive?
My last show, So Many Scars, was two years ago. Time flies. I learned a ton from that. I ran the whole thing, it was crazy. I don't have a big brand or a gallery helping me with these shows. Coordinating the thing was a real process. Now, it's just harder. You make bigger paintings, your stuff goes up, how do you get people now who can afford paintings in your spot, as opposed to homies? It's tight to have people there, but you want to sell a ton of paintings. It's a realistic problem as an artist who's growing.
It's like, how do I grow everything?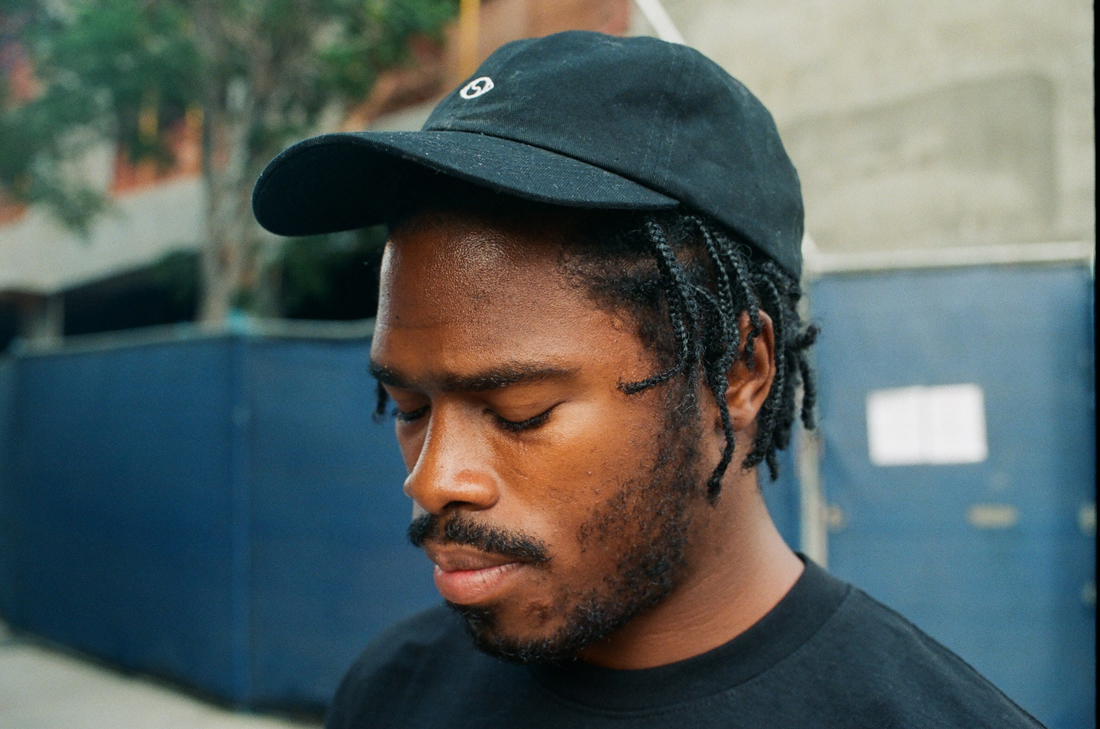 ***
bluethegreat.com. Follow @bluethegreat on Instagram and @bluethegreat on Twitter.
All photos by Emily Berkey.