Road trips are when I get to expand on ideas that would usually be pushed aside -– tucked away with hopes of remembering to revisit them during quieter times in distant places. I find myself lost in thought while road-tripping. Many times, the soundtrack to these travels is simply large gaps of silence while the brain spaces out. But when I do listen to music, it's usually a combination of songs I'm feeling at the time mixed with tracks suggested by old friends and new acquaintances whose paths I've crossed along my journeys.
Driving up to northern California from Los Angeles is a trek I find myself doing at least 3-4 times a year. And by habit or ritual, I often find myself stopping by and visiting some of the same people, who over the years have grown from friends into family. The Hundreds asked me to document this most recent trip by photographing moments and making a playlist of the songs I listened to along the way. This is my journey through my eyes and ears.
Stop One: Circle A Skate Shop in San Jose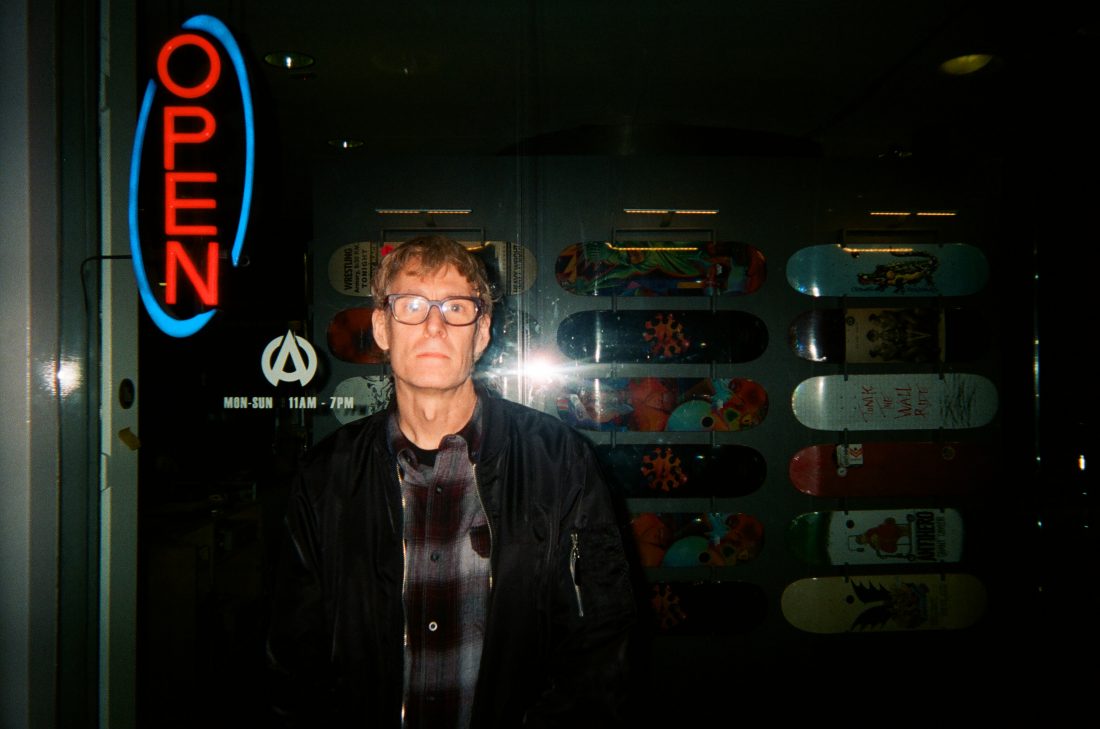 Cutting through Gilroy, onto the 101, into downtown San Jose, I arrive at Circle A to visit Bob. In 1997, I moved from LA to attend college at San Jose State. While living up there, I befriended Bob, who was, and still is, a skate shop owner who allowed me to sell my music (on tape cassette at the time) out of his storefront. He was one of the few shops that would buy music up front -– he had faith that the music would sell. Many years later, he also allowed us to shoot parts of an Afro Classic's music video in his store, "The Follow Through" featuring Anderson .Paak.
These days I make a habit when driving up to the bay to stop and check in, to sit on Bob's chairs and shoot the shit before I continue on to Oakland or 'Frisco.
Fun fact: Bob did the skateboard stunts for a little movie called Back To The Future and is an ex-pro freestyle skater.
Stop Two: Max's house in Albany, where his owners Eamon and Anna also live.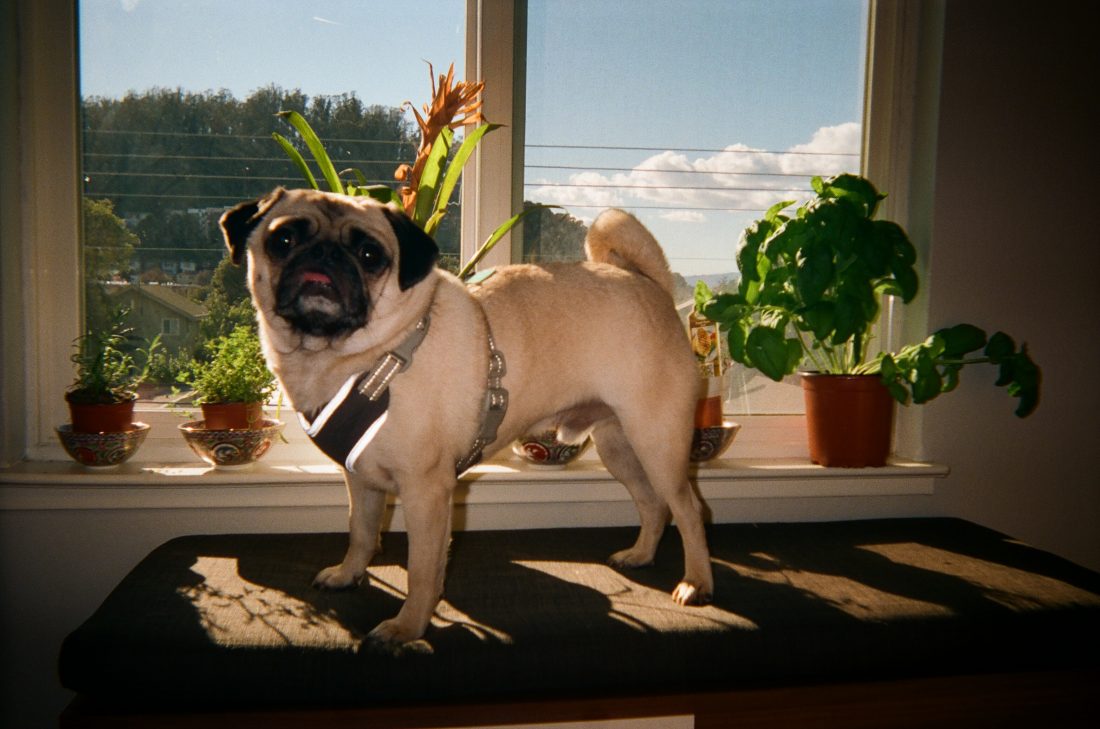 Max and I are tight because I feed him shrimp pot-stickers... but don't tell Eamon and Anna. Eamon Mulligan is someone who started off as an intern for Living Legends and eventually crossed over to being a dear friend, a family member, and has played a great part in Living Legends and myself releasing albums.
Stop Three: Auburn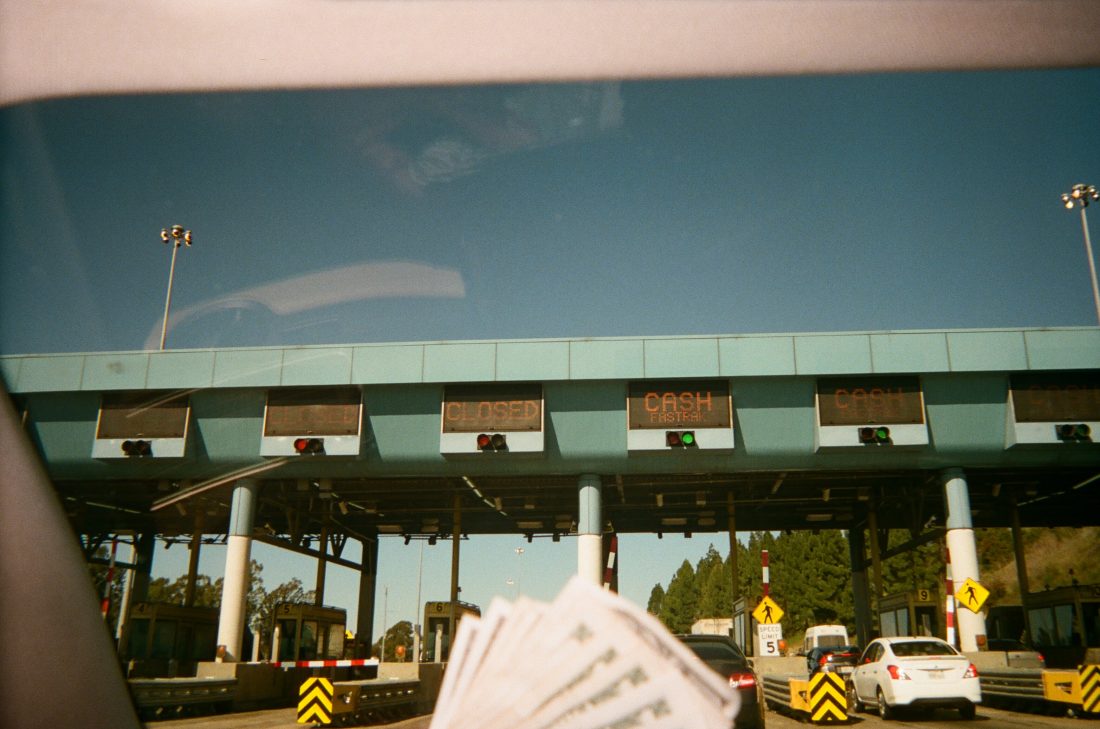 Twice a year, I teach a writing workshop to incarcerated youth where I bring instrumental tracks and the students write, recite or freestyle over beats. These classes are put on by The Auburn Hip Hop Congress and are designed to give the students an opportunity to empower and express themselves through writing and music -– reminding them they still have voices.
Stop Four: Del's House in Richmond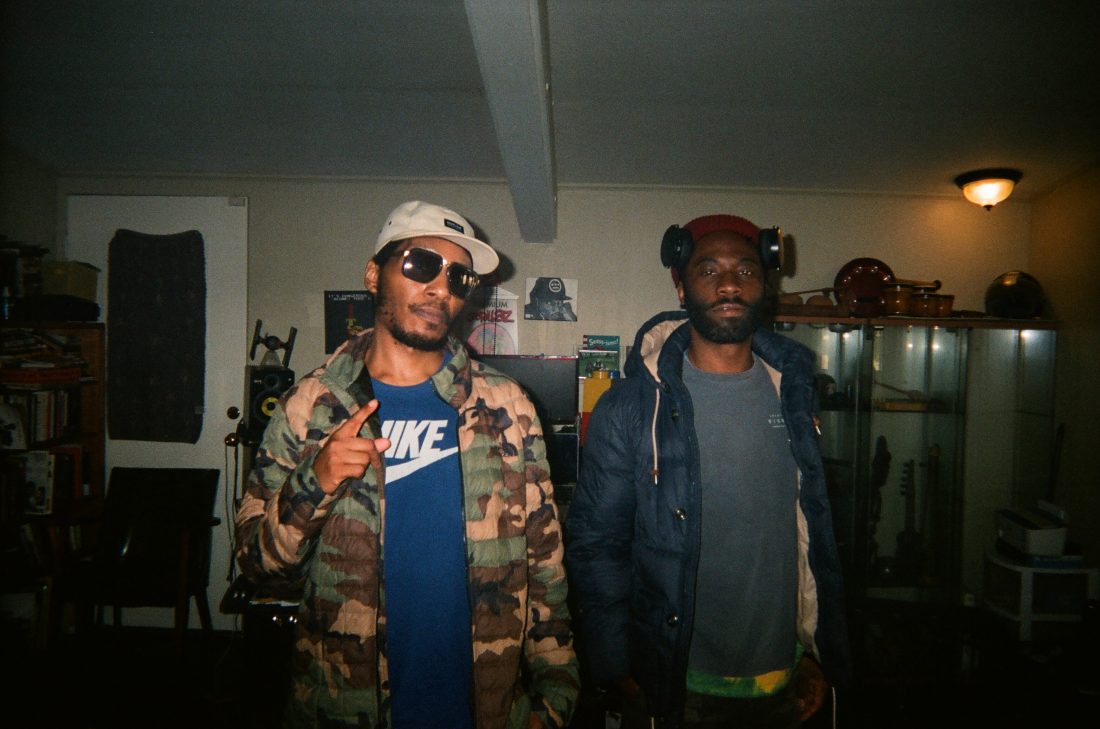 Throughout the years, Del the Funky Homosapien and my paths have crossed –- I've done shows and tours alongside Del and the Hiero Crew but it wasn't until recently that we really sat down and spoke one-on-one. Usually, our meetings are in public, so our conversations are cut short due to people asking for our attention — requesting that we sign things and take pictures.
I feel like we're both recluses, which has probably prevented us from meeting up sooner. But on this particular day, I got to speak to him within the comforts of his own home in the midst of his interview with The Hundreds. We shared opinions on the music production equipment we're currently using, he introduced me to some comedians, and I referred him to some music that I've been listening to. We hung out for a few hours before I headed back down to Oakland to grab drinks with and tour the studio of a visual artist named Joonbug before we caught the Wax Trippin' showcase.
Stop Five: Wax Trippin in Berkeley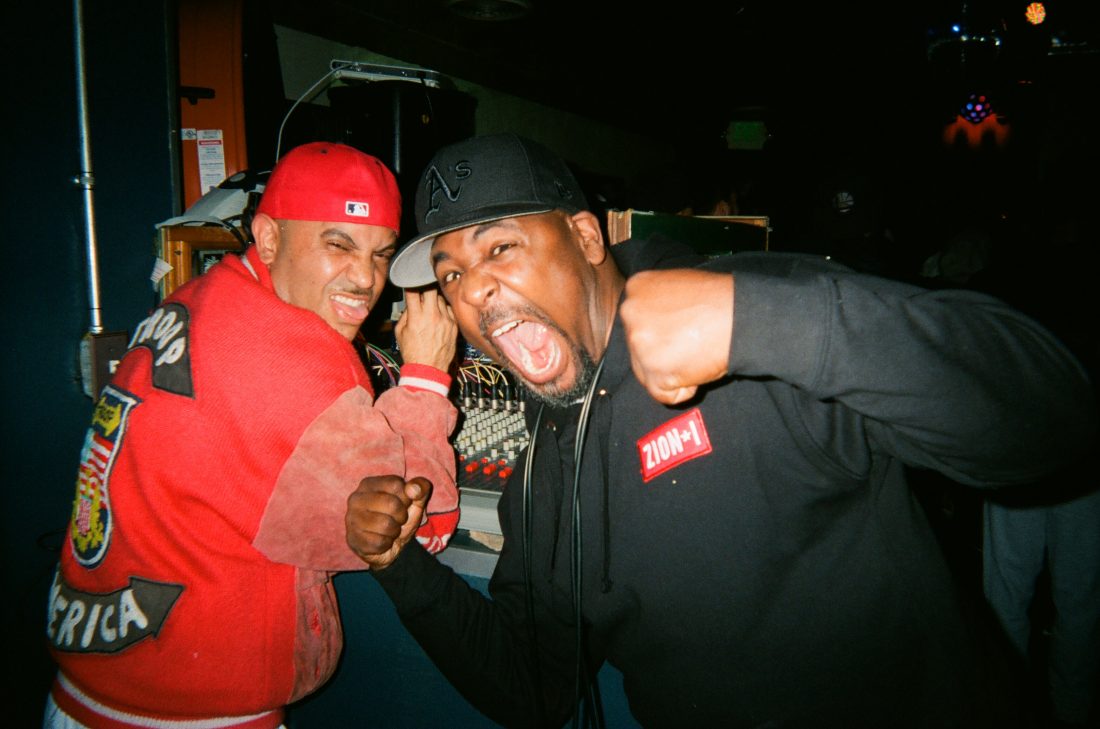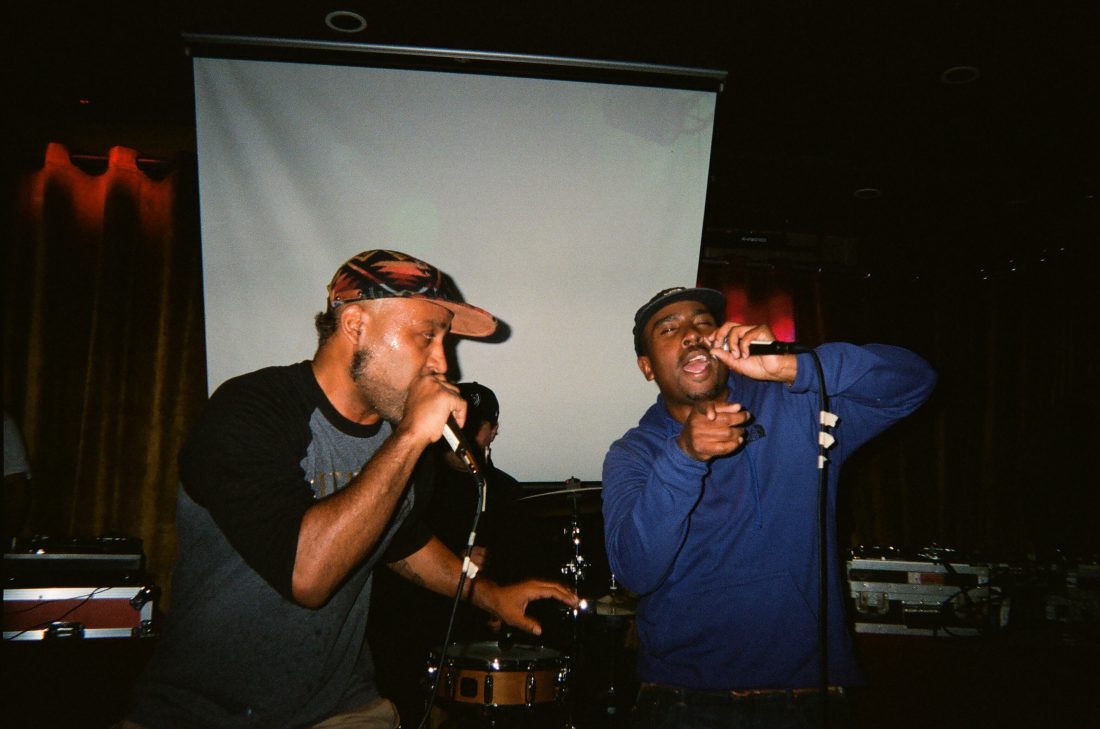 Wax Trippin is a monthly event thrown by DJ Lex at a venue called The Legionnaire. It's a showcase that focuses on bringing diverse talents onto one stage. DJ Lex and I go back to the early-2000s -– he used to DJ for my crew, the Living Legends, and before that, for the Hieroglyphics crew. We've toured across the United States and Europe together multiple times.
On this particular night, my fellow Living Legends crew member Bicasso was performing under his alias Rings of Saturn with his brother Voodoo Lion and another rapper named Blac Mercury -– together they form Alien Art Gang. Voodoo Lion isn't just Bicasso's little brother -– he's a producer whose craft I respect and someone who I've collaborated with on past and future projects. I like to catch shows that aren't mine while on the road. Sometimes it's relaxing to watch a show and not have to perform. After Wax Trippin, we headed to the after party at Bicasso's Spirithaus Gallery.
Stop Six: Brunch in Sacramento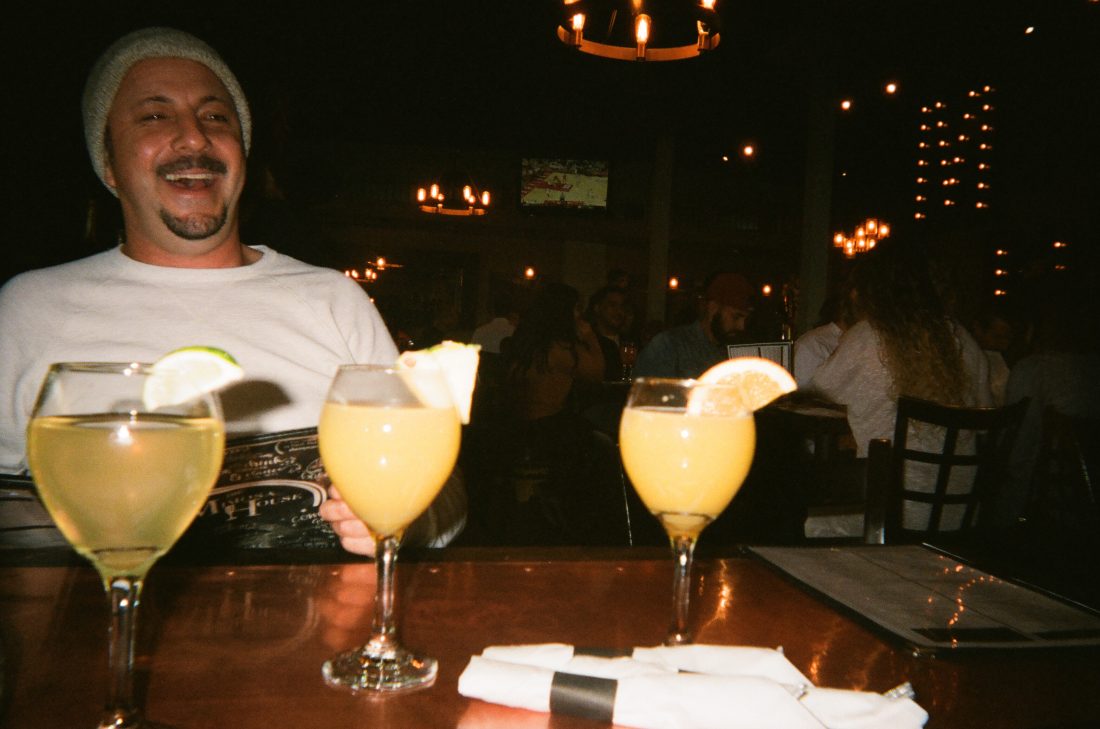 Fritz was one of the members of a Sacramento-based hip-hop group called The Cuf, which stands for Country Under Frustration. They used to tour with Legends in the late '90s and early-2000s. Fritz and I have a tradition of doing brunch whenever I pass through Sacramento. Fun Gang is what we called ourselves when The Cuf and Living Legends would team up while touring. Fun Gang has been kicked out of amusement parks in Texas and hotels in Portland. In the late-90s, we would drive from The Bay to Austin for SXSW and do shows along the way -– terrorizing and blazing trails. During this visit with Fritz, on our way to The Mimosa House for brunch, he was playing an MF Doom and Sade mix.
Stop Seven: Aesop's in Fresno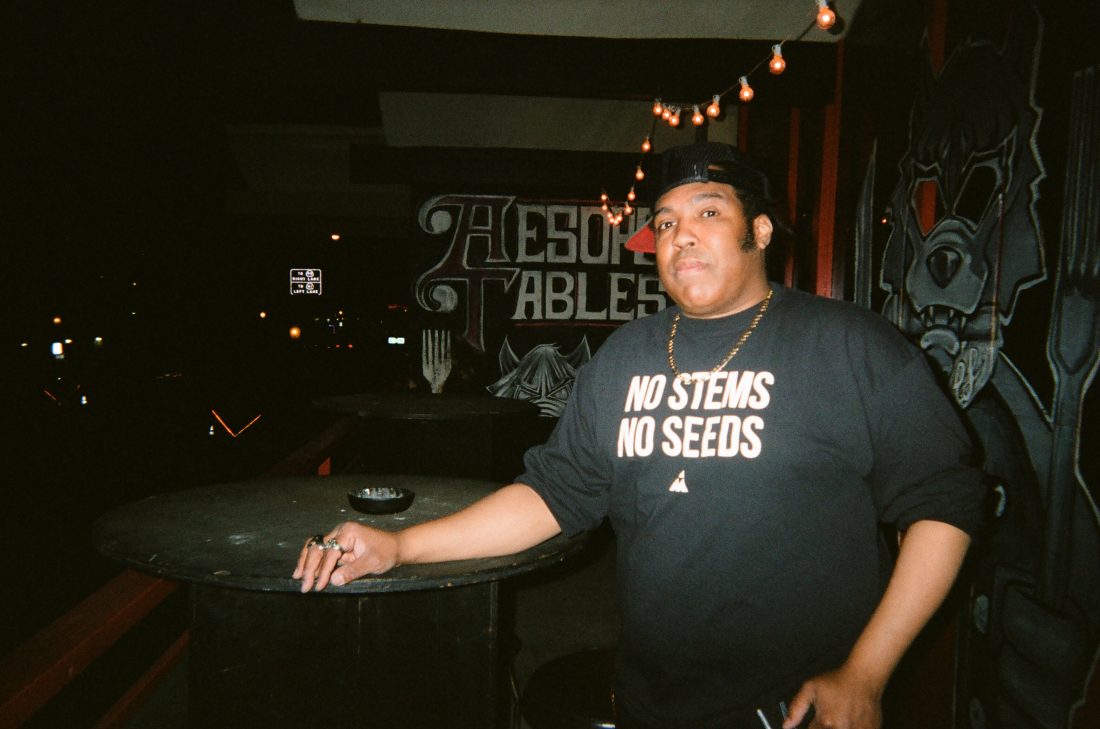 Aesop is another member of the Living Legends crew. He has moved back to his hometown of Fresno, California and opened up a cafe. His space, which he calls Aesop's Tables, is an ode to something called The Outhouse. The Outhouse was a warehouse that everyone in Living Legends, except for myself, lived in when the crew was first formed. I lived on the San Jose State campus and would visit The Outhouse on weekends. This was my first visit to Aesop's Tables, which is a creative space with a kitchen -– he hosts podcasts, game nights, private parties, and cooks for his guests.  
Stop Eight: Fairfax in LA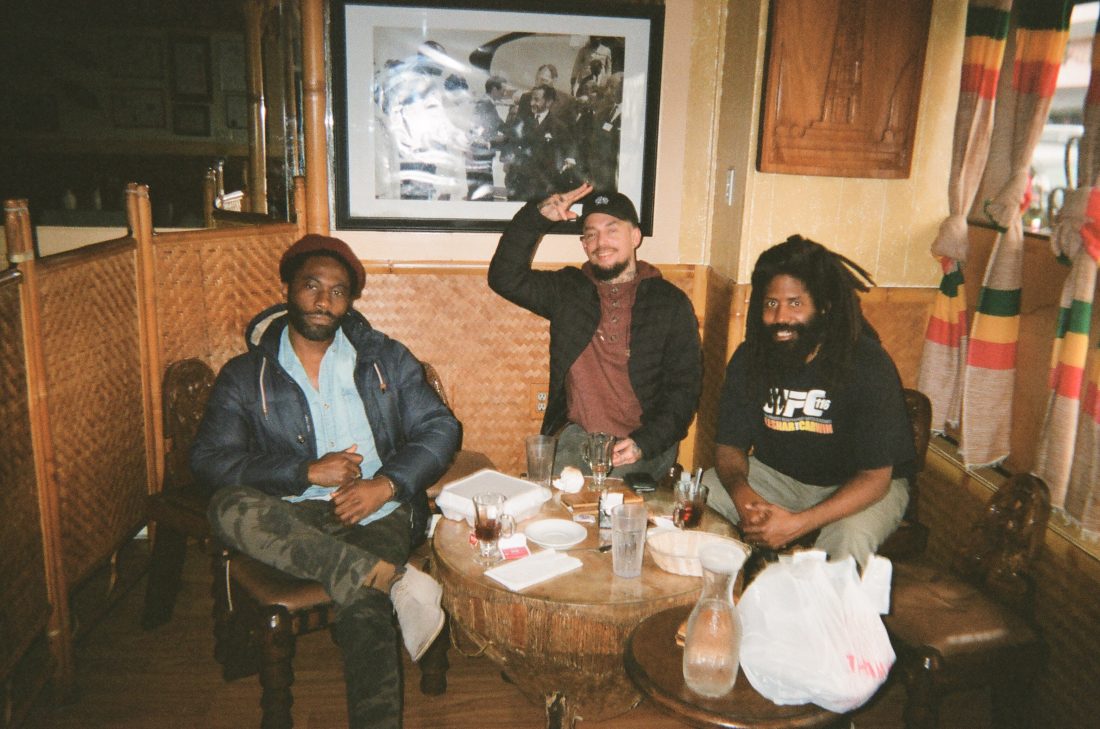 Returning to Los Angeles, I had a lunch meeting with two of my oldest friends, my high school bandmates, Murs and Eligh. Some may know us as 3 Melancholy Gypsies. This was our first lunch meeting in nine or ten years. While in high school, we unknowingly started a ritual by sneaking off the school's campus and eating at a local Mexican restaurant. At the time, all we could afford was nachos. After completing high school, we kept the tradition but graduated from nachos to enchiladas. That was our thing... and we were good at it. We only got caught off campus by the school police once. Although security may not have caught up with us, the dairy did. We used to be able to do the cheesy cheesy, now we can't. This time we took our lactose-intolerant asses to eat Ethiopian food not far from our old high school stomping grounds.
Stop Nine: Jazz is Dead in Highland Park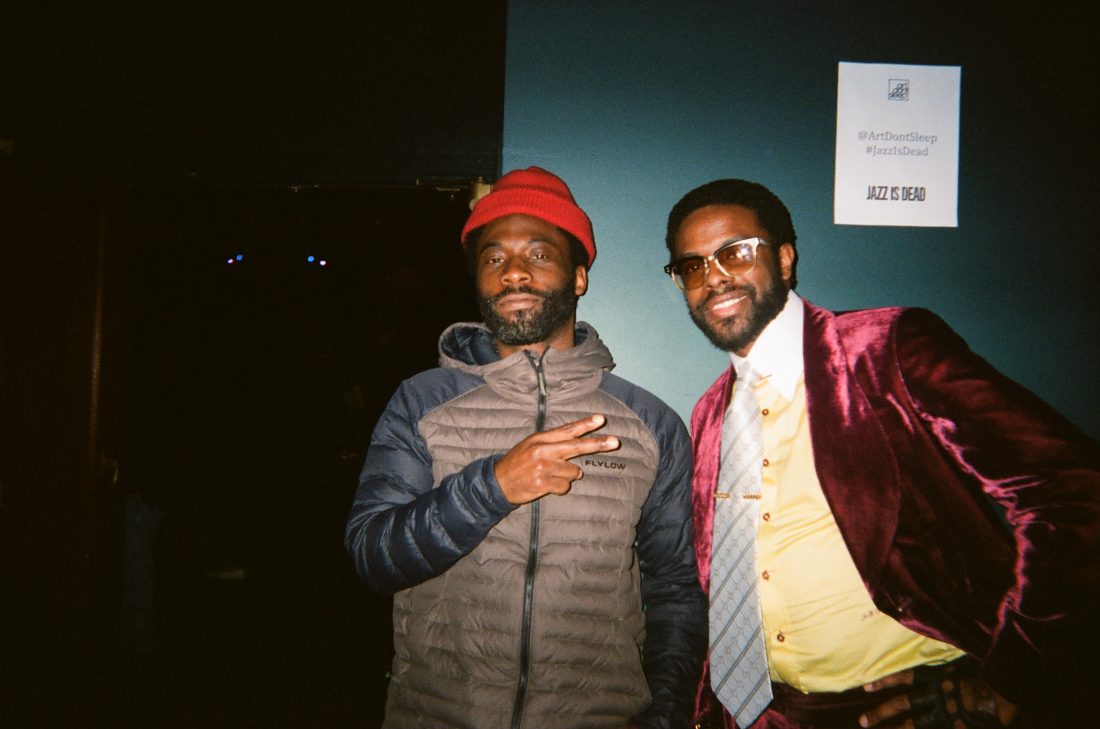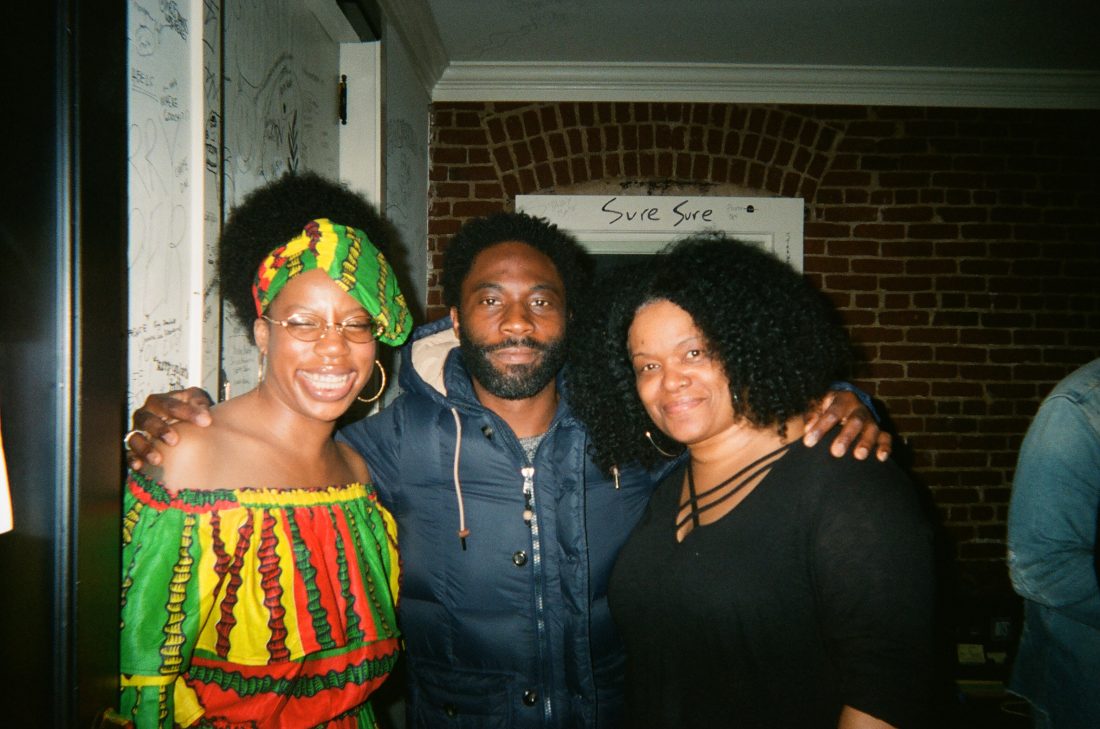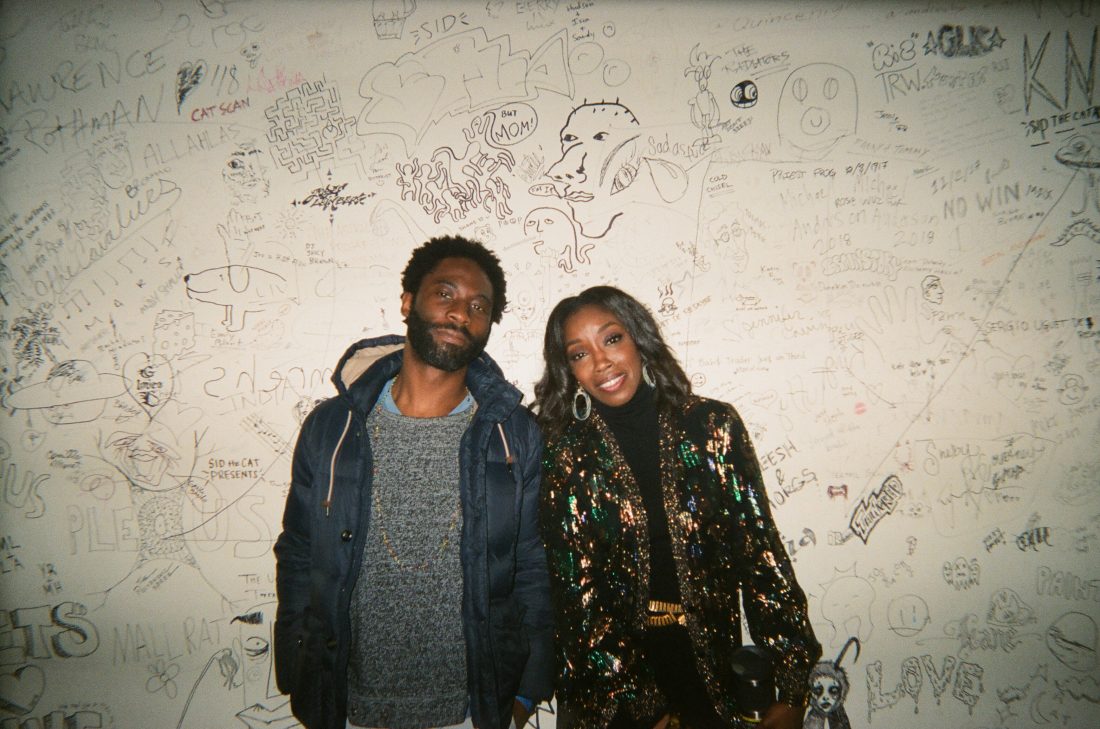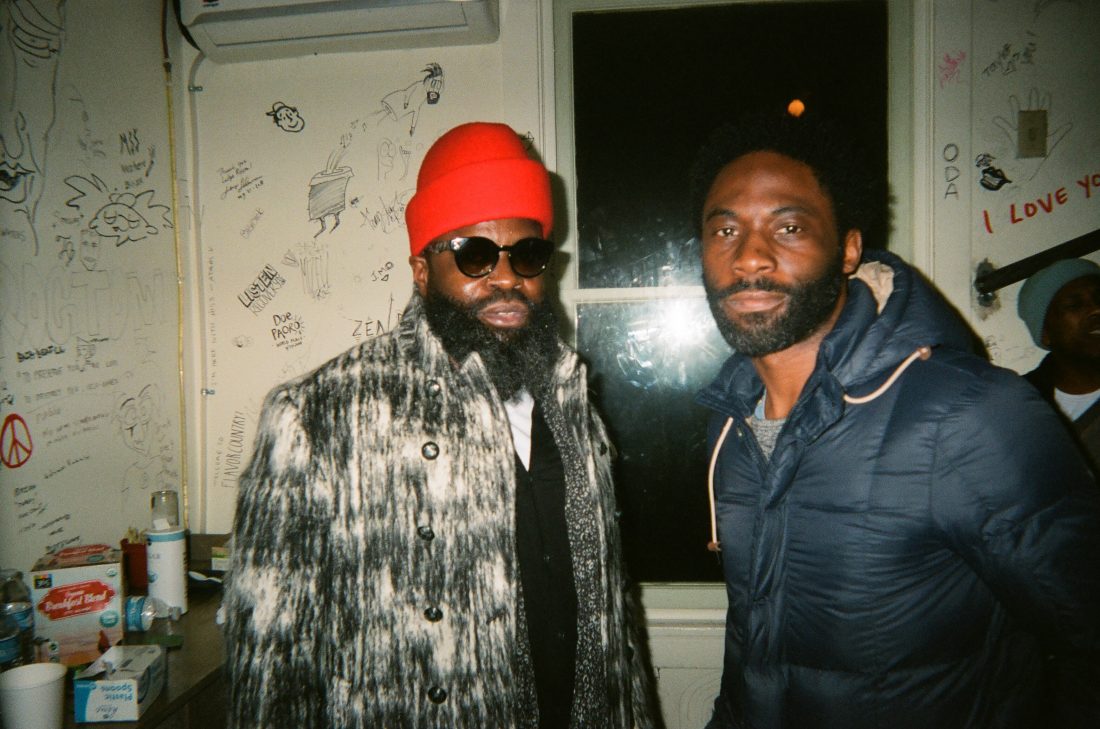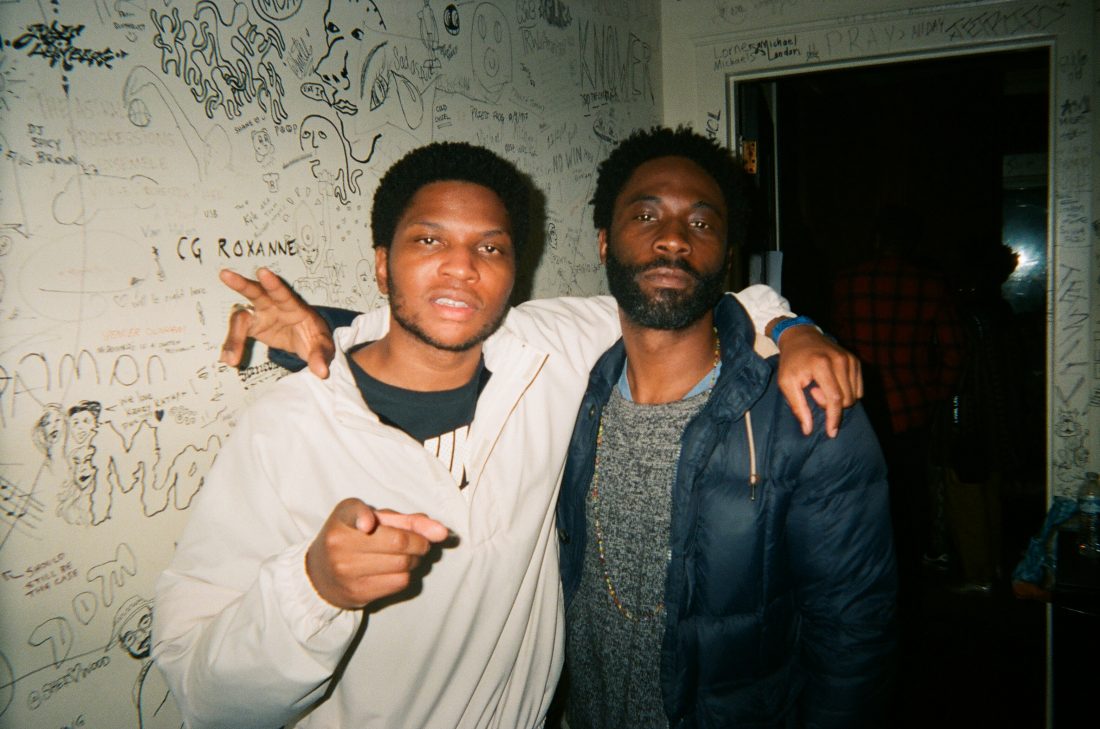 I returned home in time to catch a monthly that's thrown in my neighborhood. I've lived in Northeast LA all my life -– as a kid, I used to ride my bike up and down these streets once owned by mom and pop shops. Throughout my career, I always found myself having to leave to see artists I respected, whether it be for shows or meetings. But as my community has changed and felt the effects of gentrification, these artists are now coming to my side of the world. New venues have opened that have brought along big names. I caught this show, curated by a close friend of mine Andrew Lojero, at The Lodge Room in Highland Park.
Now, this area has received a facelift- new faces, new energy, new money is being pumped into the neighborhood and although I am sad to see the drastic changes, I'm happy to know that Andrew and Jazz is Dead has found a way to preserve its culture through this venue. On this particular night, I was a fly on the wall and got to reunite and meet some people I'd grown up with and grown up listening to.
Georgia Anne Muldrow and DJ Mona-Lisa are incredibly talented artists that I grew up with. We were raised in the same LA streets, sneaking into the same concerts and venues as teens. On this night, we were all gathered backstage because they were on the bill… and I still snuck in that bitch. Don't tell Andrew. That night I also met Gallant, Estelle, and Black Thought.
Though I've traveled from my home town of Los Angeles to The Bay Area more times than I can count, doing this project with The Hundreds allowed me to see my journeys through a different lens. This is the first time I've sat down and seen how many people who are near to my heart I'm able to visit in such a short time– and the pictures here are just a mere fraction of what was experienced on this trip.
After this trip, I returned back to LA and completed the final pieces of an album, called Girls Girls Girls, that I plan on releasing this summer. It takes me a while to complete projects and I feel this is because I need to live and experience what I'm writing about. Road trips like these provide me with the material I use to create my songs. If I haven't lived it, I can't truly write about it. If I haven't lived it, then my truth isn't in the music.
***