In the days leading up to September 15th, we were joking around the office about how we should be preparing for the feast that was upon us at Family Style. Some said they would starve themselves for a full 24 hours before the big day, while others more versed in the wild world of professional eating scoffed at the notion of fasting, instead suggesting that loading up on low-calorie stomach-stretching foods like lettuce was the way to go. Though there was dissent in The Hundreds ranks regarding how to conquer the Family Style menu, there was one thing we could all agree on: we couldn't believe this thing we created just a few months before was really happening.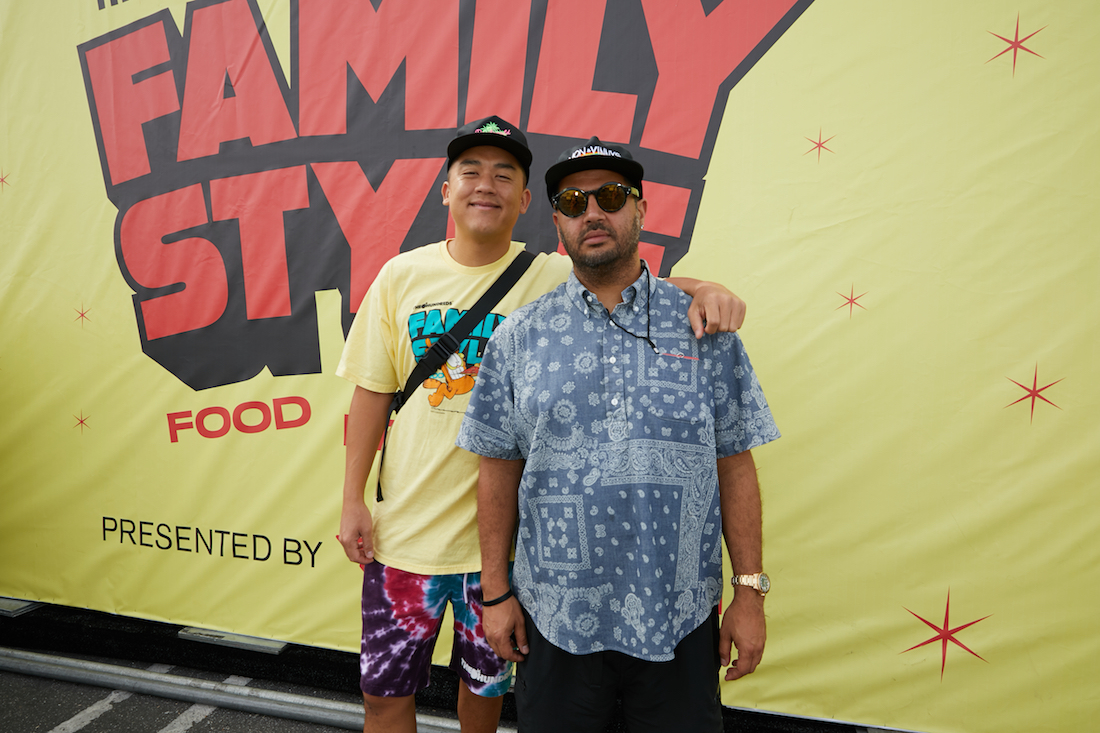 An event unlike any other in the history of Los Angeles or any other city, Family Style represented a merging of the food and streetwear cultures that had been growing closer and closer for some time. We brought our favorite restaurants and chefs to the table, invited our favorite brands and designers to pull up a chair, and created about 30 one-of-a-kind collaborations that lived exclusively at Family Style. We didn't invent food festival t-shirts, we just wanted to make the first ones that wouldn't end up as a dust rag or the shirt you mow your lawn in.
As we set up meetings between designers and chefs across LA and began producing content around each collab, it was amazing to see the ideas evolve from concept to construction. Our friends in food, streetwear, art, and music are all so talented and creative, and they all really embraced the challenge of coming up with something truly unique for Family Style.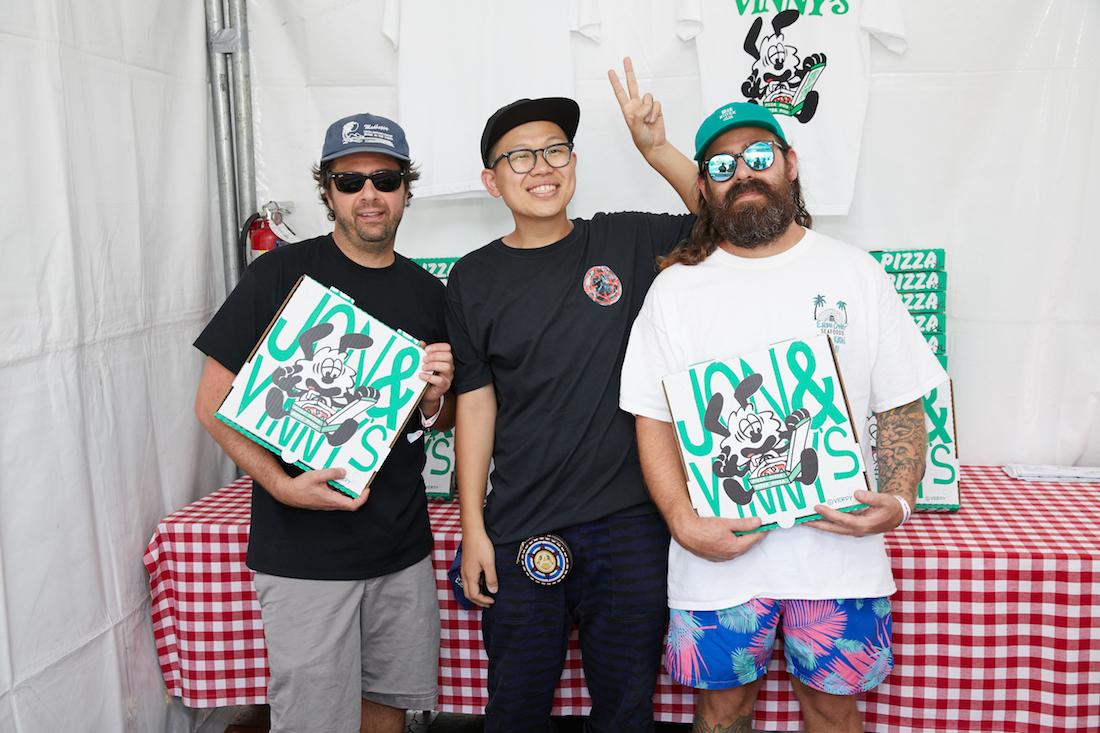 It paid off, too, as there was a two-hour line in the NTWRK Gift Shop on the big day and everyone still walked out of there with giant smiles on their faces. Where else were people going to ever find an extremely limited edition Petit Trois X Chinatown Market Ashtray or a T-Shirt paying tribute to White Castle from Yeastie Boys Bagels and Half Evil? We served up dishes people had never had in their lives and sent them home with the ultimate souvenirs to remember it by.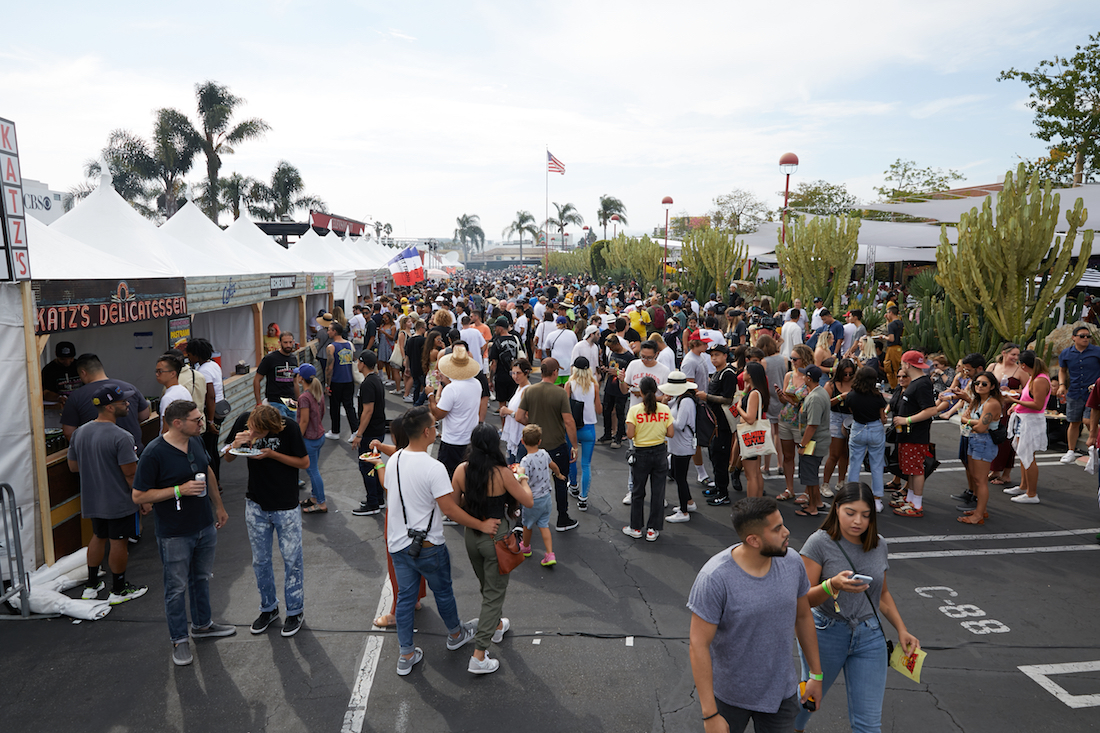 But it was still the first event on this scale The Hundreds has ever thrown, and there were speed bumps for sure. We know some of you were stuck in a line outside Television City Studios for a long time in the sun, and we're sorry, plain and simple. Unfortunately, we couldn't control CBS Security and this was the first event like this they've hosted there as well. But we take responsibility for your experience and promise that we are learning from the situations we could have prepared better for and will absolutely improve. We hope once you got inside Family Style you had a blast and forgot about the line!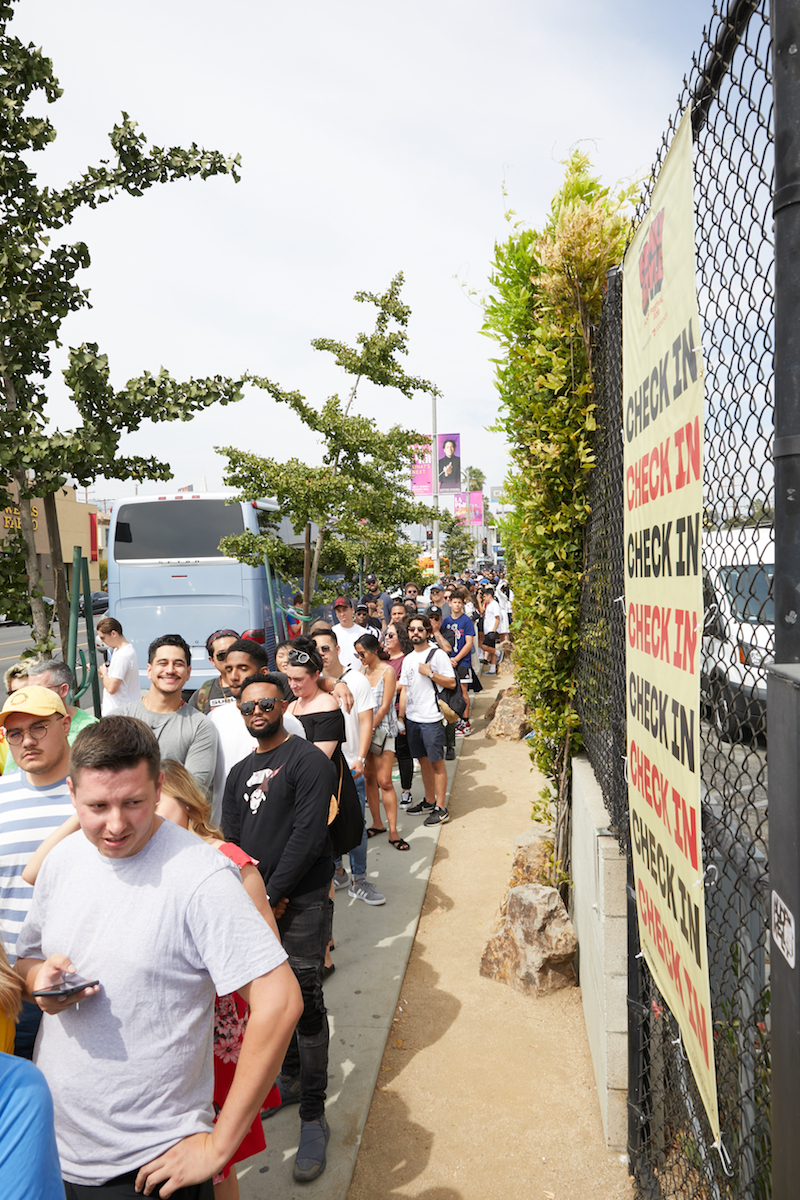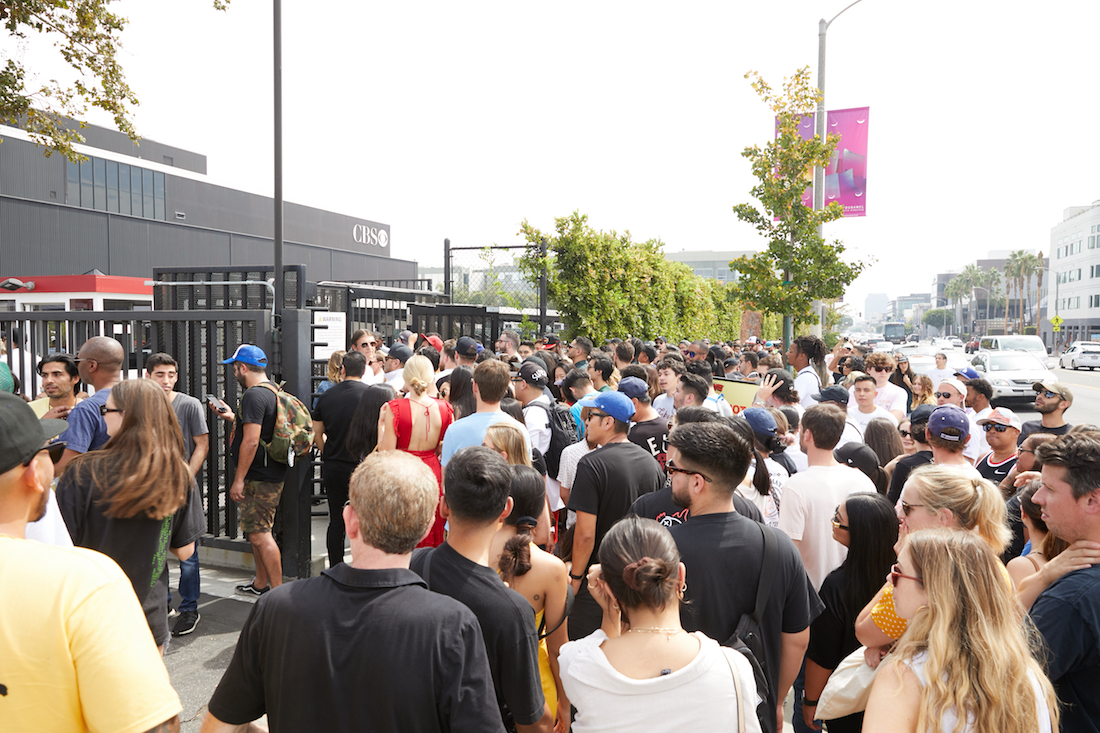 The first hour of Family Style was reserved for VIP pass holders, the ones who knew how long that Howlin' Ray's line would be in a couple of hours and wanted to check it off their list early. The ones who needed to ensure they secured that Jon & Vinny's X Verdy T-Shirt or that Cha Cha Matcha X Psychworld Longsleeve or that set of REALITY 2 IDEA Plates by Joshua Vides before it all sold out. The ones who appreciate the immense value of an open bar and wanted to make every hour count.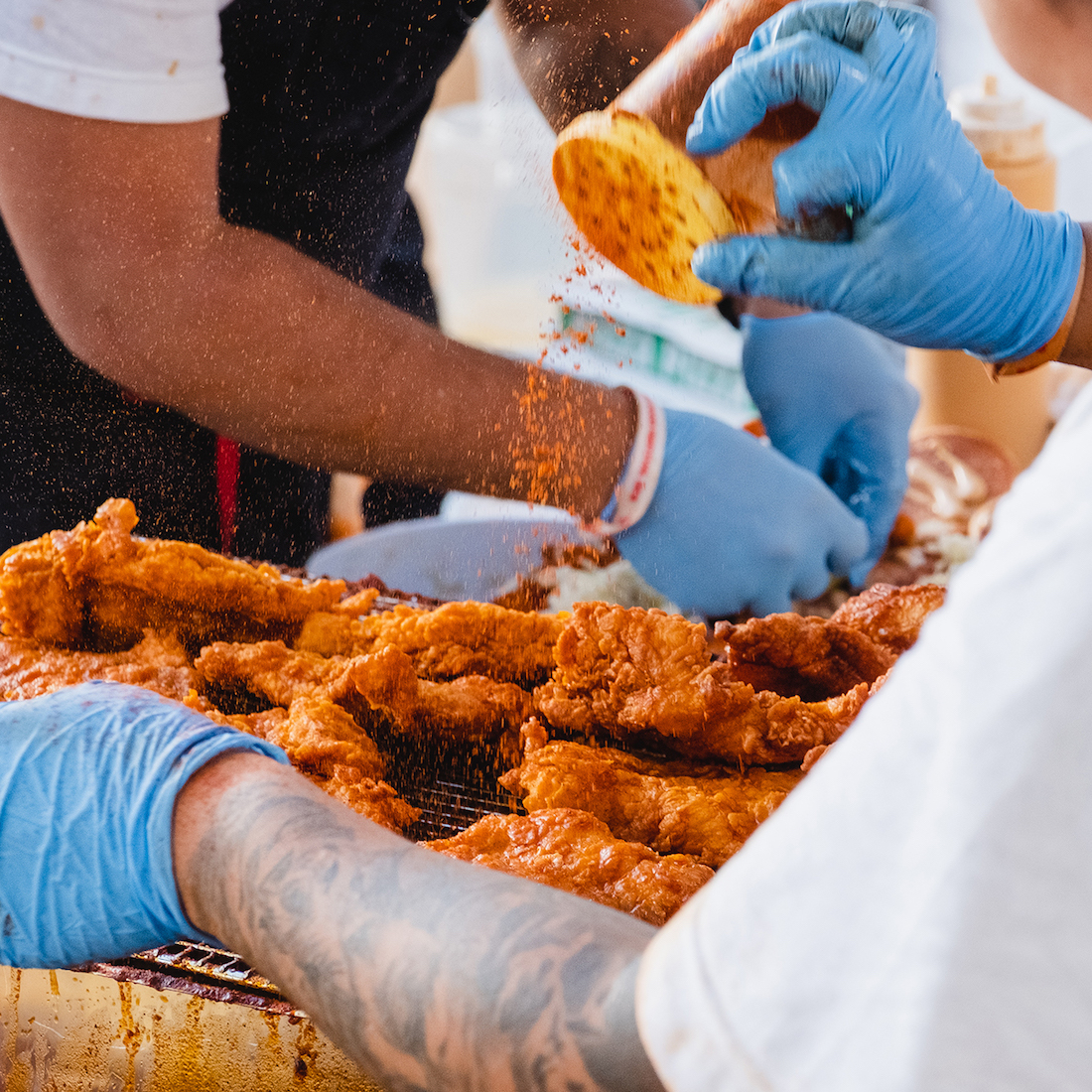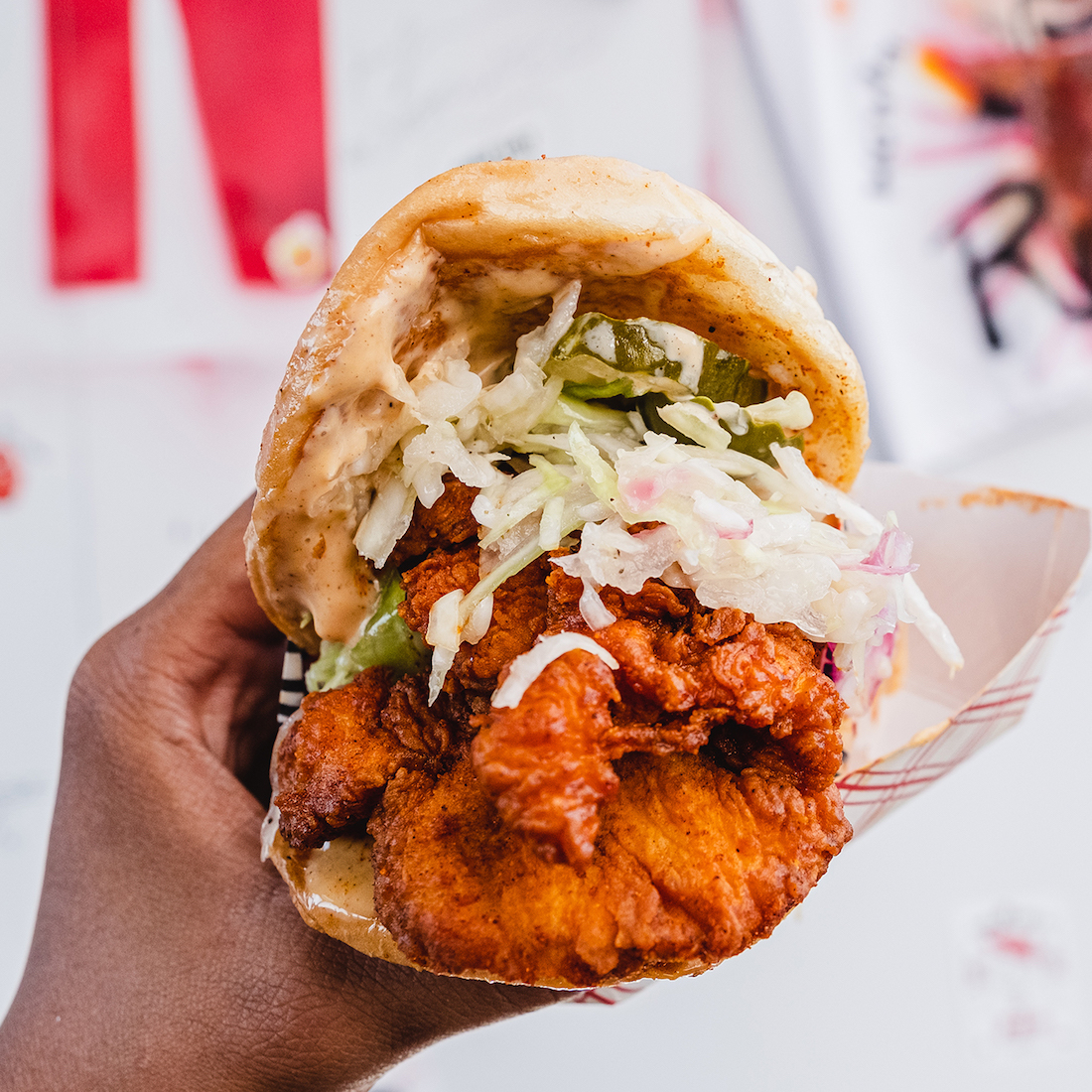 As throngs of people started coming through the Family Style gates, the music stage was heating up nearly as quickly as the September sun. Though most of the hang out areas of the festival were shaded, I'm sure many of you caught a quick sear on the skin side, as I did. Thankfully, we had two ice cream trucks in attendance with Jeni's and Afters, plus Amazebowls pouring signature "mylkshakes" to keep everyone cool. I hit Afters to lower my Fahrenheits and try their collaboration with Tapatio, a mango sorbet sprinkled with hot pepper flakes and finished with a hot sauce drizzle. It was one of my absolute favorite things at Family Style — taste and temperature-wise.
I took my sorbet over to the stage to catch the rest of Alexander Spit's set, though I missed my Weird Al "Eat It" request if he did play it. Them Jeans followed Spit and had everyone turnt up before our family at Blondie Beach took over and kept the vibes at elite-level.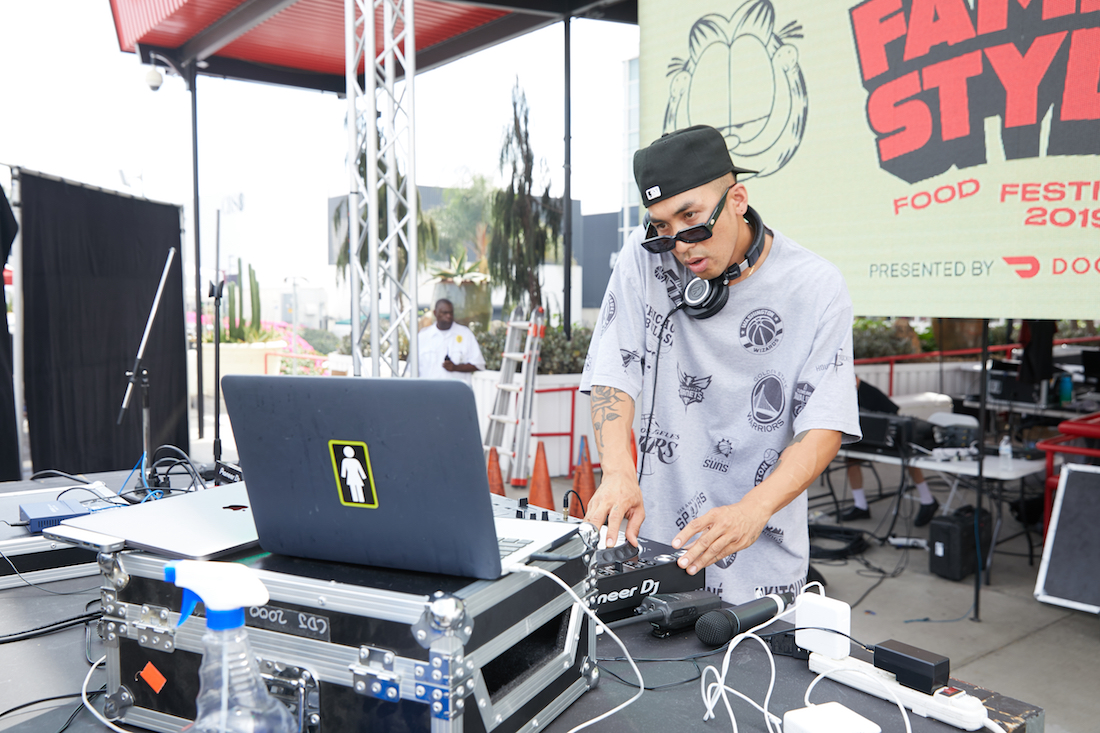 The lines at the Next In Line booths seemed to have slimmed down ever-so-slightly, so I made my way over there to get a bite of all the contestants' creations. In case you missed it, we gave four of the best chefs in LA the opportunity to nominate their top line cook to compete at Family Style. The four Next In Line competitors were tasked with serving a dish that would display their talents, tell their story, and, of course, taste incredible. Chef Jon Yao of Kato nominated Dara Thang, Chef Evan Funke of Felix Trattoria nominated Hannah Martin-Duarte, Chefs Jon Shook and Vinny Dotolo of Jon & Vinny's nominated Dina Cabrera, and Chef Tim Hollingsworth of Otium nominated Carlos Jaquez.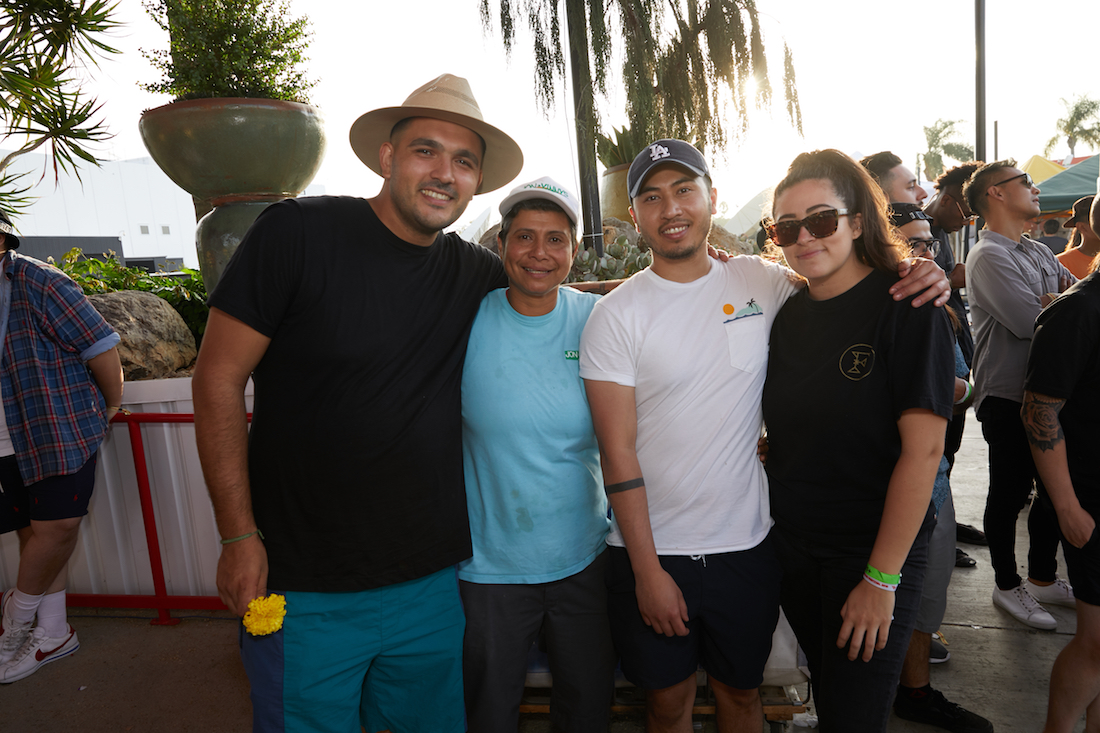 All four made fantastic dishes and gave everything they had to this first Next In Line competition, and it was easy to tell they all loved coming out from the kitchen to share their gifts in this front-facing environment. Each chef gained a bevy of new fans that day, for sure.  I couldn't wait to find out who won later on. Courvoisier and Nike helped us make Next in Line a reality and the grand prize was insane: $10,000 and the chance to design a bespoke 1-of-1 Nike AF1 and Apron that their whole kitchen staff back at work would receive. Unreal. I just got chills again thinking about it.
That wasn't all Nike was up to, either. Their booth was a farmers market-style build out displaying all of their most iconic food collab sneakers, including the Wahlburger Jordan 4 and the Krispy Kreme Kyries. One of the rarest sneakers they had on hand for all to see was the Friends & Family Cha Cha Matcha AF1, of which only 100 were made and given to homies at the opening of Cha Cha's NYC shop. Well, most of which were given out. Nike generously donated three of their last remaining pairs to be raffled off at Family Style, with all proceeds getting donated to our charity partner, No Kid Hungry. Raffle tickets were only five bucks so basically everyone in attendance threw their hat in the ring to try to take home the elusive kicks.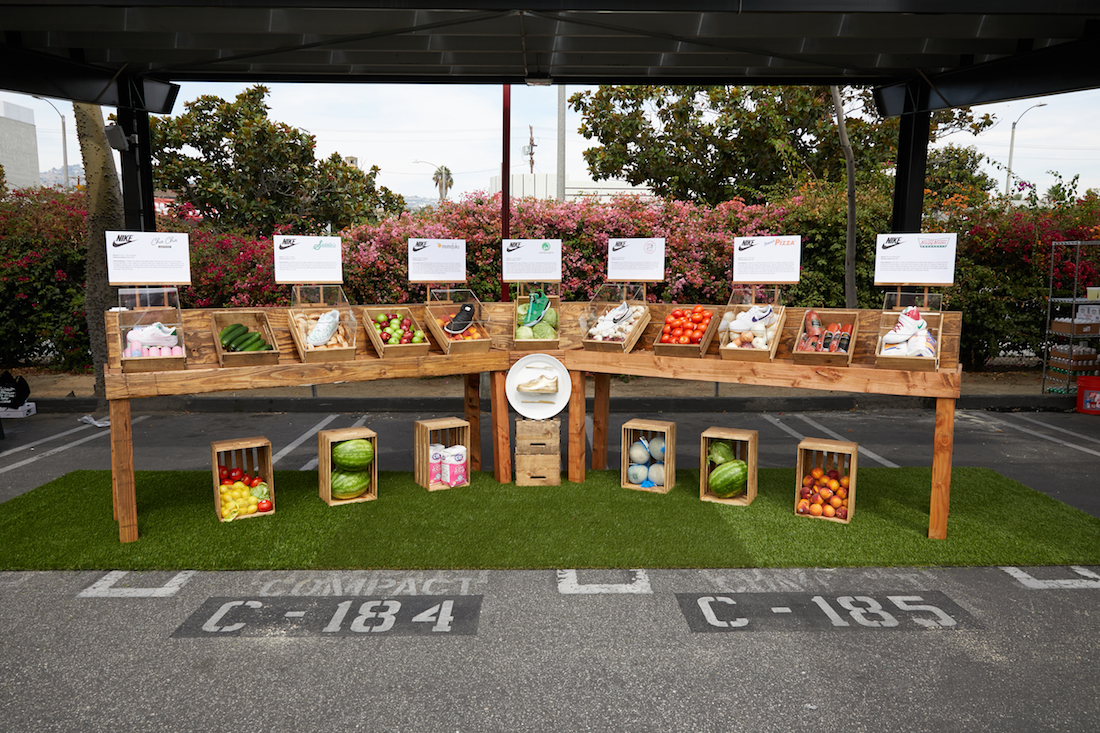 The Next in Line bites made me even hungrier, so I made my way over to the murderer's row of restaurants, really one of the more incredible food lineups one event has ever assembled. Like, how could I even pick between some of these? You know how when you're at home scrolling through DoorDash like it's Netflix, just browsing and browsing for an hour, adding a couple of things to your menu at one place before changing your mind and starting a new cart somewhere else like fifteen times? This was that in real life, except each order didn't take an hour and cost $40, so you could theoretically try as many of them as your body could handle.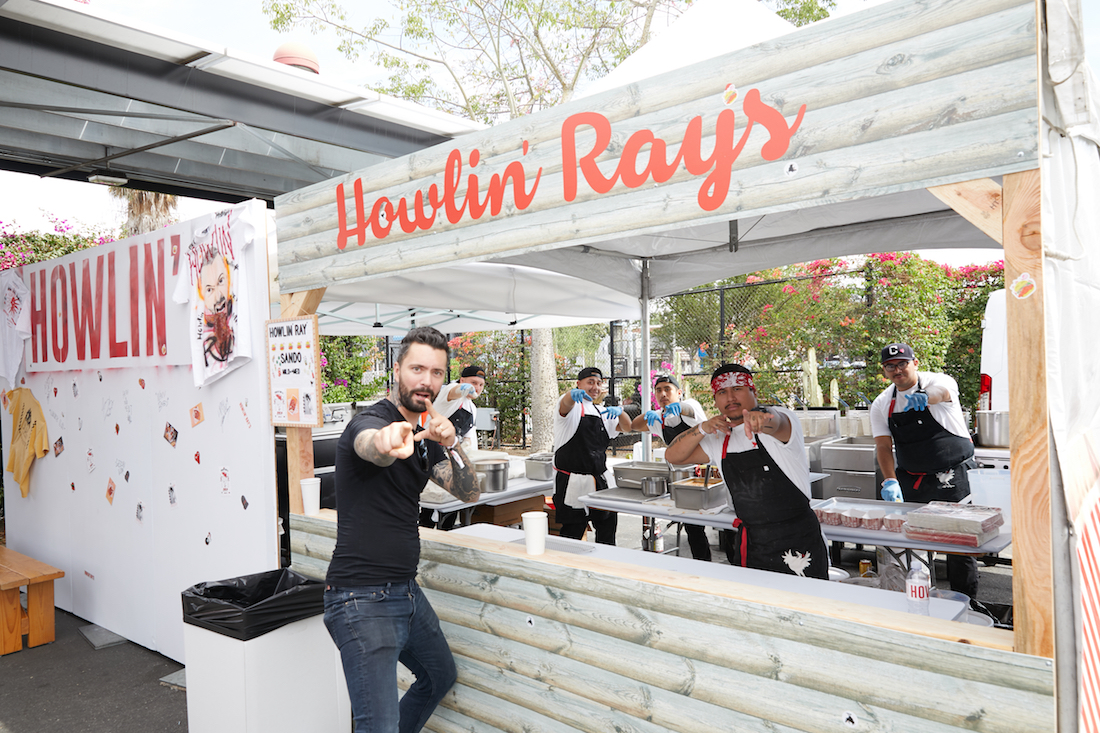 I did just that, kicking off the day with Howlin' Ray's. I'd never tried the famous Nashville Hot Chicken spot, tucked into a shopping center in Chinatown where it routinely racks up DMV-esque lines but gets infinitely better reviews. Founder Johnny Ray Zone served me up a heaping fried chicken sandwich with slaw and pickles that somehow looked angry at me. He said the spice levels for the day were set to "family-friendly" but I know he was lying and I honestly couldn't have been more excited for the deceit. The sandwich was fiery for sure, but not for hotness sake. It was packed with flavor and had the perfect texture. The only way it probably tastes better is if you wait three hours for it. Luckily, I didn't have to find out.
It was still fairly early in the day so I wanted to hit some of the more intriguing booths to try things that would surely sell out before the day was done. I hit Petit Trois for Chef Ludo's take on a Steak and Cheese, "Le French American." It was an amazing value at $8 for a huge sandwich and fries, plus the capsule collection of merch they made with Chinatown Market was amazing.
After thanking Chef Ludo profusely for the magic that is his Mornay Sauce, I went next door to Katz's Deli, the iconic New York City establishment that has been dominating the deli game since 1888. They brought their famous pastrami sandwiches to LA for one day only and served them up with mustard and a pickle, just the way it should be.
I didn't get a chance to try the Verdy Verde Pizza from Jon & Vinny's or the fried turkey leg from Michael Voltaggio's highly anticipated Recreational Use restaurant but judging from the photos of people that did, they were outstanding.
There were people walking around with stacks of ten Jon & Vinny's X Verdy pizza boxes, and it was hard to tell if they were hoarding pizzas or t-shirts since both were giving people the same amount of excitement. I guess that's the beauty of Family Style.
After Katz's, I decided to stay in New York a little longer and grab a slice of Prince Street Pizza, home of the single greatest pepperoni ever pepperoni'd. They've won six Olympic gold medals in curling. Deadass b, this pizza was fuggin incredible — excuse my inner New Yorker. It probably tasted even better than normal because it was BIG FREE, thanks to the good folks at Off The Menu, who were slinging slices all day for the low if you downloaded their app. No joke, 92 percent of the apps in my phone are ones I downloaded to grab free grub (sidenote: please lift my ban, Wahoo's).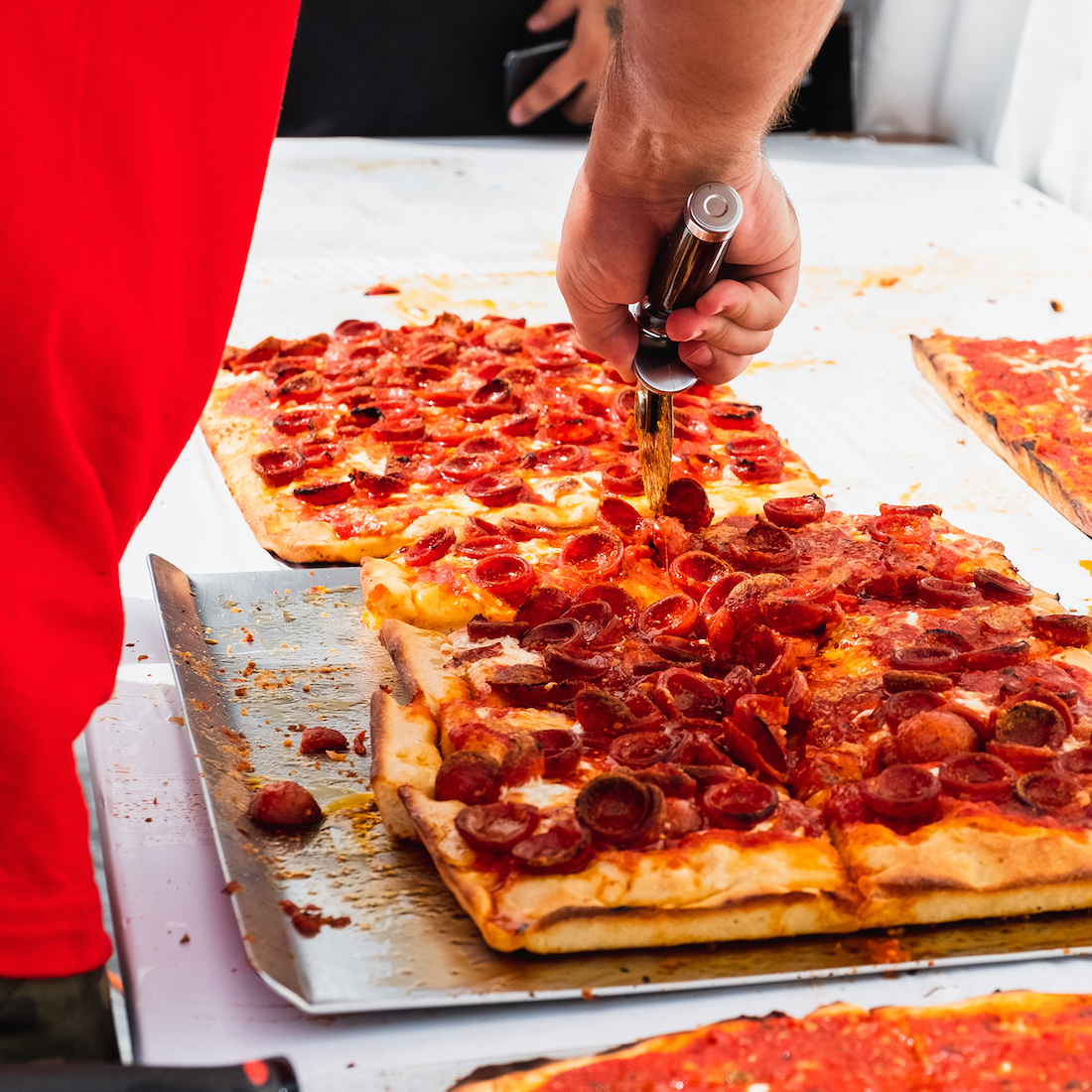 It was roughly halfway through the festival aka lunchtime, so I decided to knock out all of the burger spots. I started out light with the Yeastie Boys X Half Evil mini bagel cheeseburger sliders a la White Castle, cheffed up by Aaron May. They carried Half Evil's signature $3.33 pricepoint so I bought 100 of them. Next, it was time for a big boy burger, and I was ready to do some innovation of my own. I had just seen someone walk by me with a mutant sandwich consisting of Uncle Paulie's sausage and peppers stuffed into a Love Hour cheeseburger and I was not ashamed to bootleg it. Well, a little ashamed from a diet perspective but this was no day to count calories.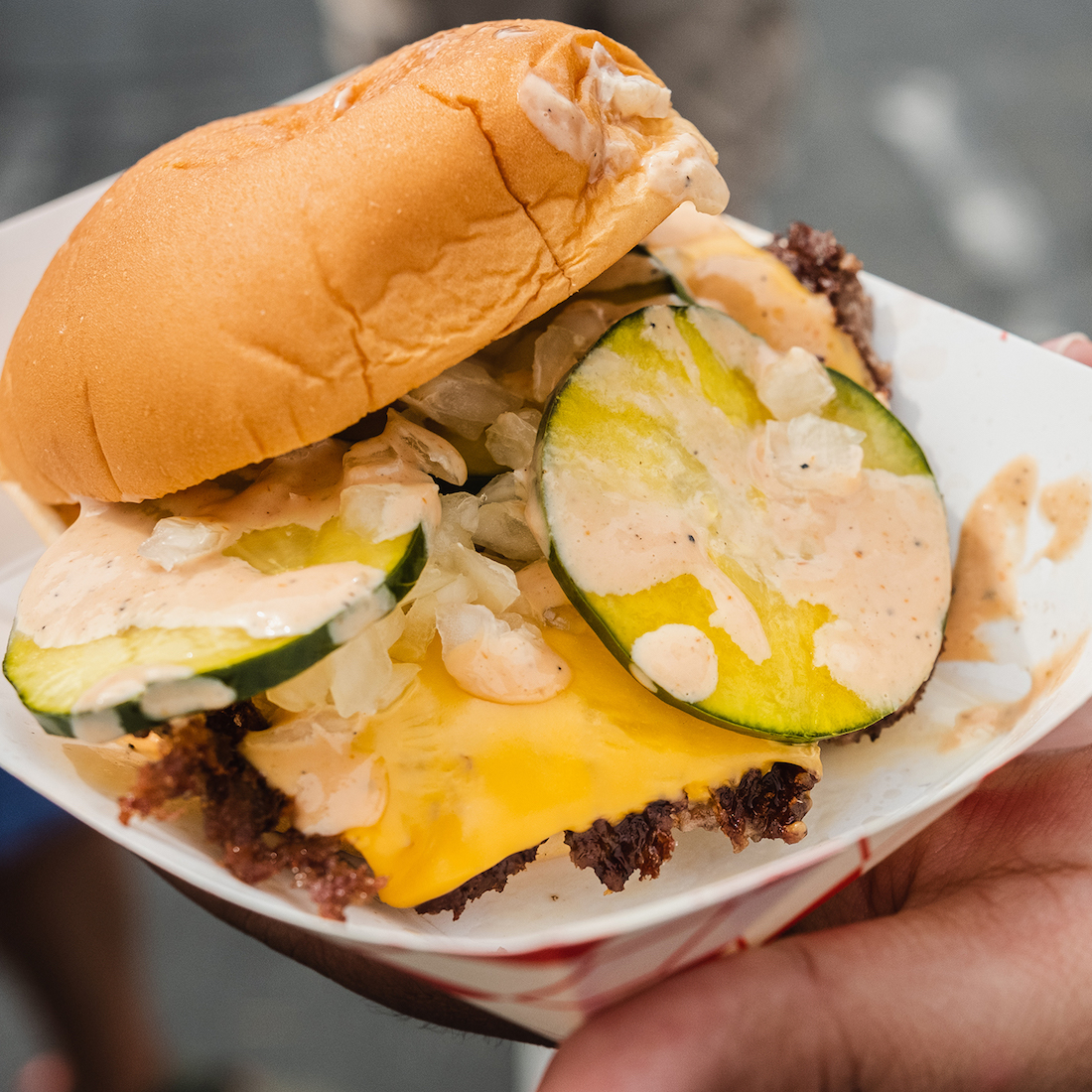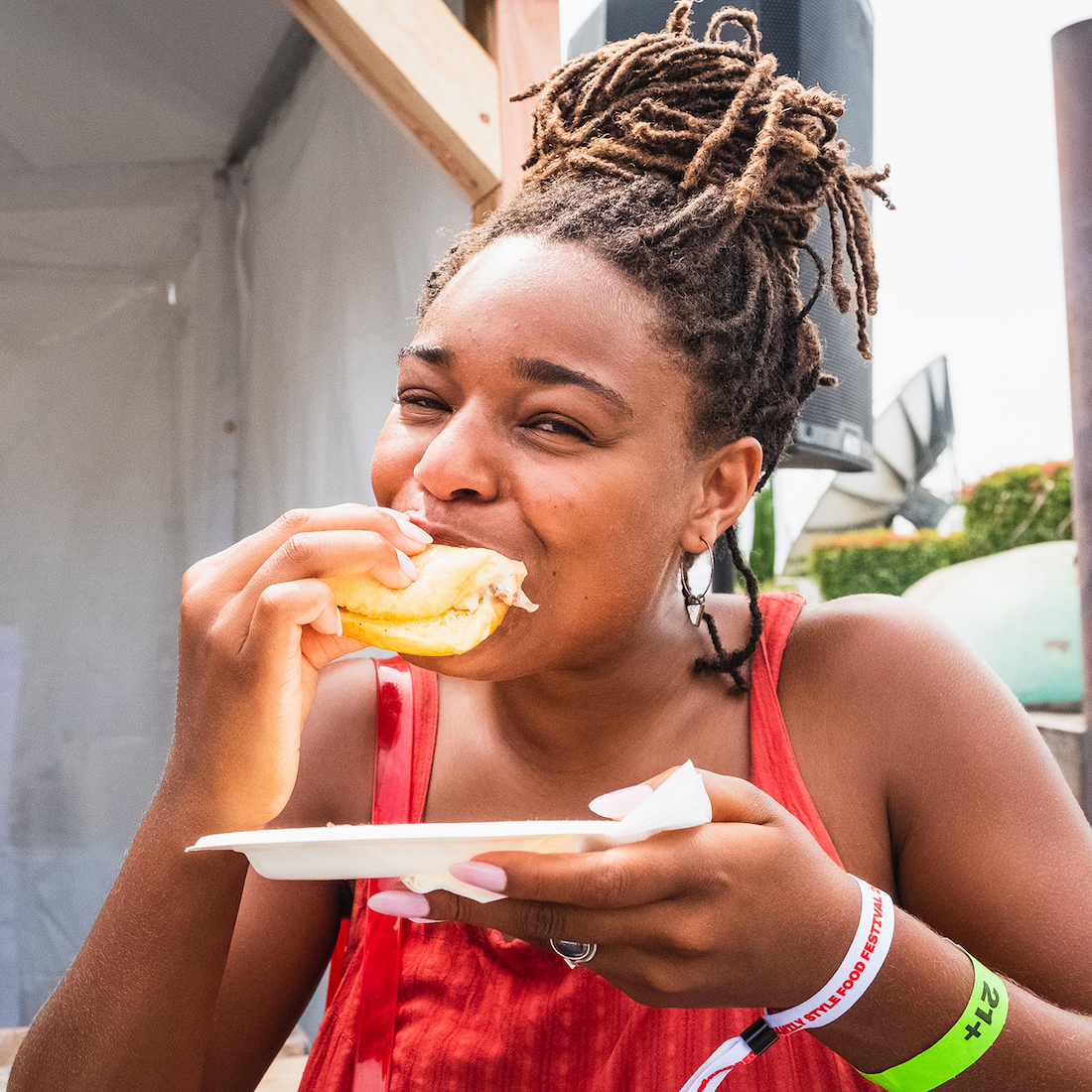 After that monstrosity, I had to go sit down for a few slash pound a few Peronis in the 40 Love X PacSun Sports Bar while watching my fantasy football team dominate. What a day indeed. I finished off the burger section of my routine off with the vegan cheeseburger Burgerlords worked on with Burger Show host and Eggslut founder Alvin Cailan, Beyond Meat, and Grillo's Pickles.
I polished off the plant-based perfection by the stage while Soulection's Andre Power and 143 Soundsystem had people dancing off all their burgers, pizza, and ice cream. Free JBoosie Jazz Trio hit the stage next, slowing things down a bit and really setting the tone for the magnificent sunset we were about to witness.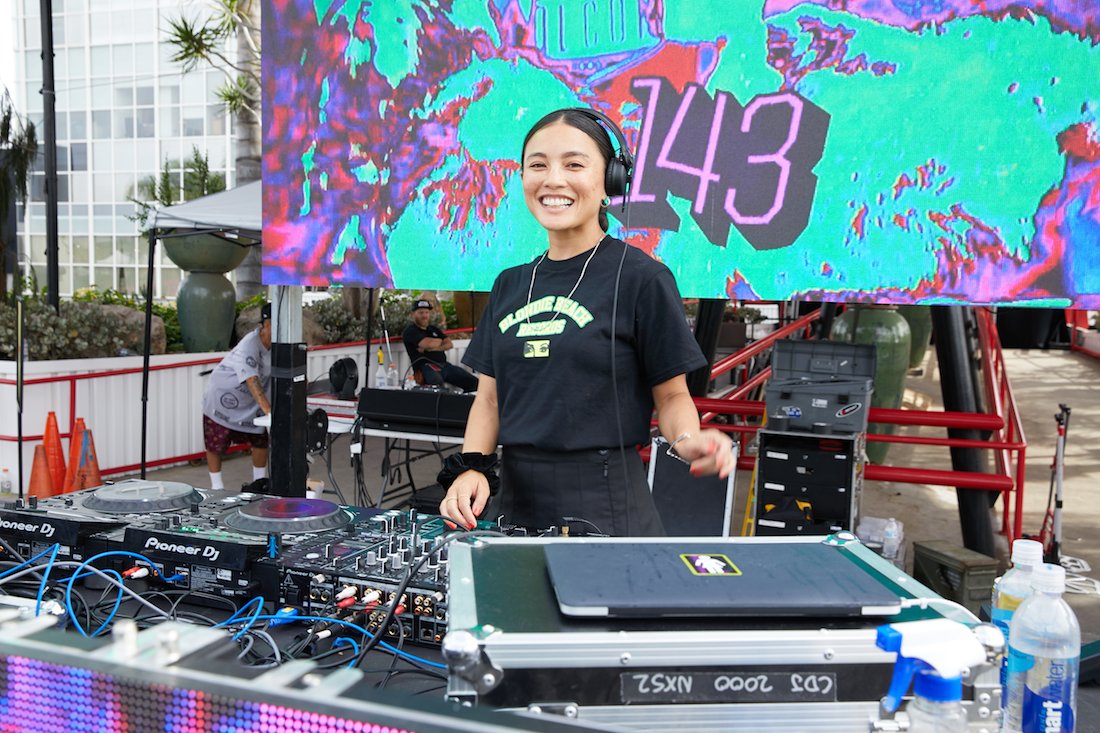 I went to go visit our friends at Badmaash next, dying to try the vegan mac and cheese samosas they worked on with Round Two's Sean Wotherspoon. They were otherworldly, a new addition to the fifty-way tie for my favorite dish at one of LA's most fire restaurants.
Nakul, Arjun, and the rest of the Badmaash team also made a very special flan dish to celebrate Flan Emoji, the DJ that was taking the stage next. In case you missed out on the electrifying set, Flan Emoji just happens to be the legendary A-Trak, and people were pretty stoked, to say the least.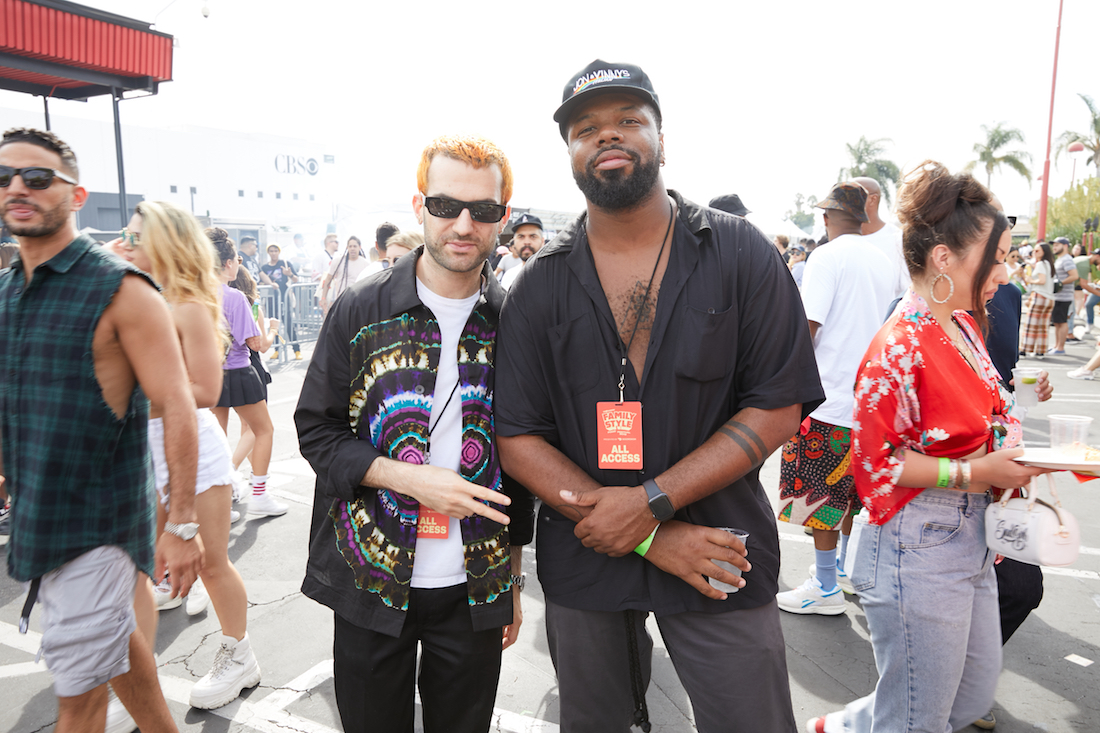 After A-Trak helped the thousands of people in attendance shake off their early-onset food coma and find a second wind, it was time to find out who won the Next In Line competition. Michael Voltaggio hit the stage to introduce the four nervous chefs and our expert panel of judges, Hedley & Bennett founder Ellen Bennett, Alvin Cailan, and Air Jordan Podcast host Jordan Okun.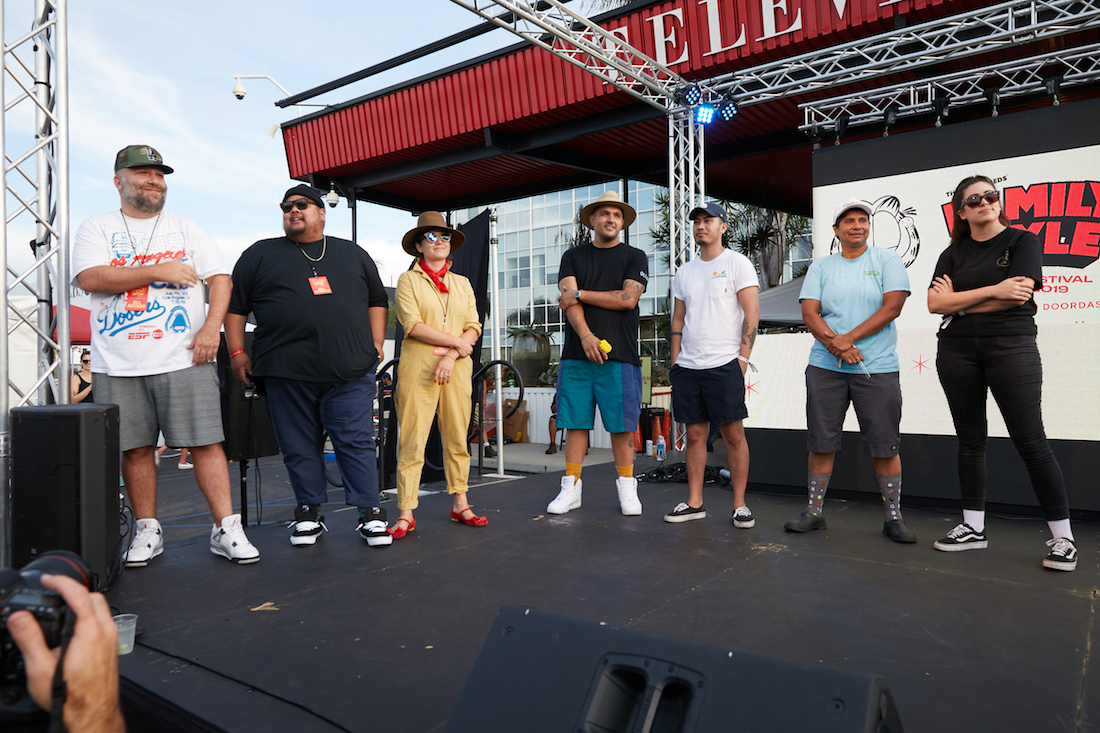 It was easy to tell it wasn't an easy decision for the judges to make because the prize would be life-changing for whoever took it home. But at the end of the day, Chef Dina Cabrera from Jon & Vinny's grabbed the glory, winning the Next In Line title for her beer-braised pork, chicharrón, and "El Salva Kraut" Pupusitas, topped with her own signature "Yes Chef Sauce" and "WTF Sauce." Dina's energy was infectious all day long, and everyone left her booth with a saucy smile. After beginning her culinary journey working at her mother's restaurant in their native El Salvador, it meant everything to Dina to be able to represent her heritage in the dish. The reaction from Dina's friends, family, and supporters were enough to have everyone in attendance crying, matching Dina's joyous tears. That's real drip. We can't wait to see (and taste) what the future holds for Dina… and also, you know, let us know when those Nikes are done, Dina.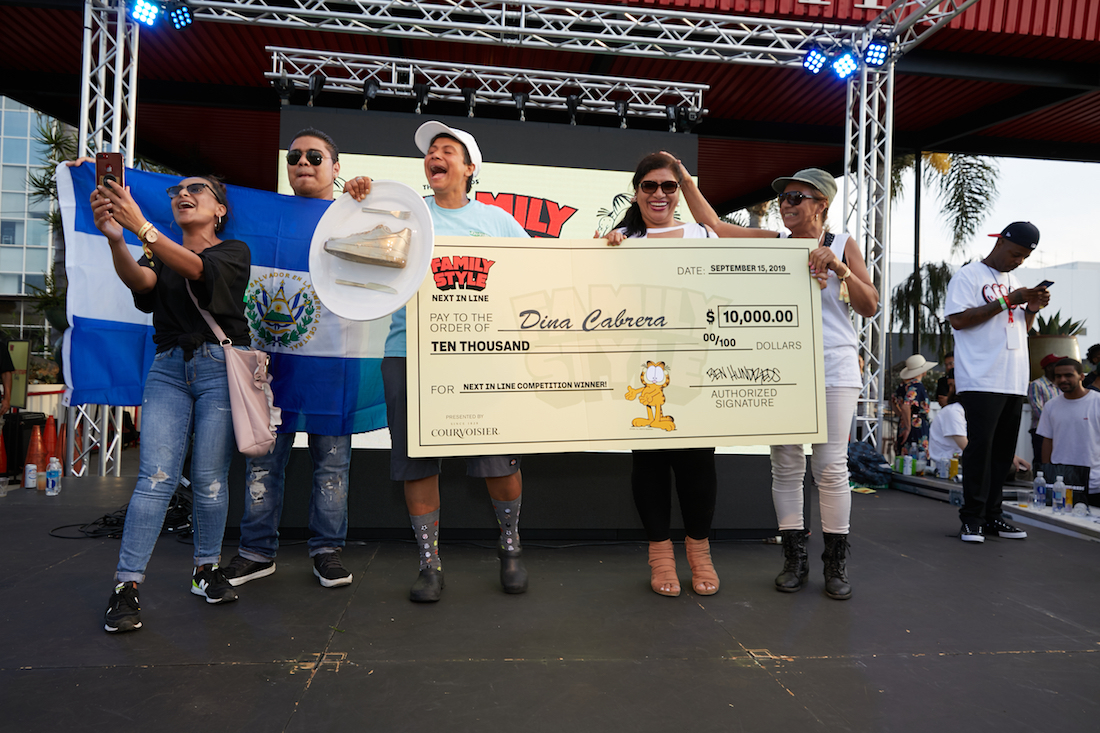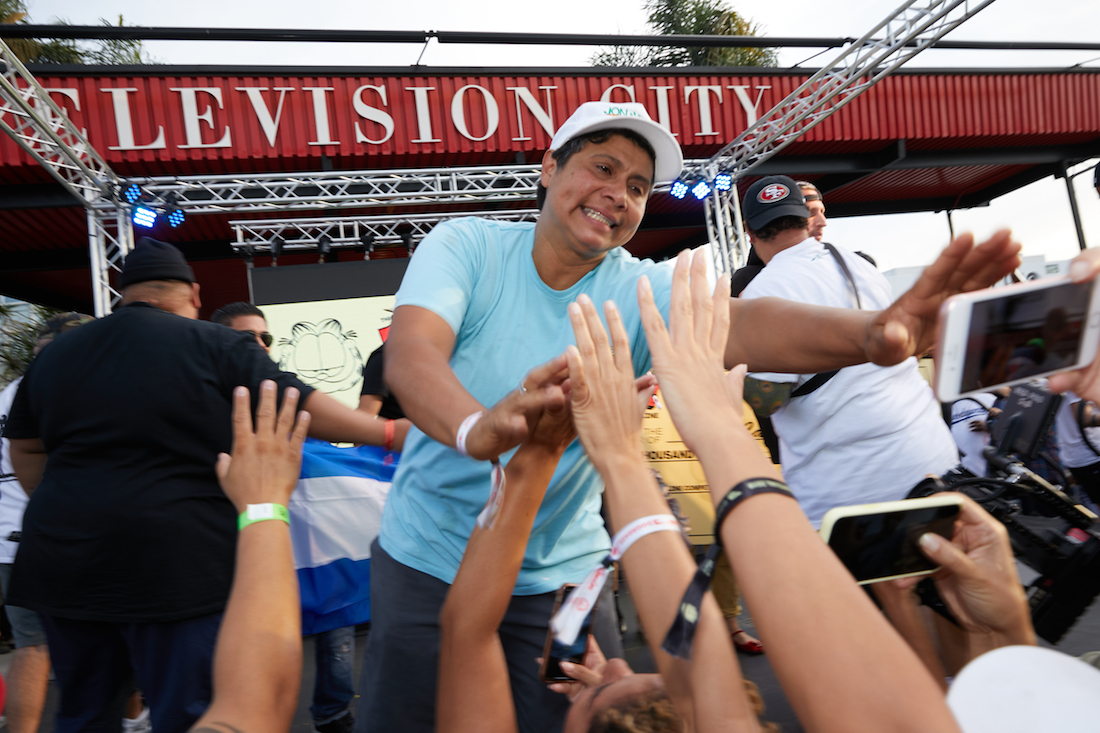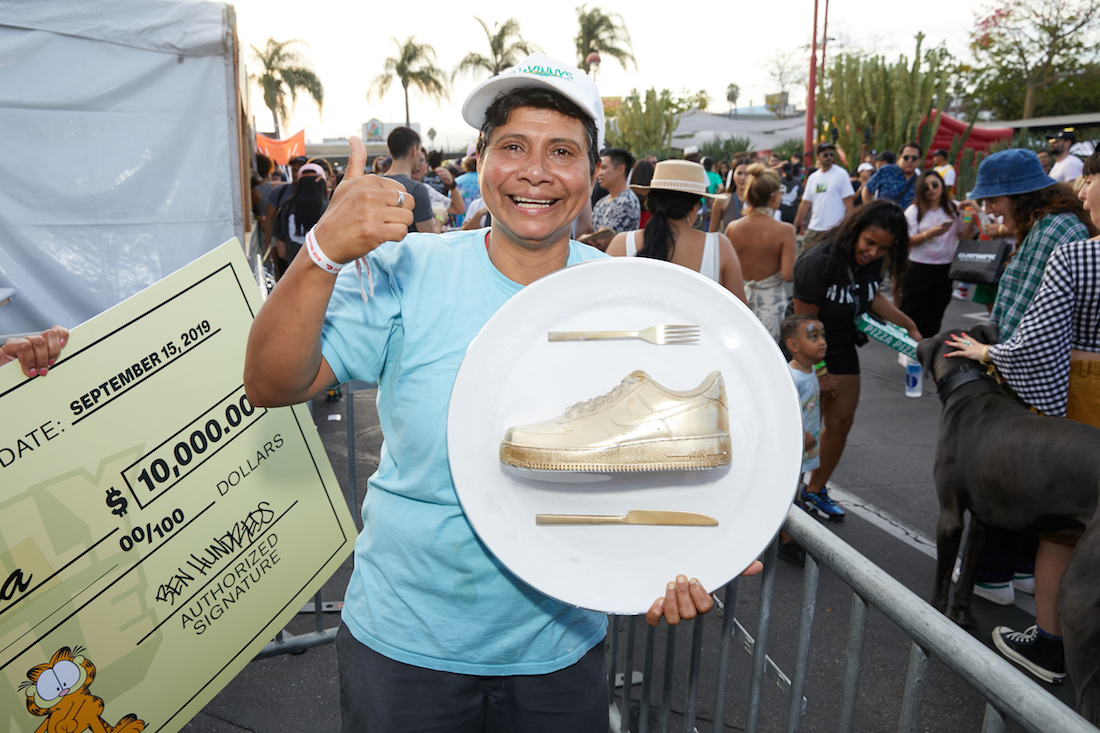 As everyone whipped out their phone to catch the scene from "Colors of the Wind" playing out in the sunset above, I took the opportunity to hit the booths I had missed out on earlier. The tuna toast from Kato that matched their James Jean-designed collaboration T-Shirt was [insert mind blown emoji]. I loved the Spam Musubi Rolls Tikifish made with Aaron Kai way more than I thought I would, and the Brisket Sandwich at Slab was crazy. Par for the course for Burt, who worked with Joshua Vides on arguably the coolest collab at Family Style.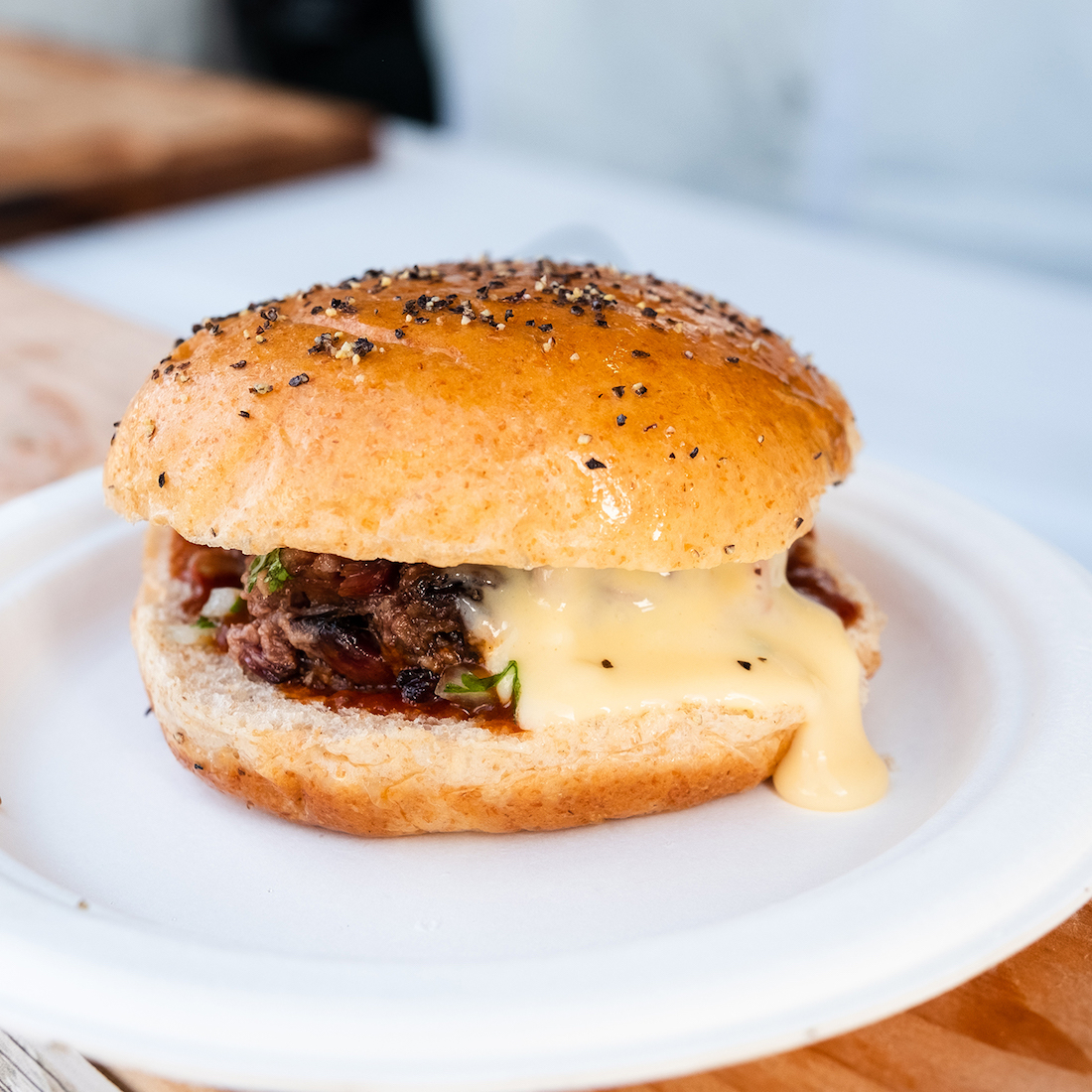 I didn't get a chance to try Yakido, who was in town from Hong Kong for the day. Their line was stacked all day long and they sold out early, which gives me an excuse to go check them out when their LA restaurant opens soon.
The team from Emo Nite closed out the night, spinning everyone's favorites and putting us right in our feels to distract us from the looming stomach pains. Right until the second we hit our curfew, Joy and Victor and the Tacos 1986 team was whipping out tacos left and right to a tremendous line that wanted to end their night with a surefire smash hit.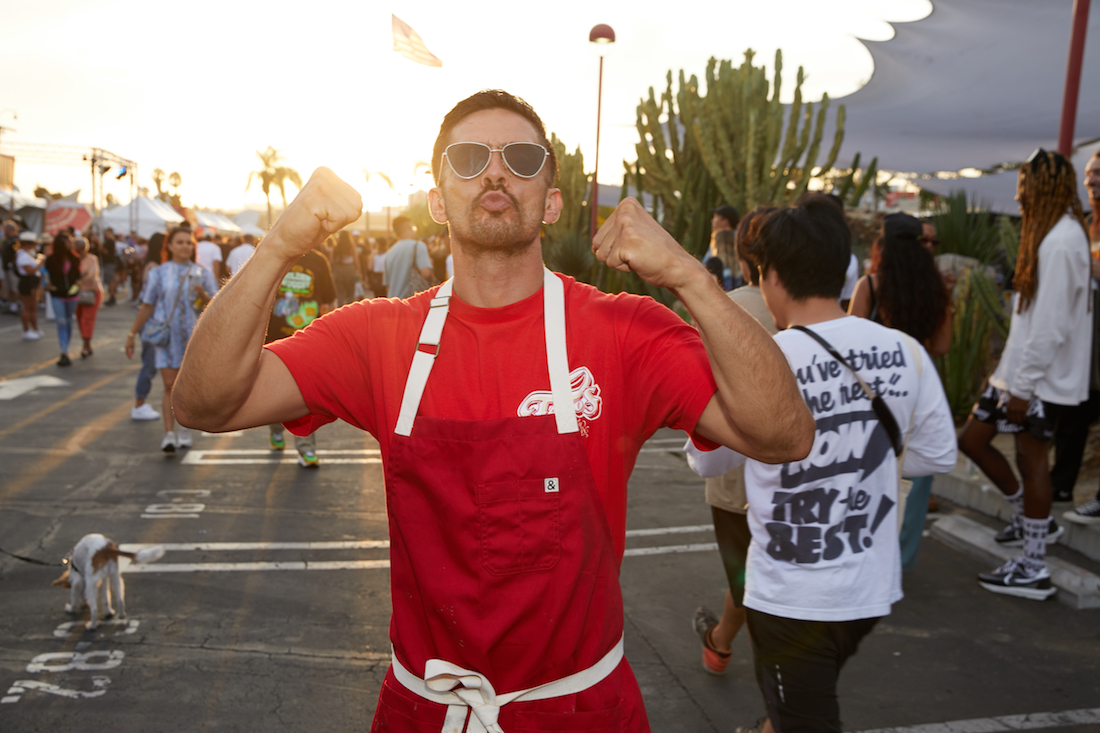 After one (three) last tacos, I stopped at the Gift Shop to grab any last-minute pieces I forgot, including a The Hundreds X Homeboy Industries T-Shirt. Not only was the graphic sick but all of the profits from the capsule went to support Homeboy's mission of helping former gang members and previously incarcerated men and women turn the page and start a new chapter in life. Then, it was time to call it a day on the inaugural Family Style Fest and sleep for the next 72 to 96 hours.
Thank you to all of our sponsor partners, especially DoorDash, Courvoisier, Nike, and NTWRK. We couldn't have brought this dream to reality without you. You saw the vision and trusted us to make it happen and we're eternally grateful.
Thank you to everyone on our team, who all worked incredibly hard over the last few months to make Family Style truly special. We changed the game.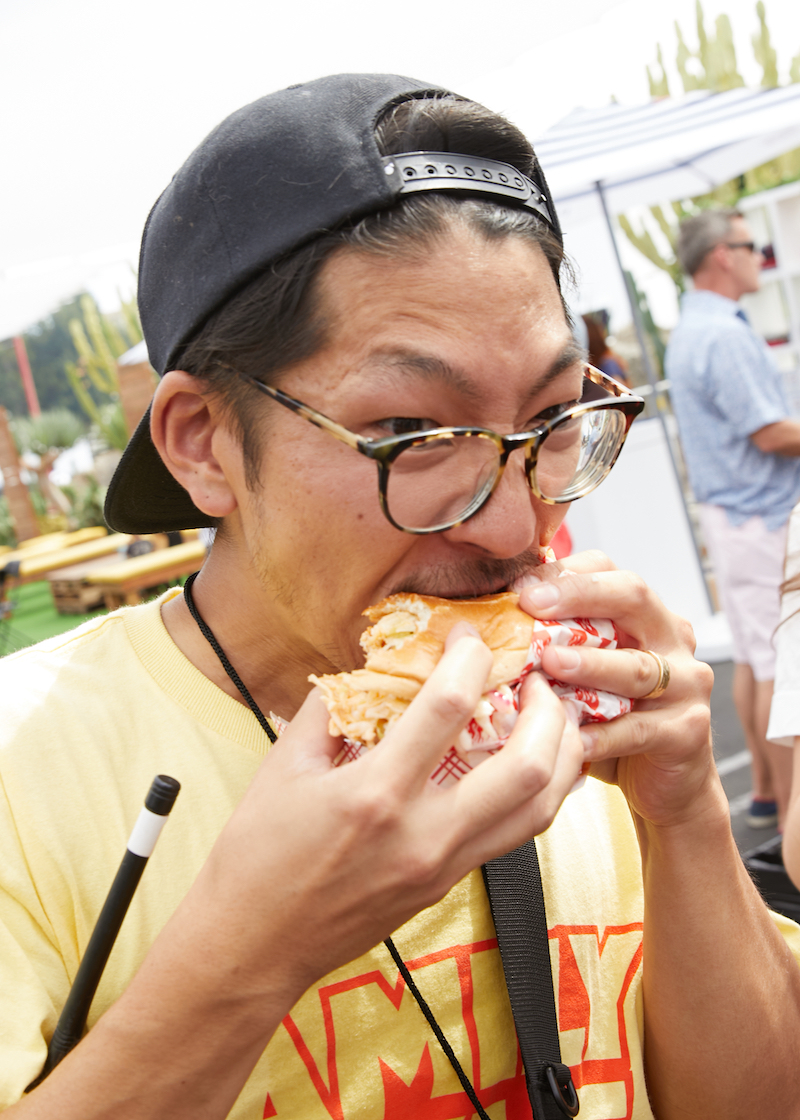 A massive thank you to all of our participating chefs, restaurants, brands, designers, artists, and musicians. We know this was the first time you've worked on a streetwear collab or food festival, depending on which world you come from, but you all stepped up to the plate and knocked it out of the park. The collaborations were awe-inspiring, and we can't wait to see what comes of these new creative partnerships.
Last but certainly not least, thank you to everyone who believed in us and supported by buying a ticket and showing up. It was so much fun getting to meet you and seeing everyone have a great time with their friends and family. Even though there were hiccups, the overwhelming love we've gotten from you in the days after the festival has cemented our plans to keep building and improving Family Style so we can do it all over again next year… and the year after… and the next after that. Can't wait, I'll be switching to lettuce-only to prepare starting now.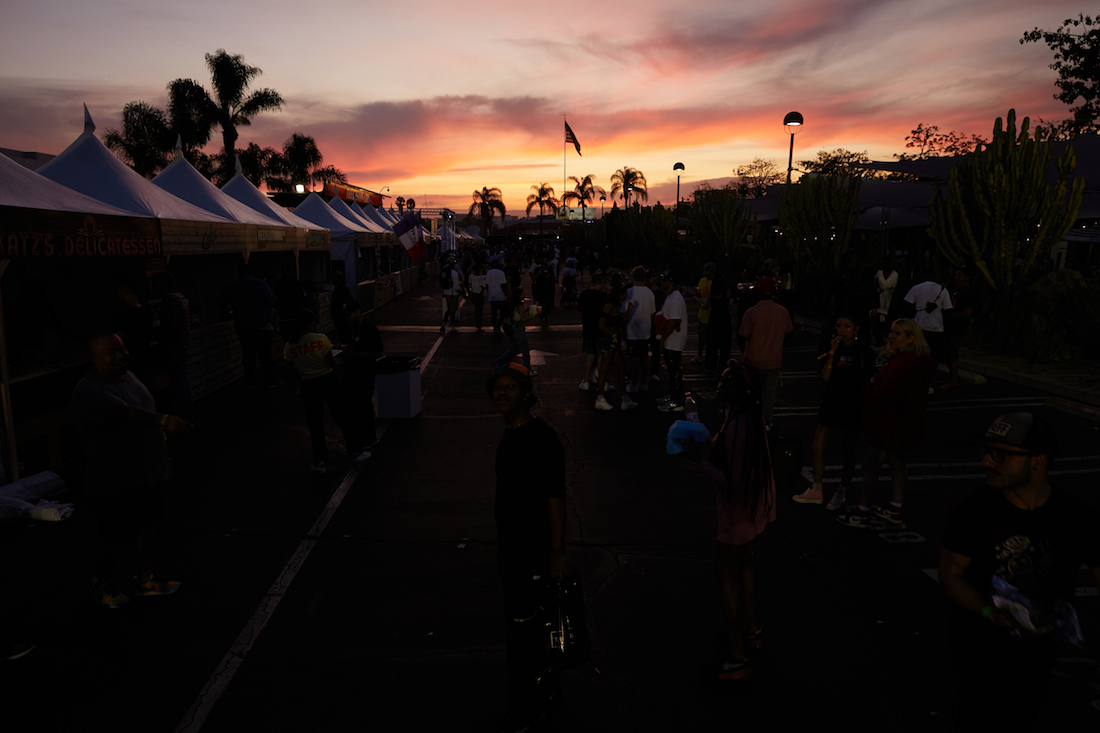 Share this link with your friends if you see their photo below!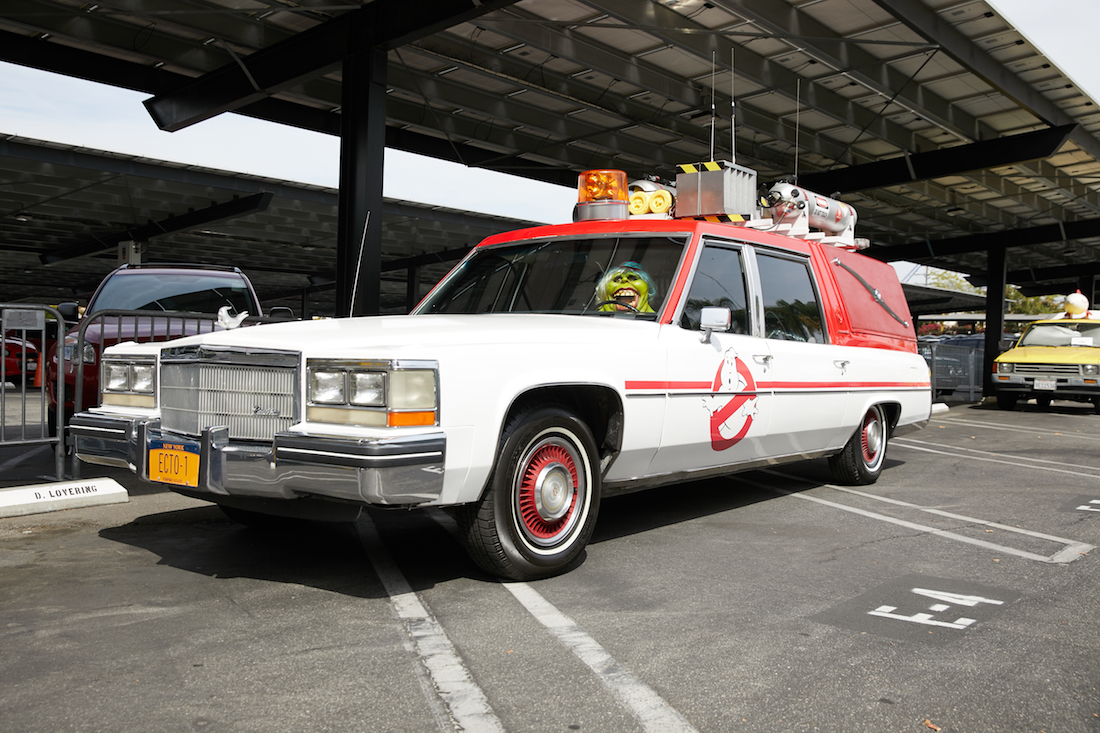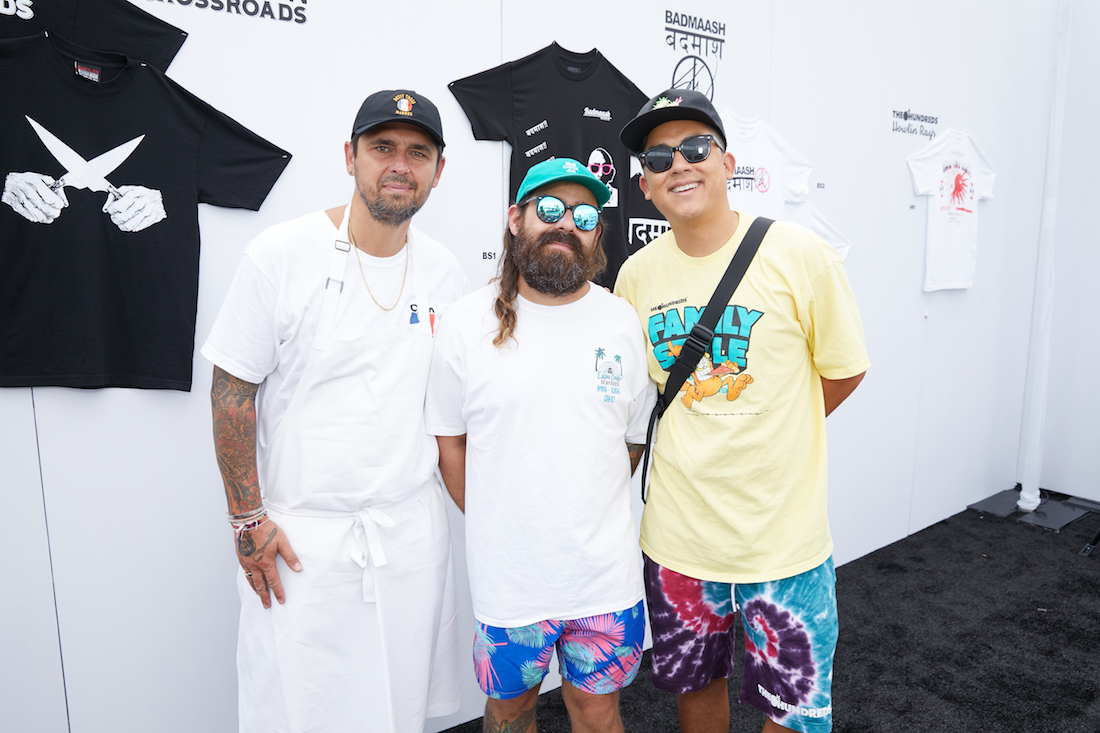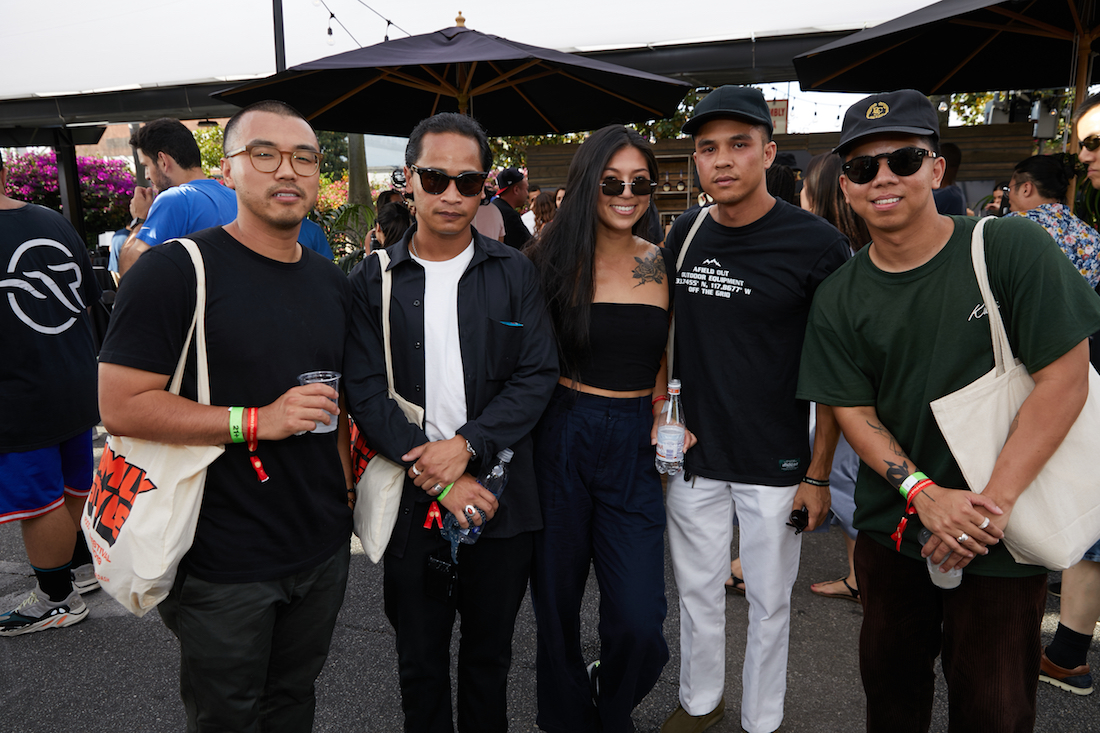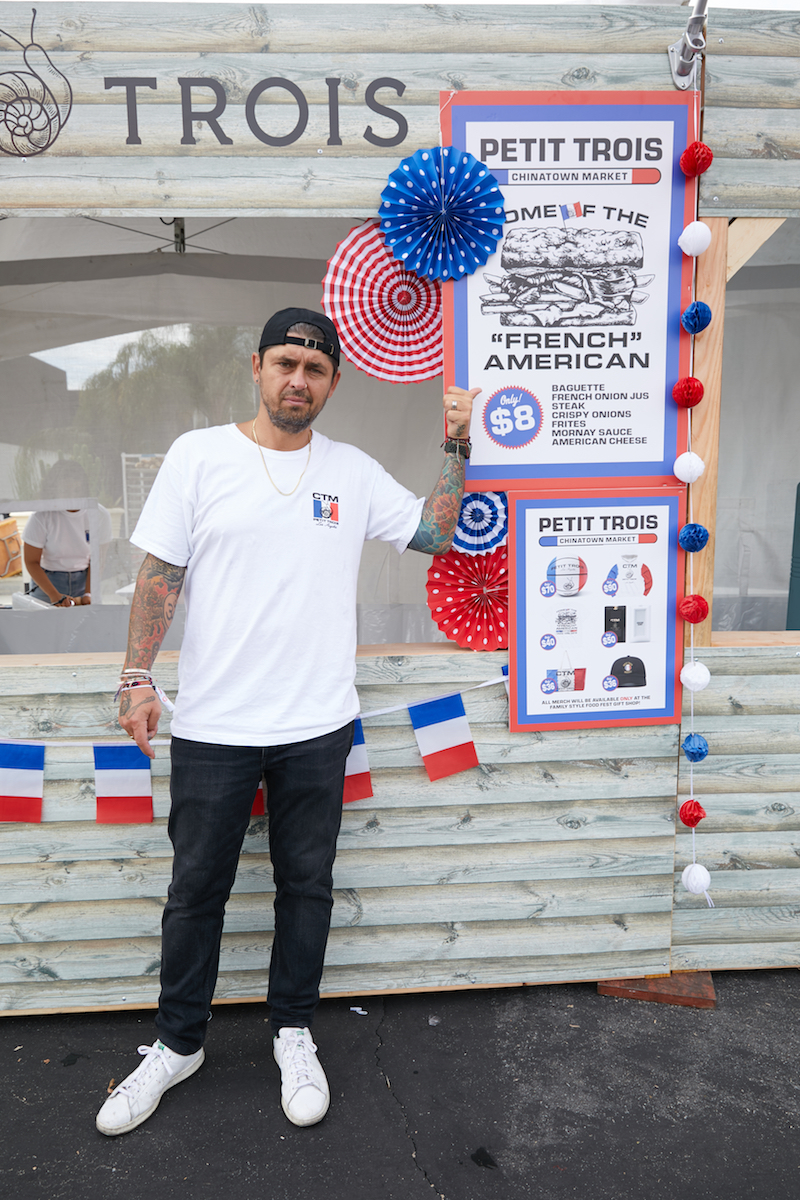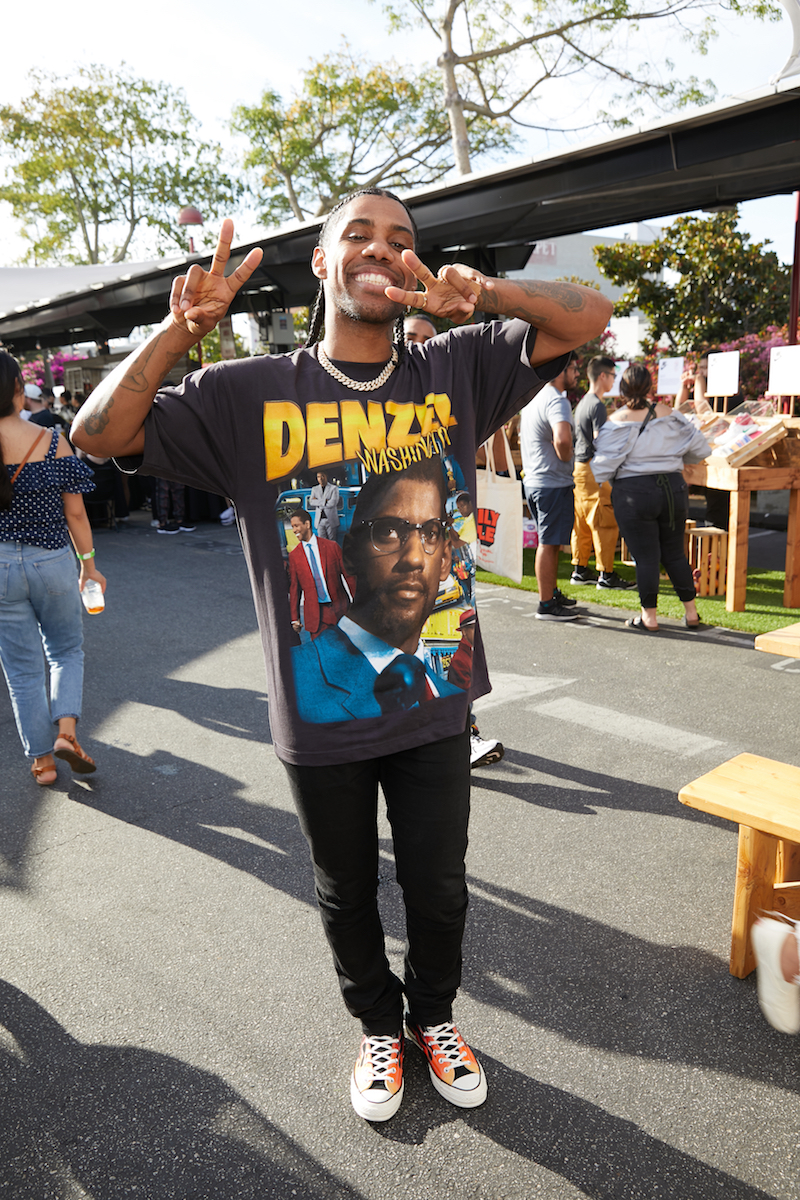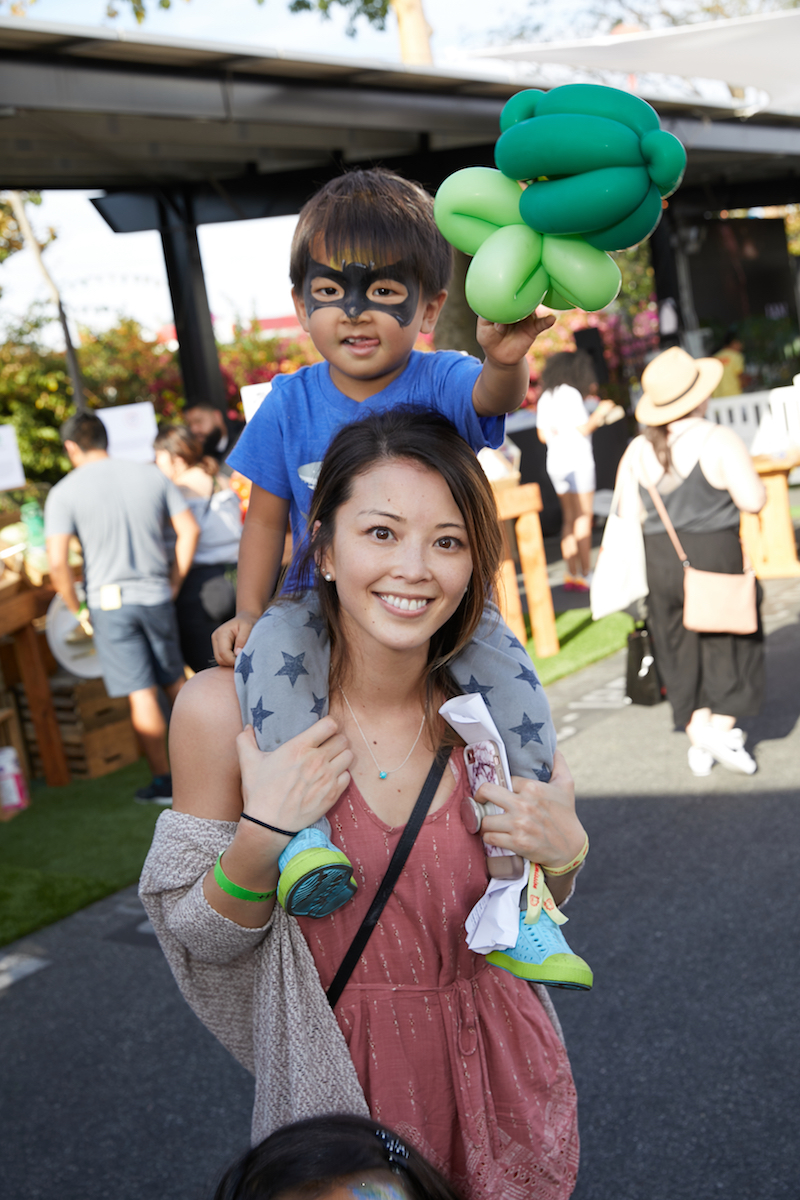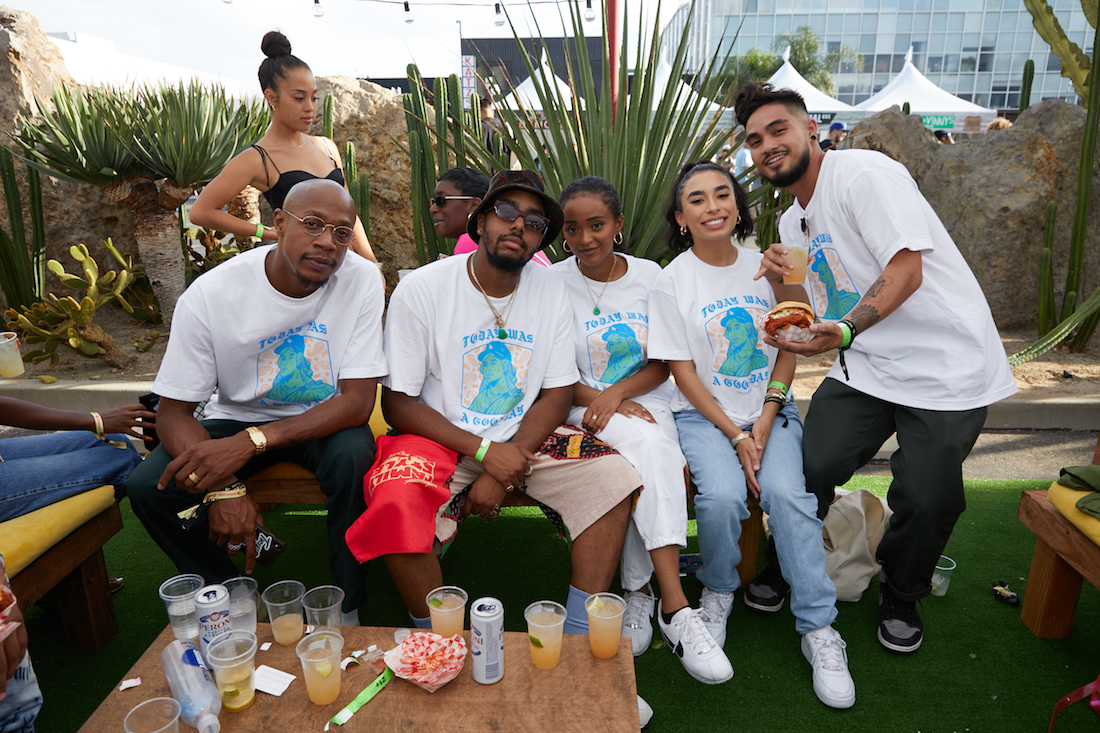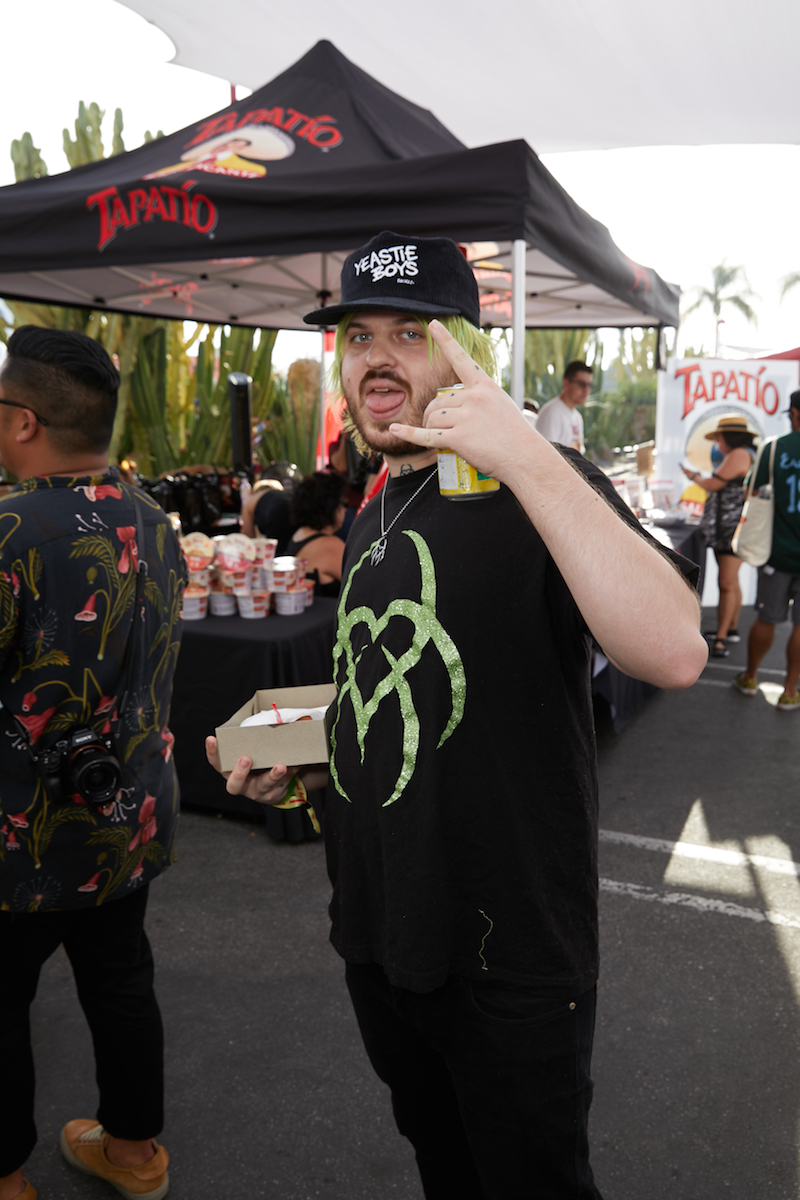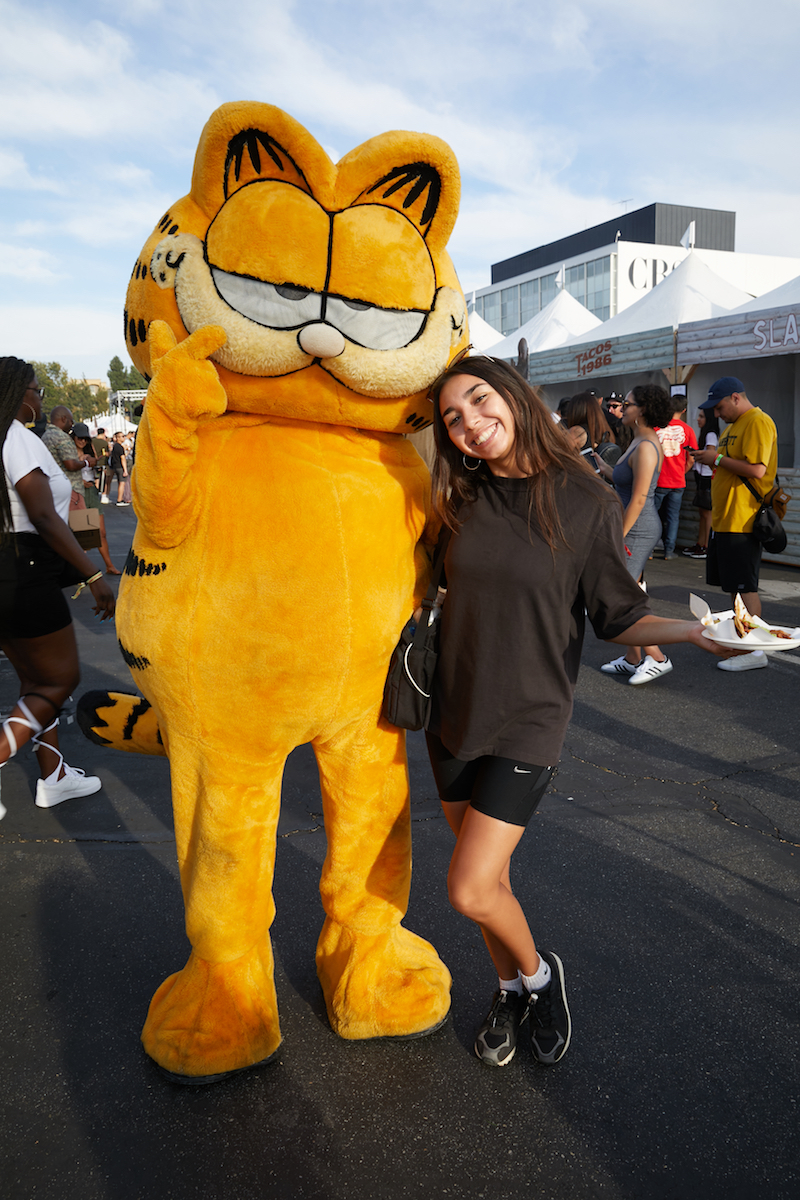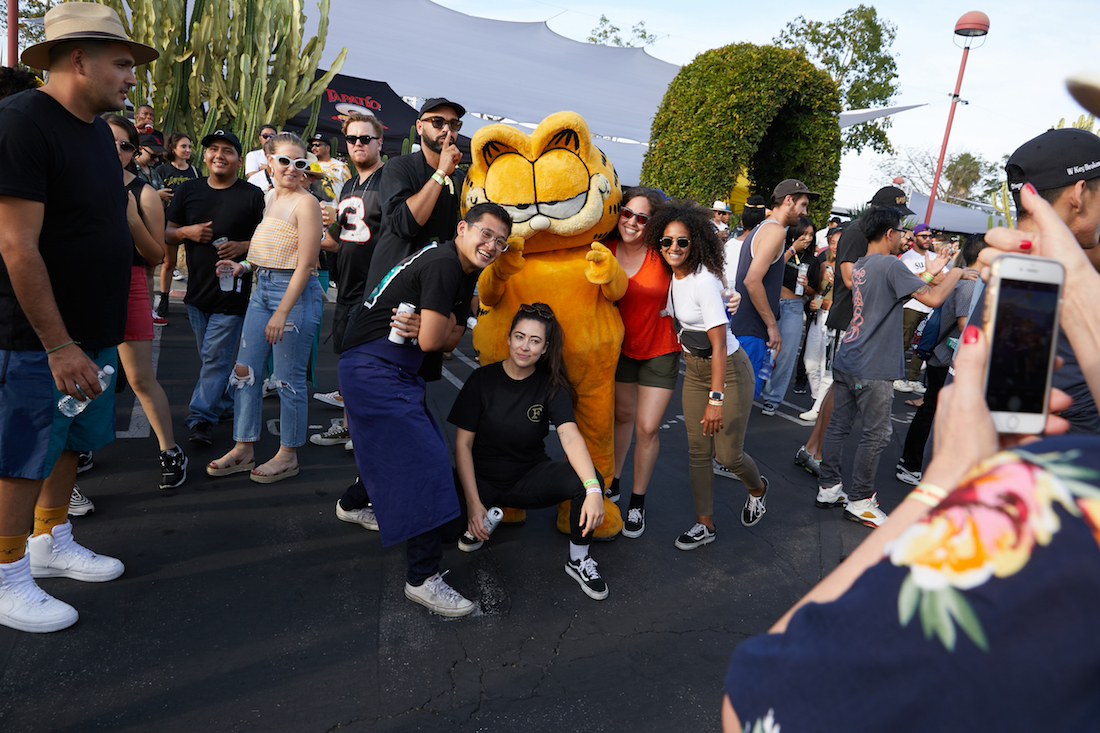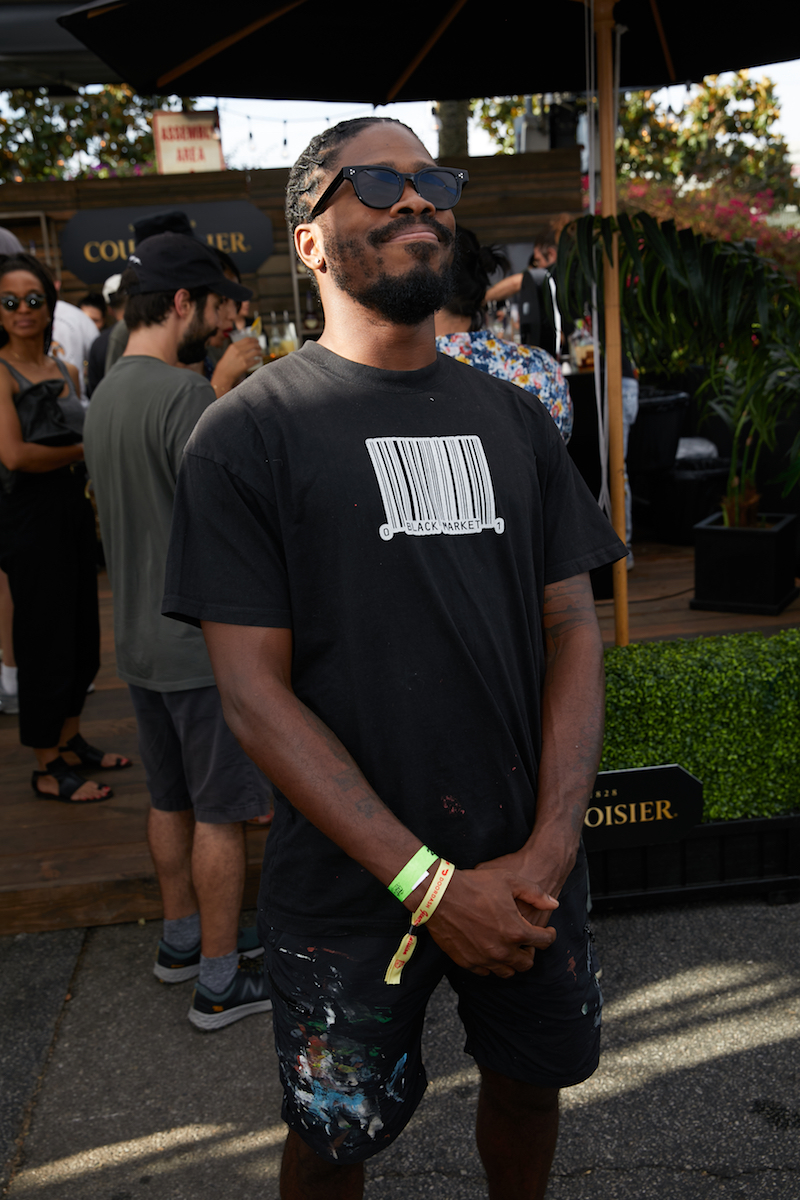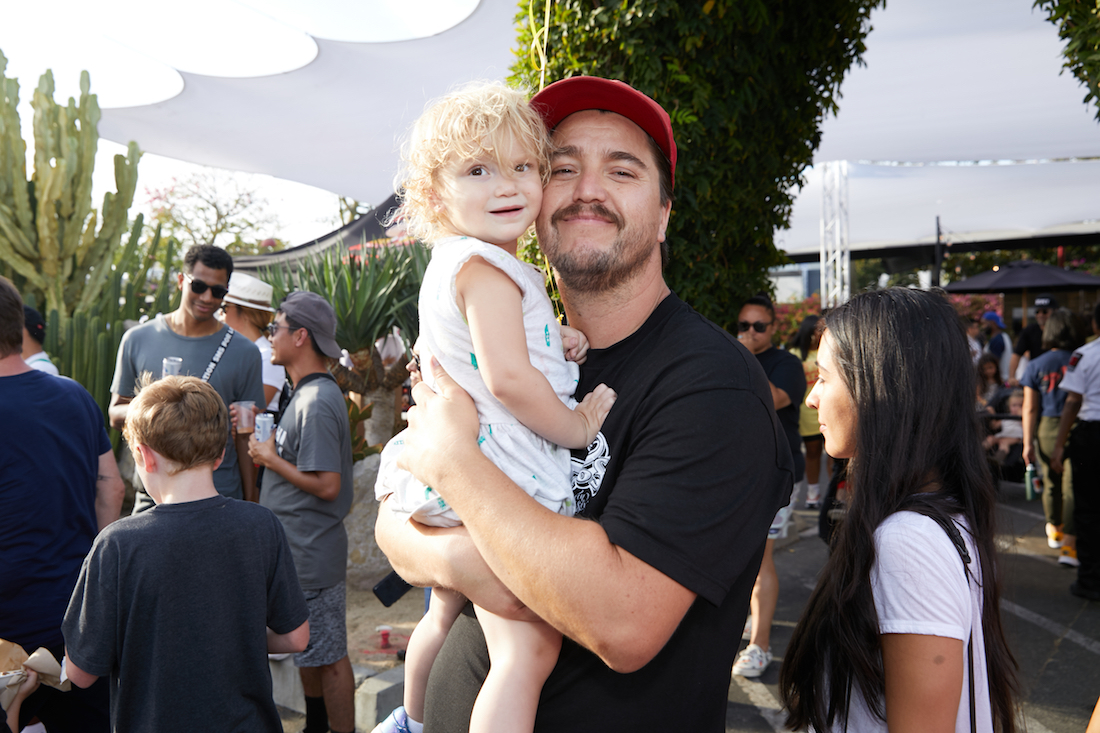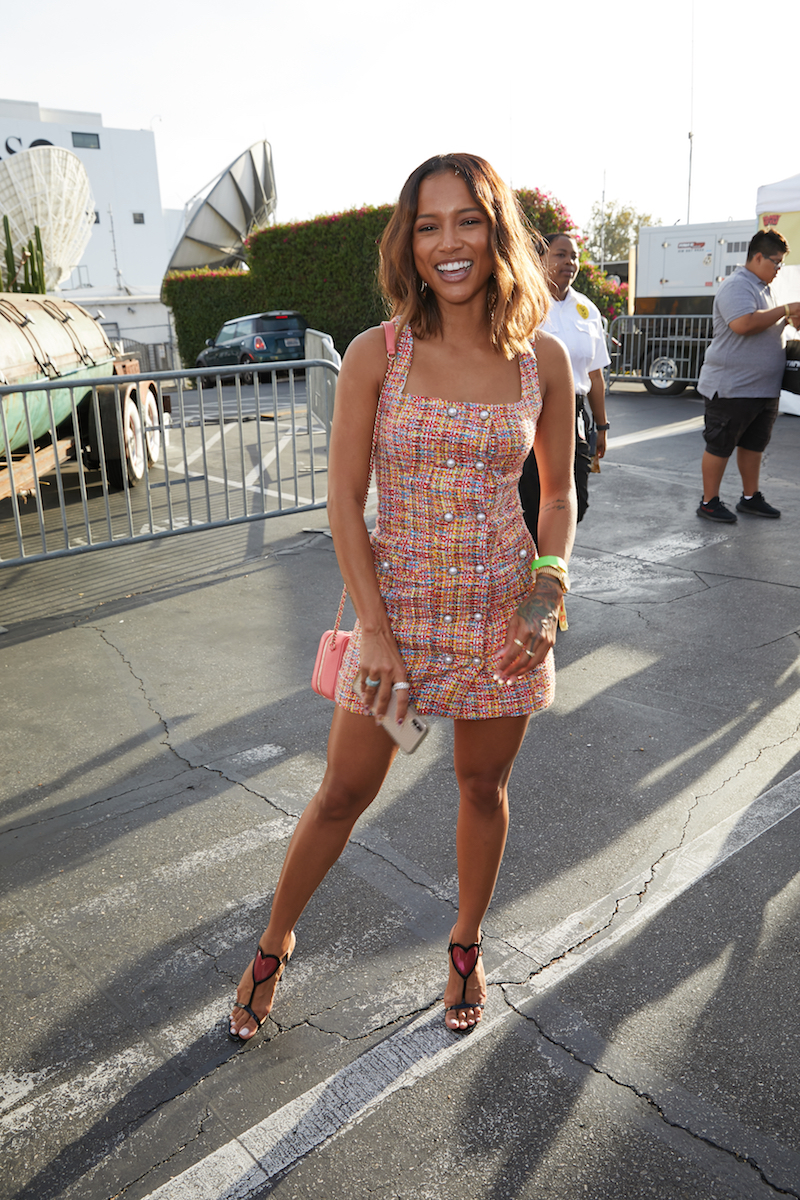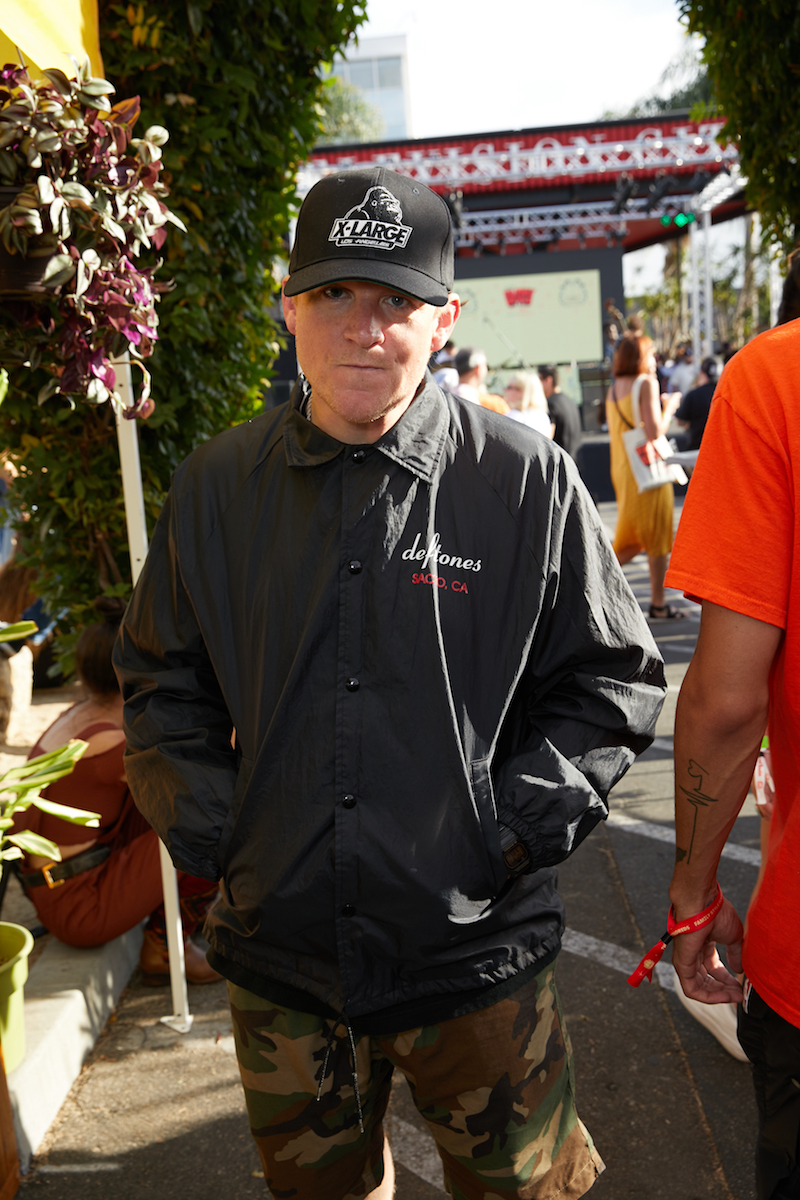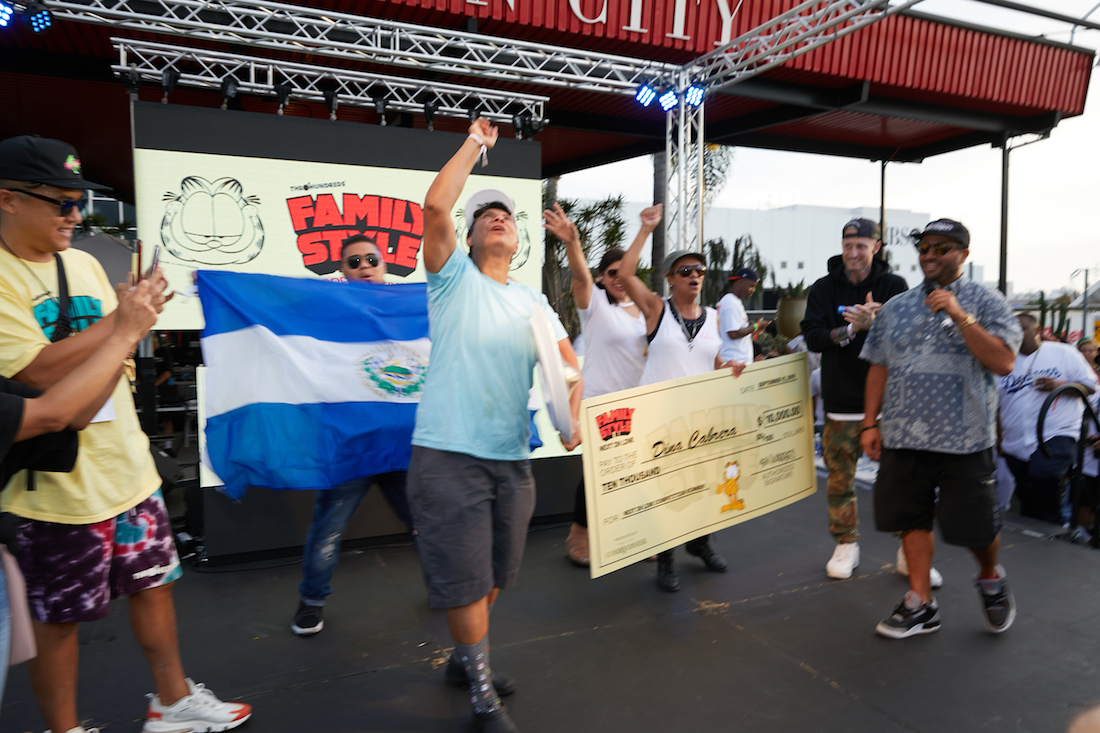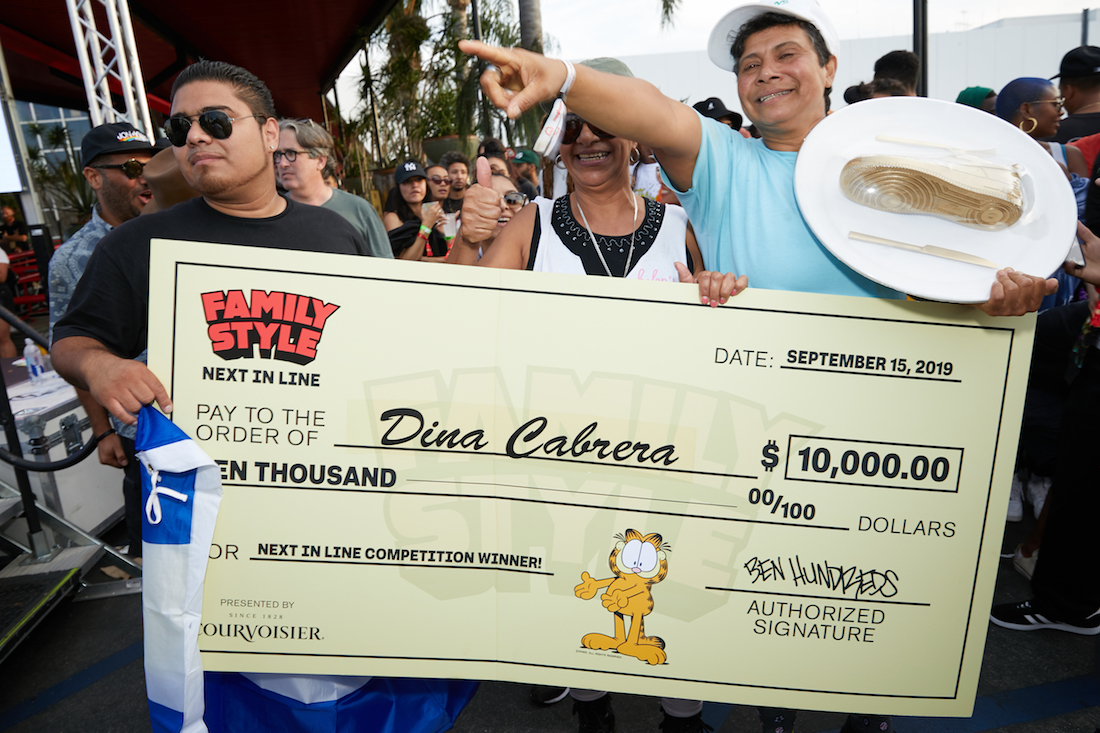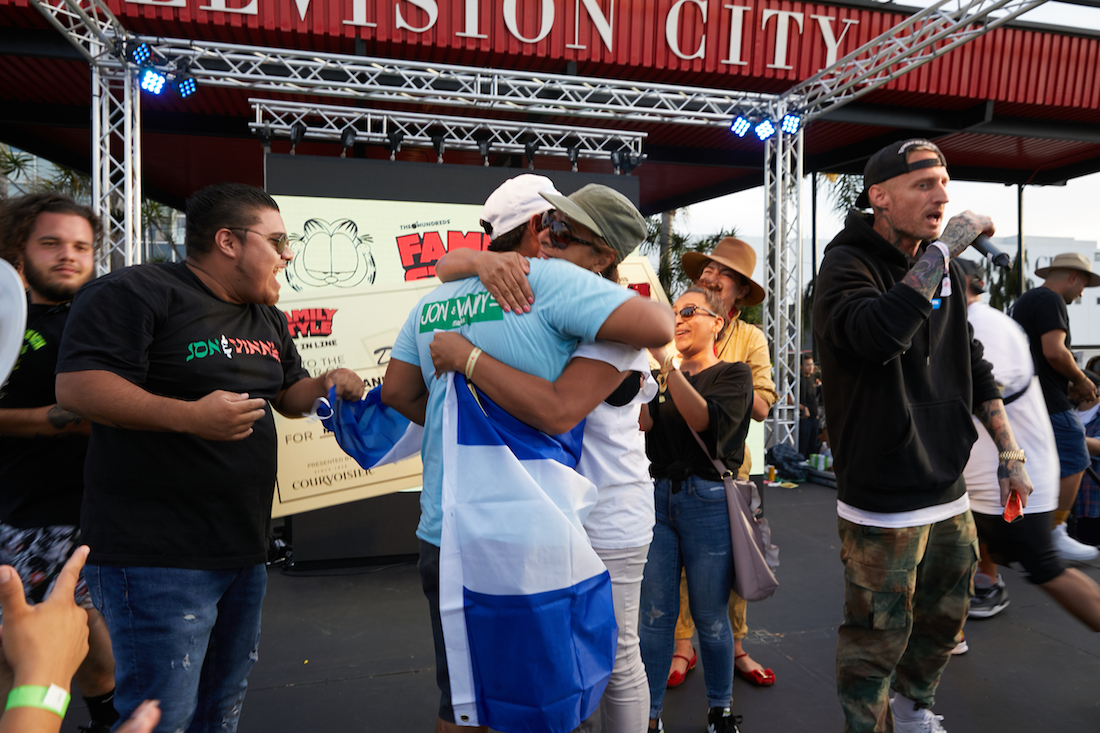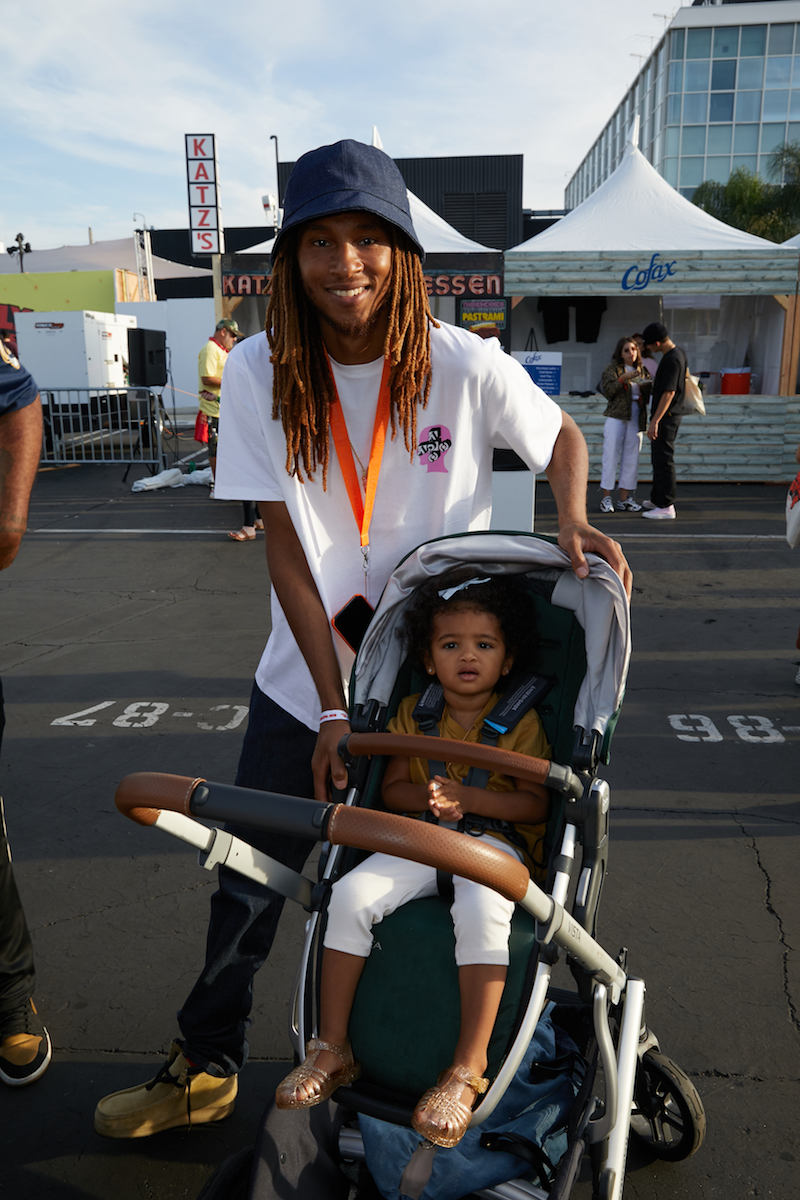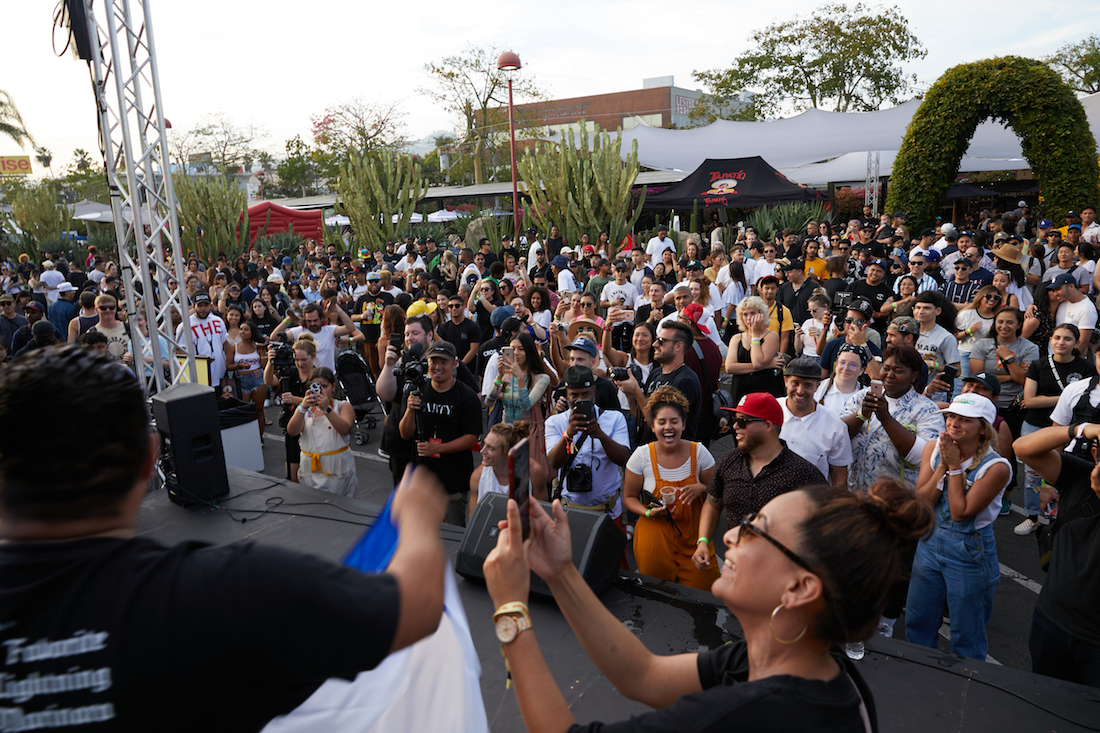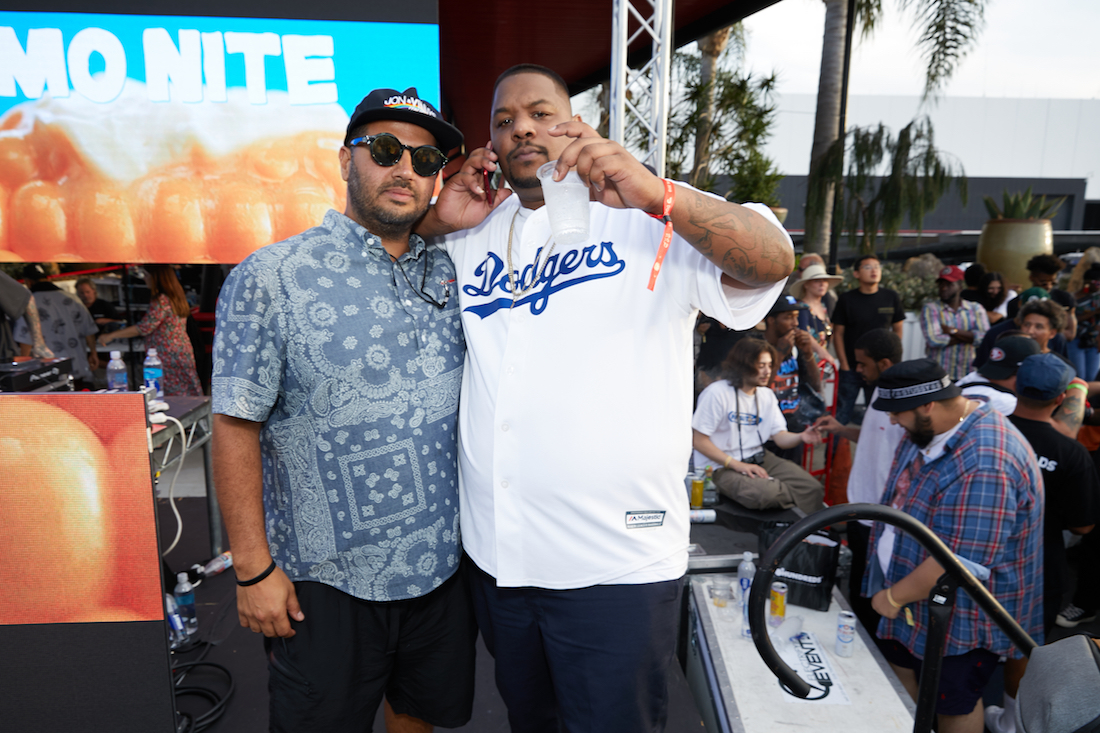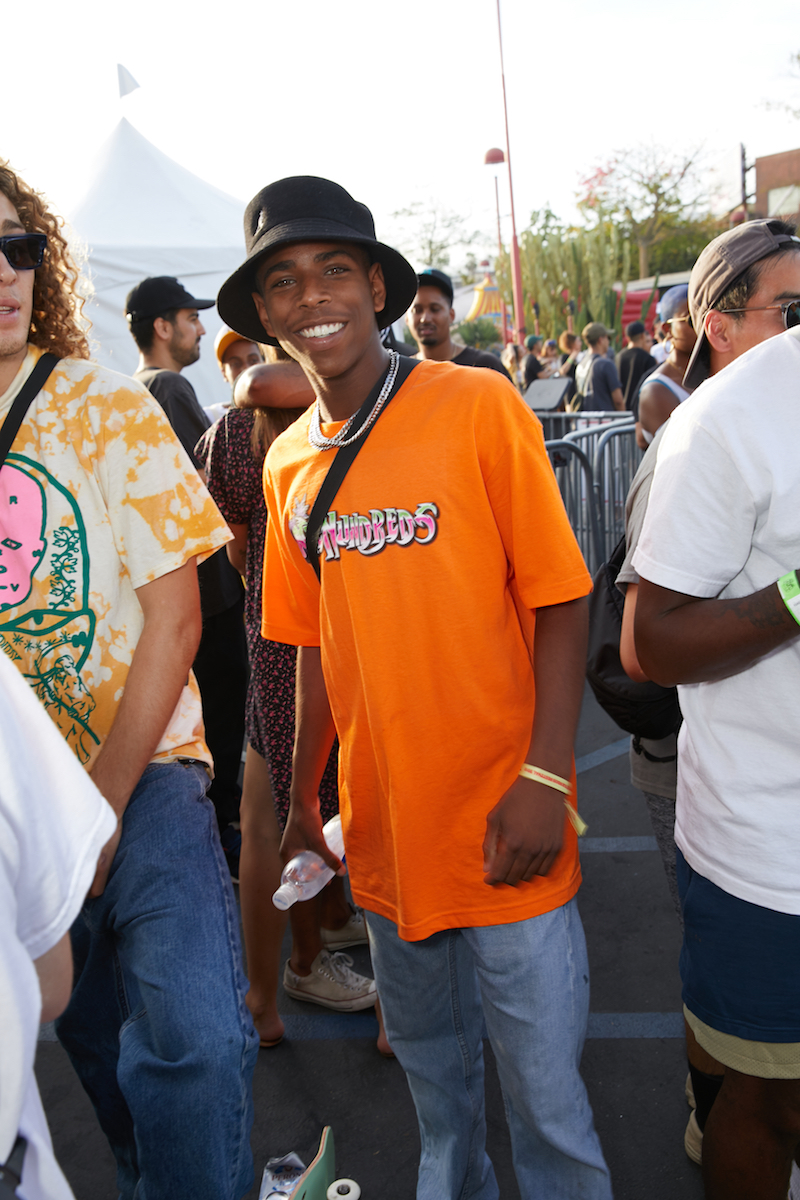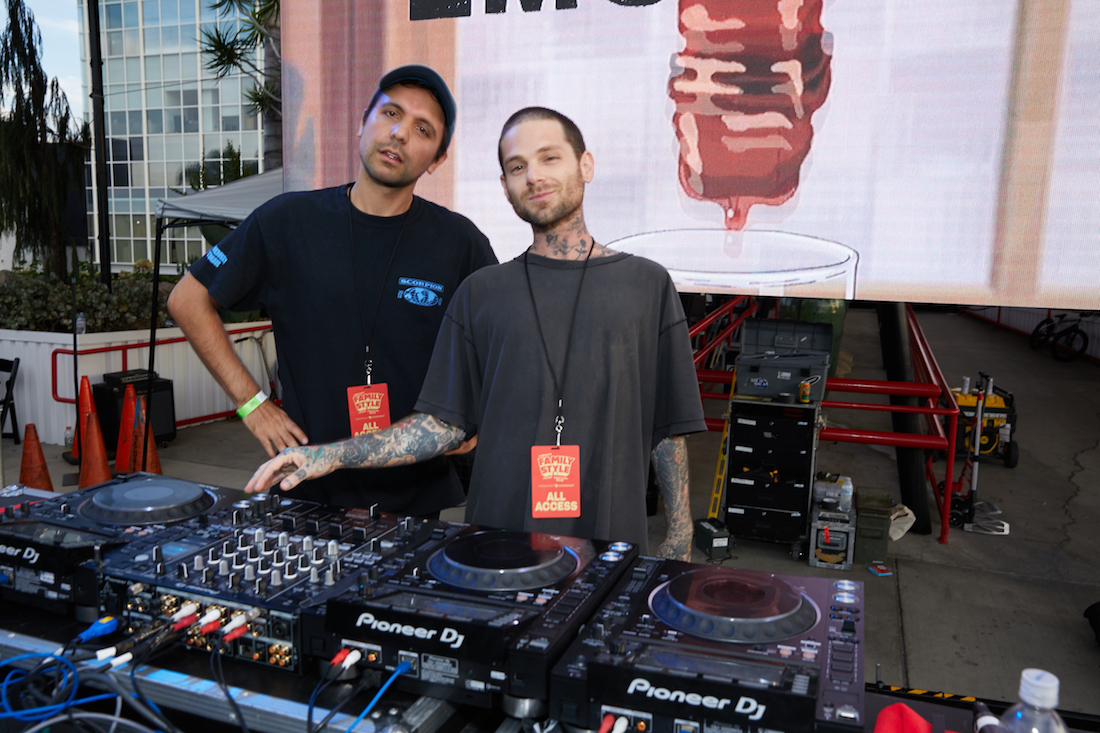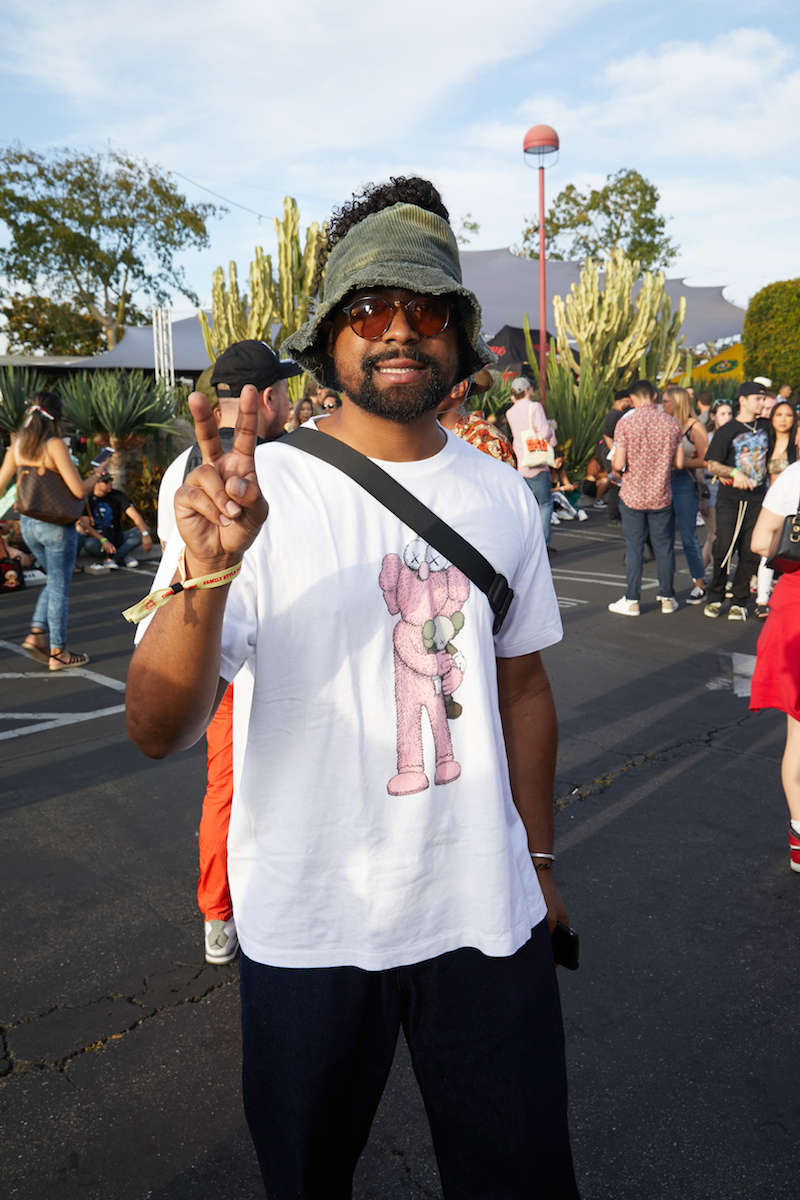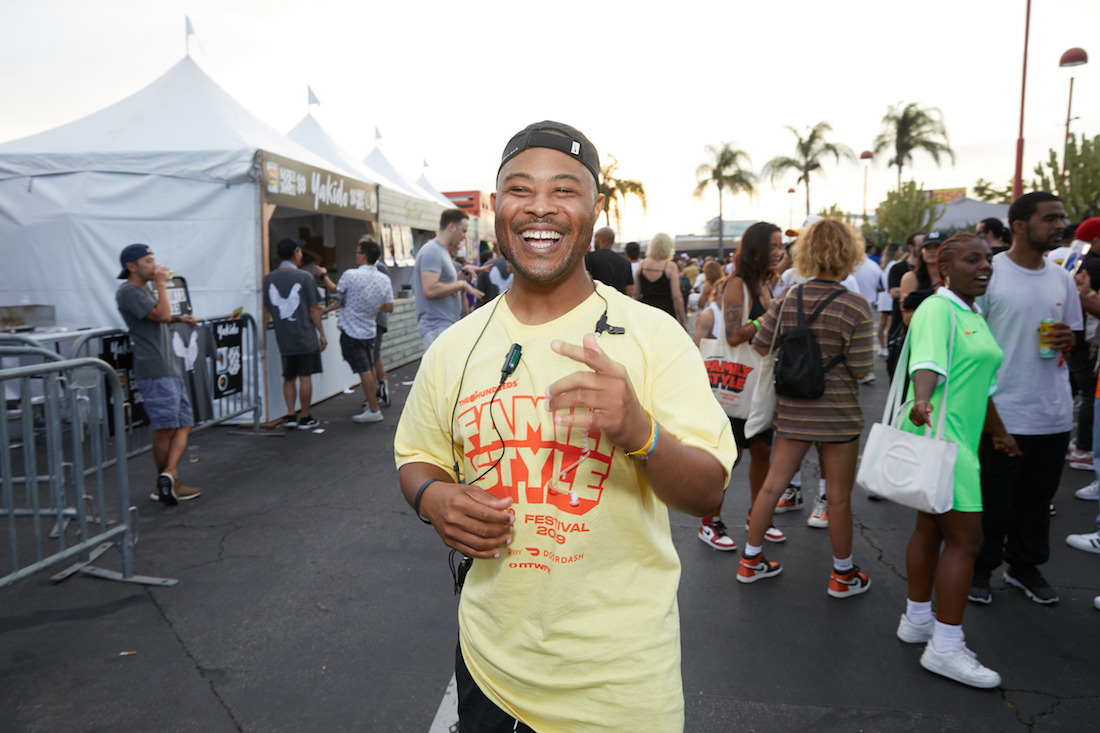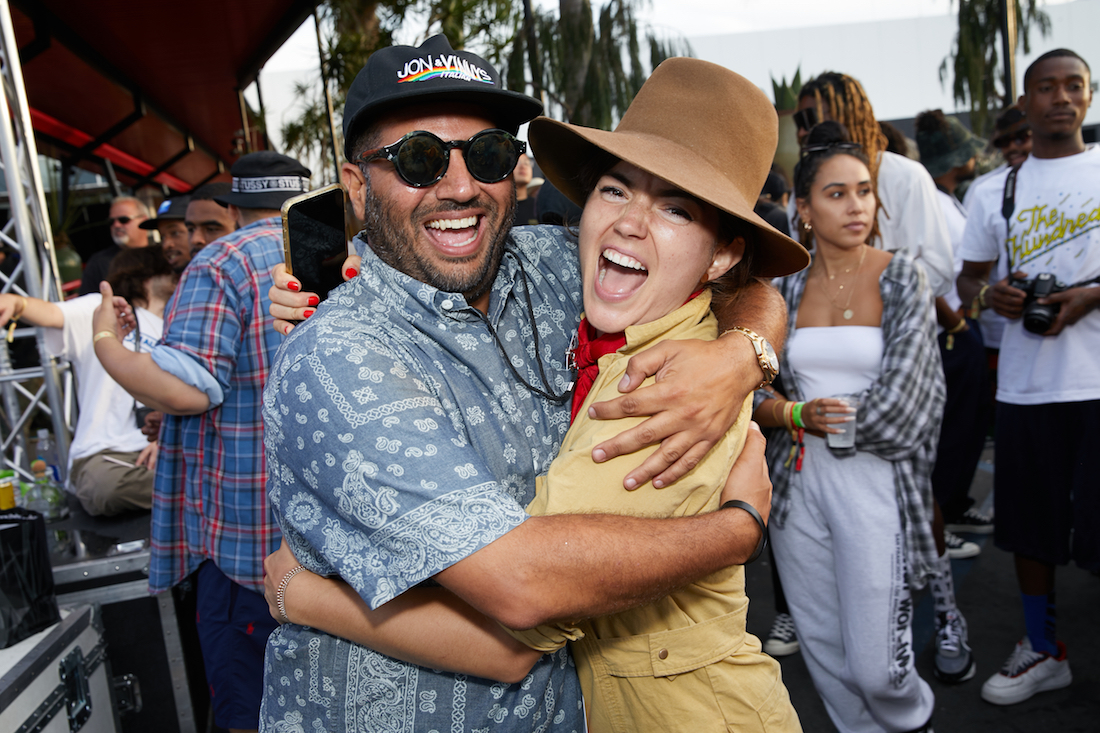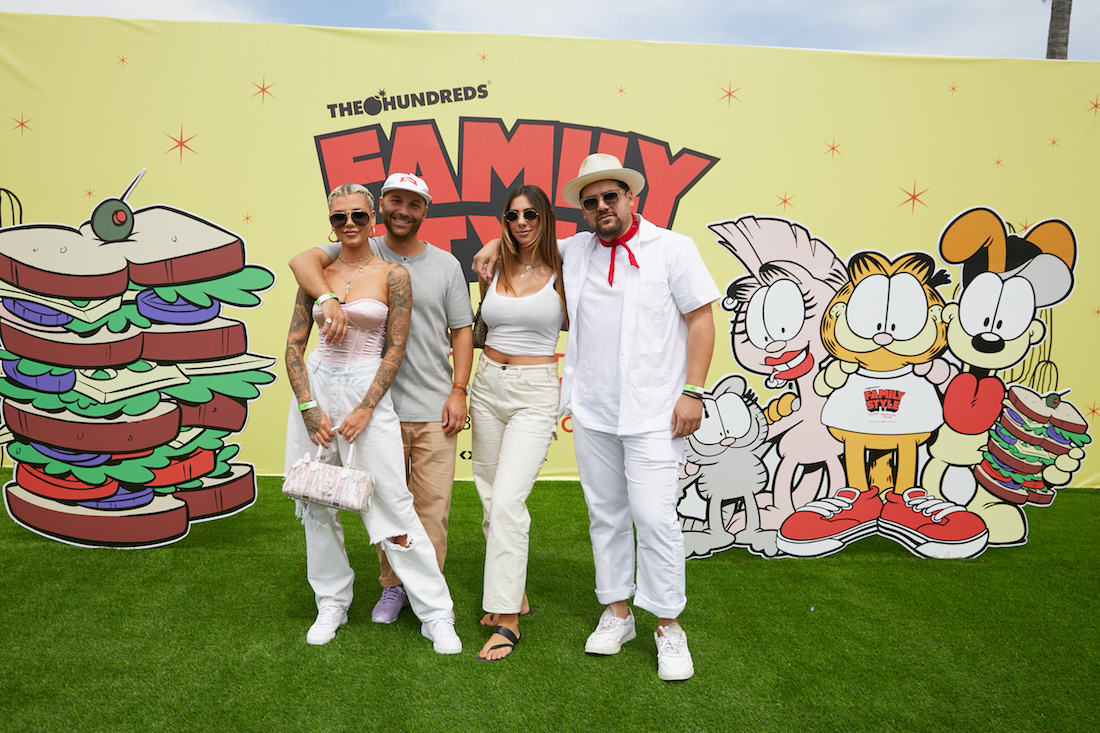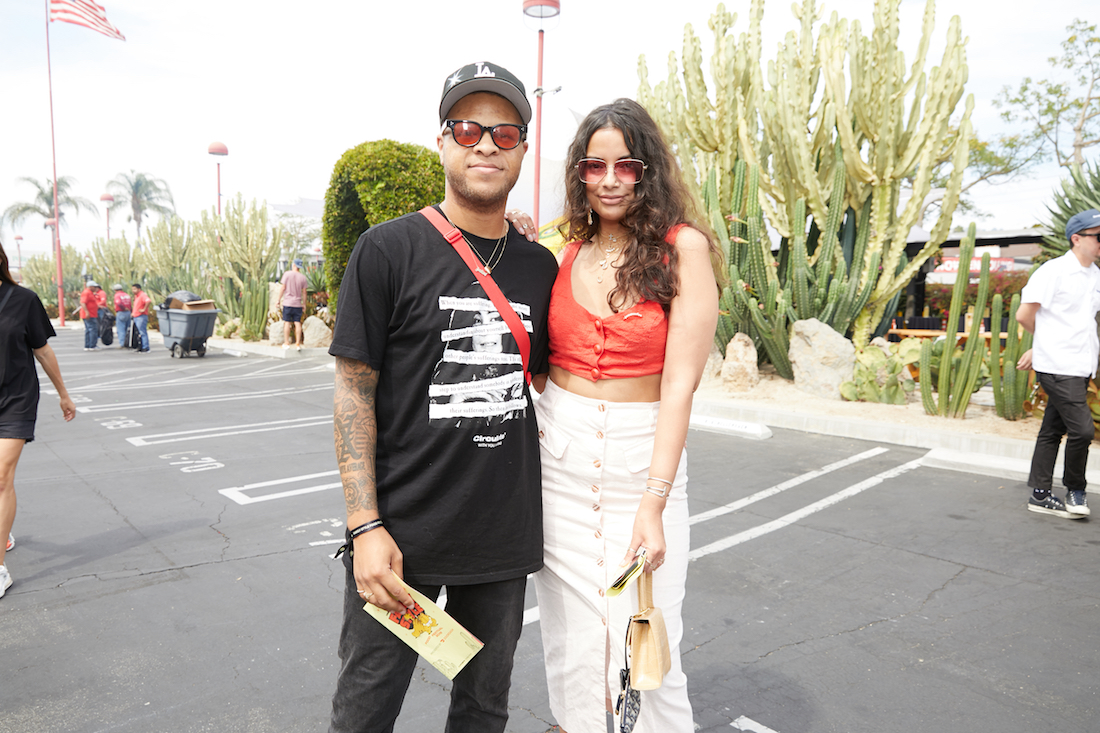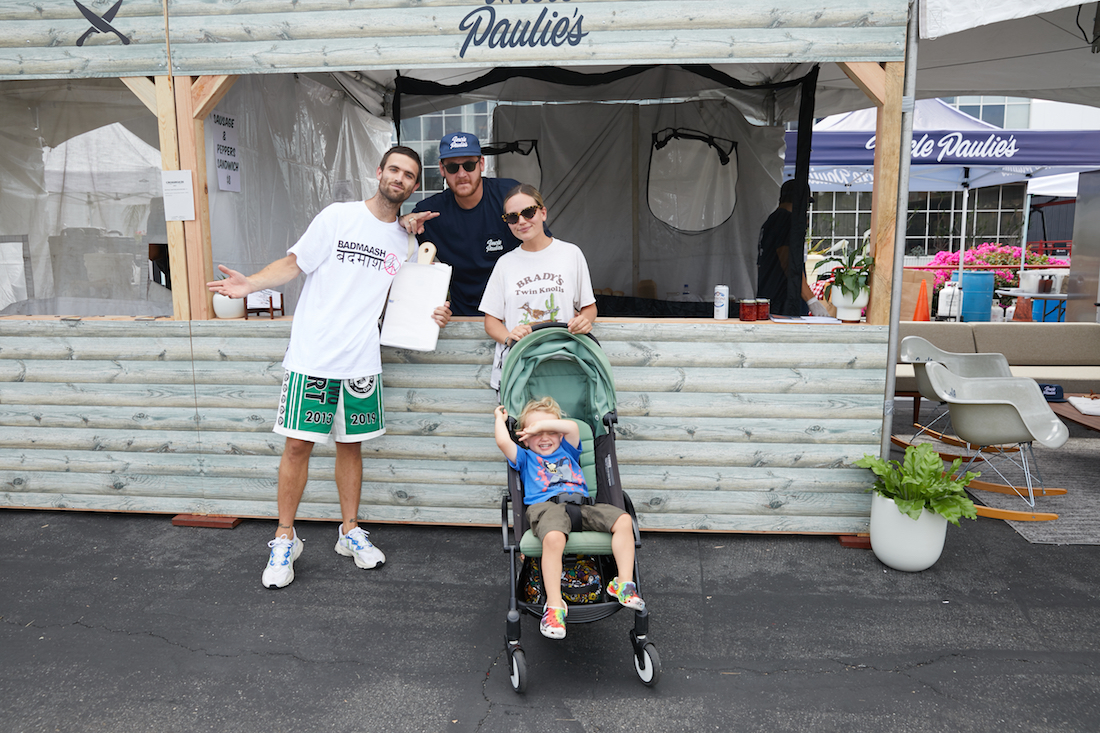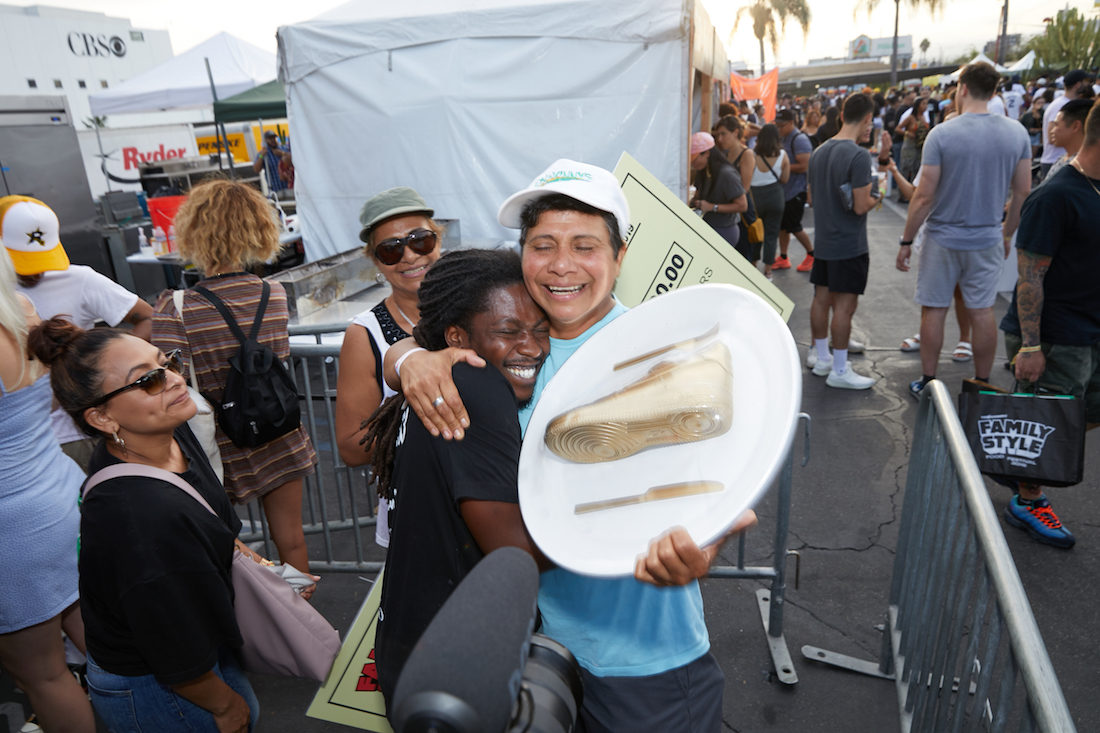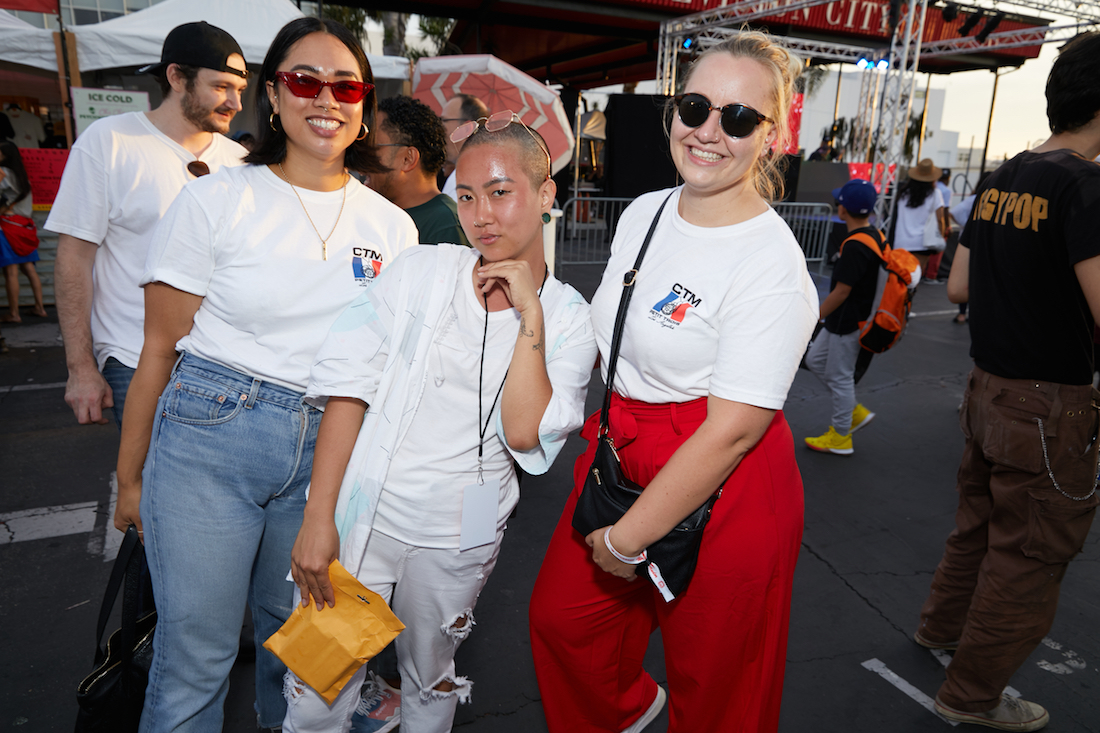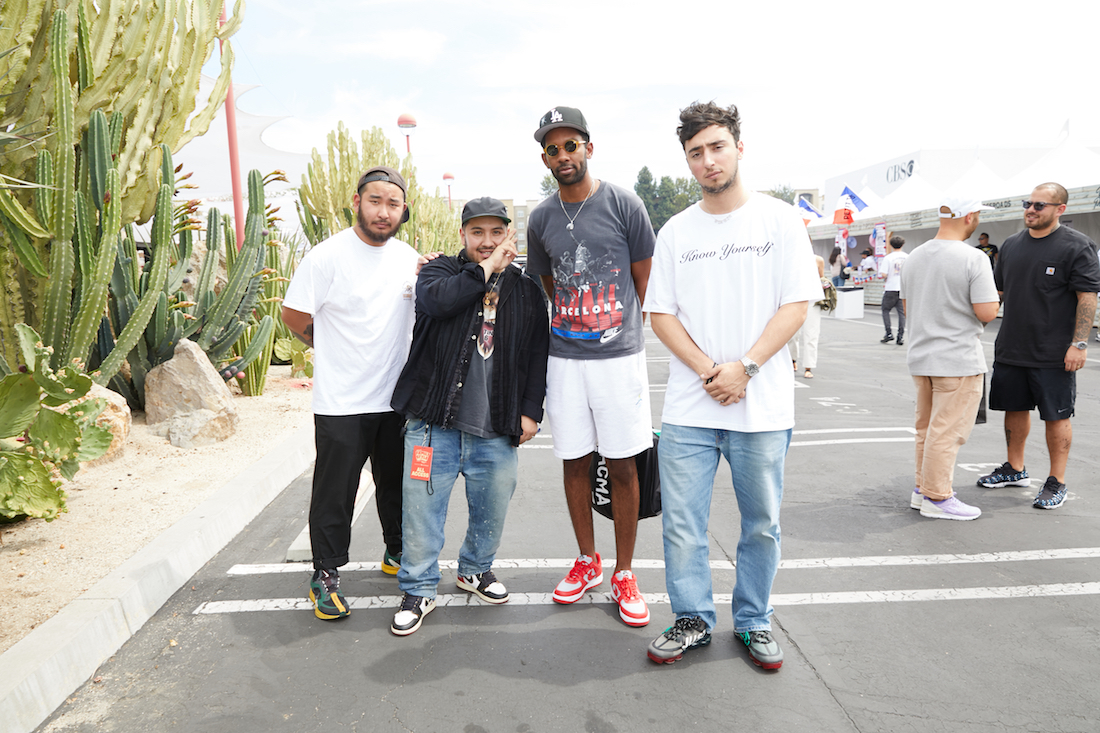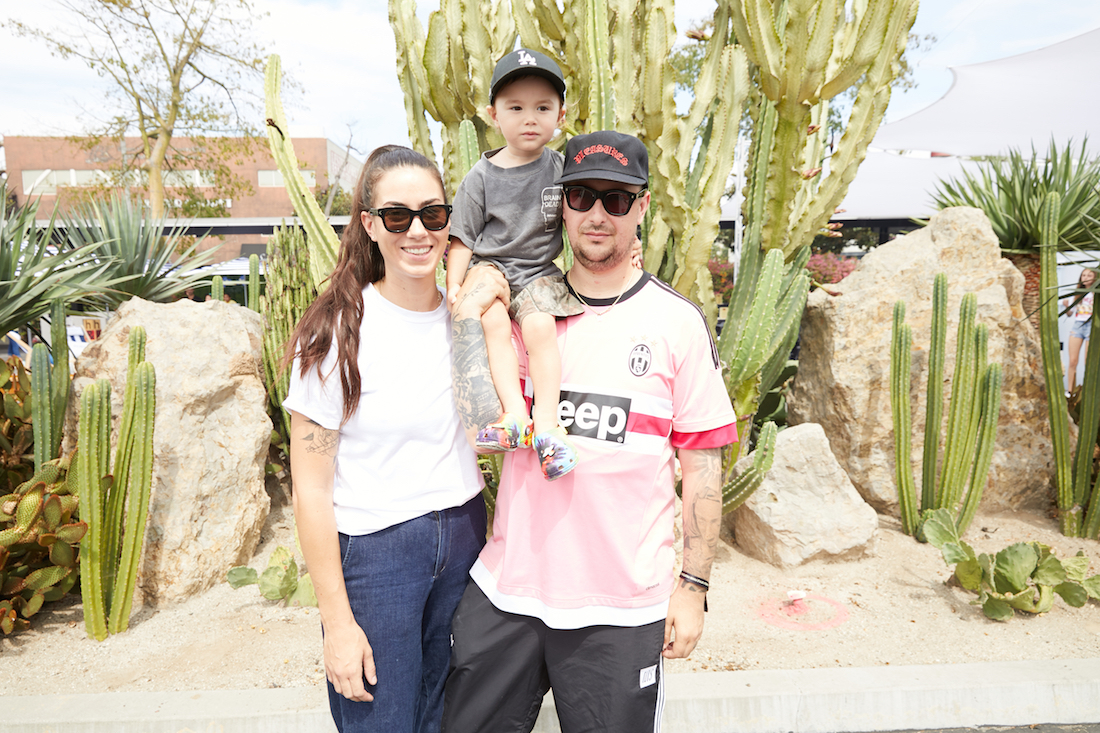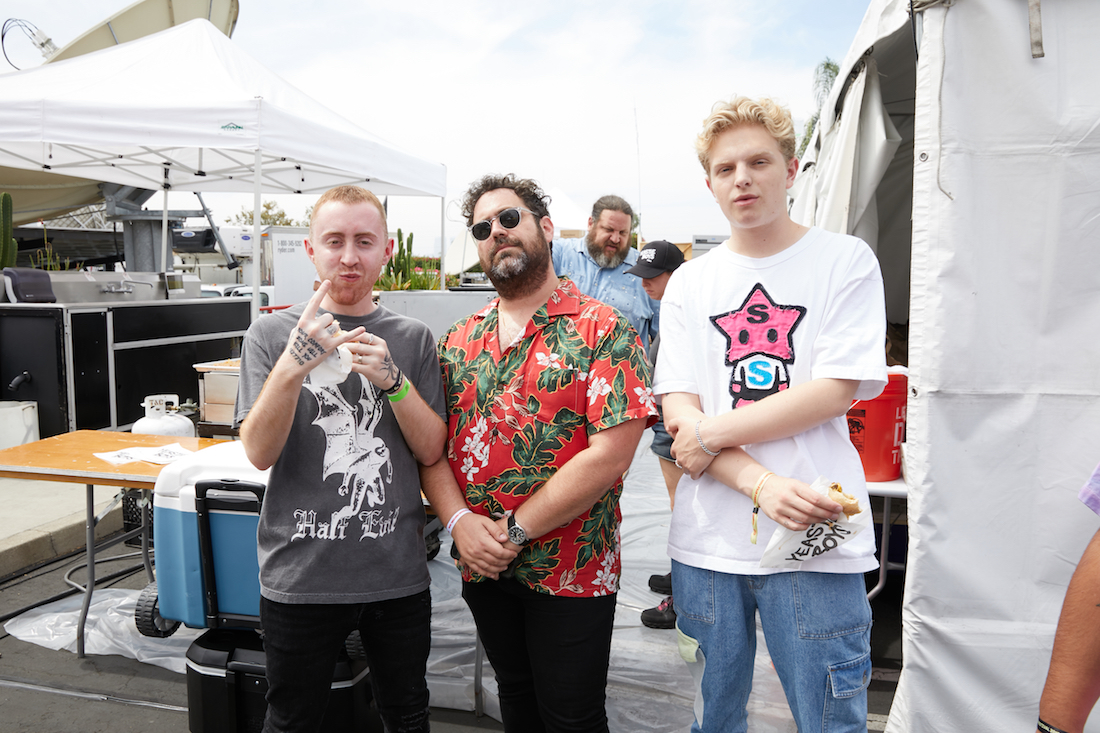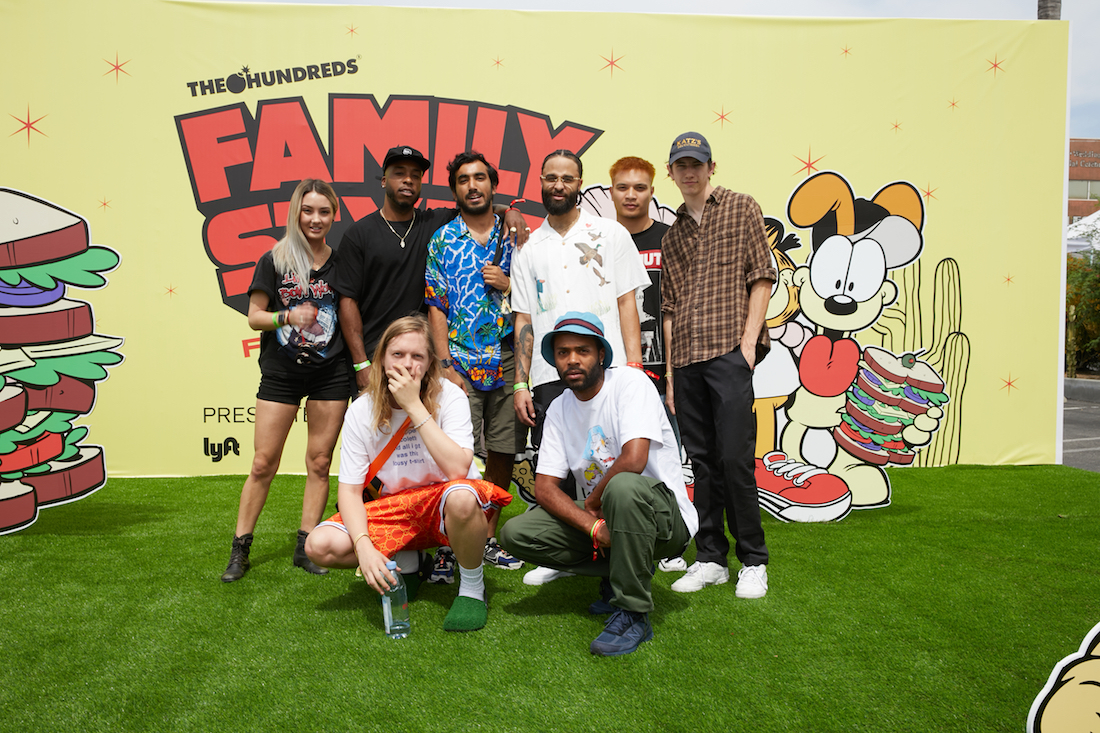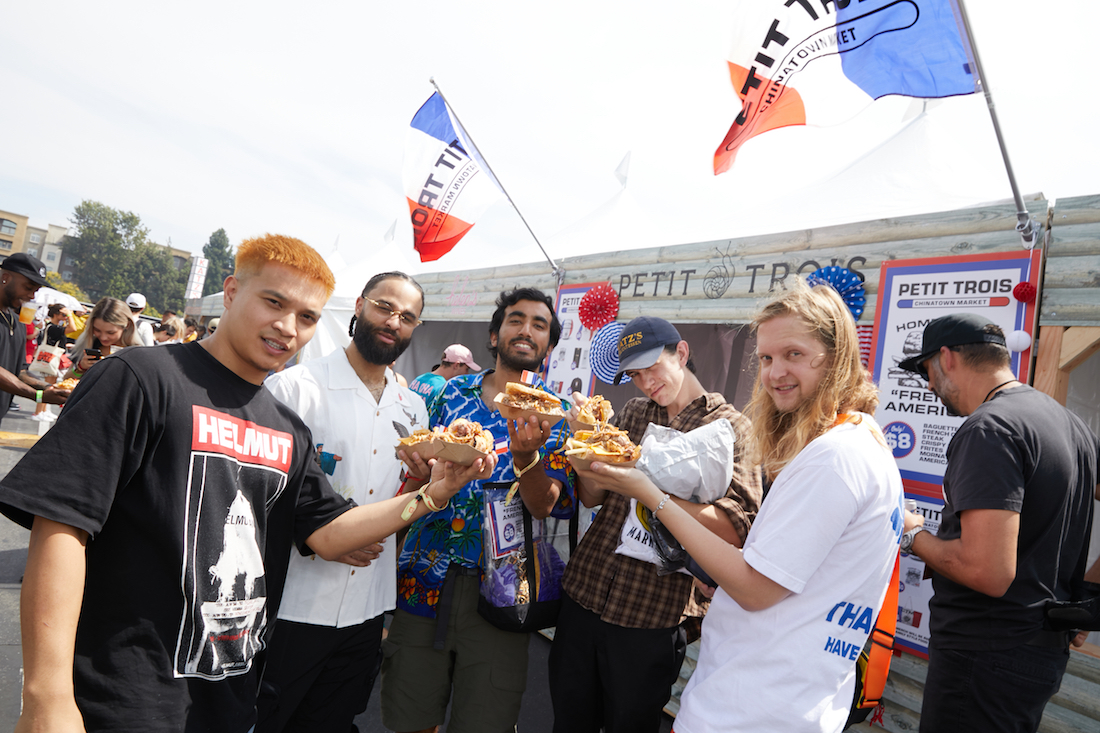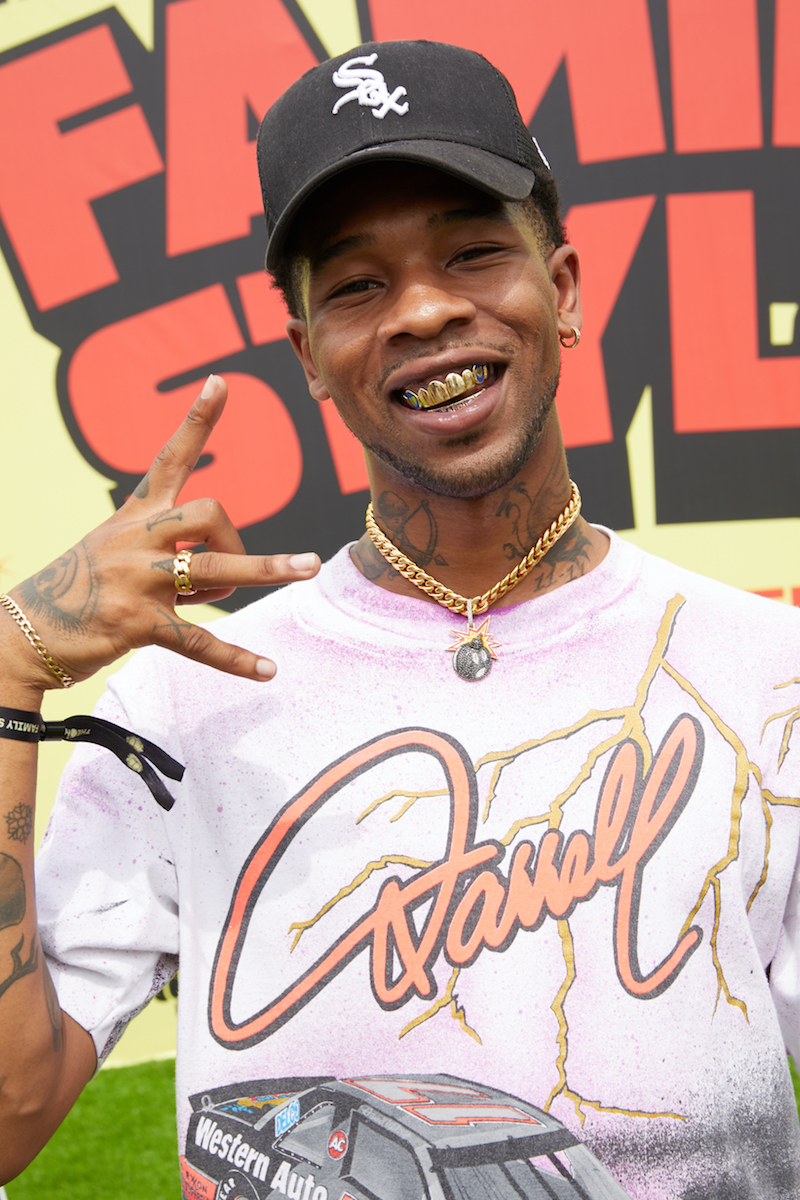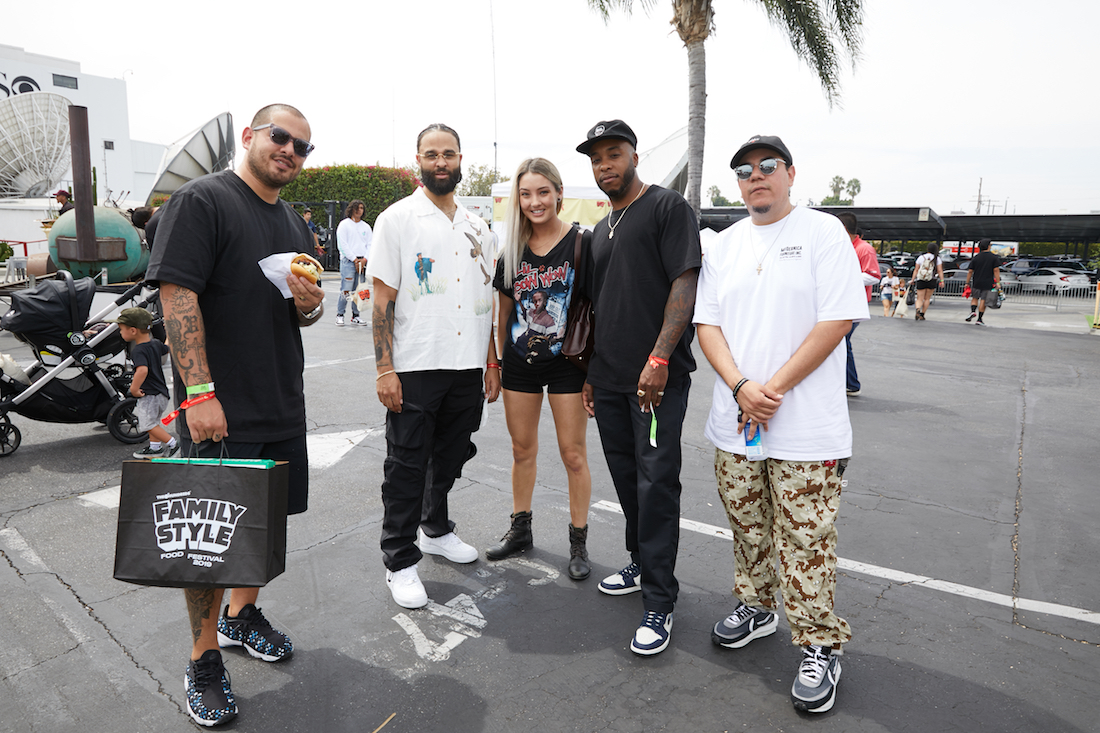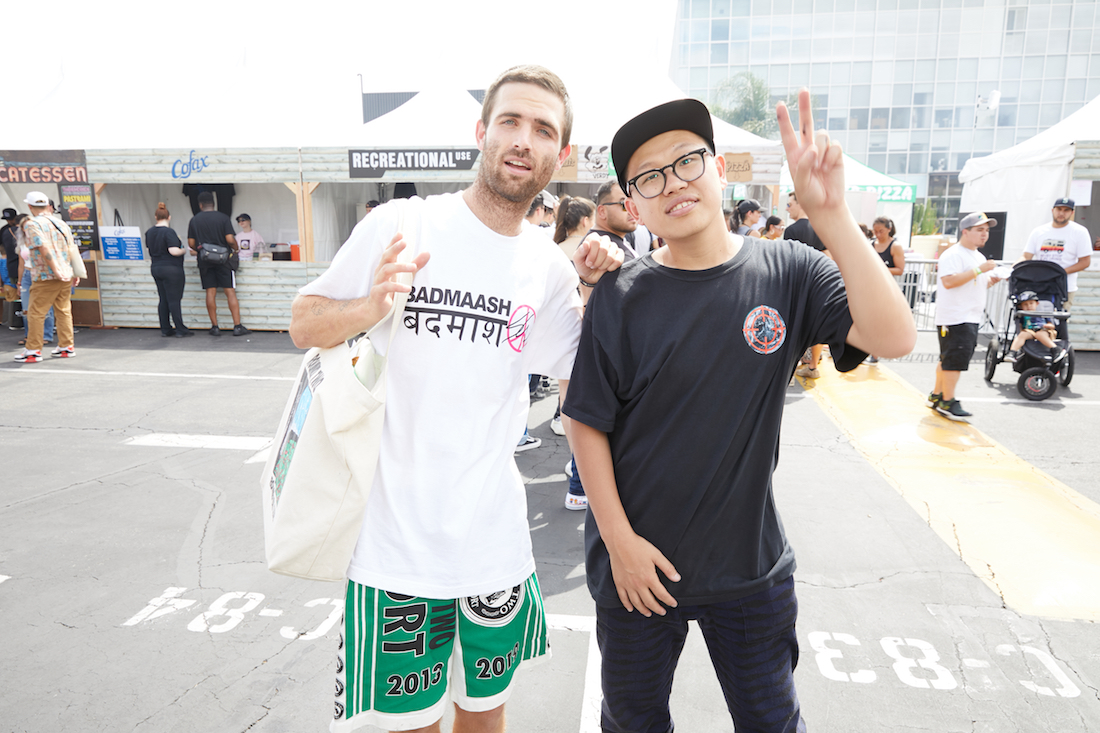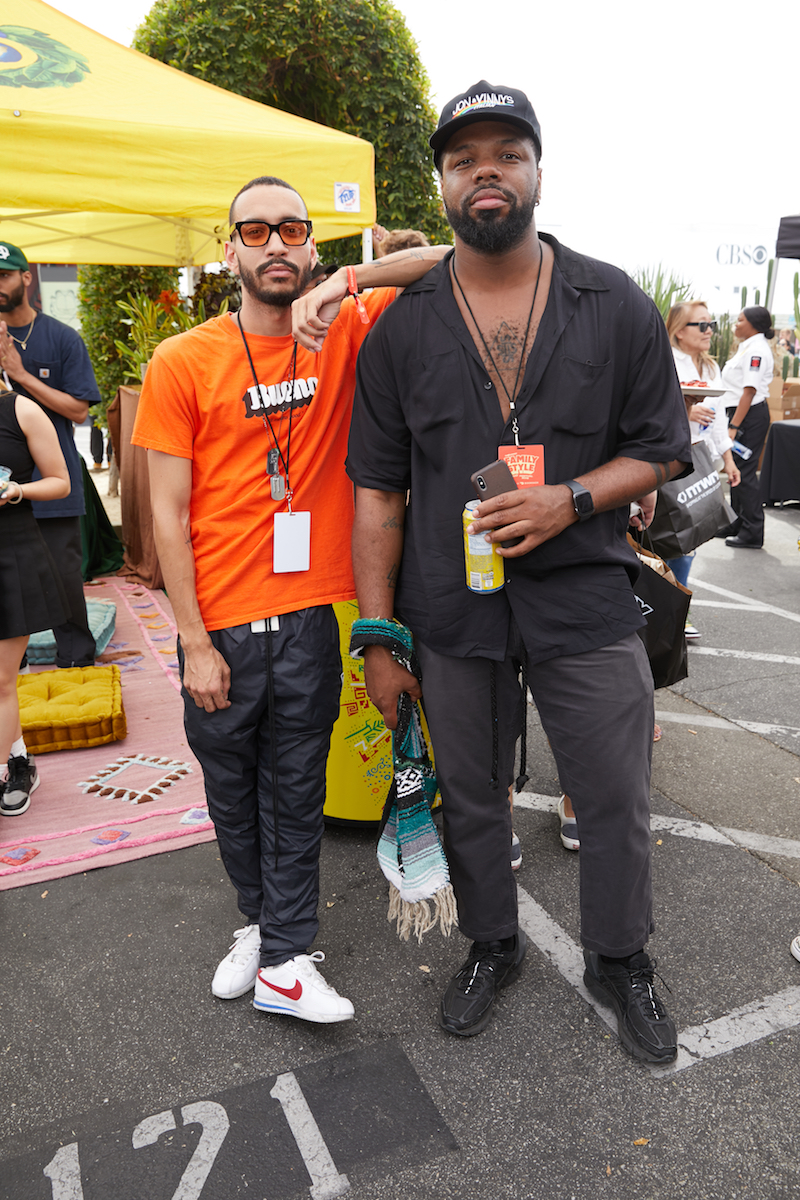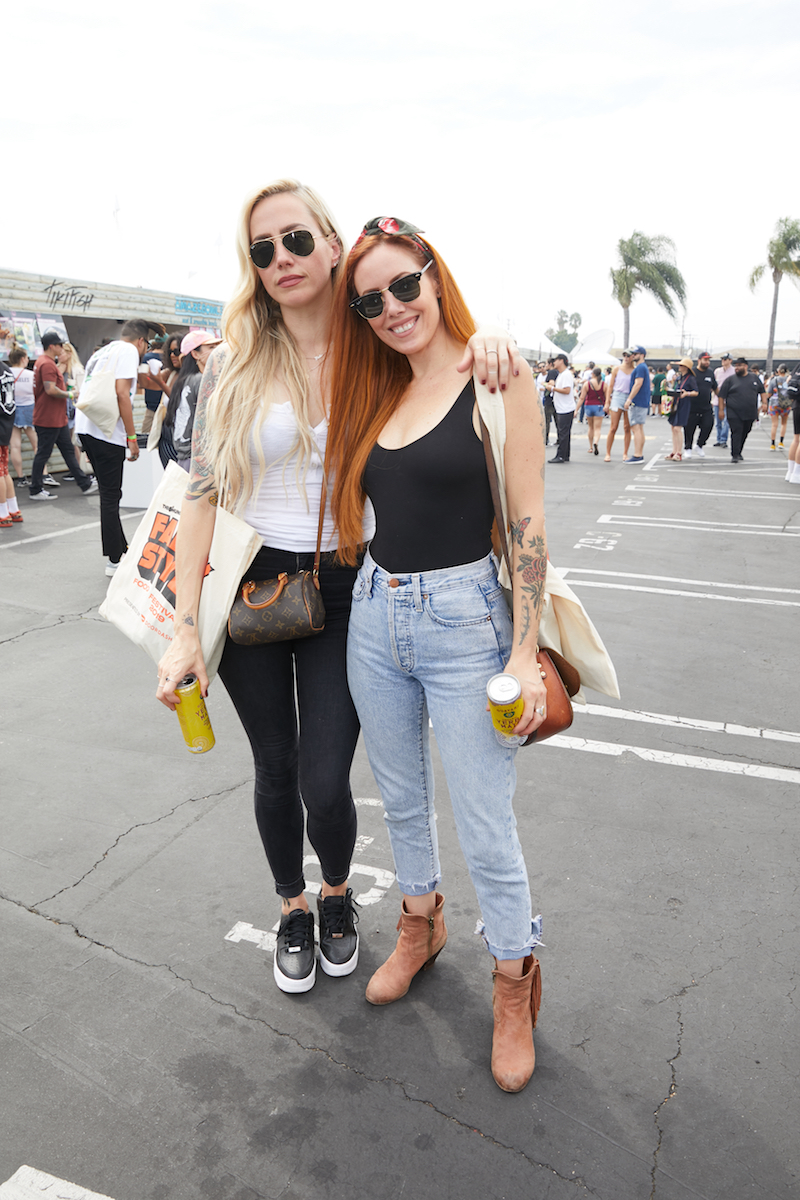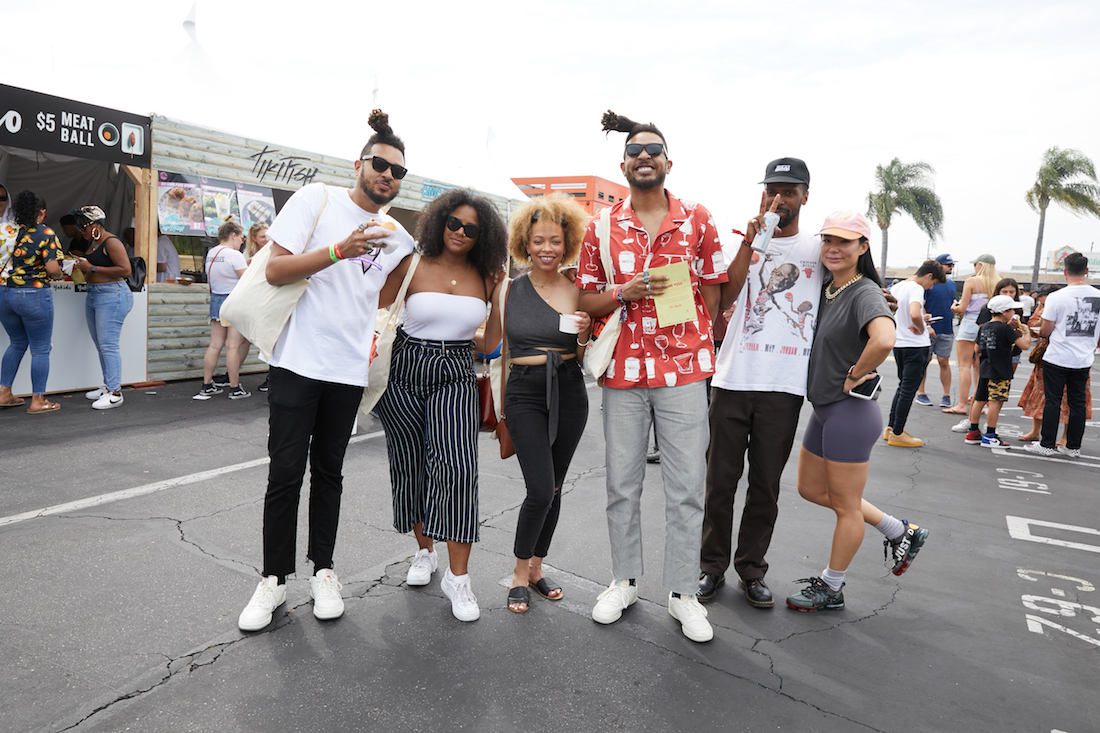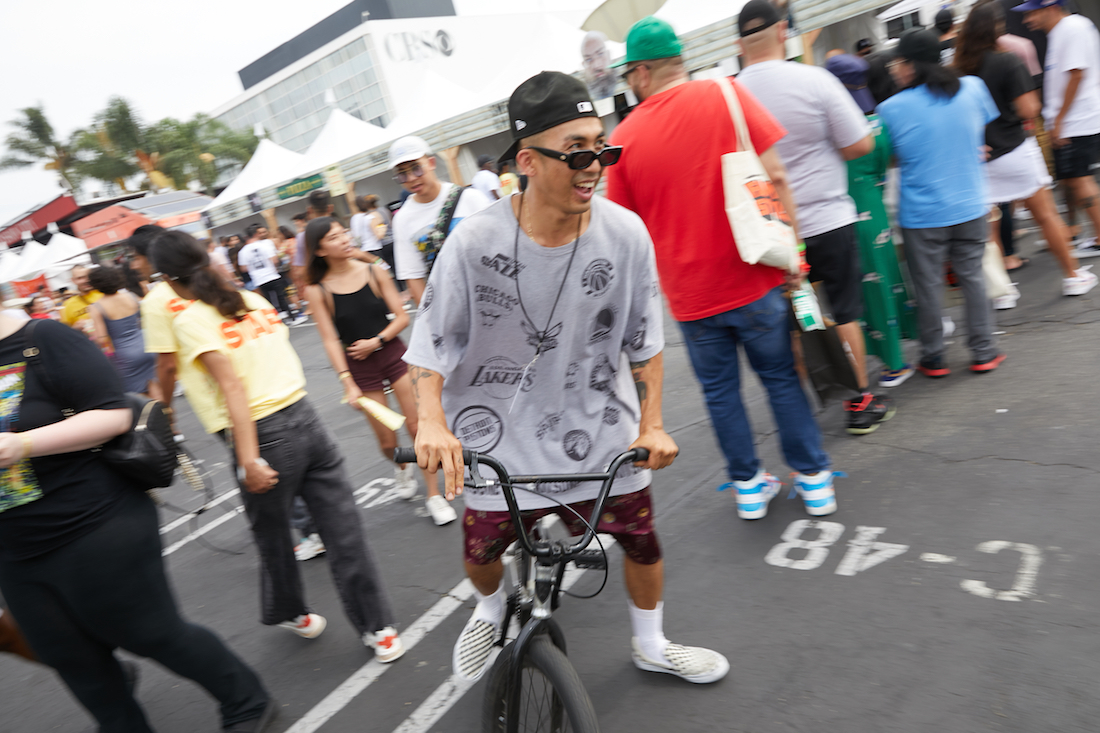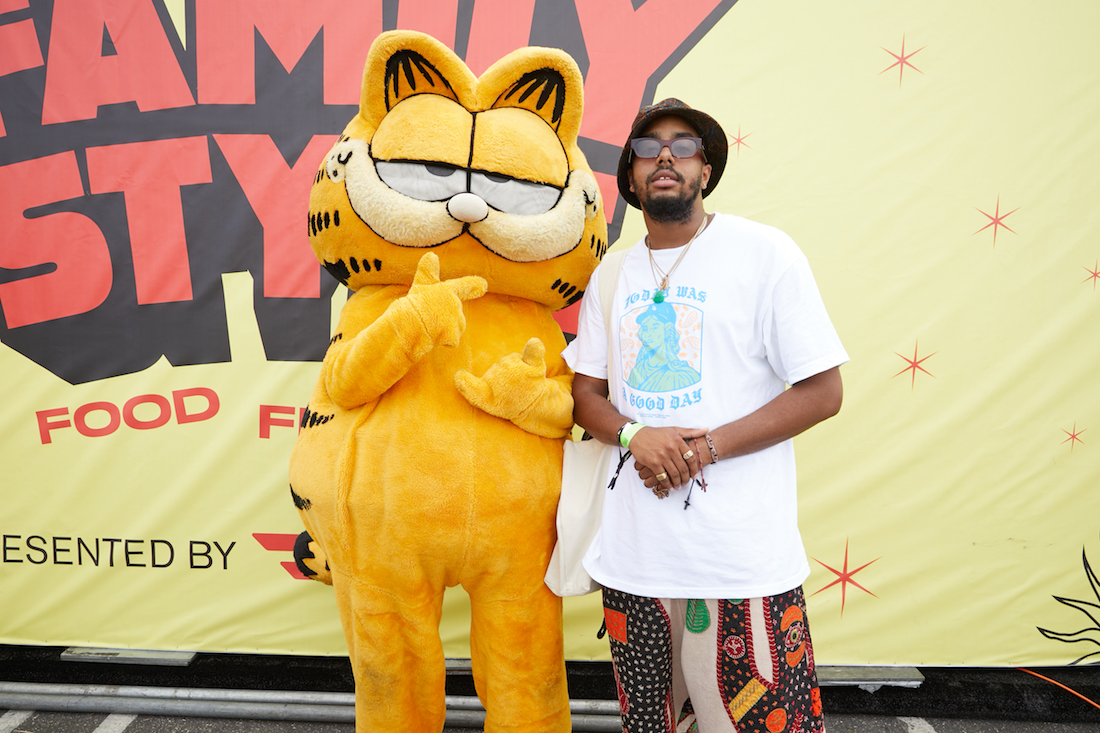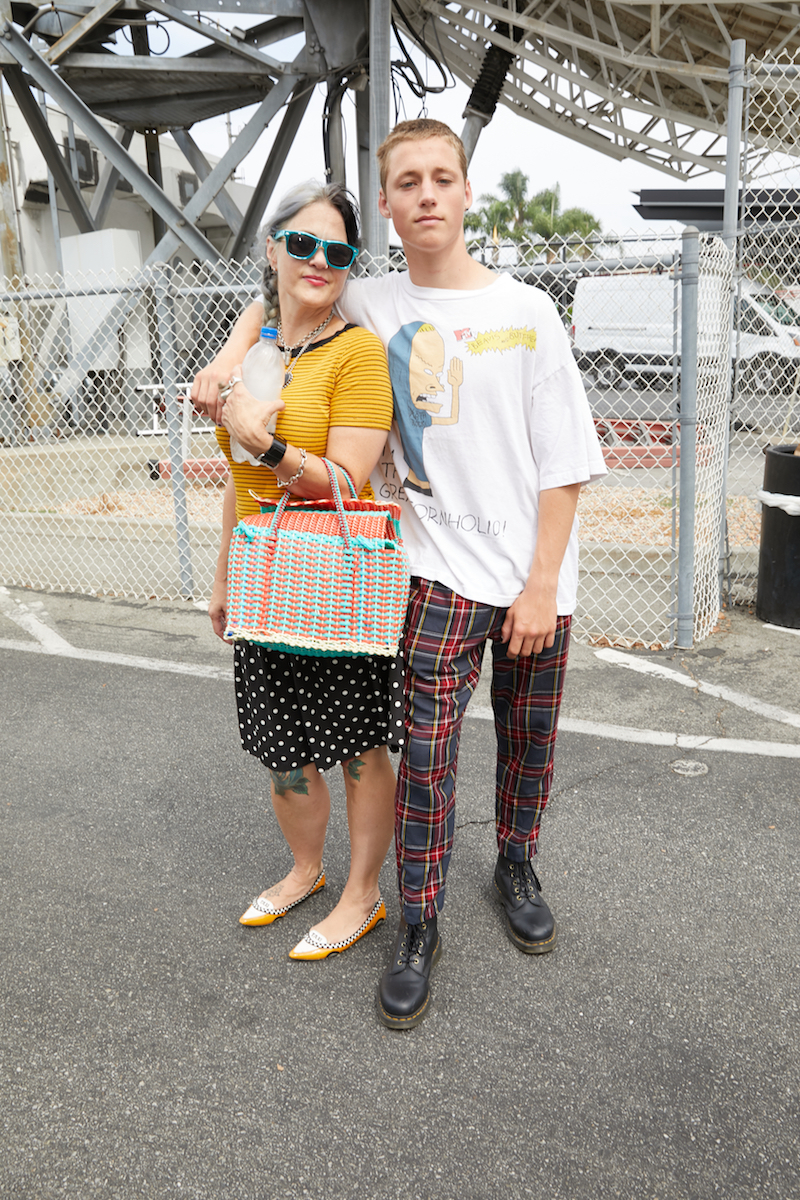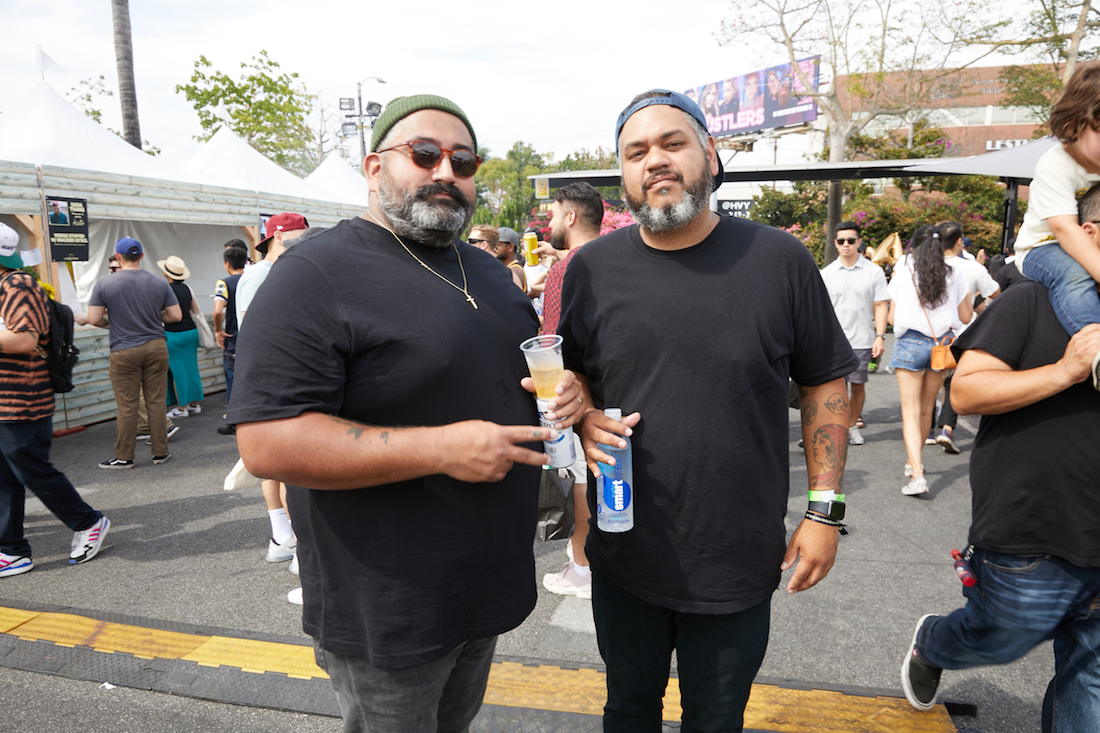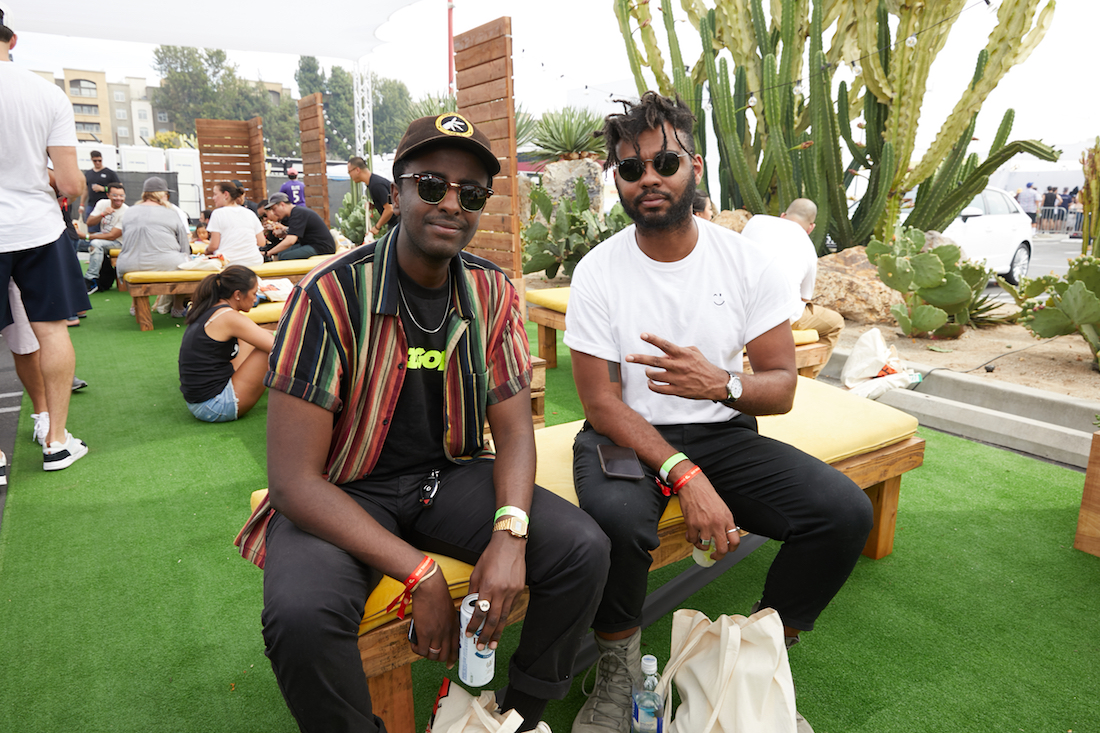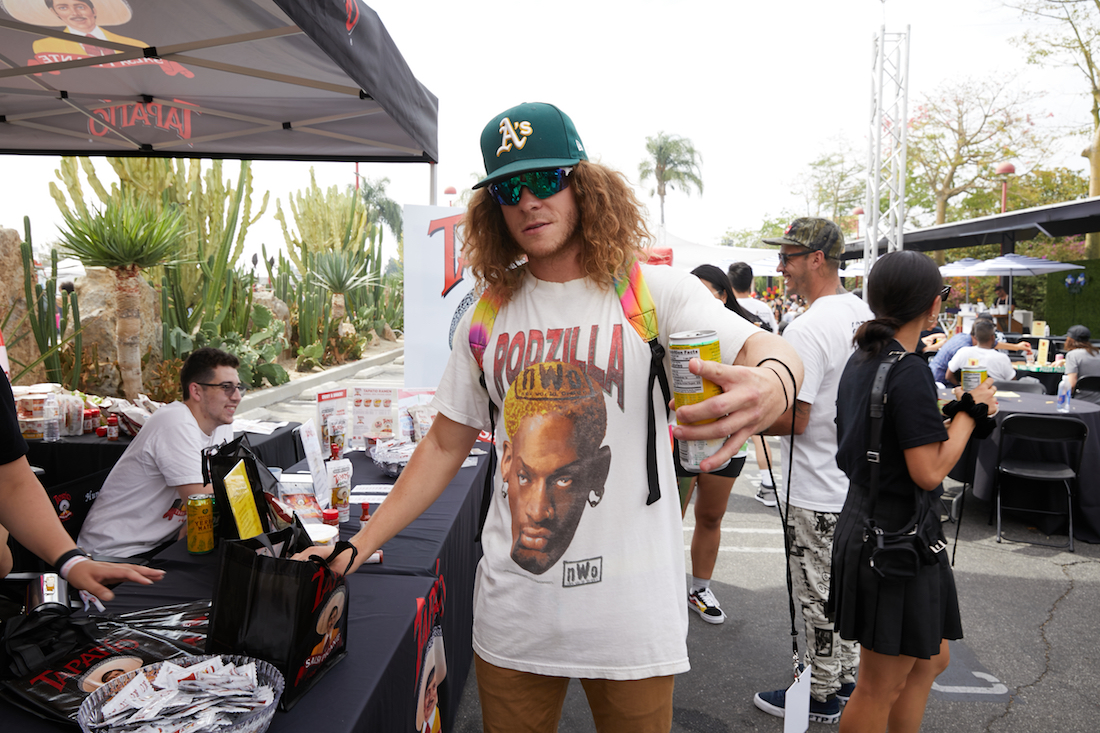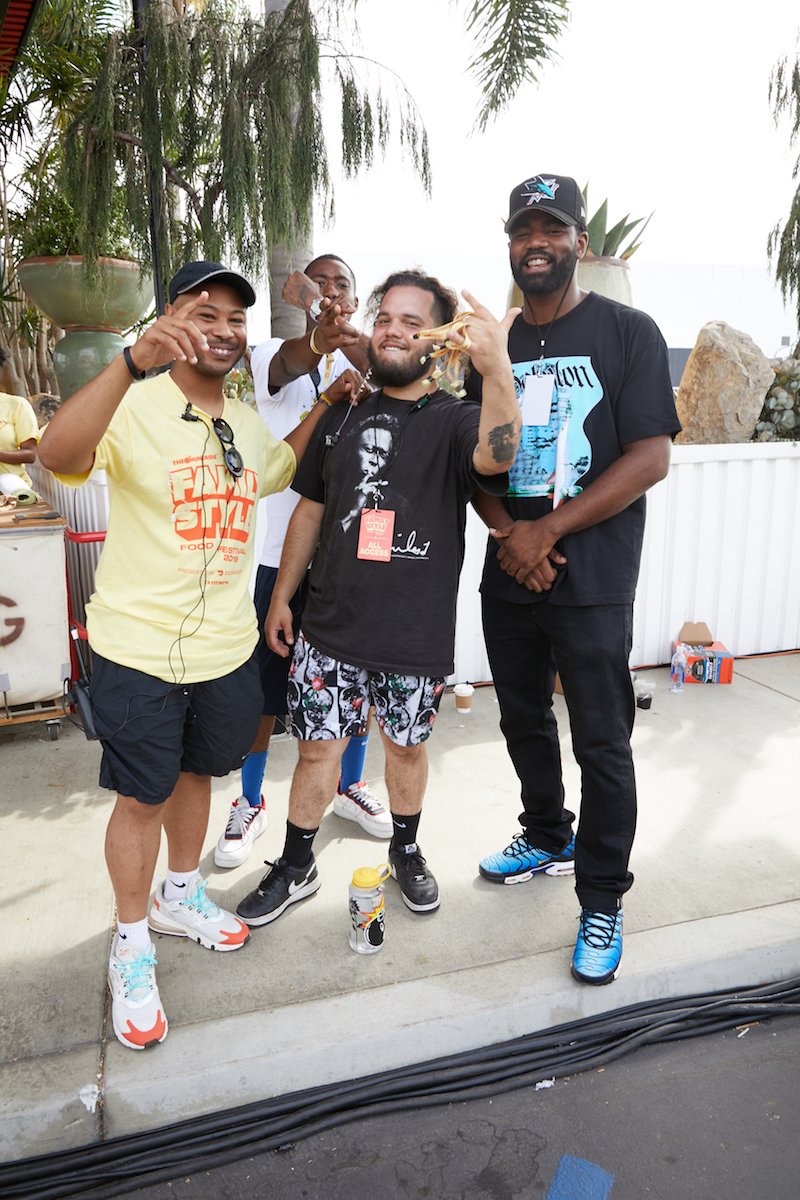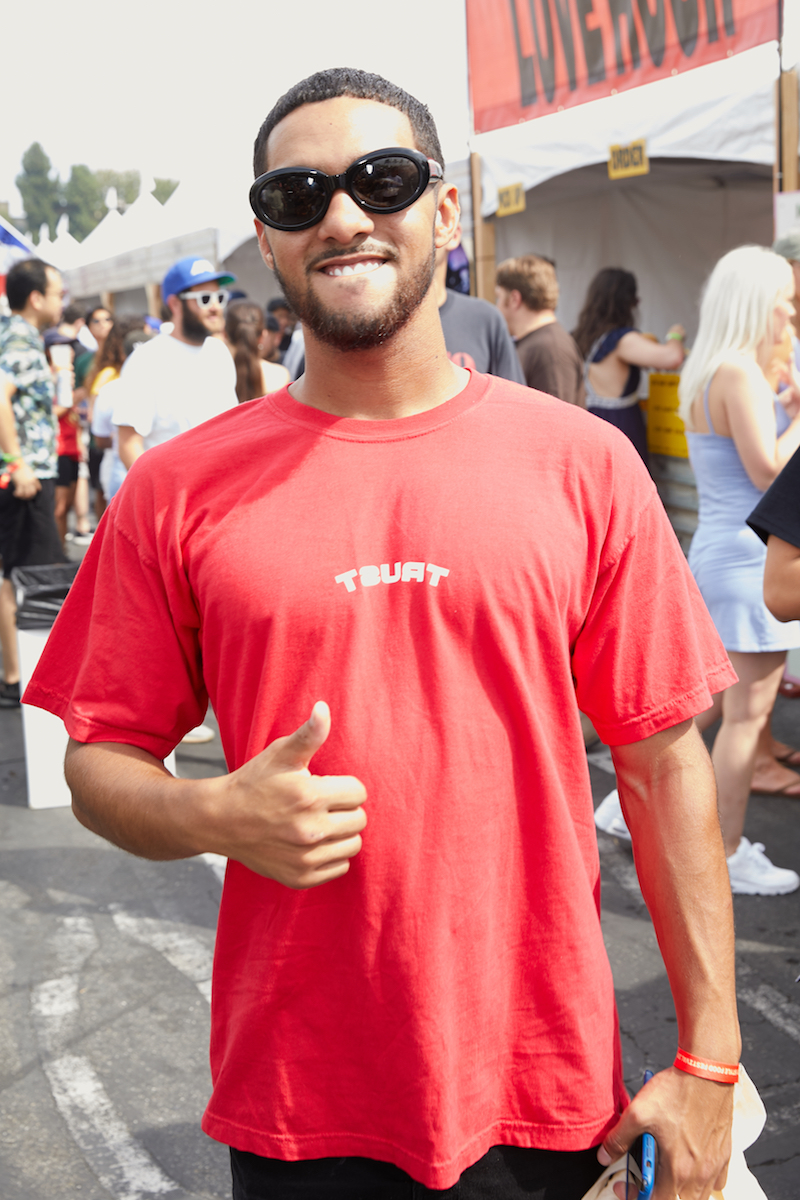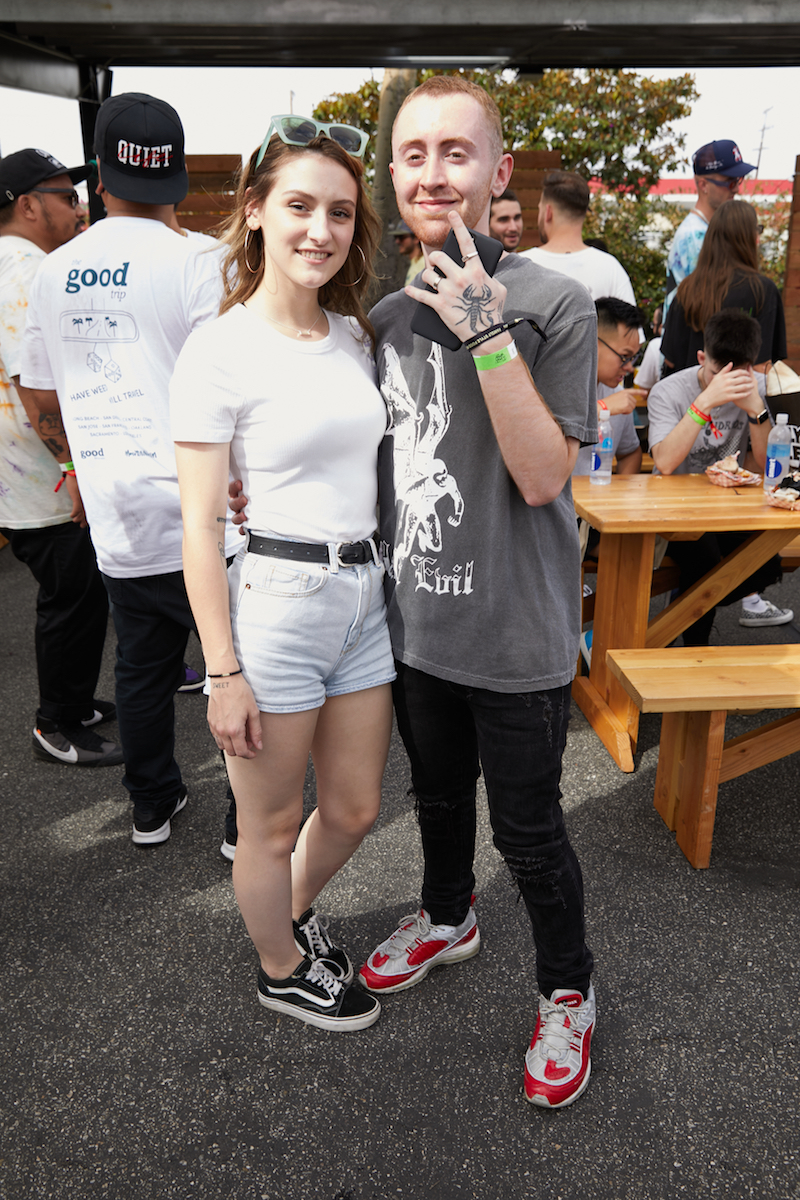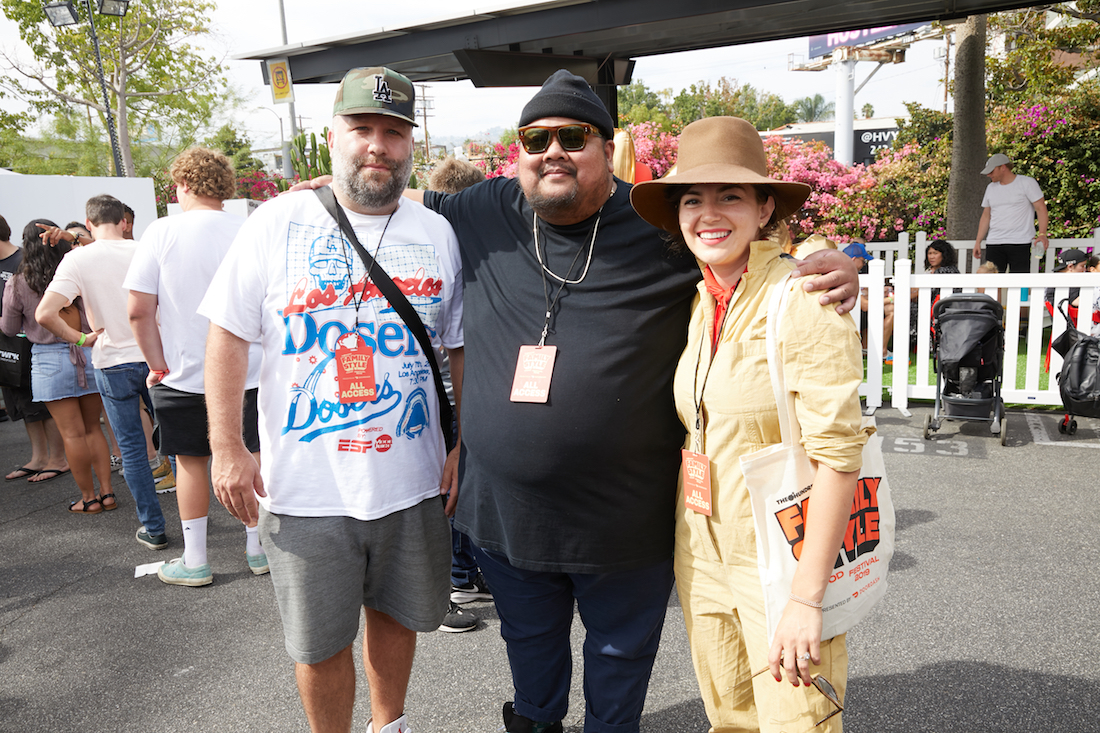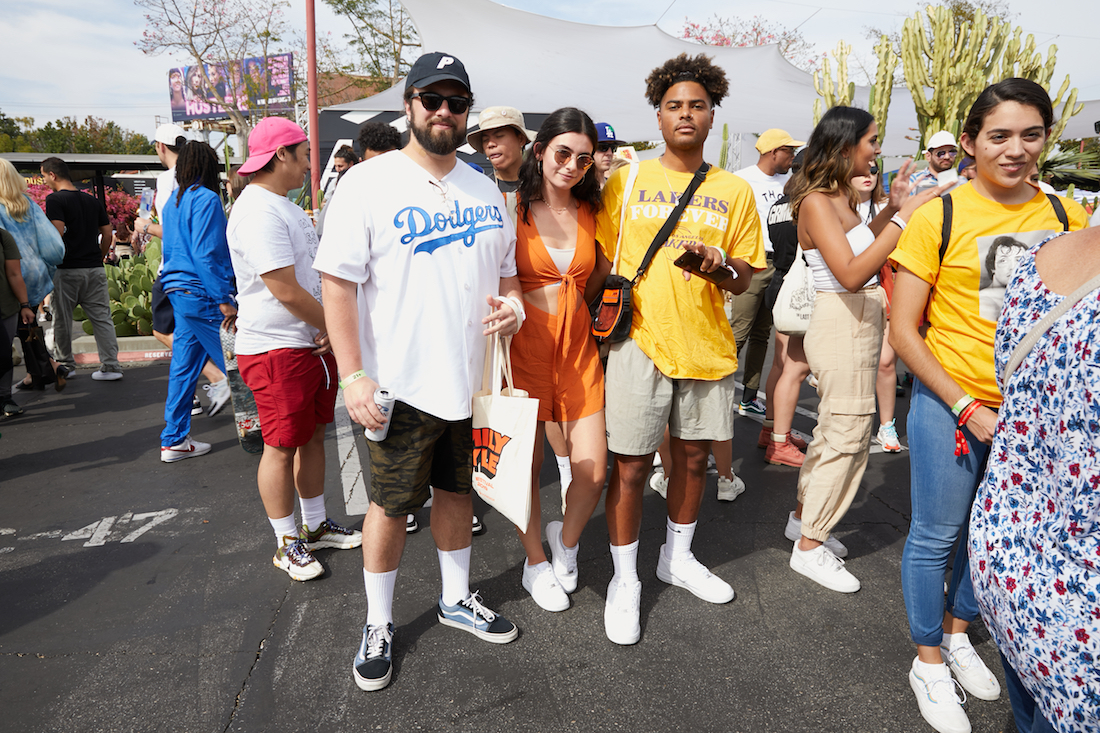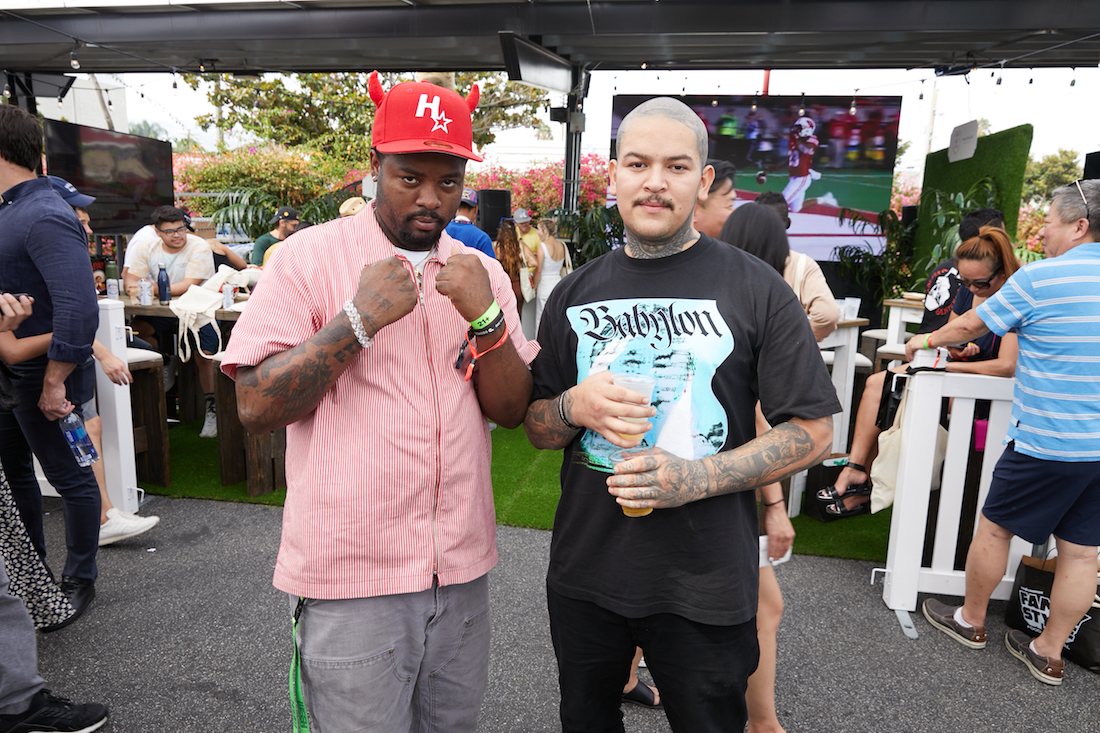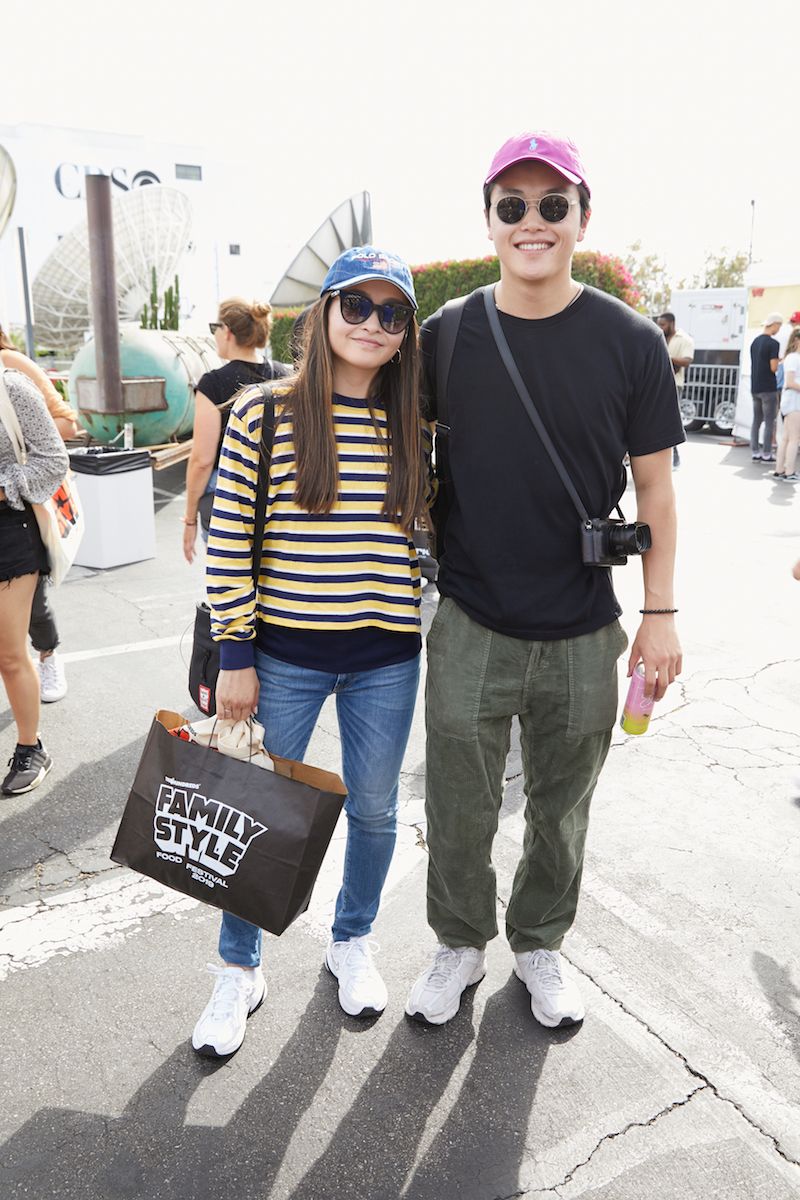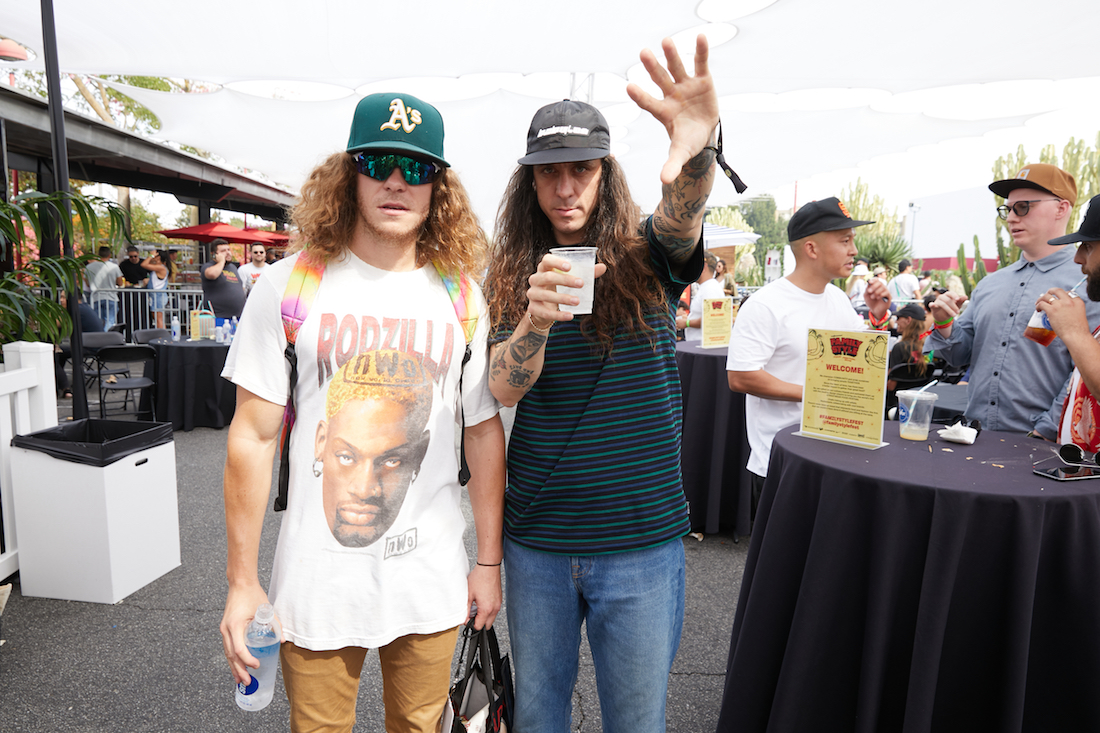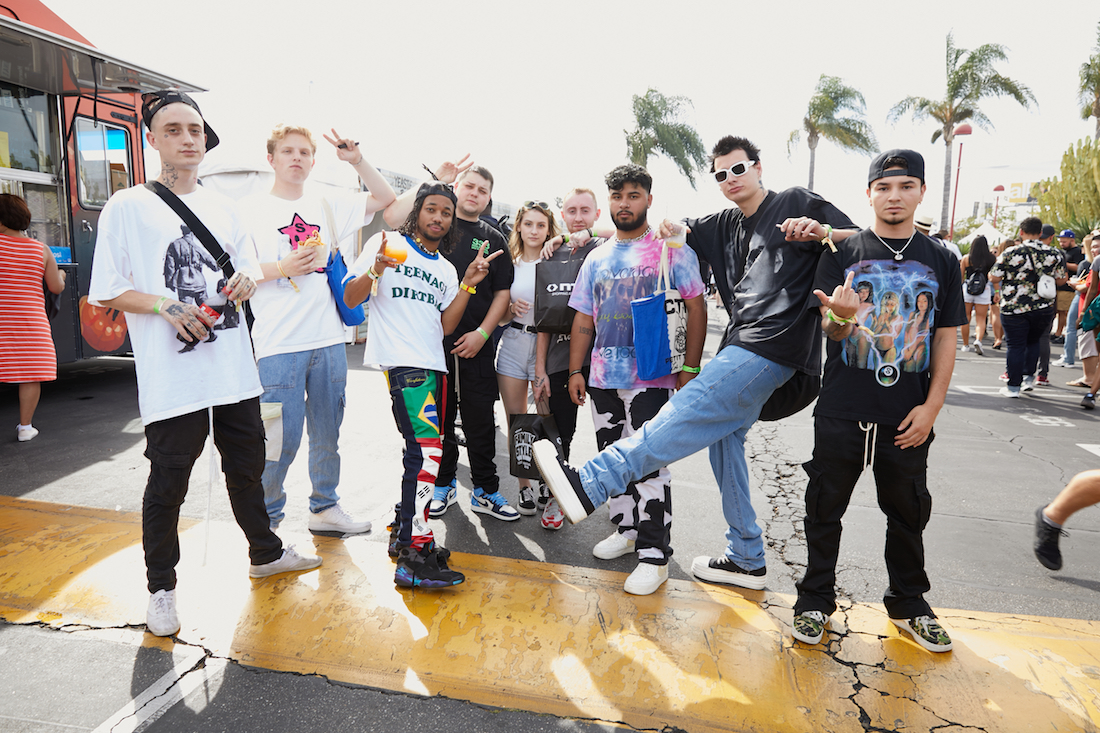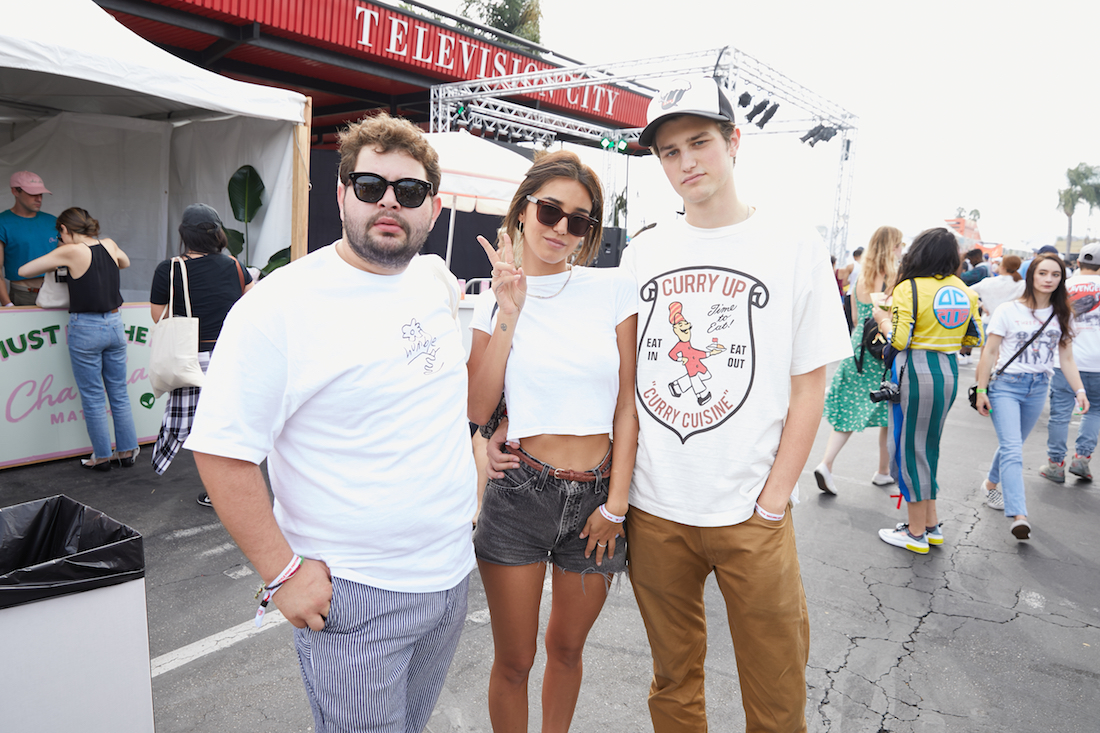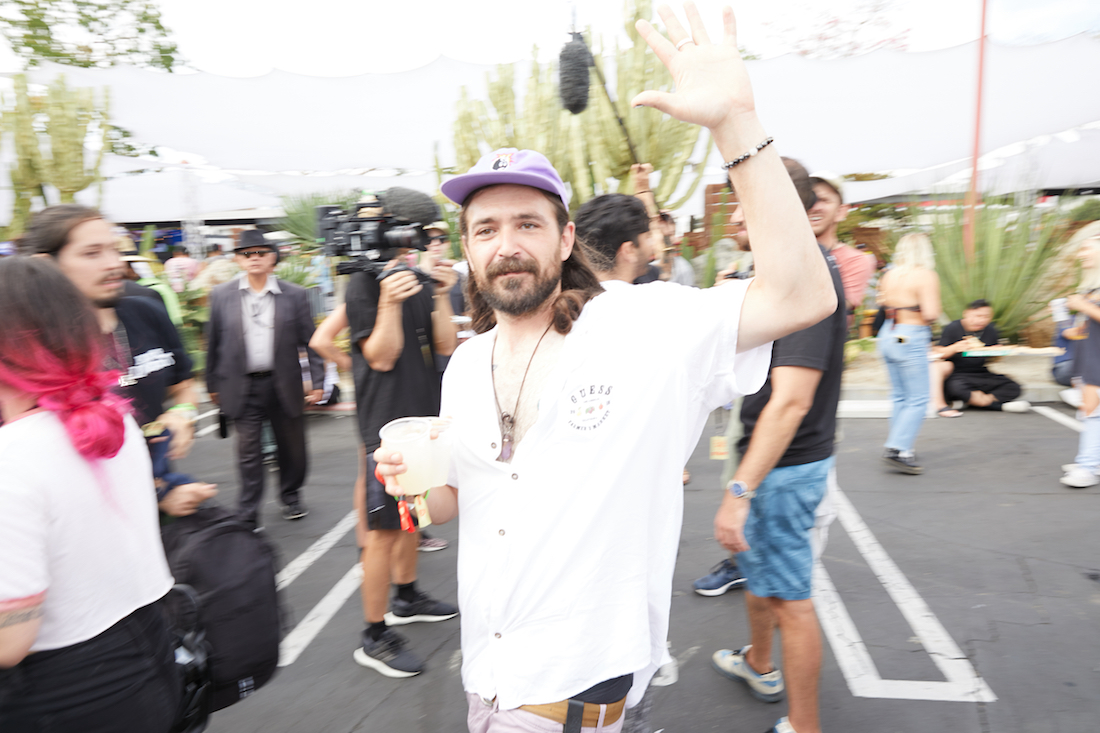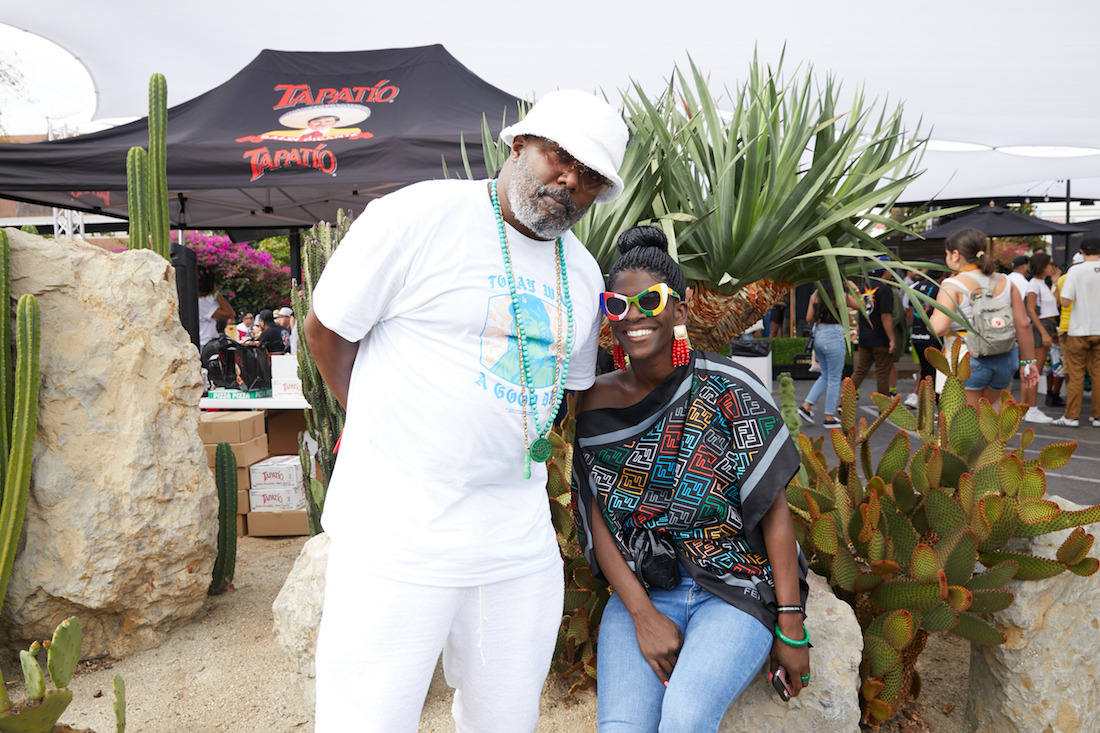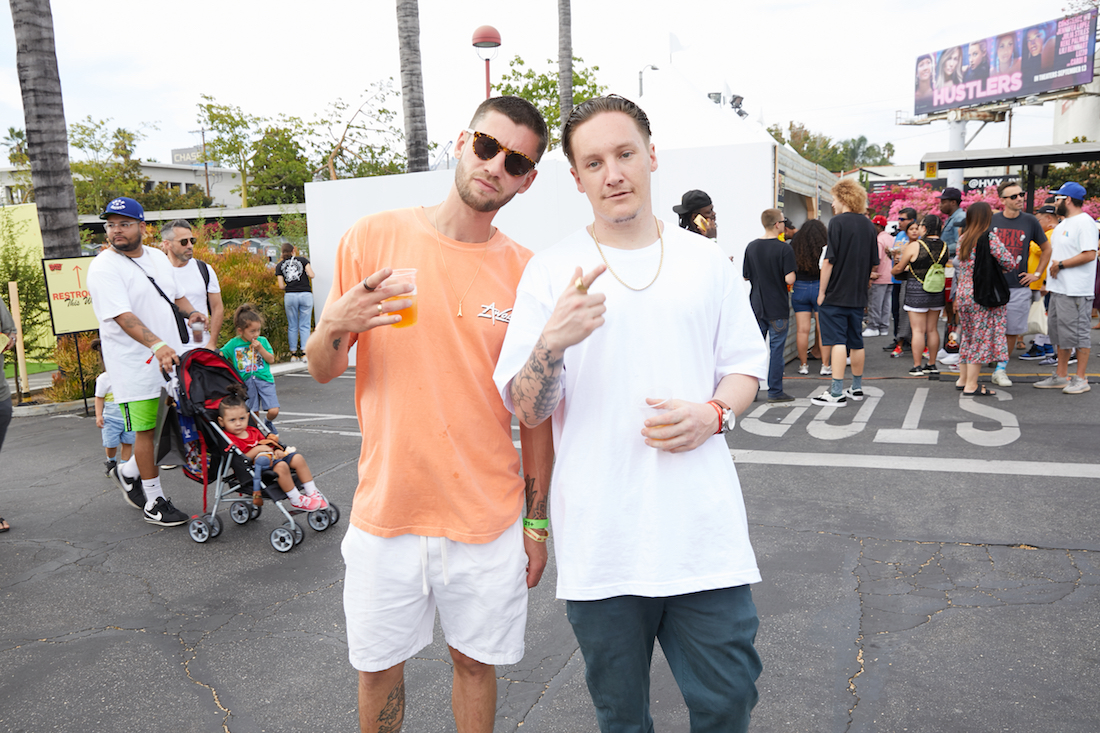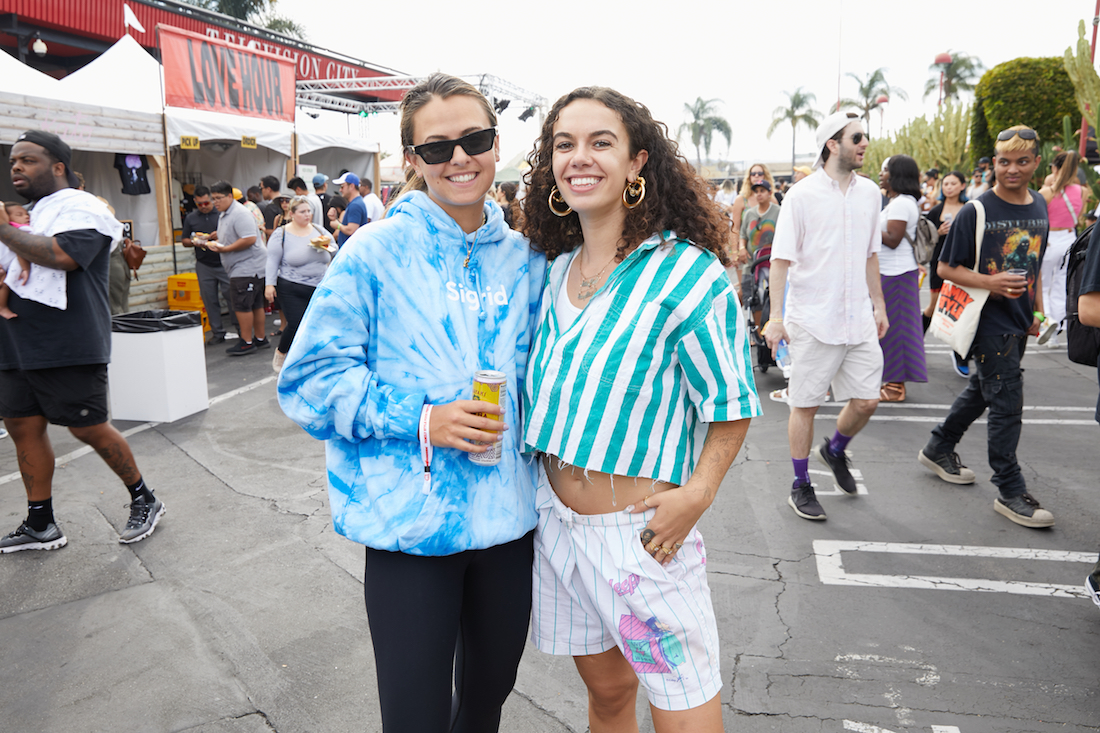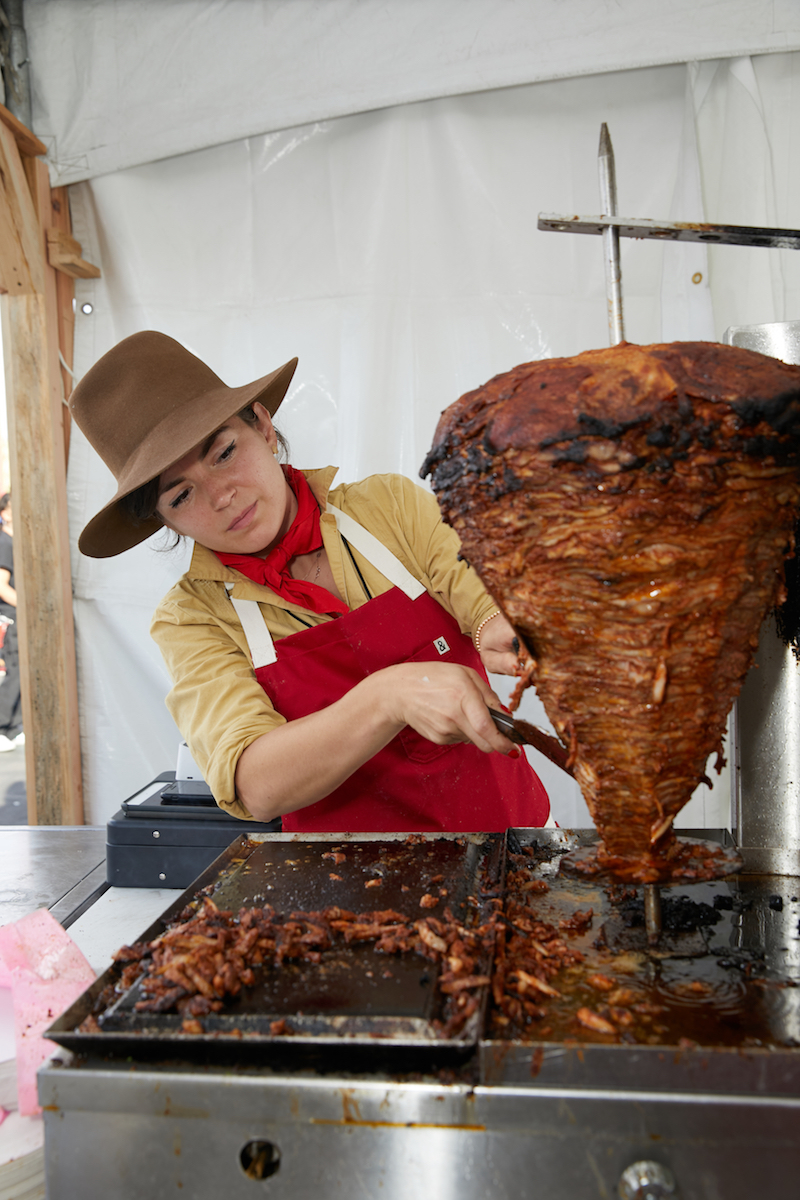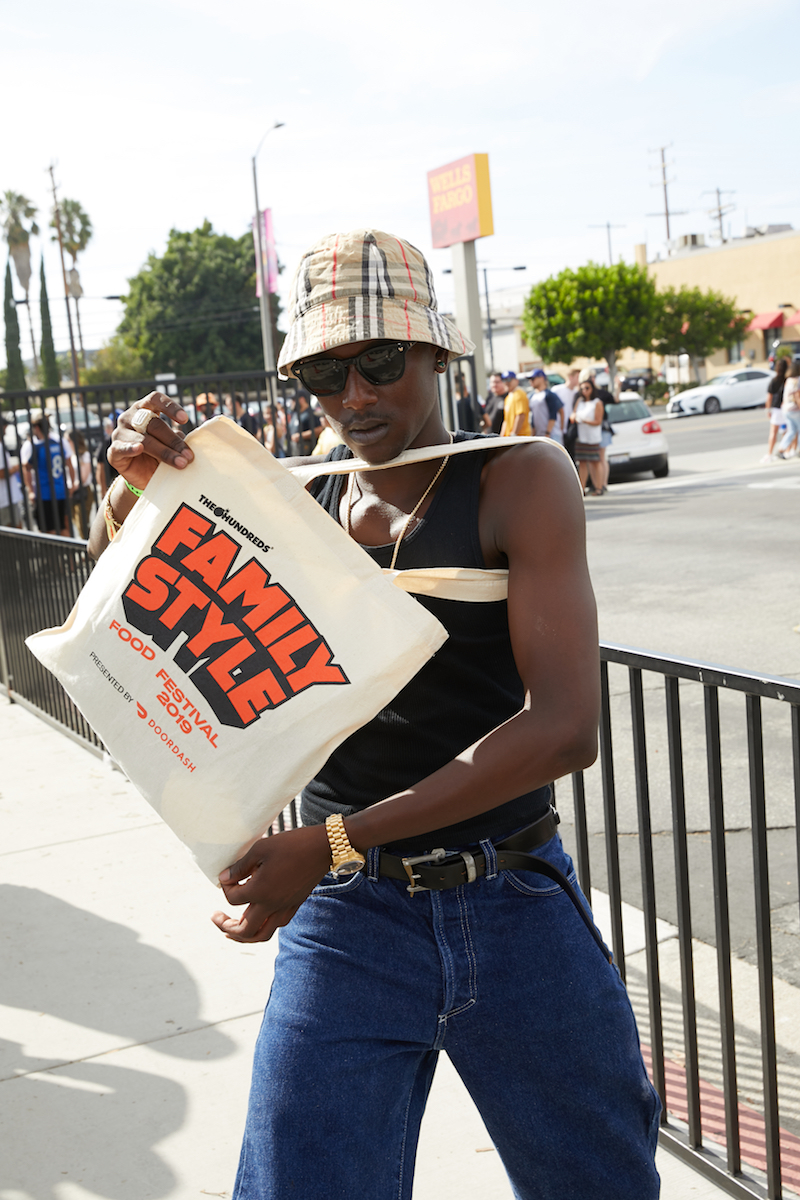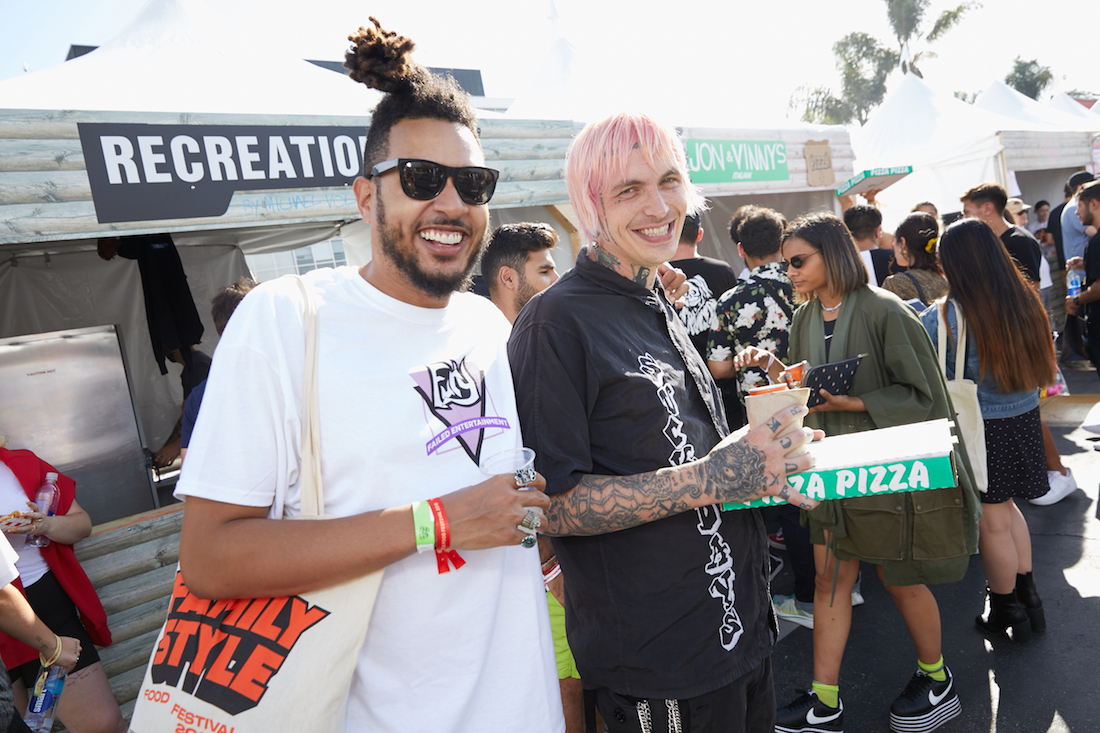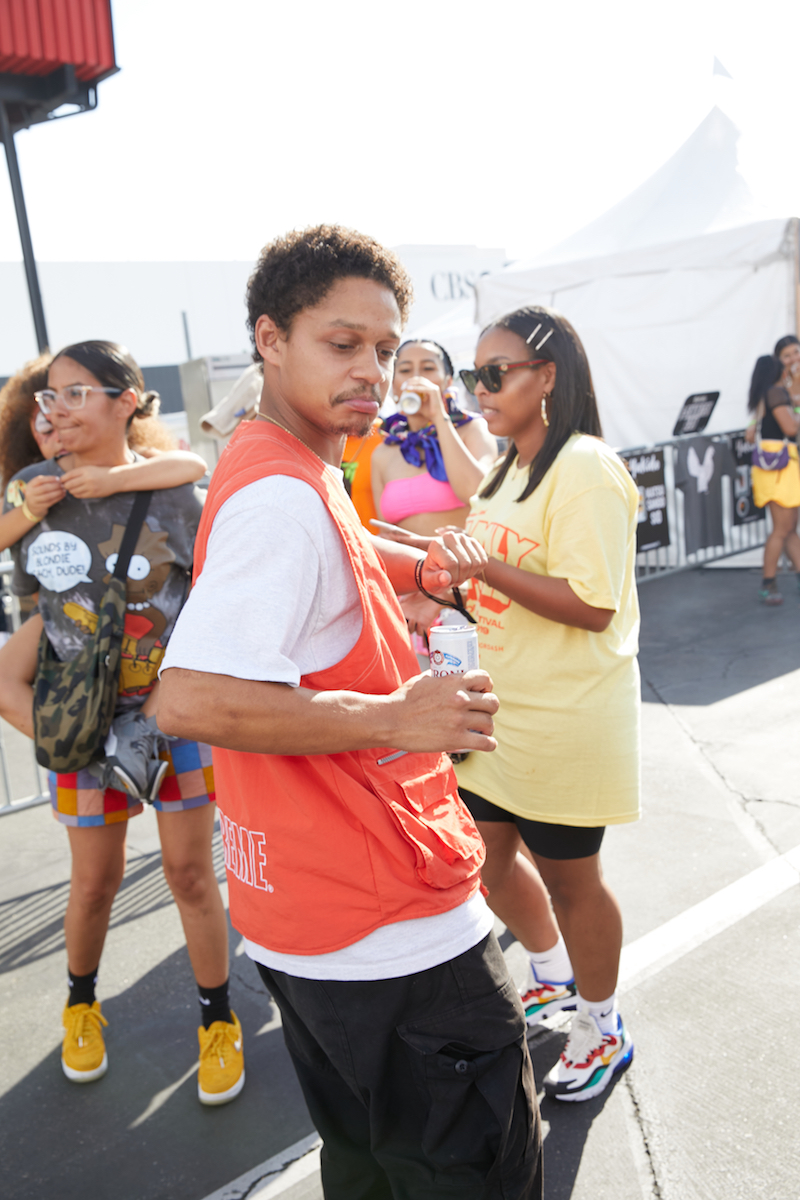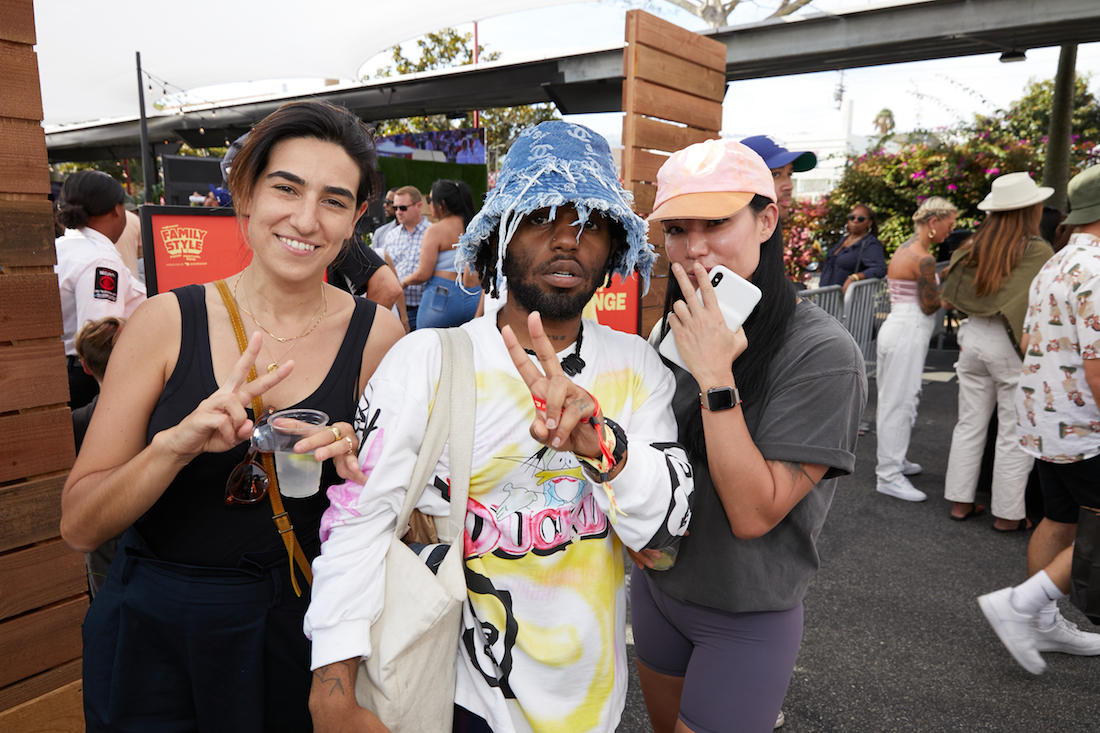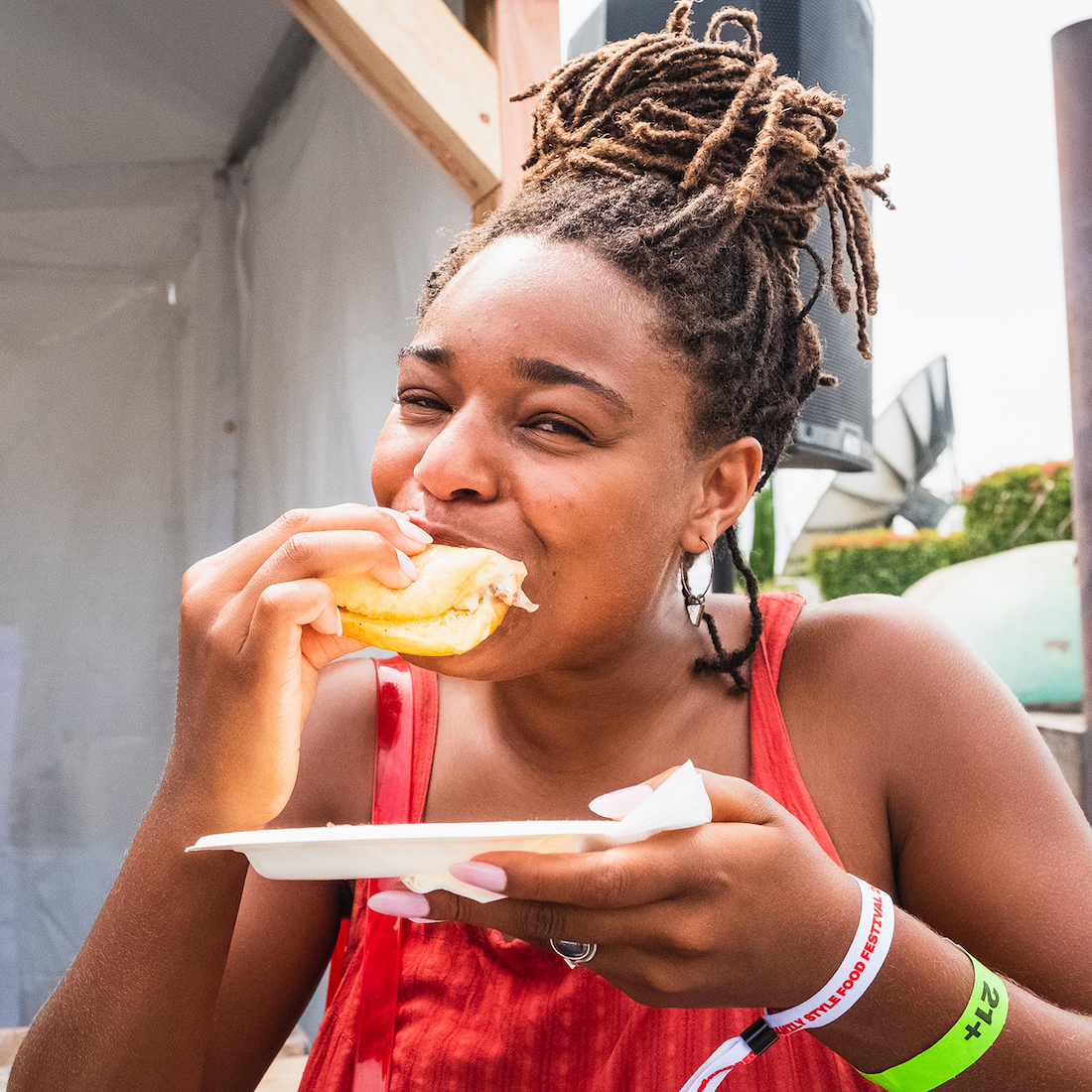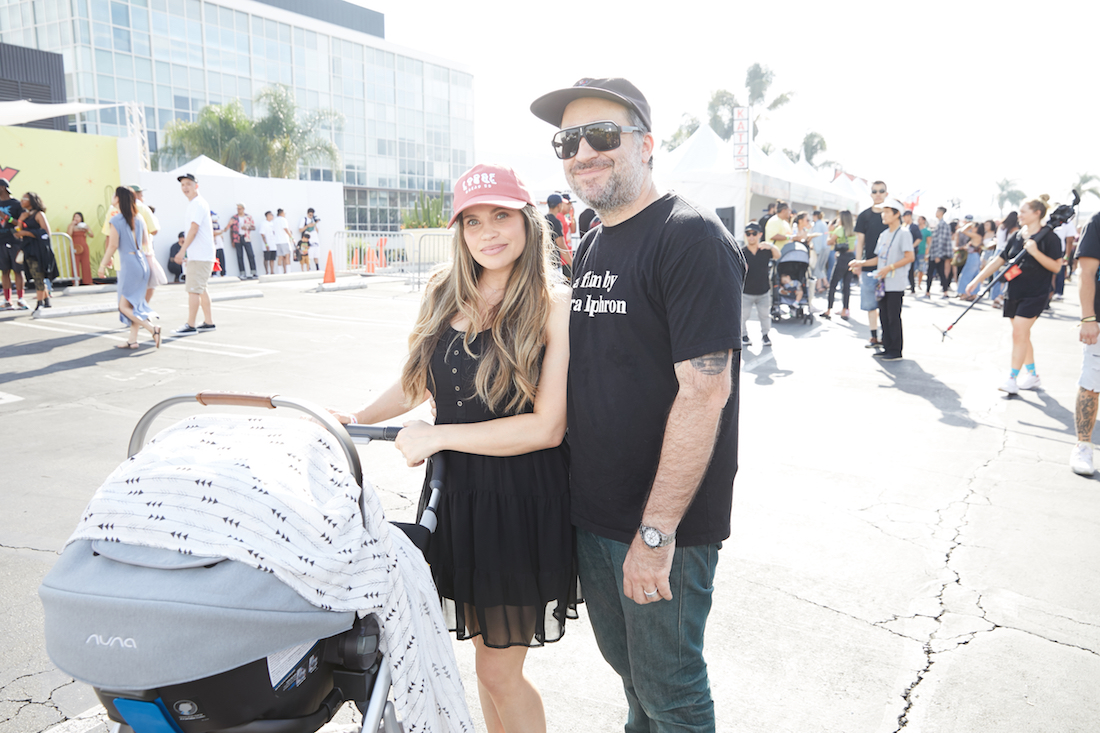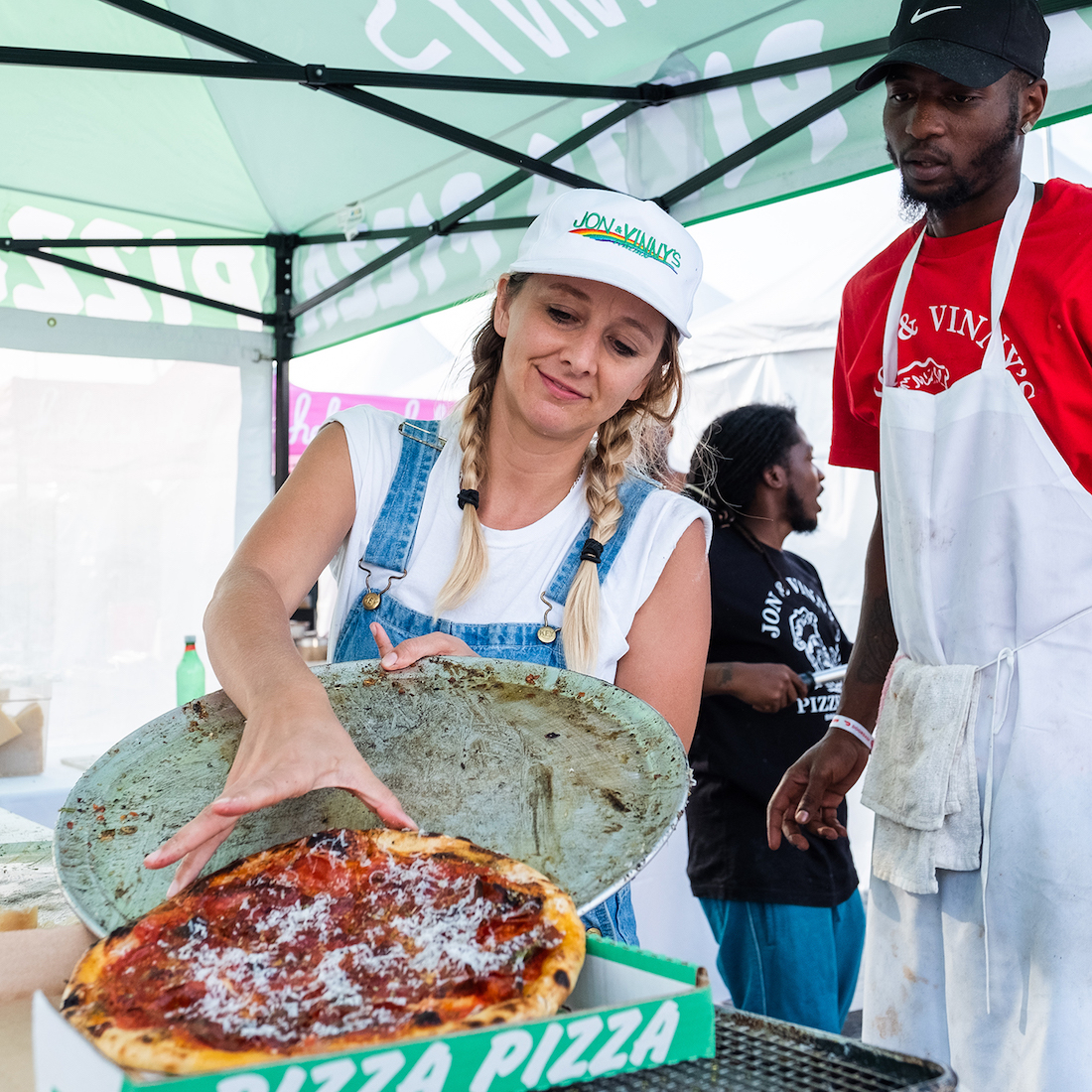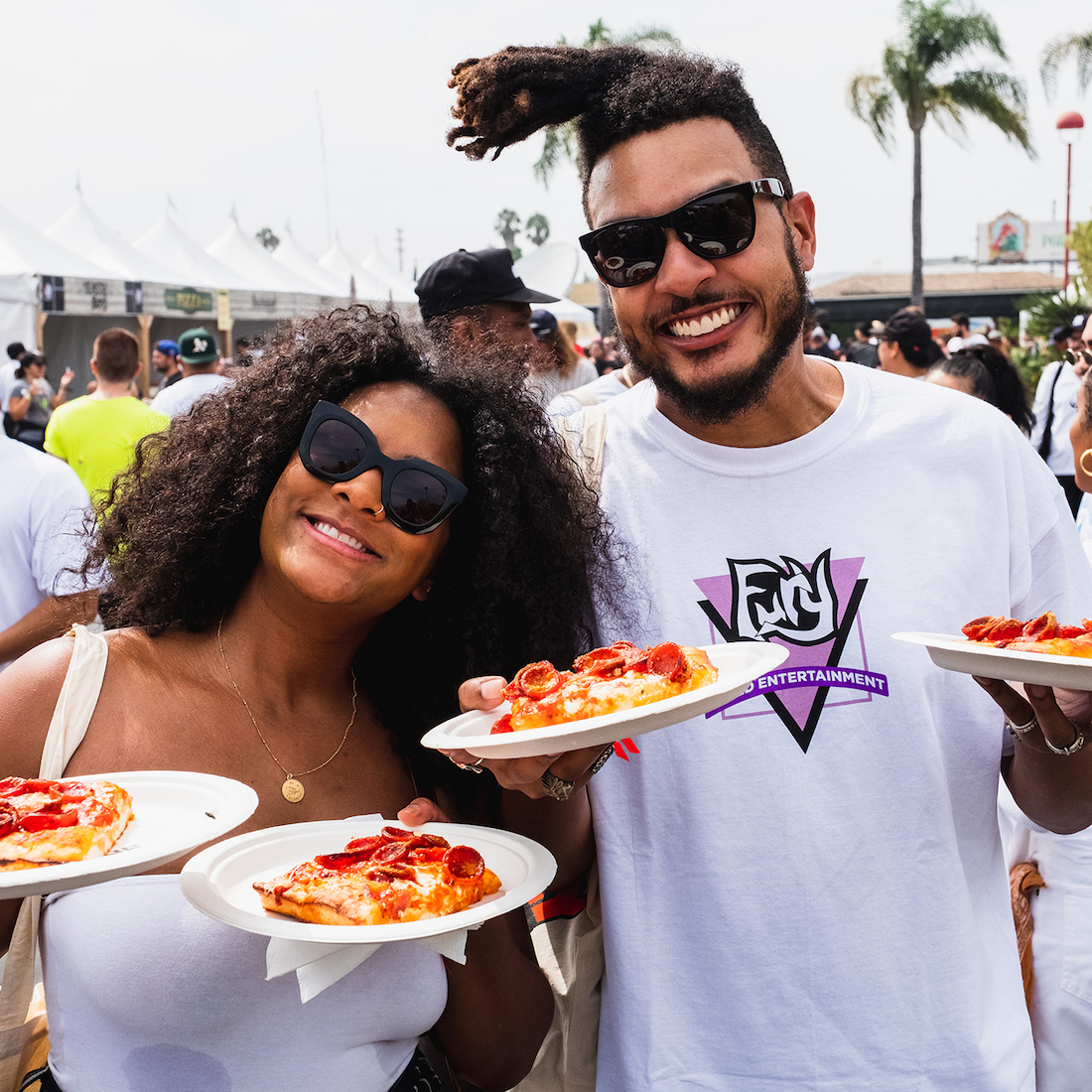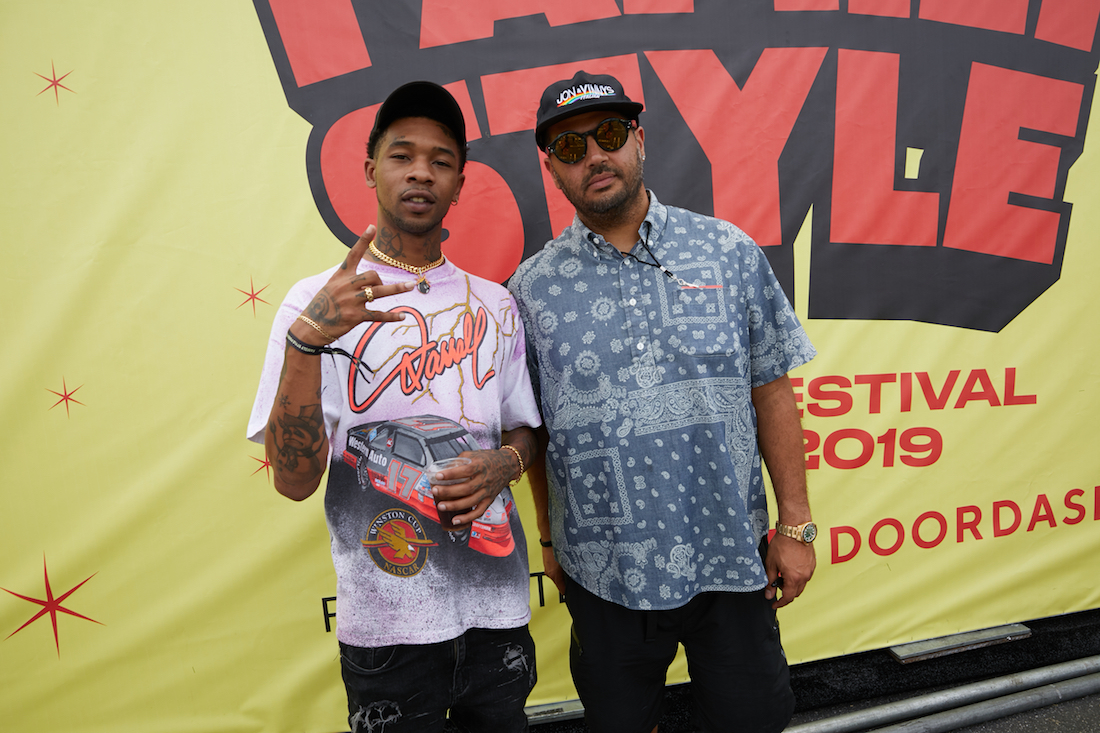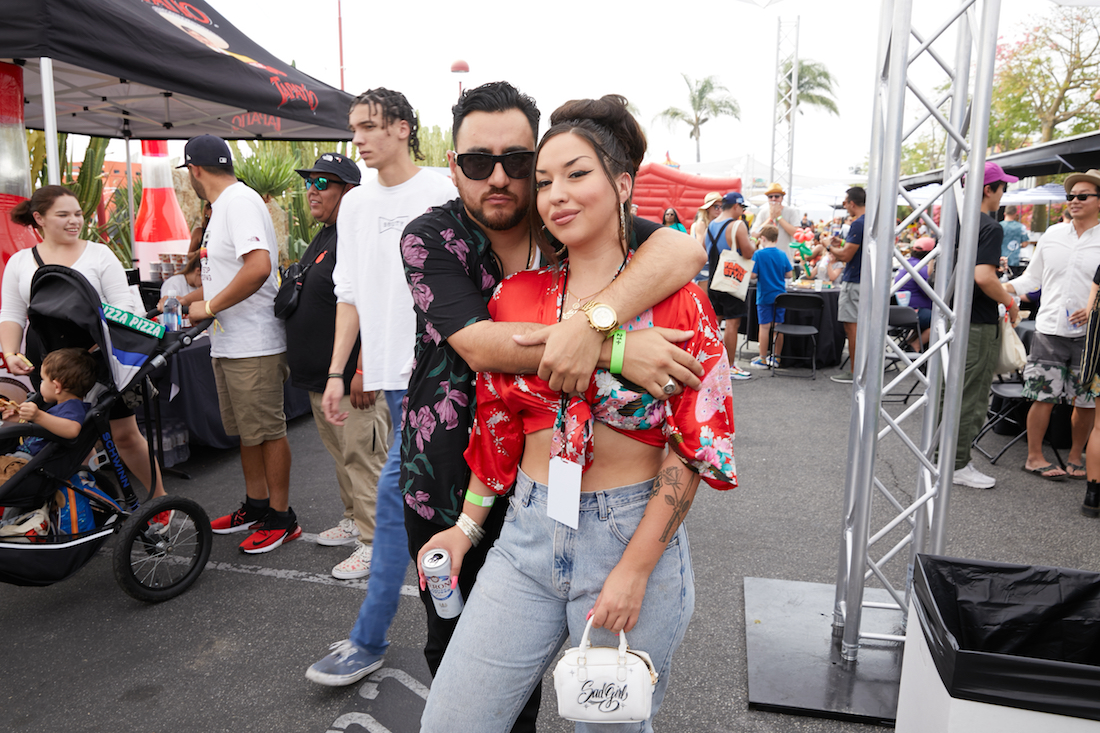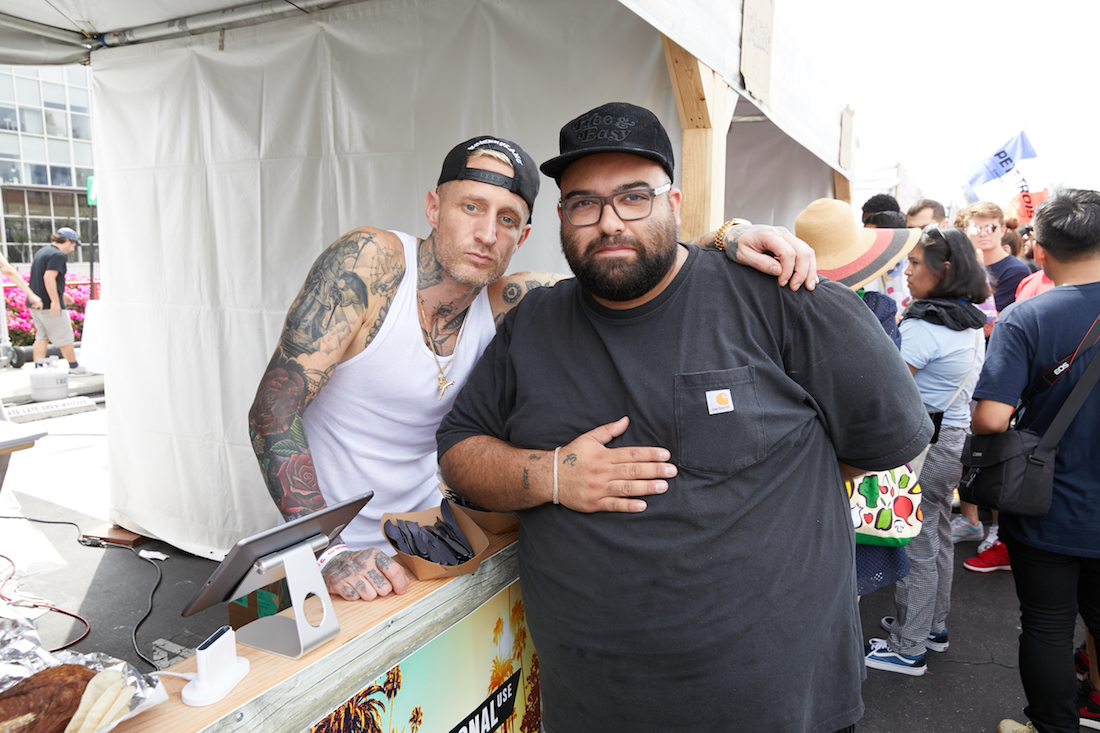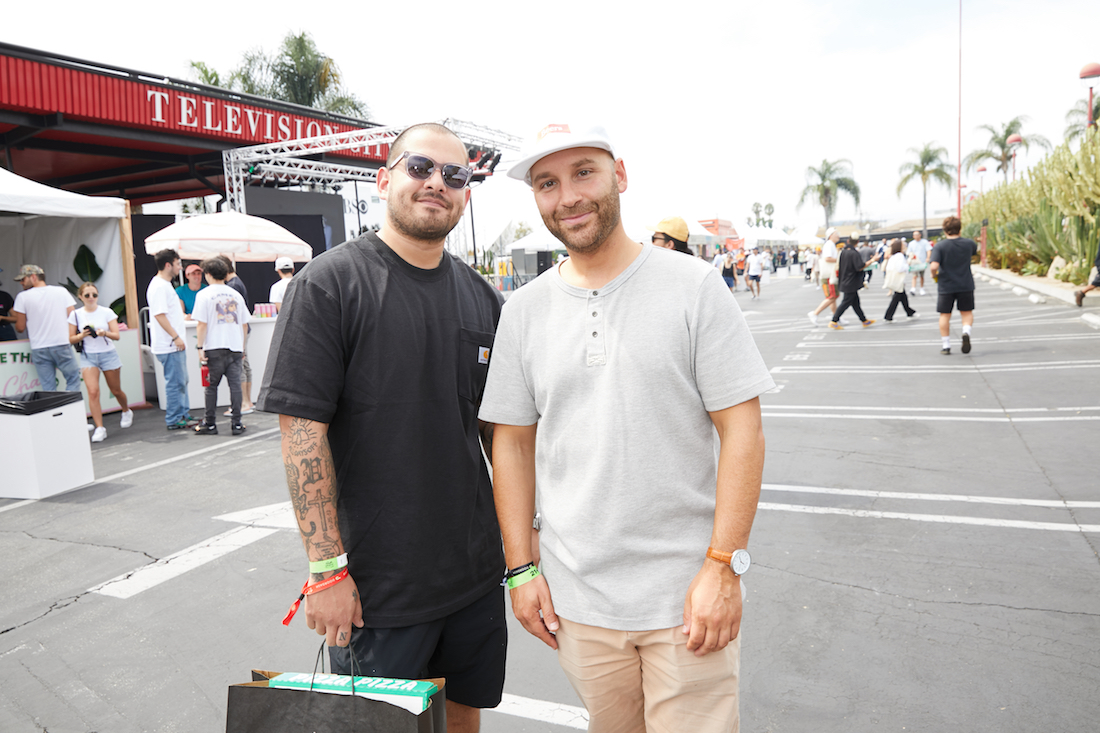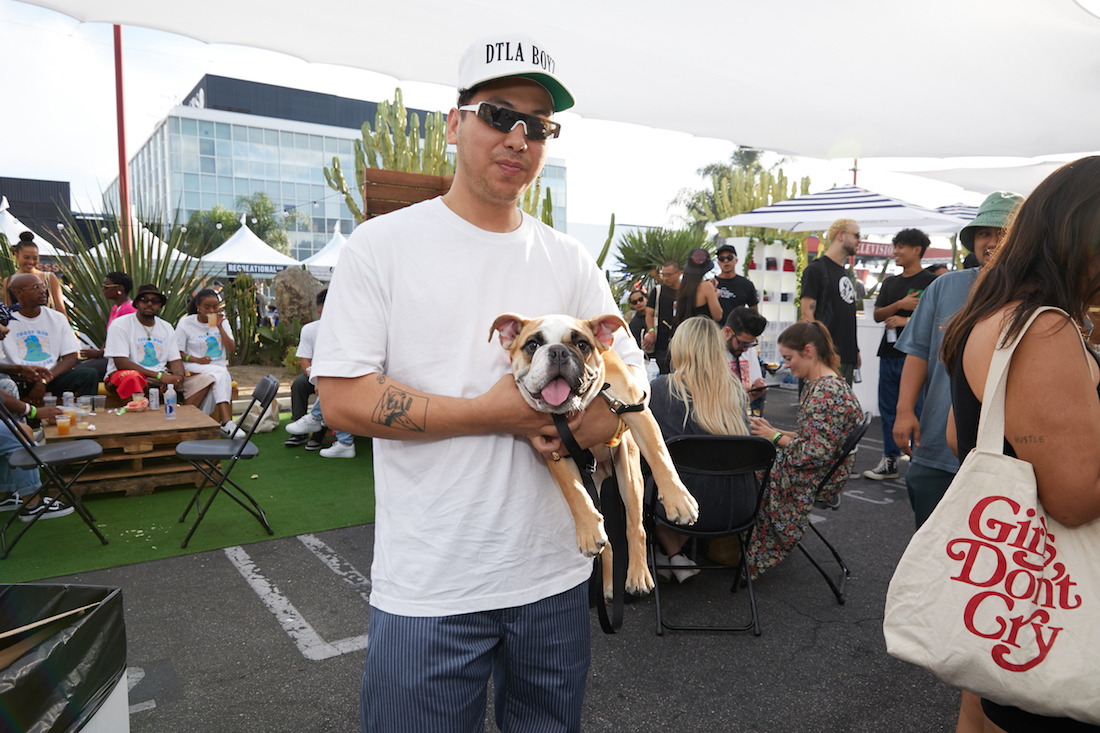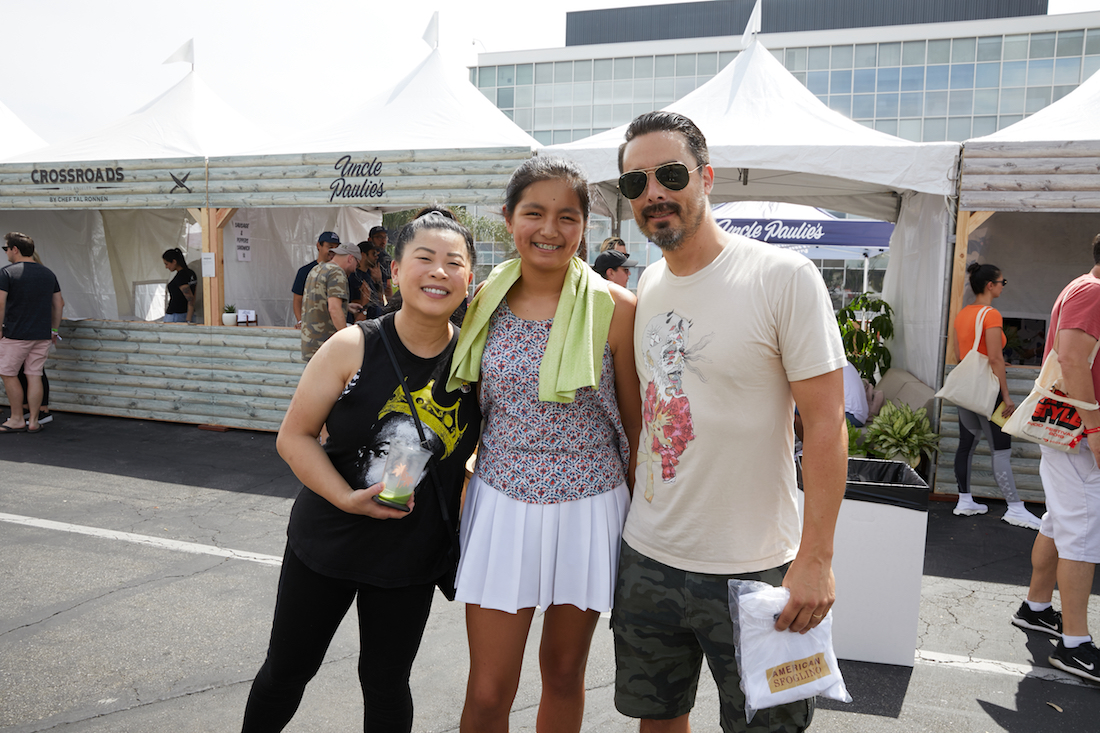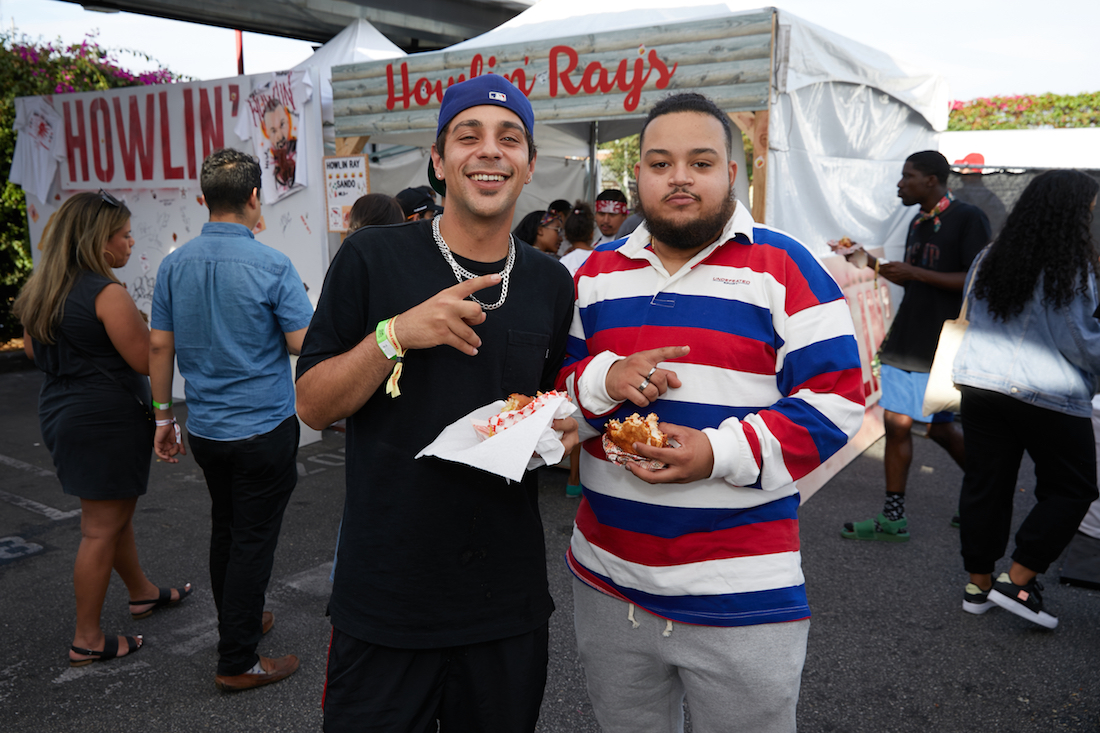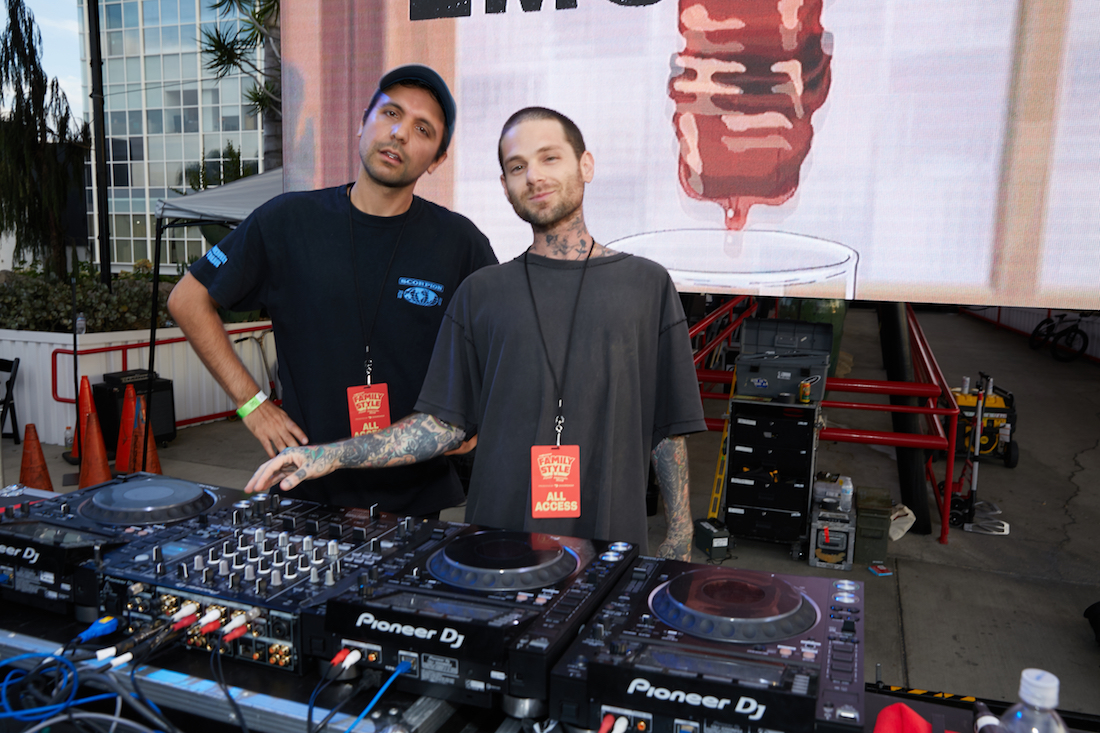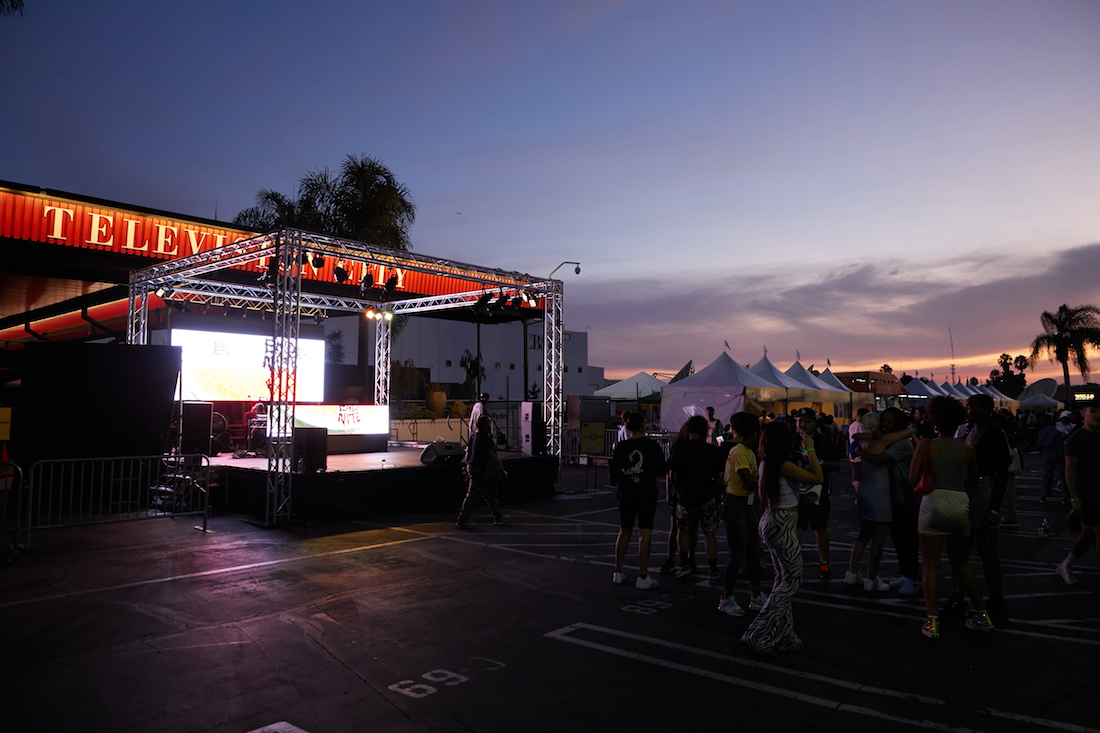 ***