Beyond the Streets is an exhibition of graffiti and street art unlike any other we've seen yet. The expansive installment has eye-catching work at every glance, featuring over 40,000 square feet of art in every medium: photography, painting, and even sculptures, all of which were curated by renowned graffiti scholar, Roger Gastman. Roger Gastman is well-known for his earlier exhibition in partnership with MOCA, the 2011 "Art in the Streets," as well as his involvement with the Academy Award-nominated doc Exit Through the Gift Shop.  As reported by the Los Angeles Times, "A main reason Gastman wanted to create this exhibition is to 'strip away the noise' and showcase who he sees as the real, true street and graffiti artists of the last several decades."
Lucky for us, a lot of these street and graffiti artists are friends—and collaborators—of The Hundreds. If you're heading to the show and want to study up on some of the artists participating, we've rounded up interviews and profiles of some of these creative geniuses who are bringing graffiti and street art to the forefront of the conversation.
We at The Hundreds highly recommend checking out the exhibit—get a ticket at beyondthestreets.com.
Kenny Scharf
It's impossible to look at Kenny Scharf's experimental work without seeing pieces of himself bleeding into it. We described him as the "effervescent king of cool" back in 2015 and are happy to report that that title still rings true. Hailing from the East Village Art movement of the '80s, the painter, muralist, sculptor, and madman's zany aesthetic has been delighting viewers ever since.
In 2015, we also had an official collaboration with Kenny Scharf, designed by the artist with a camping theme. We also made an IN THE STUDIO video interview.
Bobby Hundreds on the collab:: "You see, just because two parties agree on a collaboration doesn't mean it sees the light of day. In fact, most of the time it doesn't (Do all your dates end in relationships?). There are contracts to spoil the mood, percentages to fuss about, distribution conflicts, and greatest of all, creative differences. But working with Kenny resulted in none of these things. On the contrary, he was eagerly involved from start to finish, gladly hand painting original art for this project, critiquing the apparel design, and even participating in the lookbook. What we get is a camping-inspired collection employing a unique Kenny Scharf repeating camouflage pattern that he painted directly onto canvas. The cut-n-sew is reversible to play on both the serious and playful nature of our joint work.  There's a poncho that converts into a tent, and yes, there's even a Kenny Scharf-painted Adam Bomb."
In the Studio with Artist Kenny Scharf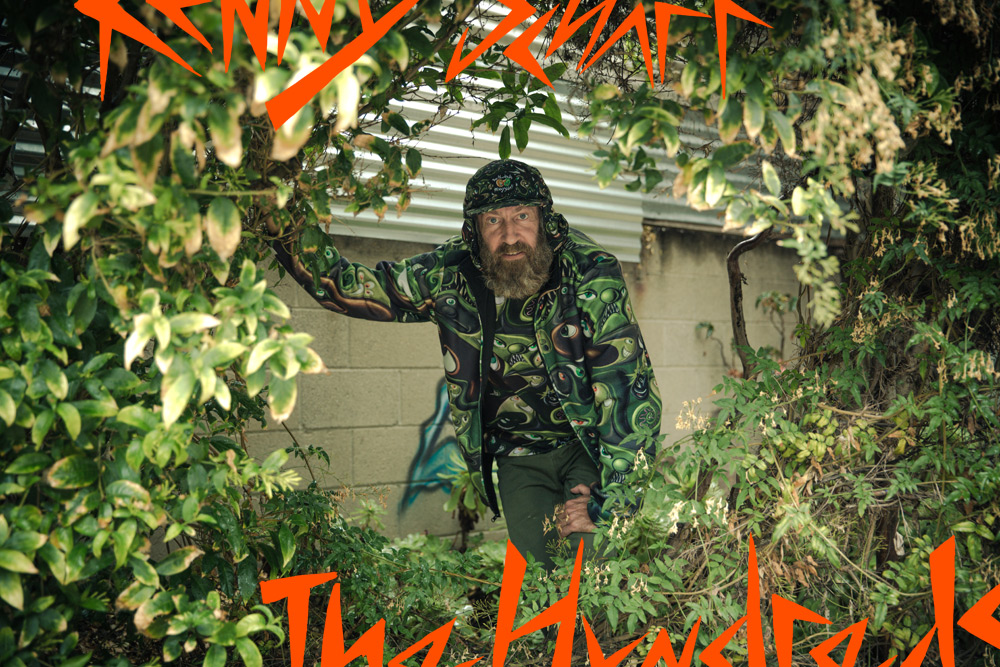 Dabsmyla
We've featured the Australian duo, Dabsmyla, twice now; Senay Kenfe interviewed the art couple in 2014 before their exhibit Touchy Subjects and a year later, Bobby Hundreds hung out with them to preview their Before & Further takeover of the Modernica house. The artist couple are well known for their quirky characters, colorful palette, and method of instilling a sense of whimsy and fun within their work.
THE CURIOUS UNION OF DABSMYLA :: AN INTERVIEW
Before and Further :: DabsMyla's Installation at the Modernica Factory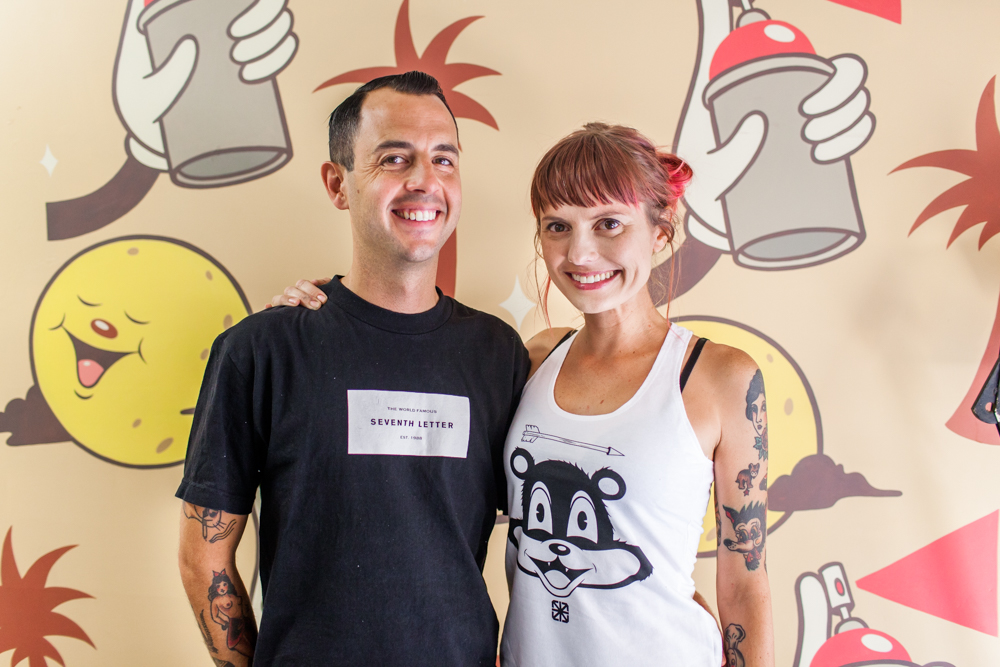 Cleon Peterson
"There's some fucked up shit out there, and it's better to talk about it and confront it than to just ignore it." Cleon Peterson's words from our 2016 interview ring truer and louder than ever before. He's cited anger as one of his main inspirations in his art—and isn't afraid to depict the violence and struggle for power he sees in day-to-day life. This interview with Maxwell Williams with photos by Nathanael Turner is one of our favorites.
Positions of Power, Acts of Violence :: An Interview with Cleon Peterson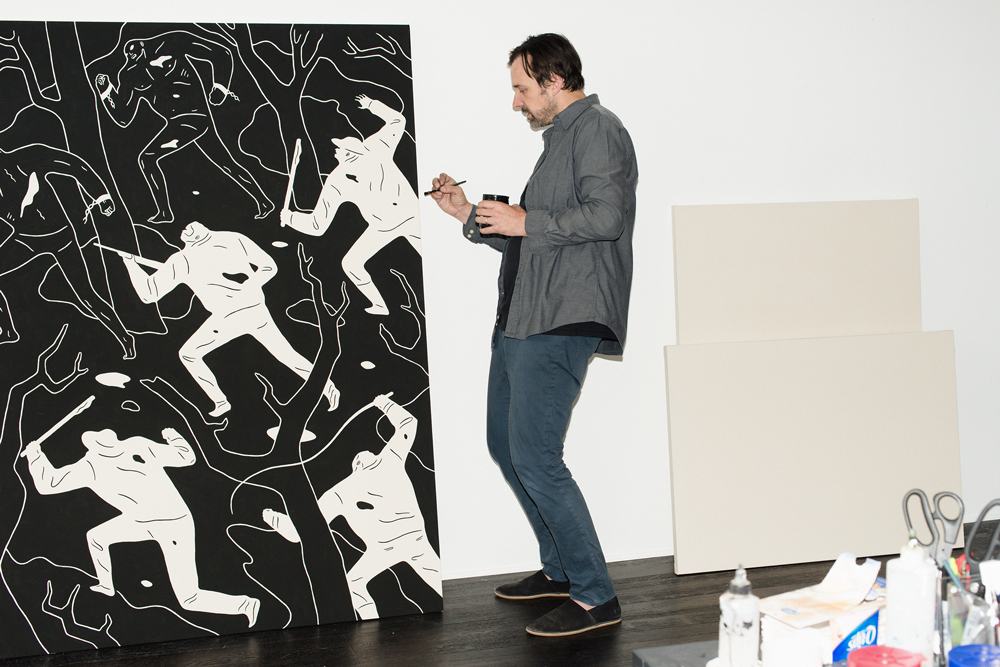 BLADE
The true "King of Graffiti," Blade, earned his title having painted over 5000 trains in his lifetime. This man painted 10-15 whole train cars, unprecedented in the early days of graffiti, and a feat that graffiti-artist-turned-graffiti-historian Freedom says "rivaled the greatest art that was painted in the '70s." Senay Kenfe sat down with Blade and Freedom at The Seventh Letter in 2014 and discussed New York in the '70s, what music they listened to when they'd paint (Led Zeppelin!), and how Blade created his iconic legacy.
MYTHOLOGICAL PEOPLE :: BLADE, THE KING OF GRAFFITI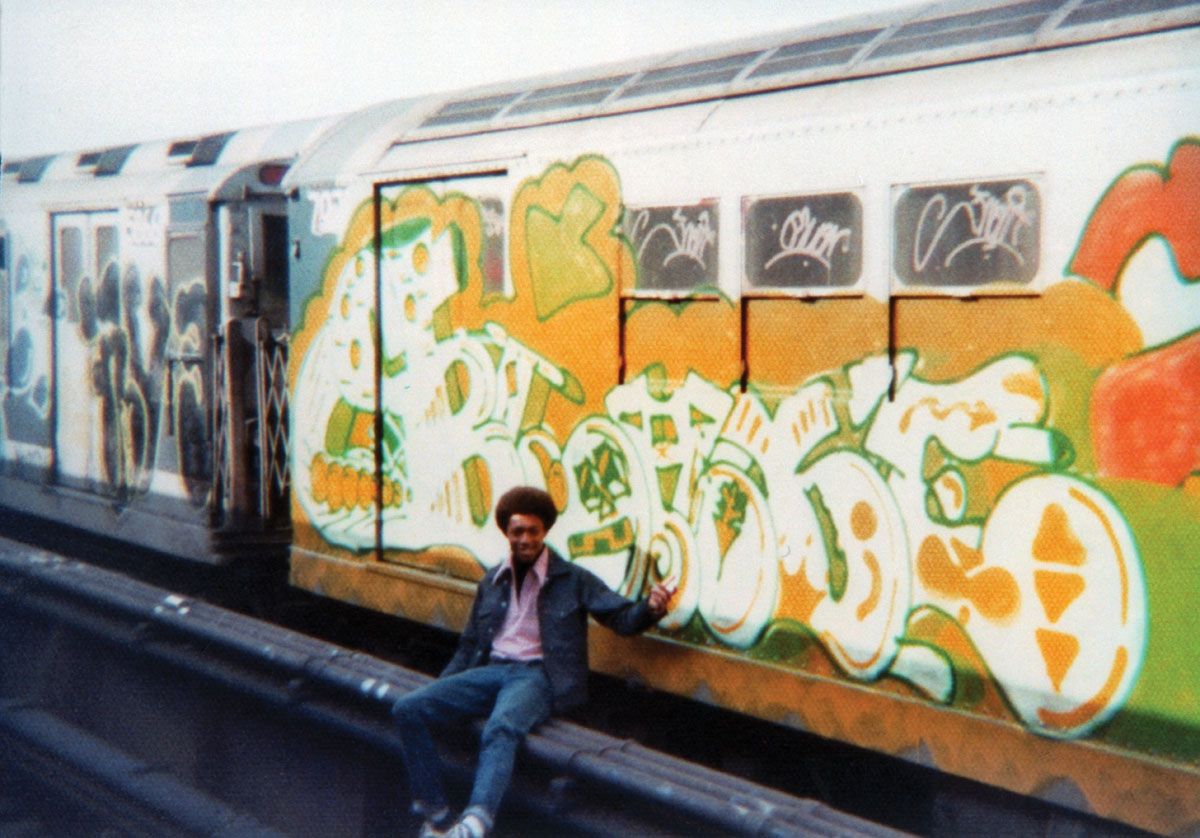 One of our favorite segments from the interview is when Blade discusses how the hip-hop crossover into graffiti culture was a marketing ploy (he doesn't even like hip-hop), and when Blade divulges the secret sauce to his artmaking process:
Freedom: I knew Blade and I knew his reputation and I saw most of his photos and stuff like that and I still was not fully sold on the idea that Blade was an artist. Which [to Blade] you didn't know, when I was sitting down interviewing you, but I have to tell you he hit a run in 1980 where he pulled off 10 to 15 whole cars that, in my opinion, is not just art and graffiti. He made a lot of graffiti art, but it rivaled – I don't know where the brilliance comes from, I don't know why it clicked and he figured it out then –
Blade: – Mescaline.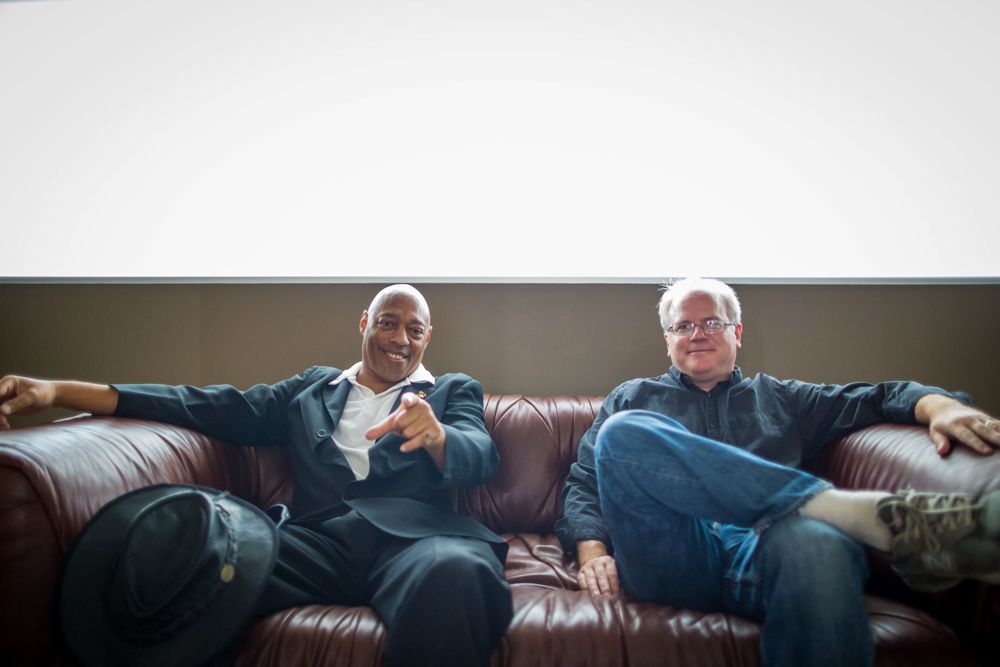 Martha Cooper
This wouldn't be a true exhibition of graffiti without including the work of Martha Cooper. The photographer and cultural documentarian has been involved with capturing street art since the early '80s, stating that, "the illegal part was always the most exciting part." In 2015, our mysterious Italian contributor SPRAYTRAINS interviewed her in one of our favorite blog pieces.
Inside the Mind of Martha Cooper, Iconic NY Street Photographer & Graffiti Documentarian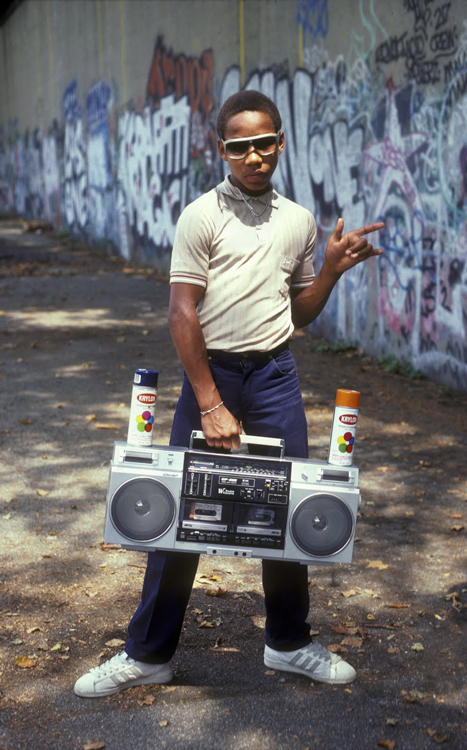 "[Today people] are more aware that graffiti exists, but I don't think they really understand what it is."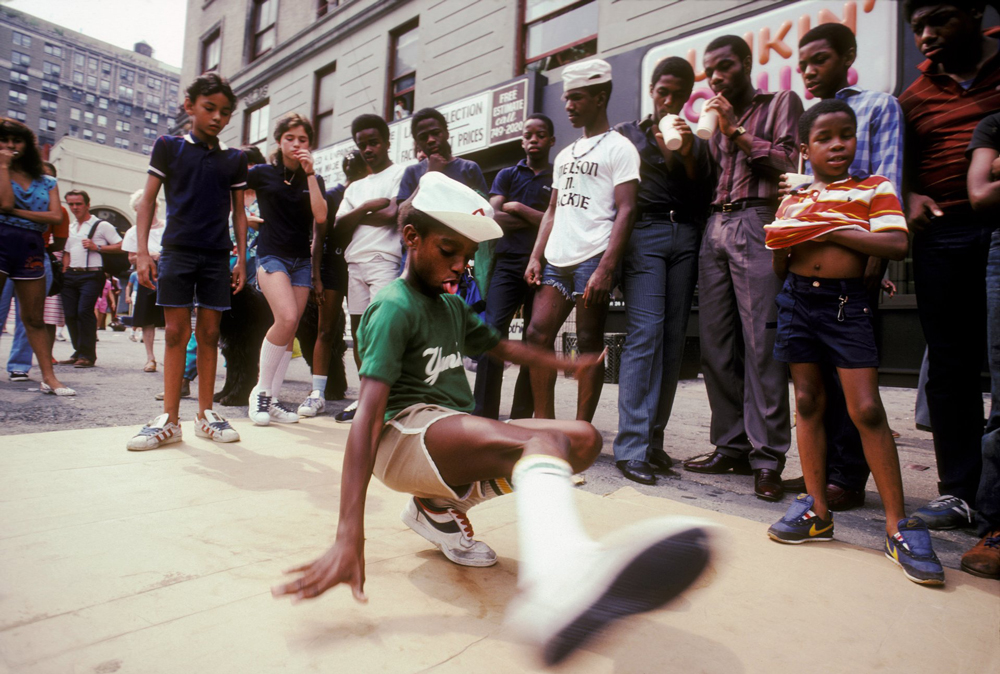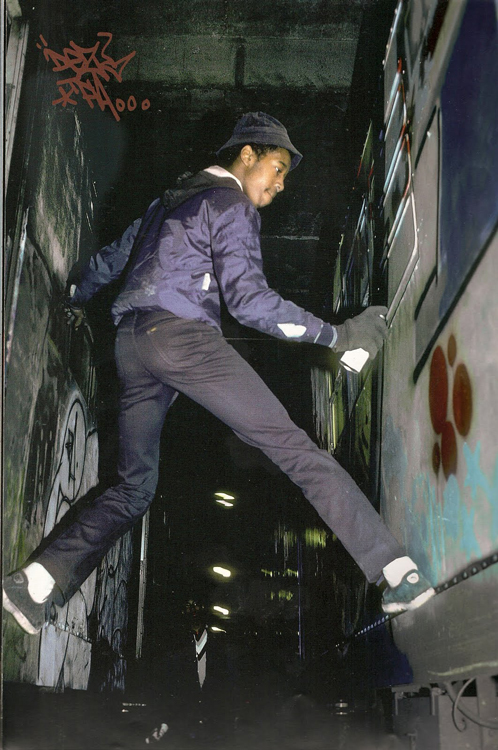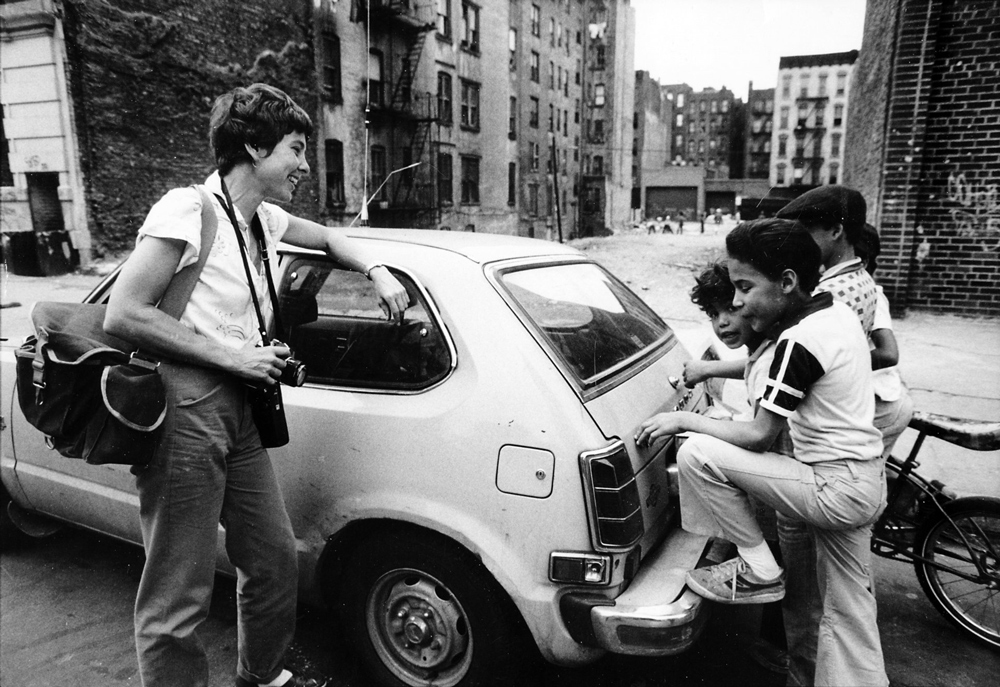 FAILE
Our wonderful art writer Zio interviewed Brooklyn-based art duo FAILE in 2015 for our blog. Made up of Patrick Miller and Patrick McNeill, the art collaboration's first project began in 1999 with a wheatpasting campaign, and by 2008, they were in Banksy's Cans festival and a group exhibit at the Tate Modern. Since then, they've expanded to include sculpture and interactive installations, like "Temple"—which is also featured in full form at Beyond the Streets. We first saw "Temple" at the Brooklyn Museum during the time of our interview, and Miller explains in the interview that it's a commentary on revered icons that convey reverence "beyond their material and setting."
Modern Myth-Making :: An Interview with Brooklyn Artist Collaboration FAILE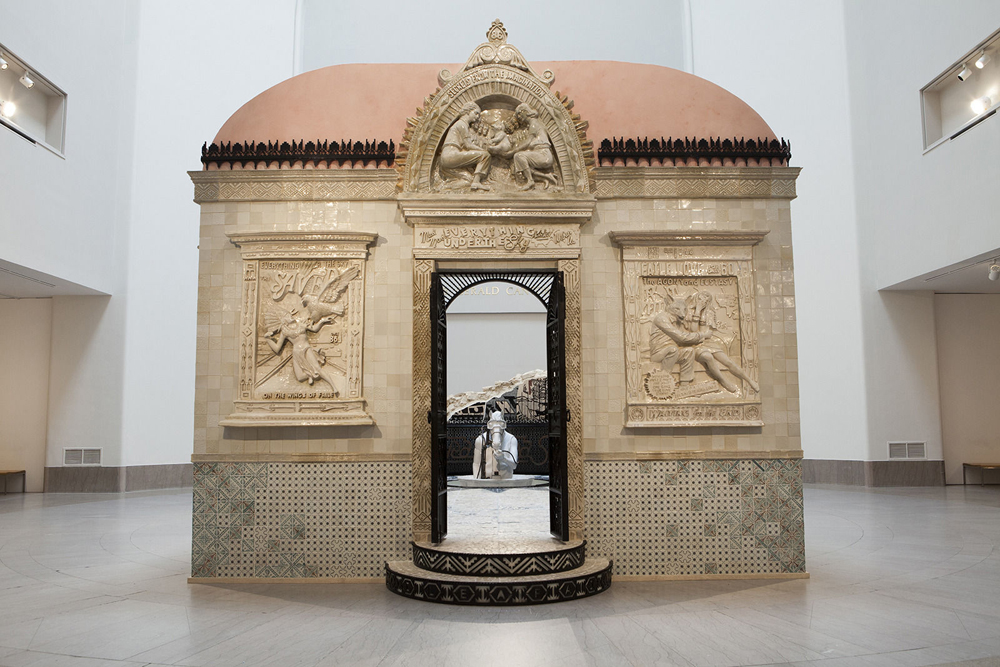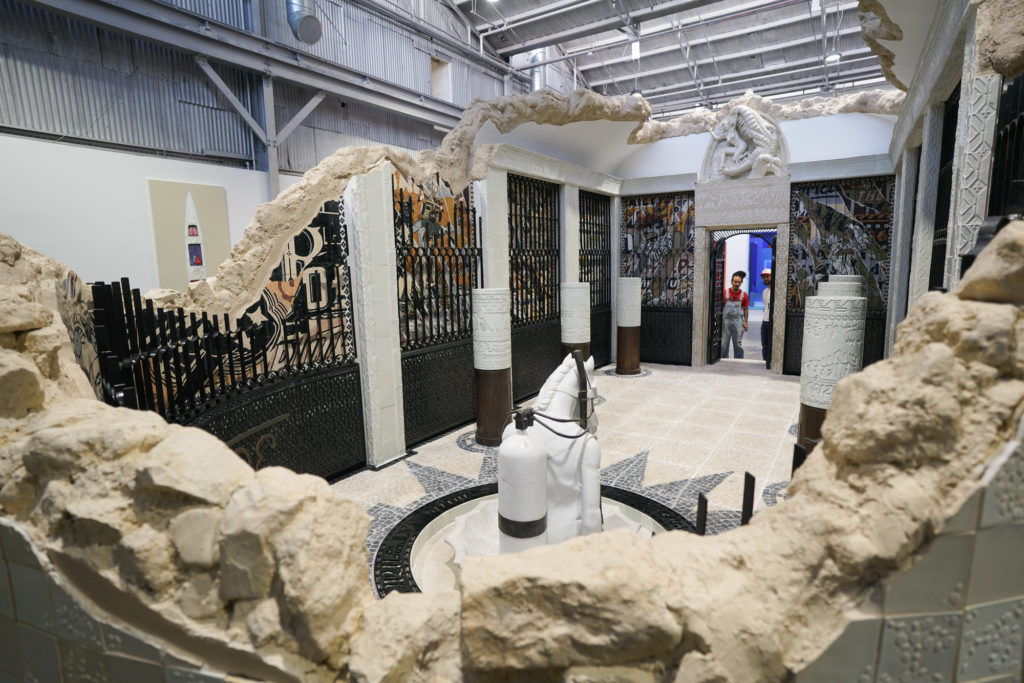 Felipe Pantone
Our writer/curator Brock Brake interviewed Felipe Pantone in 2016 after meeting him at Art Basel and feeling overwhelmed by how his work created a sense of motion and near-vertigo in the viewer. Since Beyond the Streets is centered around many artists that have transcended walls and streets into gallery spaces, Felipe Pantone really was a perfect addition to the exhibit, having mentored under graff legend SEEN.
The Kinetic Art of Felipe Pantone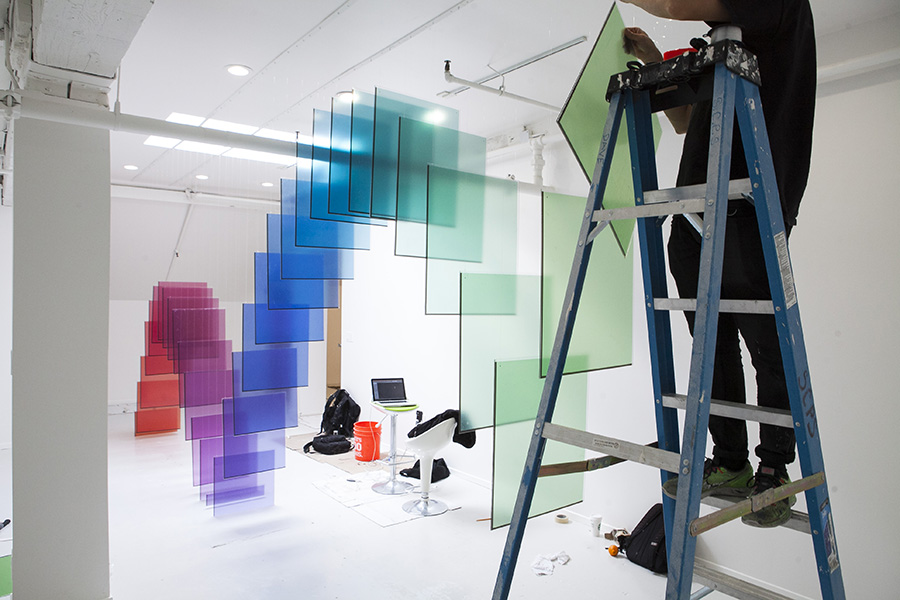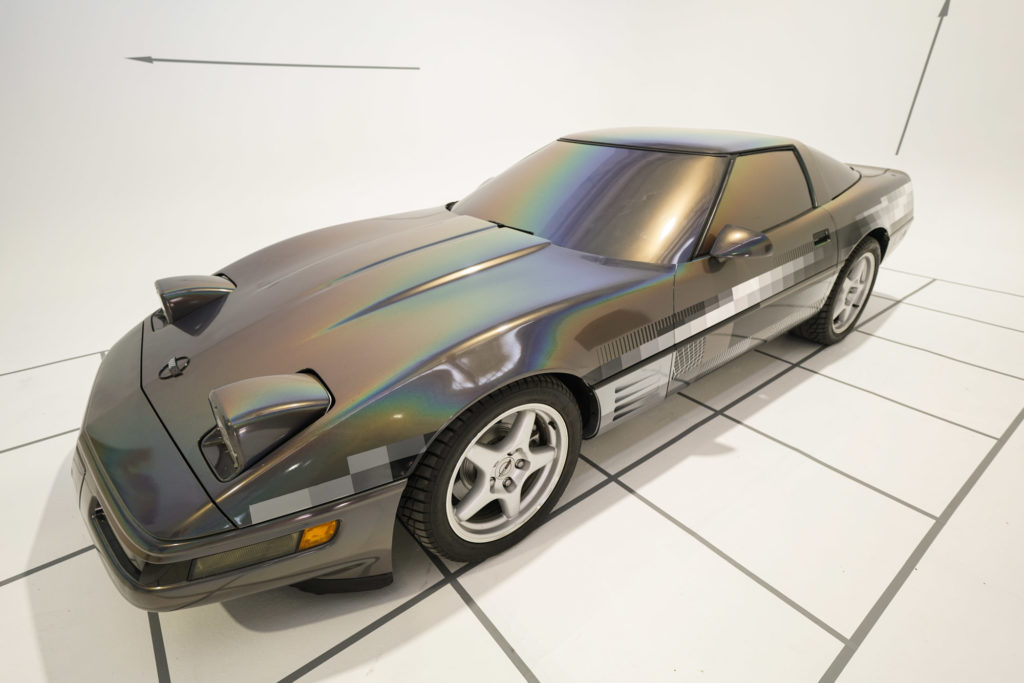 HuskMitNavn
Back in 2014, our writer Zio visited Copenhagen and linked up with HuskMitNavn, the artist who turned to painting characters—rather than letters—in the '90s, when he couldn't afford spray paint. The characters HuskMitNavn creates are colorful, fun, and intriguing. "There's so much dark and pompous art in the world; I'm trying to make the opposite thing," he explained. Check out his entire interview below. Beyond the Streets has a huge wall dedicated to the Copenhagen artist's work, as well as a drawing room.
Everyday Inspiration :: An Interview with HuskMitNavn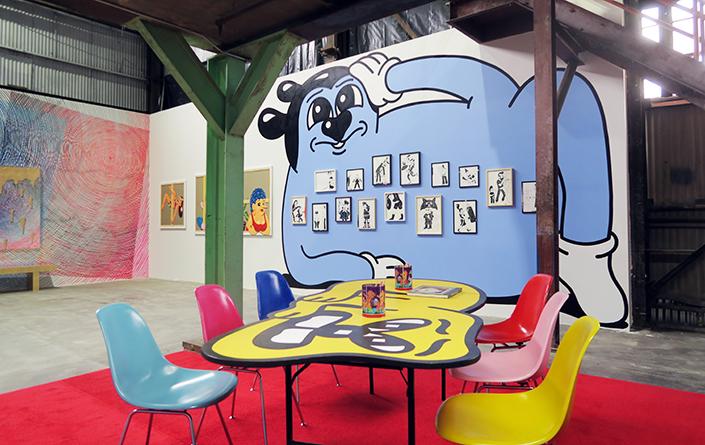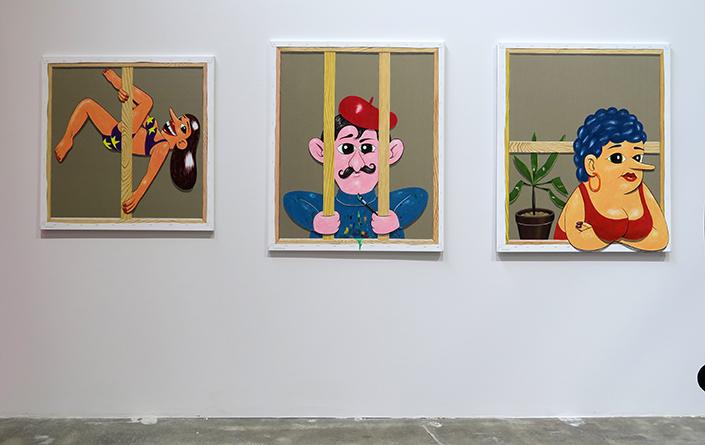 CRAOLA
We were lucky enough to visit Craola back in 2015 for our "In the Studio" video series. The LA-based artist has been interested in art from before he could remember and started dabbling graffiti during his high school years, back in the early '90s. Now, he's a fine art painter who turns to nature photography for inspiration. In his own words: "The only time I don't feel an ounce of nervousness is when I'm sitting down and painting."
In the Studio and Into the World of Artist Greg "Craola" Simkins
KC Ortiz
KC Ortiz is the artist behind last year's The Hundreds X Grizzly by KC Ortiz collaboration, but before his career as an illustrator, he sprayed trains in Chicago and spent years as a combat photojournalist in countries like Myanmar. Learn about his life that feels stranger than fiction—and how his art reflects the array of experiences he's lived through, in this superb profile by Alec Banks.
The Exceptional Journey of KC Ortiz, Through Graffiti, Prison, War Photography, & Art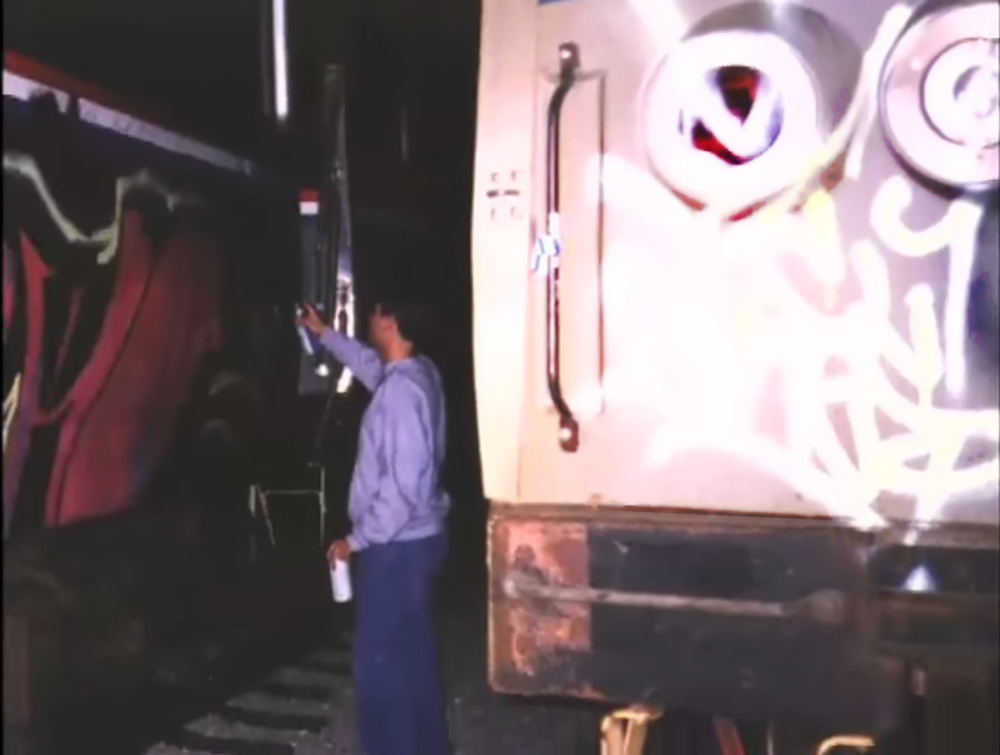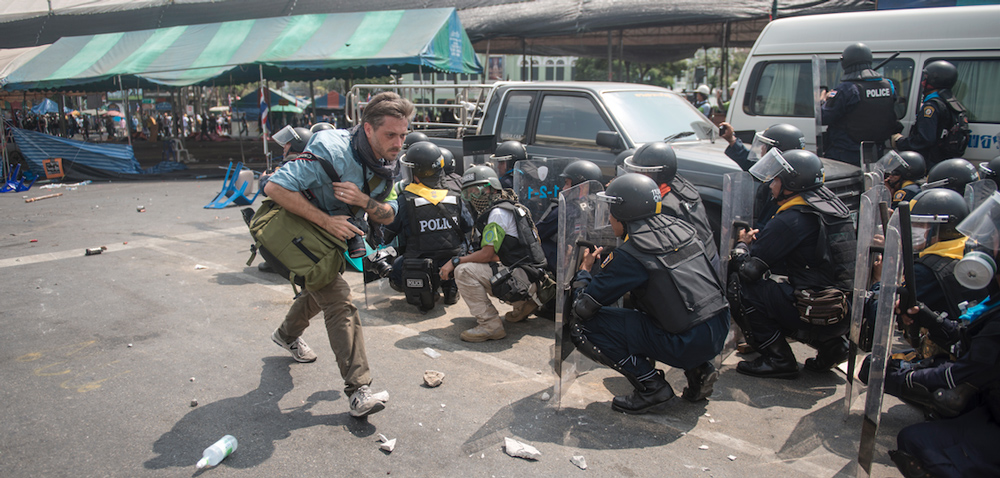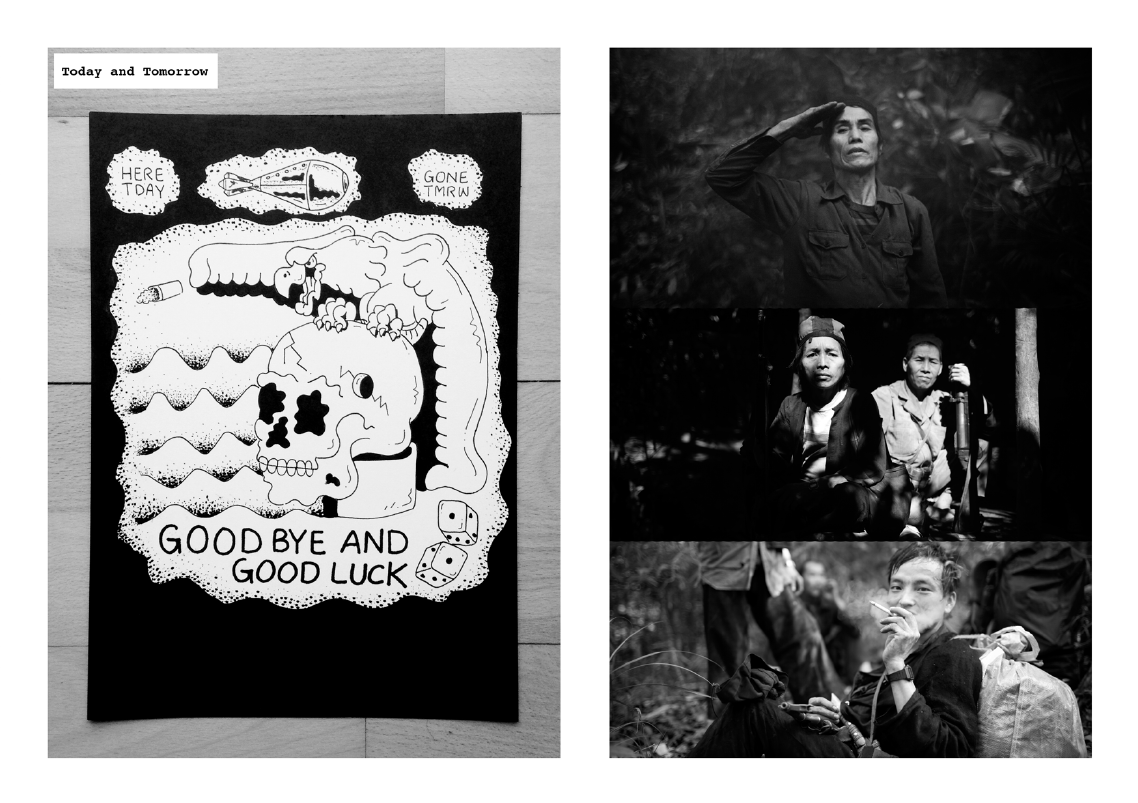 Mister Cartoon
This piece takes us way back—and is perfectly timed, as we prepare for a special project with Mister Cartoon (coming soon!). Our very own Bobby Hundreds hung out with Mister Cartoon and Estevan Oriol back in 2007, acknowledging the very real contributions he's made to our Los Angeles community.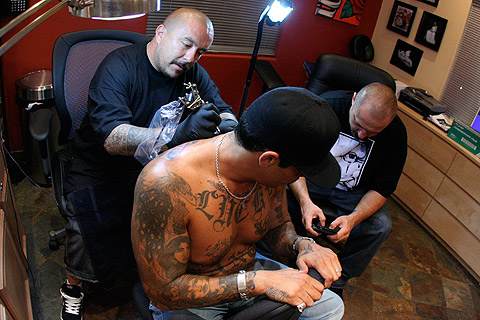 His incredible installation at Beyond the Streets represents a cathedral and shrine, with elements of Los Angeles and lowrider culture embedded within.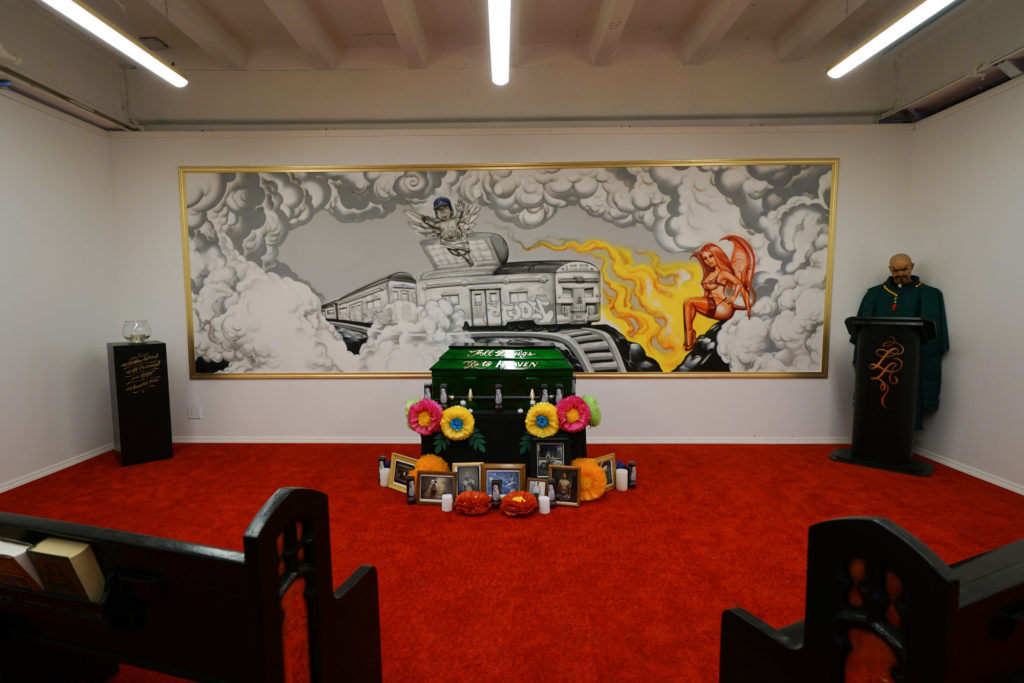 The Seventh Letter
The Seventh Letter may just be one of the most OG—and well-respected—groups in the graffiti world. The crew started nearly 30 years ago, "and represents what may be the most ambitious, racially diverse and prolific crew ever assembled," as reported by the LA Weekly (back when it was still reputable). With over 100 members, and using Los Angeles as their canvas, The Seventh Letter has thrown up colorful murals all across the city and have worked with dozens of brands (The Hundreds included). Our collaboration with them, which launched back in 2012, featured original graphics created by five artists from The Seventh Letter: REVOK, EWOK, RIME, SABER, AND EKLIPS.
We produced a video series of interviews honoring the collab that you can watch below, directed and filmed by 2TONE.
THE HUNDREDS X THE SEVENTH LETTER :: RIME
THE HUNDREDS X THE SEVENTH LETTER :: REVOK
THE HUNDREDS X THE SEVENTH LETTER :: SABER
THE HUNDREDS BY THE SEVENTH LETTER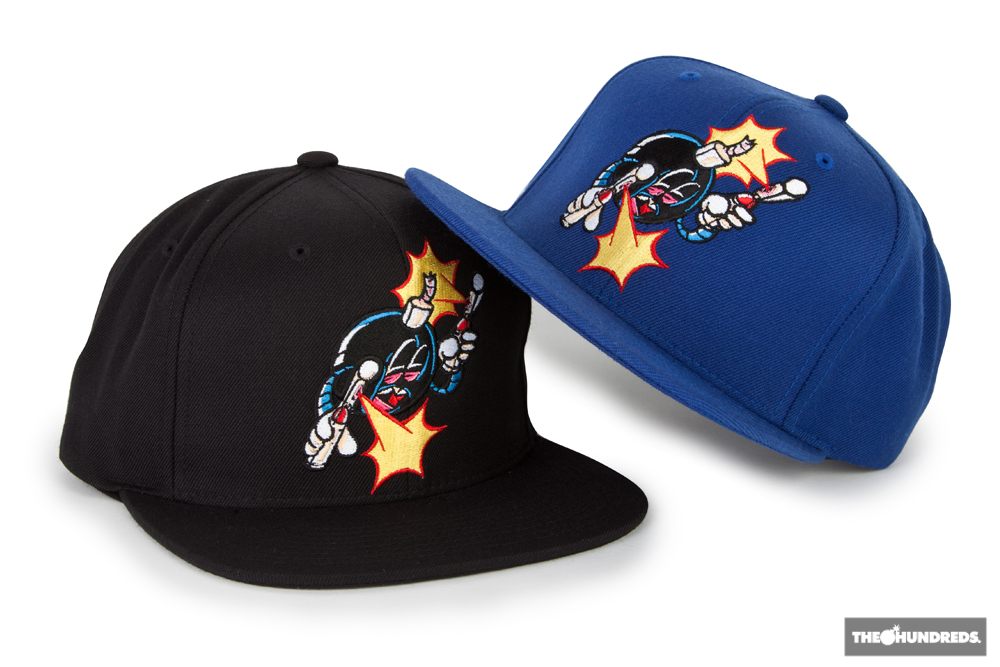 Slick
Our head honcho Bobby Hundreds interviewed Slick back in 2015—just after the grand opening of Big Dick's Hardware, for "a peek into the mind of the storied graffiti artist and Streetwear designer." Slick, truly an OG streetwear legend, wanted to give his customers an experience through his storefront, while also having the freedom to release—and do—whatever he wanted. Take a peek inside Big Dick's Hardware below.
BIG DICK'S HARDWARE :: An Exclusive Interview with Slick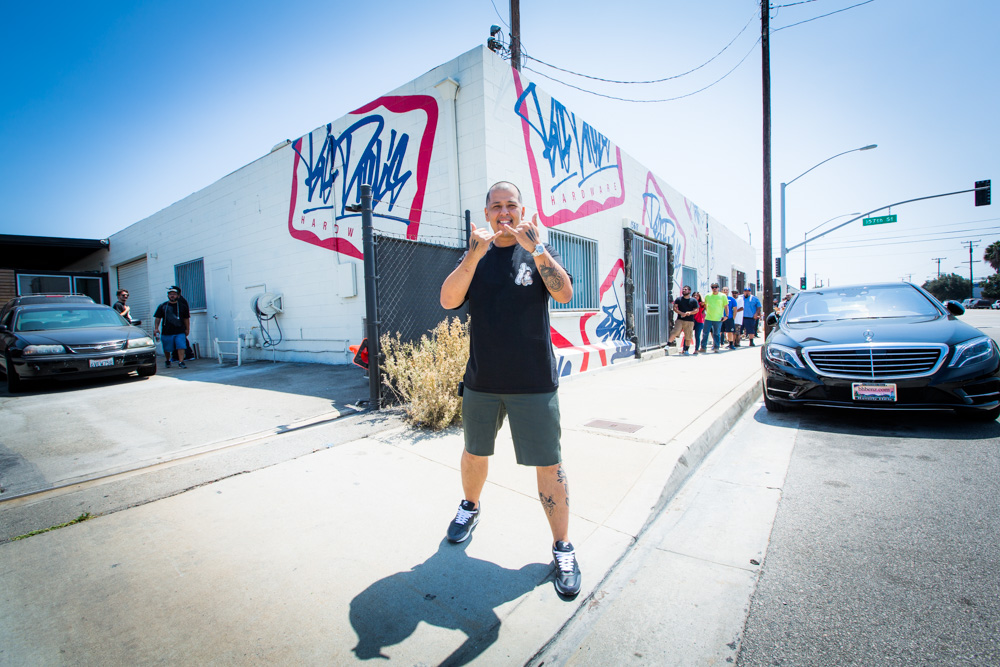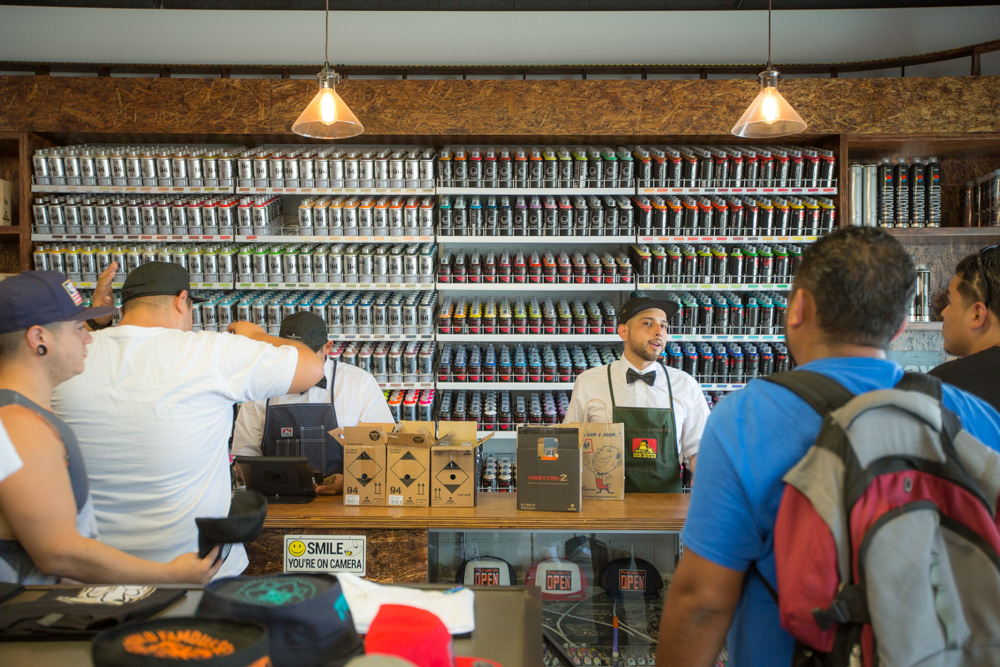 Beyond the Streets gave Slick his own room.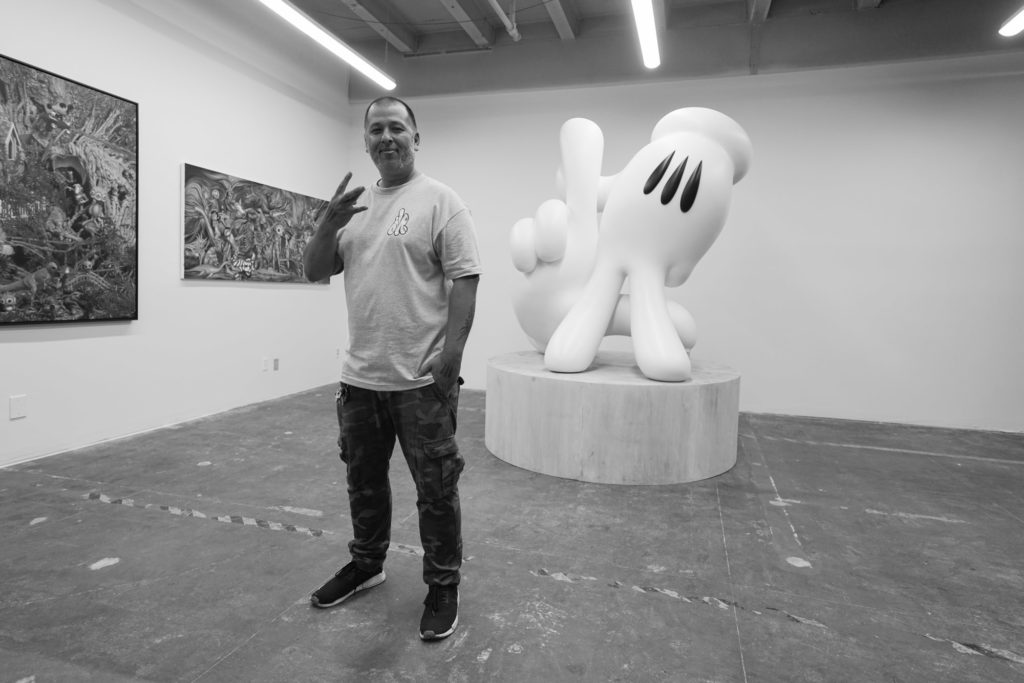 TAKI 183, CORNBREAD, and COCO 144
Roger Gasman not only curated Beyond the Streets & its former Art in the Streets—in 2016 he released a documentary and corresponding book, Wall Writers: Graffiti In Its Innocence. We actually attended the Los Angeles premiere of the John Waters-narrated doc, which gave us a heartwarming and humorous much-needed introduction to the guys who really started the game—guys like Taki 183, Snake 1, CORNBREAD, COCO 144, Cool Earl, and more from New York and Philly. We loved it so much that we had our writer Brandon Diaz write an excellent review.
Friendship & Survival :: A Review of Seminal Graffiti Documentary "Wall Writers"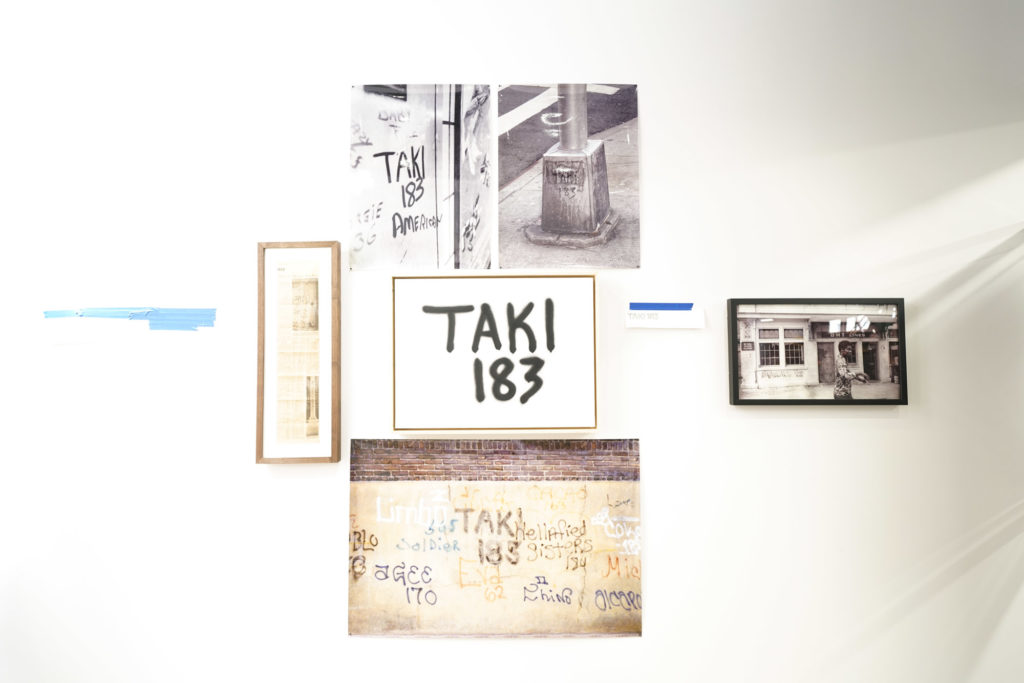 "I look at this as much much more than a graffiti film. It tells the store of the birth of a culture and of friendship and survival." -Roger Gastman
Brandon Diaz: "At one point, famed graffiti photographer Jon Naar notes, 'They call themselves writers. I do not recall any of them calling themselves artists.' But after watching Wall Writers I'd beg to differ. The term legends comes to mind."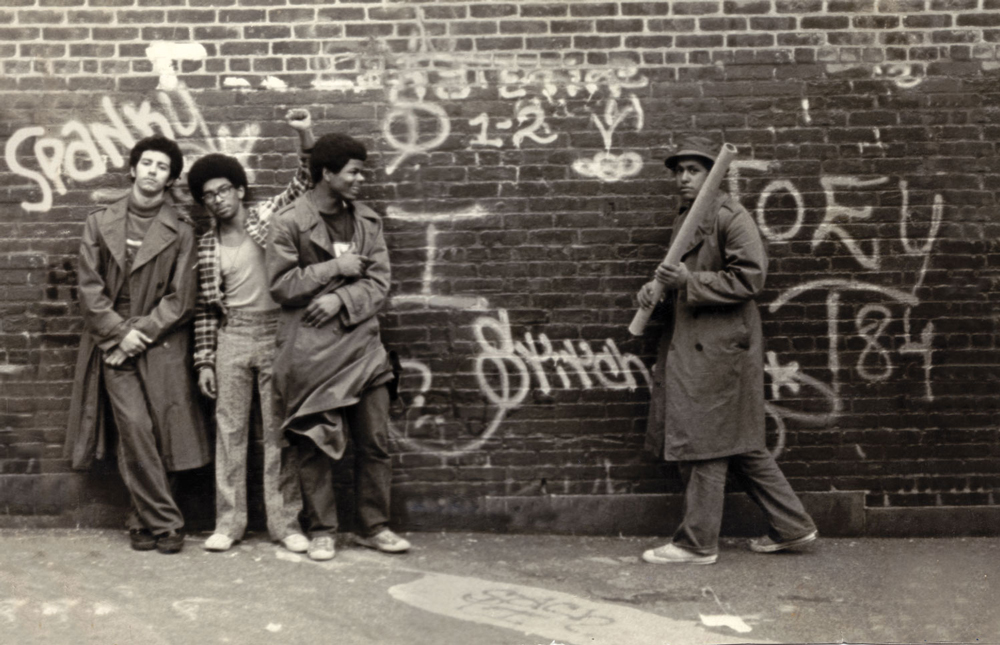 DEFER
DEFER has evolved from many stages of his career to get to his work that's been included in "Beyond the Streets." What started as a hybrid of New York and Boyle Heights-influenced graffiti from the 1980s transitioned to abstract, layered, and hyper-stylized letters. Like he told us back in 2014, "I really want to push and actually obliterate the letter structure, to enter a different realm of consciousness."
DEFER ON LETTERS, LESSONS, AND LANGUAGE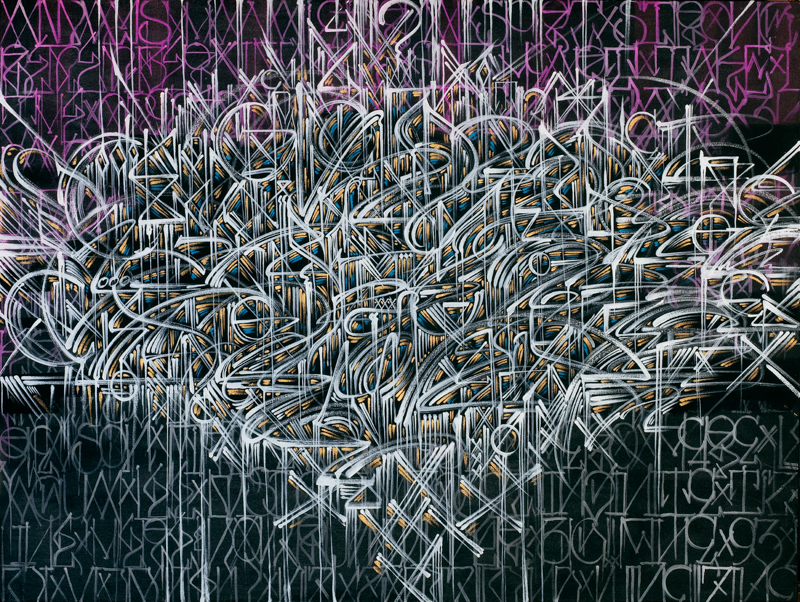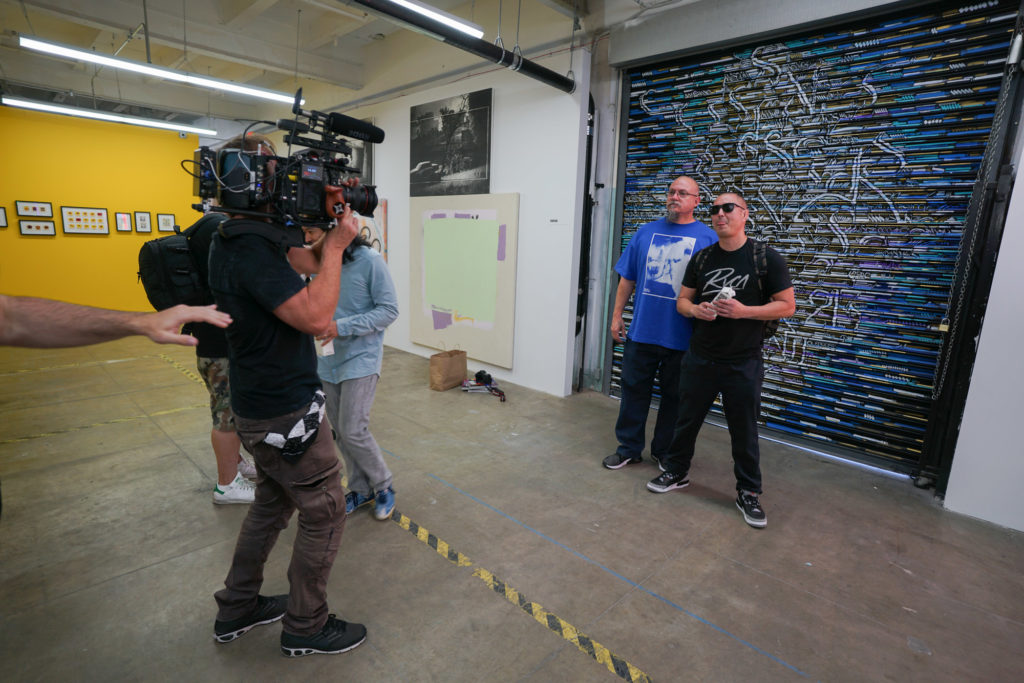 Ron English
"The only criticism of myself is that I have a tendency to overwhelm people," Ron English told us back in late 2015. "I ask people to take on too much." And he isn't entirely wrong; his public (and at times, illegal) work that he's been creating since the '80s pushes the boundaries of art, pop culture, and nature. We were lucky enough to collaborate with him in 2011 and maintain a relationship with the often-zany artist. Check out our video interview with him from 2015, right before his NeoNature: We Are the New They show.
Video :: Ron English on His Latest Show "NeoNature: We Are the New They"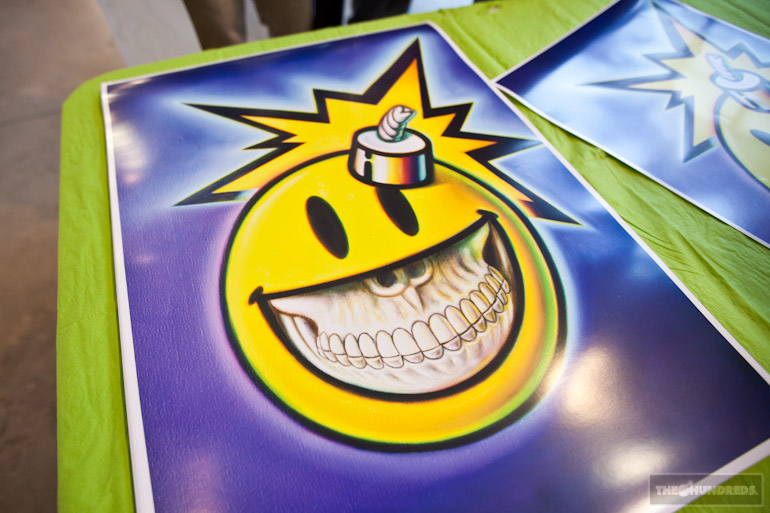 ***