Six years ago, Aussie artists Dabs and Myla moved to LA and took the art scene by storm. With roots in graffiti and street art, their mid-century illustration, character art, and whimsical patterns have opened a fantastic universe that is uniquely theirs. This Saturday, the couple debut a 4,000 square foot installation house. Here's what you'll find inside.
The experience begins...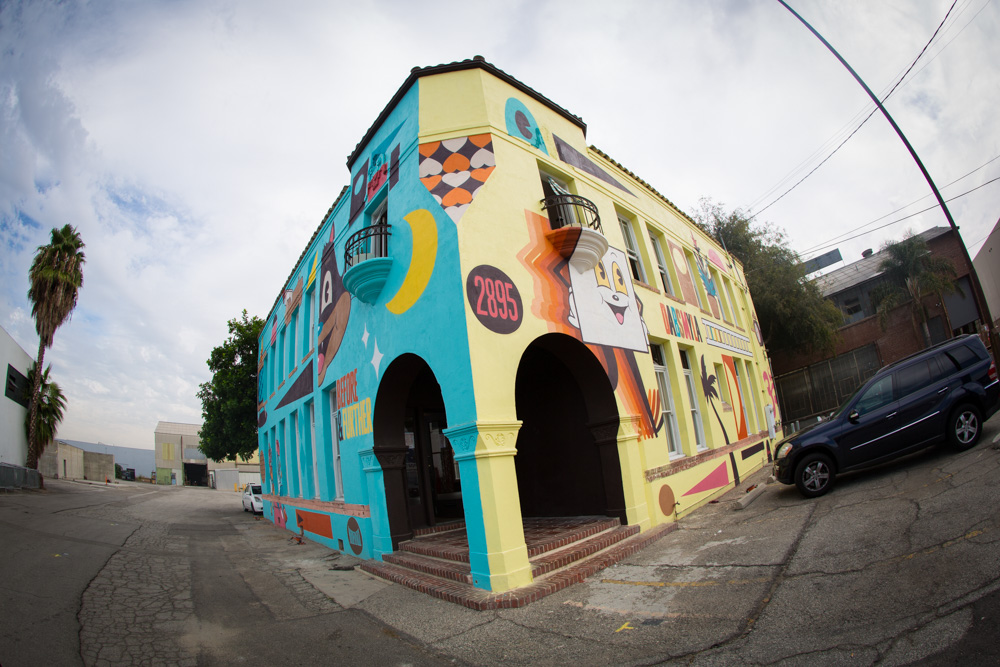 In an abandoned house on the Modernica factory lot, (just down the street from The Hundreds Homebase actually) in Vernon. Built in 1930, this Spanish Revival workplace building (which was also used for porn shoots in the '70s) is home to Before & Further, DabsMyla's most ambitious exhibition to date.
The artist couple had been working towards A traditional show for the past year. So, you'll find their hanging artwork throughout the house.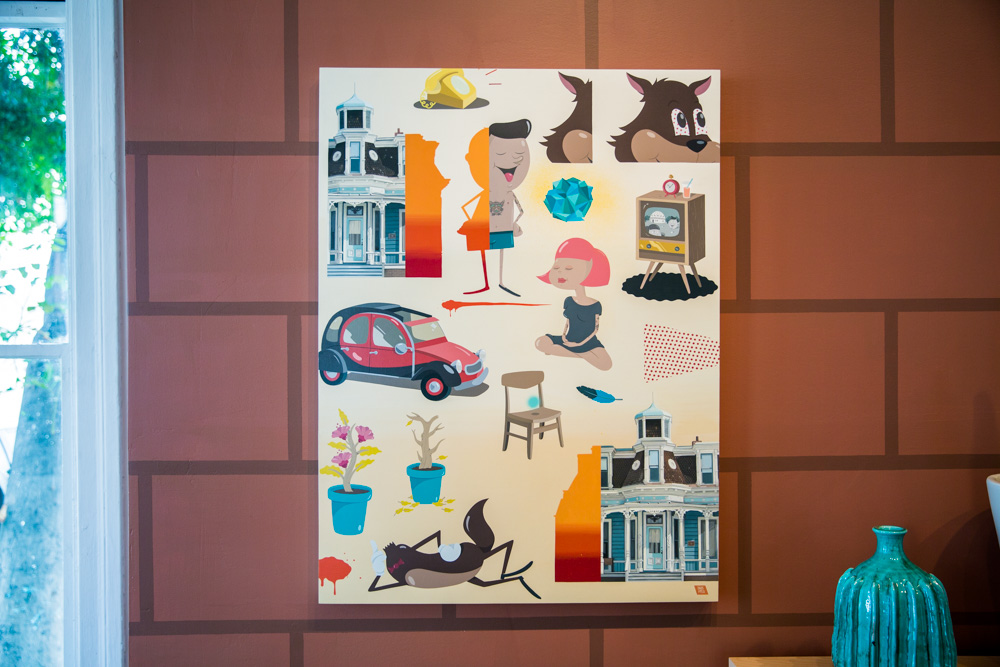 This one on the left is one of my favorite pieces.I always love how the duo incorporate themselves as characters into their work.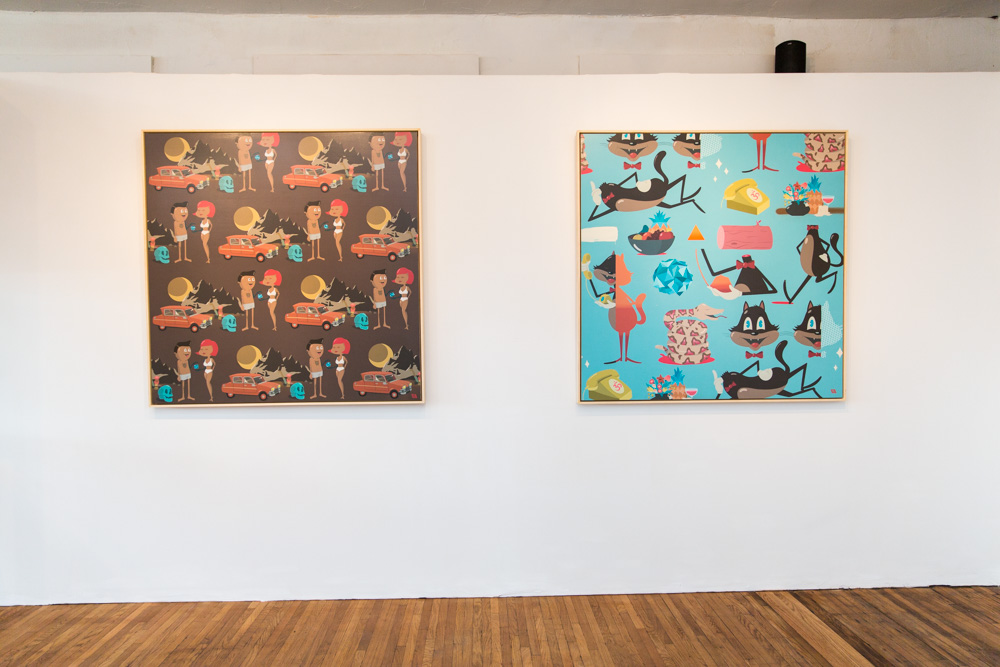 Here are some more original paintings you'll find at Before & Further: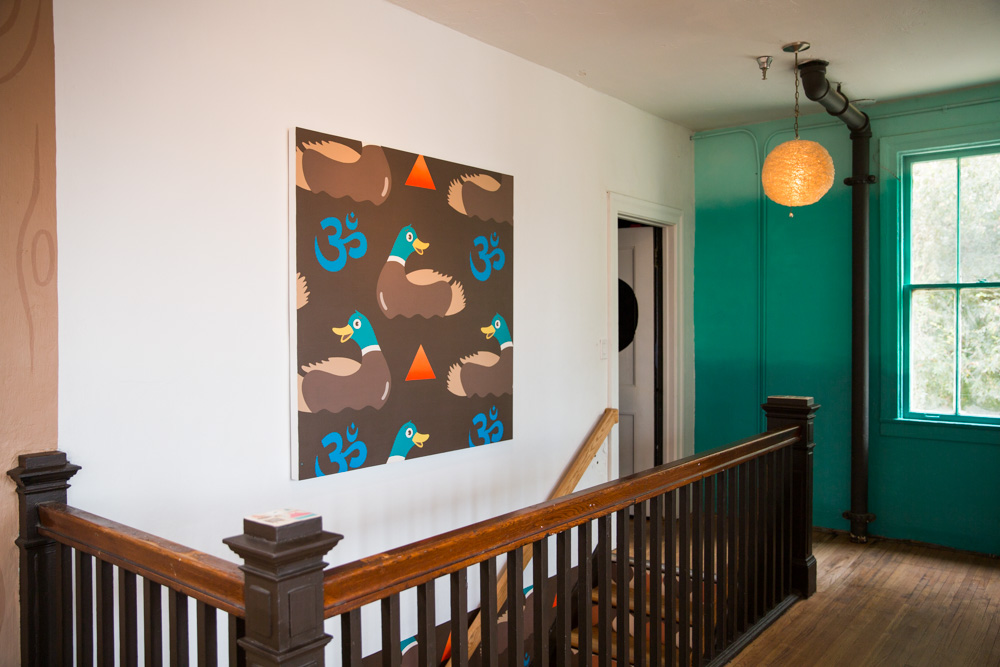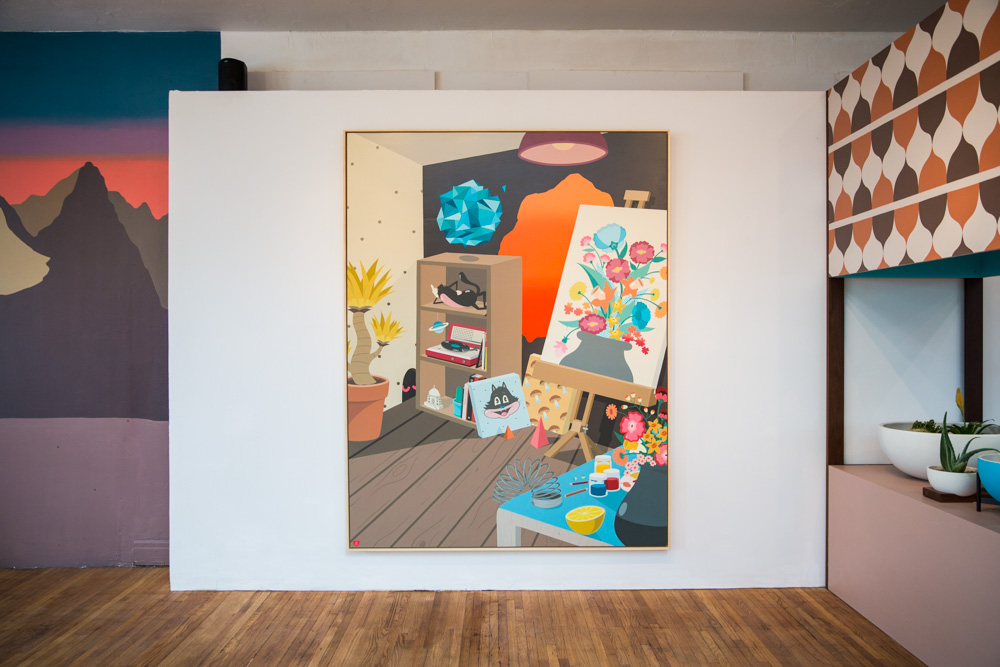 Earlier this summer, DabsMyla started a conversation to work on a project with Modernica. Modernica! You know Modernica—The North American Modernist furniture company that we collaborated with on a rocker last year.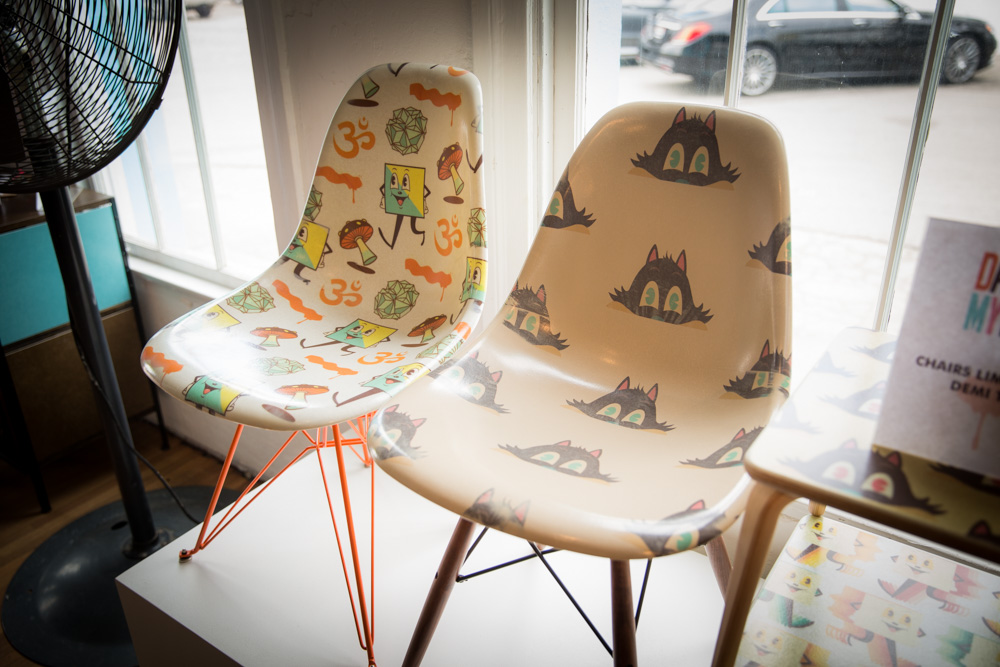 Anyway, it was then that DabsMyla discovered this empty building on the Modernica lot and came up with an even bigger, better idea. Could they take over the entire house to create a one-of-a-kind art show experience?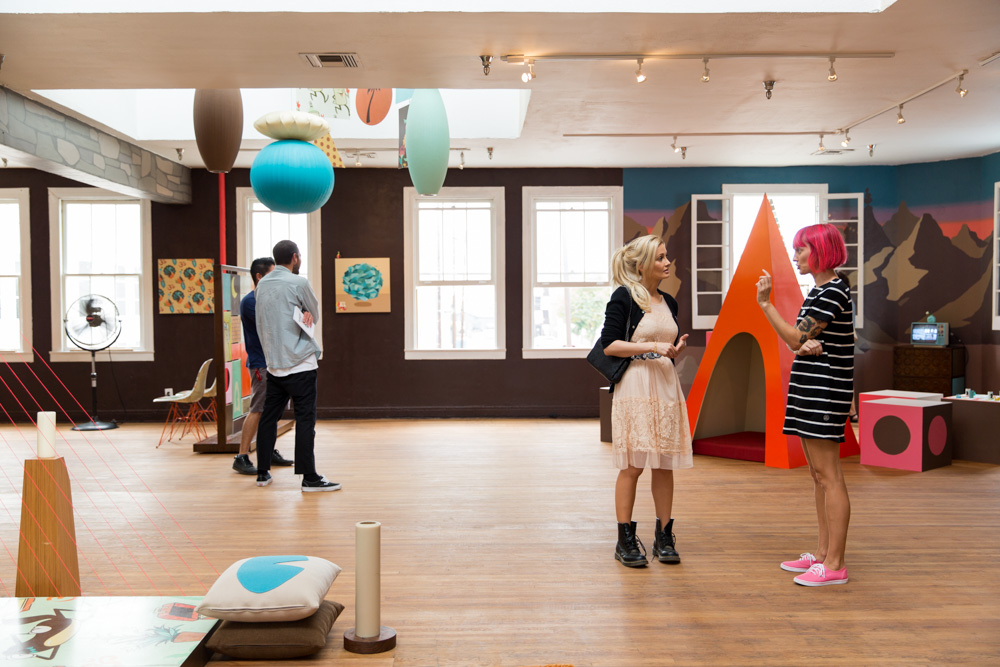 Modernica was down. Of course they were. They're always down. They get it. Not only did they lend over the house, they let DabsMyla paint on their furniture.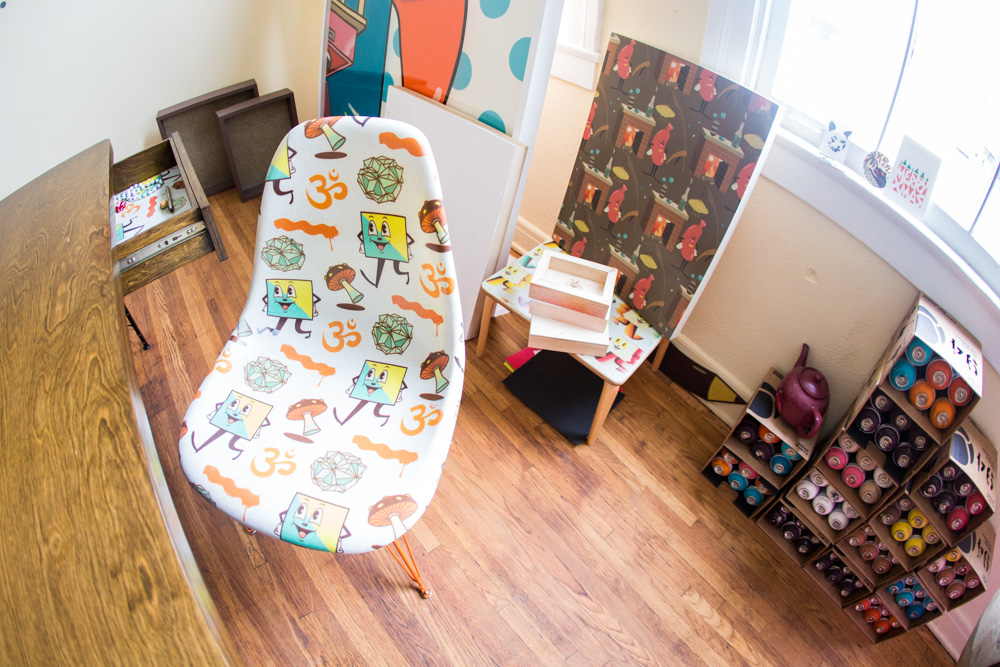 They even created original furniture designs exclusively for the couple, based off drawings they made of their far-out ideas.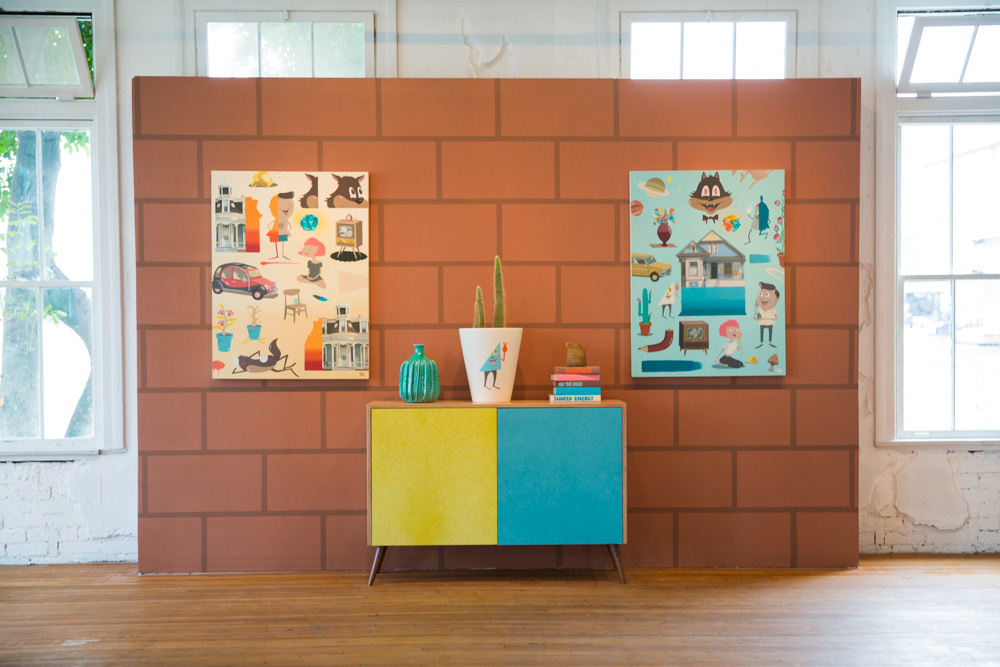 Modernica even went so far as to just hand over their factory entirely to the artists to come up with concepts that weren't remotely in the universe of furniture. Like this duck head! Carved out layer by layer through the onsite CNC machine.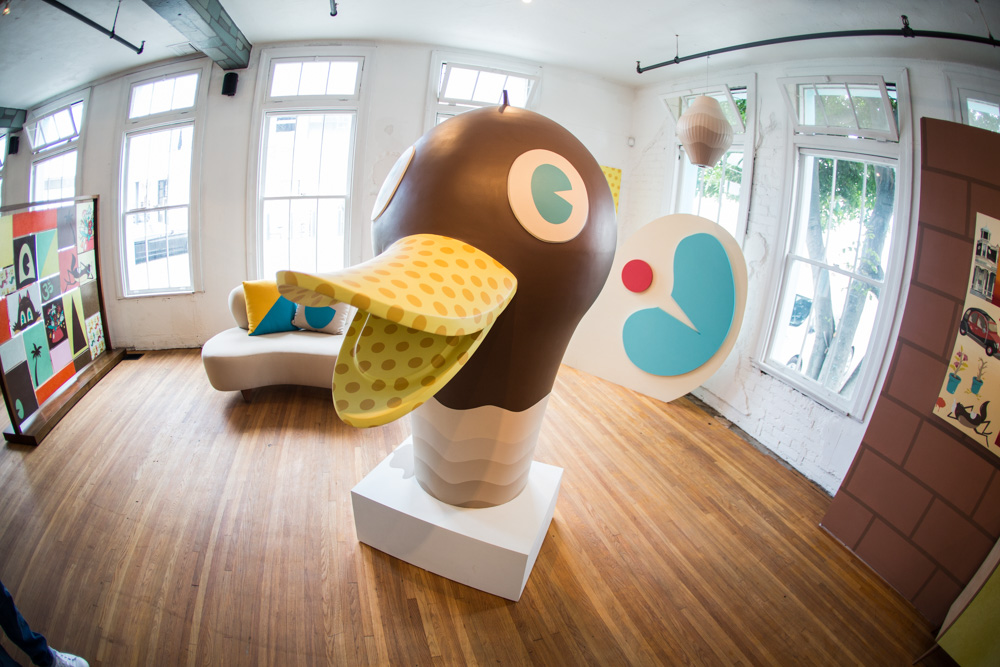 Once they were let inside, DabsMyla painted everything.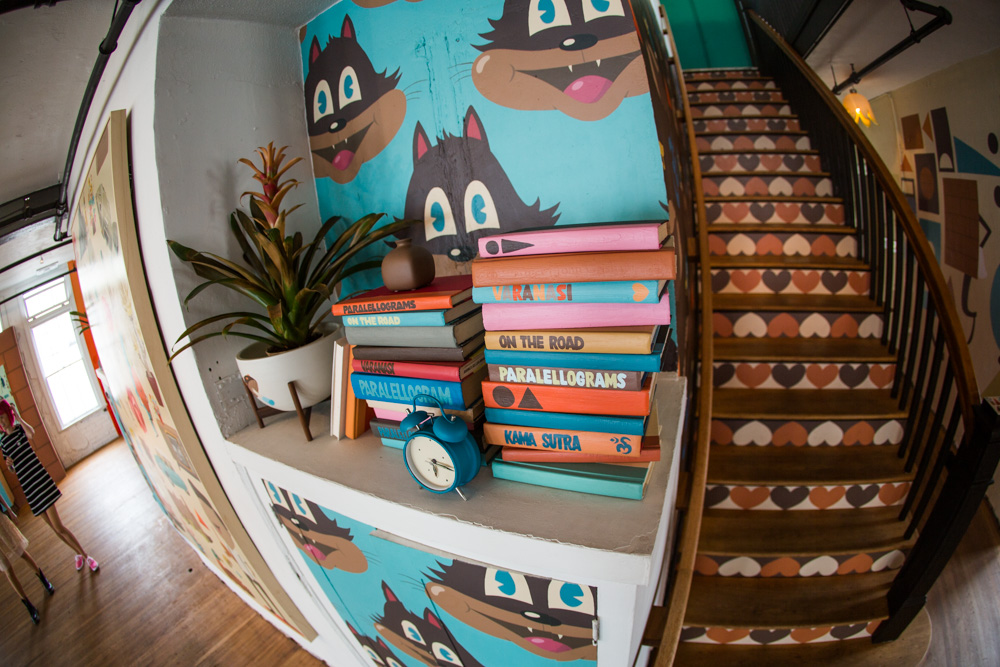 They couldn't stop.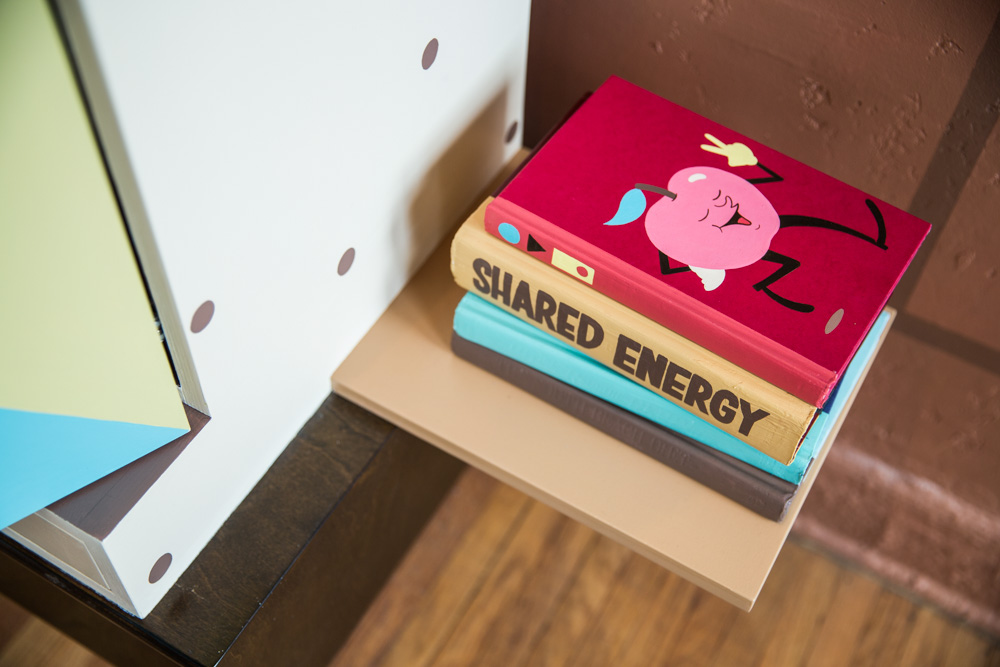 Even bathrooms in dark corners. I told them that this was like a happier, more brightsided Winchester House, where they couldn't help but continue working on—and pouring themselves into—the house.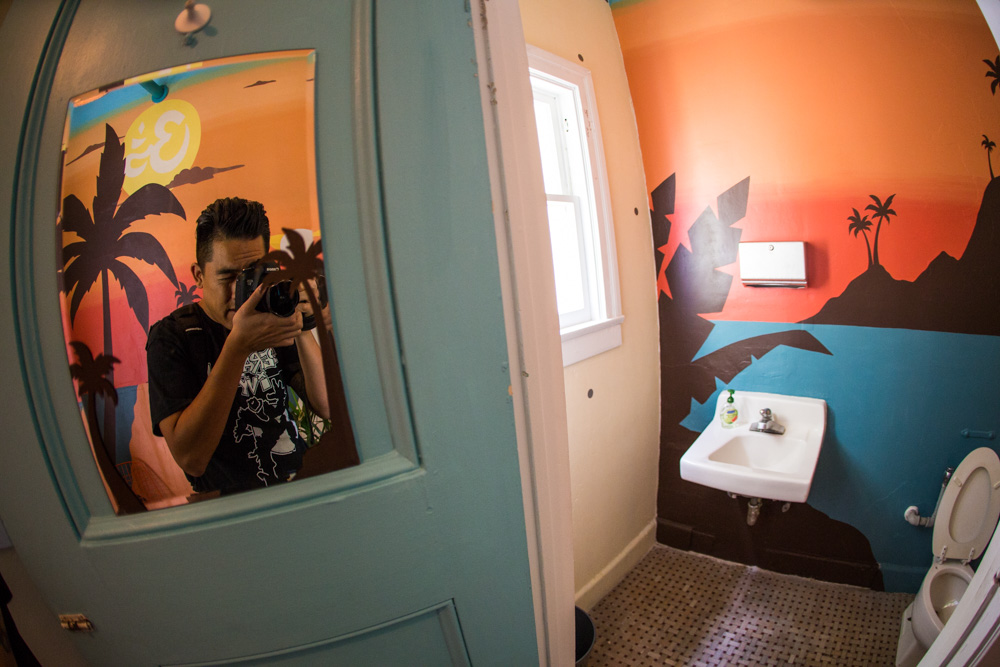 …Parcheesi boards...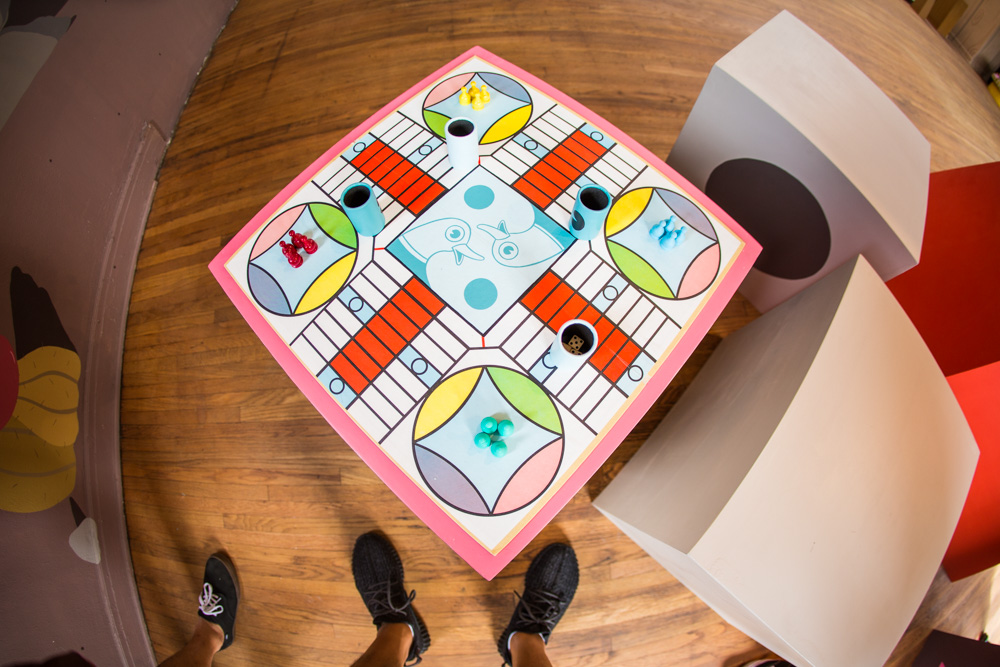 The stairwell knobs (is that the correct term?) display the room maps.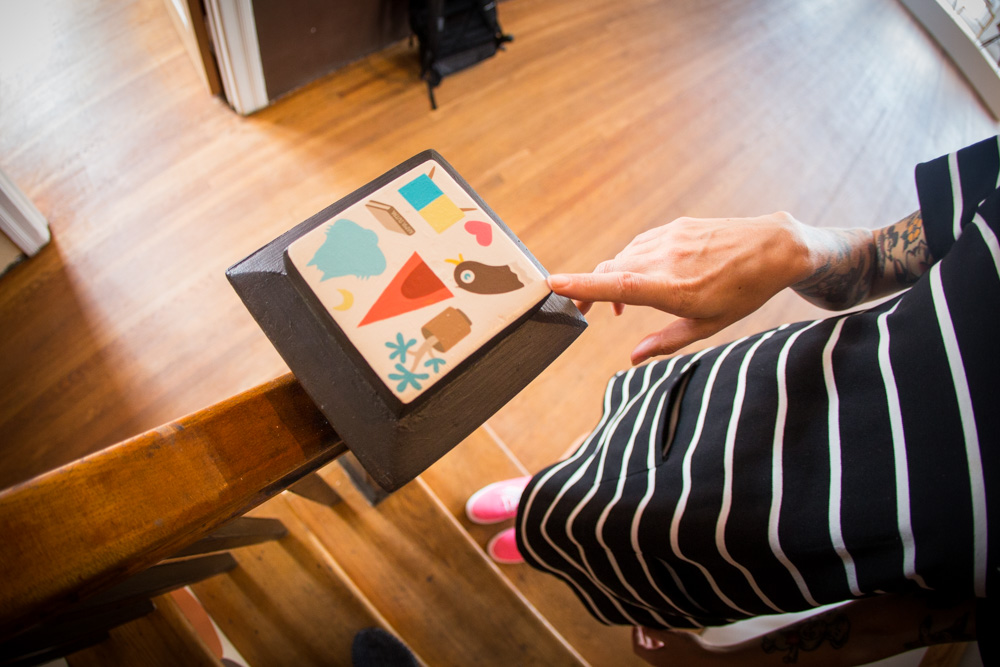 The coolest part are all the fun secrets sprinkled throughout the show.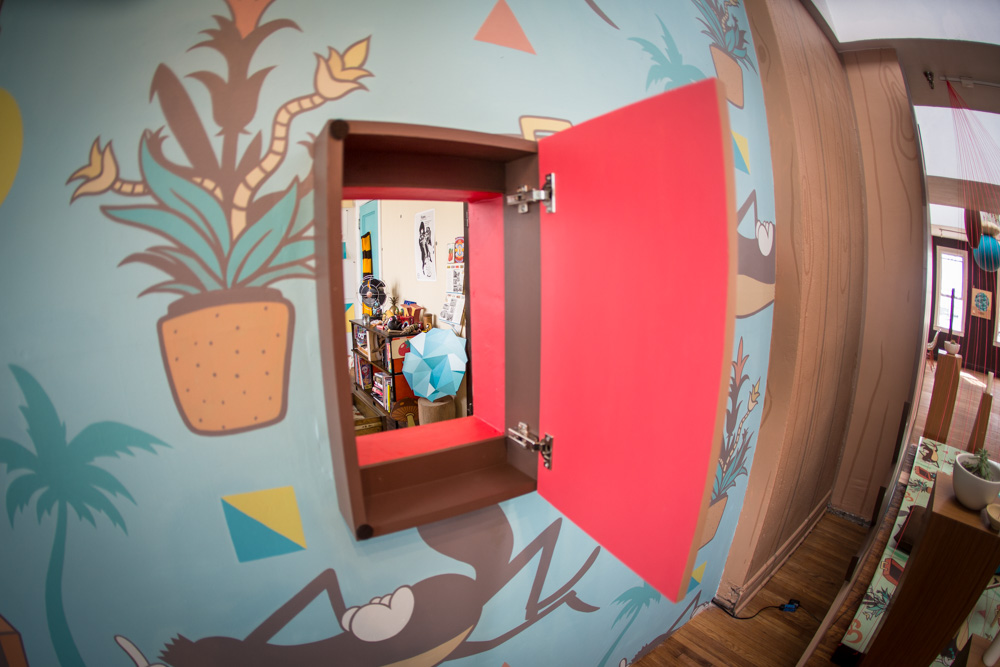 Good luck finding the blacklight room.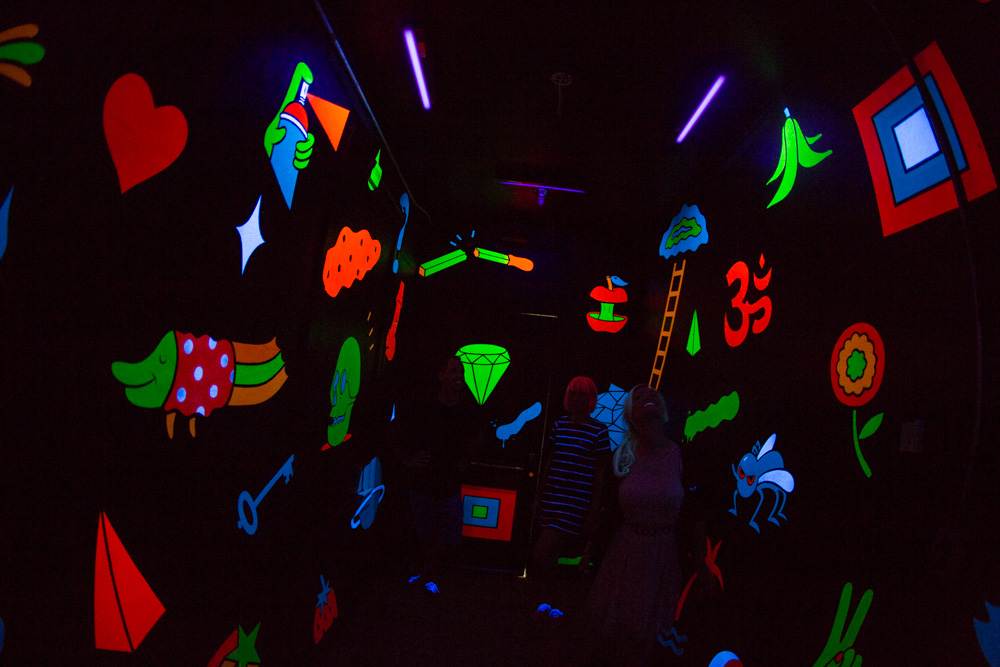 Holly spys with her big eyes...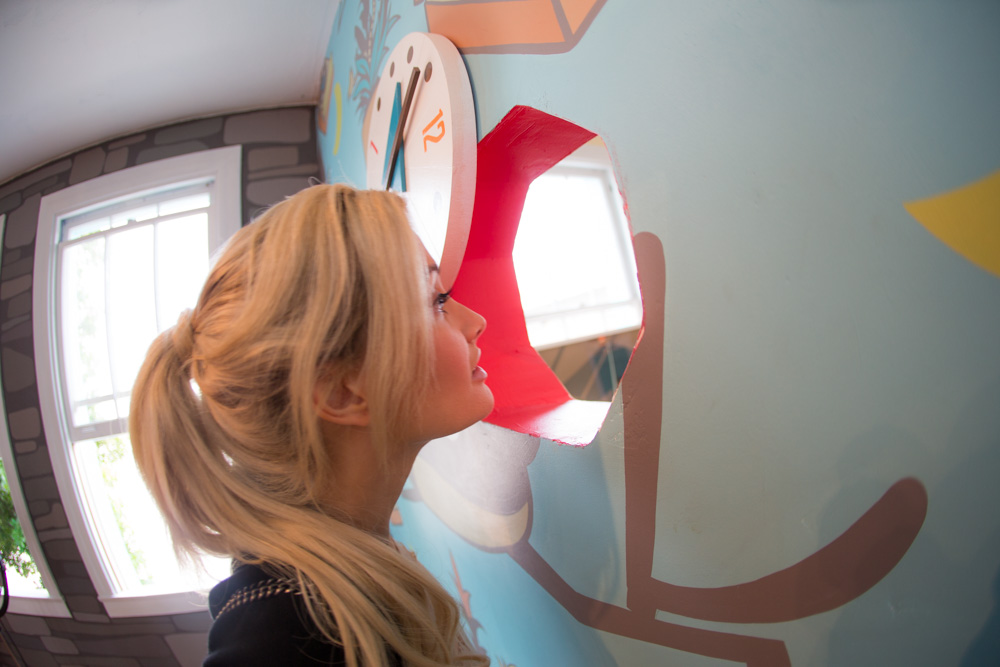 DabsMyla's secret studio.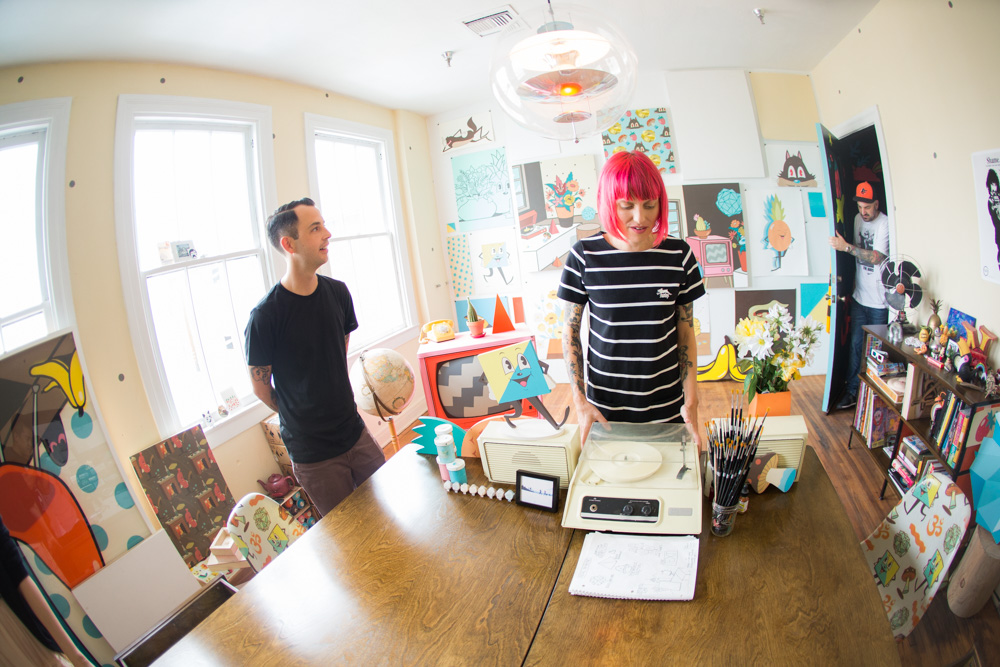 Inside, you'll find the TV from their MTV Movie Awards stage.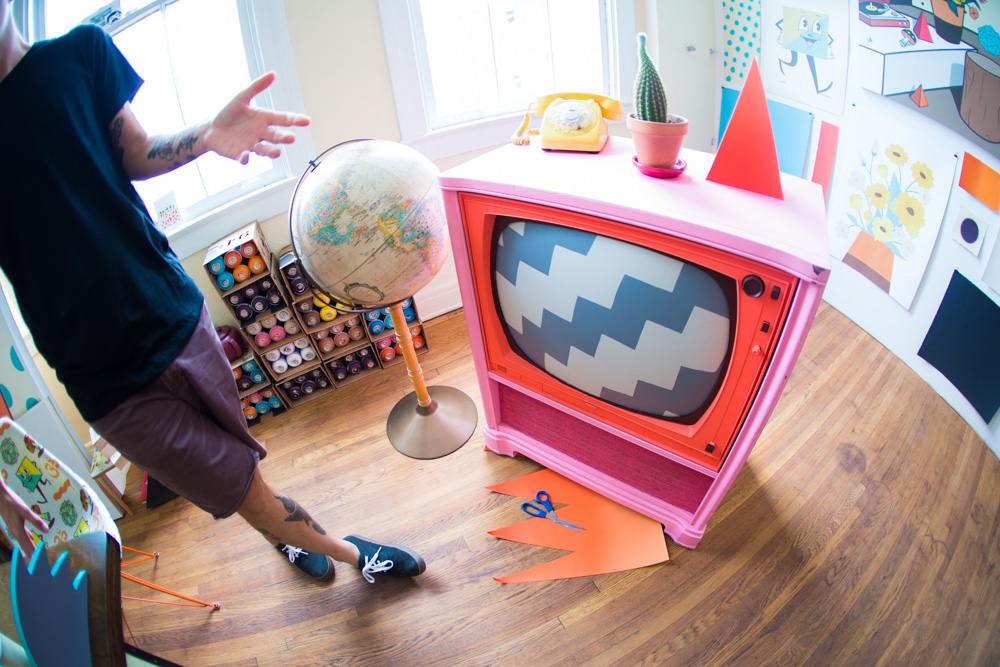 You remember earlier this year, when they did the crazed-out set for the entire awards show? You didn't know that was them, did you?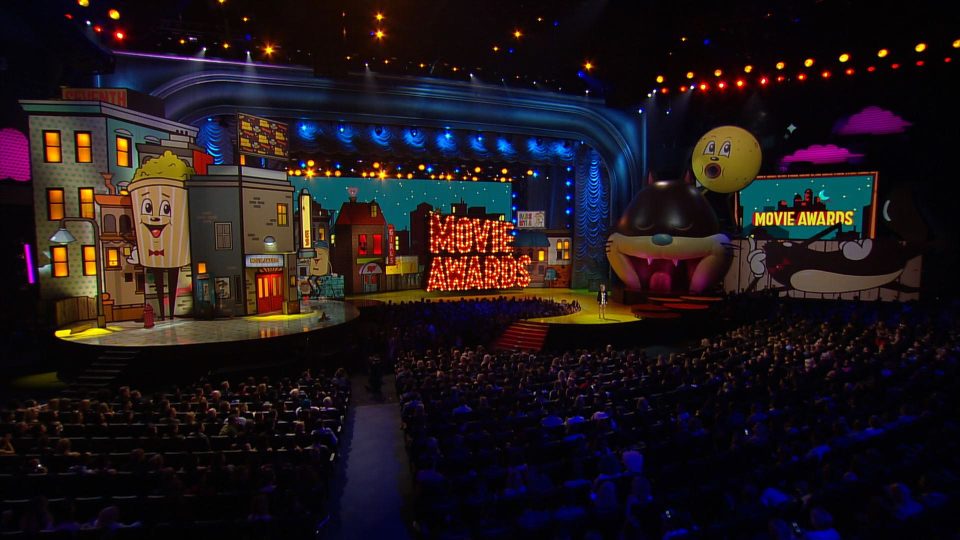 Photo:imaginaryforces.com
There is also a real TV set that (barely) works. It plays their Snapchat videos taken throughout the process. (Yes, they have their own geolocation filter here).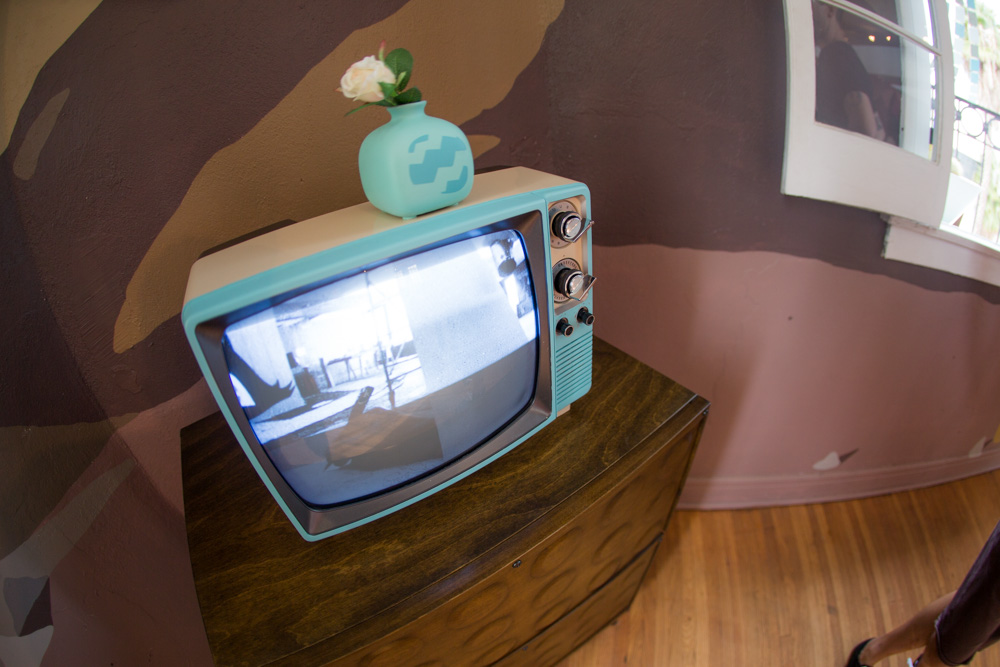 All these cool meditation zones, like this teepee (painted with adult themes inside).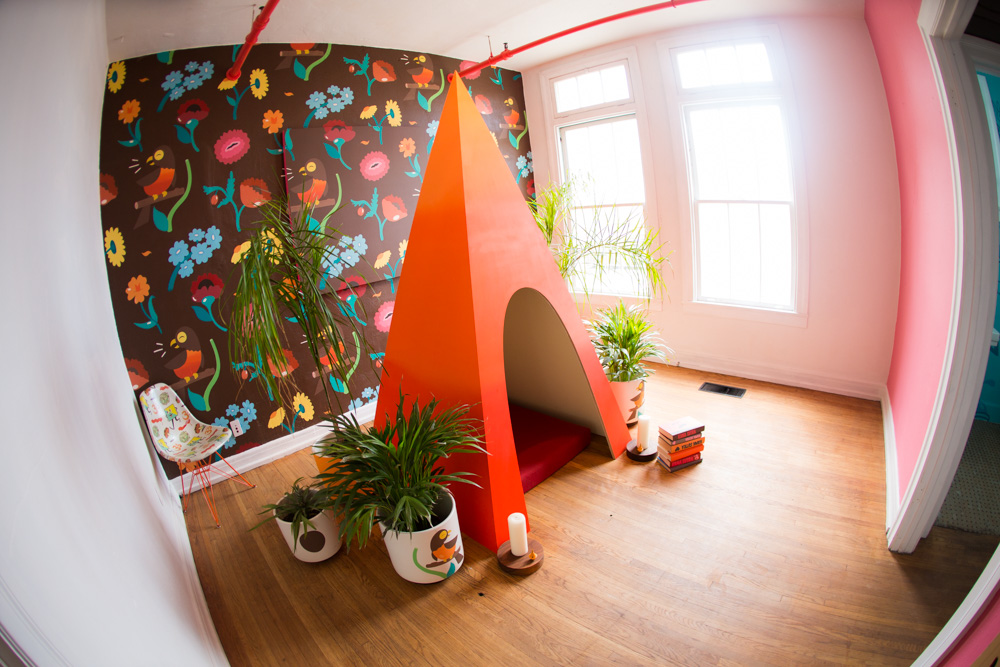 And this kooky cat place thing. The characters don't have names, so I named this one Bobby. I mean "Bobby™." There.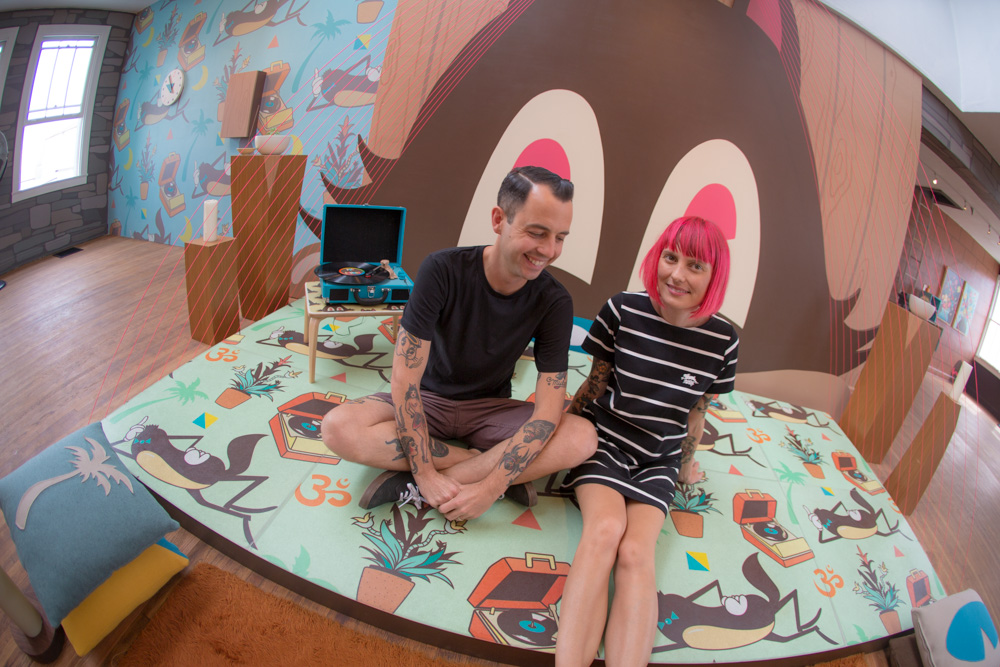 Look up!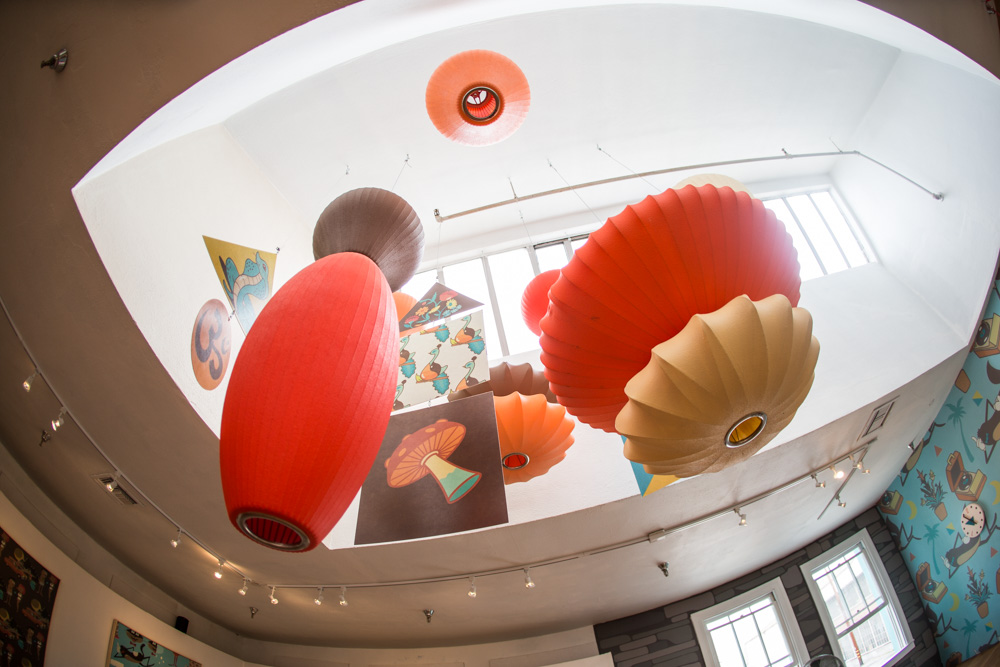 Almost forgot about the bar: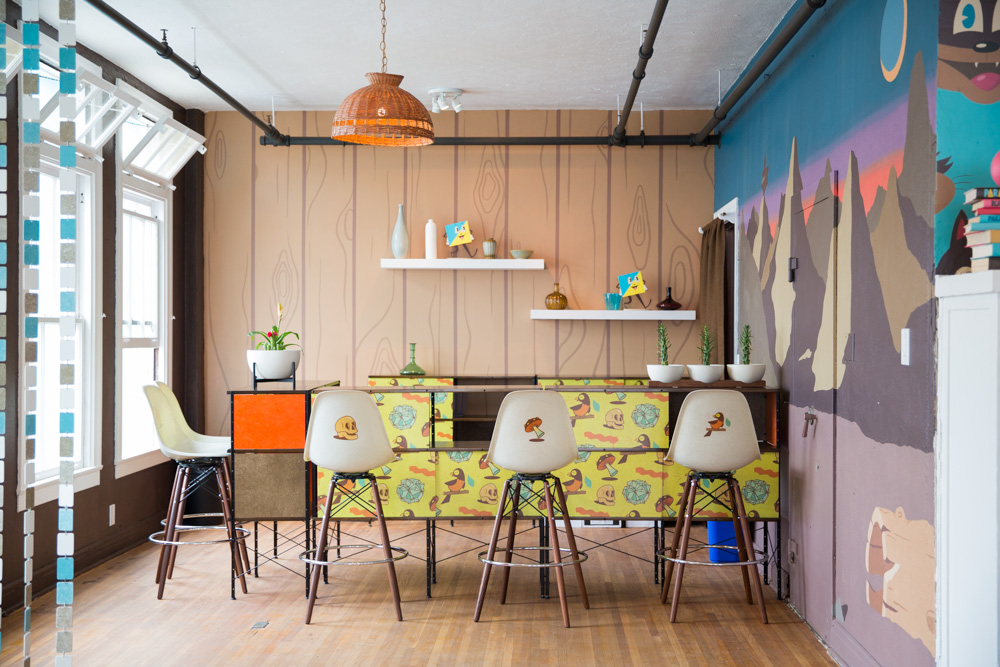 So, don't forget. Before & Further. Opening October 17th at the Modernica factory.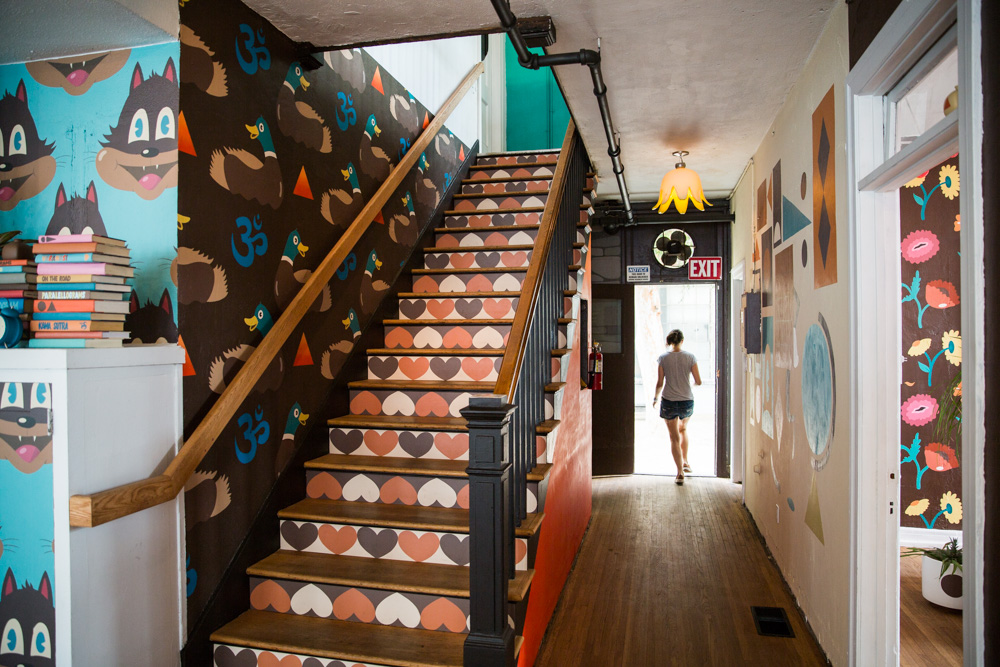 2901 Saco Street here in Los Angeles.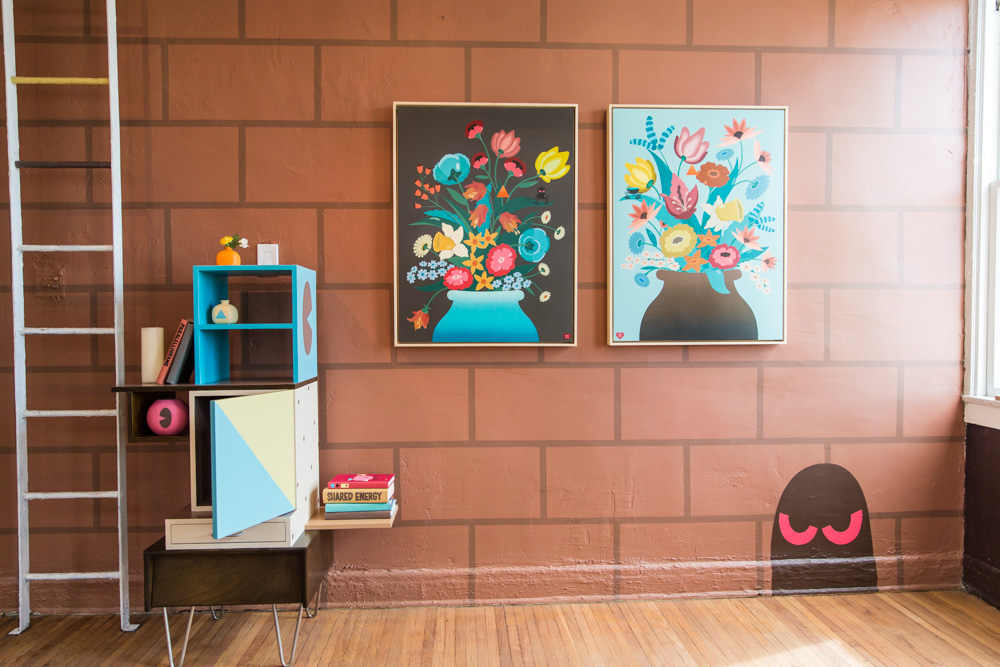 Have fun.