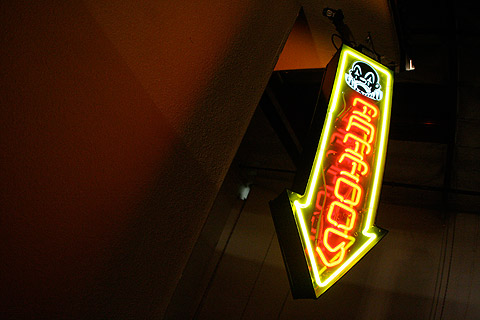 Just got back from a late-night session at the Soul Assassins studio downtown, after burning the midnight oil with world-renowned tattoo artist Mr. Cartoon (left) and acclaimed photographer Estevan Oriol (right).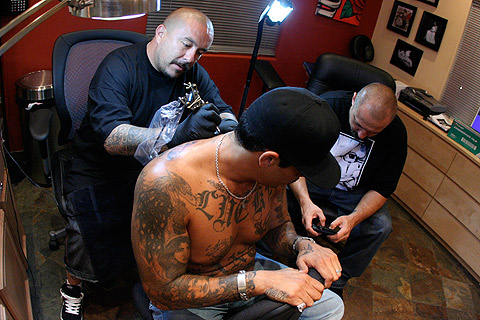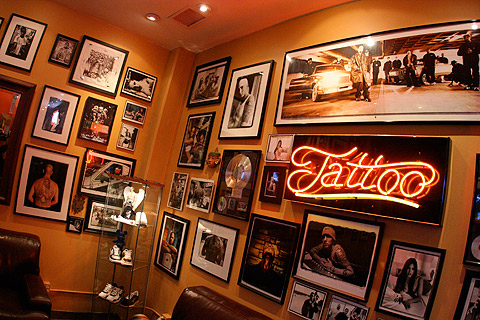 Cartoon put some finishing touches on one of Lucky's pre-existing pieces. Lots of pain, plenty of gain.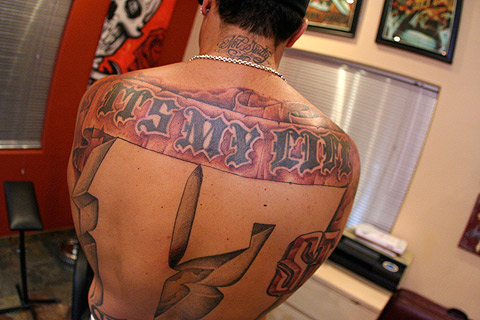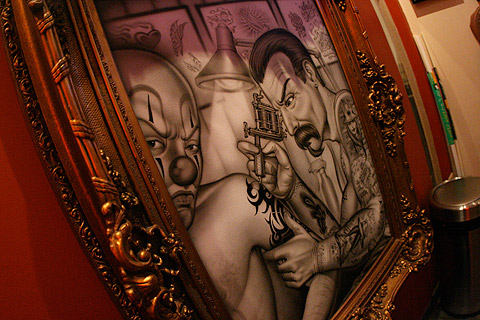 For how much these guys got goin' on (even outside of their respective lines of work) from Nike to Hollywood, clothing brands to books, cars to airbrushing, what's most commendable is their contribution to the real people of L.A.
Much of what they've done to give back to their neighborhood may go overlooked, but their mark within their immediate communities is more permanent than any ink.
by bobbyhundreds