Last month, when I was in Copenhagen for an event, I was able to spend some time with HuskMitNavn. He and FUZI UVTPK painted a wall in Christiana, and afterward, HuskMitNavn took us on a small tour of the free town. It was an illuminating experience to spend a day with the artist, who gleans the most inspiration from his everyday life. "I try to squeeze as many ideas out of it as possible," he says.
These ideas lead to renderings of ordinary life in extraordinary ways, and the curvy, colorful and clever characters he has become famous for. For example, in a drawing in his 2013 book "Offline," people in a park stare at their iPhones and the caption reads "A Social Media?"; in an acrylic painting, a couple relaxes at home as a paraglider hurls toward their kitchen window; and in a graffiti piece on a half-demolished brick wall, a man drives a bulldozer through the neighborhood's name. "I want to make art that people can relate to," says HuskMitNavn, whose name translates to RememberMyName.
In this interview for The Hundreds, HuskMitNavn discusses his favorite things about living in Copenhagen; how he developed his characters; communicating through art; and what he is working on now.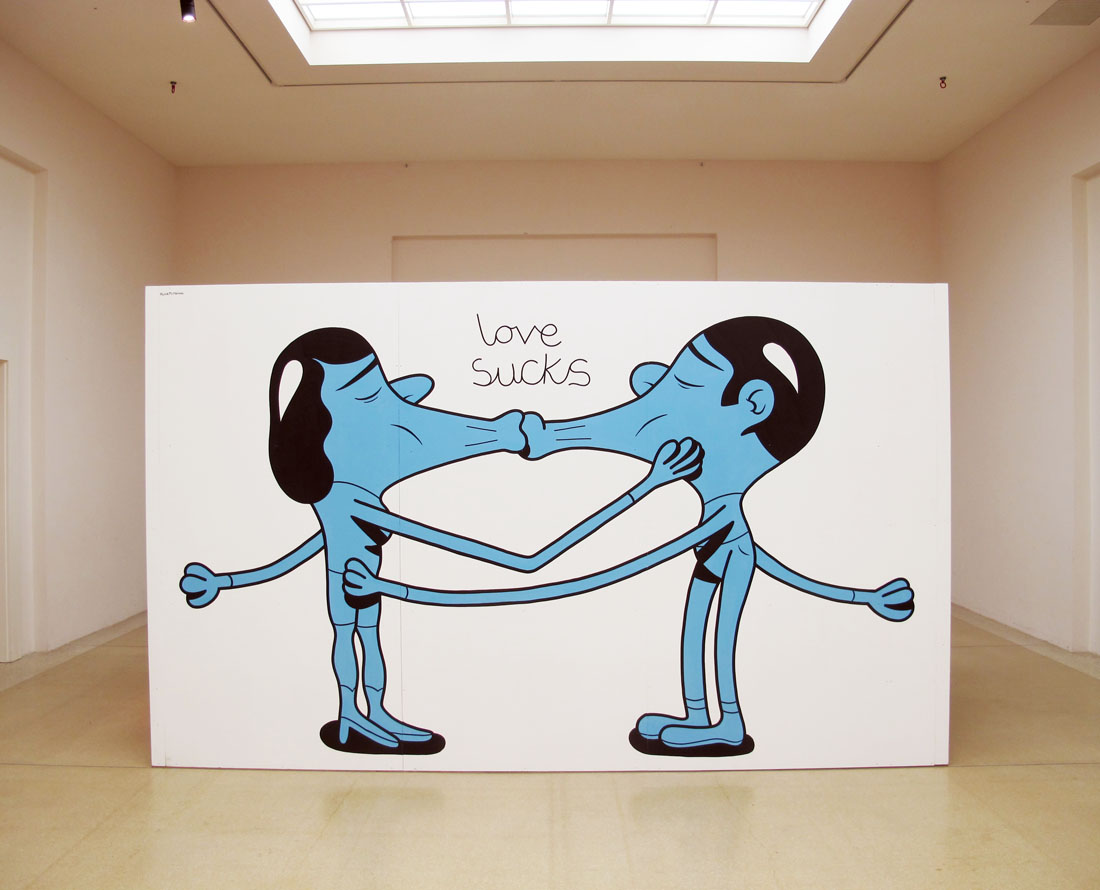 What are some of your favorite things about living in Copenhagen? I know it's not the mermaid...
I like the bad weather. Winter is the best. When it's dark and cold outside it's nice to sit inside and draw. The size of the city is also perfect. Copenhagen is not too big and not too small. You can get lost or found if you want to. And it's in Scandinavia so the standard of living is quite high here.
How did you develop your aesthetic? Did you go to art school or were you self-taught?
I studied to become an art teacher, but I never wanted to teach. All I want is to make my own art. I spend a big part of my life alone in my studio working on developing my art. You really have to like your own company to become an artist.
When and why did you first start making these characters?
In the 1990s, I had very little money for spray paint. Stealing paint was not really my thing so I started to paint characters instead of graffiti letters. You don't need a lot of paint for a simple character. From there on, I just continued to paint characters, because you can paint any kind of crazy character you want—graffiti letters are much more linked to the whole graffiti tradition.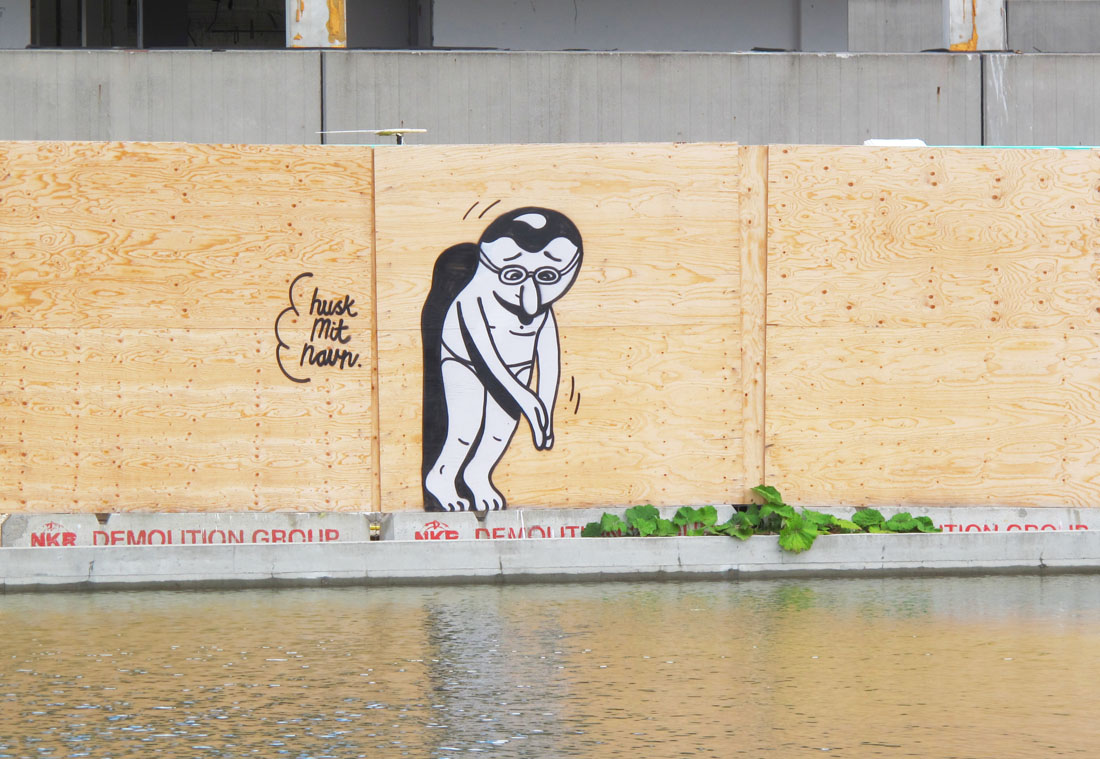 What made you want to put these characters and captions out in the world?
I want to make some art that people can relate to. There is so much dark and pompous art in the world; I'm trying to make the opposite thing.
Did you want to connect or communicate with people in a way you couldn't in your "real" life? For me, I'm naturally really reserved, especially with people I don't know, and I definitely feel more comfortable speaking to people through my writing. I think it's a big reason why I chose this path...
I also try to meet people through my artworks and not face to face. I feel no need to stand on a stage and perform. I draw what I have to say.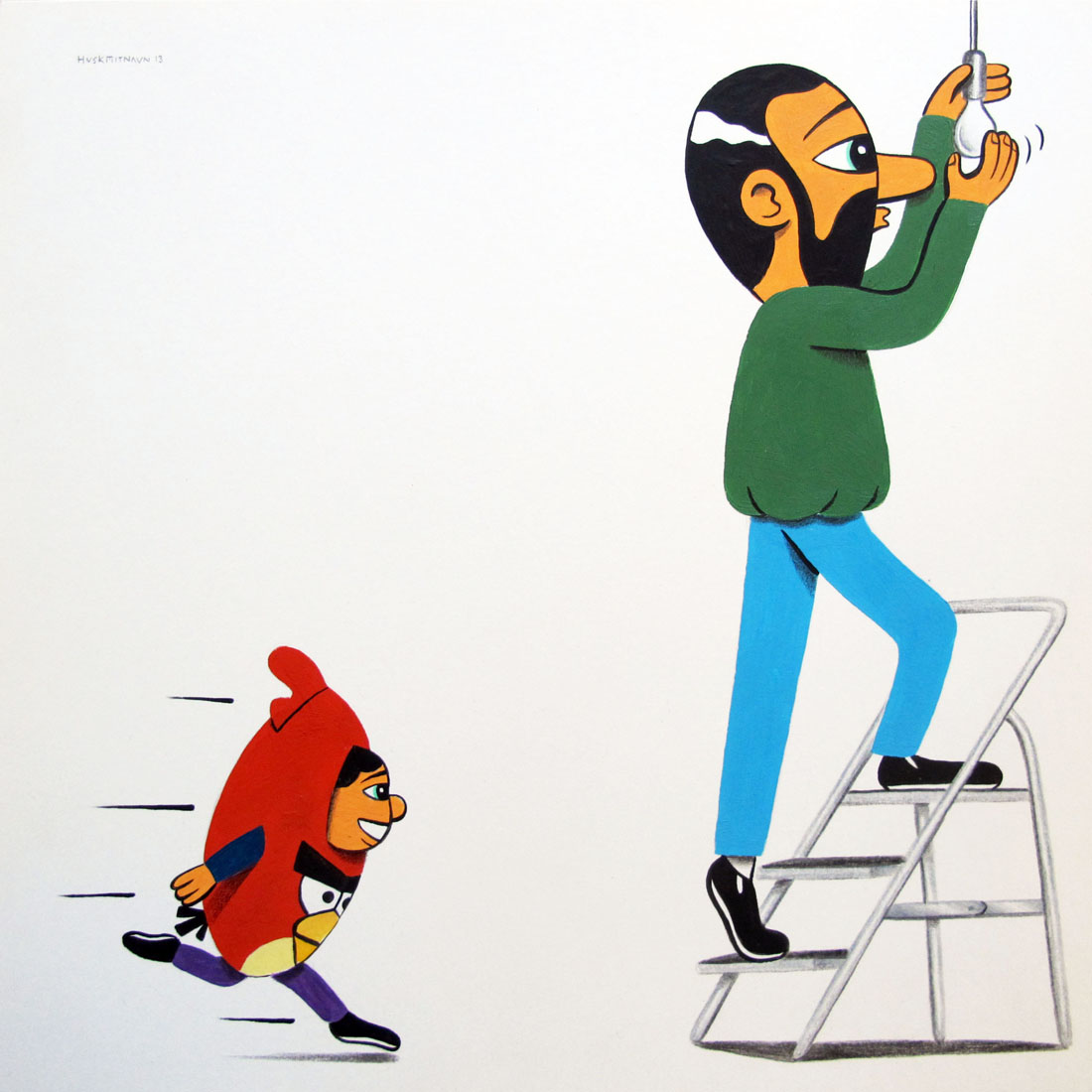 Who or what are you most inspired by?
My simple everyday life is my main source of inspiration. I try to squeeze as many ideas out of it as possible. I try my best not to look too much at what other people are doing, but Walt Disney, old Asterix comics, Keith Haring, Charles Burns and Edvard Munch are some of my many sources of inspiration.
Why never show your face? Is this still tied to graffiti or is it more personal than that now? I can relate to this—I use a penname and almost never show my face online.
I like my private life to be private in the old fashion way; no private photos online. I only use the internet for work-related stuff. Just for photos of drawings and projects I made. It would look unprofessional if I also started to post silly selfies and photos of my TV dinner. I have been anonymous ever since I started painting graffiti and it makes more and more sense to me now that the private life is threatened by extinction.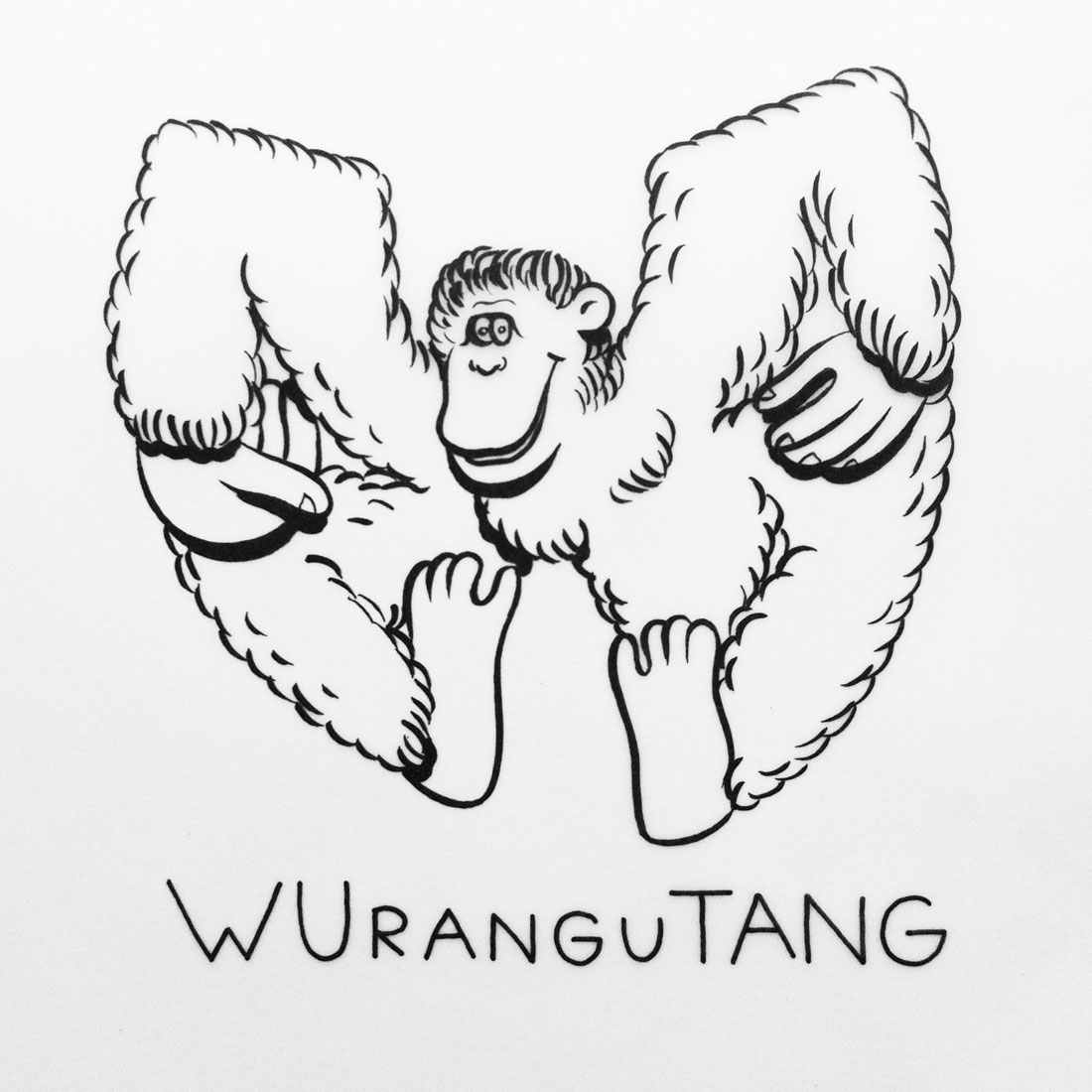 Do you collect anything?
I collect drawings from artists I have met and worked with. We usually trade drawings. But I don't have much wall space left for new artworks. I need to stop meeting other artists.
What are you working on now?
I just sent a couple of drawings for a group show at Alice Gallery in Brussels. Now I'm working on some sketches for some of murals also in Belgium, and some new drawings and paintings for group shows at Jonathan LeVine Gallery in New York and Galeria Javier Lopez in Madrid.
::
Check out HuskMitNavn's website and Tumblr for more of his works.