In anticipation of our upcoming The Hundreds by Kenny Scharf collaboration, available next Friday, May 22, we're revisiting our episode of In the Studio with the eccentric artist.
The Hundreds recently had the pleasure of trekking on over to West Adams, where we spent the day with one of our favorite artists, the forever-loony Kenny Scharf. The effervescent king of cool walked us through his preparations and process for his recent exhibition at Honor Fraser gallery. The show, entitled "Born Again," was comprised of found, amateur thrift store paintings that Kenny then inserted his familiar, other-worldly characters into. Amidst all of this prep, Kenny explains that a piece's value has nothing to do with its price tag and gives a brief history on how he came to be the successful – and still humble – artist that he has become. For a look inside the colorful mind of Kenny Scharf and a sneak preview of The Hundreds by Kenny Scharf upcoming collaboration, available next Friday, May 22, check out the video below.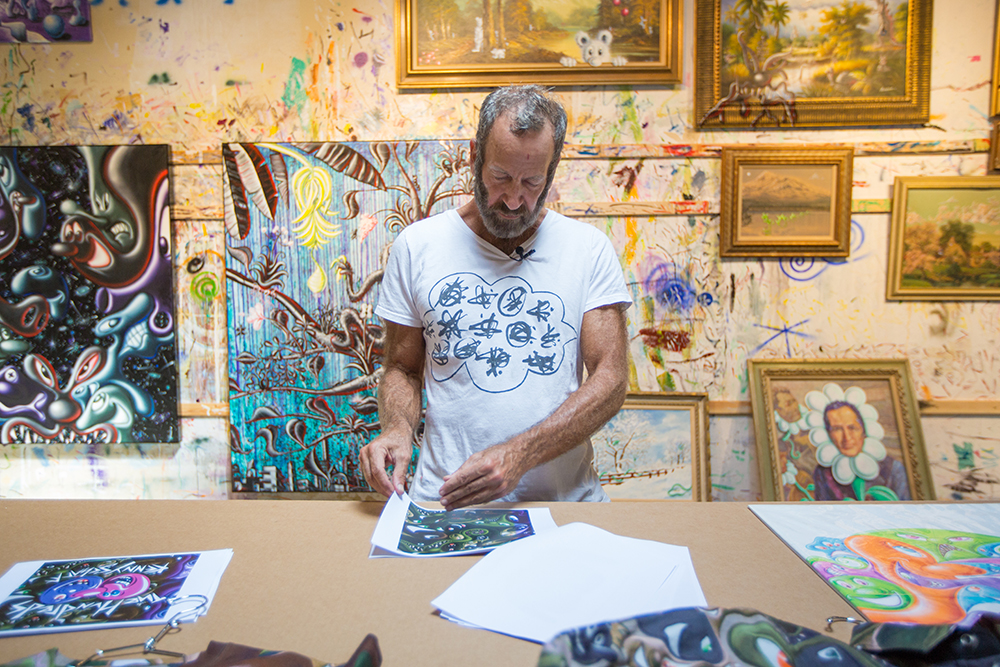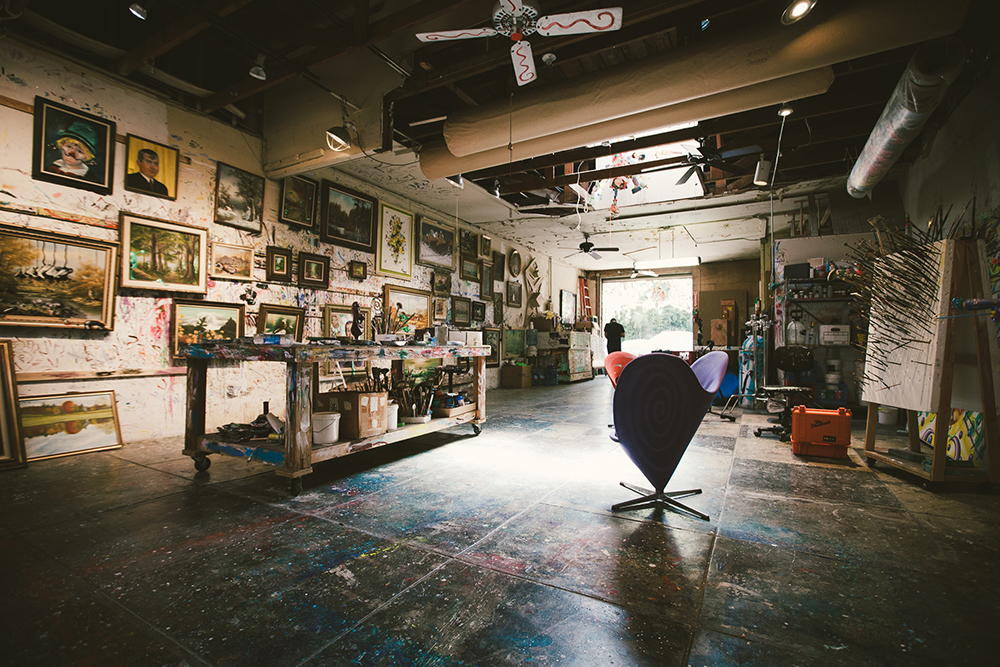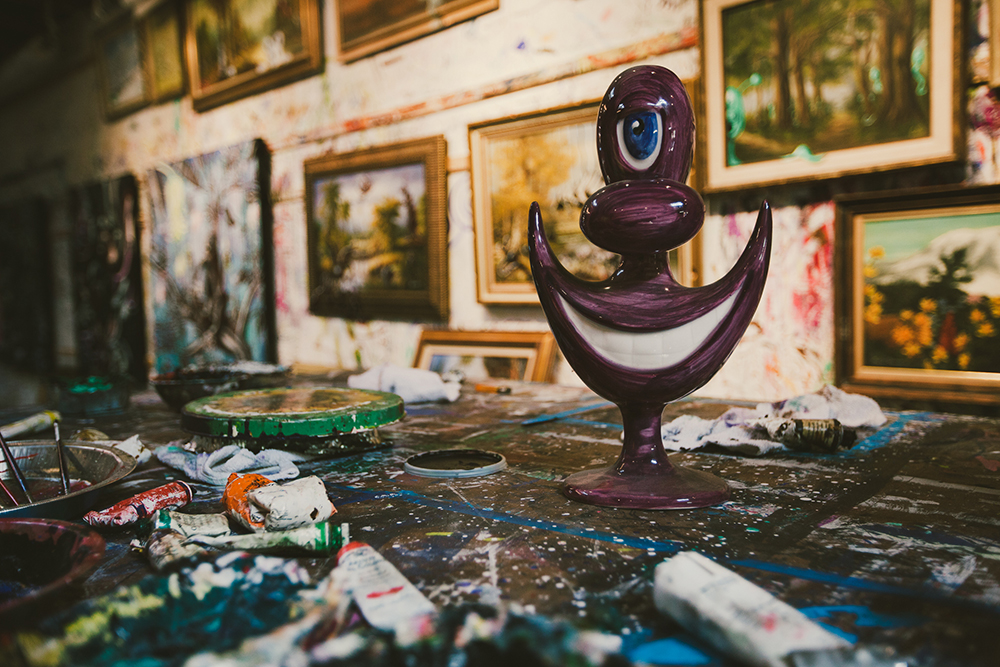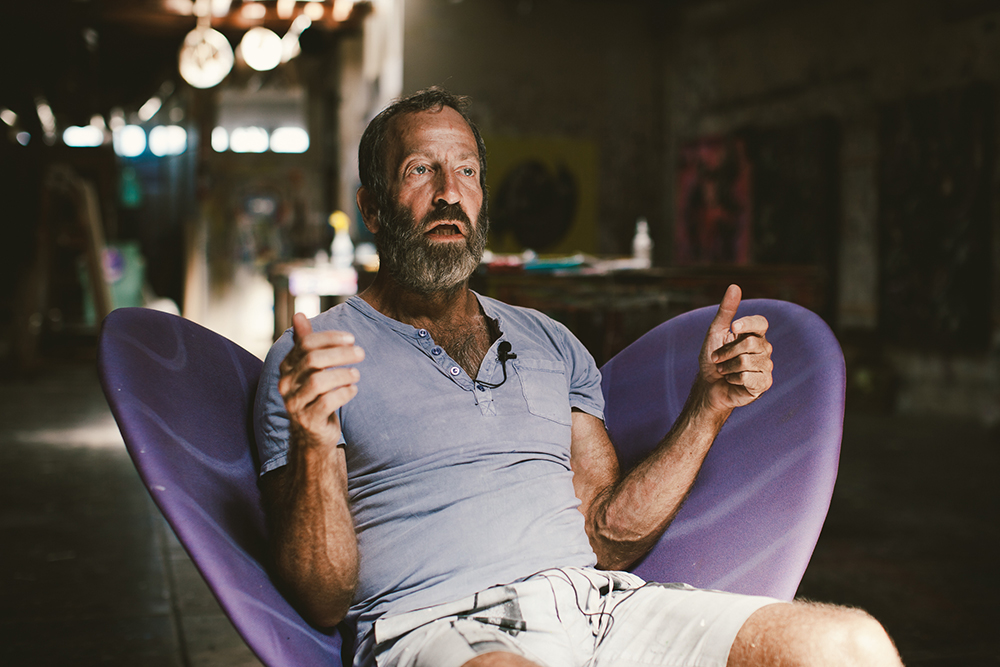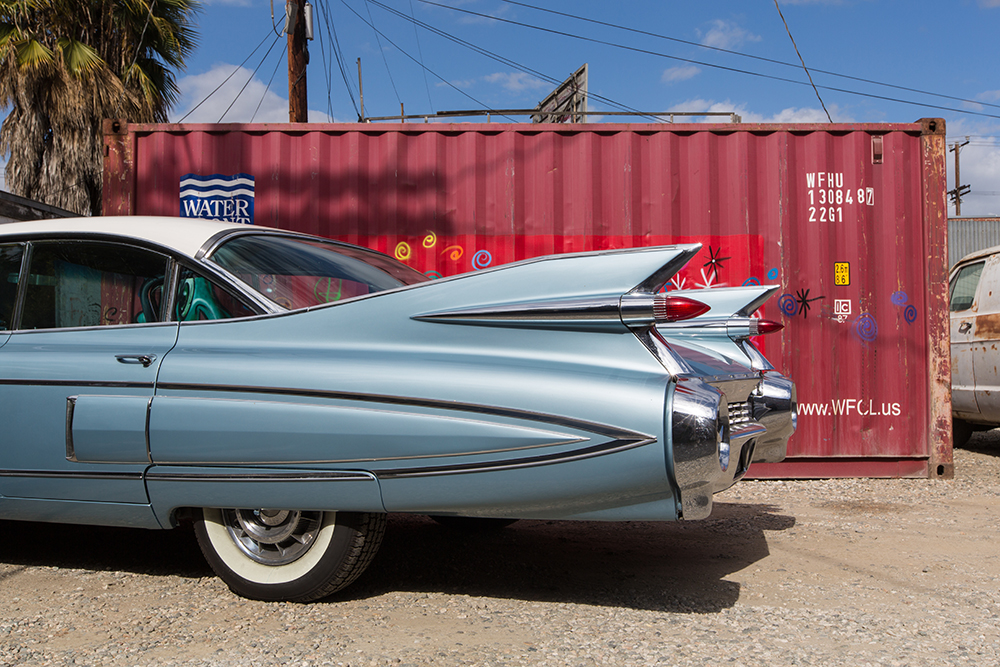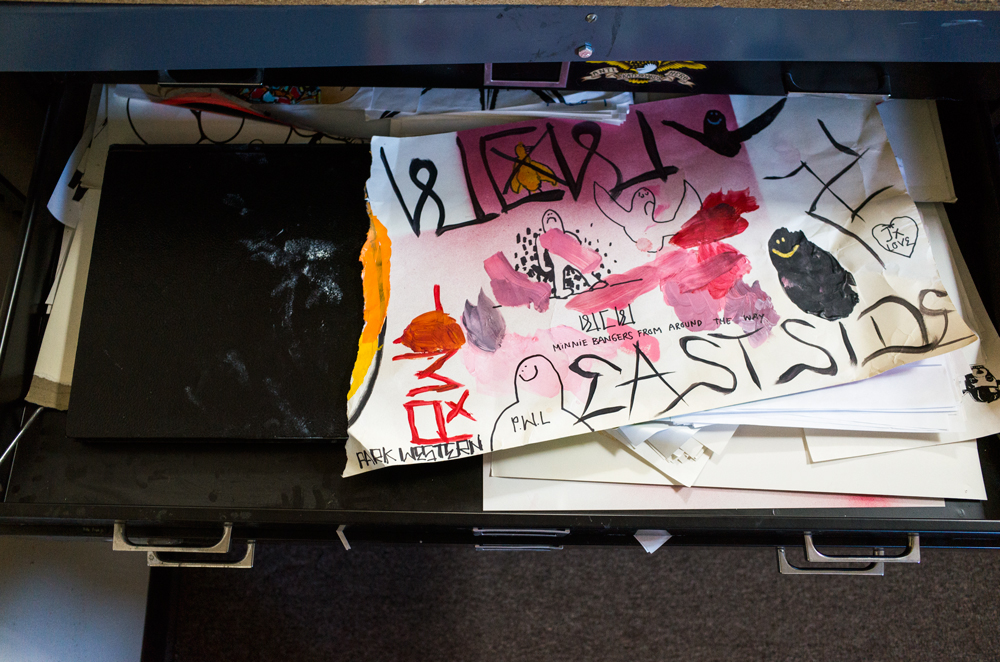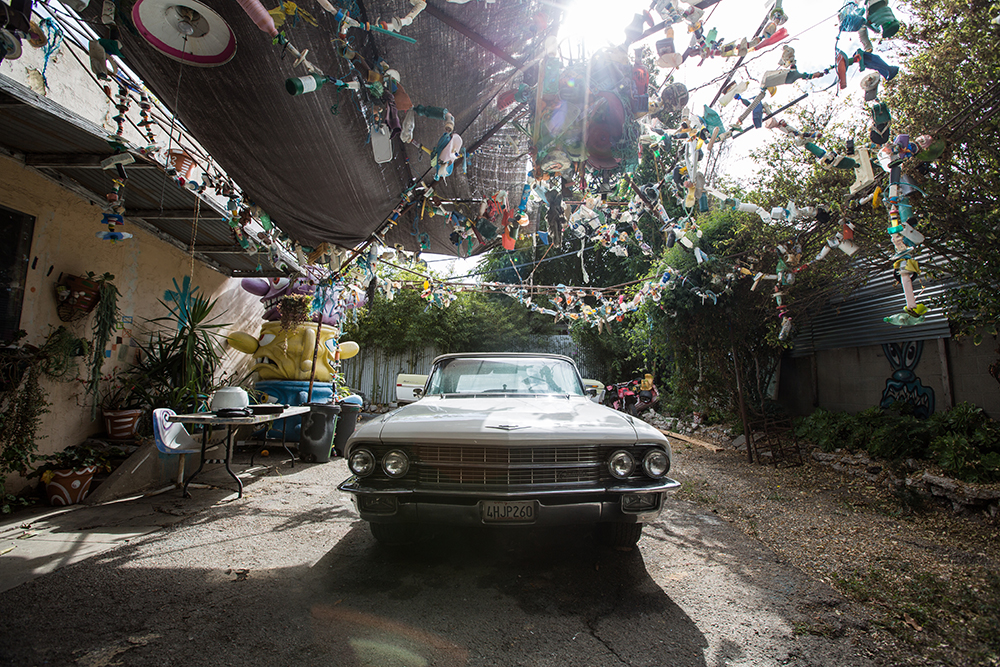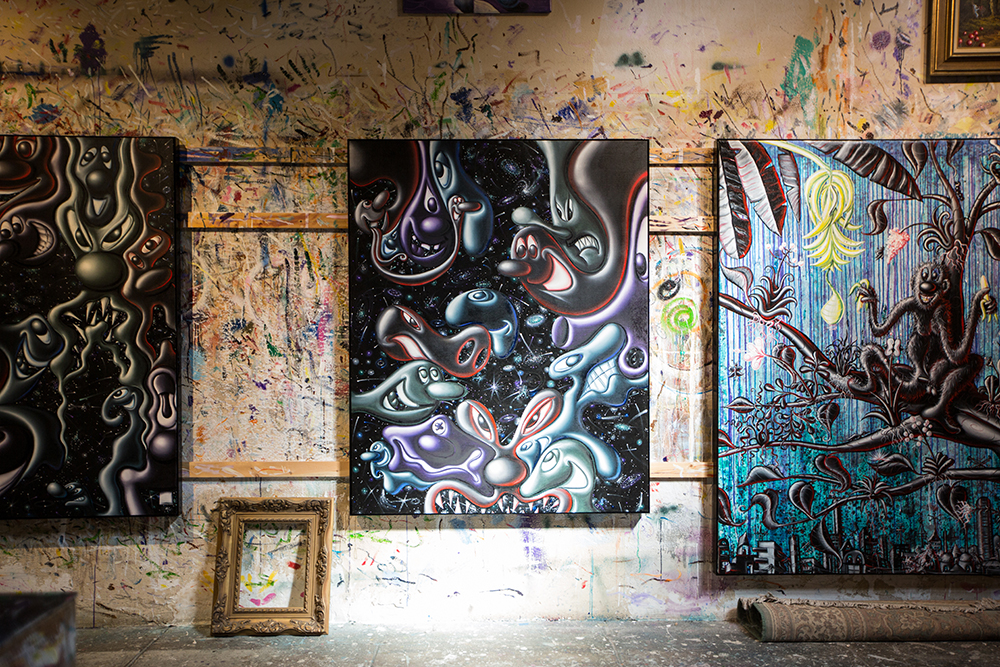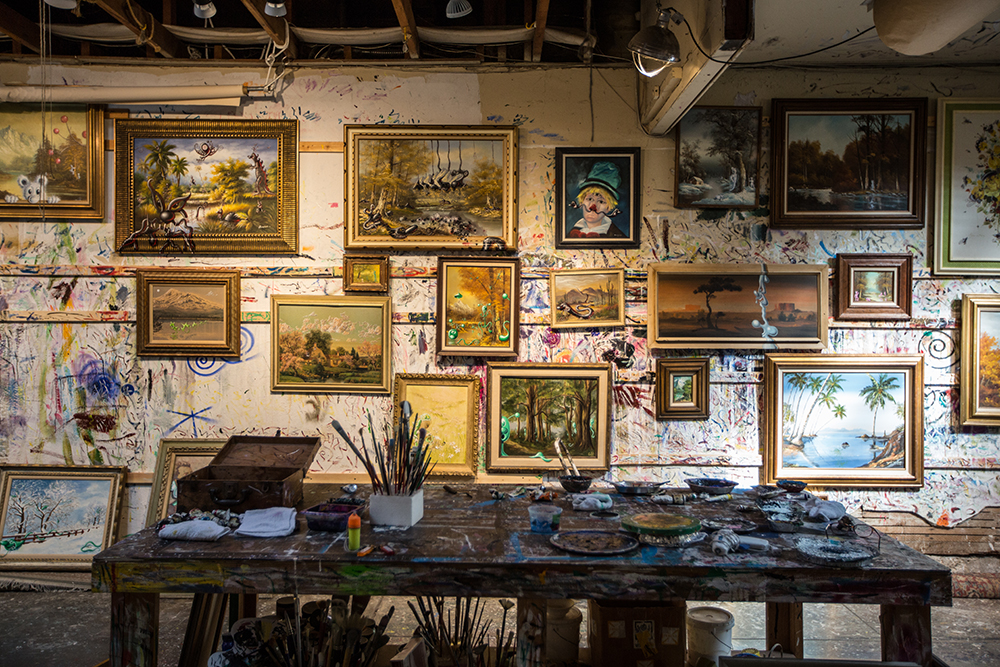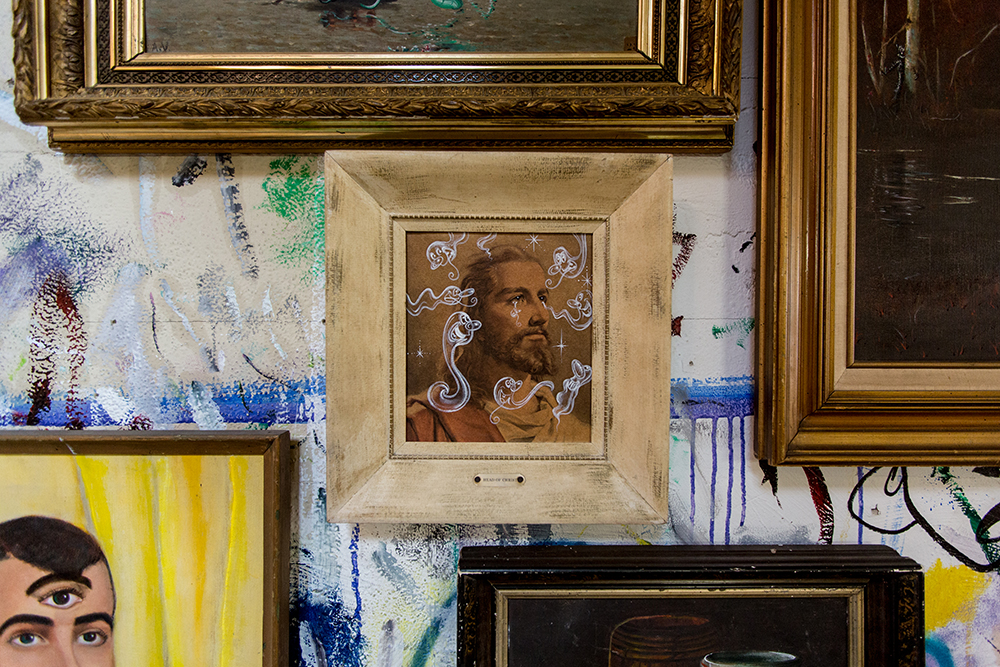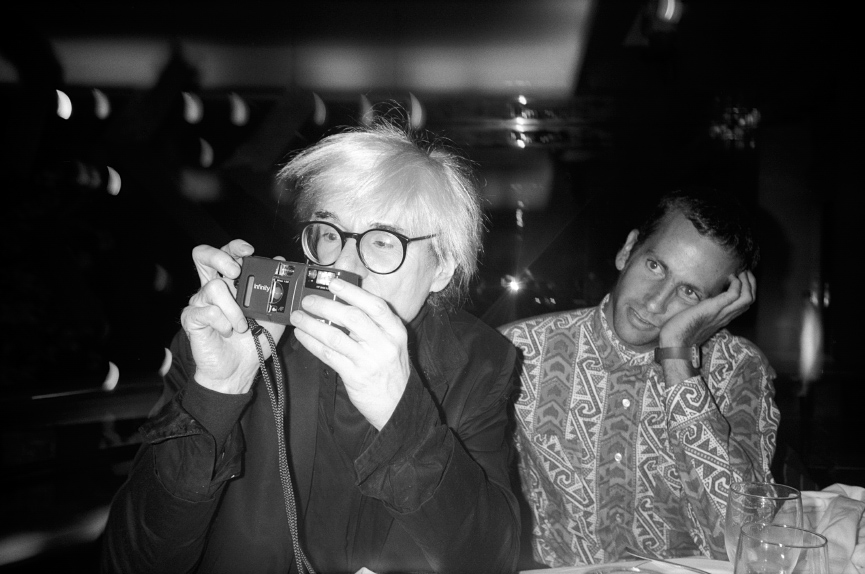 Photo: PortlandArtMuseum.org Paige Powell: Andy Warhol and Kenny Scharf, Mr. Chow, New York City, 1986.©
Paige Powell, reprint of image by permission.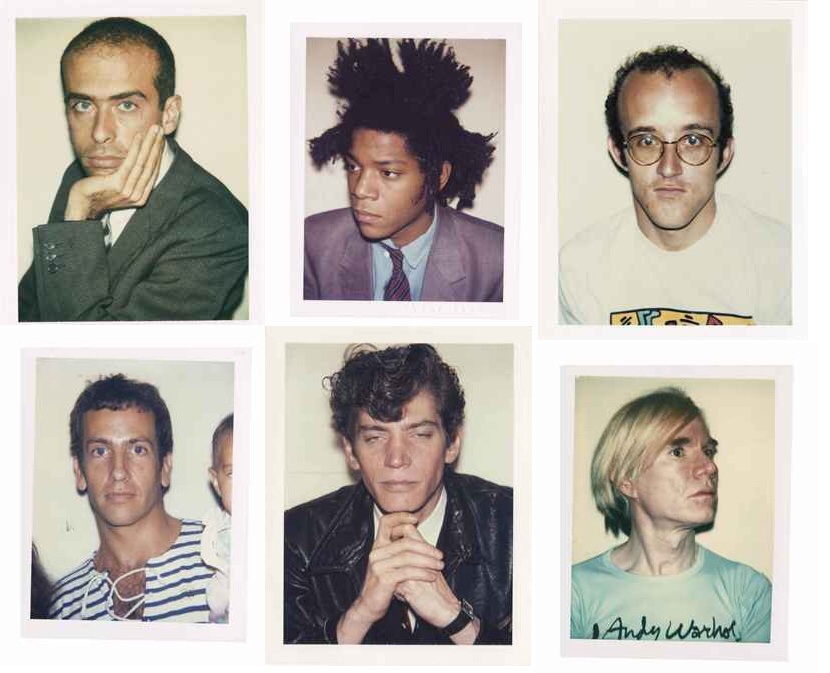 Andy Warhol Polaroids:
1st Row: Francesco Clemente, Basquiat, Keith Haring 
2nd Row: Kenny Scharf, Robert Mapplethorpe, Warhol
Words by Todd Knaak
::