Just got back from the preview for ART IN THE STREETS, the first major U.S. museum exhibition on graffiti/street art. The show opens this weekend to the public at the MOCA here in Los Angeles under the auspices of bigtime art-guy Jeffrey Deitch and associate curators Roger Gastman and Aaron Rose.
Basically, this show has it all. Okay I'll admit there were a few absent figures from the roster, but everyone's gonna complain about the inclusion and/or exclusion of somebody. You can't have a street art show with 50 of the world's most prominent names and not rub some people the wrong way — kinda comes with the territory, it's all politics.
That being said, some of the well-reputed street/graffiti artists asked to participate include Futura, Barry McGee, Swoon, OS Gemeos, Chaz Bojorquez, and the Seventh Letter heads REVOK, RISK, SABER, and RETNA. Some awesome retrospective stuff with Keith Haring, Dash Snow, Basquiat, and Margaret Kilgallen, a few photographers like Larry Clark, Terry Richardson, and Estevan Oriol. And yup, they even got Banksy in there.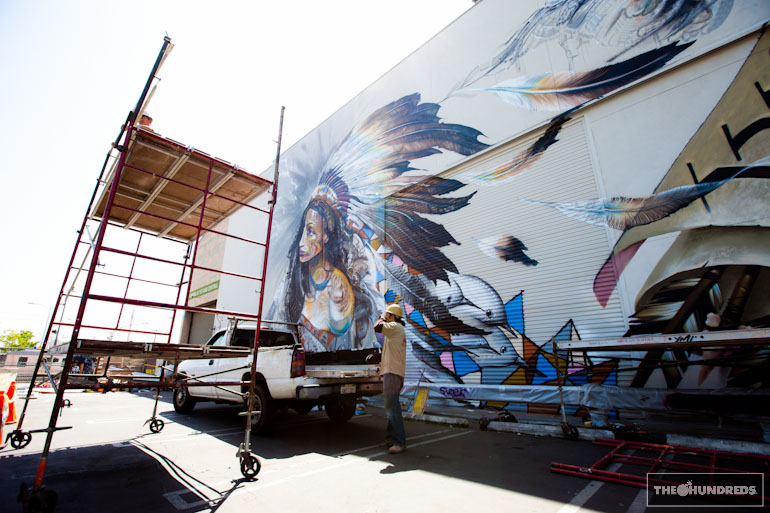 Jeffrey Deitch opens the exhibition with some laudatory remarks about street art and its presence in the hierarchy of art history. Standing in front of RISK's gigantic MTA bus piece: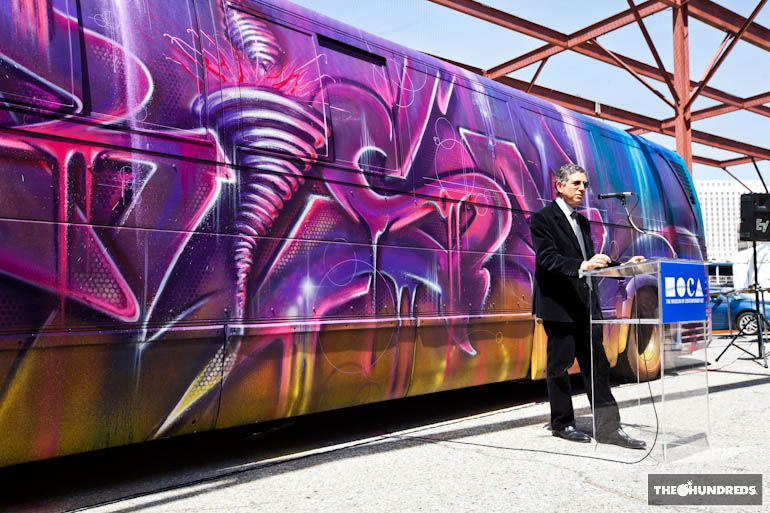 Afterwards, Roger Gastman, Aaron Rose, and even Fab 5 Freddy had some time to speak to the media.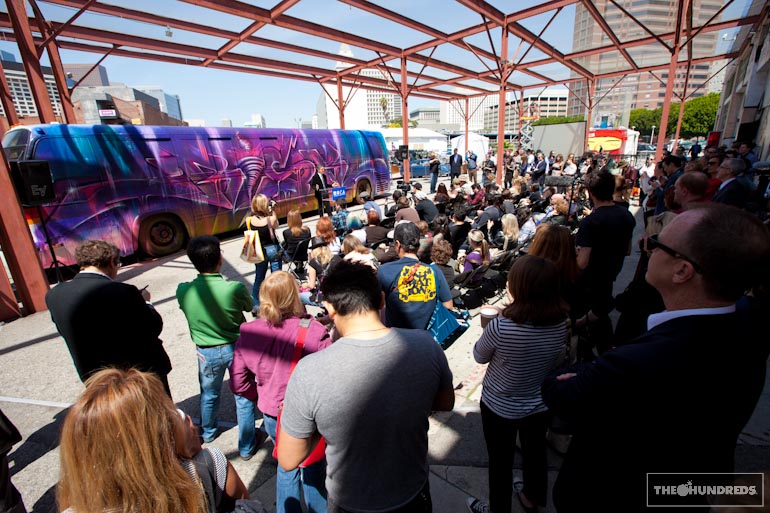 One of OS Gemeos' installations. It was important for the show to include artwork outside of the gallery space, where authentic street art lives.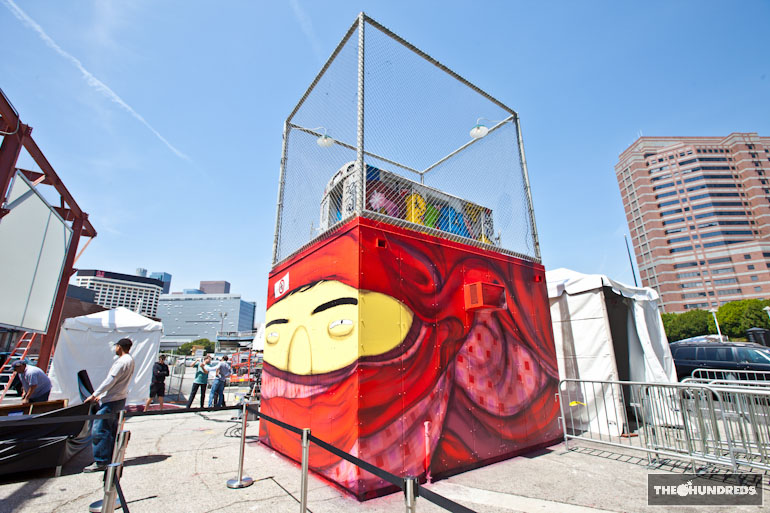 Had great conversation with Erik Brunetti and Lenny aka FUTURA. Talk about authenticity, Erik's one of the only dudes left in streetwear and street culture that keeps it legitimate. It's nice to hear from people who still have an opinion and aren't scared to express it. And Fut, still one of mybiggest inspirations, if not THE.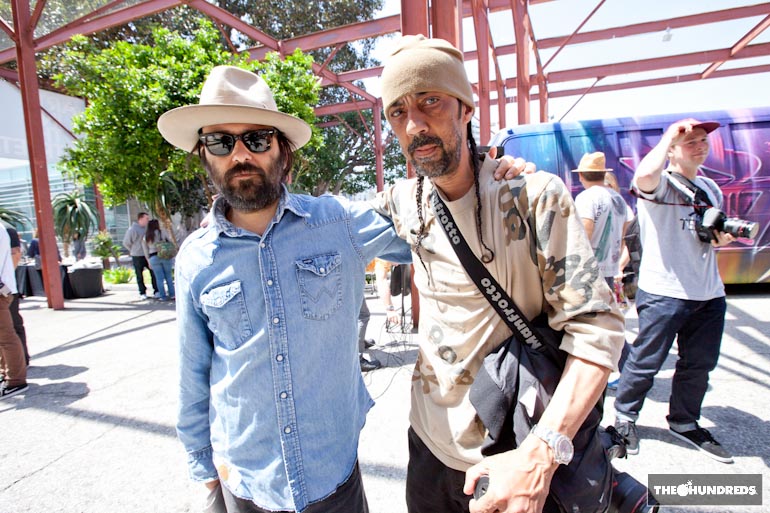 Natalia Brutalia and Fut's daughter that is our sister here at The Hundreds, Tabatha.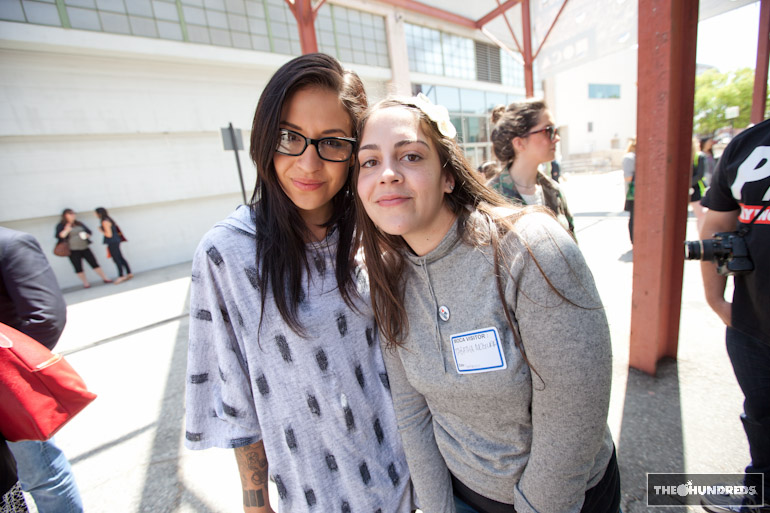 Kudos to Estevan Oriol for being one of the real West Coast photographers asked to represent street art in this show.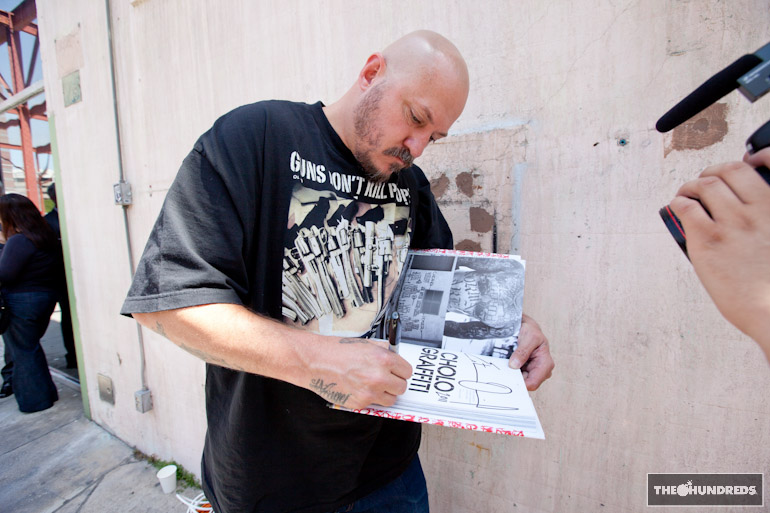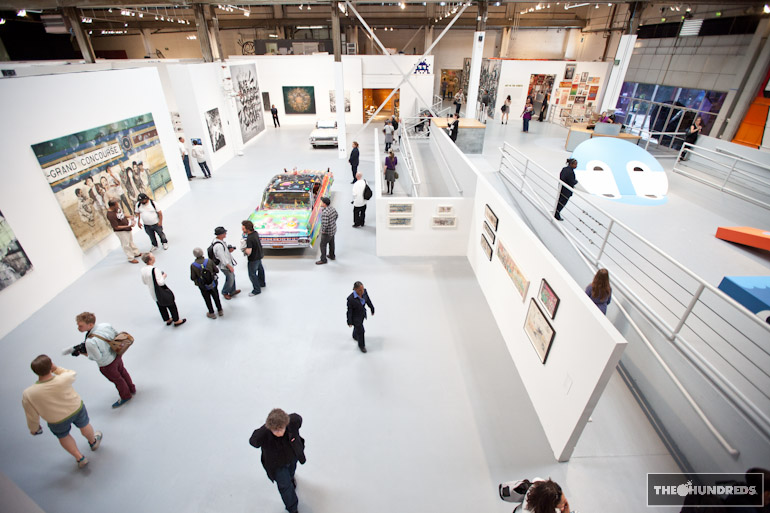 He recently took over the Houston & Bowery mural in New York, and he welcomes you into the space at the MOCA: Kenny Scharf.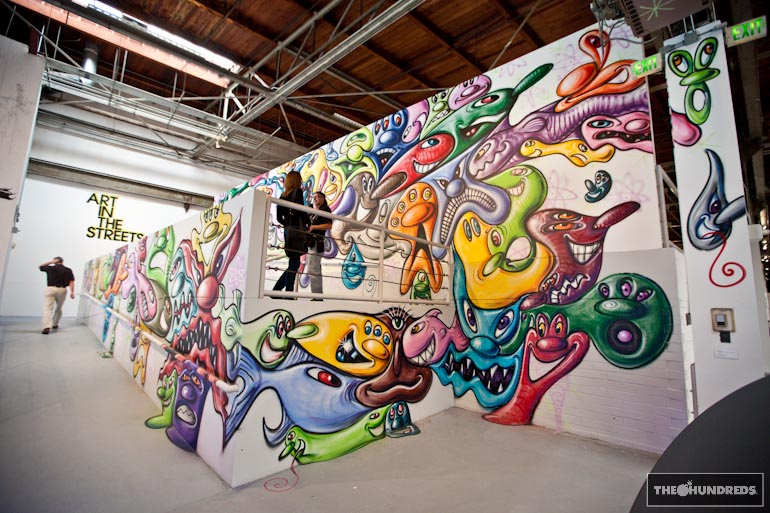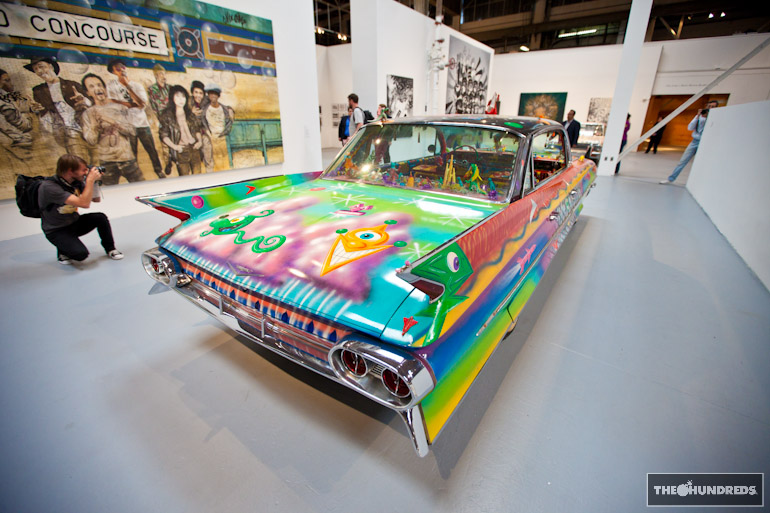 One of street art's greatest hits: by Keith Haring.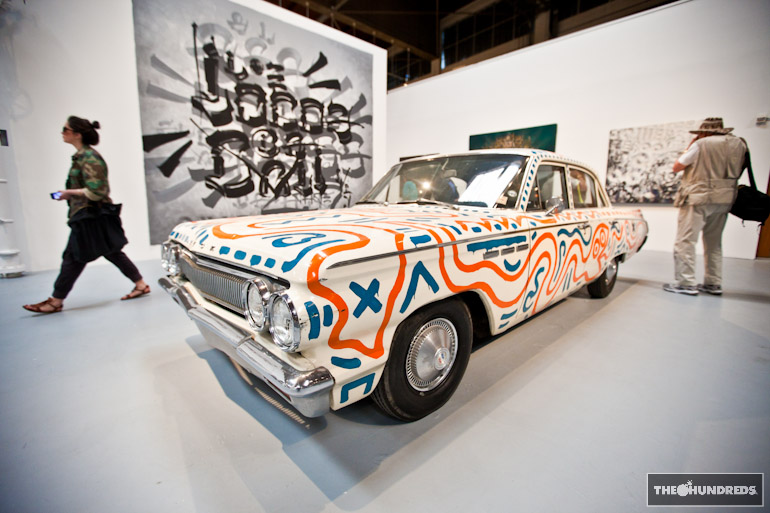 RETNA: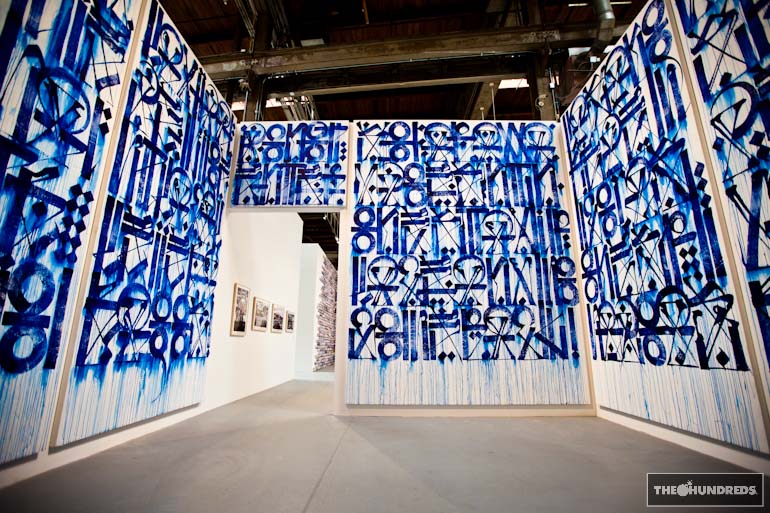 KR: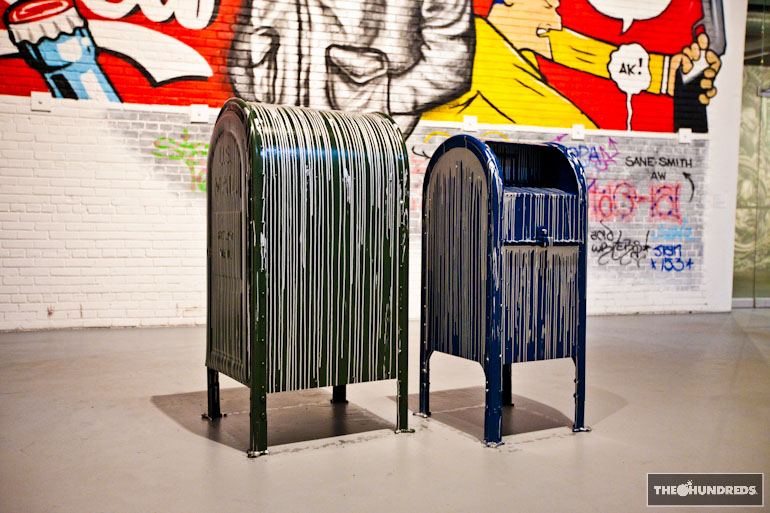 KAWS: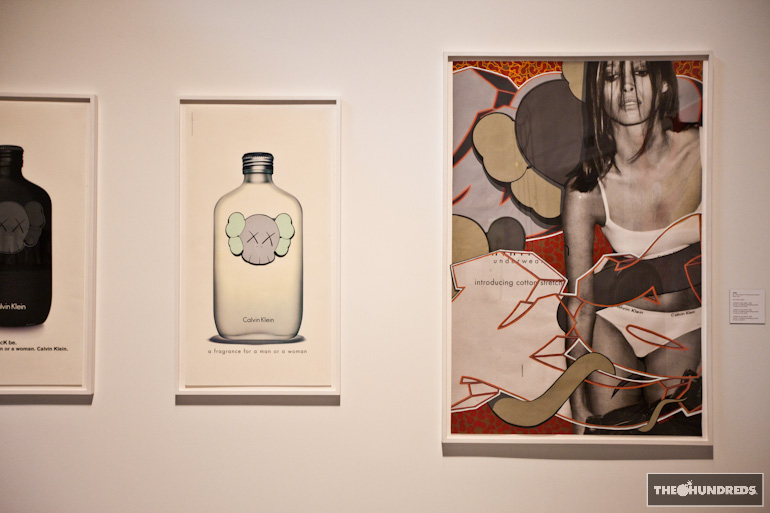 A gigantic teepee/tent dedicated to Swoon's work"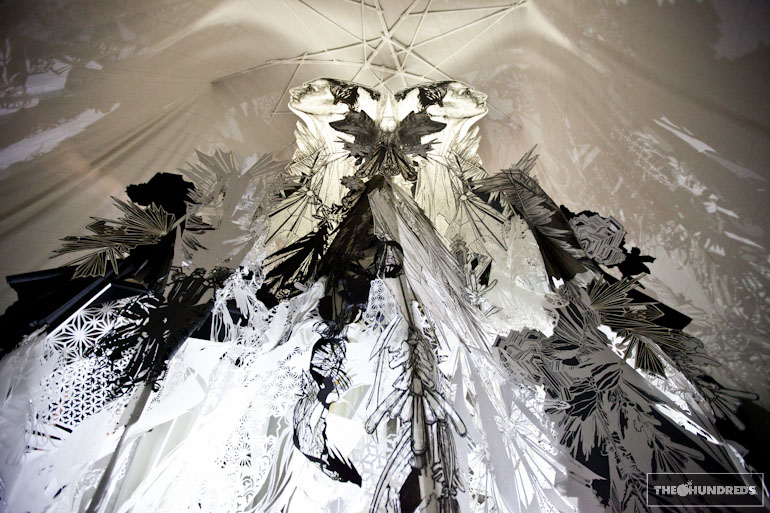 Spike: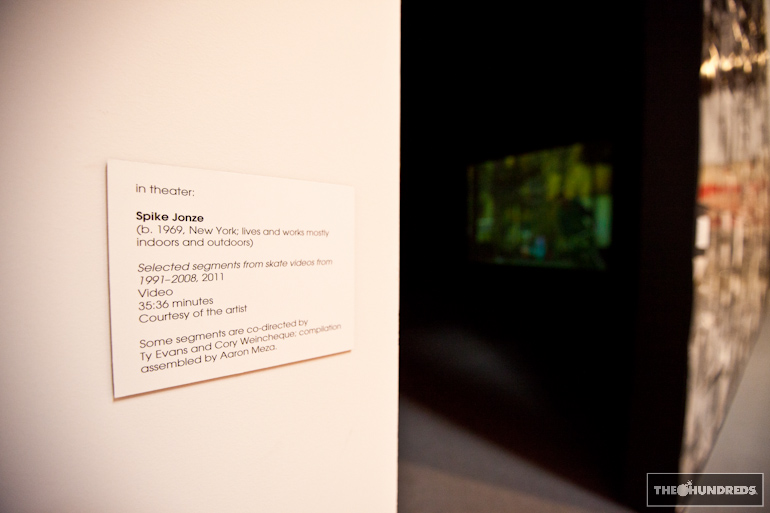 Banksy: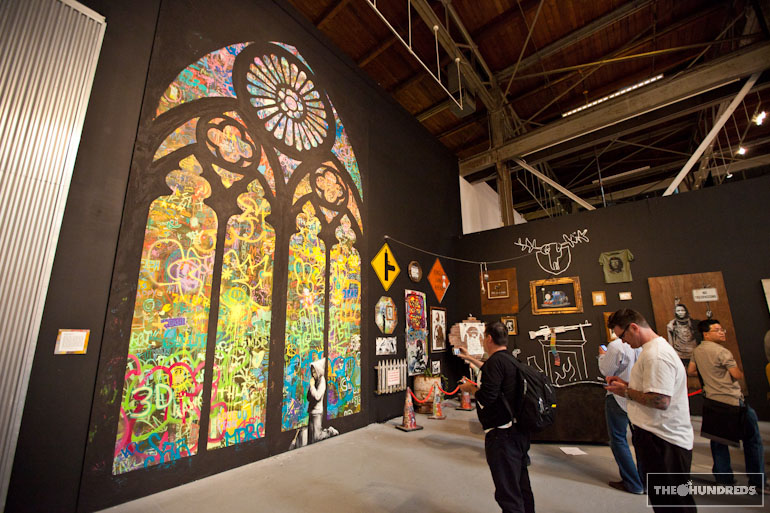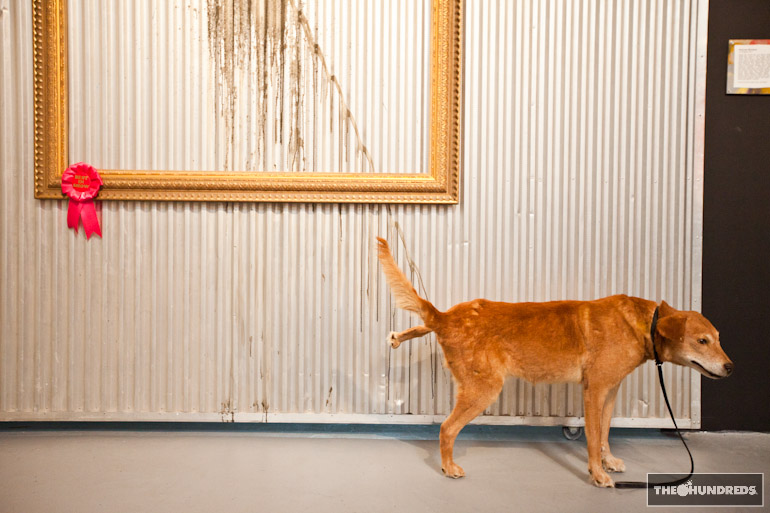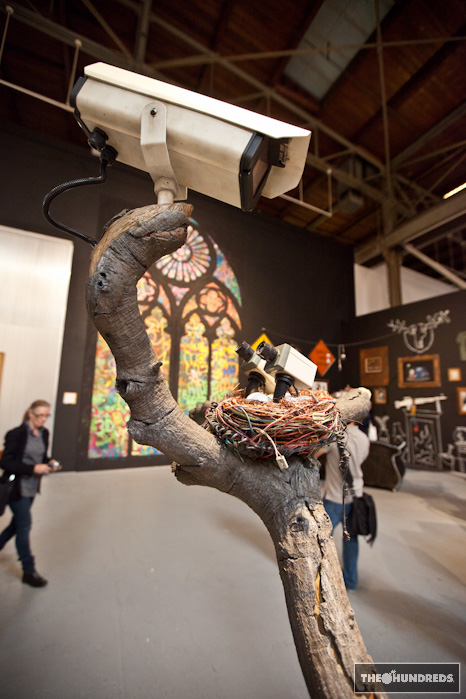 My favorite quadrant – dedicated to a rebirth of the throwback Street Market show by Todd James (REAS), Barry McGee, and Steve Powers (ESPO). Since I didn't get to see the first go-around, it was cool to witness this. Imagine lots of moving parts, animatronics, detailed installations… from what the artists themselves were saying, better than the first Street Market show.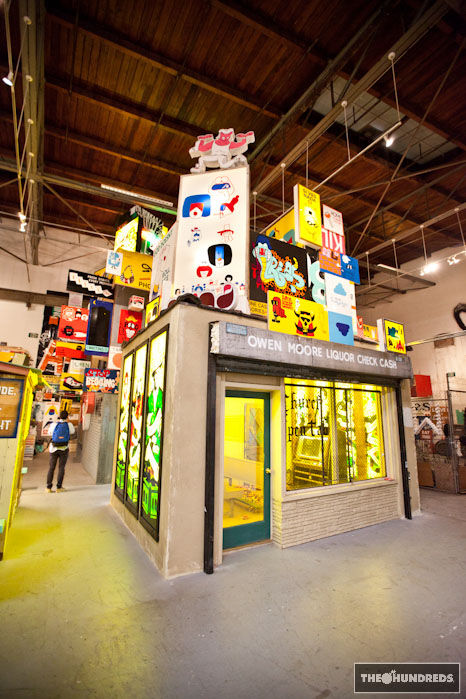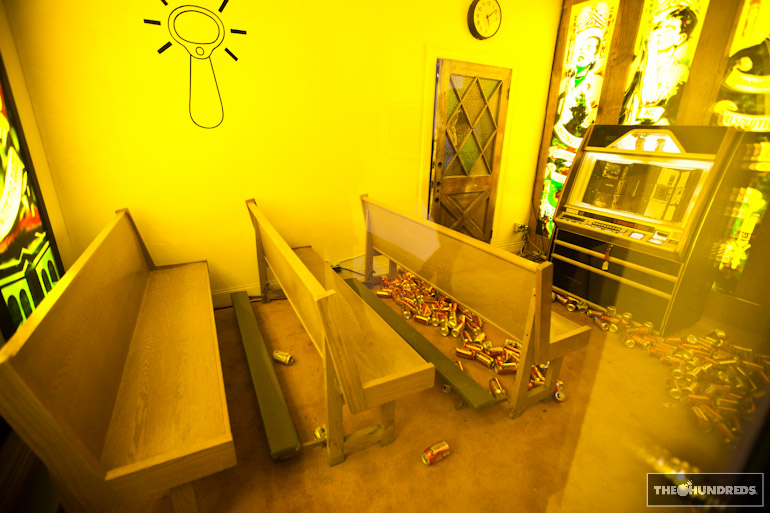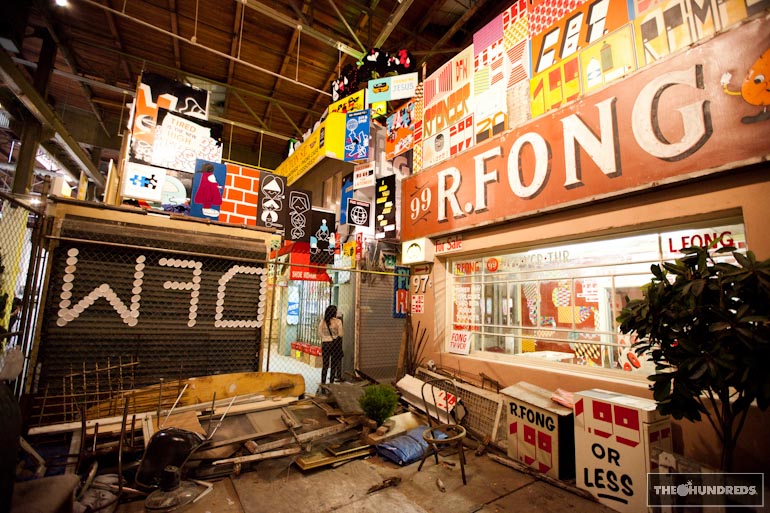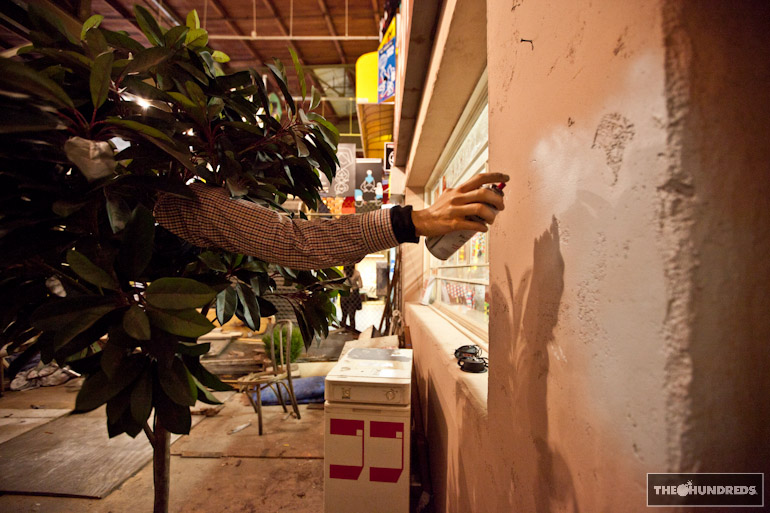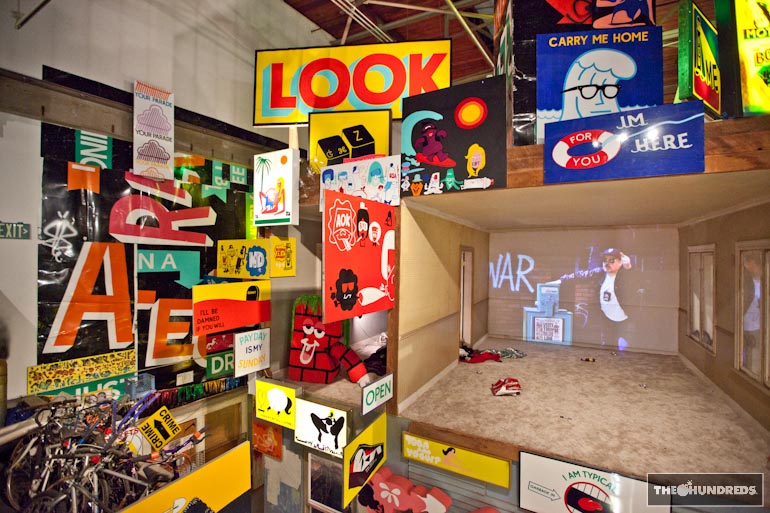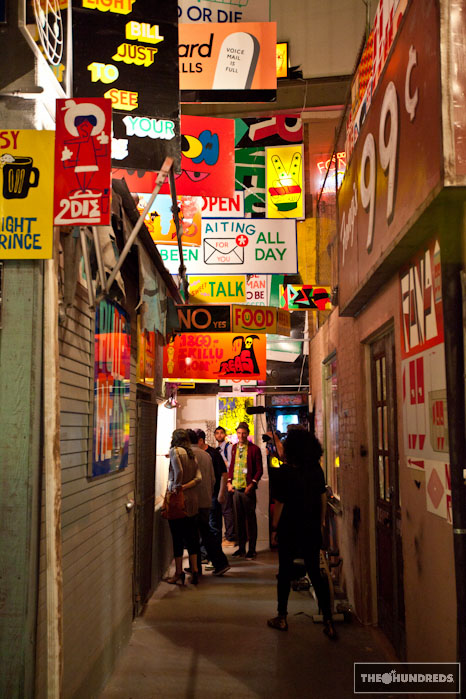 Todd James explaining some of the work to Lee Quinones: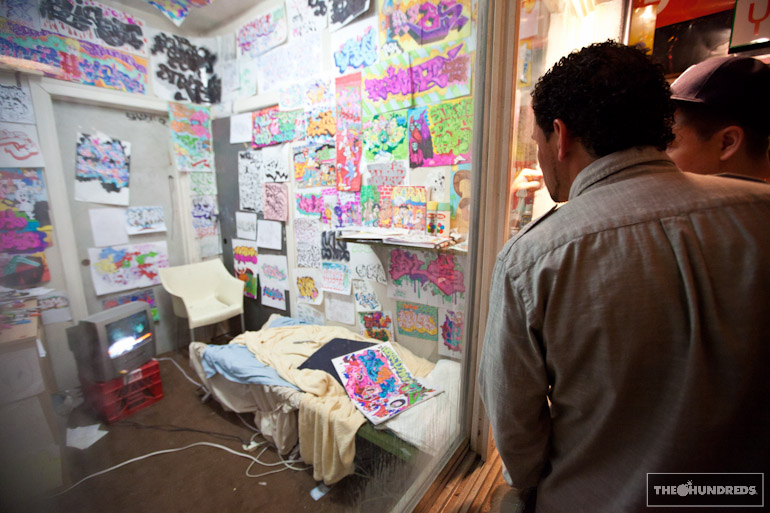 Aaron Rose and ESPO: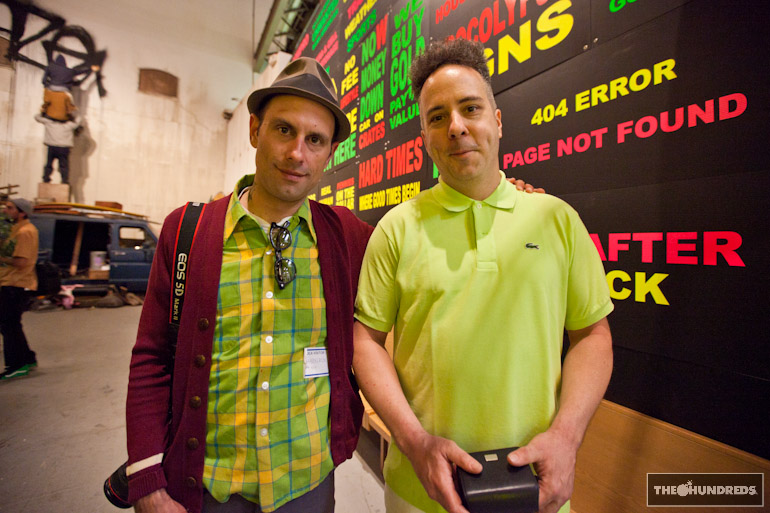 IRAK in the house: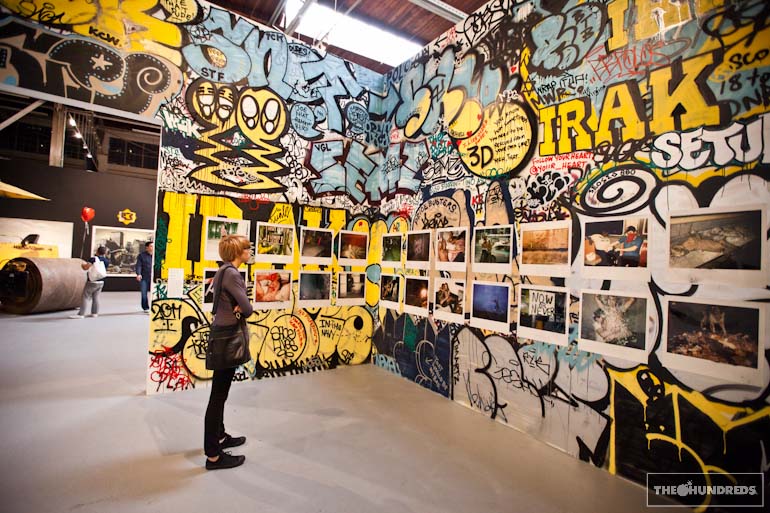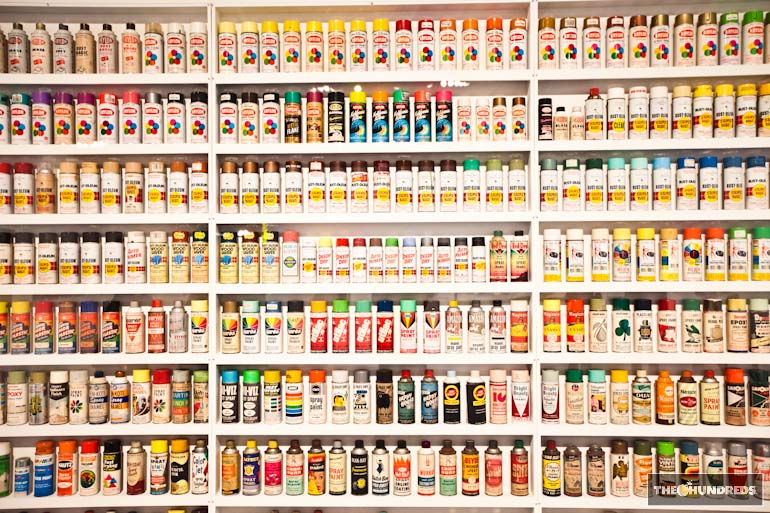 Take it back to L.A.: Mr. Cartoon: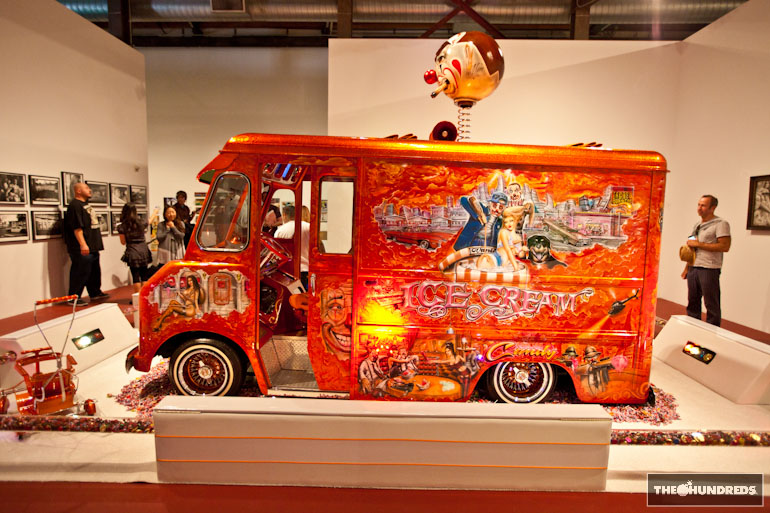 The Seventh Letter goes in!!!! One of the most impressive feats of the exhibition.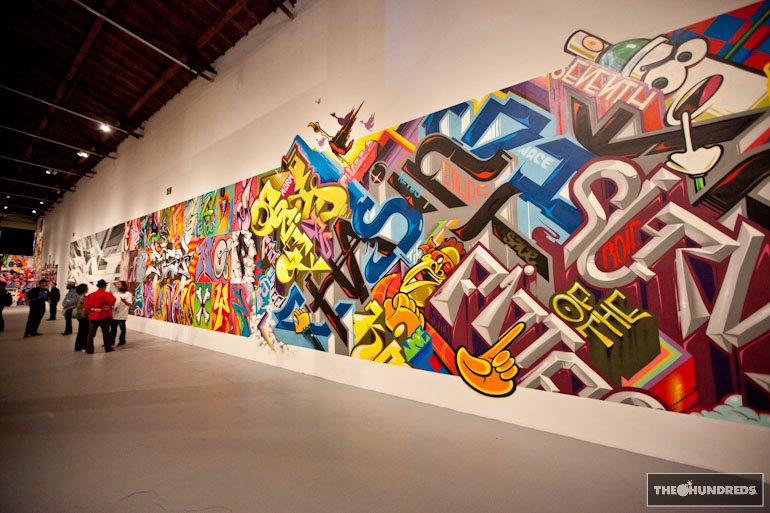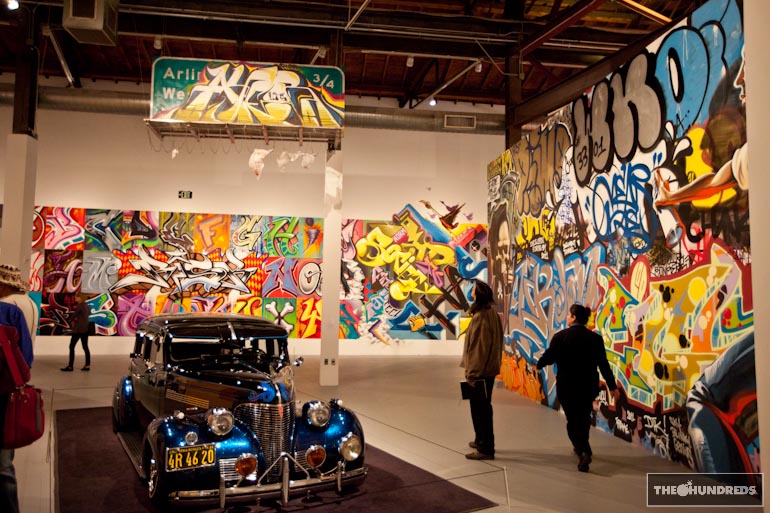 Of course, Brunetti's gotta be the anti- in the anti-art show. The mission statement says it all, graffiti is all about ego – but what is pure street art without hubris? It's found in the missing dogs and cats postings, which he collected along his years of doing graffiti in the streets. Art in crisis: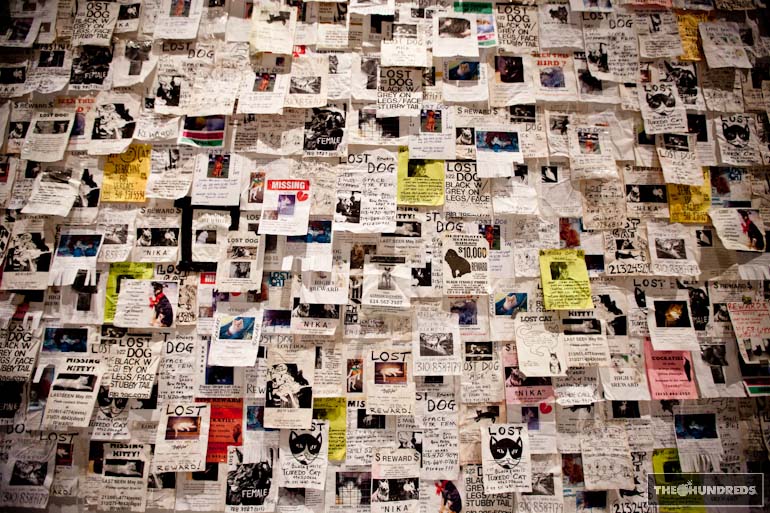 Kinda random, but totally not? The all-Black biker gang from South Central, Chosen Few, have a wall at Art in the Streets: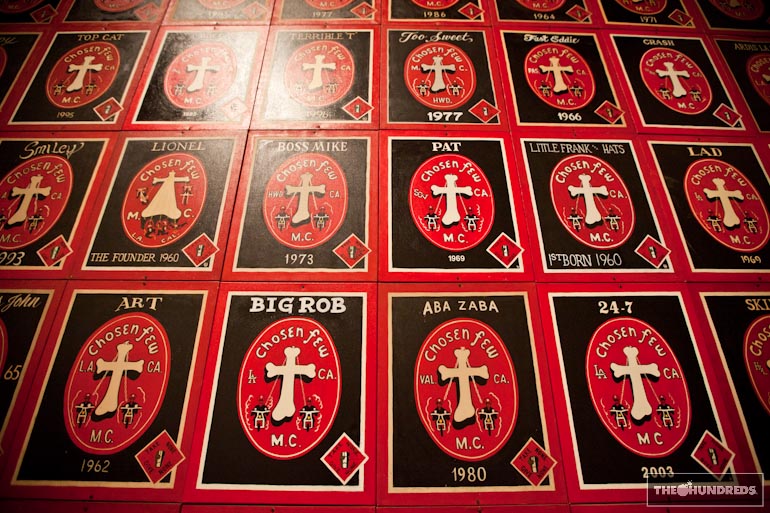 My personal highlight reel is made up entirely of the Margaret Kilgallen room: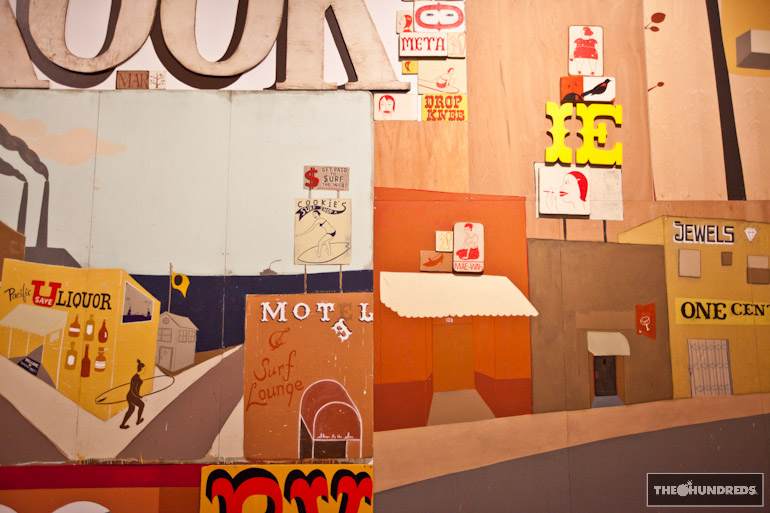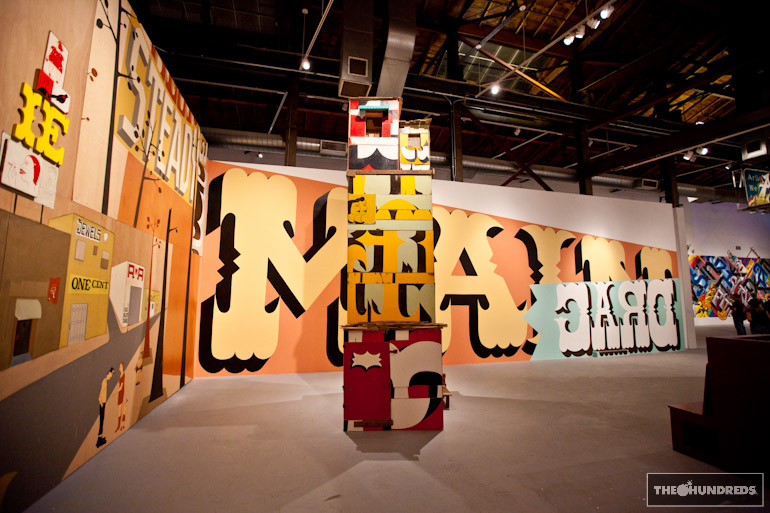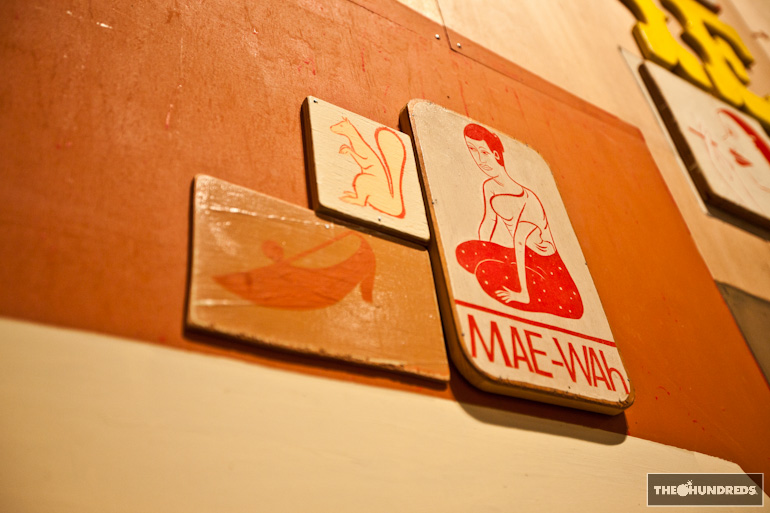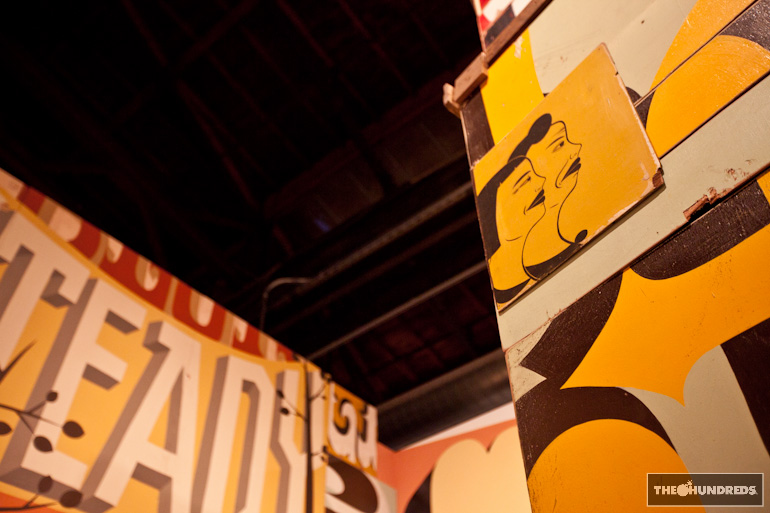 A close second goes to the Brazilian twins, OS Gemeos: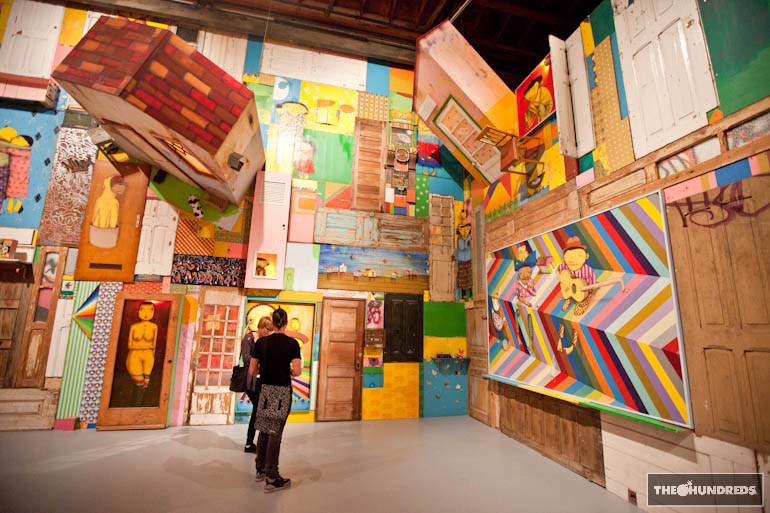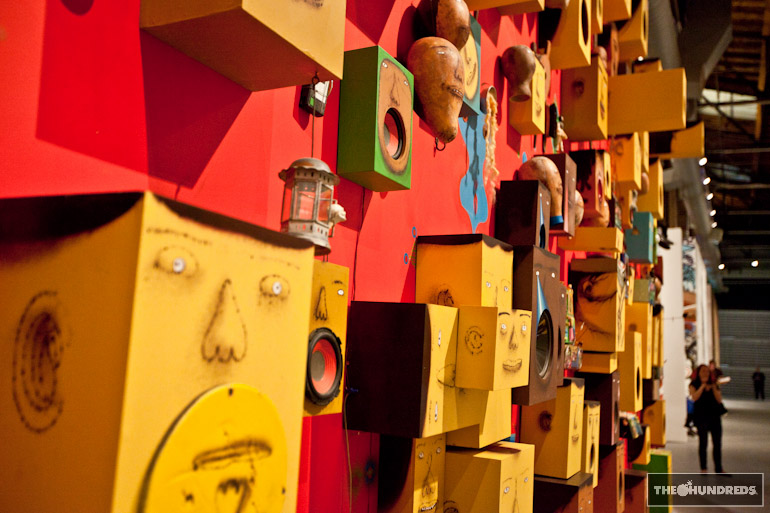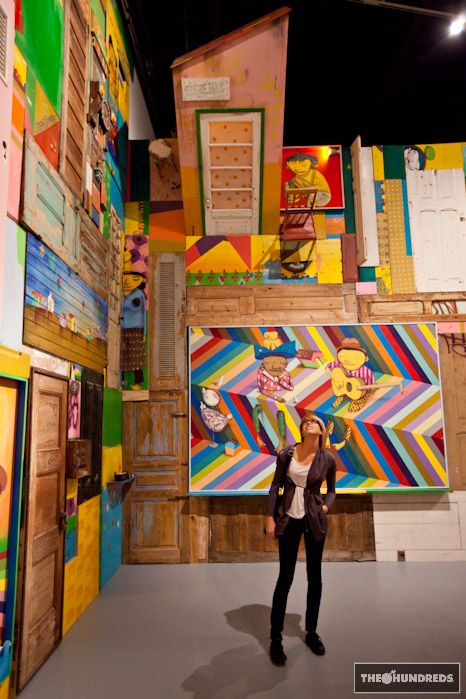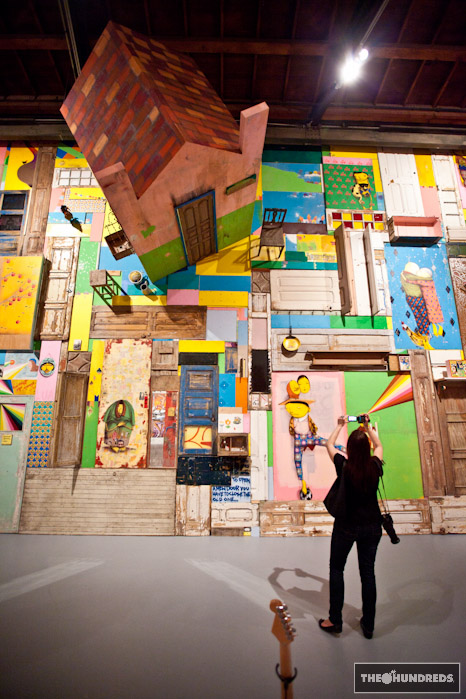 A little skate demo by Nike SB (Lance Mountain, Danny Supa, Gino, etc.) on Geoff McFetridge art: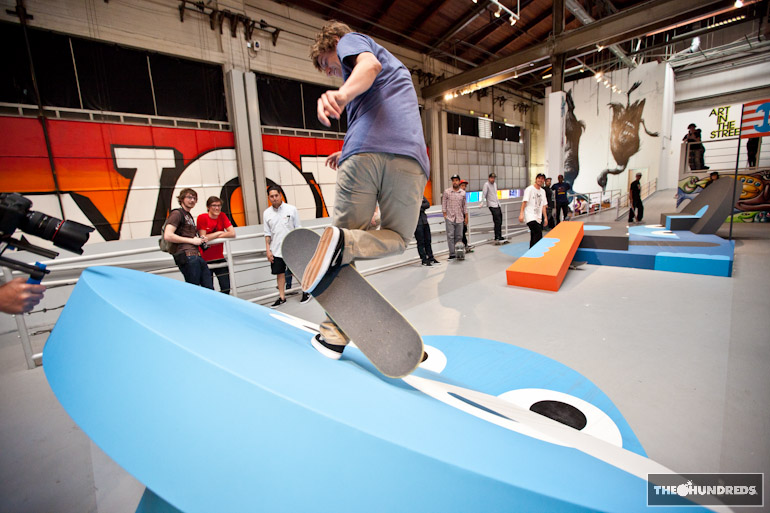 Eric Koston: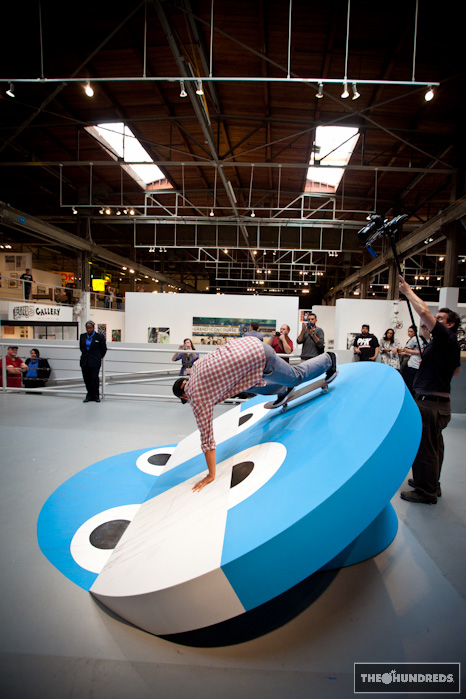 Omar Salazar: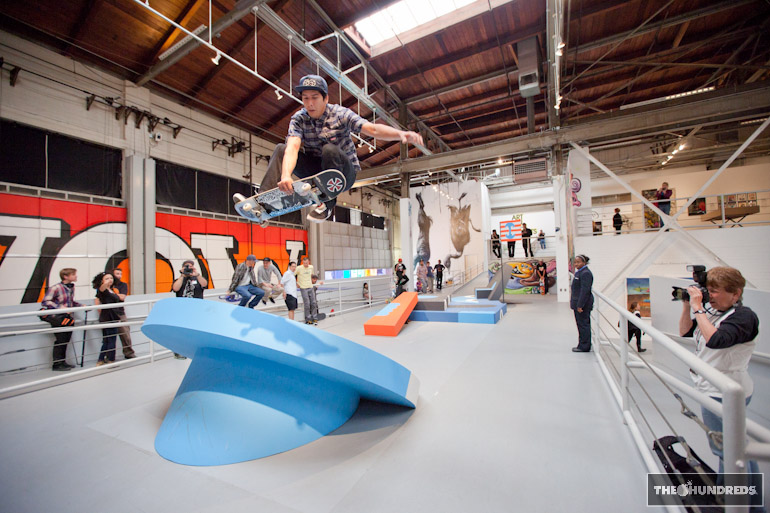 So we spent a good couple hours in the space and still didn't get to see everything. The show is that comprehensive and elaborate, and I think beyond anyone's expectations. Some of the best commotion coming from the show has nothing to do with the exhibition at all. Like I was saying earlier, street art lives in the streets, so if you're trying to contain it in a space, it's gonna spill out into the world. Even all the extra security and precautions around this art show couldn't stop KATSU from getting his.
But what'd you expect? Again, it comes with the territory.
And it's all about territory.
by bobbyhundreds