After months of teasing, Slick threw the doors wide open to his new retail venture, Big Dick's Hardware, yesterday afternoon in Gardena, California.  With a generous lineup wrapped around the corner, Big Dick's is a peek into the mind of the storied graffiti artist and Streetwear designer. Stocking only the finest paint supplies, cans, markers, and sardonic Streetwear from Slick's DISSIZIT brand and TSL, Big Dick's covers all the bases for the real writers…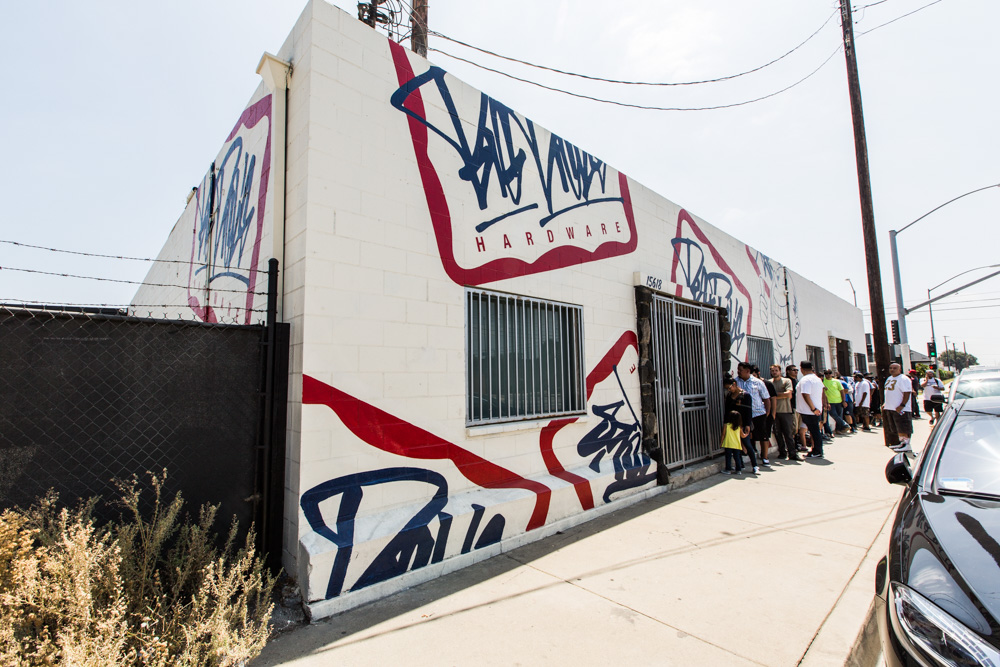 Me: Hey Slick… Tell me about Big Dick's. Why did you open this store..and what do you hope to get out of it?
Slick: Welcome to Big Dick's Hardware! We go HARD…in the paint! Lol. It's Big Dick because my given name is Richard. I always told myself, if I had a shop, I wanted the buyers to have a fun experience. I remember as a child loving to watch toy trains, Mr Rogers Neighborhood and that rich kid in Silver Spoons having his own train in his crib. Life goals! The 3 main reasons for the shop…
1) I was sick and tired of trying to convince buyers that we were OG in this "street wear" game. If u gotta explain it, u already lost.
2) Retailers had trouble classifying our brand next to other brands so they didn't know how to sell our lifestyle. With the new shop, we can do whatever the F we want. Release what we want. When we want.
3) I love paint and trains! I guess that's 4.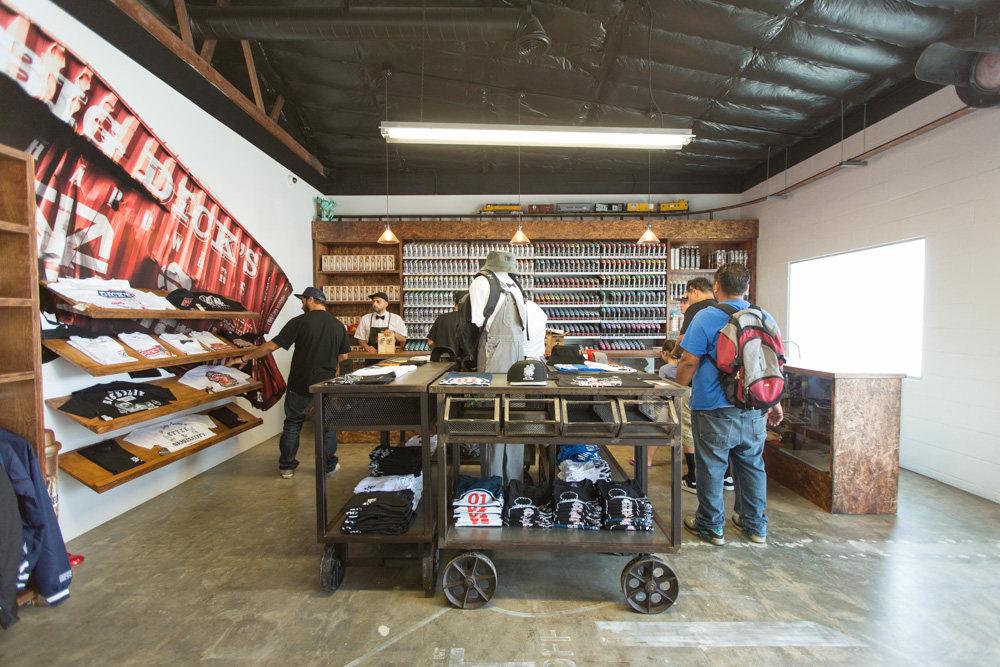 Why did you decide to open a store here, in Gardena?
We first moved my studio and my brand DISSIZIT down here about 6 years ago because of the great food in Gardena and my printer was around the block. I never thought that I'd be doing a retail spot here. It wasn't so planned as it just happened organically out of necessity. I needed paint for my projects and there was nothing for miles.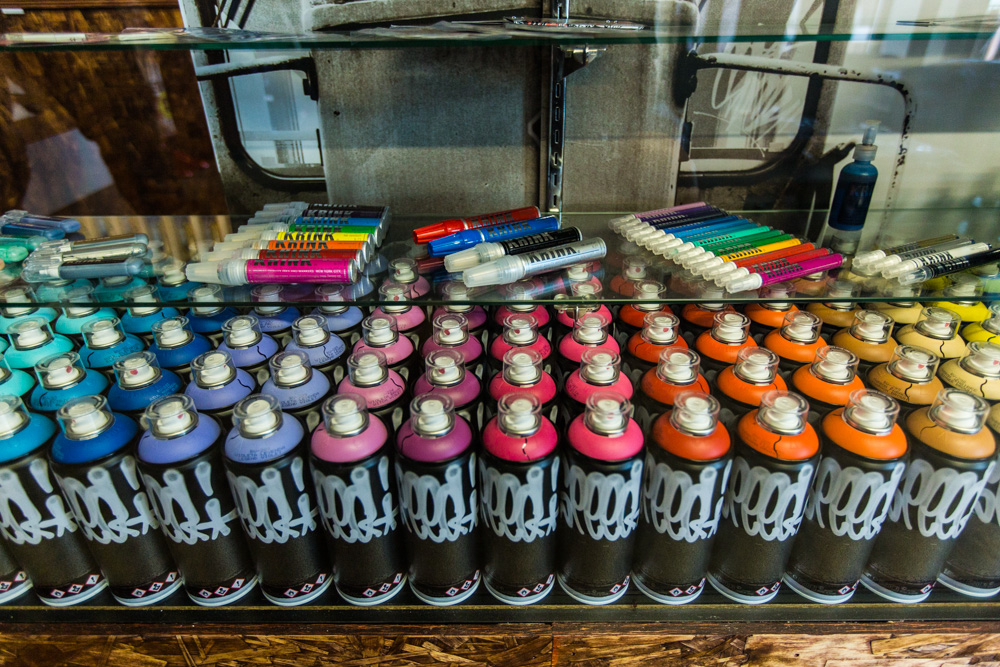 What do you carry at Big Dick's?
We carry my brand DISSIZIT of course and some of my friends brands: THE SEVENTH LETTER, BANDIT1SM and QUALITY CONTROL. I'm really having fun designing shit for our in-house brand BIG DICK'S HARDWARE. It's really refreshing to do some fun ass corny shit with the 50's hardware store/train theme. Fuck that cool guy shit! Ha. The sexual undertones are no coincidence. I have a dark sense of humor.
As far as paint, we support and carry the original MTN from Spain: Hardcores, 94's, The Original, Speed, Aliens, etc…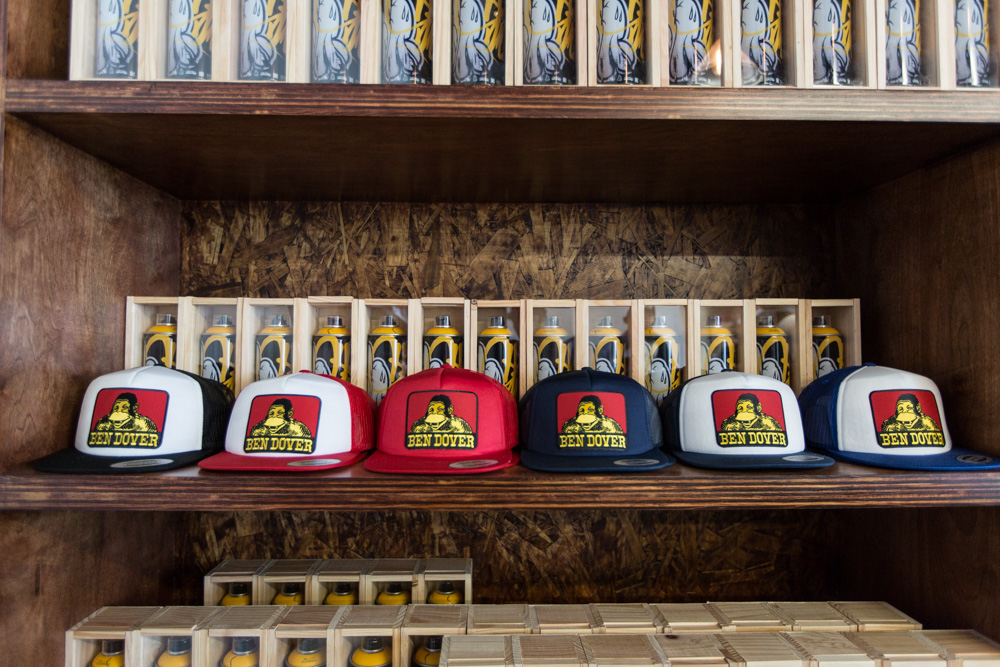 What else do you have in store for Big Dick's in the future?
My artist MTN can was the first official collab to launch the shop. We have a gang of artist and brand collabs lined up for the upcoming months. We're already expanding the line to include skate hardware because a lot of writers skate and a gang of skaters write. Big Dick wood, grip tape and LIL nuts because I'm a little nuts! Lol. We just barely opened and already have interest from other states and countries for BIG DICK'S in a town near you!
BIG DICK'S, you'll be glad u came! #comeagain and again and again… I can do this all night! Ha.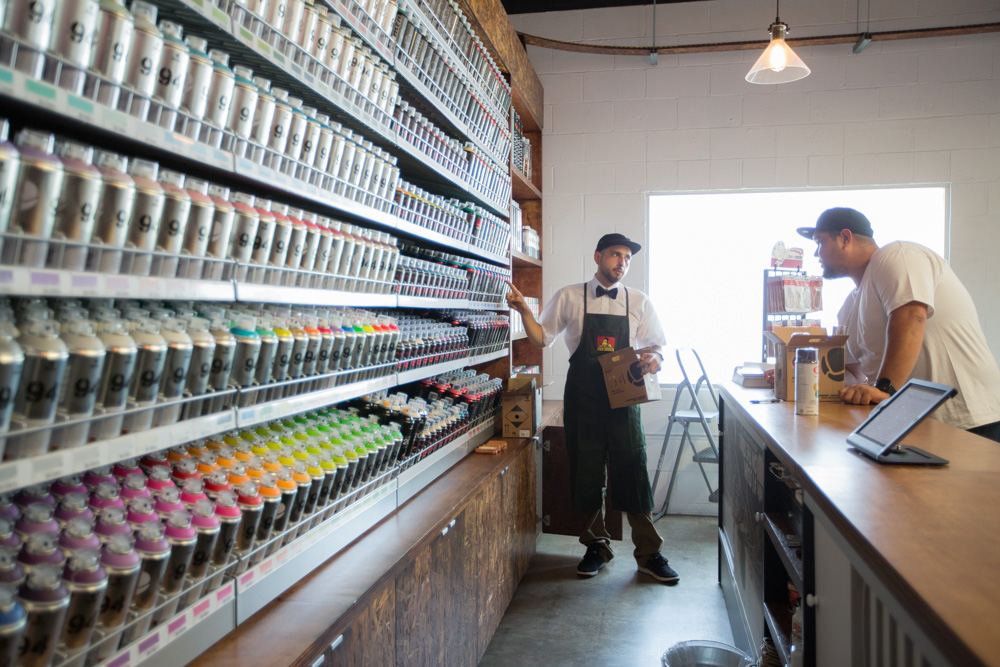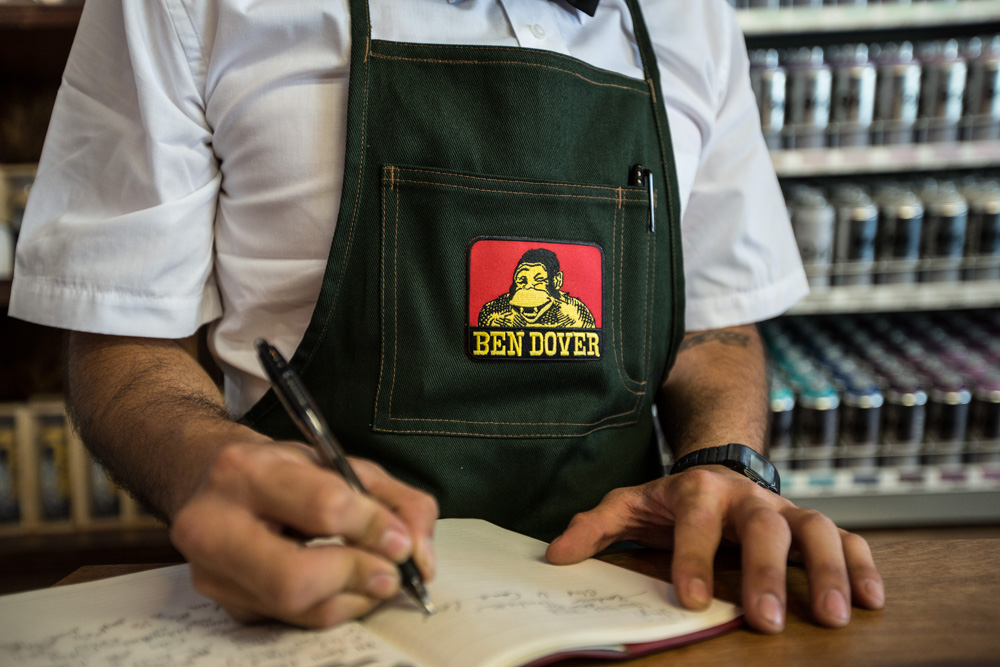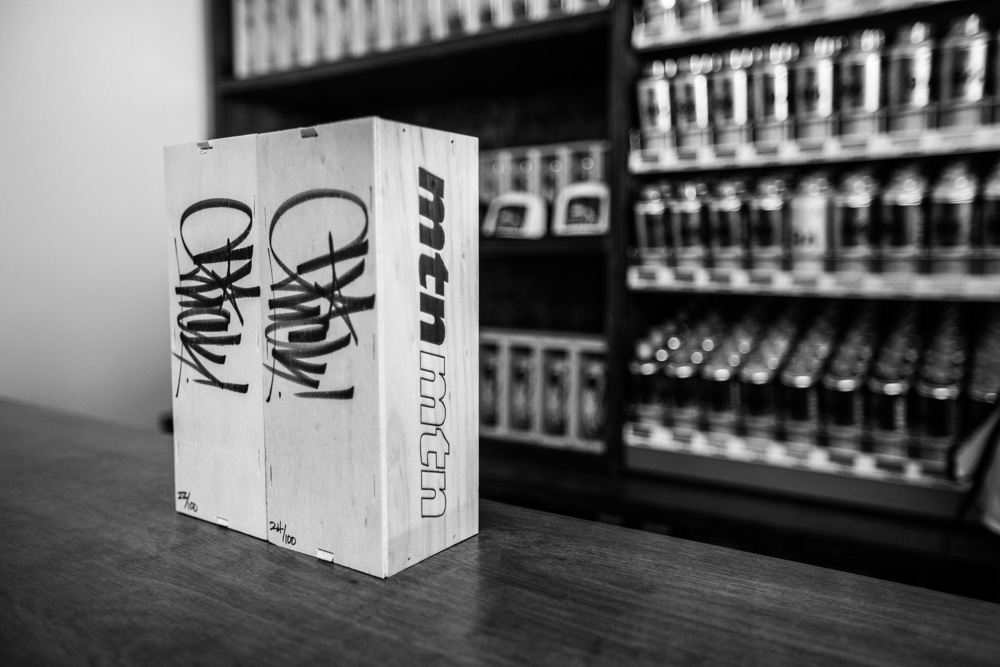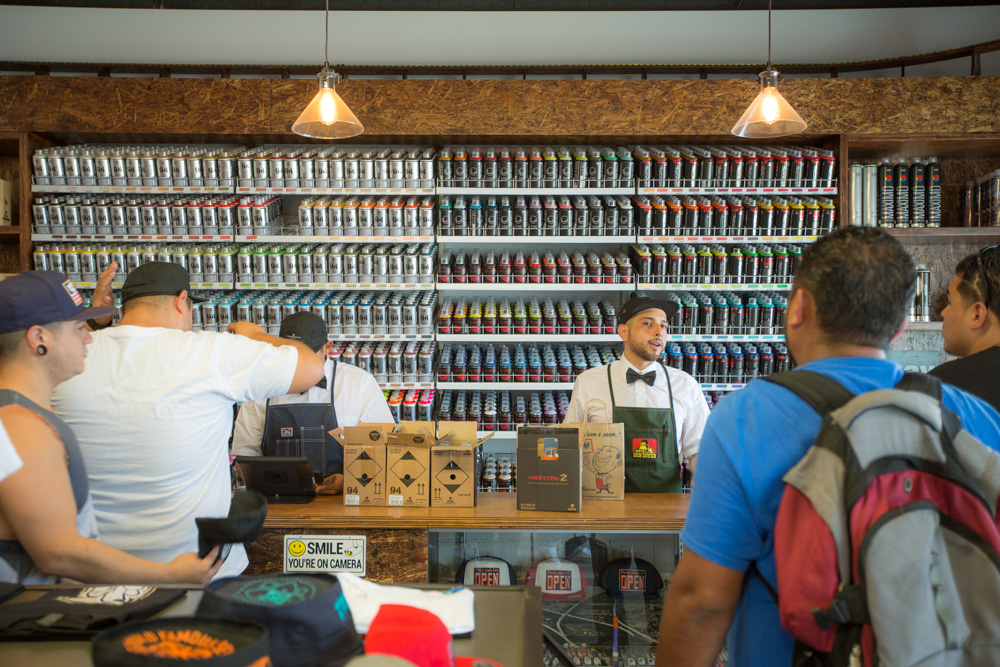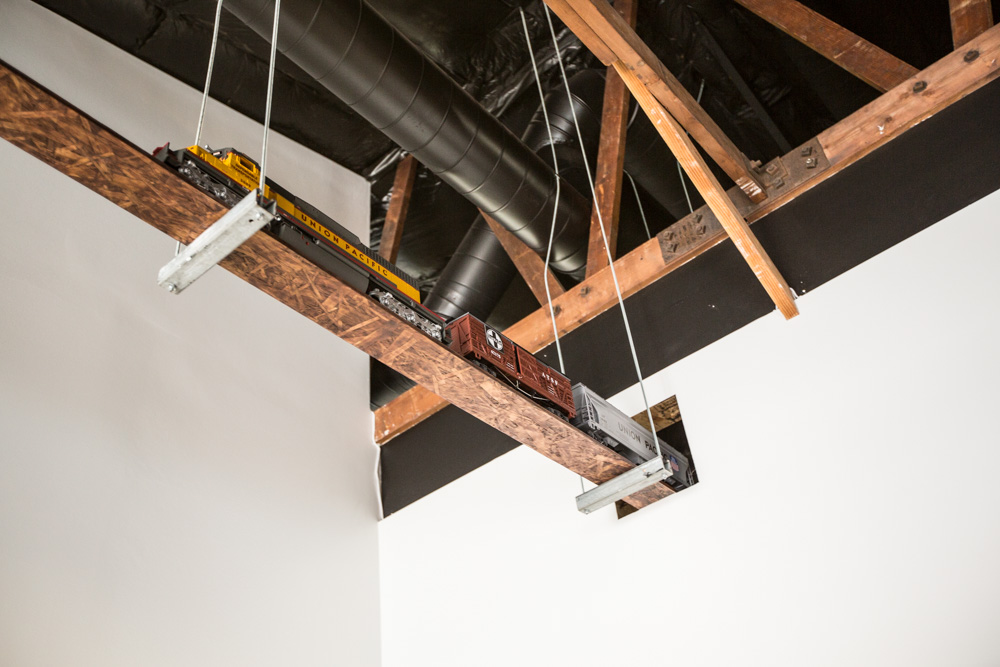 BONUS :: A quick tour of Slick's workshop…see anything you like?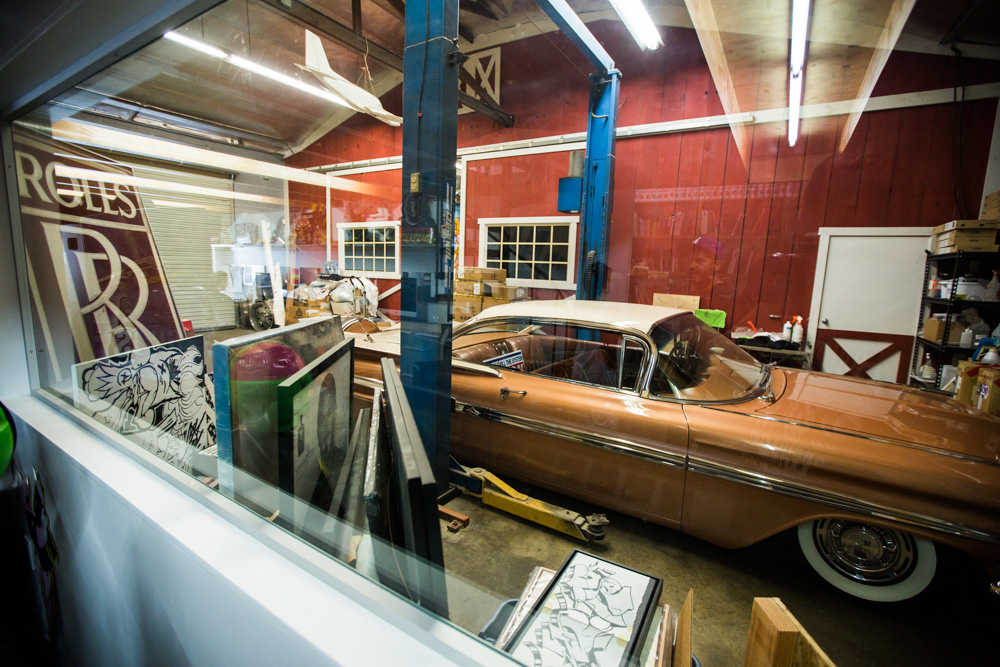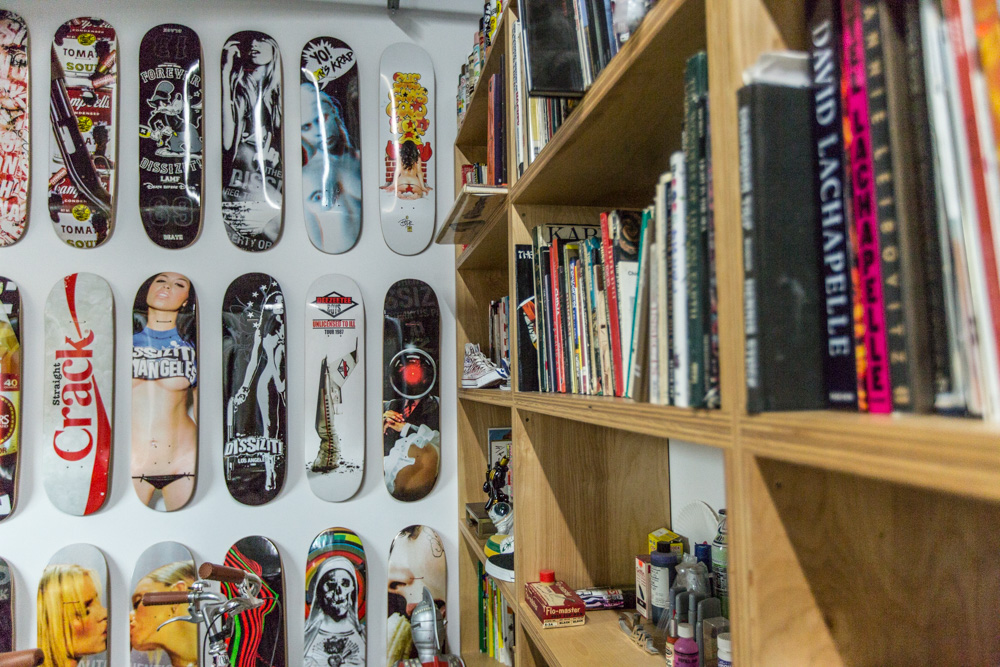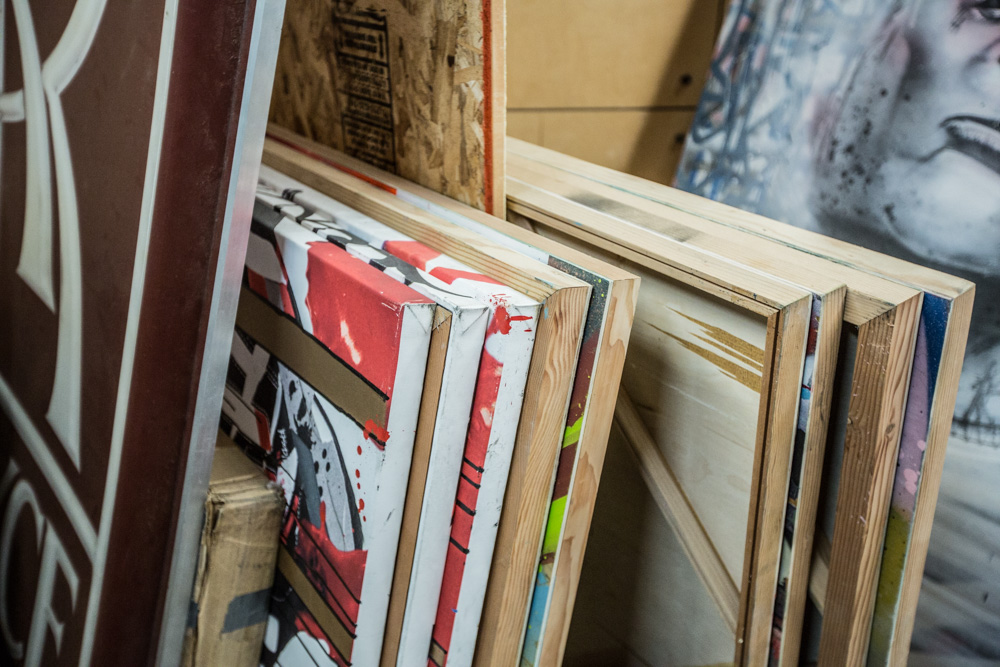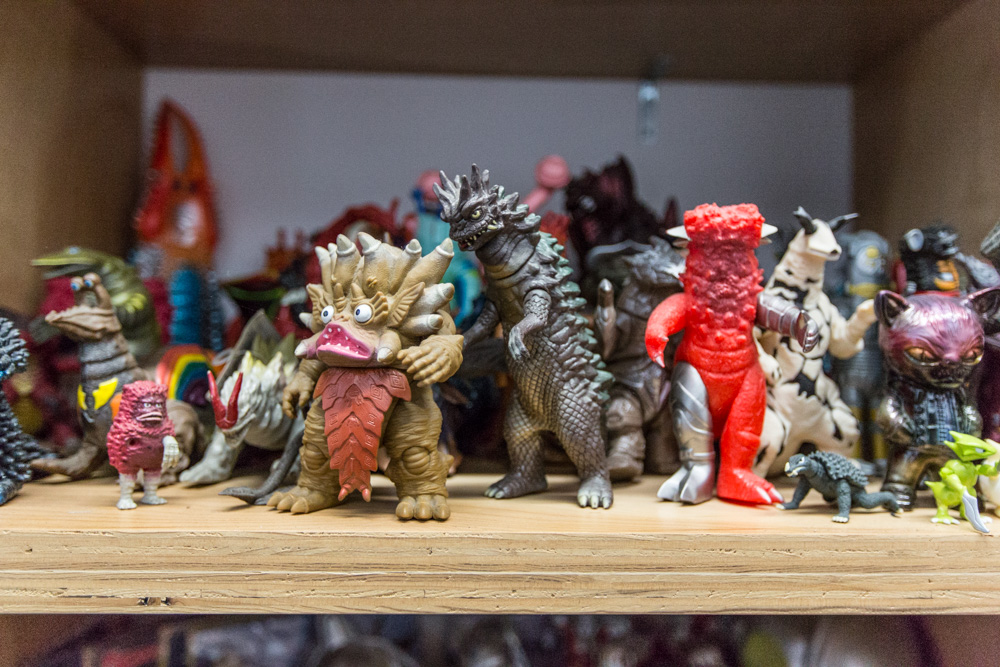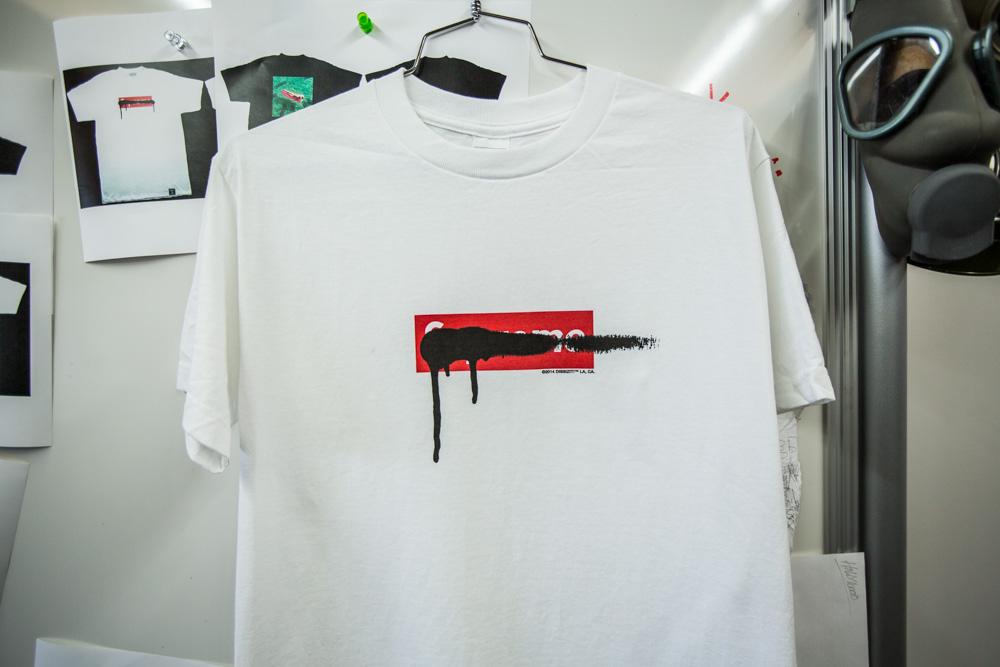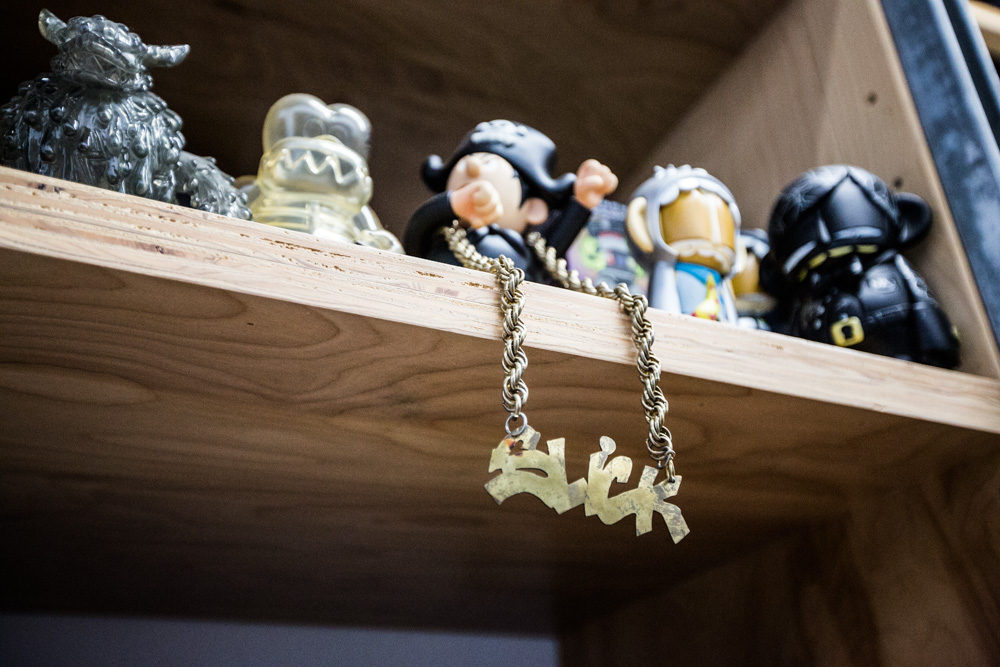 Follow Big Dick's on Instagram. And visit Slick at Big Dick's Hardware:
15618 S. Main St
Gardena, CA 90248
(310) 323-5050
Open Daily 12-8pm