Legend has it that every year on the 5th of May, a gathering of the rambunctious friends and family of The Hundreds is held at RSWD. Some years, it may be in celebration of our The Hundreds X Tapatio collab. Other years, it's just an all-out party with tacos, Five popping bottles of Veuve Clicquot, and our RSWD community turning up on a good day in LA. Last Friday's Cinco de Mayo was a rager on Fairfax, with Alexander Spit, Wavy Baby, papaEpill of Blondie Beach, and Carmen D on the ones and twos keeping the vibes flowing.
Cinco de Mayo is observed to celebrate the unlikely win the Mexican forces had over the French army back in 1862. We sort of like to think that it is also a celebration of us as the underdogs, who, even after 10 years, are still on the block—kickin' it, drinking RSWD captain Five's special Cinco de Mayo punch, and sharing beers and blunts (thanks Sapporo & Zeki!) and tacos from our beloved friends at Blockwork with everyone who passes through. If you missed out on our annual Cinco de Mayo celebration, we got the recap pics right here for you by Paolo Fortades: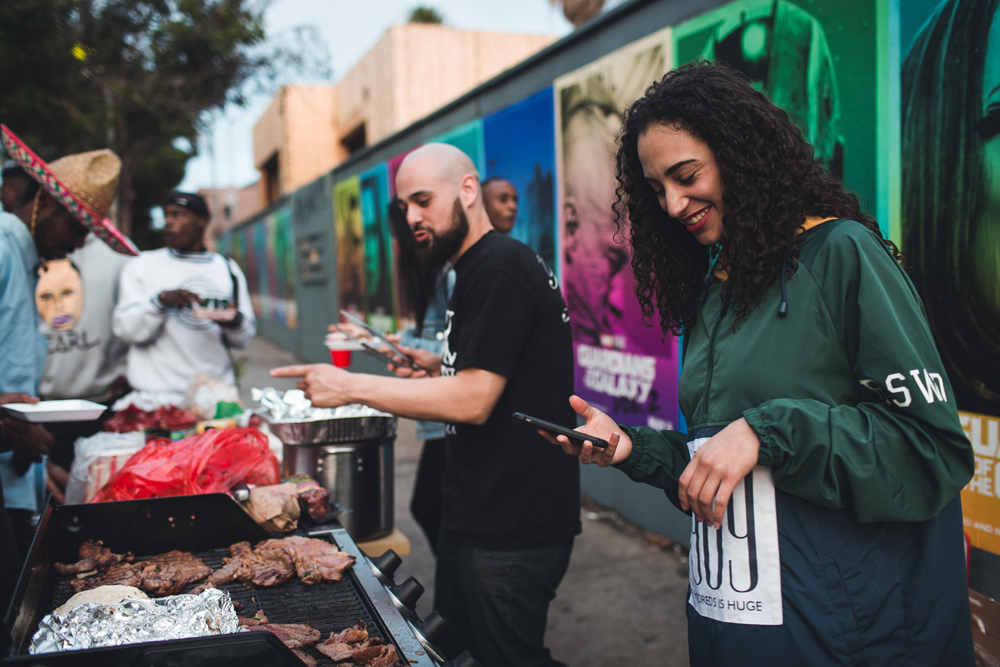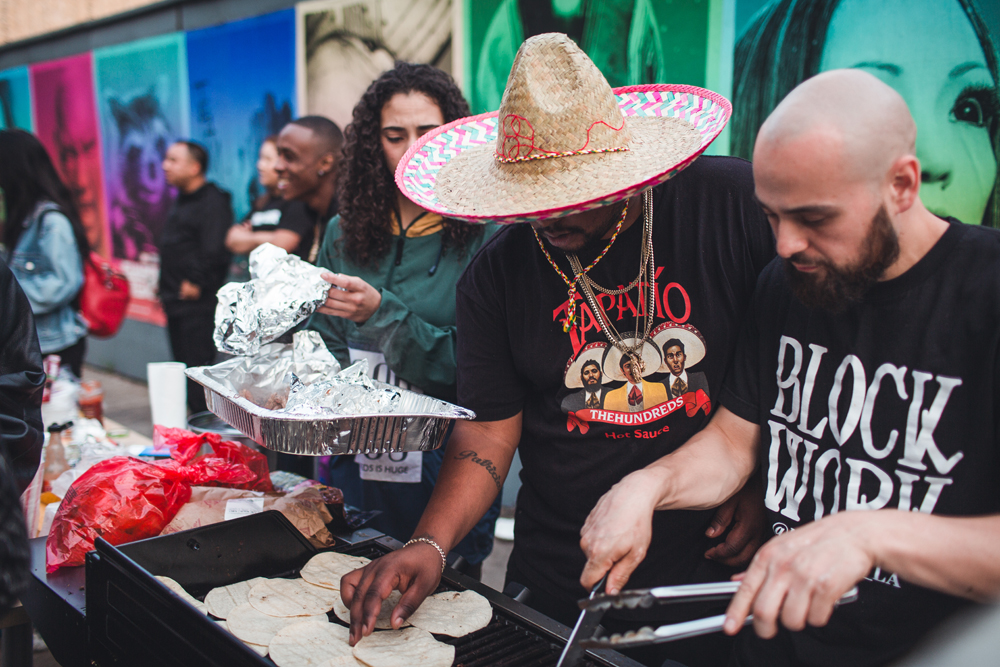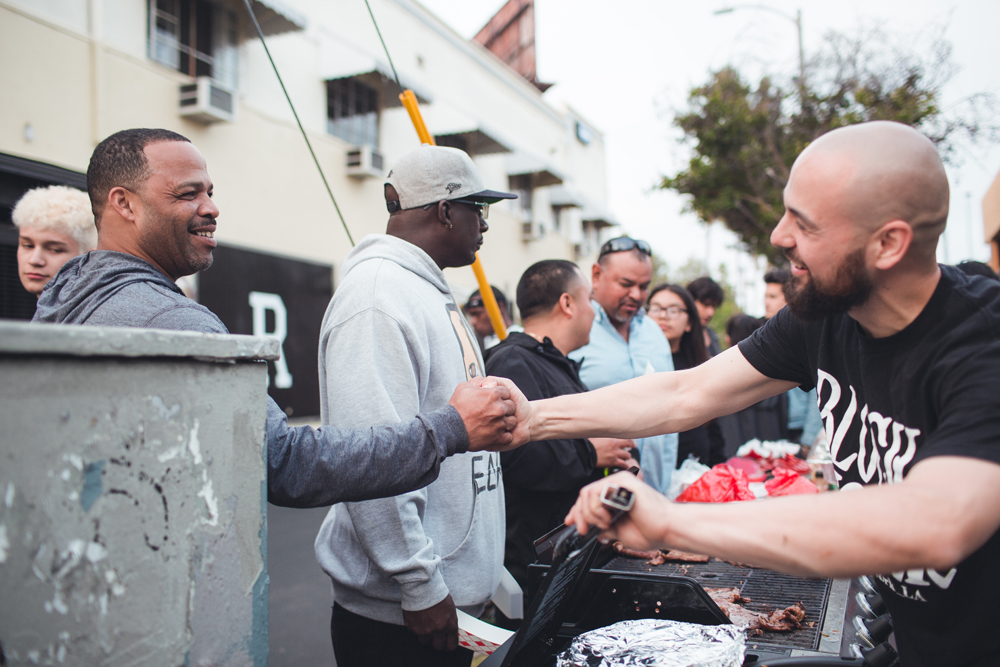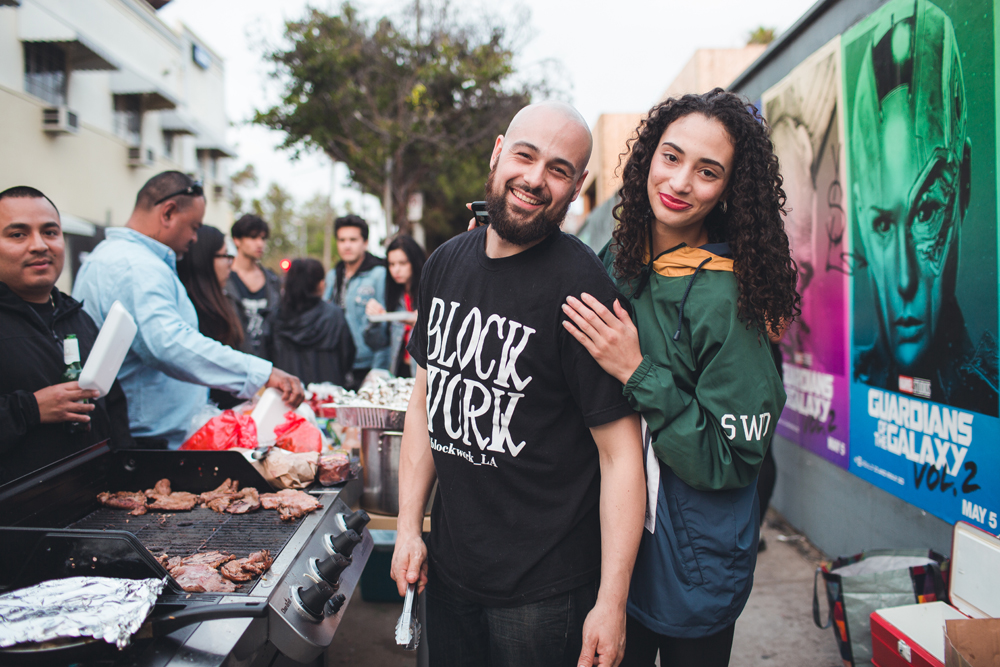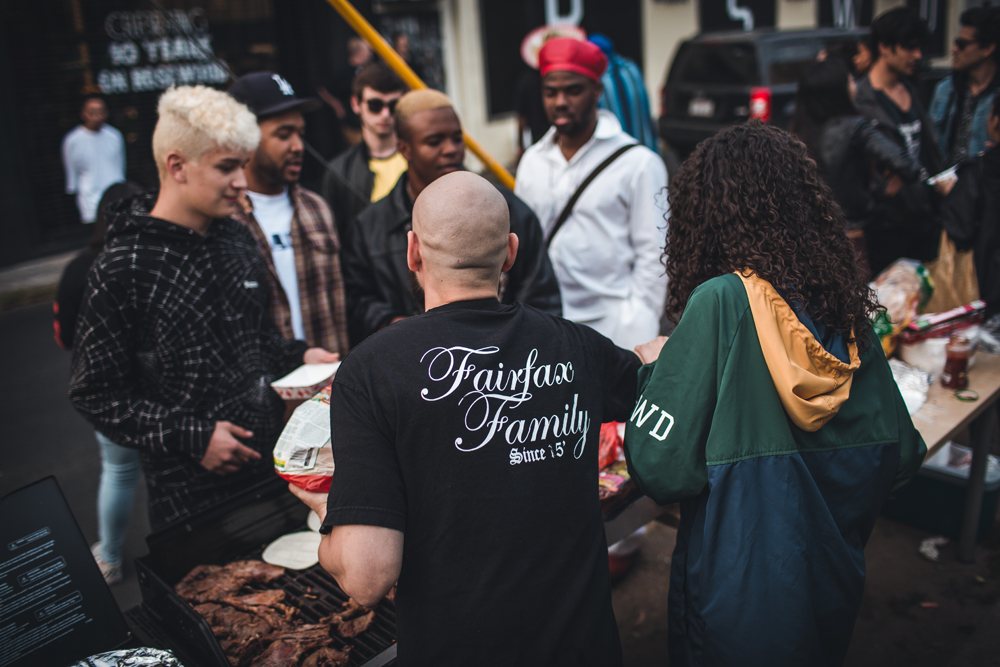 Chef Five splashing Veuve on the carne asada DAMN.
Im he Nigga that's pouring @VeuveClicquot on the Asada and shrimp pic.twitter.com/03eTcA1hNg

— Five (@5ive_Julien) May 8, 2017