2017 was a great year… for music. In a time when our news headlines have become black comedy every day—the only thing that has been consistent is music. And so we buried ourselves into it.
And what our industry gave us this year was new stars, and returning legends. An exciting landscape of young, fresh talent that are giving their perspective of the world—a place that is constantly hectic and dangerous. It's also fleeting, as streams have decided who will survive in the coming of a digital age that has been more than a decade in the making. We're in as much of a wild west within our forms of entertainment as we are outside of it. The boundaries of music have been pushed as we've seen with artists like Jay-Z, Future, and Kendrick Lamar.
The idea of pop music and popularity itself has seen the pendulum of what's hot swing back to hip-hop, a genre that has saved every single person who is within it, and is currently sitting at the top of the charts as the voice of rebellion in the fucked up world we live in. And so my top ten albums of the year stands a testament to the revolution of this art form. Those who are pushing it forward, having fun, and giving listeners a chance to push the boundaries of what they're used to. The artists on this list helped me get through this chaotic year—and I hope that they, or at least SOMETHING, helped you too.
1. Future :: HNDRXX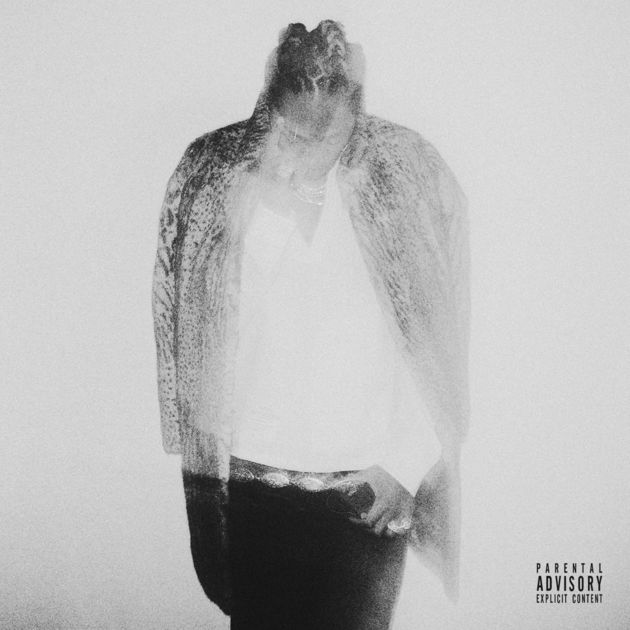 Future has made a career out of making painful, internalized pain—and making it something that we can all dance to. So what do we do when we can finally get inside the head of the double-cupped monster behind the music? We get HNDRXX, the most accomplished album from Future, and my favorite album of the year. His declaration that HNDRXX was the album "he's always wanted to make" isn't all the way false. He was critically drubbed by fans for his Honest album in 2014—so much so that he went into a hiatus and didn't come back until later that year with a renewed vigor... and a little bit more depression.
Future has always aimed to be bigger than the trap messiah/pastor figure that social media has painted him into. It's constricting, and he loves to test himself and his melodies, so it's only right that HNDRXX begins earnestly—almost simplistically—with a ballad about the love that he's lost on "My Collection." And from there, he strips down the tough visage he's created in the past two years, allowing listeners to see what happens when he's allowed to let go and do what he wants. We get the breezy "Fresh Air," the mournful "Turn on Me," or the defiant "Solo." Of anyone that turned the corner this year, Future finally earned it—by proving that we should always trust his ear.
2. Jay-Z :: 4:44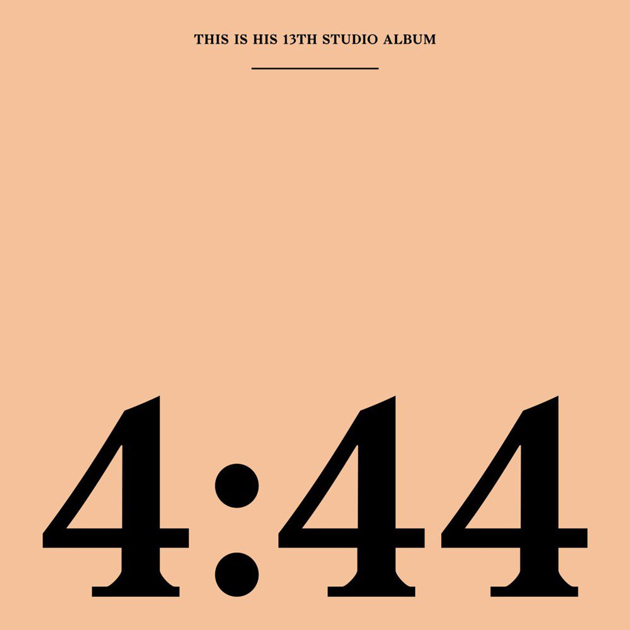 It's been a long time since a Jay-Z album has been on any top list for me, and it's no coincidence that it happens again when he makes his most personal album yet. The tagline of "Most Personal Album Yet," itself is such an insecure buzzword that it almost means nothing. The number one album on this list could be considered that, as would a few others that didn't make the list too. What makes it more important is that 4:44 is bigger than just Jay-Z being unfaithful to Beyonce—it's an important album for Black people. How we persevere when faced with real world problems, and how we can rise in post-Trump America.
Jay takes aim at his own ego, his own insecurities as a husband, a businessman, and a Black man as well. I don't trust this type of introspectiveness from anyone but Jay-Z—the man who above all else, taught us to be self-sufficient and taught us that capitalism isn't all White. His politics, while murky at points on this album, never stray from the general sentiment of learning to live better—and 4:44 is the statement of an old champion showing the young guys that he still has it. And showing them that he's seen it all before. 2017 is a marquee year in that it redefined how we listen and consume music, and it's fitting that Jay has changed that perception again. 4:44 isn't "complete" without watching the interviews, the behind the scenes content and the videos. For someone who has become guarded in the latter stages of his career, Jay knew that the only way to survive was to become open. And survive, he does.
3. Goldlink :: At What Cost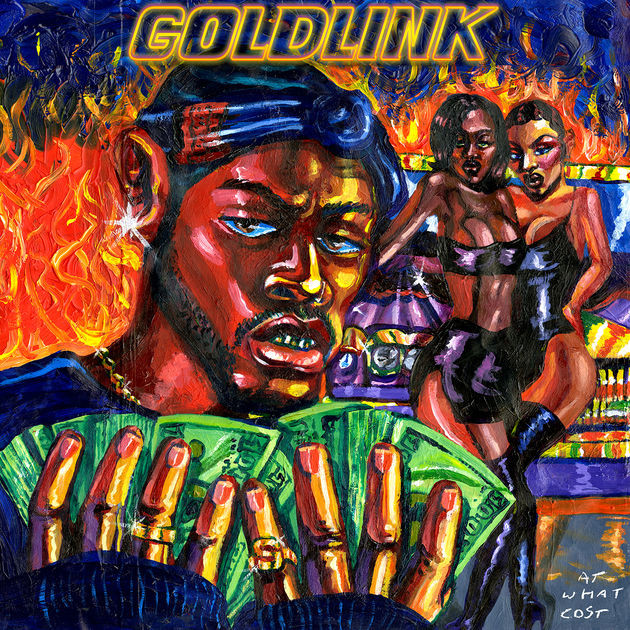 D.C.-born rapper Goldlink isn't exactly a newcomer, but he's left an undeniable mark on music this year. His eclectic At What Cost is no doubt buoyed by MY song of the year, "Crew," but what isn't being said is that it's an amazingly stellar project that mixes genres in a way that no one else did this year. Taking cues from D.C.'s Go-Go scene as well as modern musical cues, At What Cost is a story of love and survival under the harshest environments. The album is an easy listen throughout anything you're feeling, any season, and any circumstance—and that's mostly attributed to how down-to-earth Goldlink is in his delivery and subject matter. 2017 is where he turned the corner creatively and became one of the next big stars in music. And with the way things are going, we need more of that.
4. Migos :: Culture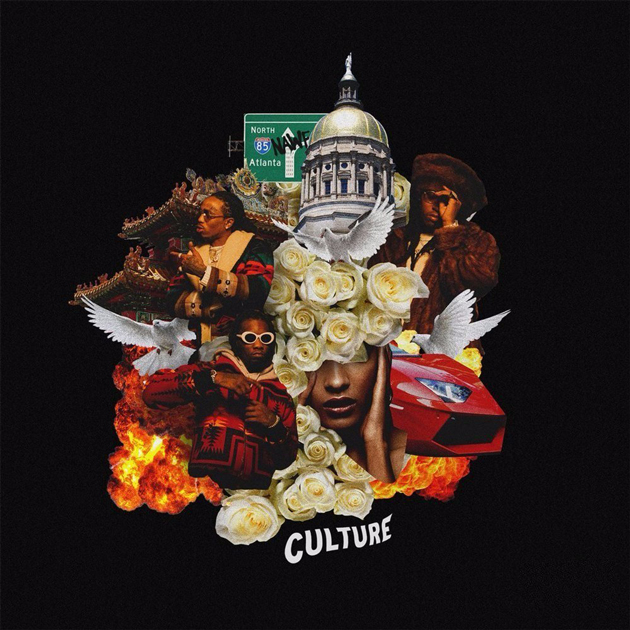 2017 was the year of the Migos. I don't think anyone can deny that. If "Bad and Boujee" was their breakout hit, then CULTURE is the album that finally let them kick their feet up with rap's elite. Helmed by the aforementioned multi-platinum single, the trio of Quavo, Offset, and Takeoff rise from near obscurity to household names. Their subject matter hasn't changed, they haven't gotten worse as rappers in their conquest—but it's all about timing. Each member of the group has their chance to shine on the album (I'd say Offset takes the cake here as far as most visible) which is a tightly compacted project filled with anthems. More than anything, it's fun to see the Migos come of age after being written off—and their hunger is displayed for all to see on Culture. They'll never fall off again, and this time they are making sure of it.
5. Young Thug :: Beautiful Thugger Girls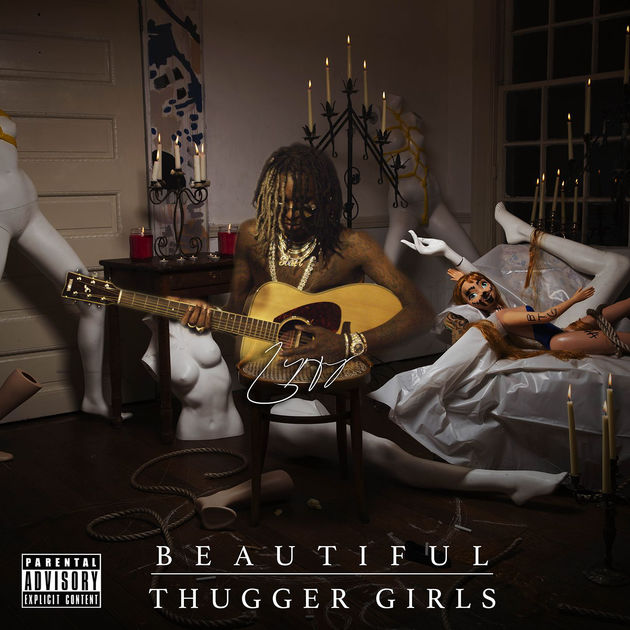 It's an unusually light year on releases for Young Thug, who is known for his sporadic and unpredictable album drops—but he makes up for it on the undeniably fun Beautiful Thugger Girls. Announced randomly on Twitter by Thug himself—and delayed for at least another month before being released within a few days of him tweeting the date—BTG is a total departure from his critically acclaimed JEFFERY project. It's a self named "singing album," where Thug puts his world famous flow in the backseat to make a full-fledged R&B/Reggae/Country/Pop album. It works, of course, but only because there are few artists in the game who are as fluid as Thug when it comes time to make a hit. And there are plenty of those on here, whether his label (300 Entertainment/Atlantic) wants to push them or not. Songs like "Family Don't Matter" and "Do You Love Me" show the wide range of his interests and abilities, and his turn on "Me or Us" is perhaps one of the most romantic songs of the year. While we wait for Thug's true first album (that we could possibly never get at this rate), BTG is serving as another stopgap for us to sit and marvel at the greatness of this unorthodox superstar. I just hope he gets the credit he deserves before he gets bored.
6. Kendrick Lamar :: DAMN.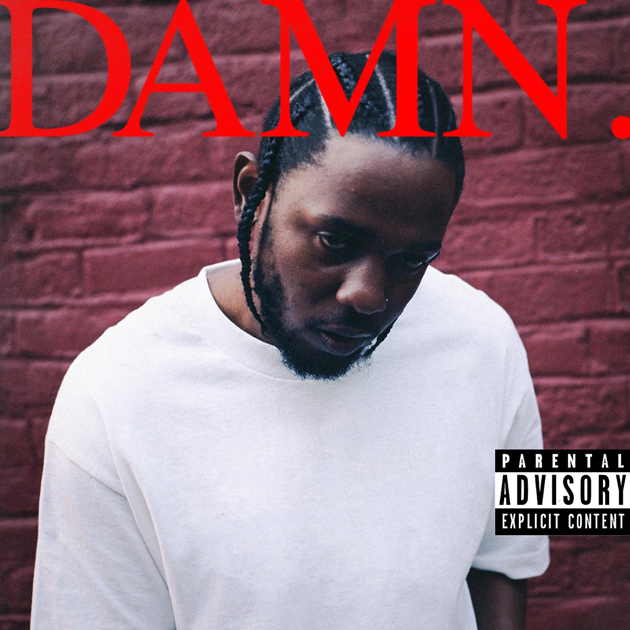 Kendrick Lamar has finally done a crossover into superstardom that few people make—and he's done that with DAMN. A little less obtuse than his soul-bearing sophomore album To Pimp a Butterfly (still his best album), DAMN. deals with his faith in God and the lure of sin that surrounds him everyday. These themes are cool, of course, but where he makes the turn is making more ANTHEMS—a talent that one of a kind artists like him can eat off of forever. "Humble," "Loyalty," "Element," and "DNA" slide on the scale from addictive medleys to moshpit songs. However, they all have meaning. They all mean something, to him and to the listener. Even if DAMN. doesn't reach the heights of TPAB often, it's the logical next step for Kendrick Lamar. I can't wait to see what's next.
7. Future :: FUTURE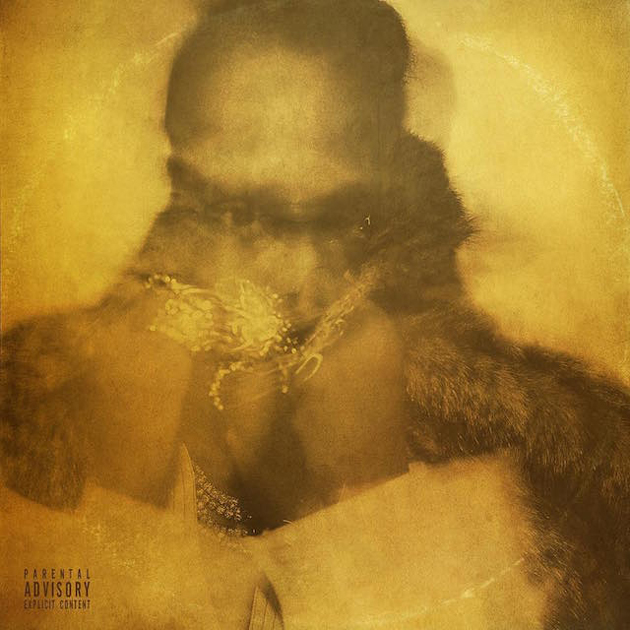 Having too much music doesn't matter to Future (who shows up a few times on this list), and this year he attempted to do the impossible—drop two albums in a week that both shoot to #1 on the charts. Well, he did it. And both albums were great. FUTURE is the louder, more nihilistic alter-ego of the two—trading in his feelings for Dracos and drug deals. He takes potshots at NBA players and their girlfriends on "Rent Money," and he still finds time to make a symphony out of task force raids on "Feds Did a Sweep" (one of the best songs of 2017, period) but it all feels right. Future knows what audience he's reaching with this self-titled project, and it's not surprise that it had churned out the most hits between the myriad of albums he's released this year ("Mask Off," "Draco," etc.).
8. Future & Young Thug :: SUPER SLIMEY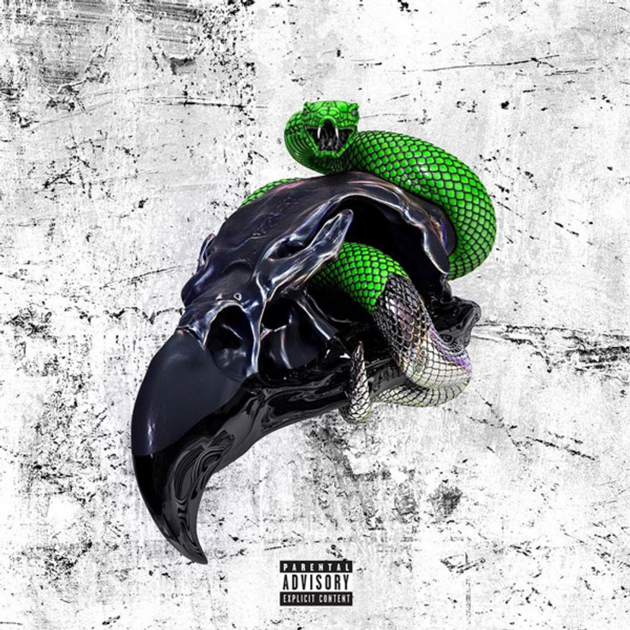 2017 is, if anything, the year of the collaboration. Everyone collaborates, but not everyone does it well. It takes a certain style and cadence to bring someone else into your creative space—which is why it's so weird that Future and Young Thug have taken so long to come together the way that they do on surprise EP Super Slimey. Bred from their newfound best friendship (which has created some classic Instagrammable moments), Slimey is less about creating something cohesive, and more about seeing both of these genre-bending artists having (gulp) fun! Instead of being worried about who did better than who (who cares?), Future and Thug attempt to complement each other; songs like "Real Love" and "Mink Flow" sees the marriage of these styles (melodic and vulnerable) come together in a manner that I wish we'd seen earlier than now.
9. Playboi Carti :: Playboi Carti
In a year where rappers got younger, less distinguishable, and even more problematic—Playboi Carti served as a panacea for the anxiety I felt for the new crop of the future. His self-titled project dropped after years of anticipation, as Carti had only released a handful of songs in the two years leading up to it. What we got was a sublime project filled with some of the best production of the year. Taking cues from the South of old—beats By The Pound, Mannie Fresh—as well as contemporary trap, the Carti soundscape is familiar while still being accessible to the youth he galvanizes. And while he isn't the greatest rapper in the world, he's charismatic enough to carry a project with few features. Time will tell if Carti can outdo the infectious "Magnolia," but Playboi Carti serves as an appropriate time capsule into where music could be headed in 2017 and beyond.
10. Drake :: More Life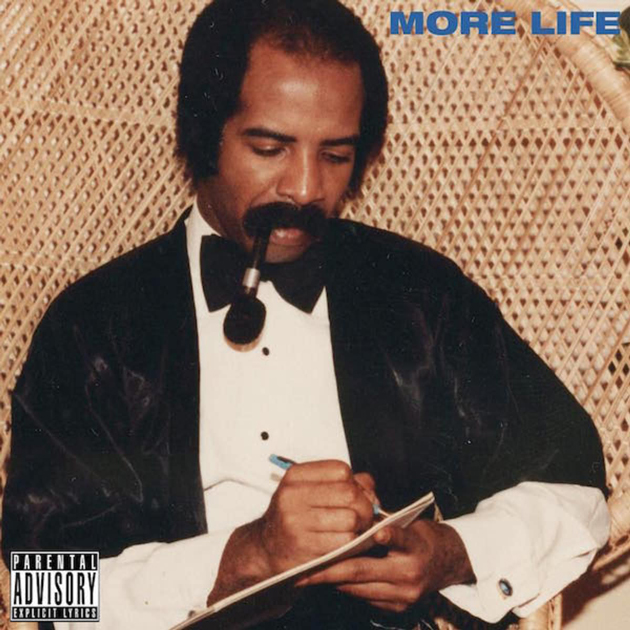 Is this any fun for Drake anymore? He's arguably reached the highest plateau in the music industry, and has become nearly invincible when it comes to music. So it's surprising, but not really surprising, that his newest "playlist" (not album) titled More Life is a victory lap of all of the favorite moods we love from him. From Dancehall, to Grime, to straight up melodic Trap, More Life is a mood, not an album—and that's okay. We've seen Drake be vulnerable, and teeth-gnashingly vicious and even if we get a 60% version of that, it's still better than half of the projects released this year. Featuring strong guest spots from Giggs (twice!), Young Thug (twice!), Jorja Smith, and Travis Scott—Drake frequently takes the back seat and is fine with letting other people shine. Again, it's surprising—but not really. More Life is more of an admission of Drake's greatness—a small detour until we can really ask if there is any peak that Drake hasn't reached. I hope it isn't soon.
***