This year has been a wild ride for Adam Bomb. Our mascot put together a string of  remarkable performances, coming through with resurgent showings in many drops so far, with even more on the way. He was featured on some of the best collab pieces of the year and even got his first ever solo collection release. In recent years, the little-bomb-that-could(-stave-off-detonation) had usually been shrunken down and used to accent other pieces with a broader focus. But not in 2019.
"Looking Back Moving Forward" is one of our mottos here at The Hundreds and never has it been a more astute reflection of our path than now. This year has been one of reflection but also immense growth for this 16-year-old brand. Bobby wrote a book about the journey thus far, Ben invented the first ever streetwear food festival. Reflect and build, rinse and repeat.
Adam Bomb finally had his complete story told with Bobby dedicating a whole chapter of his book to his love-and-hate relationship with the character, a symbol of The Hundreds since the brand was just three-years-old.
To celebrate the release of Bobby's book, we even gave out a few Black Adam T-Shirts for free to our fans. This rare piece has never been sold to the public, only given as gifts from Ben and Bobby. It was amazing to open the vault and break these out for a bit. Congrats to anyone that snagged one.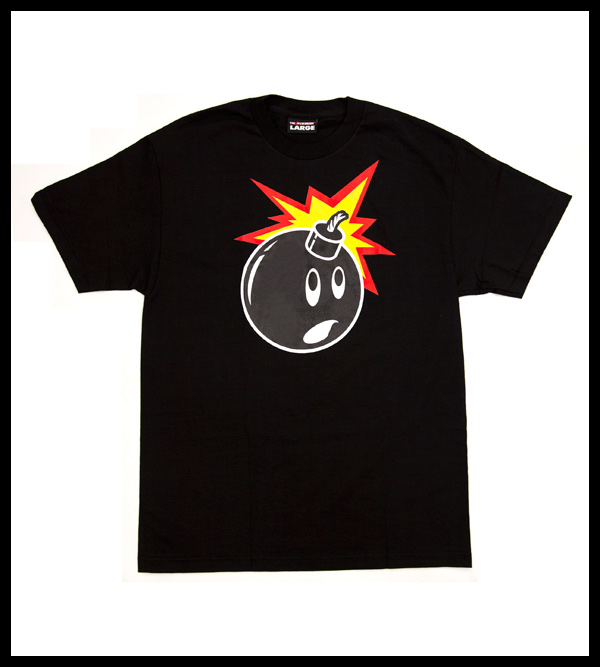 Adam found his way onto an Osiris D3, which was subsequently worn by Fred Durst, completing a lifelong dream of Adam's.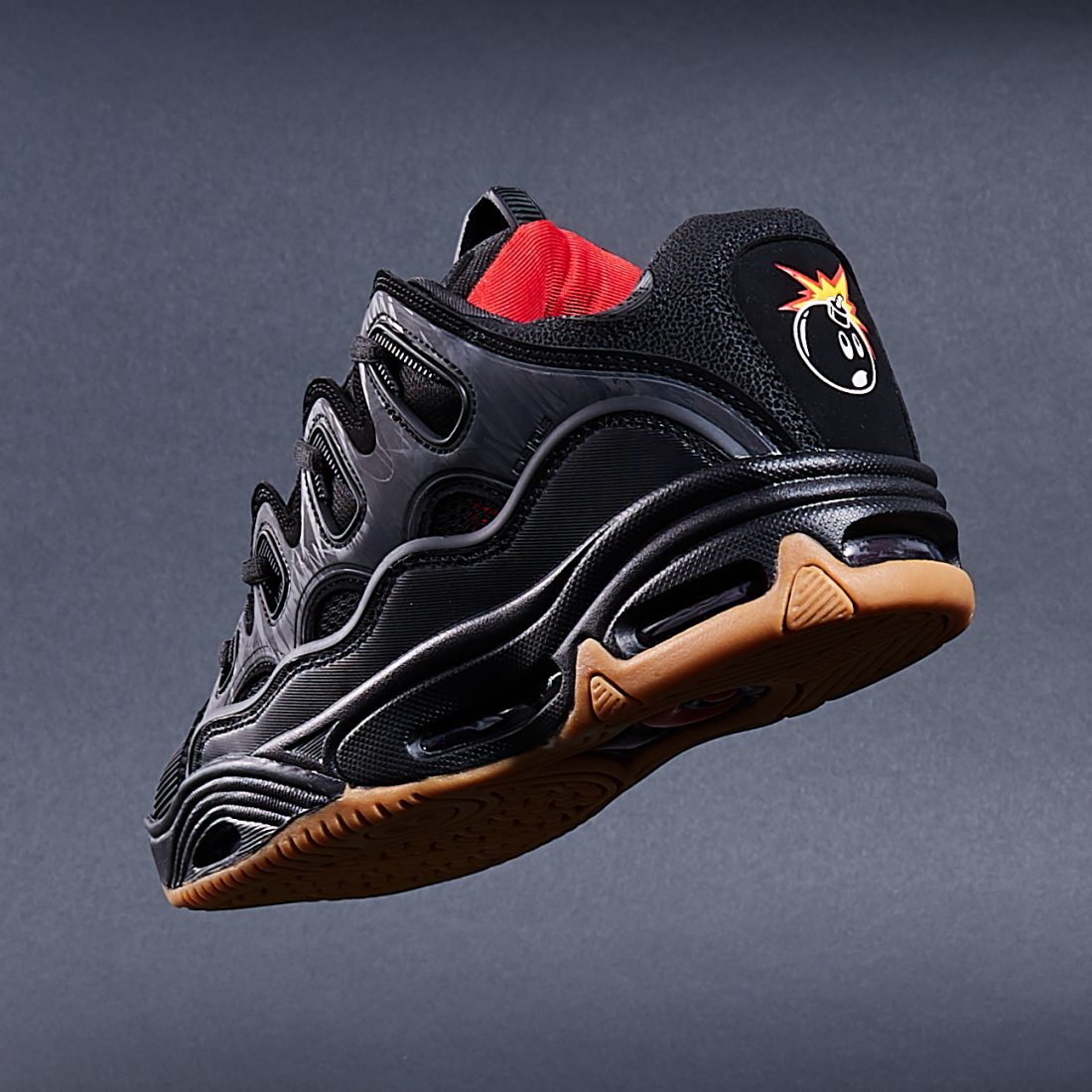 Artists like Van Goathe and Ian Woods delivered their own renditions of Adam Bomb, celebrating the classic cartoon in their own individual styles.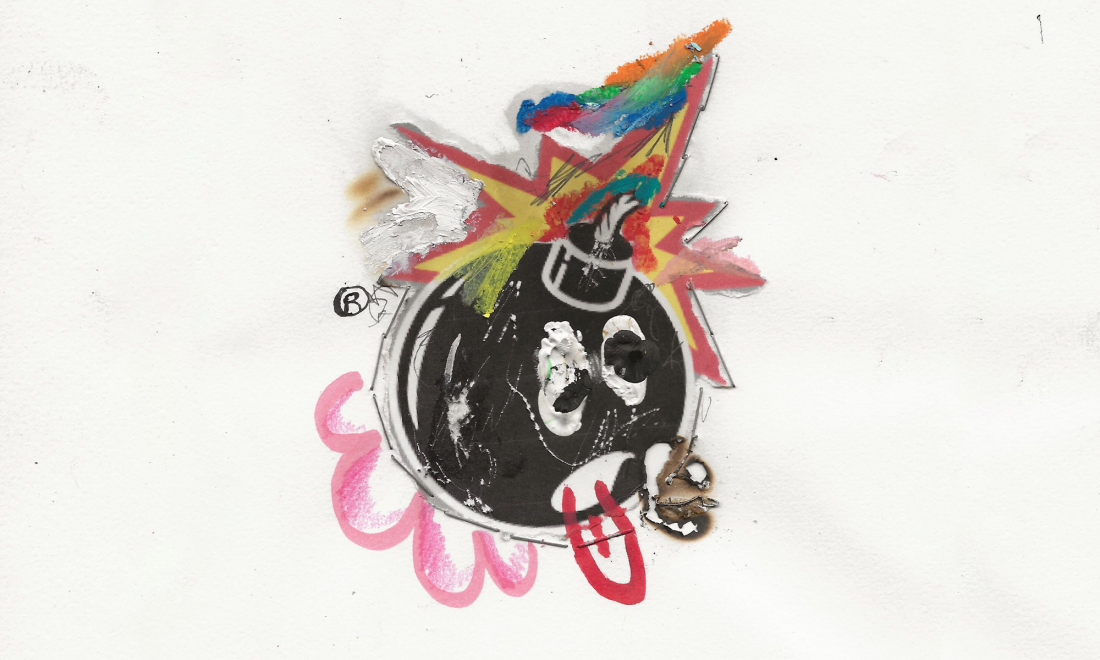 Rarely do we allow Adam to be altered but collabs with Obsidian Collective and Half Evil both brought custom Adam graphics to the table.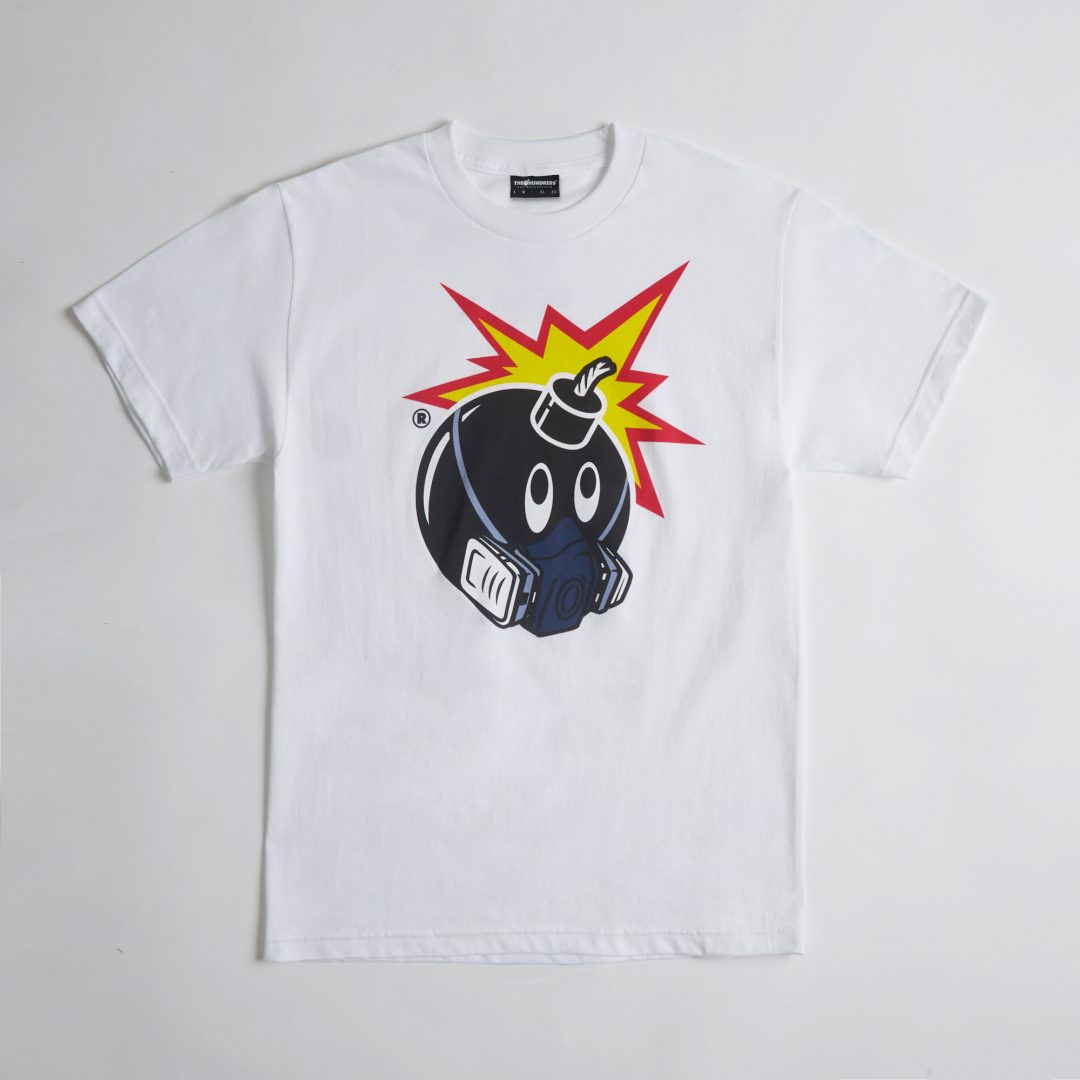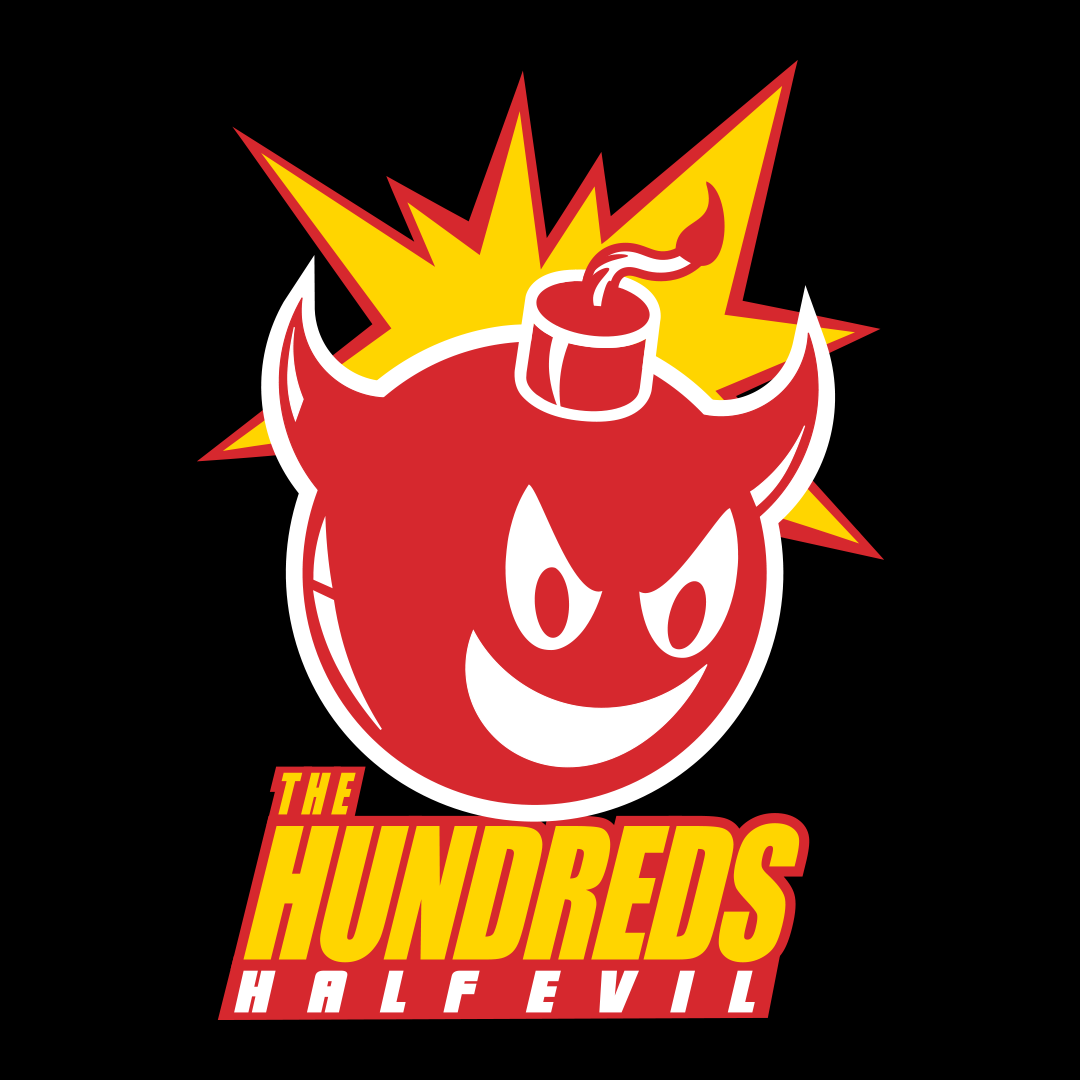 Adam sent it on a two-release road trip with Joe FreshGoods that saw the pair whip a convertible from LA to Chicago and back with a pair of handdrawn graphic t-shirts that were available at ComplexCon in each respective city.
Our own team of expert graphic designers found a number of opportunities to sneak Adam into our seasonal collections, flipping references like The Yew Norker and Tick Dracy.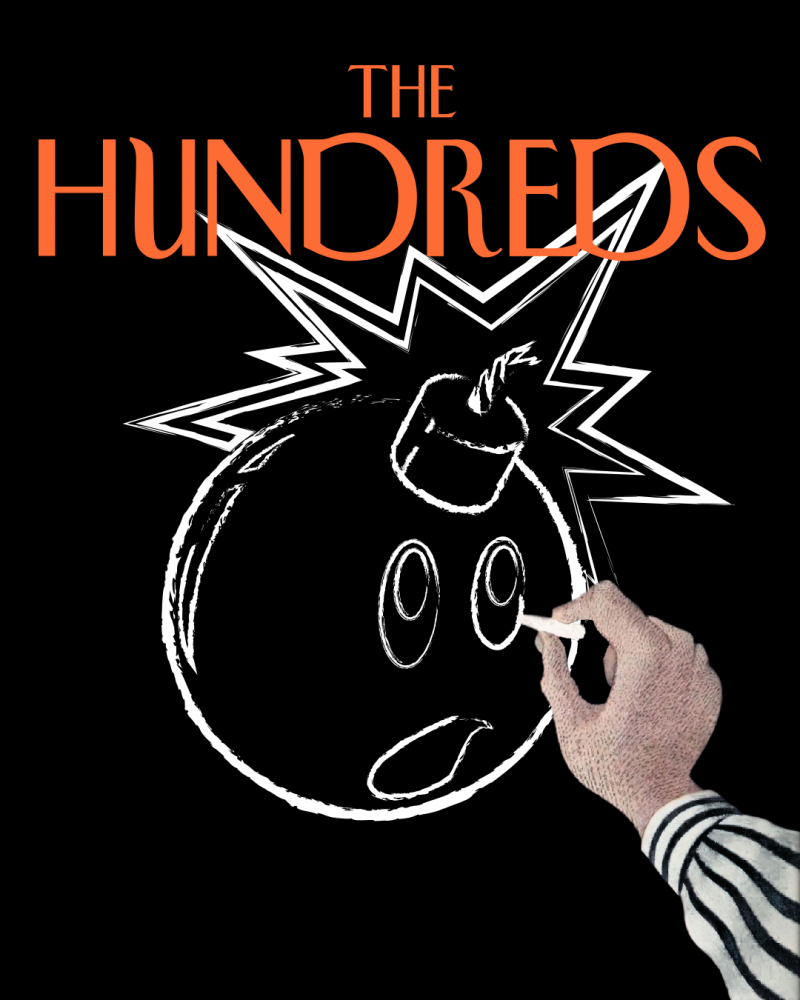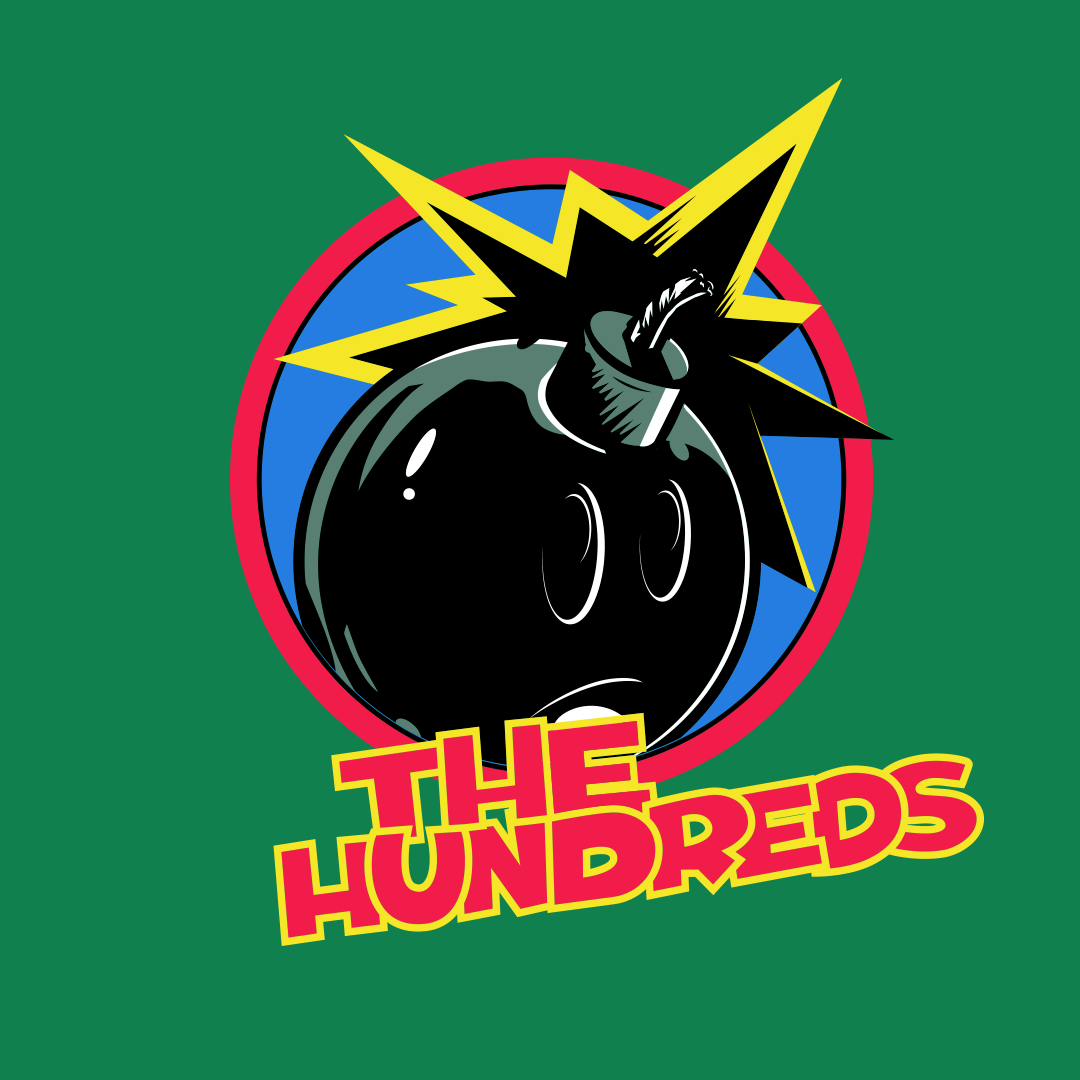 Adam became a chenille patch and a rubber emblem, showing his versatillity in a wide range of fabric situations.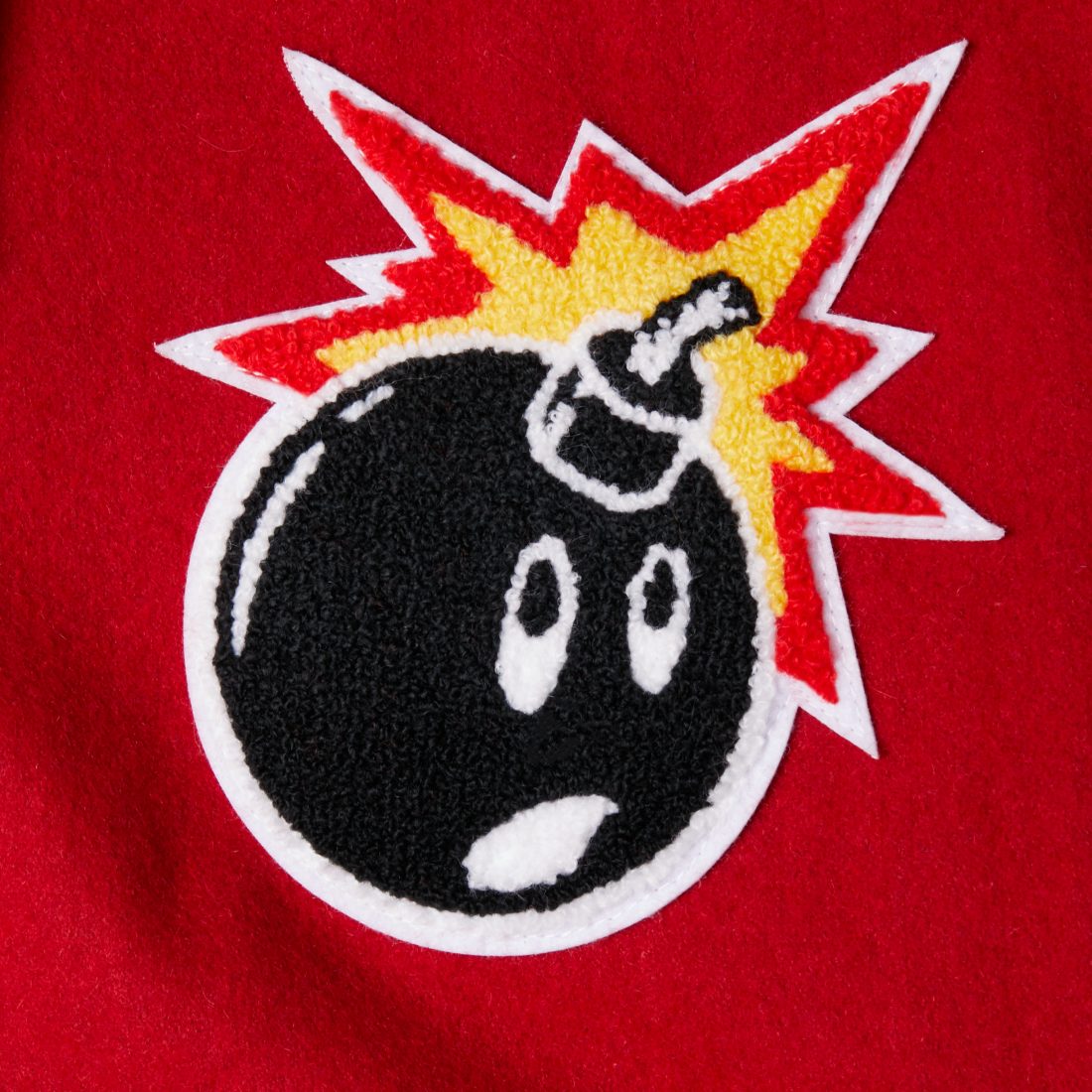 Rapper Steven Cannon even turned Adam into a diamond chain.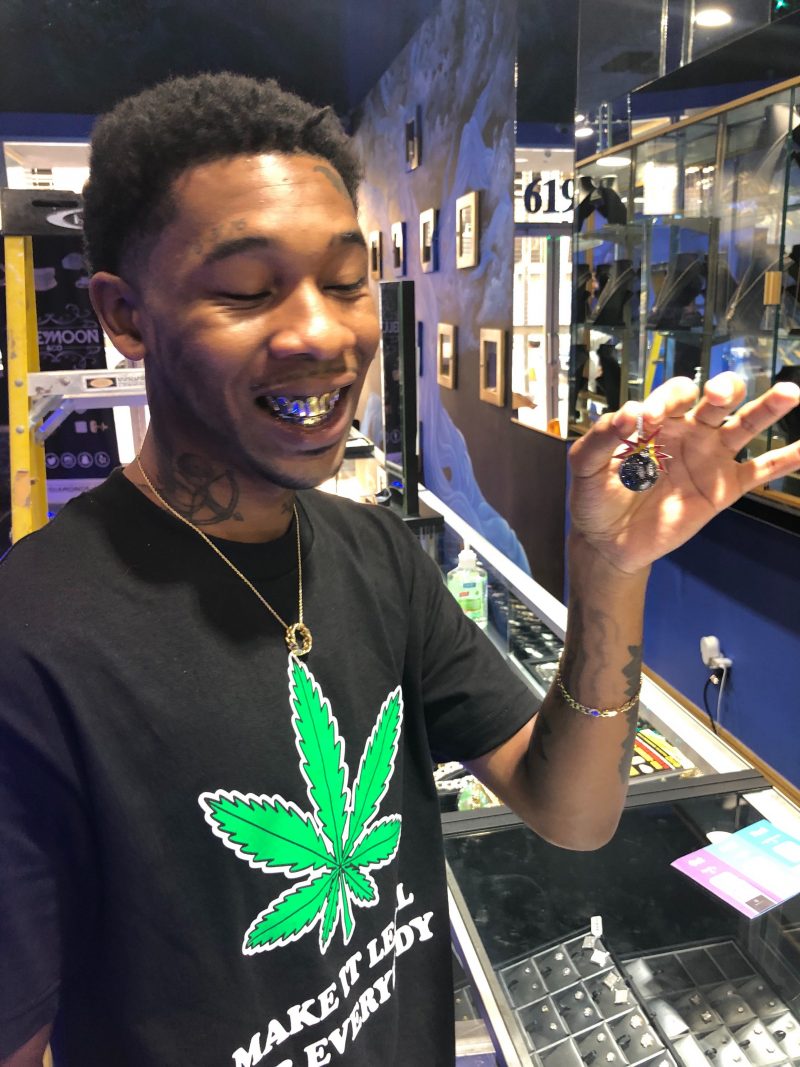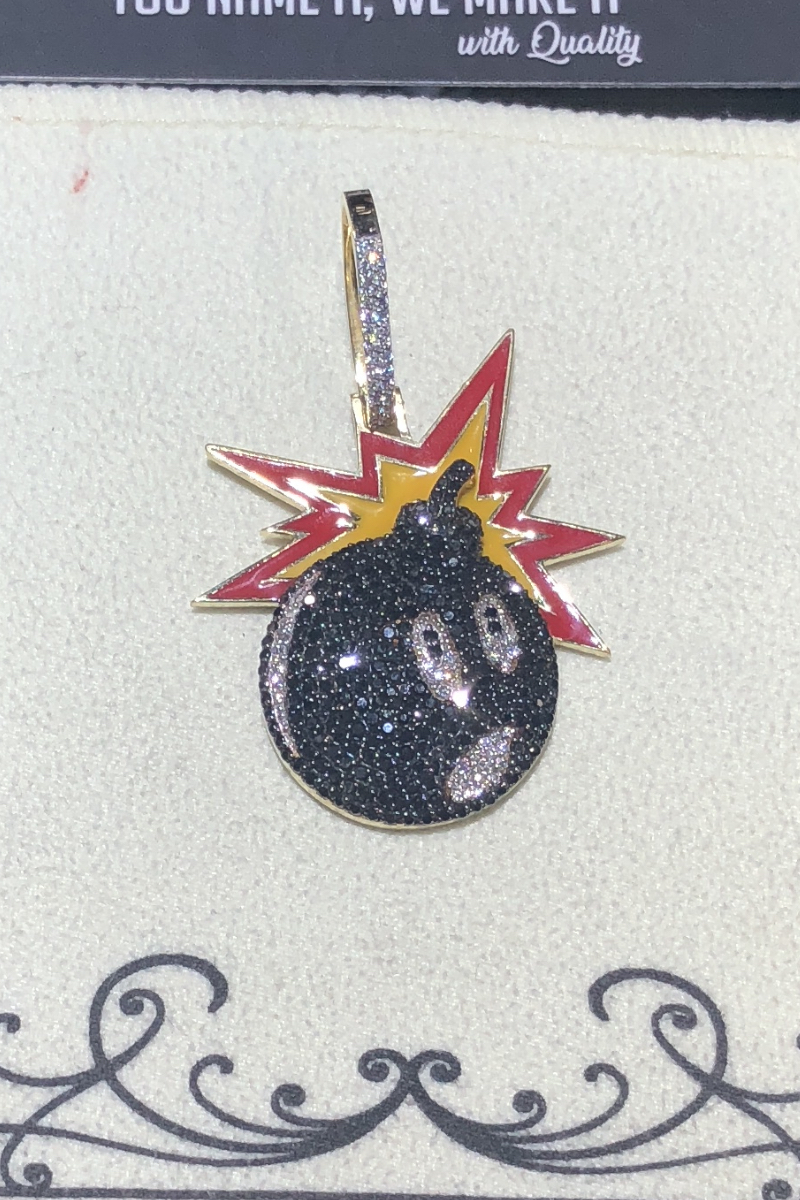 And thanks to Illest and Renown, Adam officially threw his hat in the ring for Fast & Furious 14.
Now, as we inch closer to the end of the calendar year, we are celebrating Adam once more by releasing a follow-up to the Adam Bomb Collection we debuted in May. Adam once again makes his way onto simple, classic pieces like T-Shirts and Long Sleeves in a brand new range of of colors.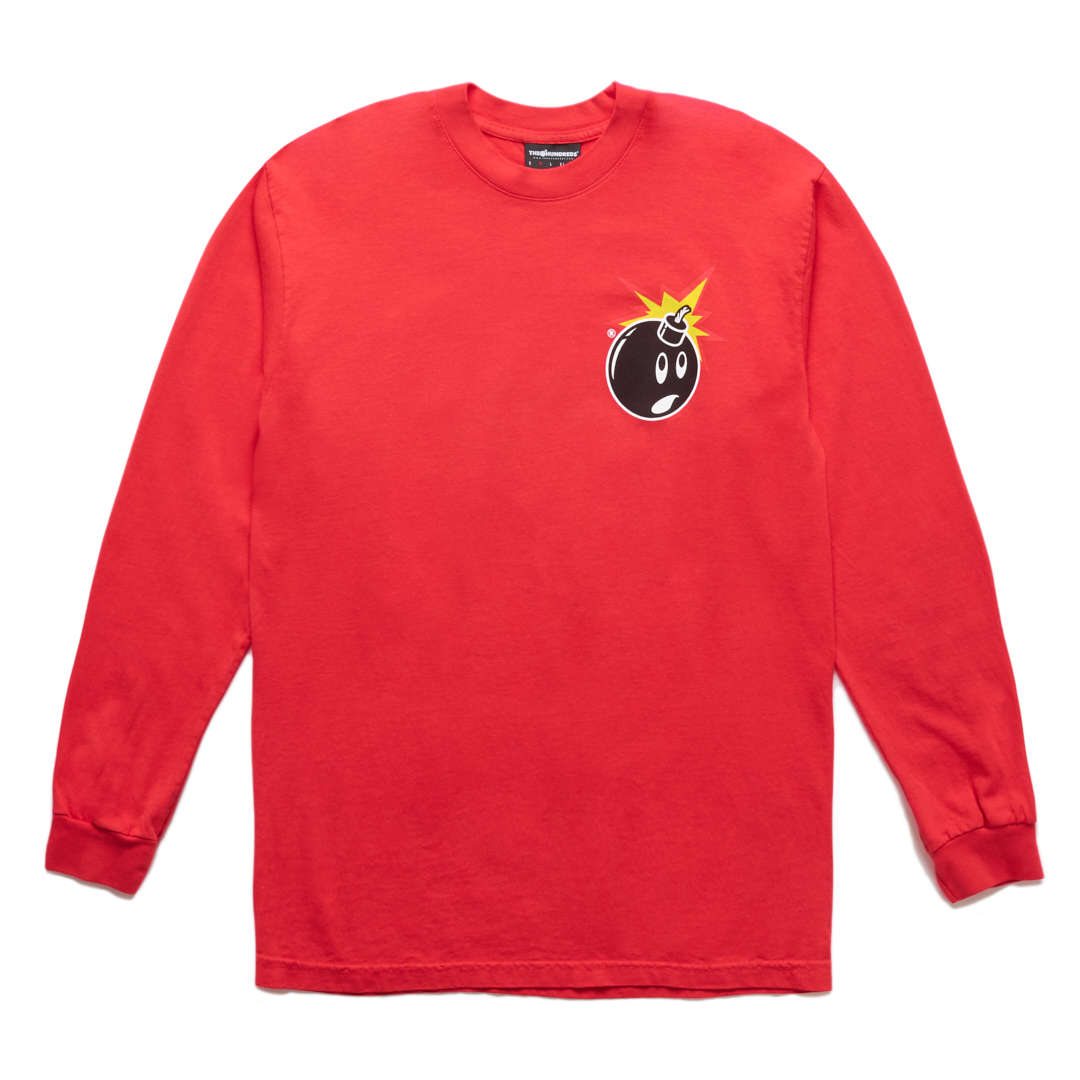 But the anxious explosive also graces brand new pieces like a set of dice and a pair of slides for the first time.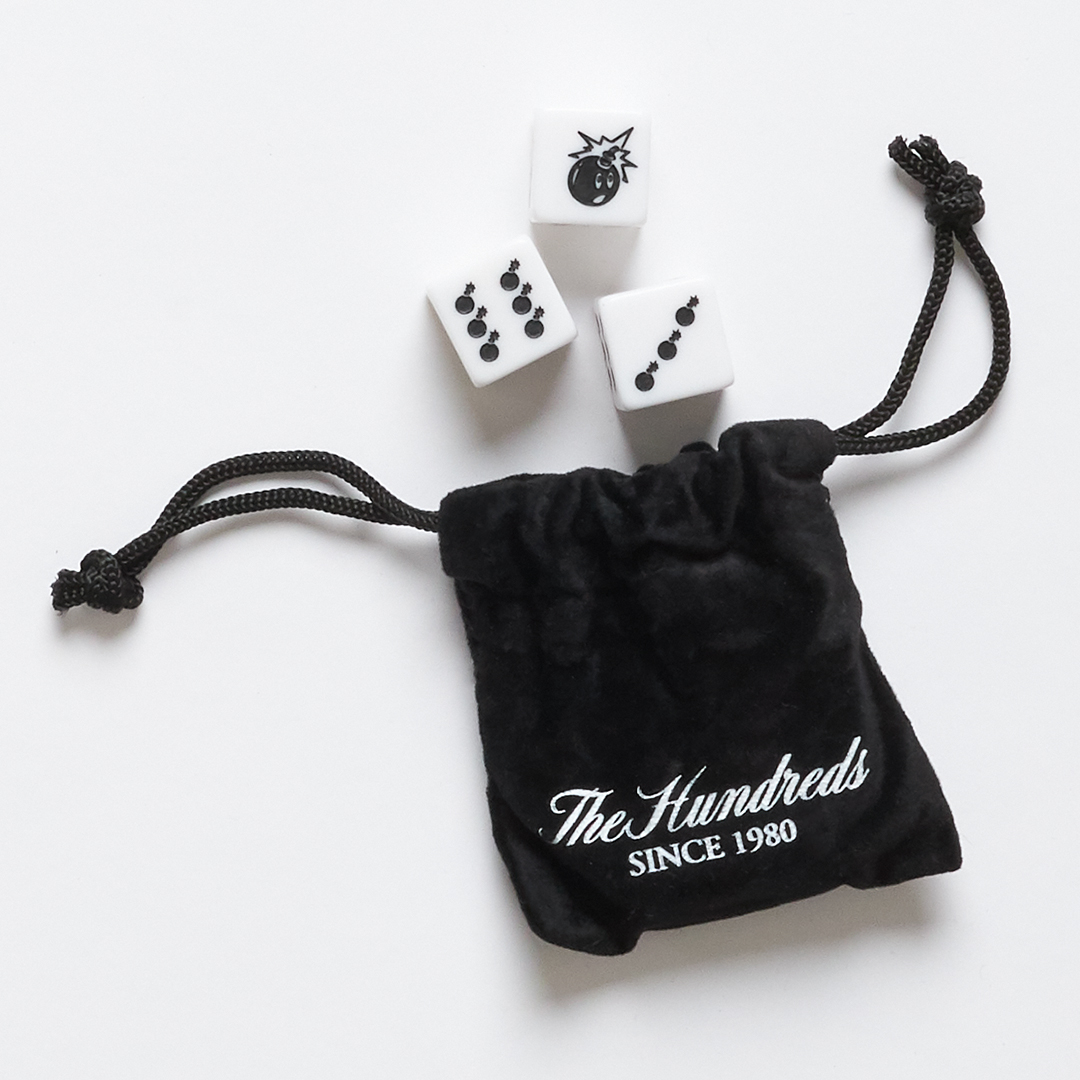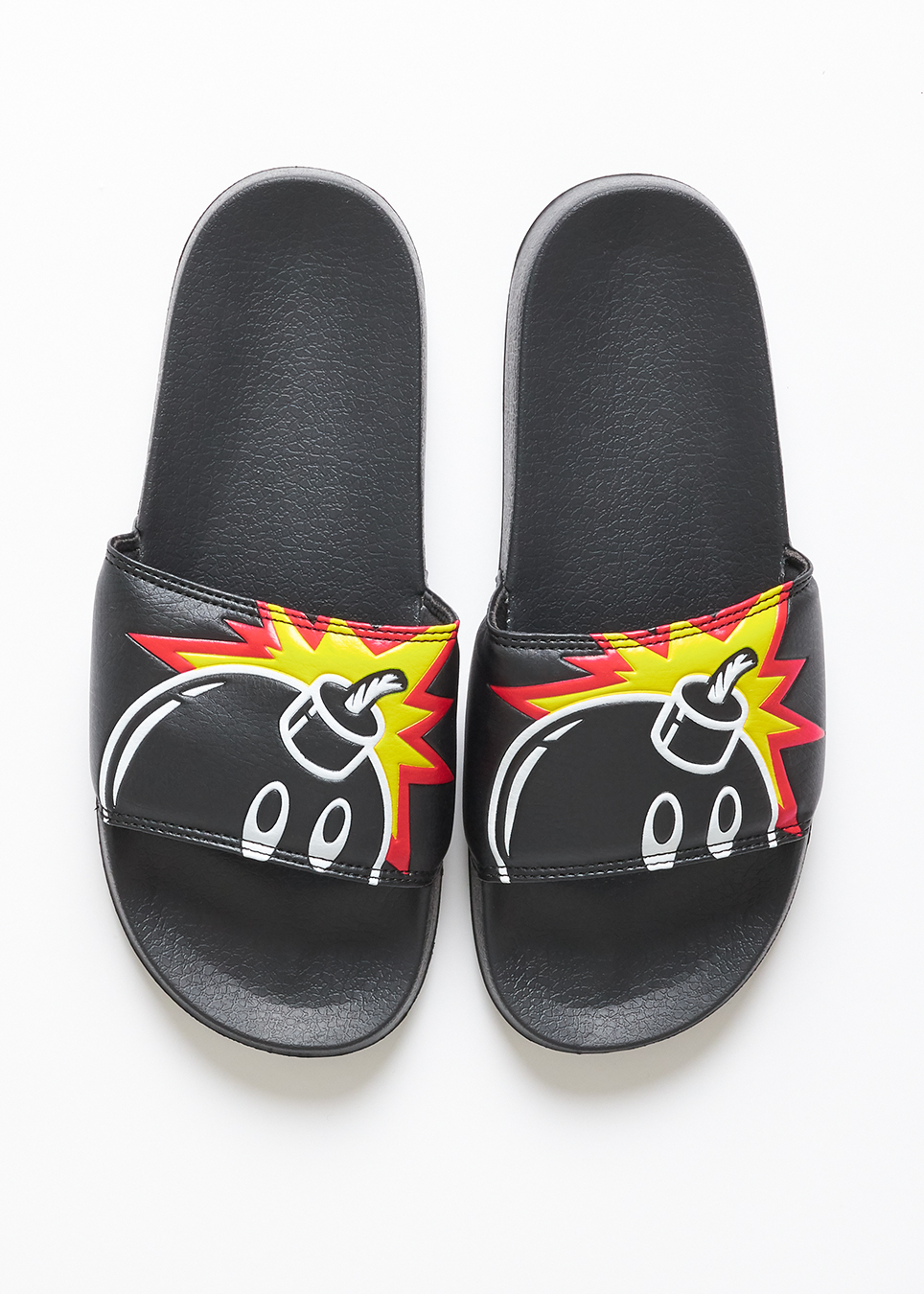 He will also do his part to make streetwear more sustainable, donning Mother Earth blue and green for an environmentally friendly t-shirt that's included in the new Adam Bomb Collection.
And of course, the crown jewel of the Adam Bomb Collection release, the Side Adam 59/50 Fitted Hat in black. In 2007, the original version of this hat was a milestone release for The Hundreds because working with New Era on their flagship fitted was a far more rare occurence back then. The unconventional embroidery of the piece and it's limited nature — only 100 were made — made it a smash hit with fans new and "old" at the time, and a line wrapped all the way down Rosewood and onto Fairfax as they tried to secure a Side Adam.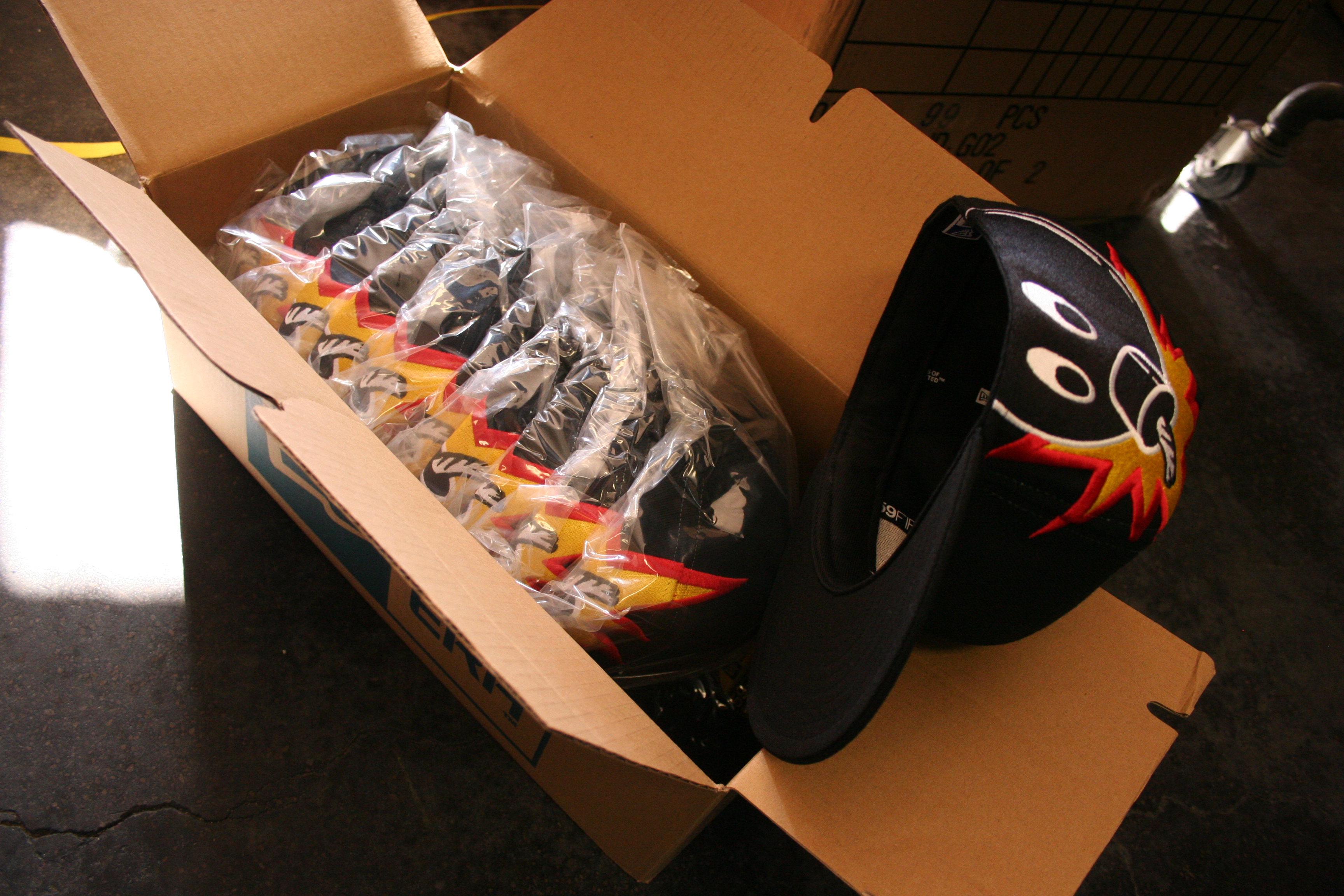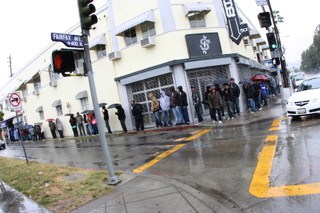 Bobby said of the Black Side Adam:
"In 2007, scoring a New Era 59/50 was like a big sneaker collab for a streetwear brand – so we were excited to debut our first fitted. At the time, we called it the "Black Adam," but eventually it came to be known as "Side Adam." There were only 100 made and the line wrapped around the block on a rainy Friday morning at the store. The cap sold out immediately and in true streetwear form, we never made it again (the red, yellow, and white versions debuted later in the year). The Black Side Adam became one of those mythological pieces of @thehundreds folklore – it was so scarce that I never even had one."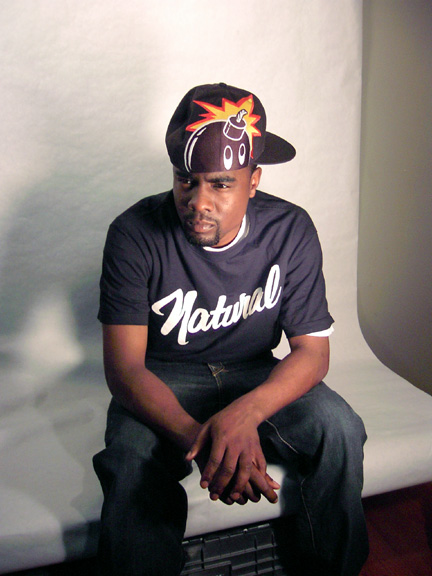 Here's the Hypebeast post about the release from April 19, 2007, the day before it dropped.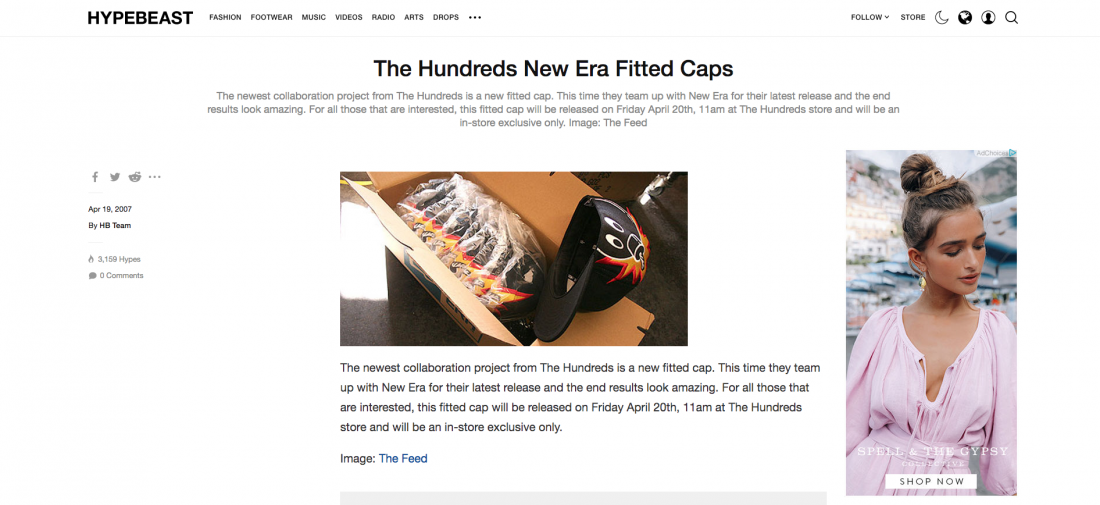 If you missed out on this iconic The Hundreds piece 12 years ago, this Friday is your chance at redemption. Don't blow it.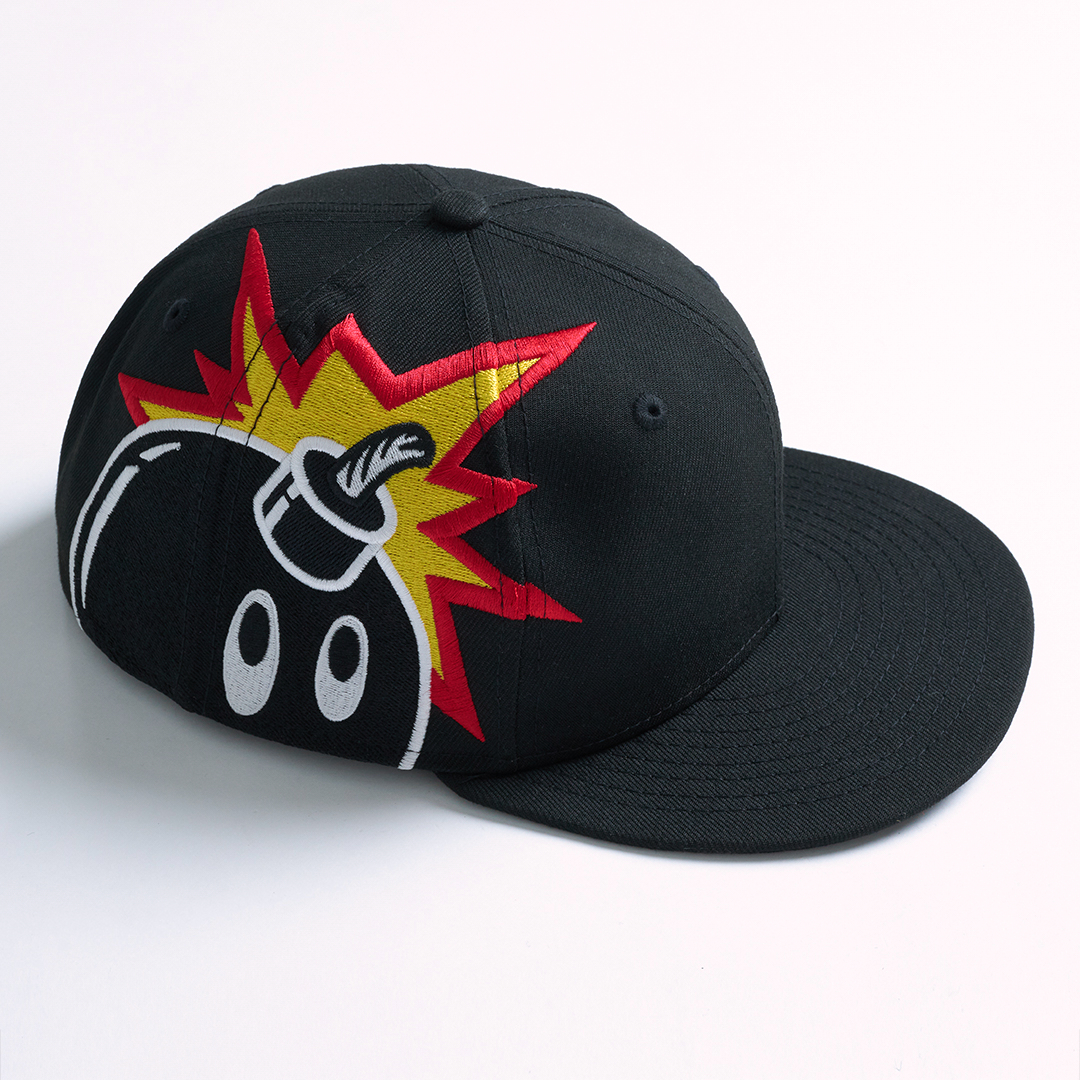 Oh, we're also bringing back the Adam Bomb Plush Toy. [mic drops]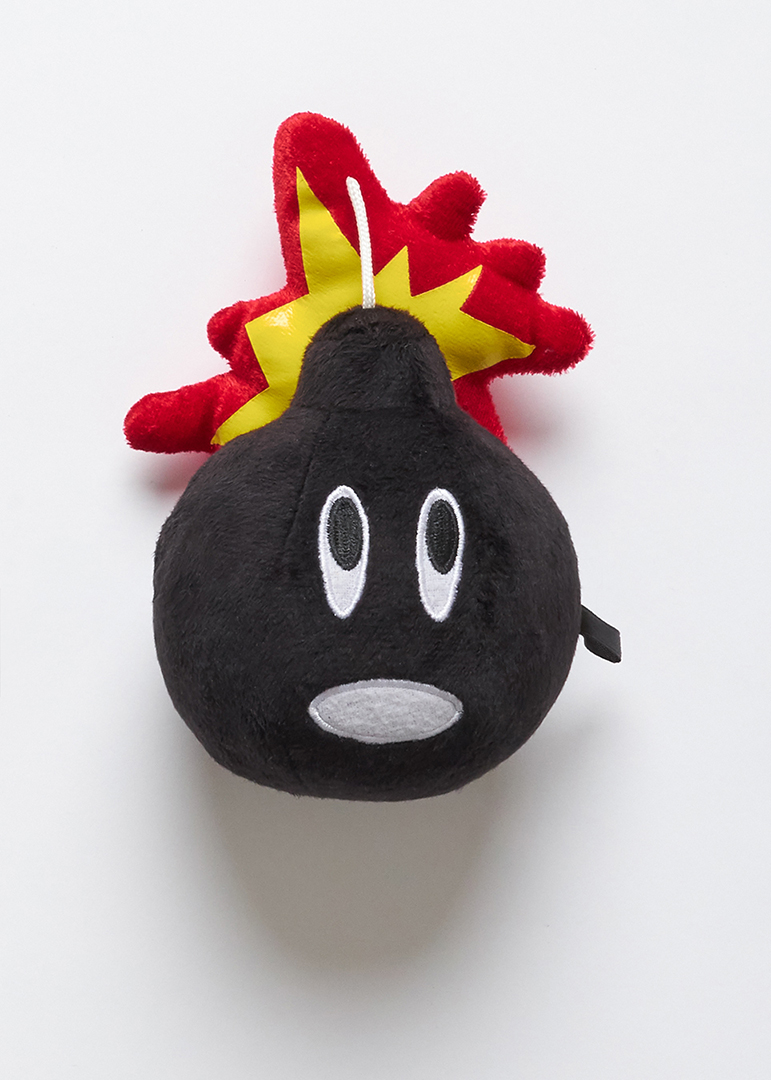 GET THE ADAM BOMB COLLECTION ON FRIDAY VIA THE HUNDREDS APP AND ONLINE SHOP