The way we shop and the reasons behind it have changed drastically over the years thanks to technology. Consumers are more intentional with how they spend their dollars than ever before. Factors including but not limited to what the brand stands for, who the brand supports, and the brand's social awareness all come into play during the purchase decision-making process. Such thinking is being carried over to sports, where a number of athletes are using their platform to advocate for causes they believe in. From Colin Kaepernick standing up against police brutality to Venus Williams fighting for equal pay, these figures are looking to utilize their platform to change the world beyond the playing field.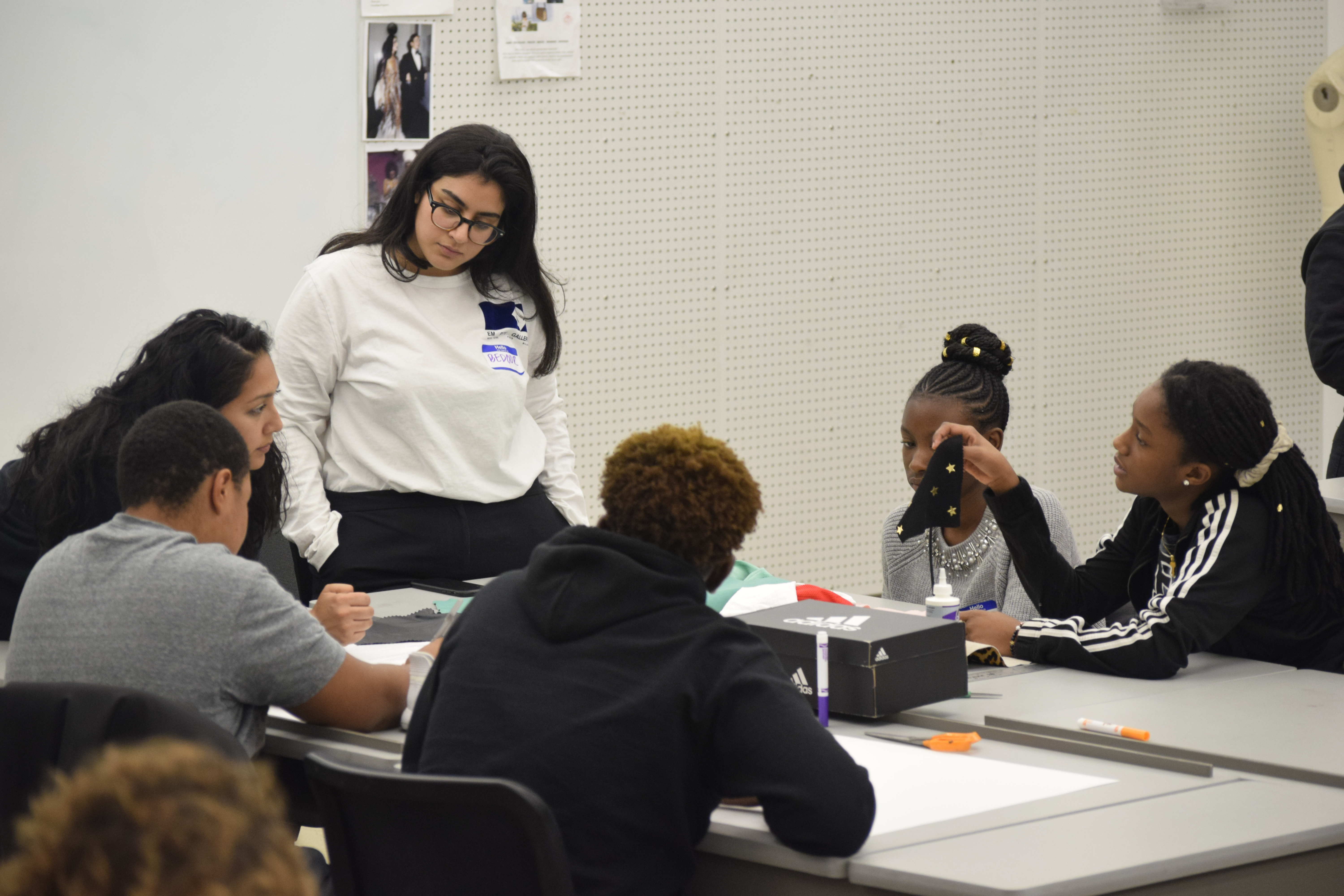 These principles were a part of this year's Straight to Feet student workshop—a day-long event held at New York's Fashion Institute of Technology, where high school students learn about marketing and storytelling within the sneaker industry. Put together by Incorp[HER]ated — a consulting agency that aims to build inclusive networks within male dominated industries — this day was all about the youth and giving them the tools to create a product that is not only tied to a compelling story but is also stylish.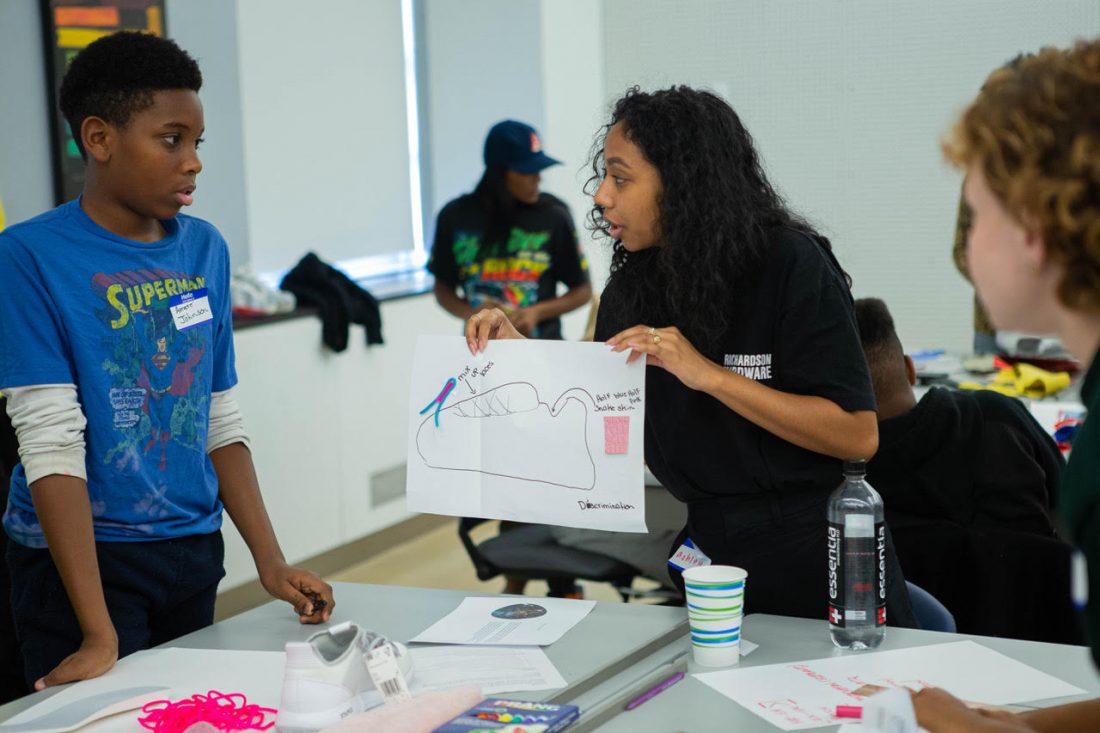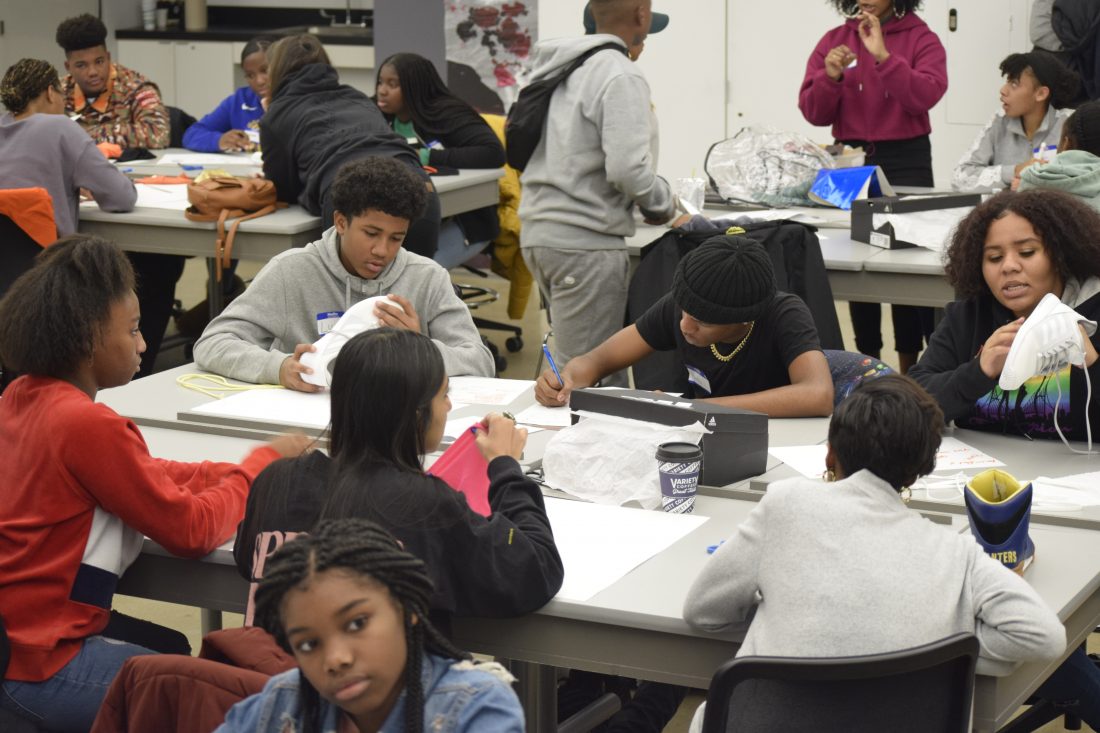 Each team, comprised of six students, was tasked with redesigning a tennis shoe to their liking and creating a marketing strategy that incorporates a relevant, cultural cause. Names of famous female tennis players, like Serena Williams, Naomi Osaka, and Sloane Stephens, were given to each of the teams across the classroom. All groups were paired with two female mentors with design and marketing backgrounds in the sneaker industry. The mentors, who come from companies like Nike, adidas, and Foot Locker, were there to guide the students during the entire process — from ideation to execution. "Seeing what each of the kids' passion points to during the process is really dope because they're all working as a team and bringing this to life. I'm really excited to see what they come up with," says Liz Rivas, a mentor and Senior Manager of Creative Services at Foot Locker.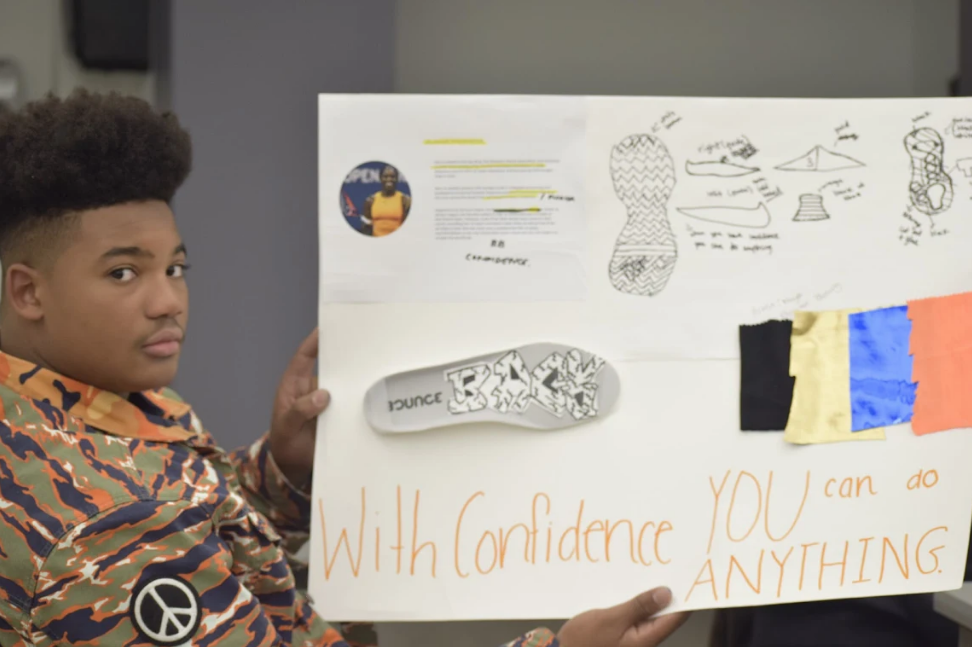 Students were given a total of three hours to come up with a purposeful marketing strategy and produce a sneaker. Teams chose causes like breast cancer awareness, women empowerment, and anti-bullying. "Having a prompt be focused specifically on a social cause gives them the opportunity to think about things bigger than themselves," said Incorp[HER]ated co-founder Brittany Edwards. "What do you want to wear and why do you want to wear it?"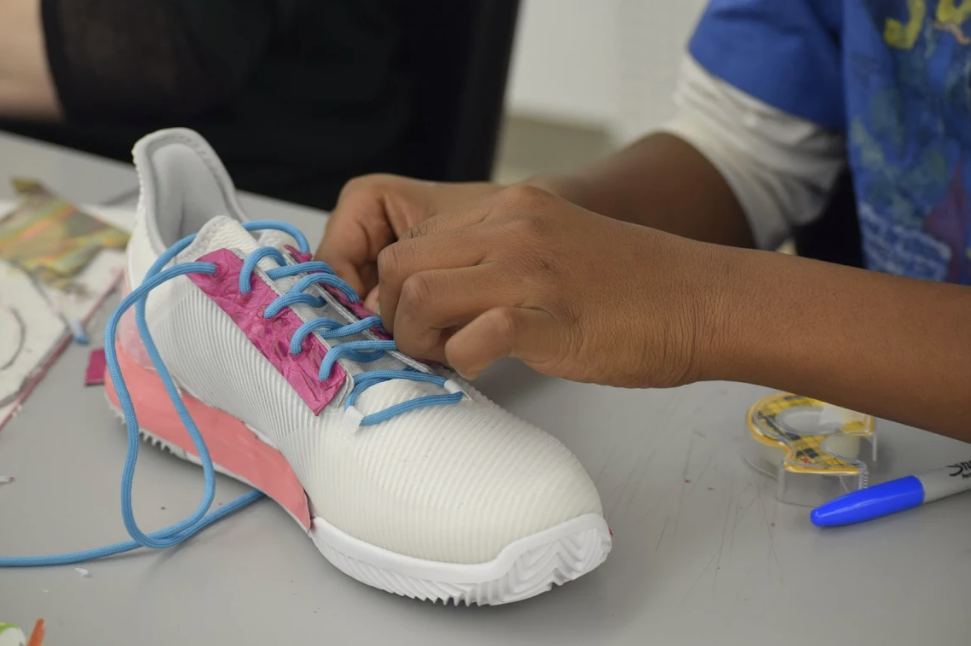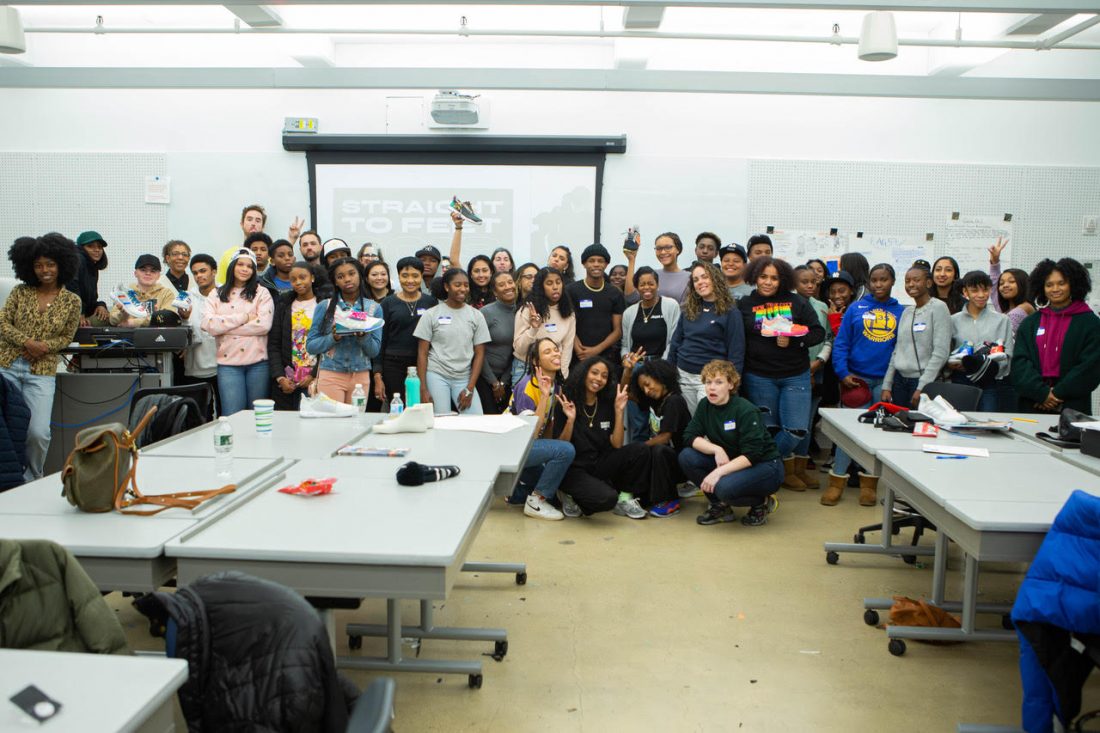 After the session concluded, students presented their final product in front of a panel of judges, including Kyle Riggle of UBIQ and Victoria Chang of Greenhouse. "Our approach for this year hasn't really changed much from our first year, which is getting students exposed to what's going on in the sneaker industry and beyond the sneaker industry, having them think about the opportunities that exist outside of being a doctor or a lawyer," said Incorp[HER]ated co-founder Khiana Lowe.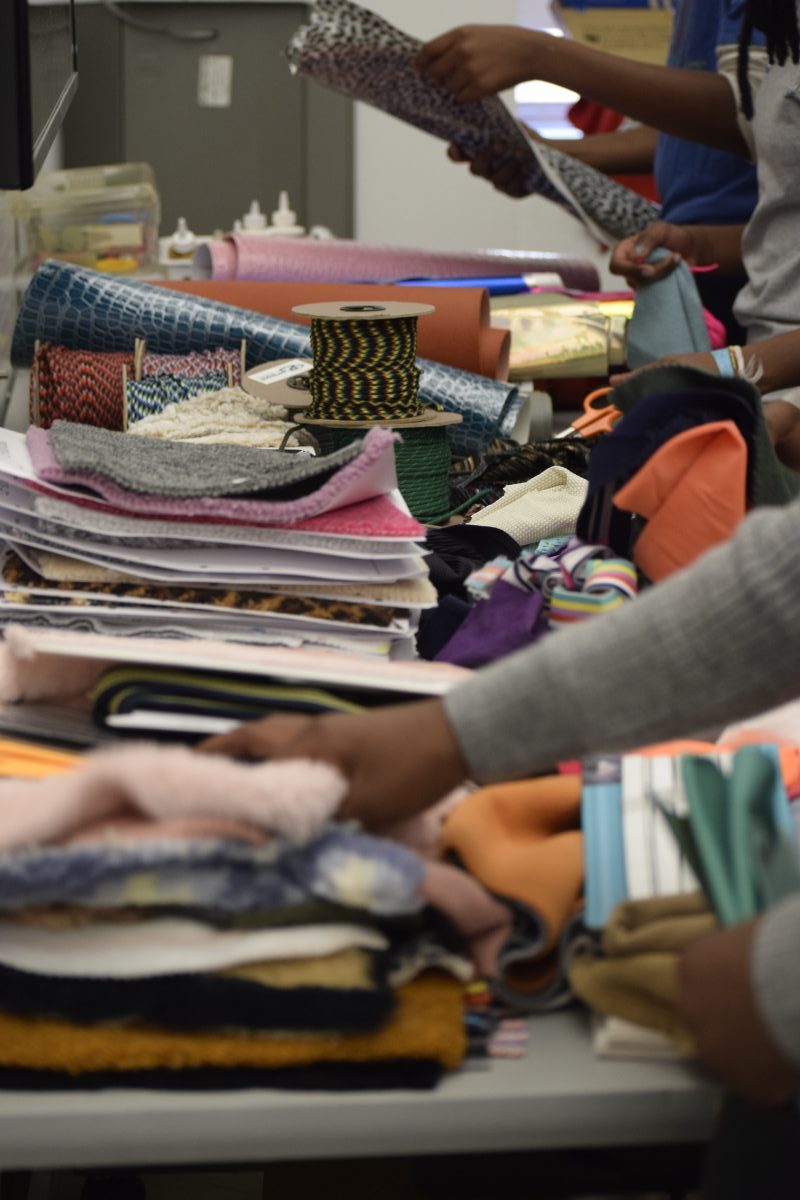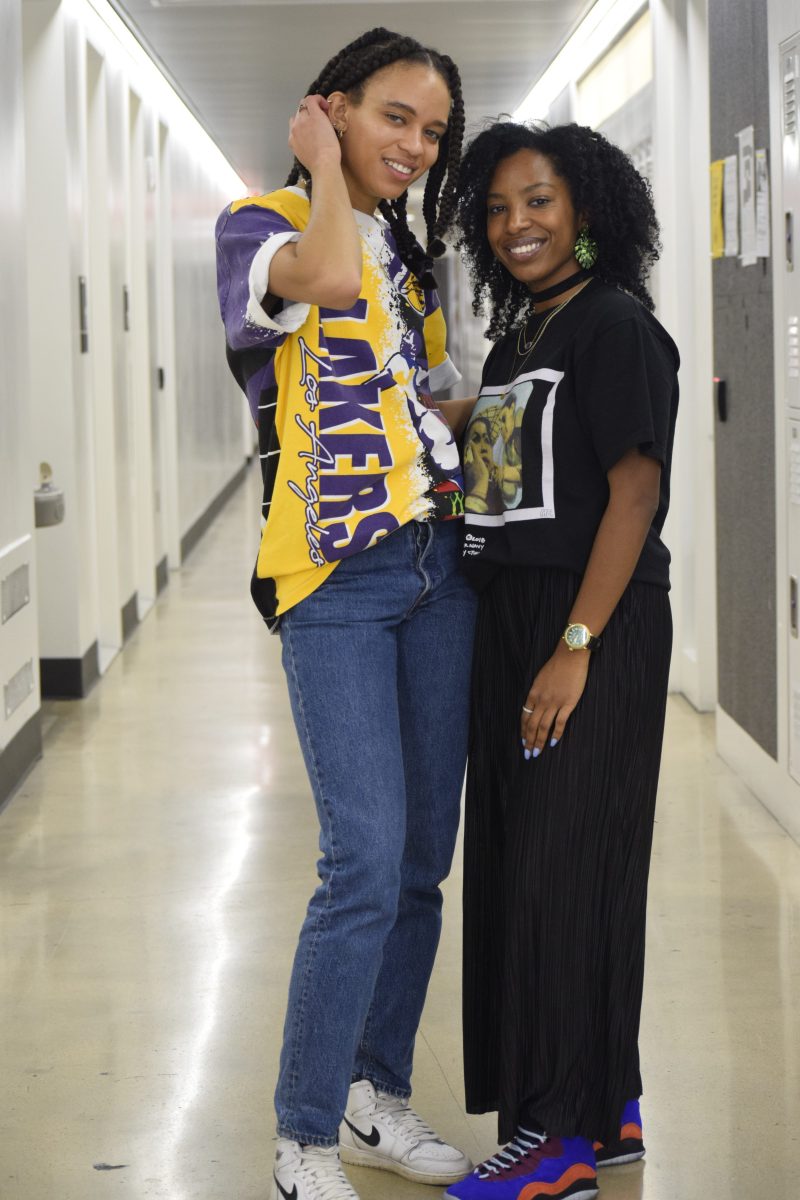 To make this year's student workshop extra special, the winning team will have their design exclusively produced and sold on Foot Locker's Greenhouse platform. Incorp[HER]ated thanks the student workshop sponsors, including the USTA, NYC food-art gallery Eat Good NYC, and the classic sports cap company New Era. They will hold the second part of their Straight to Feet program on Saturday, November 16 at WeWork Harlem, where workshops and a panel about being your best self will be held. RSVP here.
Photos courtesy of Janelle DeSouza and Royce Paris
***