Everyone who's everyone is seemingly in LA this weekend for ComplexCon, and Chicago legend Joe Freshgoods is no exception. We're teaming up with the DIY designer for part two our T-Shirt series that started at the last ComplexCon in Chicago. The first iteration featured an illustration of Joe and Adam Bomb driving into the Chi under the headline "Welcome to Chicago," while this new one finds the pair driving past RSWD down Fairfax "From Chicago to LA."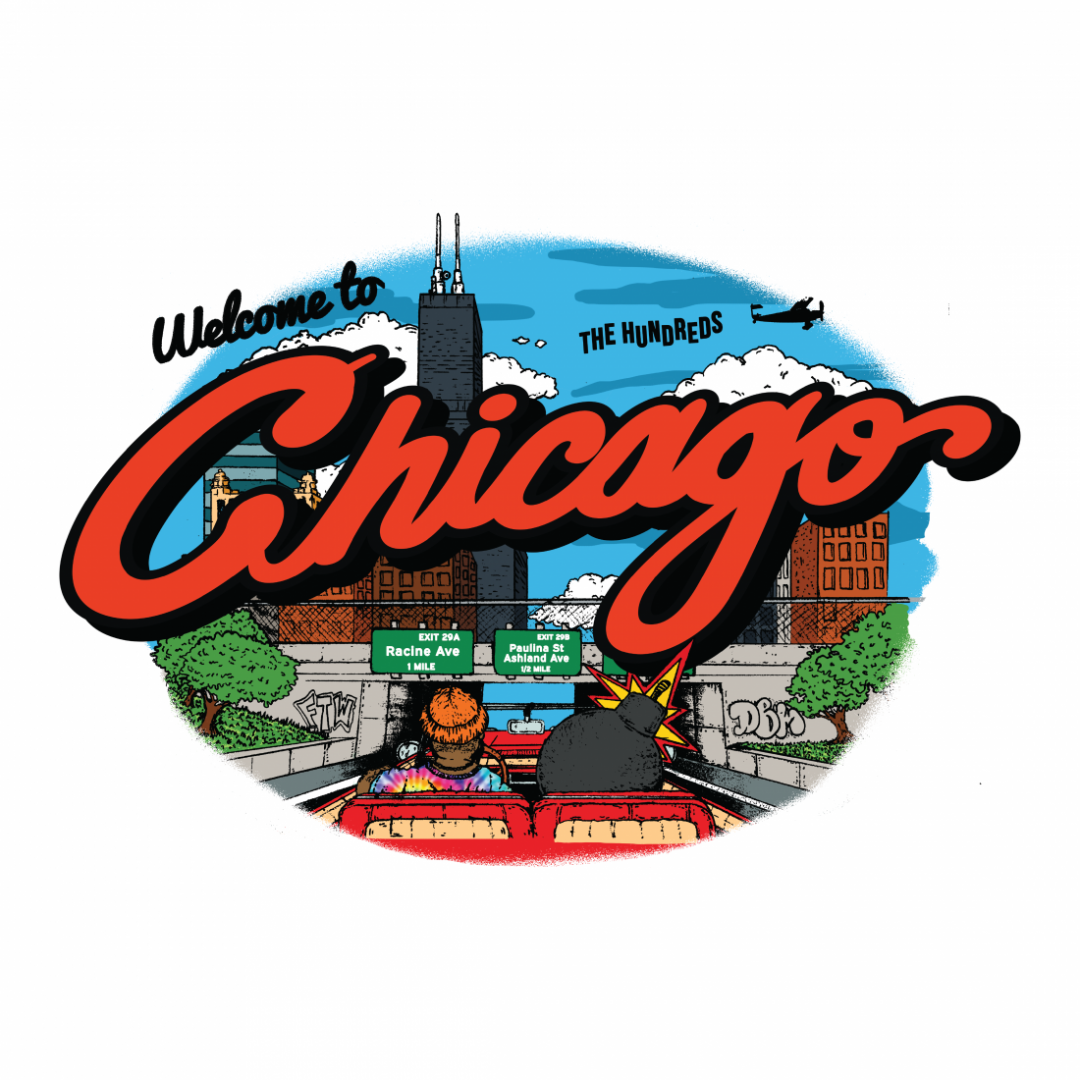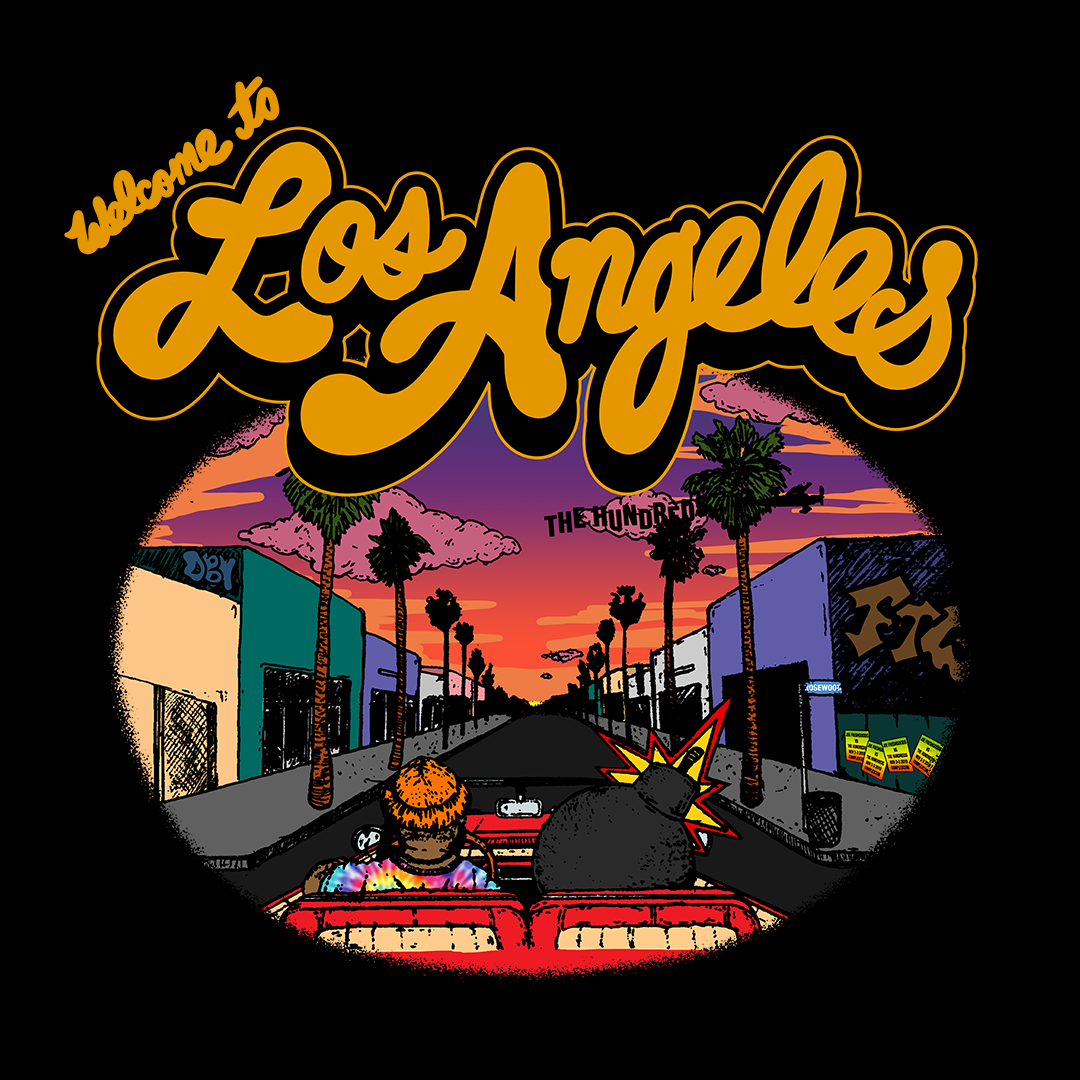 We caught up with Joe Freshgoods, one of the busiest guys in streetwear, to see what his LA itinerary was looking like. We wanted to know where he absolutely must go while he's on the west coast for a visit.
this weekend 🌴 pic.twitter.com/iiCfxDJ92P

— Joe 🏁 (@JoeFreshgoods) October 31, 2019
What's on the Menu
There are infinite spots to grub up in Los Santos but Joe isn't just hitting any old spot. These are strategic maneuvers, just like his business. Each bite calculated for maximum return on flavor. Joe hits Berri's Cafe whenever he's in town to put down a few slices of the Lobster Pizza. Succulent. Then, to continue the seafood theme, he's hitting Catch LA, known for their Truffle Sashimi and Cantonese Lobsters. Good luck getting a table if you're not Joe Freshgoods, though. When he's not trying to sit down for a few hours and just wants a quick bite, Joe is heading to Grand Central Market for a wide variety of bites. Home to Eggslut, Sticky Rice, and Lucky Bird, as well as a host of other amazing spots (go try Berlin Currywurst's fries or PBJ.LA's vegan sandwiches!), Grand Central Market has something for everyone.
Throw it in the Bag
Like his ritualistic restaurant routine, Joe isn't shopping in LA all willy-nilly. No, he knows the spots and they know he's coming — probably to do some serious damage to their inventory, too. We're talking box it up and ship it to him in Chicago because it's cheaper than checking ten bags, ya dig. For installation buildout inspo, he always checks in at Dover Street Market. For fresh releases, you can find Joe at Opening Ceremony picking out instant classics. When it's time for closing ceremonies, Joe is hitting the weed shop for some organic produce. No specific shop, brand, or strain, either. Like his fashion and food, Joe shops by feel. If the tree smells good, it probably is good. Words to live by.
Ripping Through the Rolodex
Joe doesn't get to LA on a regular basis, so he has to squeeze in a lot of visits with his homies on these quick trips. Thankfully, many of them will pull up to ComplexCon in Long Beach. But if for whatever reason they don't, Joe will make sure to tap in with his fellow Chicagoans living on the left coast like Chuck Inglish, BJ the Chicago Kid, and his best friend since childhood, Big James. Beyond that, he just makes sure he visits The Hundreds HQ to dish out L's in NBA Jam and stock up on Crisp 2 Beanies.
***
If you're in LA for ComplexCon this weekend, get to Joe's booth early for a chance to cop The Hundreds X Joe Freshgoods Chicago to LA T-Shirt. They will sell out with the quickness.