Sweden is renowned for its minimalism, furniture, meatballs, and blonde chicks – so where do sneakers fit into the equation? What makes a sneaker boutique in Sweden different from a sneaker boutique in New York? The approach to interior design seems consistent between Sneakersnstuff's Stockholm and London locations; found in each are decidedly off-trend, floral wallpaper and random armchairs that feel like my grandparents house. But in way that is a refreshing departure from these over-thought concept boutiques constructed from concrete and glass. It's welcoming. The other consistency is hard-to-find sneakers and cool collaborations, like the new "Shades of White" pack with adidas, or the Sneakersnstuff x Packer Shoes "Token 38" Collection. Check out my conversation with Sneakersnstuff co-founder Peter Jansson below.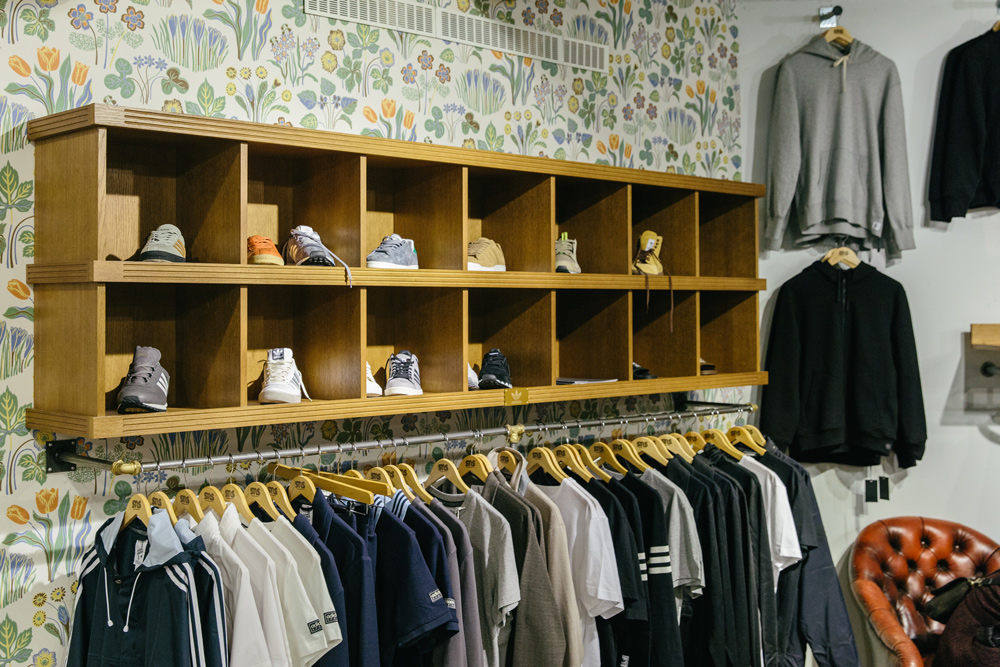 CHRIS DANFORTH: As the de facto Swedish sneaker retailer, how did the shop come to be? Under what circumstances did you open? Were there many other Swedish sneaker shops at the time?
PETER JANSSON: We started out back in 1999. Me and my partner, Erik, had a background in retail – sporting goods to be exact. After about a decade doing everything from working the stock room, being a store clerk, buyer, store manager, we saw a big gap in the Swedish market for sneakers. There were no sneaker shops at the time period. Sure, you had some indie skate shops, but no proper sneaker boutiques. To get the latest kicks you had to go to an old school sporting goods store.
What were the very first brands you brought into Sneakersnstuff?
We had most major brands at the time, like adidas, PUMA, Nike, Jordan Brand (back when they called it Brand Jordan), and Converse. And 1 was pretty big at the time. Our "Special Imports" were mostly retro sneakers and mainly Air Force 1s that weren't available in Europe at the time.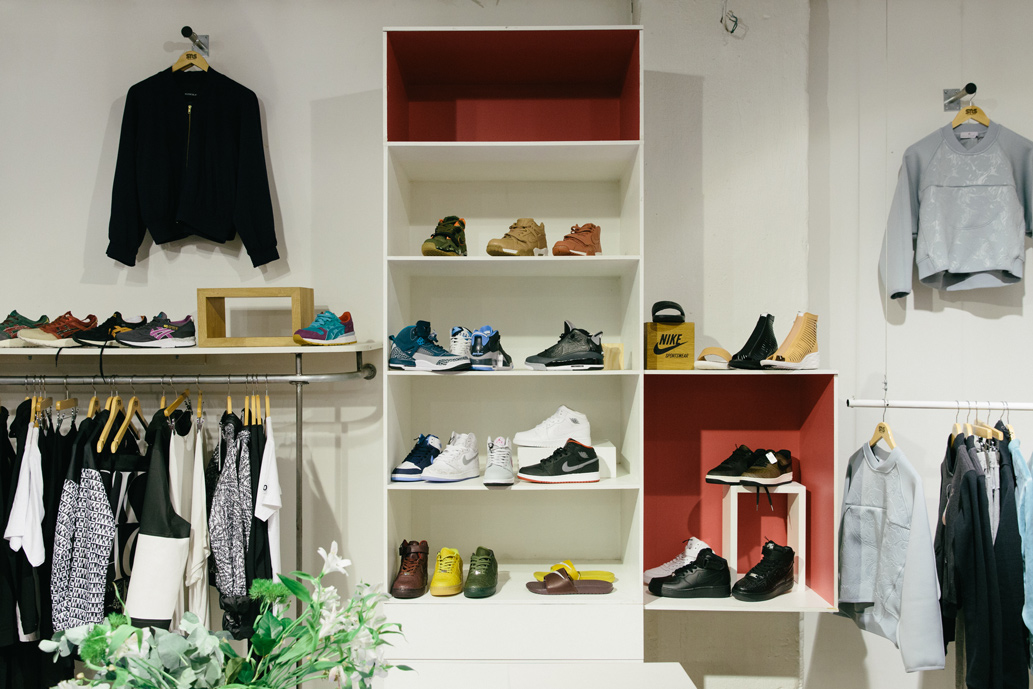 How have you noticed sneaker culture transform from a niche interest into a mainstream trend?
Oh, yes. Back in the '90s all brands were looking forward, bringing out high-tech products. Retro sneakers were a very small part of the business. Even if we wanted to have more retros on the market, it took a few years for the brands to sort out special departments for that. I mean, there was no Nike Sportswear or adidas Originals at the time. Our sales rep was the same guy that sold football shoes and rubber boots to sporting goods stores. No hype sales rep that told you what was cool and what was limited. We had to decide that ourselves.
What was the first pair of sneakers that truly struck a chord with you?
Navy/Argentina Blue Trimm-Trabs from adidas.
How will sneaker retailing change in the next decade?
It's a jungle out there and only the strongest will survive. Brands will, and have been, trying to run both wholesale and retail. All major brands are making a lot of money by selling their products directly to the end consumer. Hopefully, they understand that they need independent retailers like us in the future too.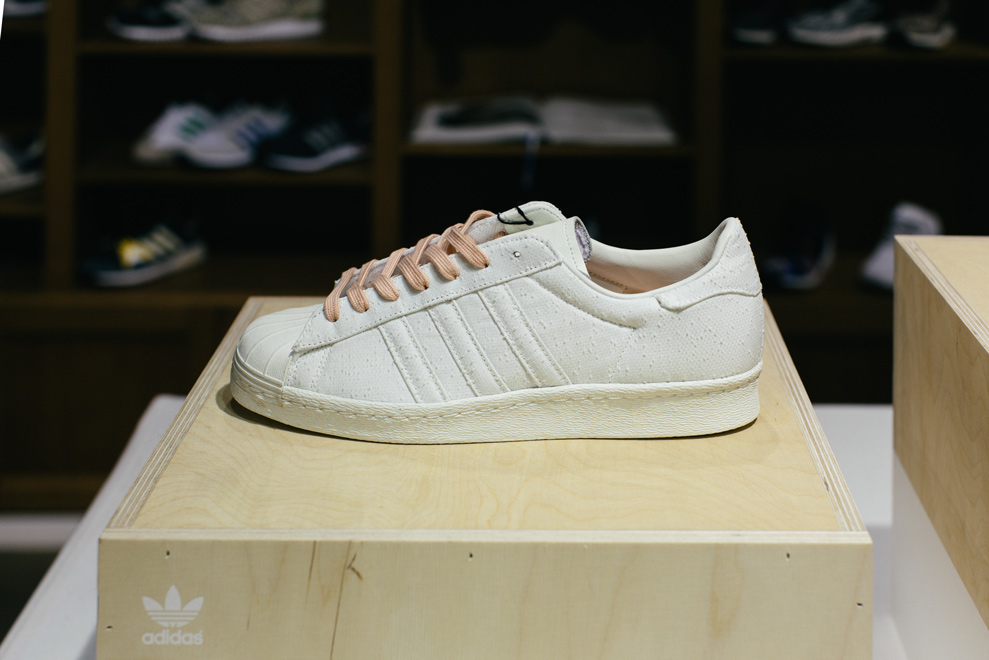 You sold the Yeezy 750 Boosts, why did you choose to do an Instagram raffle?
We wanted all our customers to get the same chance; we only received 12 pairs. Split that between 3 stores and one webshop, we knew it would upset people no matter how we did it. We announced the winners on our Instagram account, so people actually could see that the winners were real customers.
Talk about the choice to open a London shop, the location you chose, and how you designed the interior.
We wanted to reach out to people outside of Scandinavia, and it made sense to open in London as it is the biggest city in our part of the world. We ended up in Shoreditch because we loved the space. The fact that the space was located just next door to the newly opened Ace Hotel was just a positive surprise.
How might Swedish sneaker culture differ from other countries? What are the tastes in Sweden?
The more we travel the world, the more we realize that sneakerheads are pretty much the same all over the world. White on white Air Force 1 'Low's are still a massive hit for the young ladies over here. You do have your Jordan head, your adidas nerd, and you do have the guys that are strictly in to runners over here just like any other city.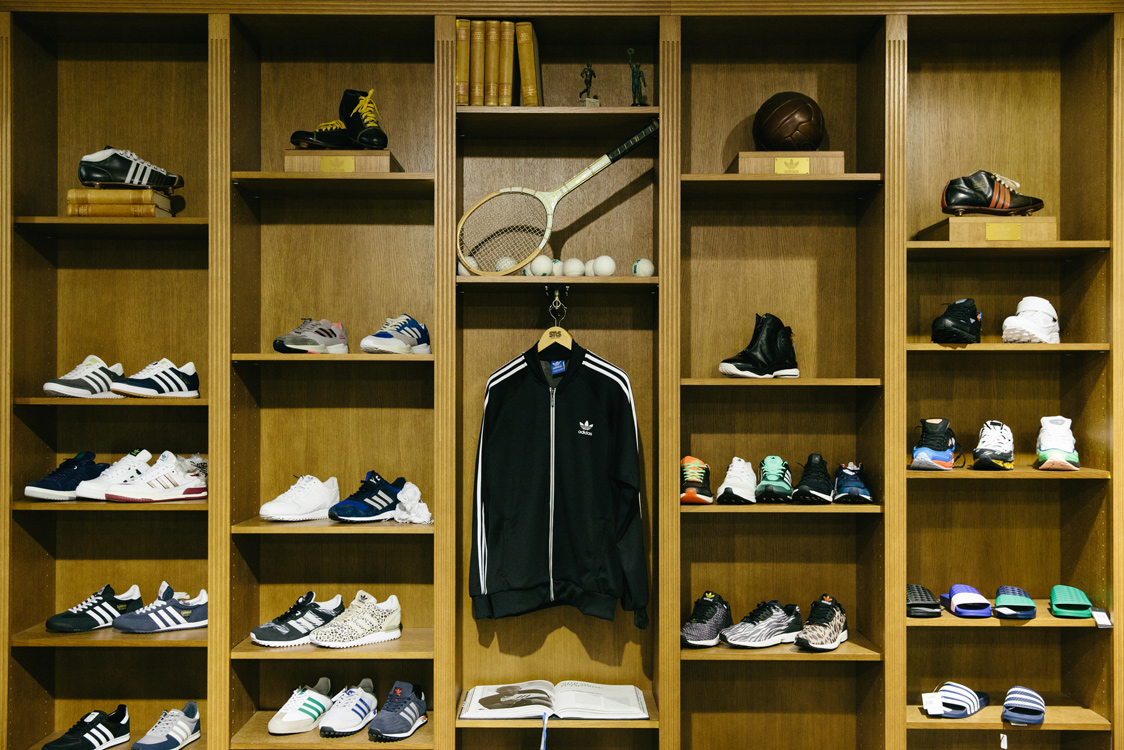 Is Swedish minimalism accurately portrayed by brands like Our Legacy and Acne?
Yeah, I'd say so. Our Legacy and Acne both drop some unexpected, crazy piece for each season, but over all they are very Swedish.
Which under-the-radar Swedish streetwear, menswear, or sneaker brands should we know about?
New Black is making a big buzz over here, Swedish streetwear that is flirting with the US a lot. Great guys too. Menswear? Hmm no. Swedish sneaker brands? Hmm nope. The only Swedish brand you need to know of if you're a sneakerhead is Tretorn. Born and raised in Sweden 1891. Worn by Björn Borg before he went to those Italians.
Zlatan Ibrahimović, hero or villain?
Hero. Of course.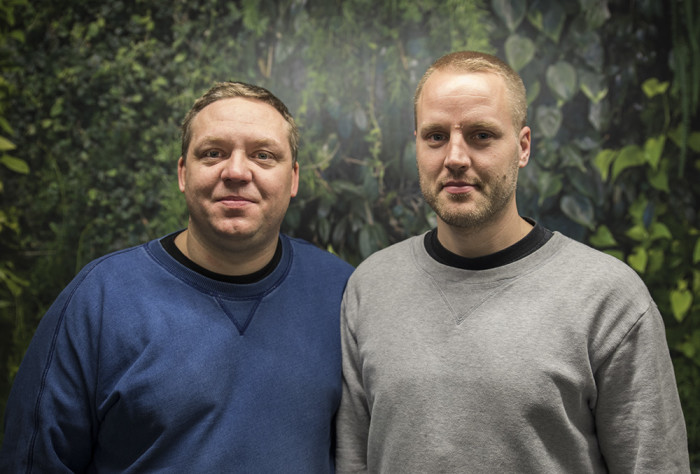 Sneakersnstuff founders Erik Fagerlind and Peter Jansson.
Best thing to do during a day off in Stockholm?
In the summertime, I'd say the Stockholm Archipelago. Thousands of islands and great nature. For the rest of the year, I say Riche. Epic restaurant and bar at Birger Jarlsgatan 4.
::
Sneakersnstuff.com and on Instagram @sneakersnstuff.