The power of manifestation is not one to be underestimated. Jazerai Allen-Lord embodies what it means to walk—and talk—with intention. The former Kicks On Fire writer, now the moment engineer at Crush & Lovely, recently crossed off a special dream in any sneakerhead's bucket list: the launch of her own shoe.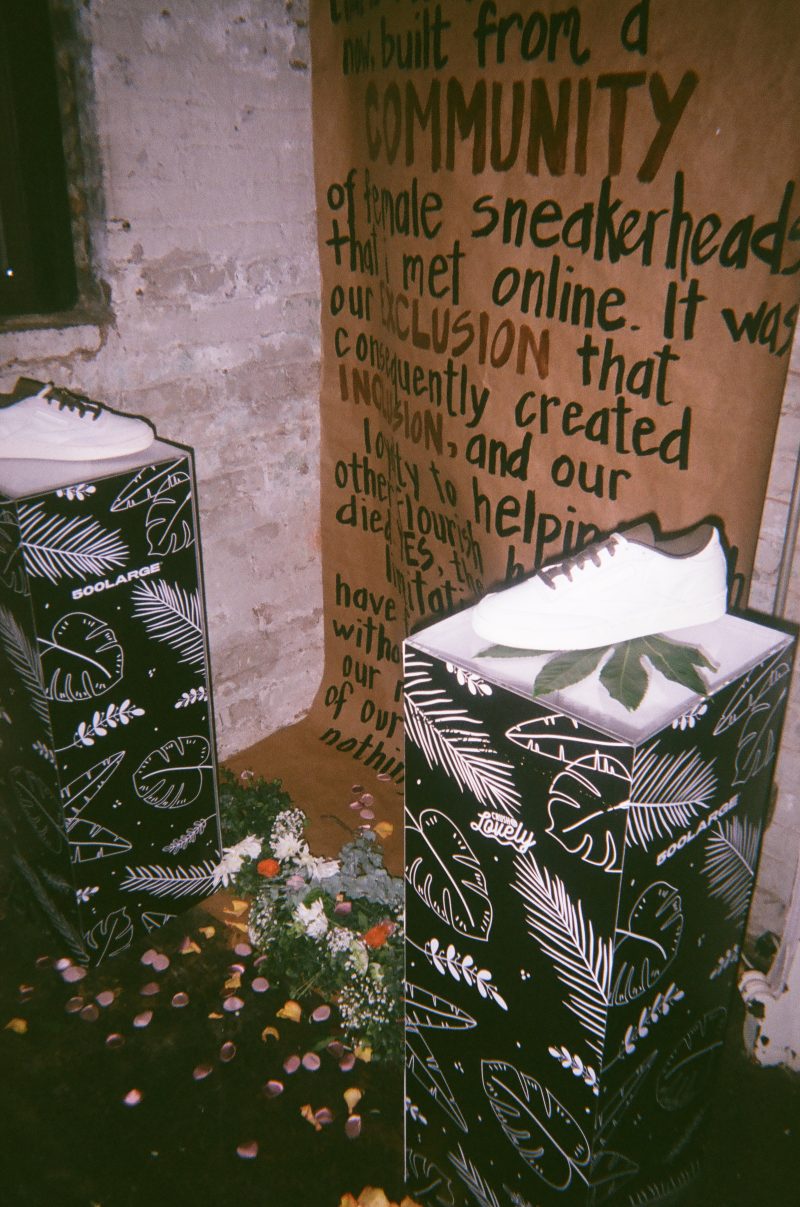 As a part of Reebok's "It's a Man's World" campaign, Lord released her very own interpretation of the coveted Club C silhouette. The sneaker gives off a unisex appeal, featuring a chalk-color palette and a chocolate brown hue on the laces, tongue, and insole. I'm a sucker for details in footwear and Jazerai made sure each part of the shoe was touched. The insoles feature a handwritten letter that tells her heart-wrenching story leading up to this moment, along with illustrations of her friends and family who have been there from the start. 
"For me, it feels more than full circle—it feels very destined. I never knew what was for us back then, but if we stuck together, I knew something greater was for us on the other side," says Jazerai. The campaign also features Ebony Naomi Oshunrinde, Anhia Zaira Santana, Kimberly Drew, and Sanne Poeze. Along with Lord, these five women were chosen by Reebok, as they are defying stereotypes and breaking the rules in male-dominated spaces.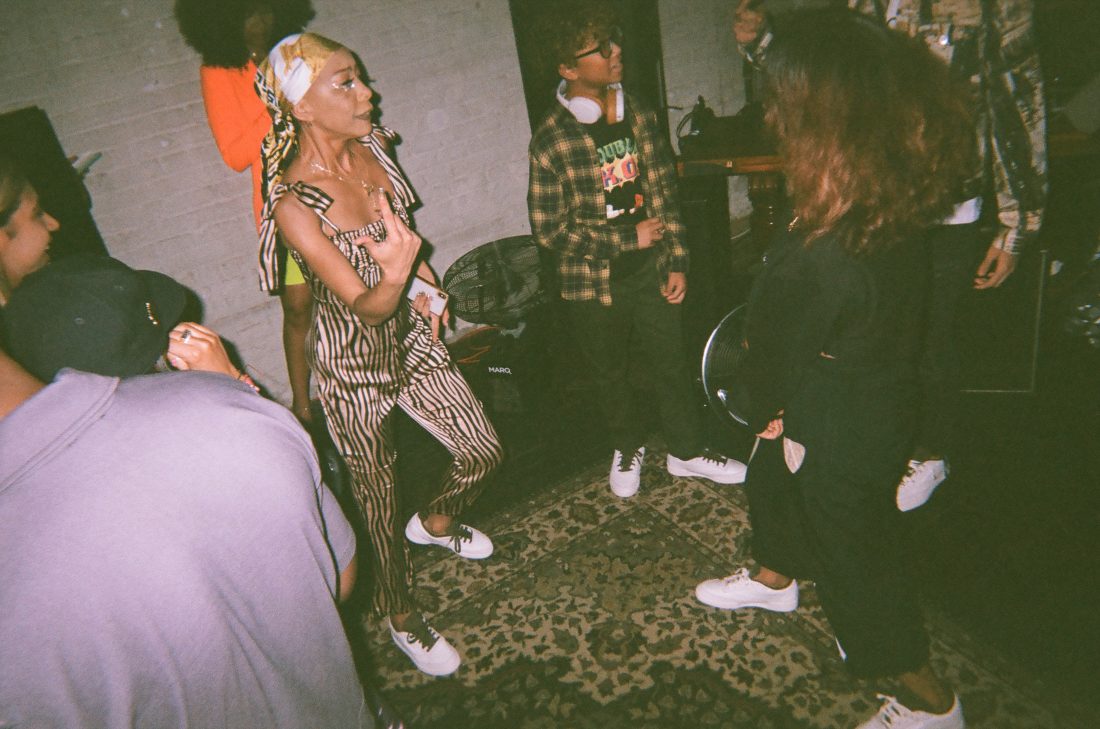 To celebrate this trailblazing moment in her career, Lord hosted a jam-packed launch party in the heart of Williamsburg, Brooklyn. The event, titled "Jazzy's Jam," brought supporters like Lena Waithe and fellow sneaker fanatics together to celebrate Jazerai's win. A handful of black-owned vendors were present, from herbal blend shop Dropping Seeds to Belizean-style rum shop Cas Rum Beverages. The black and brown folks who helped put the event together helped tell the story of how she brought her sneaker to life that evening, and authenticity thrived in every detail.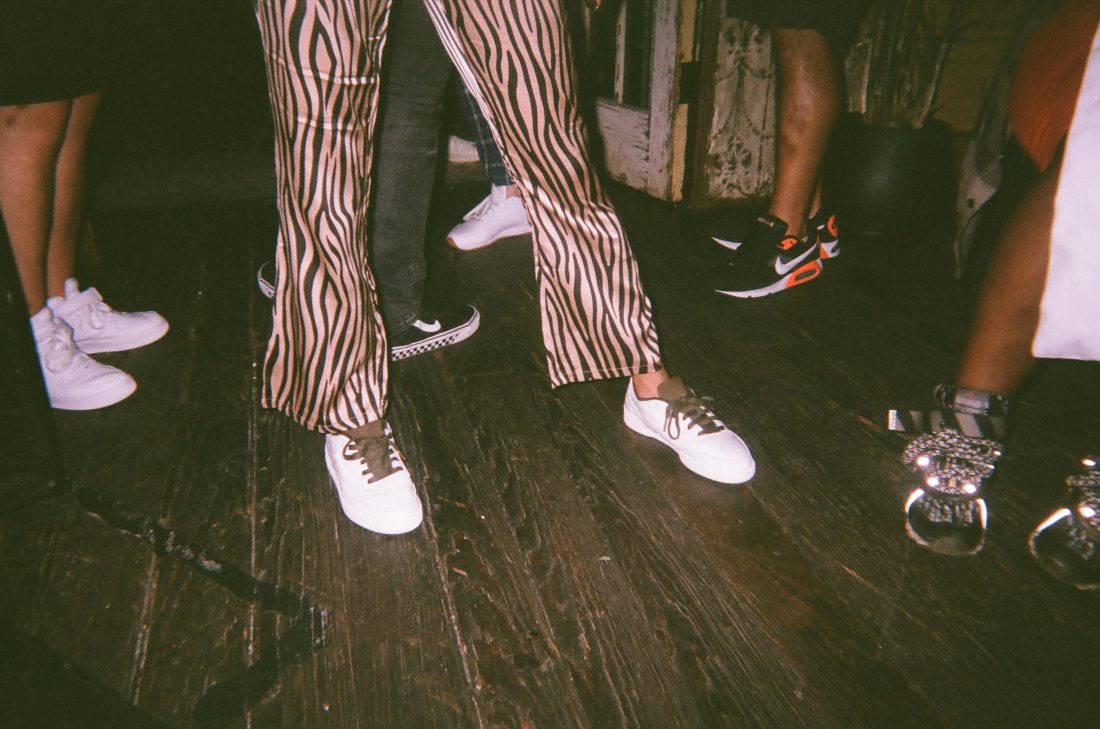 What is considered one of the most important moments of her career, Jazerai didn't hold back from expressing her emotions. She was filled with gratitude and poured her heart out while thanking everyone in the room, leaving many in the room misty-eyed. The LA-native even brought her sons to celebrate this momentous occasion. I watched as she gave her speech and instantly gained a new appreciation and respect for Jaz—a single mother who keeps it real and stays true to the change we want to see.
"The power is really in your story and how you activate your story," says Jazerai. "This was a prime example of being able to use your voice on the internal side, aside from wanting to be a stylist. There's work in sneakers in strategy, there's work in sneakers in human resources, there's work in sneakers outside of the hype ideals."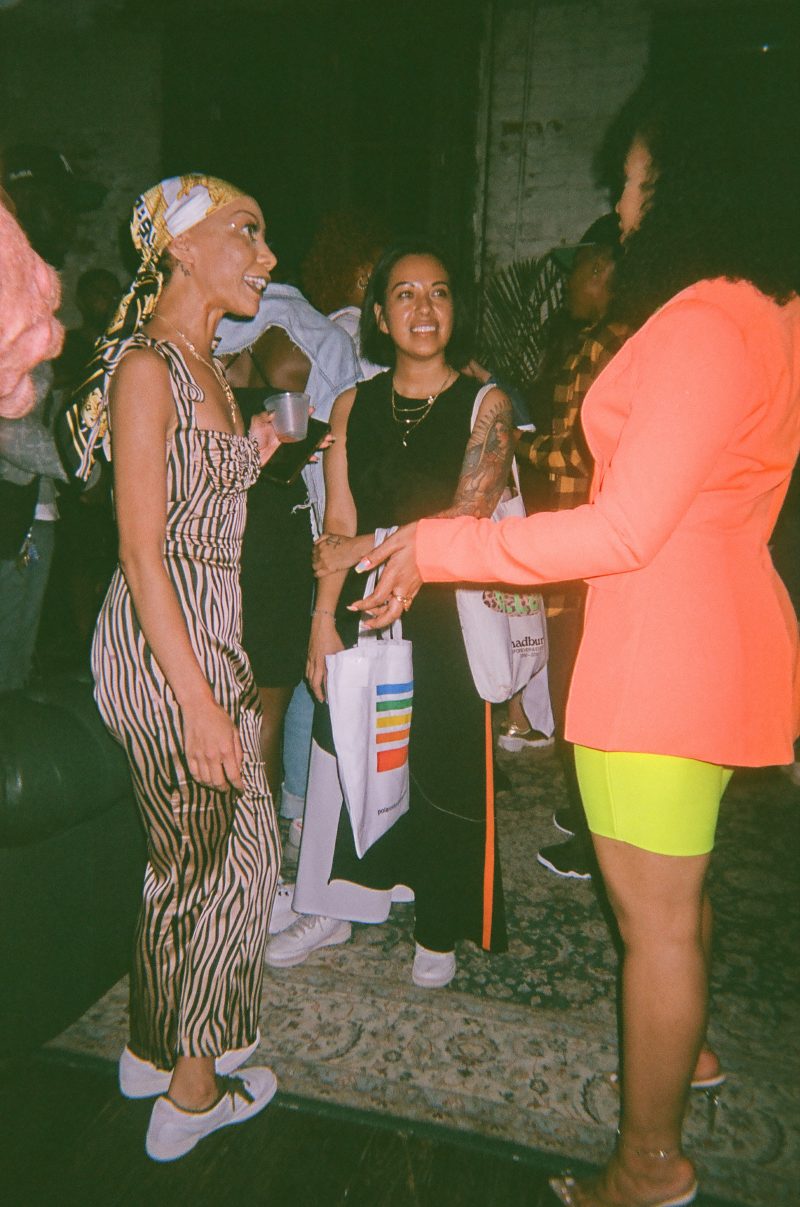 That evening, Jazerai did two things: she made her dreams come true and she also paved the way for other women to follow suit. "This is a big step forward," says sneaker enthusiast Keena Pedraja. "Typically, women are wearing the shoe not making the shoe. This is saying I'm gonna put out what I'm gonna put out. I'm gonna tell my story."
The Club C 85 x Jazerai is available now on Reebok. Grab them now before they're gone.
***