I first met Nick when he was running a small sneaker boutique in Santa Barbara. Since then he's moved on to bigger and better things. When he isn't busy running one of the best new stores in Las Vegas, he can be one of the most fun people to chat about sports and grab a drink with. He's one of those people that you'll be cooler for knowing when you're visiting Vegas. He still owes me a XIIAM hat.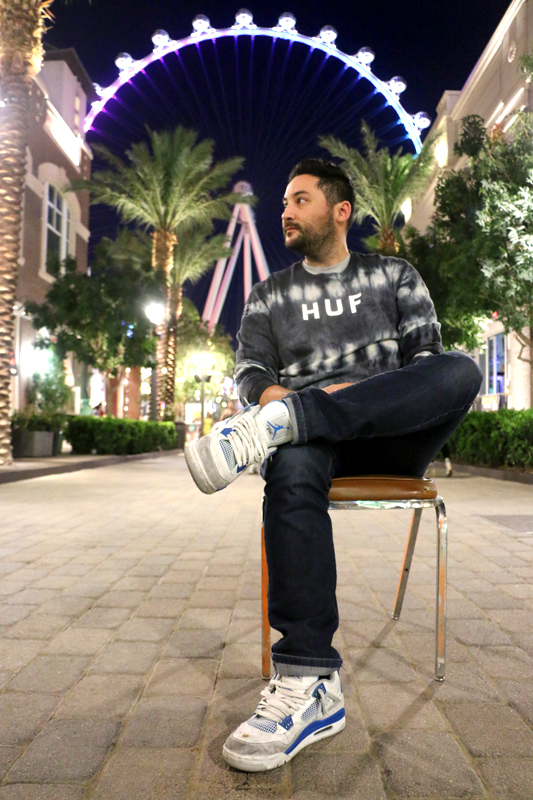 The Shoe: Jordan 4 Military Blue. Not the OG, I probably got these in 2011. I wear the shit out of them.
The Story: The Military Blue 4 was my first Jordan. It was a hand me down from my neighbor when I was about 8 years old. We couldn't afford Jordans when I was a kid, but I used to tag along with my older brother and all his friends religiously. And naturally I got beat up a lot, but I also got a lot of their hand me downs. I was in full Jordan worship mode at this time, so when one of my brother's buddies grew out of his beat up Jordan 4 he gave it to me. I was on top of the world even though they were worn down and two sizes too big for me. I cleaned them every night and pretty much lived in them – skating, ball, church, everything.
What's up, Nick? I just opened a sneaker shop called 12am Run in Las Vegas with Nas 3 months ago, so that has kept me pretty busy. The shopping center we are in, The Linq, was built by the same team that developed The Grove in LA so it's pretty dope. And even though it's located in the center of The Strip, it's not nearly as disgusting as the rest of The Strip. It's new and fresh and geared towards families, everyday consumers, locals, and tourists looking for a shopping experience that's not like the Louis Vuitton Vegas has become kind of over-saturated with. It's fun, exciting, and we are trying to nail this thing out of the gates. You can't miss it. It's located directly under the world's largest Ferris Wheel.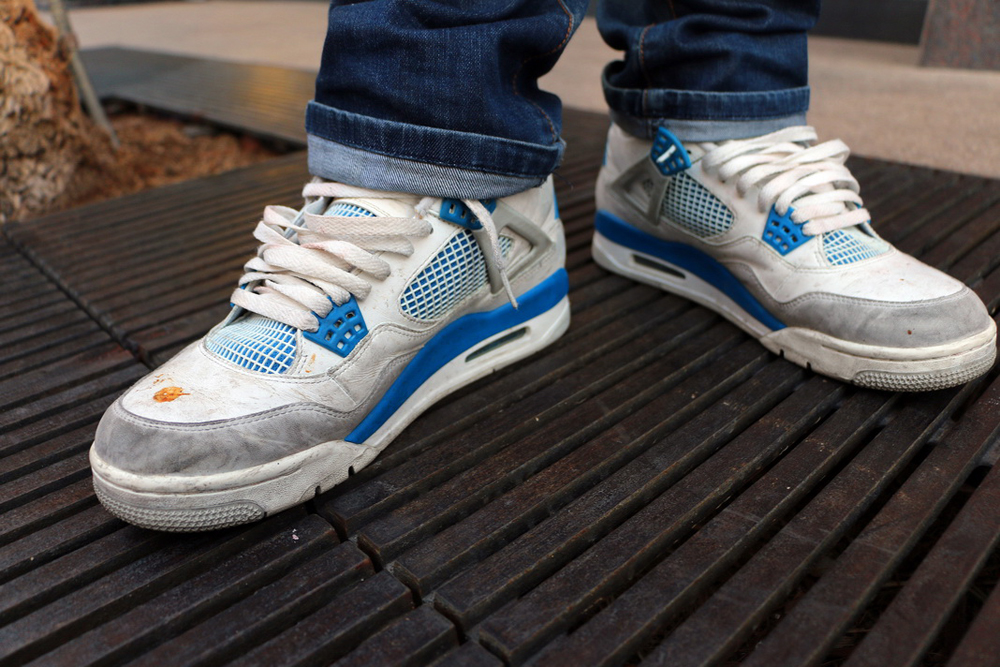 ::
Follow @12amrun on Instagram.