Being from such a small country, it always amazes me how much raw talent we manage to consistently cultivate at home in the UK. No matter what corner of this weird little island you choose to explore, you're sure to stumble across someone or something that will take you by surprise. Combine that with the accessibility of the internet and ability to draw inspiration from anywhere on Earth, the potential for the youth to break down cultural barriers is more real than ever before. For me, Astroid Boys are the embodiment of the creative freedom we possess as a post-internet generation.
I first came across the South Wales locals when I was studying for my degree in Wales' capital city of Cardiff a few years back. I'd always see the guys around, whether it be it at hardcore shows in the neighbouring city of Newport or drum and bass raves in the capital itself – they seemed to be everywhere. With a mutual friend in Dave Shaw of Droneboy, I was first introduced to the driving force behind the group, Phil AKA Traxx. I can't remember where we were the evening we first met, but I vividly remember cutting Phil off mid-conversation and asking, "I'm sorry, mate, but what the fuck is an Astroid Boy?"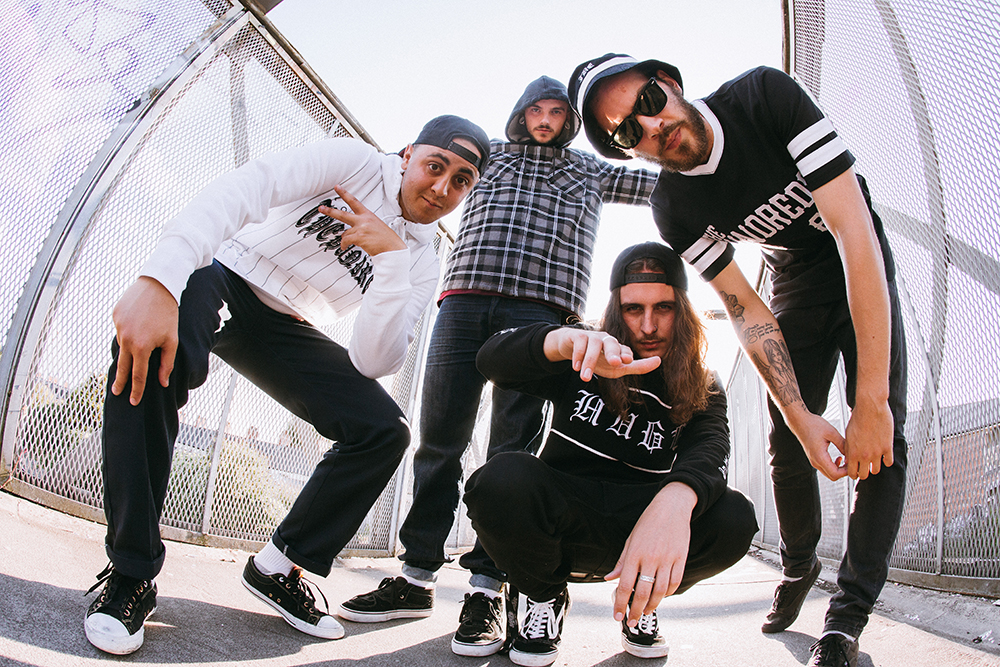 From left to right: Traxx, Big H, Dellux, Comfort.
He explained to me that they were a group of friends who had come together to make music that they enjoyed, put on shows and have fun; consisting of two MC's—Traxx and Benji, DJ Comfort and whizz-kid producer, Dellux (with the later inclusion of drummer, Harry 'Big H' Williams). They skated, they graffitied, they joked around. Altogether it was an escape, and it sounded like your typical 'why we started a band' story, until I asked, "That sounds cool, but I'm confused, what type of music do you make?"
At that point in time, Astroid Boys were experimenting heavily with their sound. With every track you could hear different influences. Grime, hip hop, dubstep, drum and bass – the flavours were endless. Their producer, Dellux, was only 16 at the time and he was coming out with sounds that were already getting some serious attention and praise beyond his years. Fast forward to 2013, and they'd started dialing down some of their earlier sounds and began writing songs that also reflected their hardcore and punk backgrounds (shouts out to Tony Hawk's Pro Skater 2). With the release of their Bacon Dream EP, they started playing with a live guitarist and drummer, jumping on hardcore shows one week, raves on the weekend, and basement rap shows the following week. The boys were finally starting to find their feet and develop a sound that was truly unique.
To the mainstream, Astroid Boys remain the outcasts, the misfits, the losers. Their music is unconventional and there shouldn't be a place for it, but it doesn't matter because they're making their own space. They reflect the outcast in all of us (especially us streetwear assholes) and their music represents youthful, innovative expression. It doesn't matter if some people don't like it, because this is for the kids that know. They've have gained an ever-growing cult following over the last couple of years in particular, and that momentum doesn't seem to be slowing down any time soon, despite some crushing setbacks.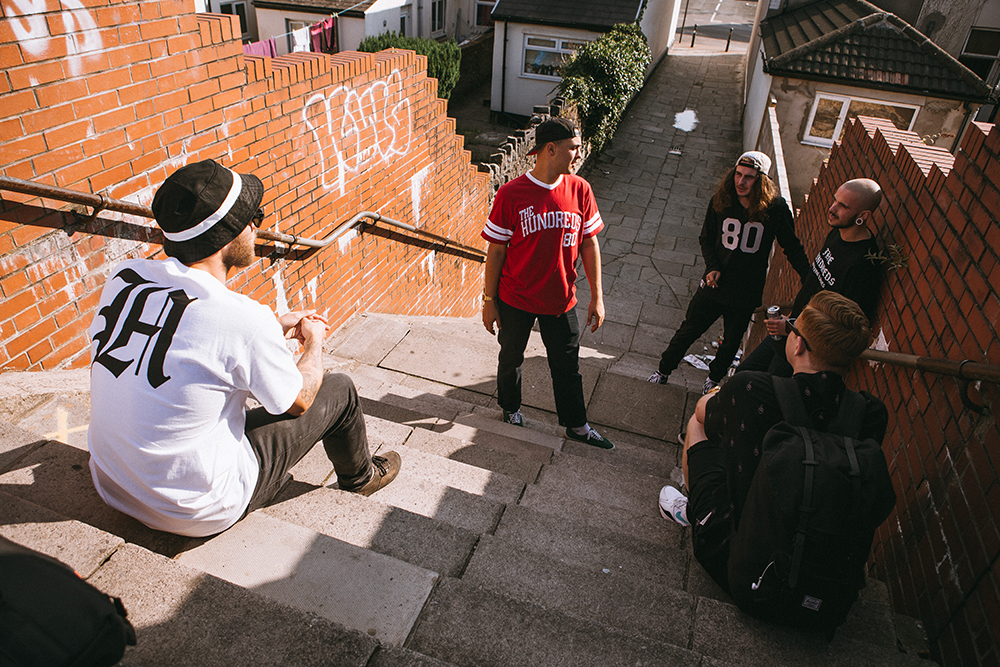 Most young bands have their ups and downs – be it financial issues, line-up changes, conflicting commitments – but few have to deal with one of their frontmen being sent to prison. Benji made a mistake in 2013 that ultimately led to him spending the last year behind bars, and despite this tough situation, the boys have supported him throughout the process. He is set to rejoin them upon his release and both himself and the band will be in the most positive position they have ever been in. Maintaining their grassroots, DIY attitude and feeling like they've got something to prove, it's safe to assume that they're on the brink of something special as soon as they're back to full strength.
Myself and photographer friend Tom Joy headed through to Cardiff last week to catch up with the guys and shoot them in some of The Hundreds' latest Fall 2014 offerings around the city's Cathays district. They'd been out on tour with their good friends in Trash Talk a couple of weeks previously and the guys were full of stories from the road. I asked about how the shows had been and they described them as, "Mental. Some of the best we've ever played. You know what our shows get like, but these were something else." Gone are the days of Phil inviting me down to their video shoots because they 'need someone that will stage-dive'. If you go through to an AB show now, you'll find the whole crowd are throwing themselves around and shouting the lyrics back to them louder than the PA. The band have always had a high-energy stage presence, but to see the crowds growing and giving the same energy right back is awesome.
If I'm being honest, I ordered pizza ten minutes ago and I want to get this post submitted before it arrives, so to cut a long story short, you need to know about this band. I'm selflessly giving you the chance to appear cool in front of your friends by getting to 'know them before they get big' or whatever, so embrace it. The best place to start would be to spare 4 minutes on their newly-released video for 'Dusted' below…
Now, your second step in getting to know Astroid Boys would be to go and listen to the full Bacon Dream EP on their Bandcamp. Particular highlights include the aforemention "Dusted," "Minging," and "Taylor Swift" – which has absolutely nothing to do with T-$WIFT herself.
While you're listening to that, familiarise yourself with their faces in the below look book shoot which was styled and directed by ya boy, with photography by Tom Joy.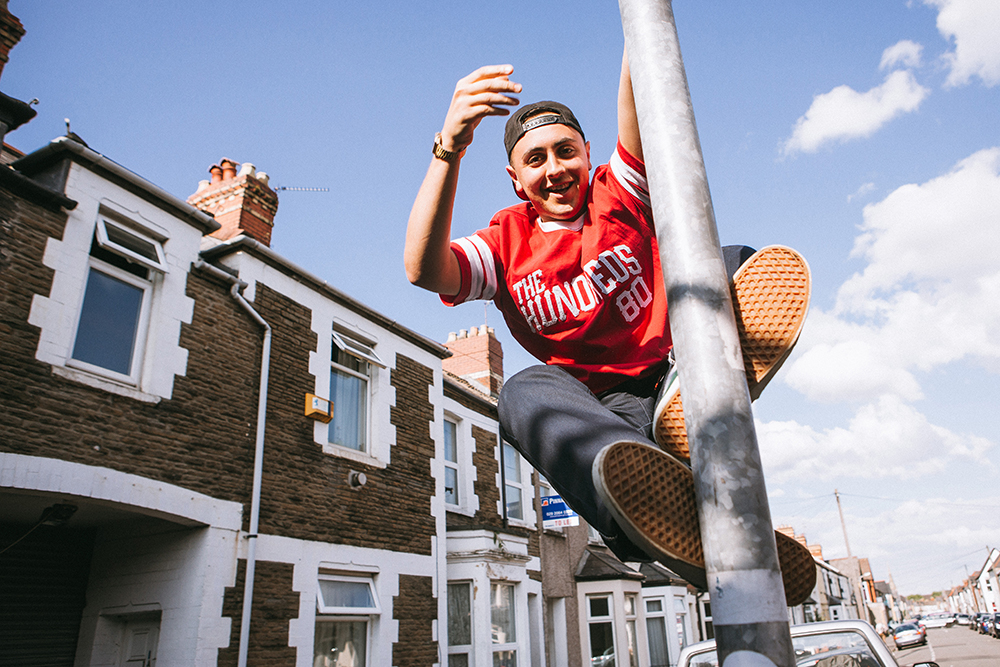 Trax wears the "Penn" T-shirt in Red.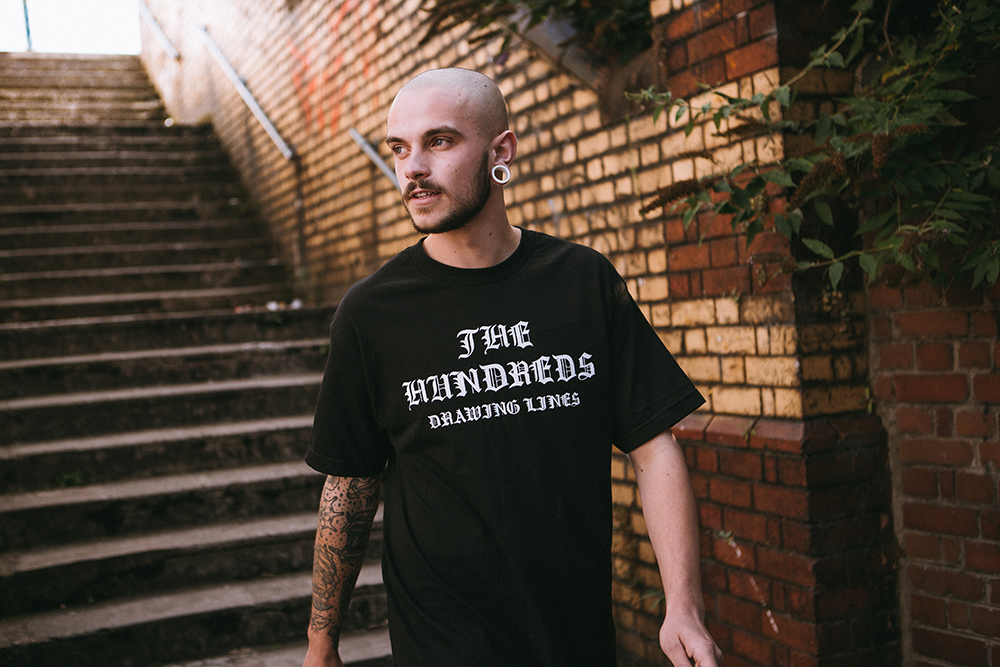 Big H wears the "Stacked Old E" T-shirt in Black.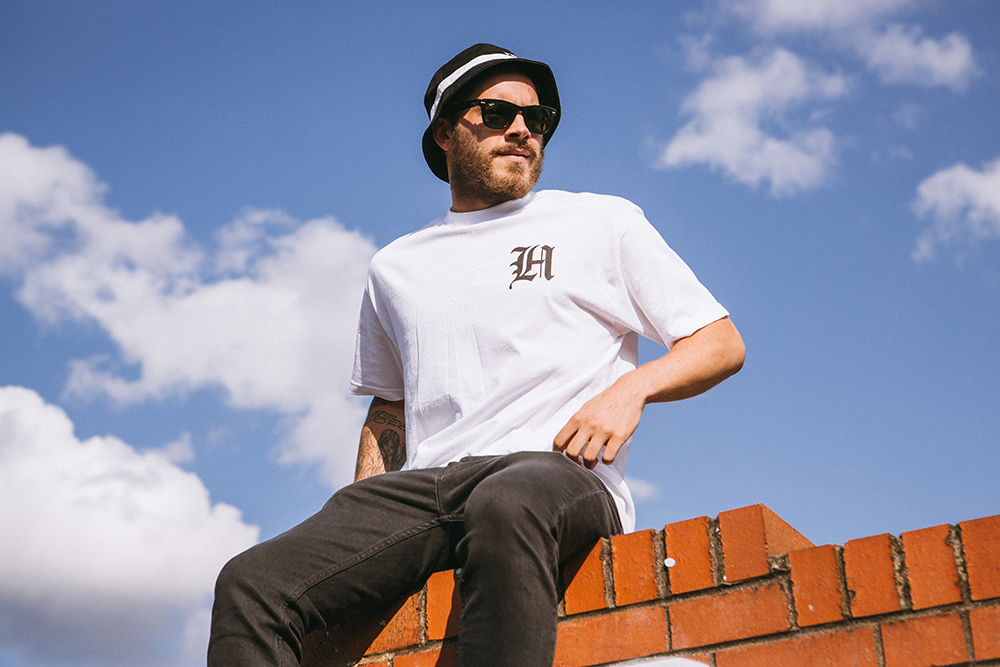 Comfort wears the "Old H" T-shirt in White and the "OE" bucket hat in Black.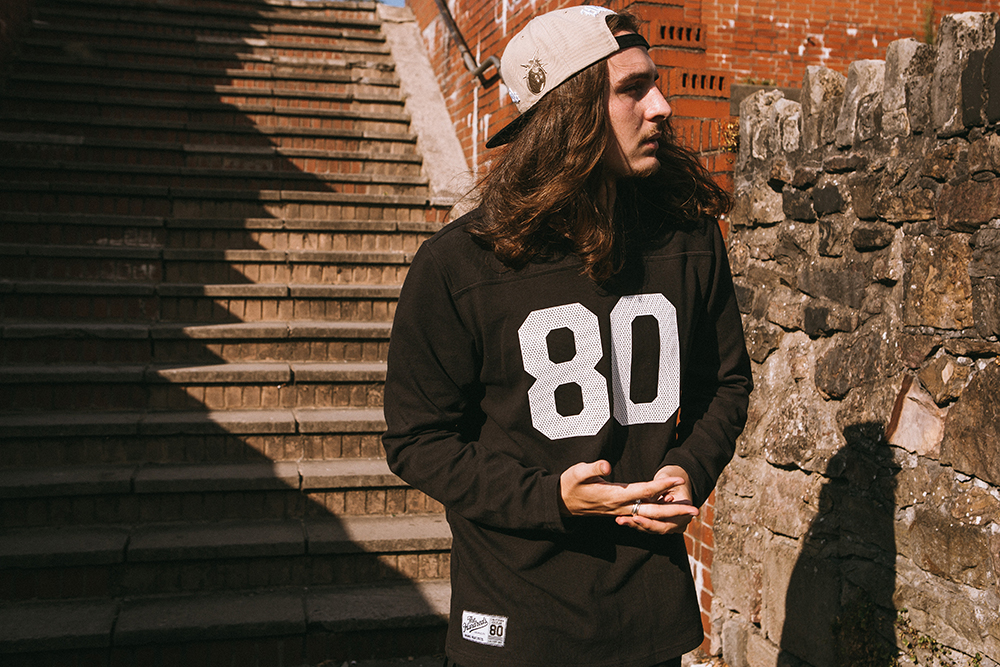 Dellux wears the "Rundown" long-sleeve jersey in Black and the "Player" snap-back cap in Khaki.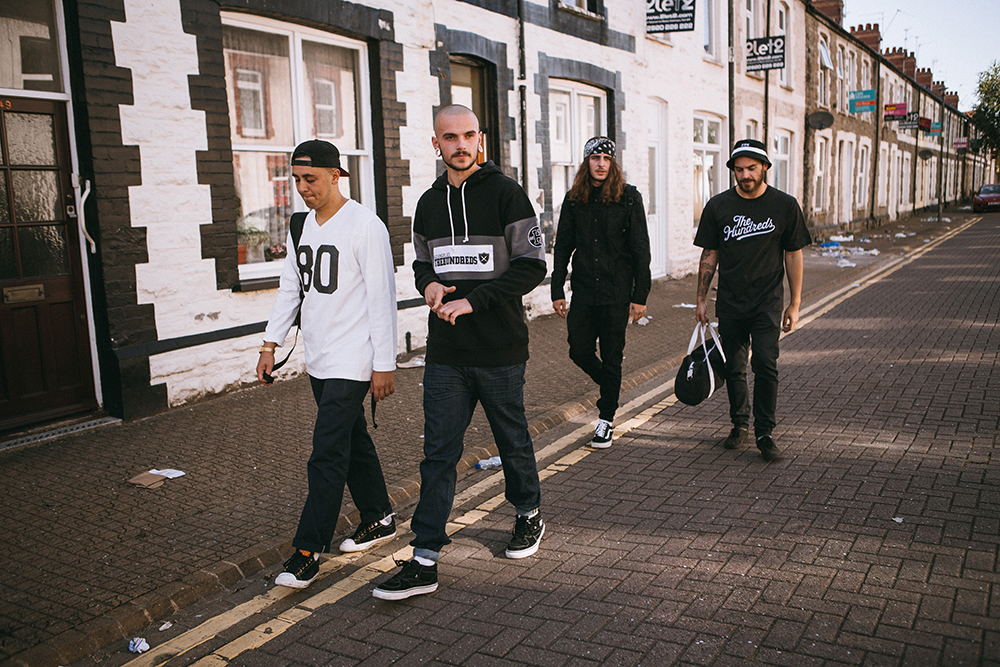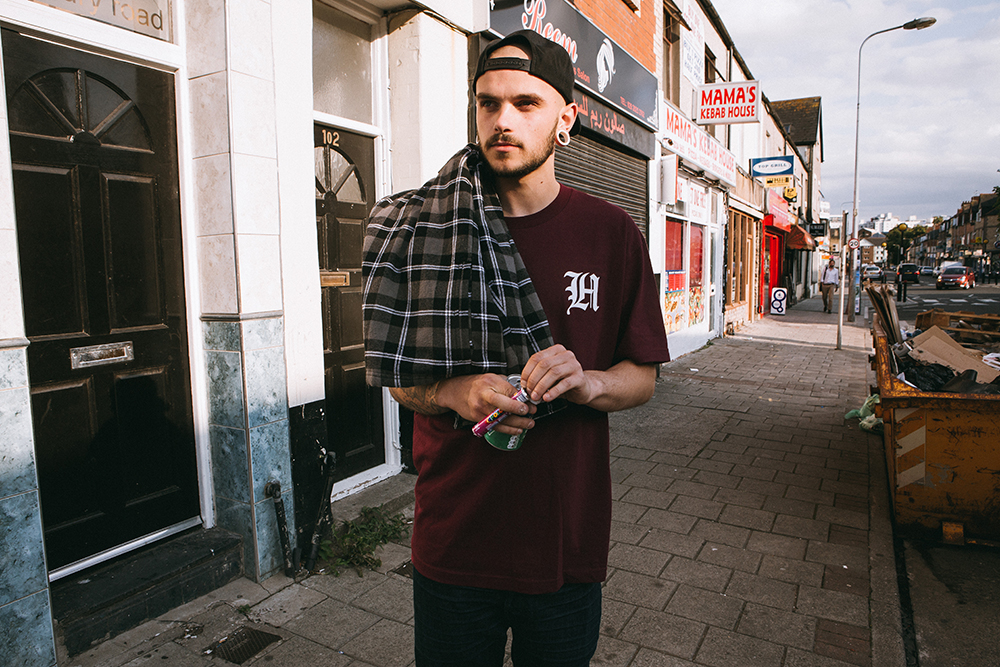 Big H wears the "Old H" T-shirt in Burgundy.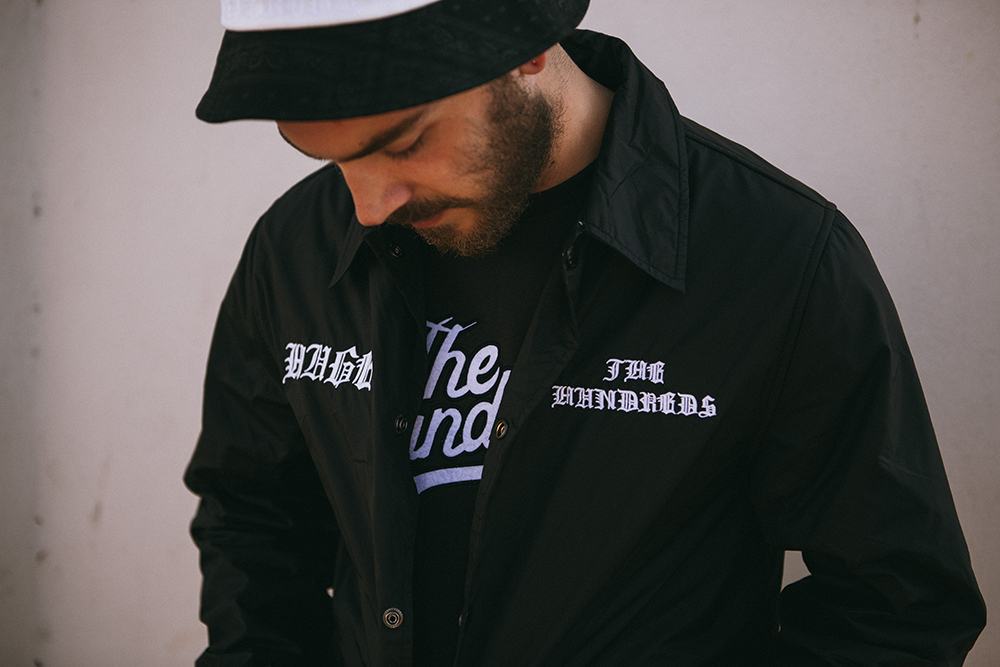 Comfort wears the "Ruthless" jacket in Black.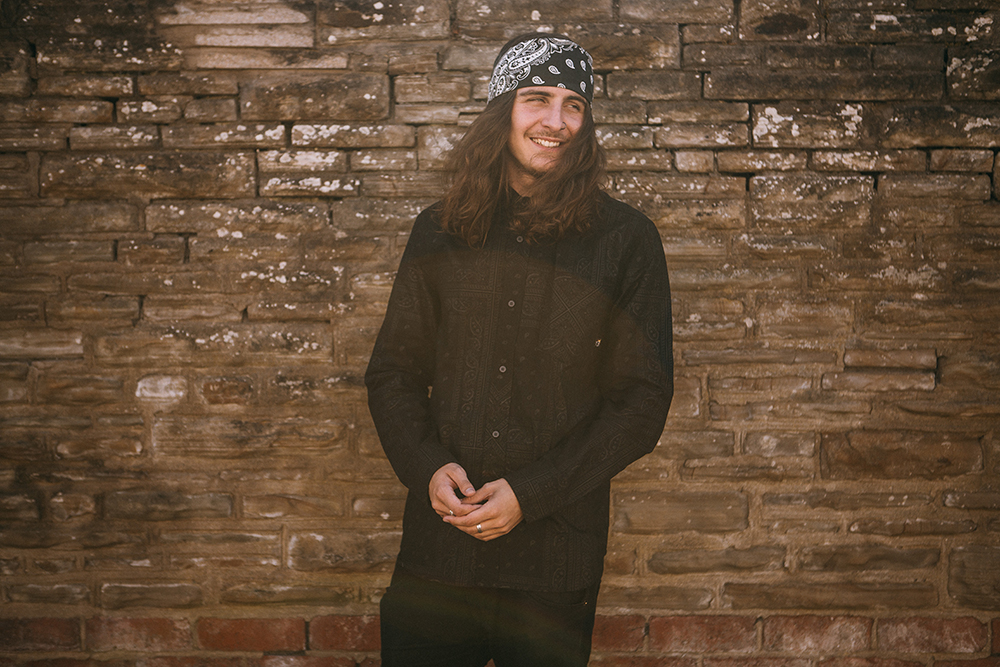 Dellux wears the "Coast" long-sleeve button-up woven shirt in Black.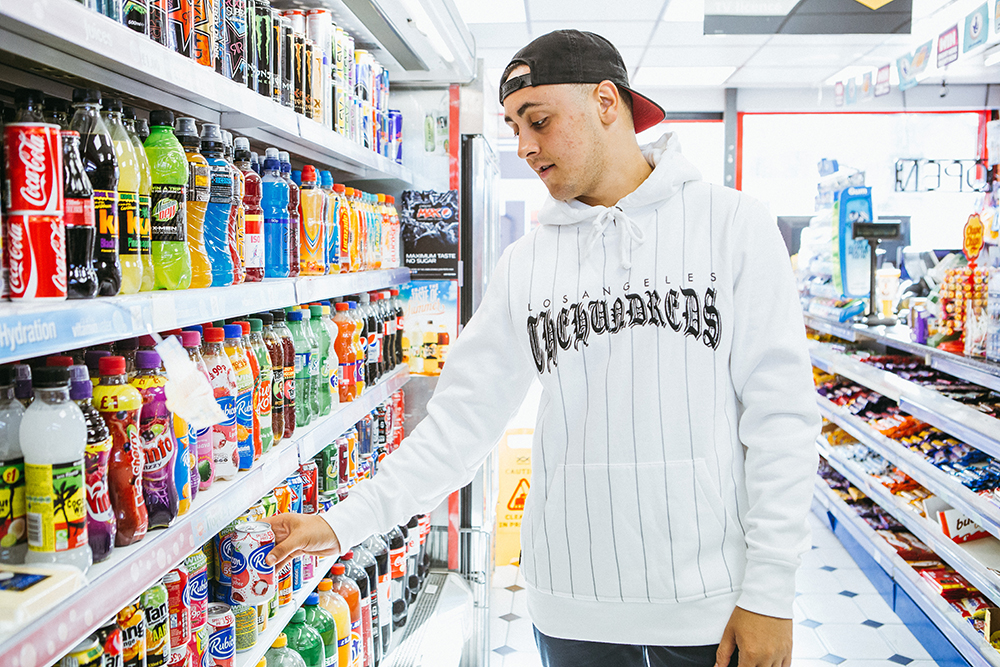 Traxx wears the "Wheeler" pullover hooded sweatshirt White.
::
Keep up-to-date with Astroid Boy's latest movements via their Facebook page or by following @AstroidBoys on Instagram & Twitter.