I'm starting a new column on TheHundreds.com called Best. Sneakers. Ever., where I one-up Bobby's Best. T-Shirt. Ever. series and ask a handful of friends what their favorite kicks of all time are and the story behind it. First up is Anwar Carrots.
Anwar's a kid I've known for a minute now. For almost 10 years, I've seen him grow up from a little streetwear kid on Fairfax into a full-fledged entrepreneur. As the co-captain of Peas & Carrots International, he always has his hands in what's next. Check out Anwar's pick for the BEST. SNEAKERS. EVER.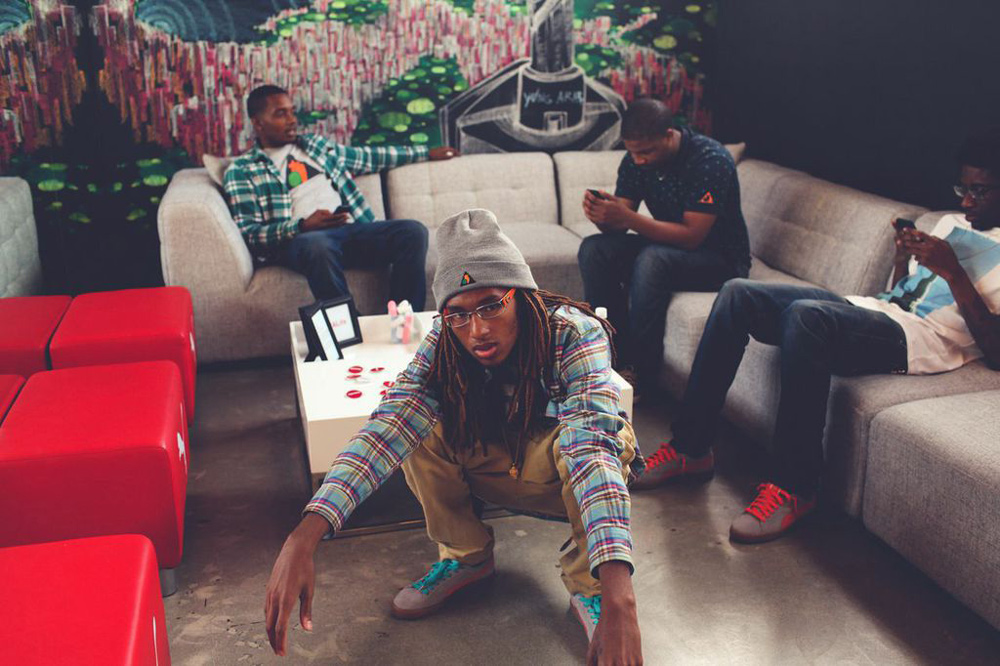 THE SHOE: Anwar Carrots x Puma "Anwar Carrots" Puma Suede Classic
THE STORY: I honestly would've posted the Nike Air Force One Carnivals (green and orange joints), but that was until I got my own shoe. Roc Nation Sports VP Rich Kleiman called me up a day to tell me that Puma was looking for an influencer that best suits their brand, and asked if I was down. My partner Casey Veggies had just signed to Puma as an Ambassador so they felt I was a perfect fit. What started as a Social Influencer Program led me into shooting photos in São Paolo. The photos were based off my everyday photos I shoot on my Contax T3 of my journeys and the homies that I post on the Peas & Carrots Tumblr. It also led me to collectively designing my own collection with Puma that consisted of Sweatpants, tanks, photo tees, and my own signature Puma Suede Classic. Very humbling experience, blessed to push the culture in this way, and a great story for my best sneaker ever no pun. Stockists available at anwarcarrots.com.
What's up? Working on Casey Veggies debut album with Epic Records & Roc Nation as Executive Producer alongside Casey Veggies & Joshton Peas. Also working on revamping and re-opening the P&C S.S. store on Edinburgh & Beverly. We're living and we're growing. P&CINTL.