When Bobby asked us to do an end of year list, I had to think for a bit. Unlike most "bloggers," I'm not that great at making lists. But after throwing a few concepts around, I decided to keep it close to home. Literally. So in this list, you find 10 great collaborations with Dutch brands, shops or individuals, released in the year 2014.
::
Filling Pieces x Aimé Leon Dore
Five years ago I first laid eyes on a pair of shoes from a new Amsterdam footwear label: Filling Pieces. Flash forward to 2014, and young Guillaume Philibert has taken the world by storm. His footwear line is bigger than ever, and that puts him in the position to do some really cool collabs. Like these two Mountain-Cut sneakers, designed in collaboration with NY menswear brand Aimé Leon Dore. The duo was released during the launch of the pre-fall collection from Teddy Santis' brand at the new Baskèts store in Amsterdam's De Pijp area. Made in Portugal from quality cow leather, these creme and navy kicks were a last-minute surprise that left many impressed.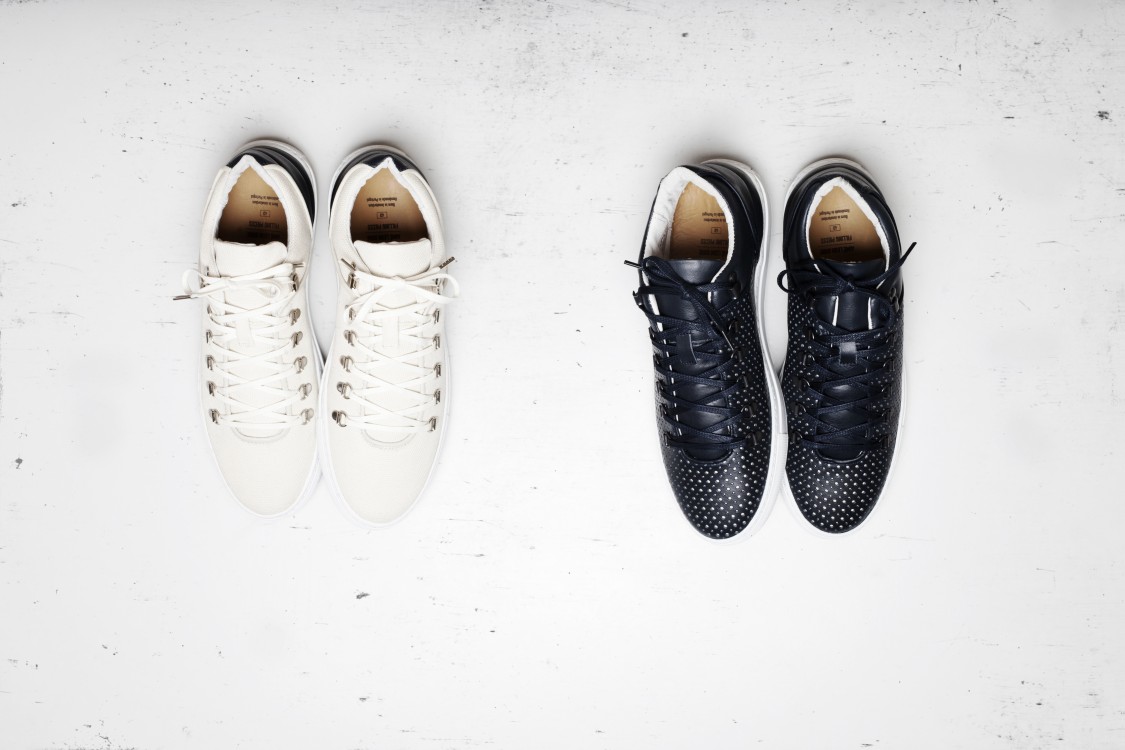 Ceizer x Colette 'Hottie' candle
Artist and designer Pieter Ceizer was born and raised in Amsterdam and took his first steps in the fashion industry while living in the Dutch capital. He started with a brand called Pimpalicious Living, which got him some success throughout Europe. Especially the French were charmed by his typographic style and after a few years Ceizer packed his bags and moved to Paris. Pimpalicious turned into PL Clothing and eventually just Ceizer, and his new home presented him with various collaboration opportunities from all over the world. However, every time the mother of all concept stores, colette, asks for your input, it's extra special. Ceizer created a scented candle for the Parisian shop, featuring his signature hand style and no less than five flavors to smell: ardamom, cumin, cinnamon with a pinch of clove, poplar dry wood, and a little bit of honey-dew waxed wood. A matching mini-lighter was also available for purchase.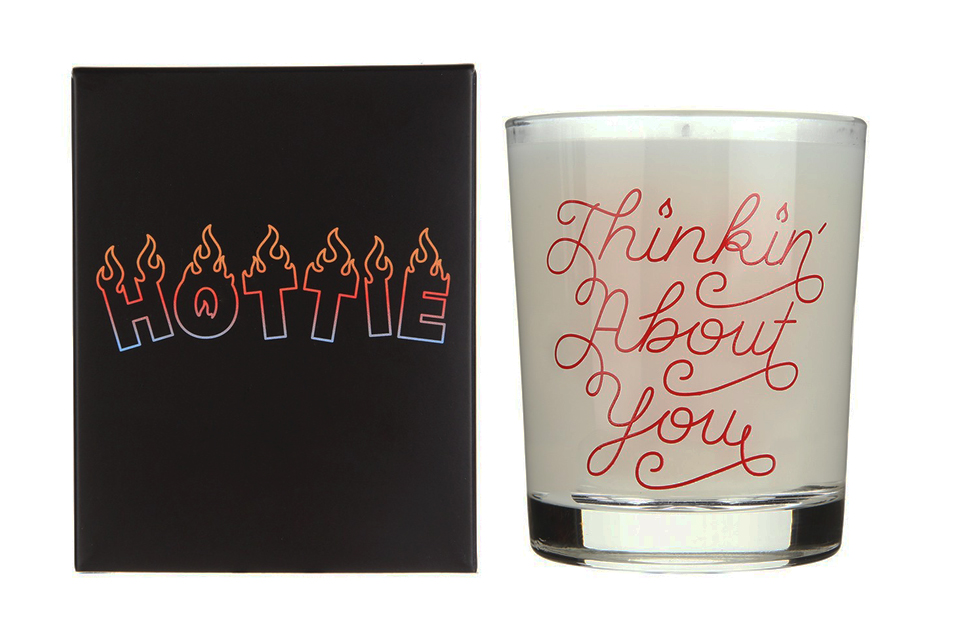 Denham x Converse Jack Purcell
Although founded by a Brit, denim label Denham is without a doubt Dutch. Its founder, Jason Denham, doesn't just love denim – he also has a soft spot for Converse Jack Purcells. He owns a wide collection of the "sneaker with a smile," including several deadstock vintage pairs. Therefore, the label's collaboration with Converse on a Jack Purcell is one that makes a lot of sense. Denham created two canvas editions of the classic badminton sneaker, in contrasting black and white. The heel showed a slightly altered Denham logo, a scissor, altered to make it seem like it smiles, a clear nod to the iconic "smiling" nose of the JP.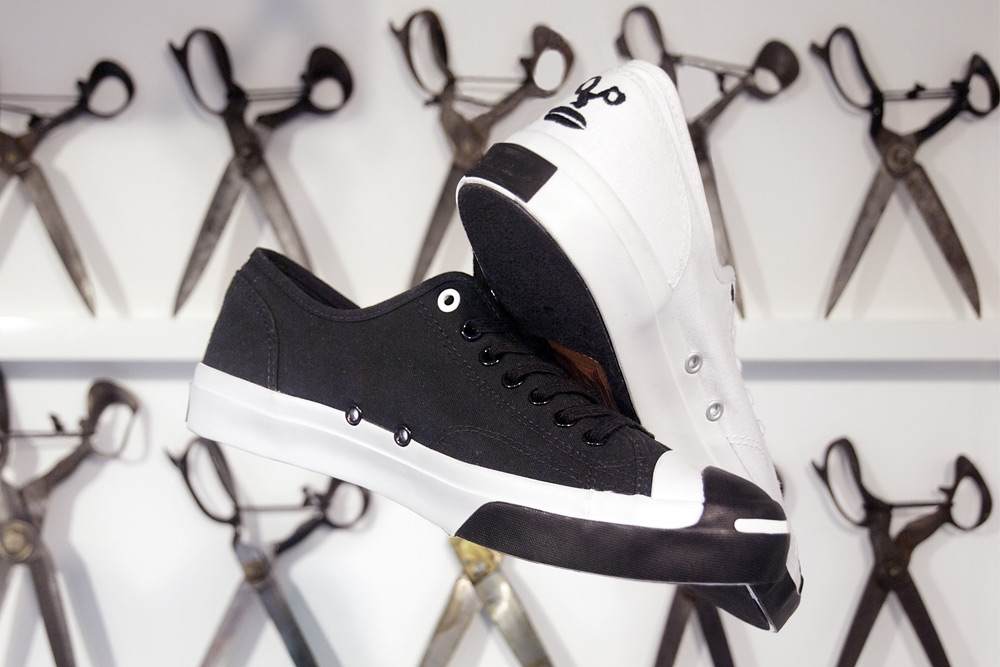 Ikku x Carhartt WiP
Carhartt WiP is known for their extensive range of collaborative product, and they usually pick the best brands out there for their special projects. This year they started a working relationship with Dutch accessory brand Ikku (Japanese for '"coming and going"). Although the brand has only been around since 2012, it quickly made a name for itself by producing quality sleeves for laptops, tablets and phones, from a "Future Friendly" perspective. The brand only uses ethical fabrics, produced under fair labor conditions with a strong zero-waste policy. The brand worked with Carhartt on two collections of sleeves, one featuring dark blue canvas and Carhartt's camo stain pattern, and one fabricated out of a dark black canvas with a fresh cactus print on the lining. Ikku managed beat Patta to the punch to be crowned the first ever Dutch brand to collaborate with Carhartt WiP.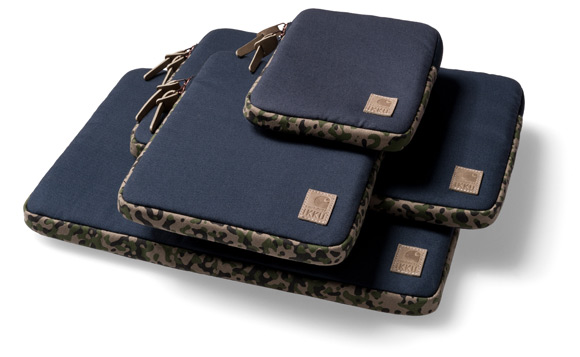 Pop Trading Company x Ebbets Field Baller Caps
When it comes to hats, few do it better than Seattle's Ebbets Field. So many rejoiced when Dutch skateboard distributor POP Trading Company worked with them on a trio of wool strap back caps, in green, burgundy and black. Pop had a huge impact on the Dutch skateboarding scene summer of this year, with a buzzing Amsterdam pop-up shop and a variety of skate-related events. The caps were part of a wider Pop collection, which we'll see more of in the year 2015. Their taste for both great skateboarding and great product promises a bright future for these guys.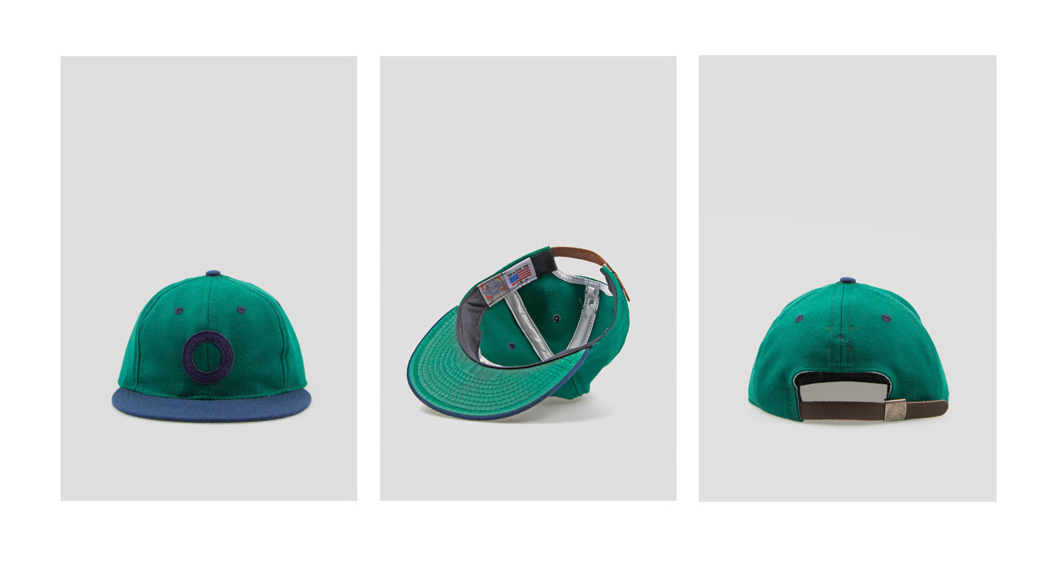 Baskèts x Diemme
It's hard to believe it's only been two years ago that Amsterdam-based sneaker store Baskèts first opened its doors. Two years later, the shop is a beast, opening two more locations and banging out collaborations with Quick, ohW?, Amsterdam Shoe Co., and Ceizer. But their finest work was without a doubt a capsule collection in collaboration with Italian footwear gods Diemme. The collection consisted of a high top, low top, and slip-on, all donned in beautiful grey suede with some minimal green detailing. A sight for sore eyes and feet alike.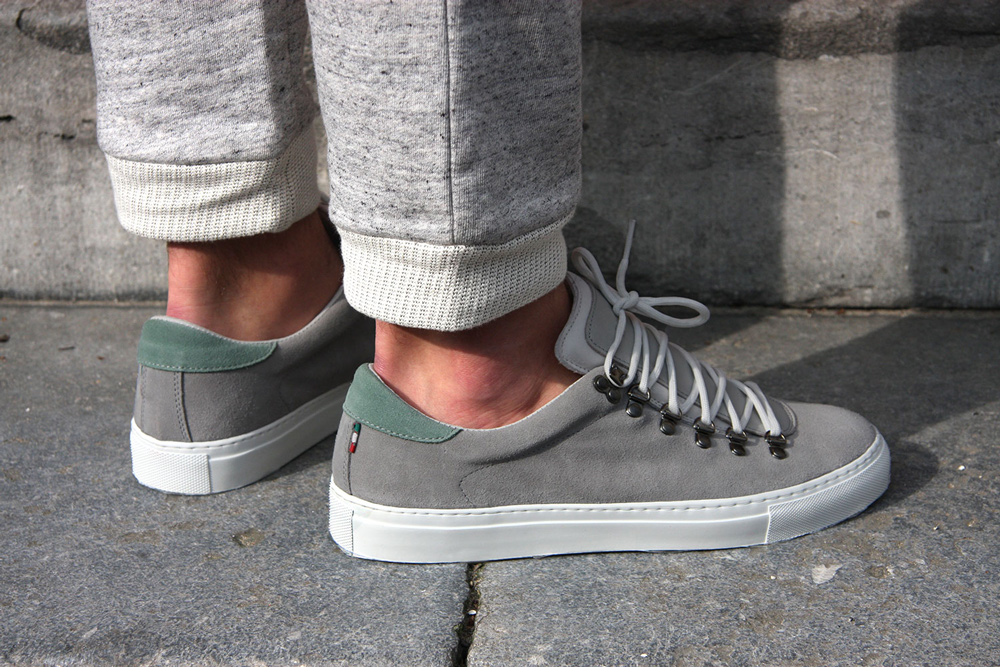 Appelsap x The Hundreds/Daily Paper/Ontour/Quality Blanks/FreshCotton
I touched on this collaboration when I contributed my first piece to The Hundreds' website. Appelsap ("apple juice") is a yearly summer music festival, taking place in Amsterdam's historic Oosterpark. Every year, the festival tries to give its fans a wide selection of quality merchandise, but this year they outdid themselves. Apple polka dots on a bucket, shirt and short, made by Eindhoven's Ontour, Game of Thrones inspired t-shirts by Daily Paper, classic logo tees by Quality Blanks, Floor van het Nederend artwork on long sleeves and raglan tees by FreshCotton, and of course a beautiful California-meets-the-Netherlands graphic on a t-shirt and long sleeve by The Hundreds. And don't forget the festival's true must-have item: the Appelsap x The Hundreds stage towel.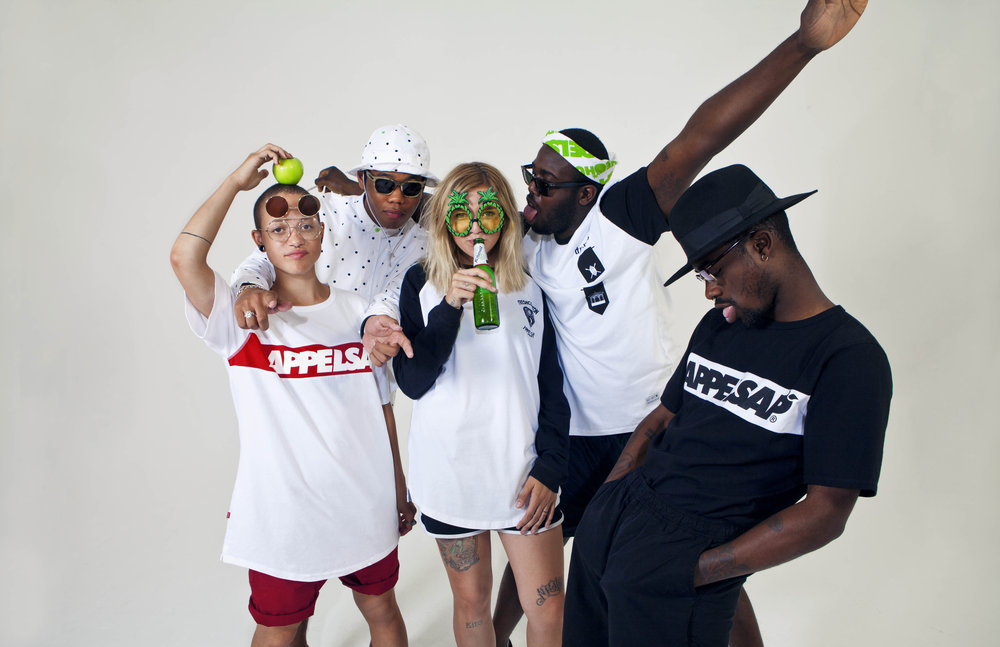 Vans x Nassim Guammaz Old Skool '92 Pro
All a young skater dreamed of used to be having his name on a board. Nowadays, it's probably more important to have your own shoe. And this year, that dream came true for Dutch skateboarder Nassim Guammaz. The long-time Vans and Element Europe rider was blessed by Vans with his own custom edition of the classic Old Skool '92 Pro. Burgundy suede, perforated on the side panels, with gold touches proved to be a killer combo, and was another big step in Nassim's skate career.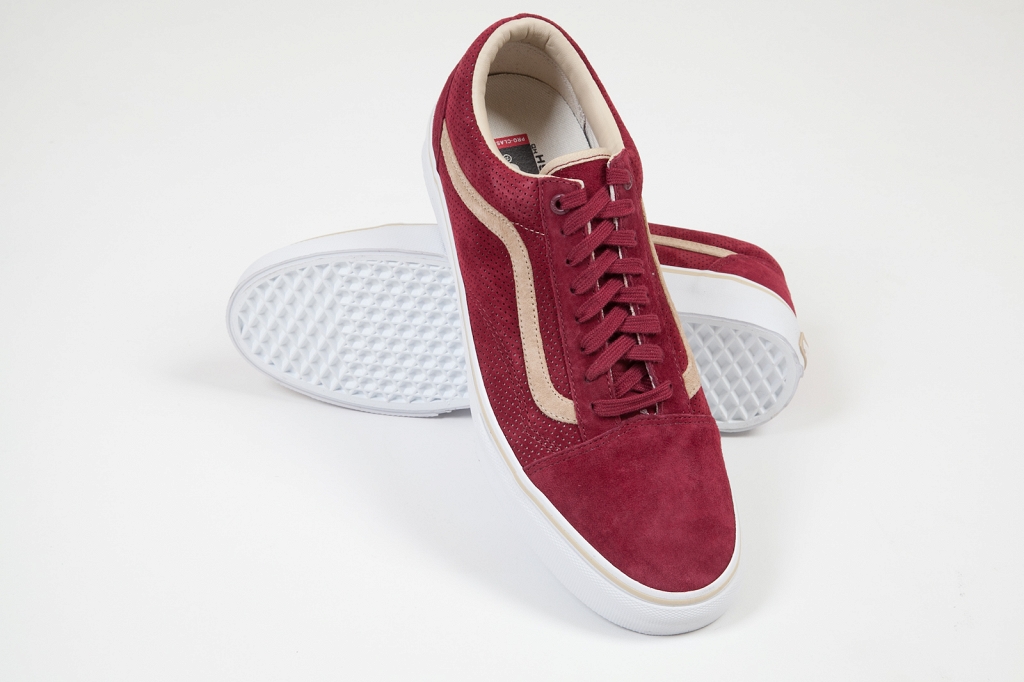 Tenue de Nîmes x Pastoe FM06 Lounge Chair
Sneakers and clothes are cool, but Bobby and Ben will agree that you've really arrived when you do your own chair. Tenue de Nîmes, Amsterdam's denim Mecca, worked with Dutch furniture designers Pastoe on a special denim edition of their famous FM06 Lounge Chair. Originally designed by Cees Braakman in 1958, the FM06 is a true furniture classic, which received a full denim makeover from the TdN posse. The shop used denim from the Japanese Kurabo denim mill for the cushions, and finished it off with a black steel wire frame and wooden armrests. Not your average hyped collabo product, but a beauty nonetheless.
Patta x Stussy
Truthfully, I could've easily made this list with nothing else but Patta collabs. The Amsterdam shop/brand/movement celebrated its 10th anniversary this year with a slew of collaborative pieces. The full list includes Nike, Pigalle, Diadora, Carhartt, Bobbito Garcia, KangaROOS, Ed van der Elsken, 24 Kilates, Kangol, FS Green, Mitchell & Ness, Sperry, Dana Lixenberg, Önder, El Haloef Litsini, Bassline, and Converse (whoops, shouldn't have told you that last one yet). But the headliner was most definitely the excellent collaboration with streetwear OG Stussy. The Patta crew brought the heat with a complete collection featuring a jacket, a track suit, a pint glass, quilted shirt, and various hats, t-shirts and sweaters. It merged two big names in streetwear, and had fiends worldwide hunting down pieces like their lives depended on it. Truly one for the books.