Now that The Hundreds X BIGFOOT has dropped (checkout the lookbook!), here's what went on behind the scenes at BIGFOOT HQ in Missouri, shot on film by our lookbook photographer Cory Miller.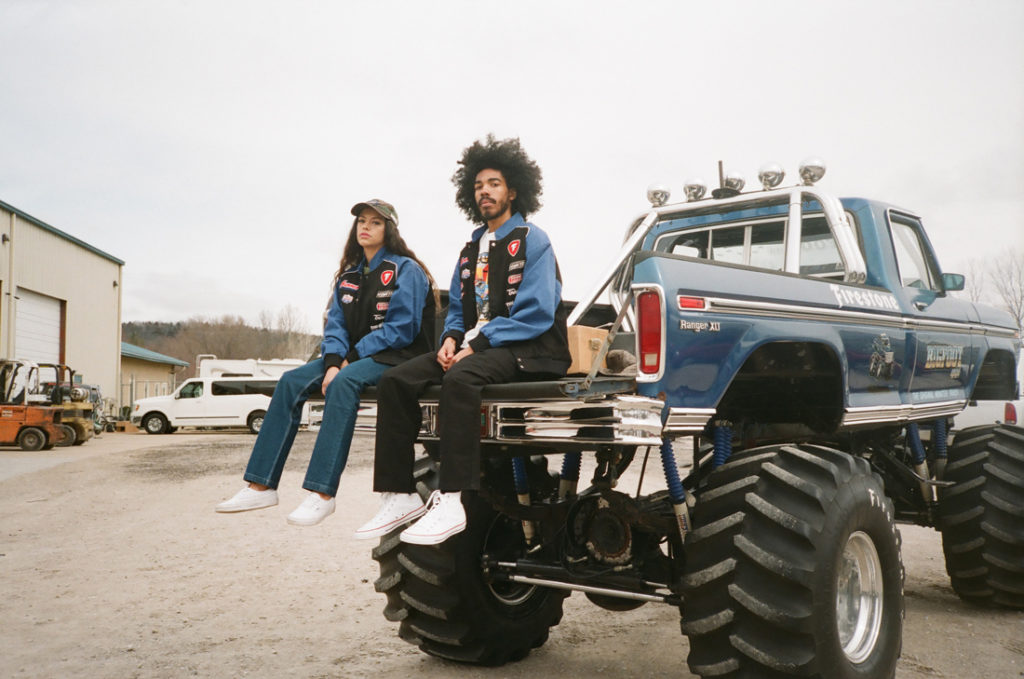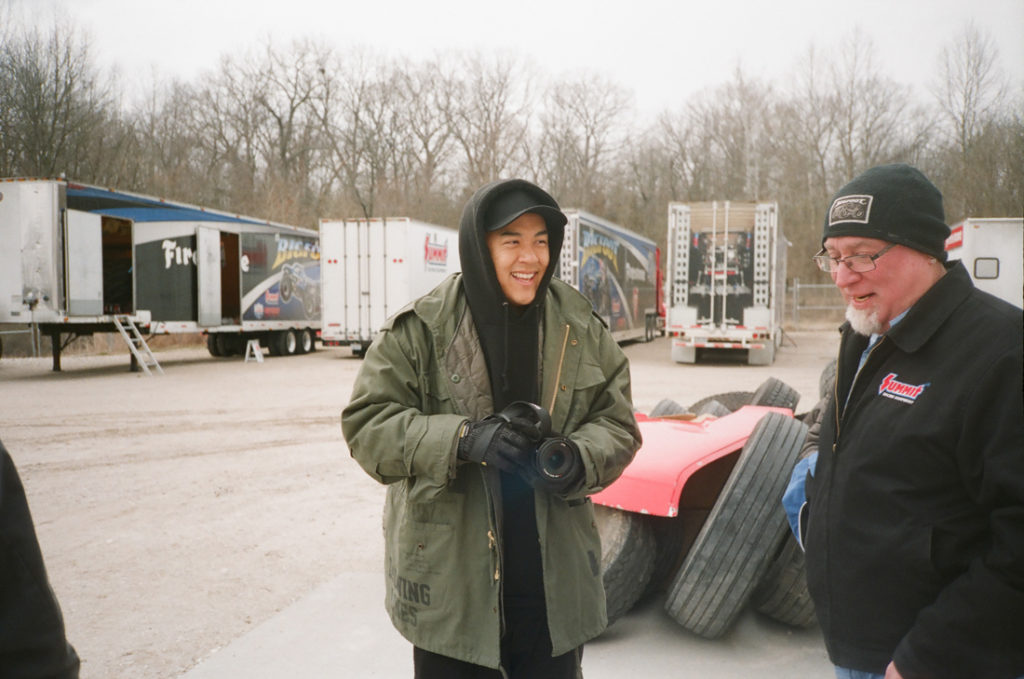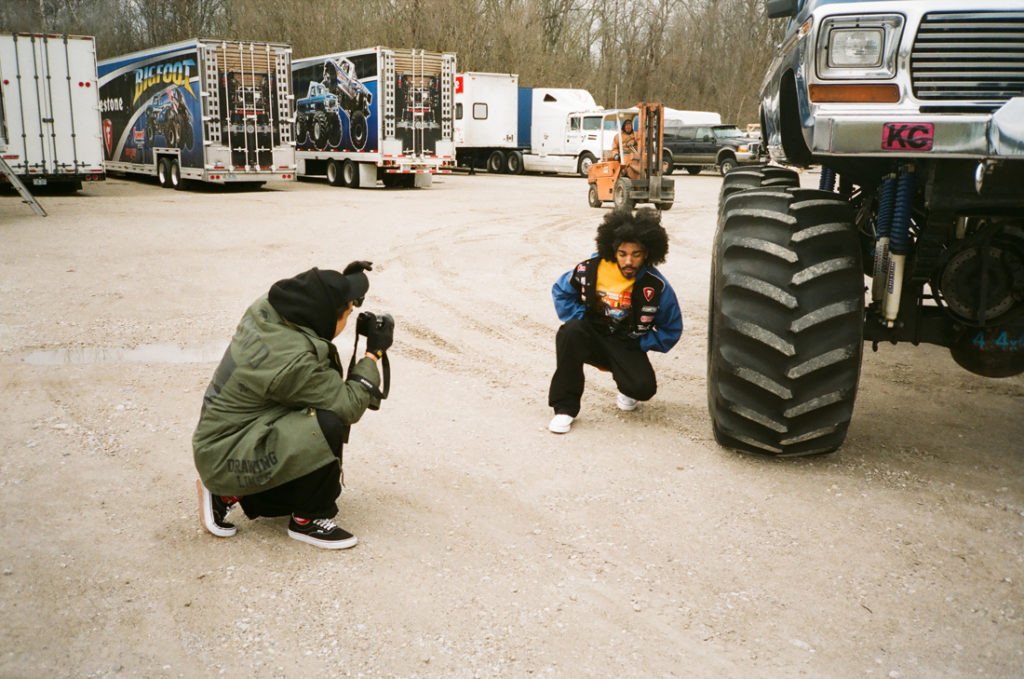 That's Bobby talking to Ann Trent (the daughter of Bob Chandler, the man behind the world's first monster truck, BIGFOOT) and Bob Trent.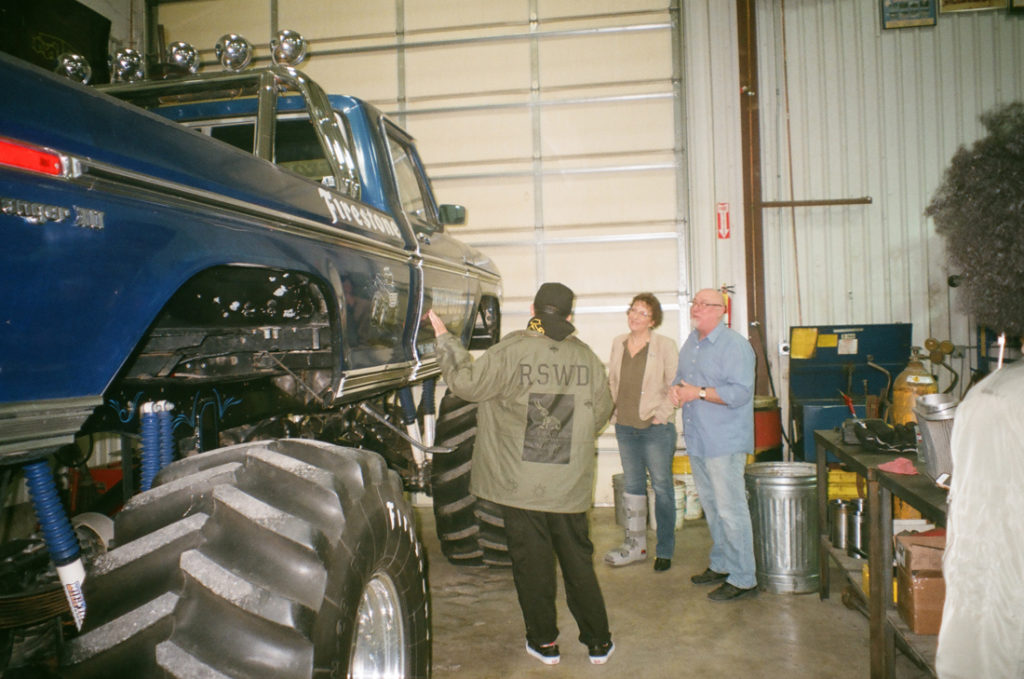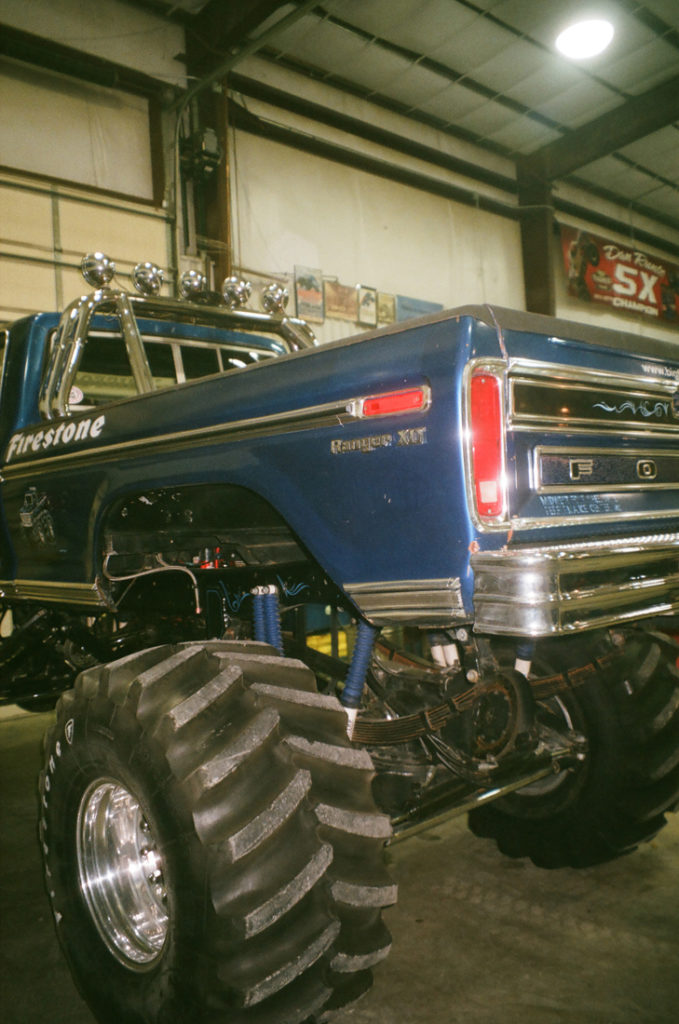 This, my friends, is Dan Runte, considered one of the monster truck industry's absolute best. He went from working on the BIGFOOT crew to eventually becoming a driver himself. But not just any driver—Dan became what team BIGFOOT calls their "most daring and accomplished driver… ever," breaking multiple world records like the long jump. He's won 14 national championships! Read all about him here.
Dan retired after one of the longest careers in monster truck history in 2016 and became the Vice President of BIGFOOT in 2017.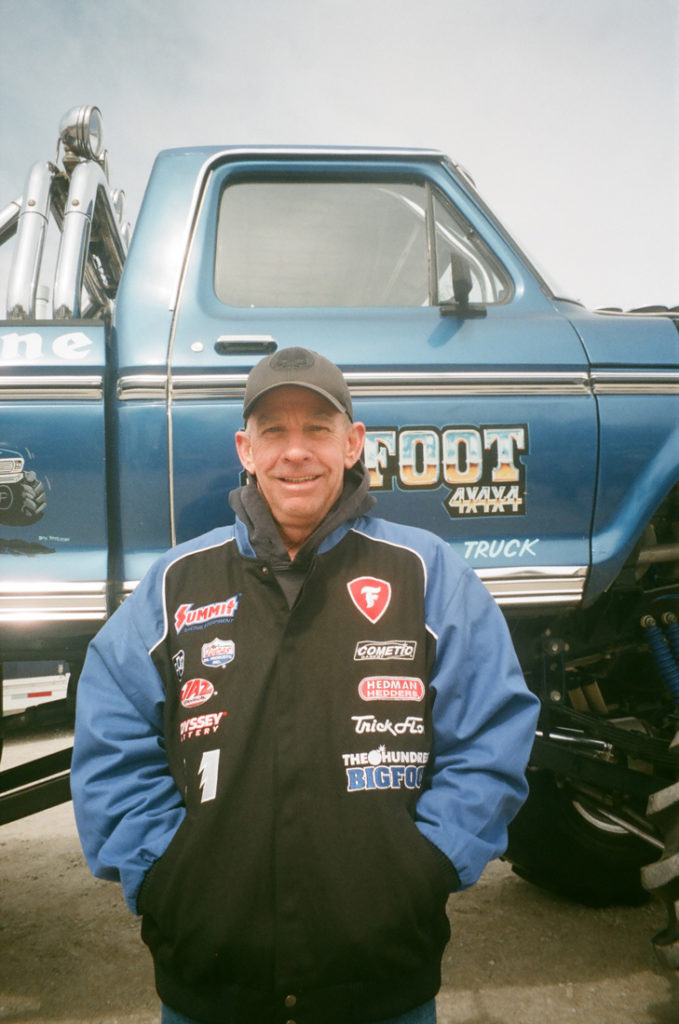 Here's Dan, right after that world record-breaking long jump in 1999.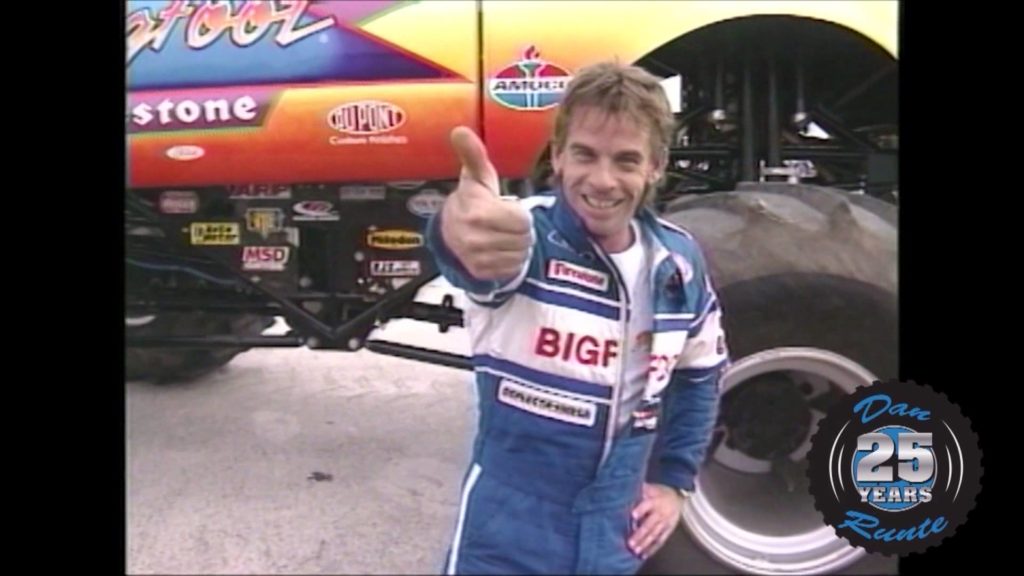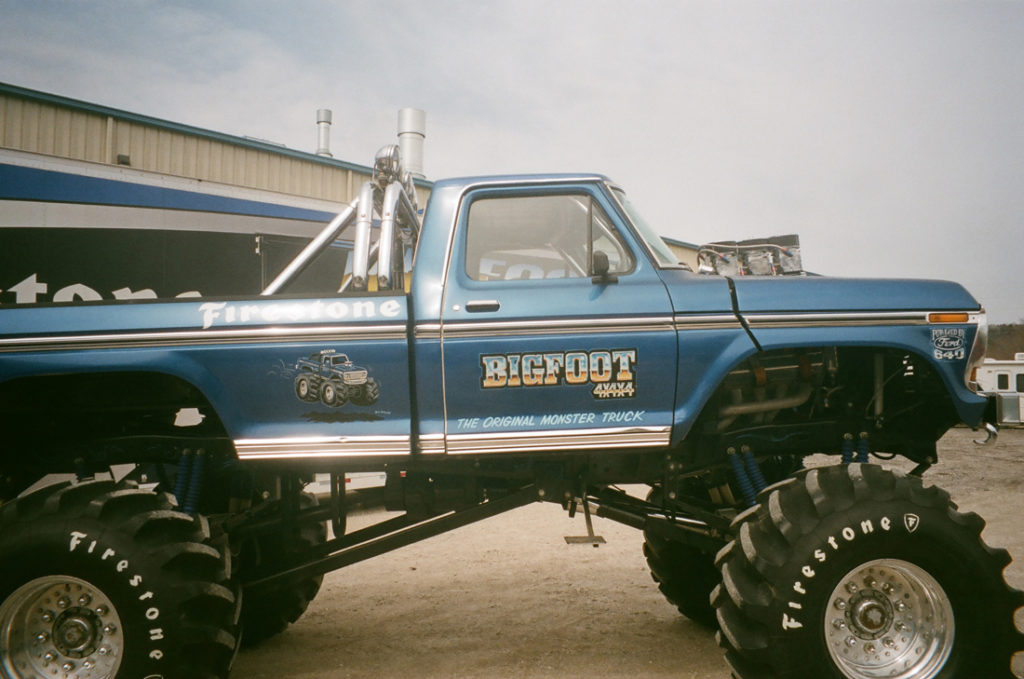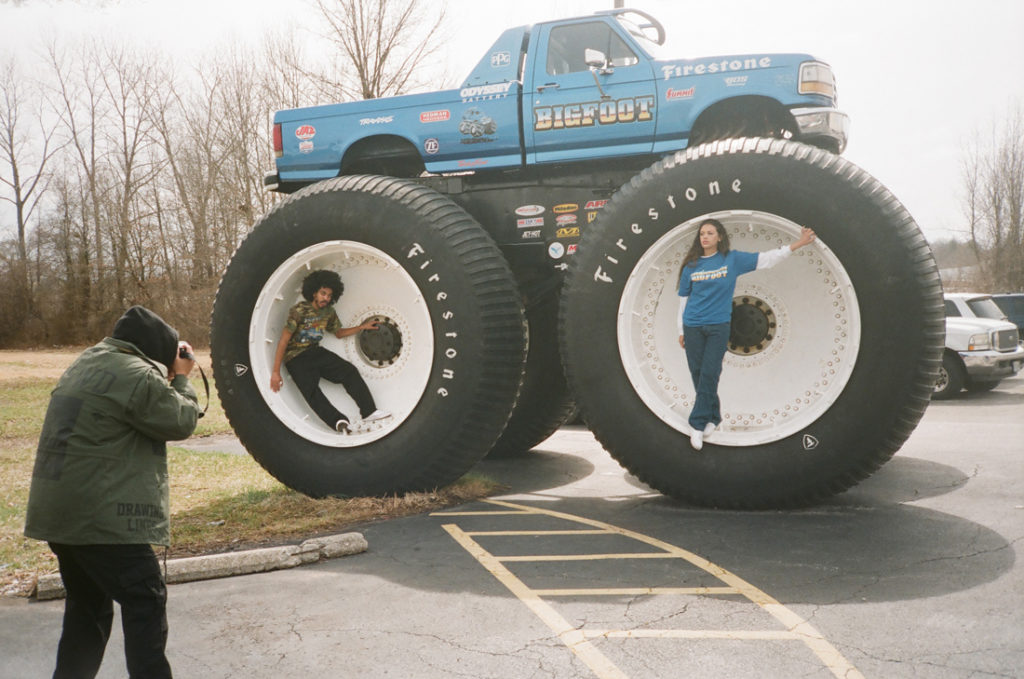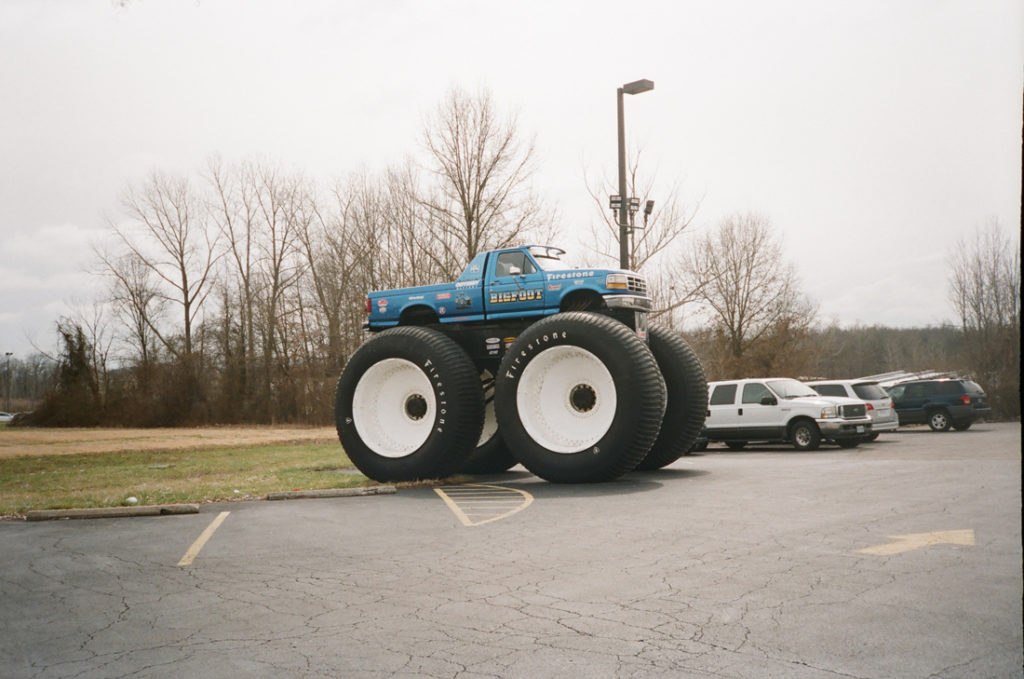 Dan showing Bobby and Ben Hundreds some videos of him driving BIGFOOT.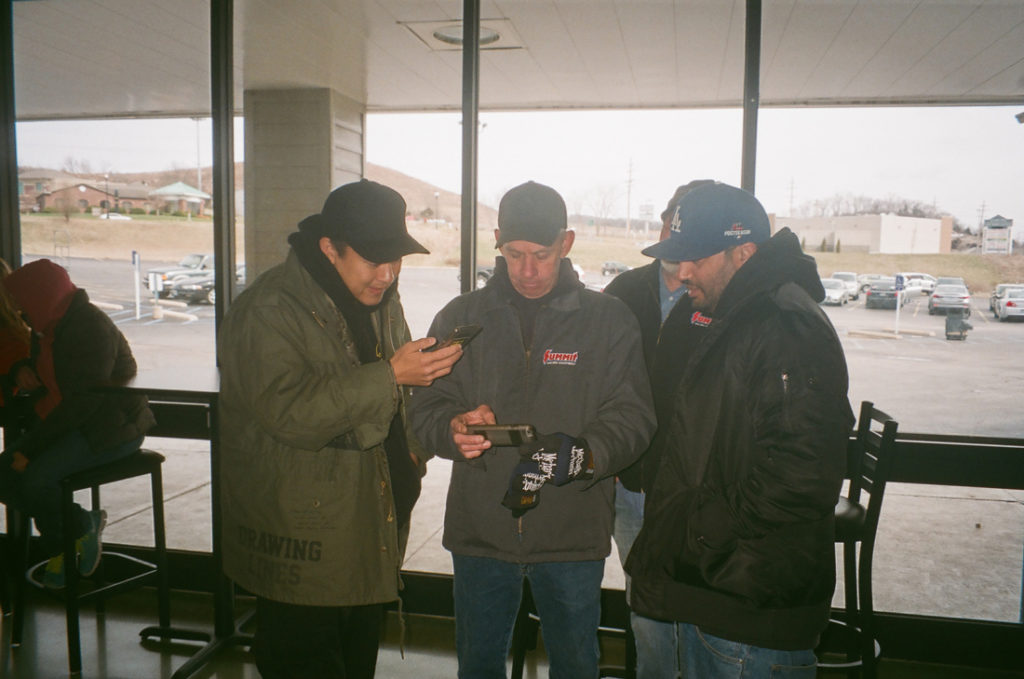 Larry Swim, another one of BIGFOOT's incredible drivers.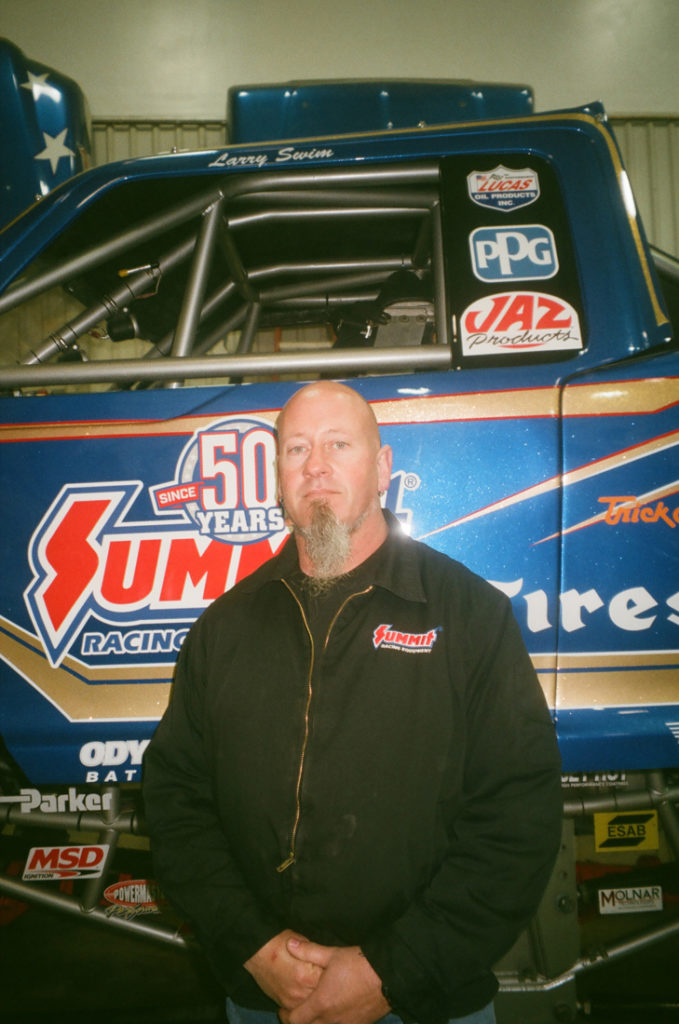 Models Symi McClure (@_symba) and Lloyd Camby (@rocking.chair).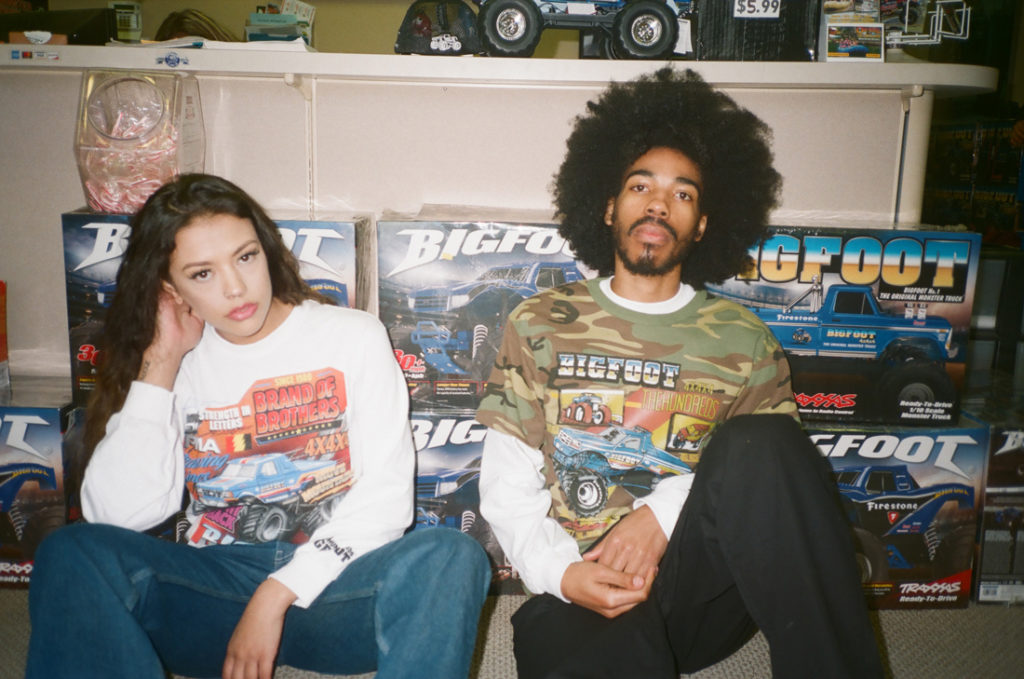 Inside BIGFOOT HQ.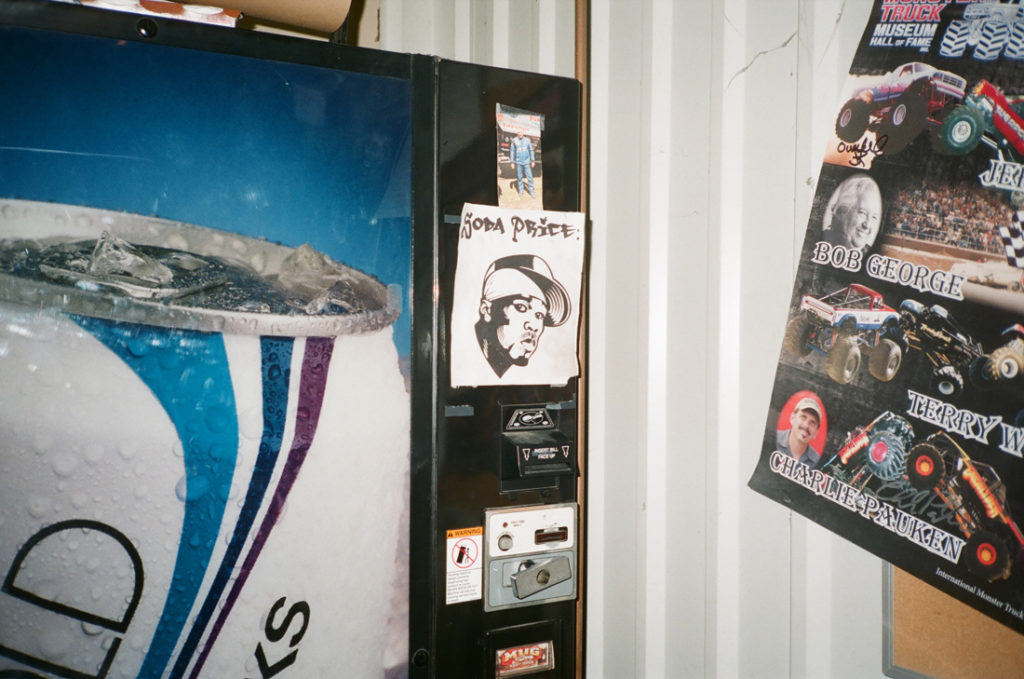 Where the embellishments happen.