A few months after Ben Hundreds and Bobby Hundreds started The Hundreds fifteen years ago, Ben adopted his pet pug, Wallace. Over the years, Wallace became the beloved and unofficial mascot of our brand—hanging out at our store on Rosewood, popping up at BBQs, and sleeping under somebody's desk in the office. If you've been with us for a while, you probably own something of ours with a Wallace cameo! Wallace Hundreds left us this morning, but his legacy will carry on through our brand. Thank you Wallace, for getting us to this point, and we will love and miss you forever.
#WALLACEHUNDREDS
From Bobby's blog post from 2009: "Who is Wallace? Why does he always end up on the blog? Why do we dedicate entire t-shirt graphics around him? Moreso than Adam Bomb, Wallace is the true mascot here at The Hundreds. Ben picked up the world's #1 pug within months of us starting the brand. So he's as integral to TH than any human being."
Wallace throughout the years:
Hanging out at The Hundreds' office.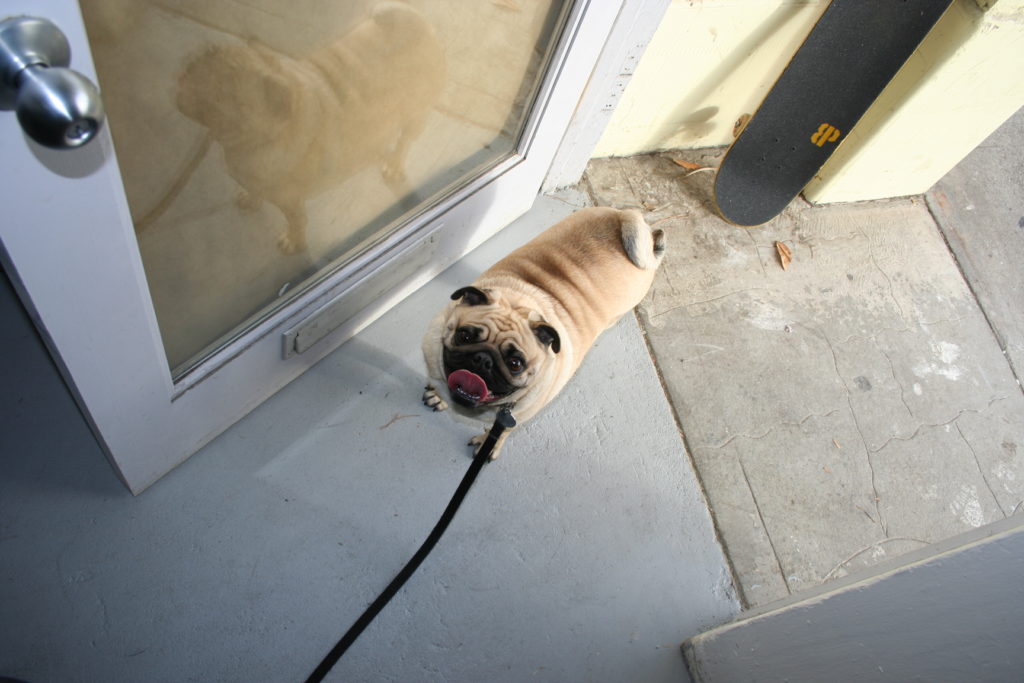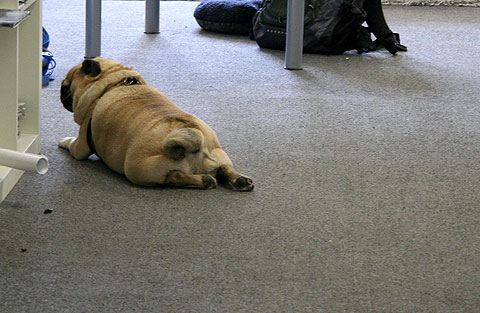 Wallace and Scotty Trillz.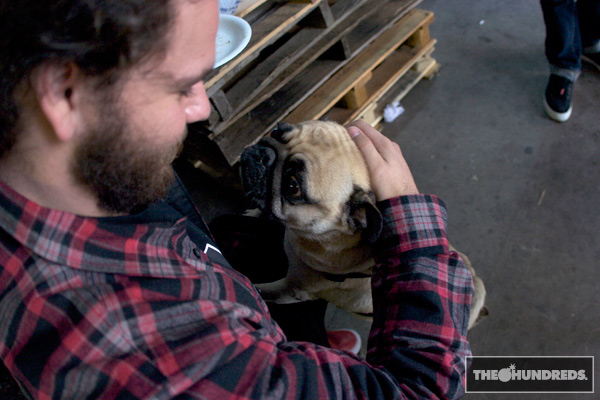 The real OG of RSWD.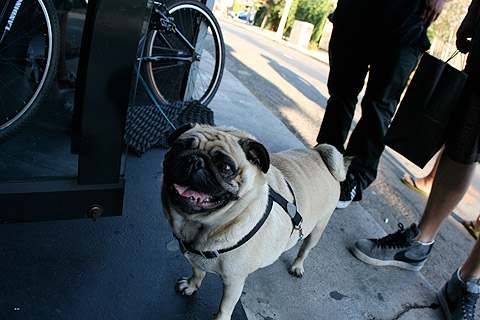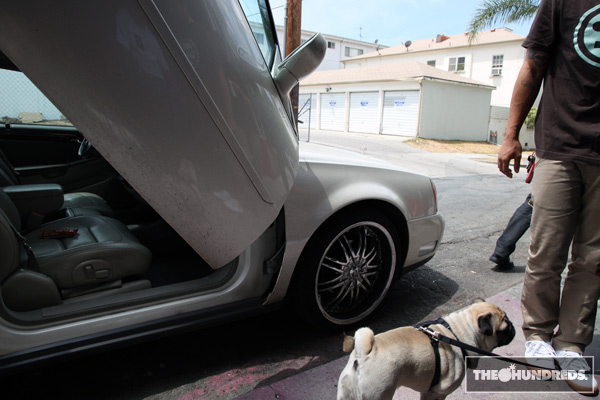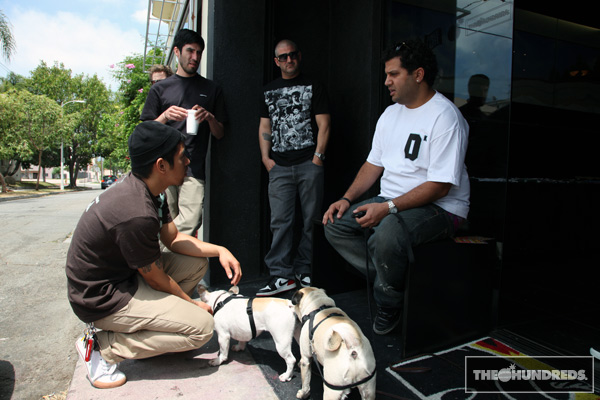 A real good boy. Here's Wallace keeping guard over the front door during our 2009 Black Friday Sale on Rosewood.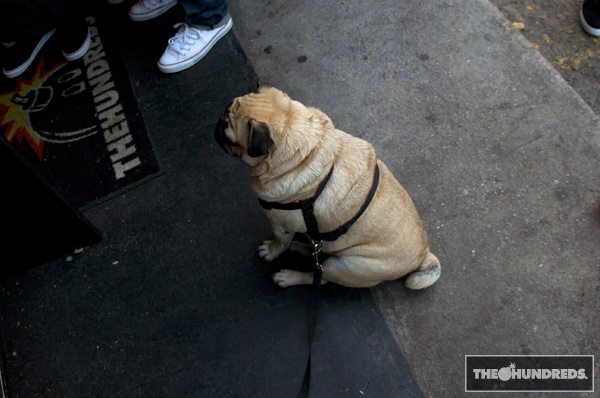 Here's Wallace and our brother, a proper legend and Venice OG, Merf, who passed away this week. Read Bobby's dedication to Merf here and Ben's here.
"I always thought you were larger than life, and now you truly are." We miss you, dear friend.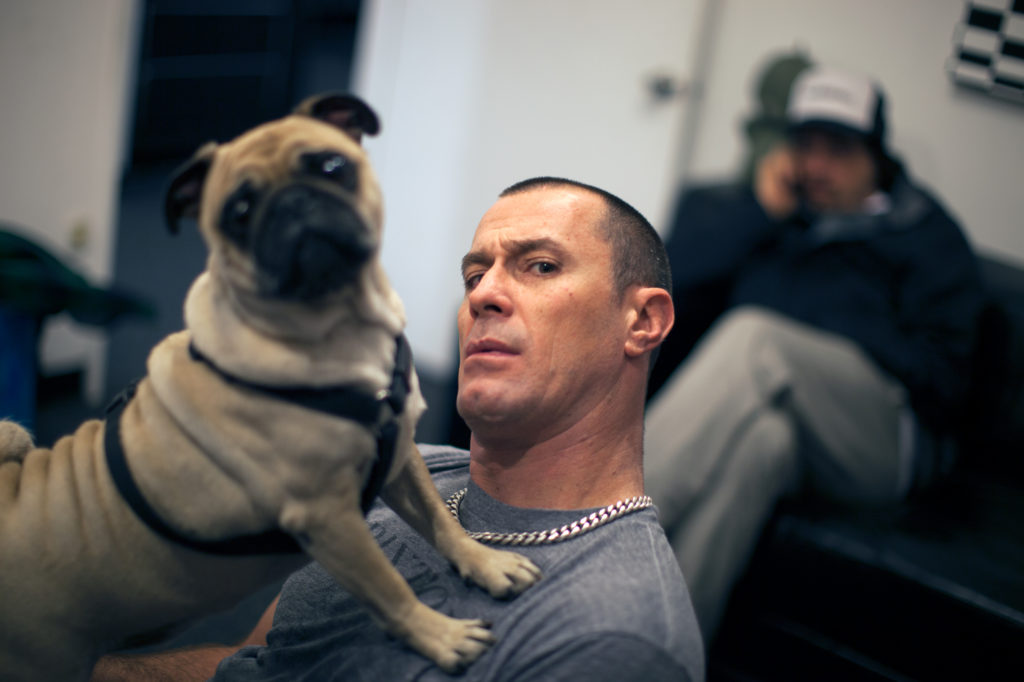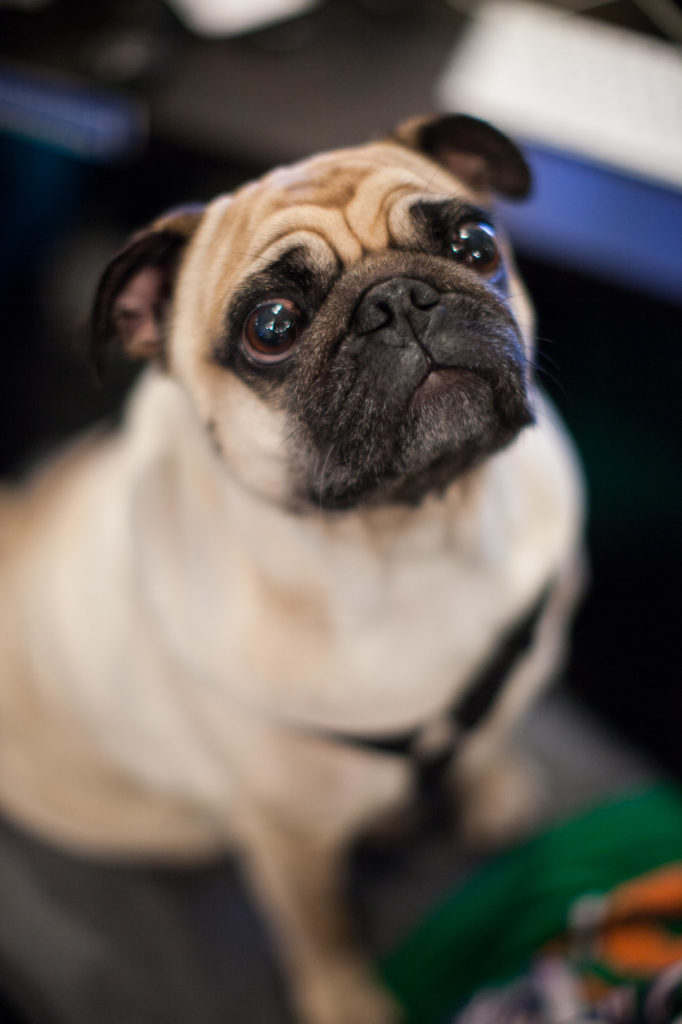 All the graphics The Hundreds has dedicated to our most beloved mascot:
Wallace has been with The Hundreds since day one, and we've commemorated the best pug ever with T-shirt graphics throughout our brand's 15 years. If you're a long-time The Hundreds fan, chances are,  you probably own a shirt with one of the below graphics on it. Wallace forever.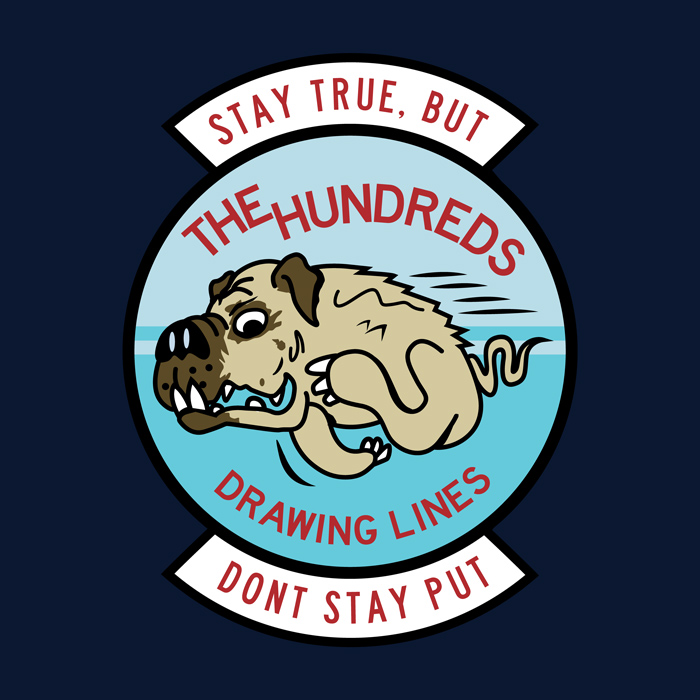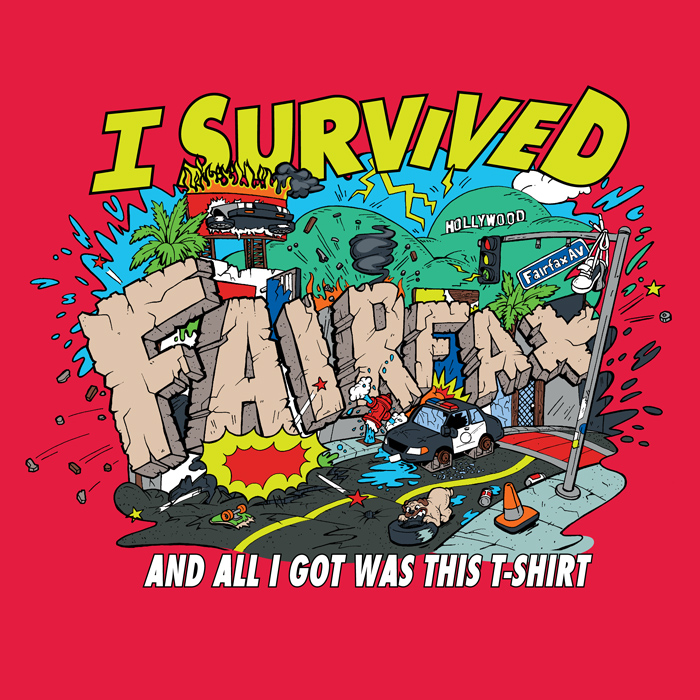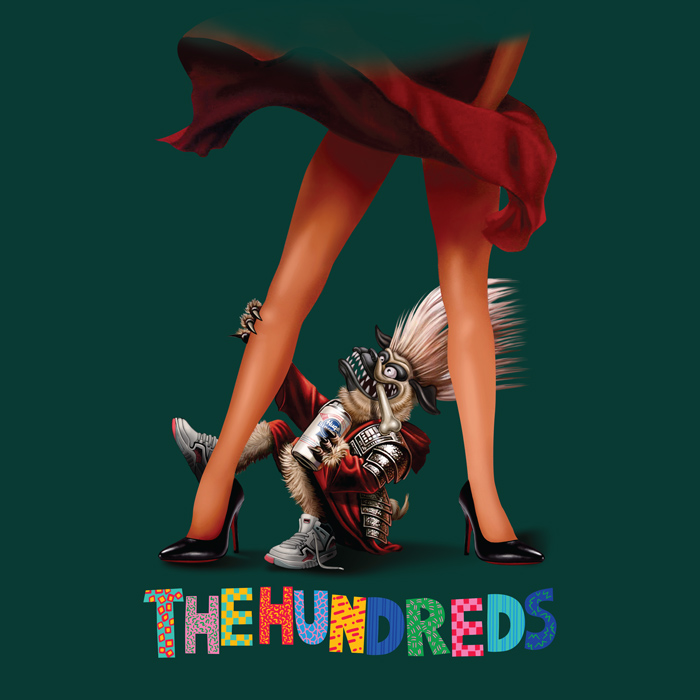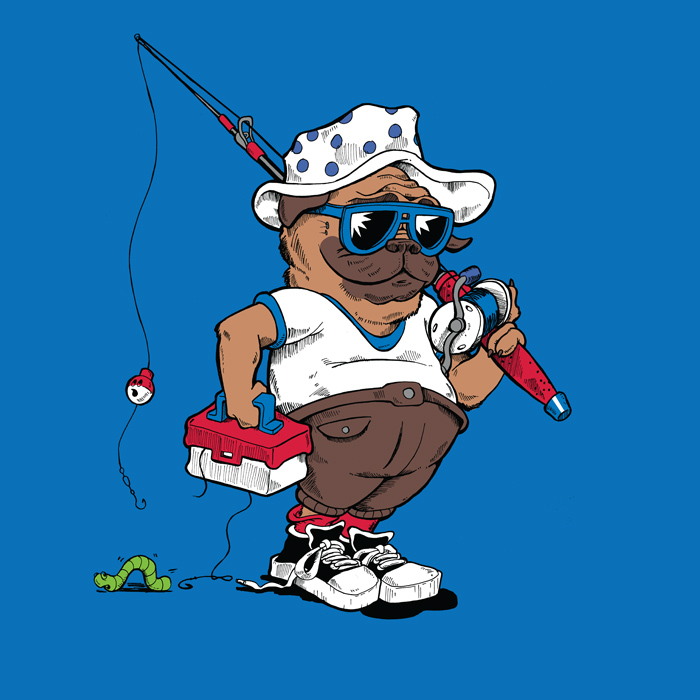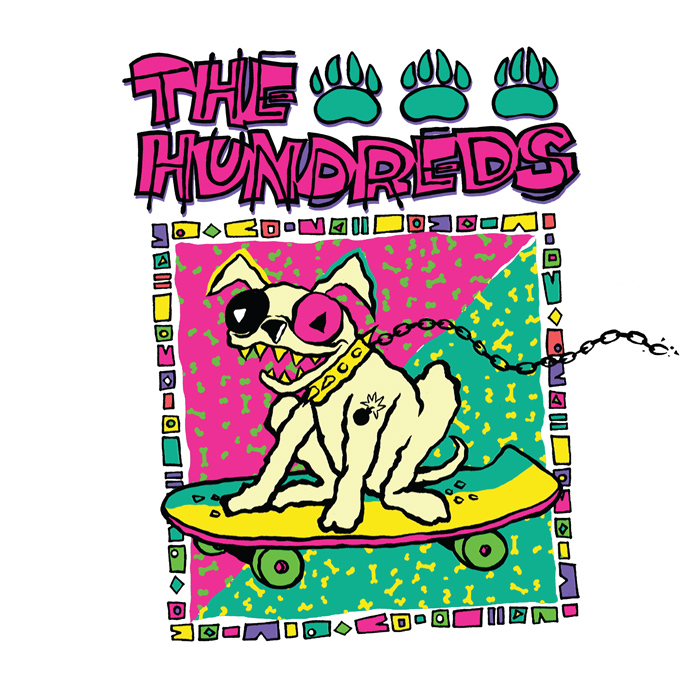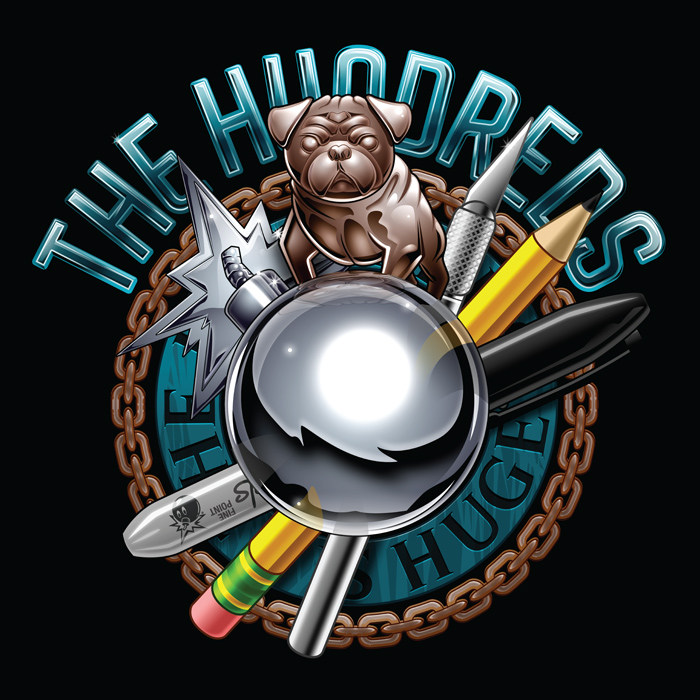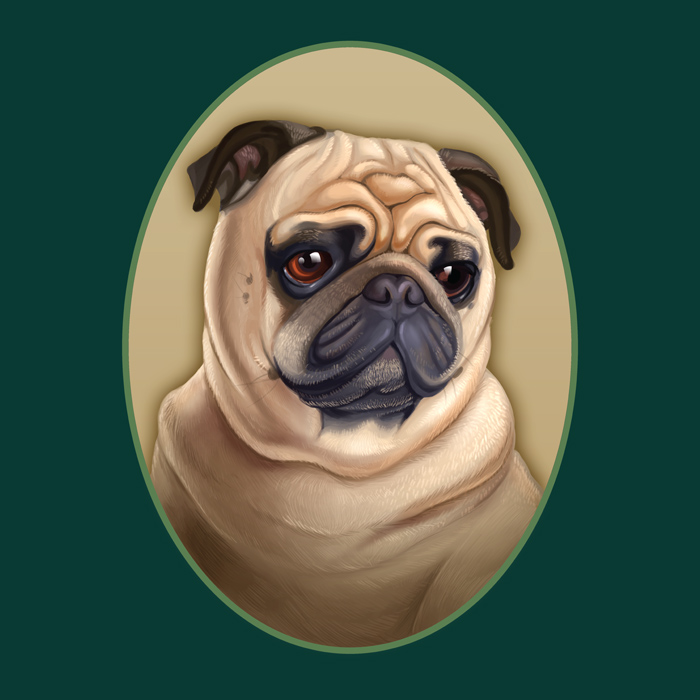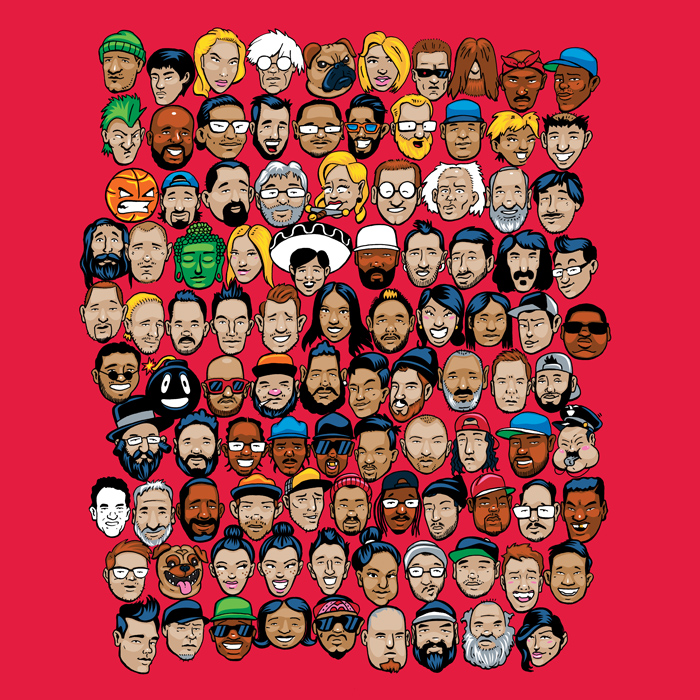 Artwork by the OG 2SHAE, featuring Wallace in the top right corner.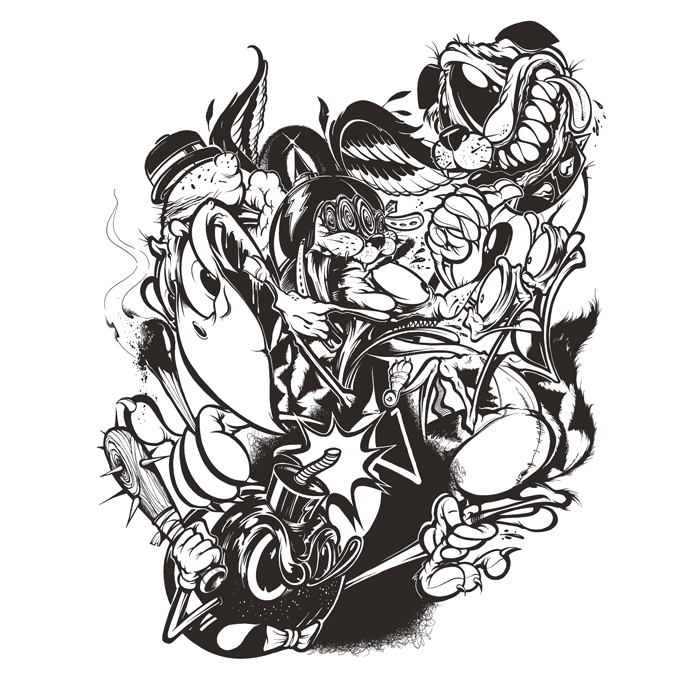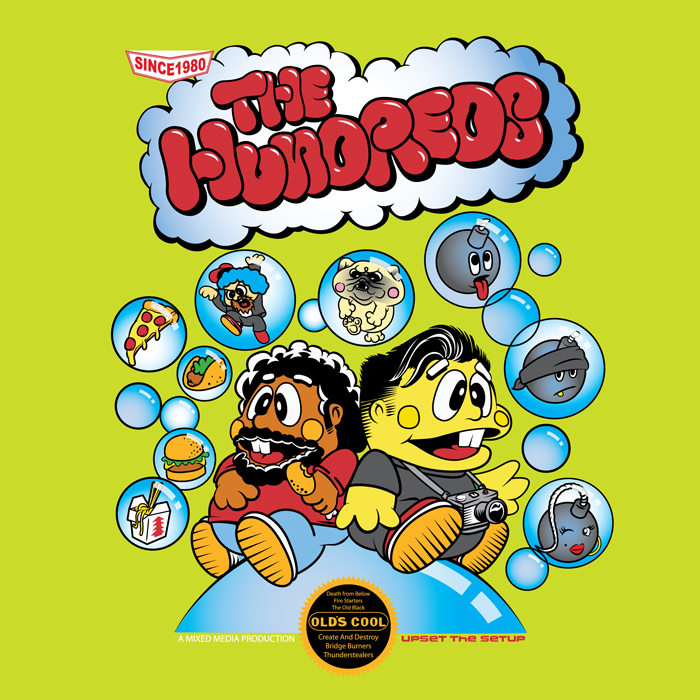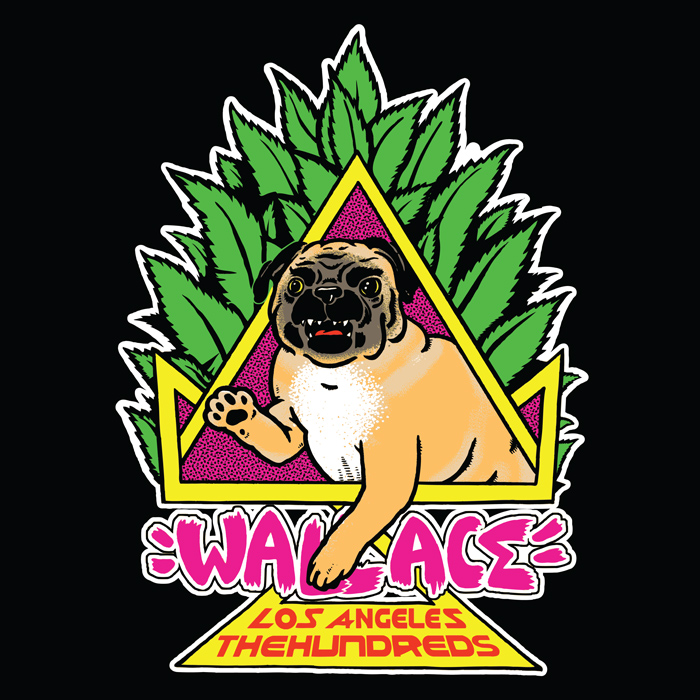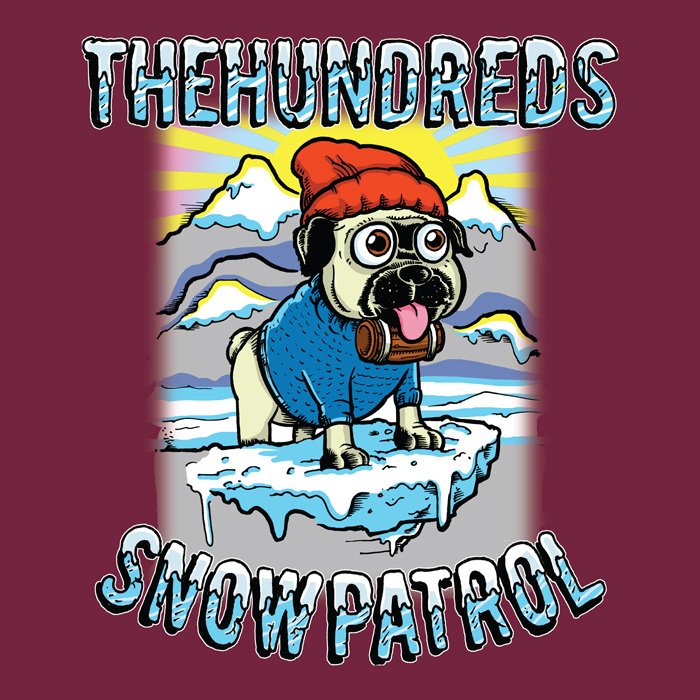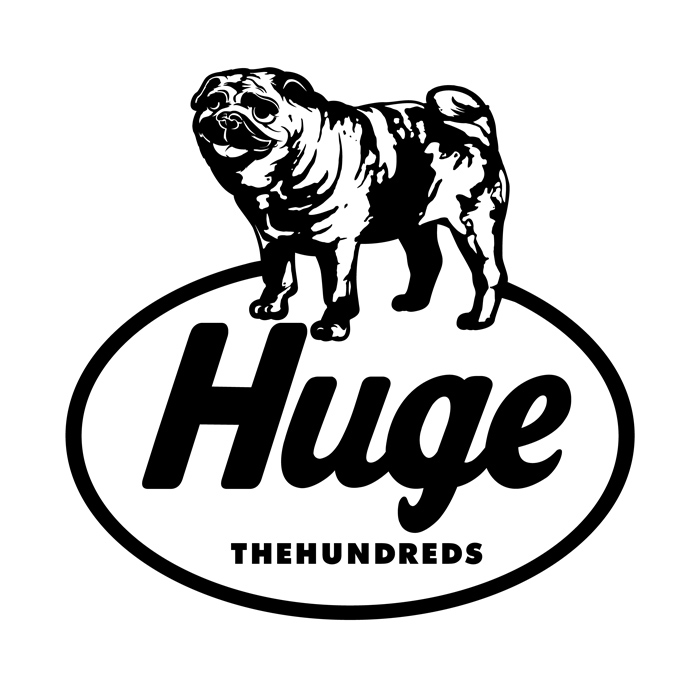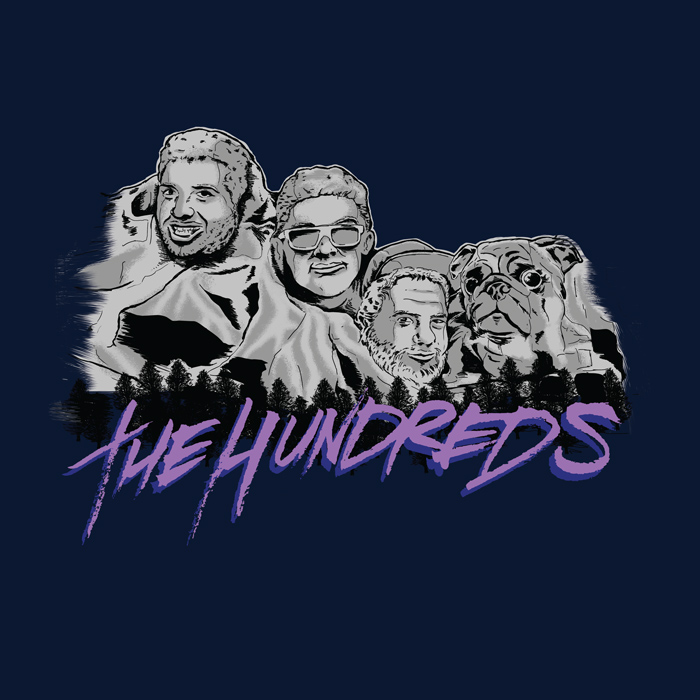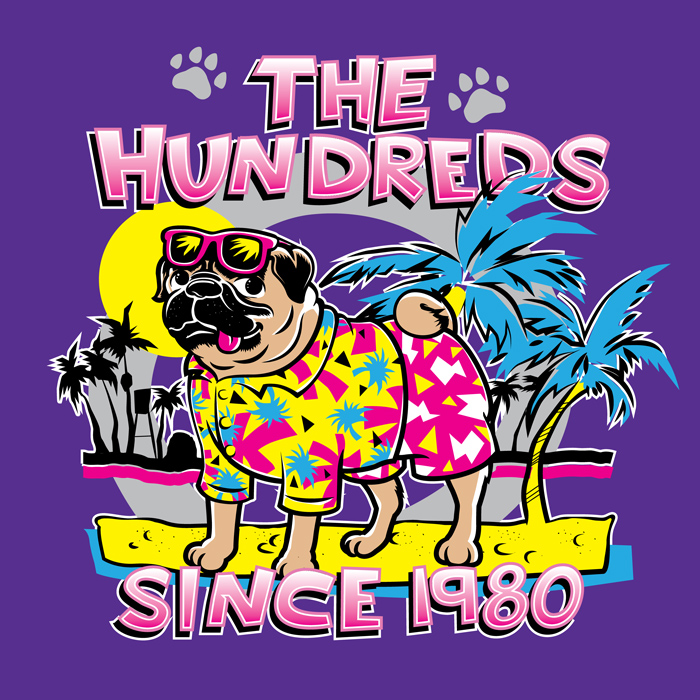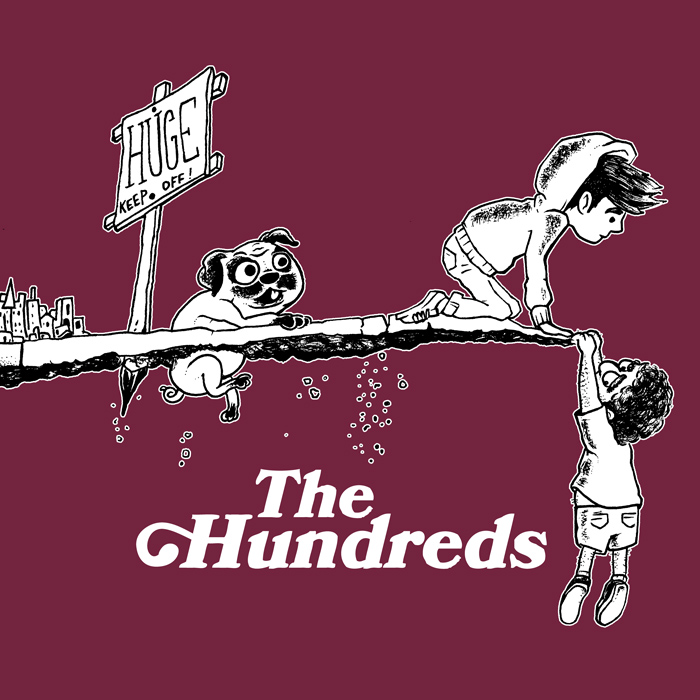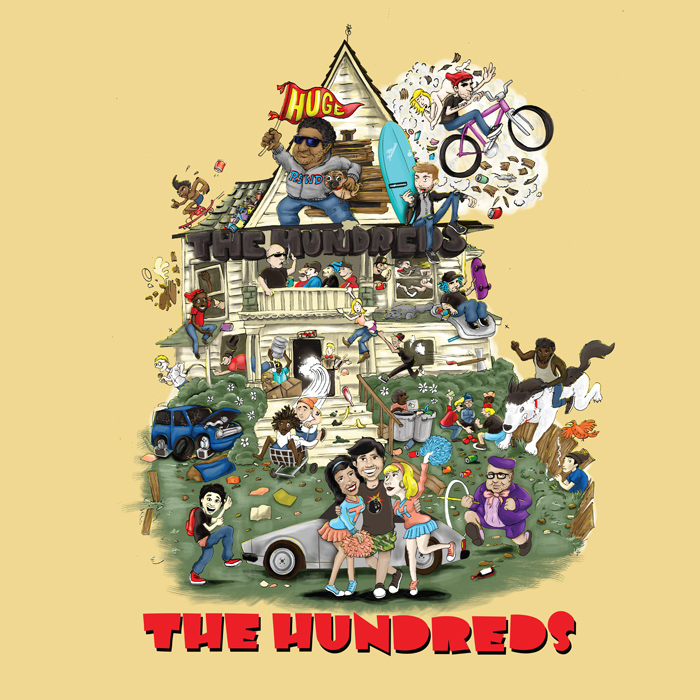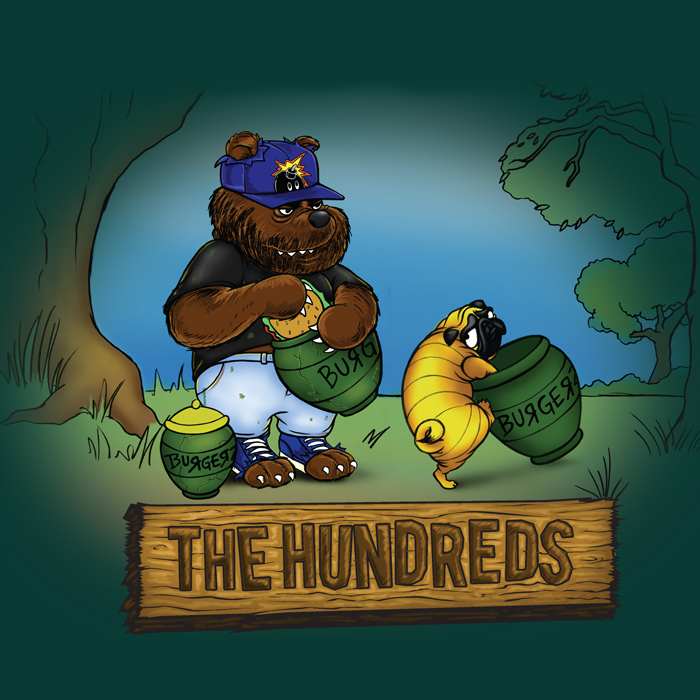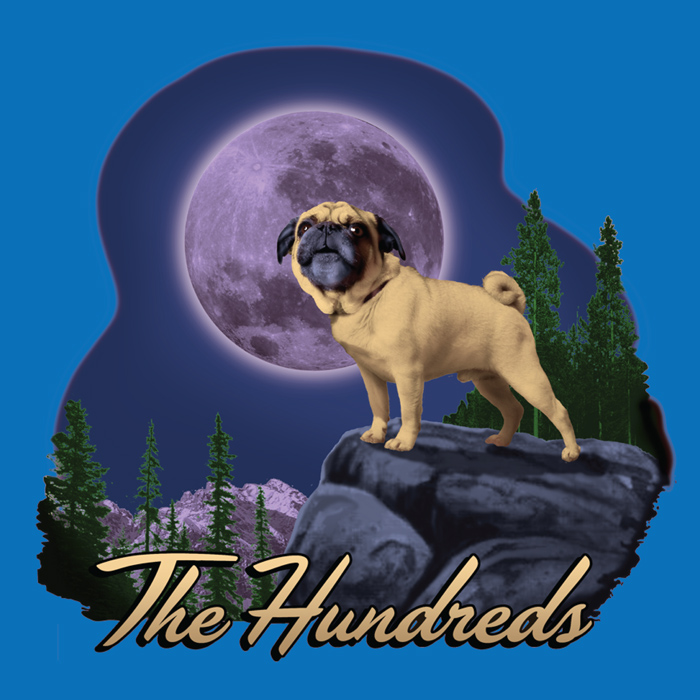 Inspired by Jim Hightower's original quote, "Even the smallest dog can piss on a big building."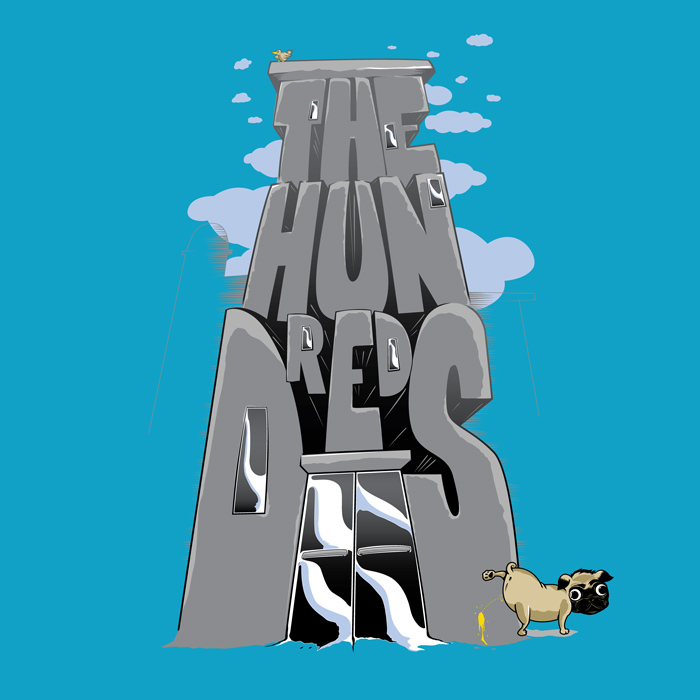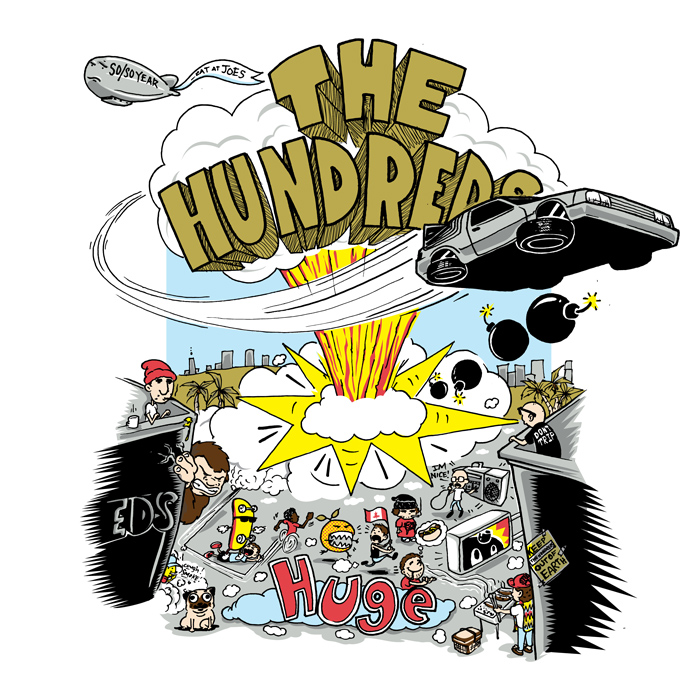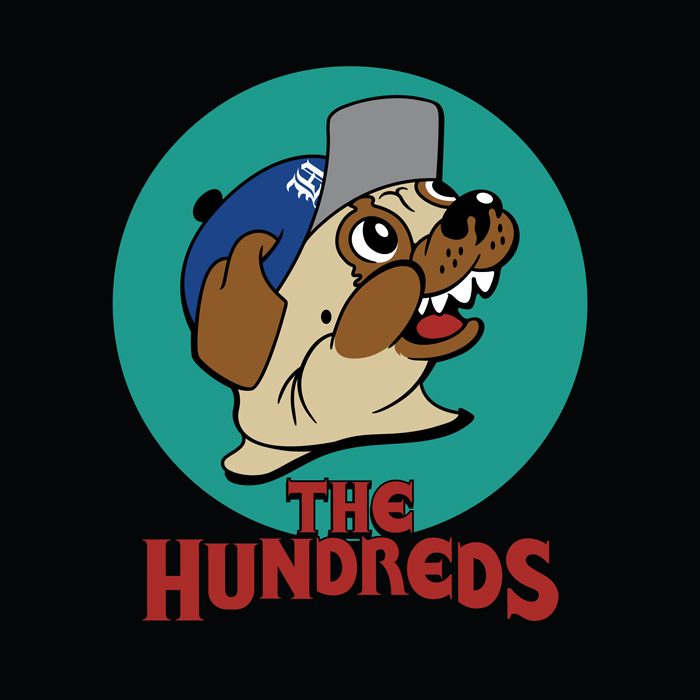 The "Scary" graphic featured a misshapen Wallace inspired by Stephen Gammell's Scary Stories to Tell in the Dark series. Original art here.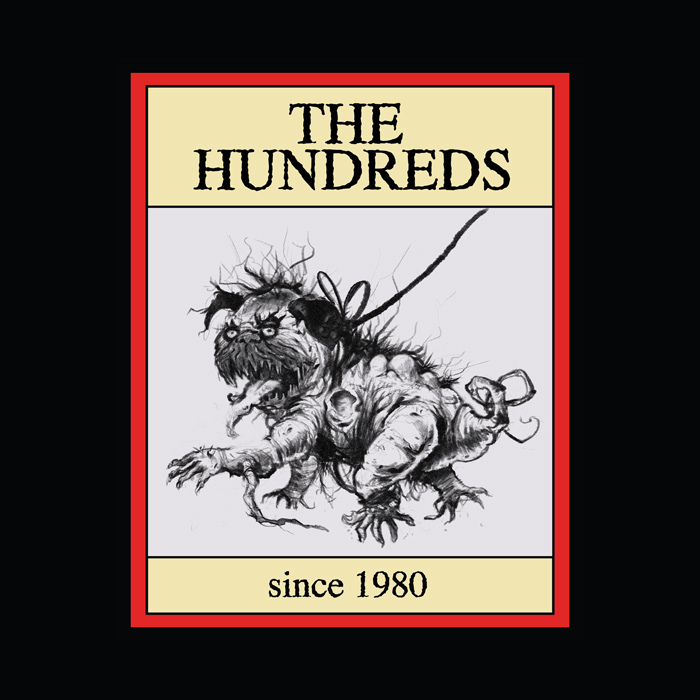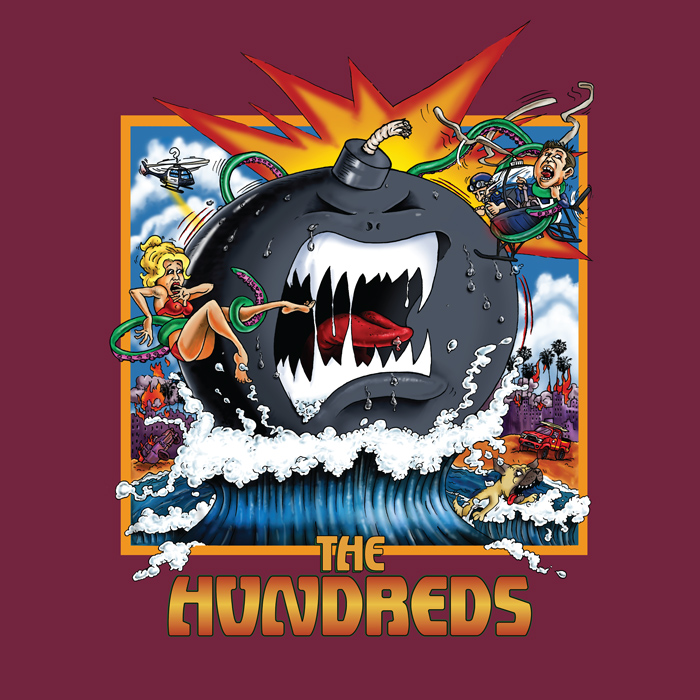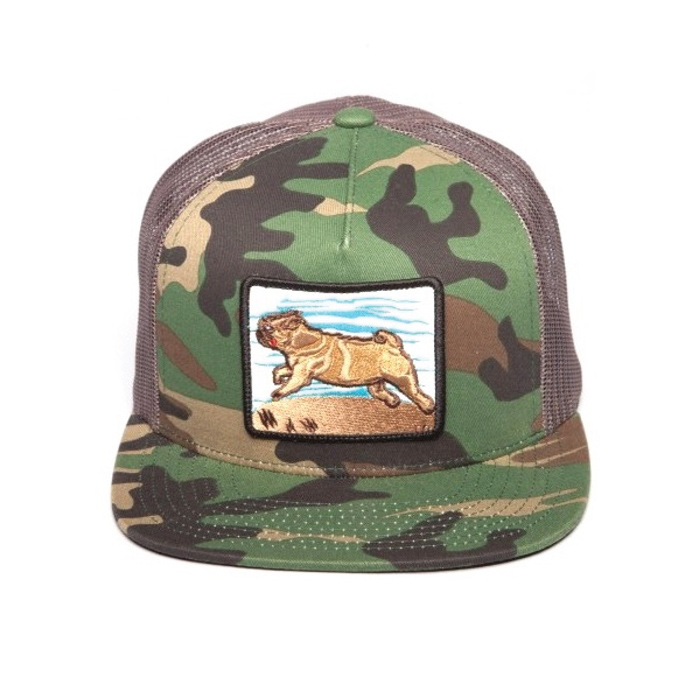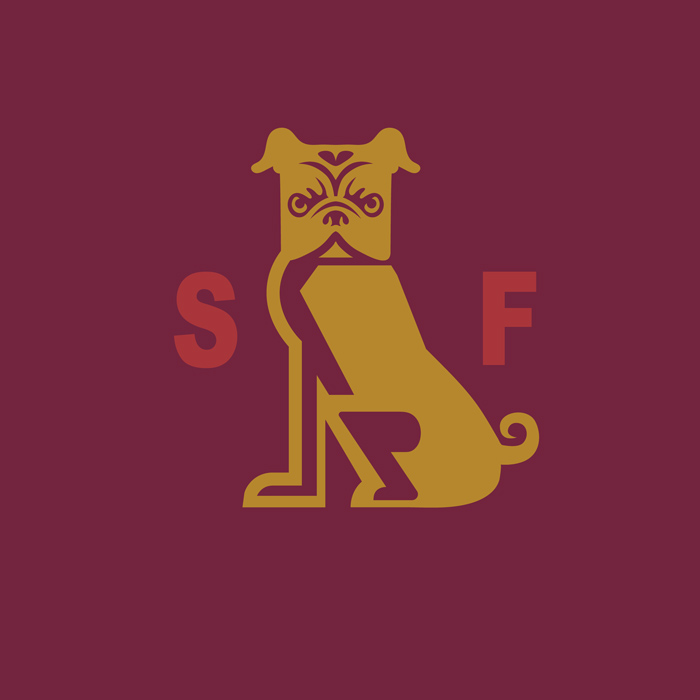 And here's the late art & design visionary Michael C. Gross with a Wallace sticker we made, inspired by one of his National Lampoon Magazine covers.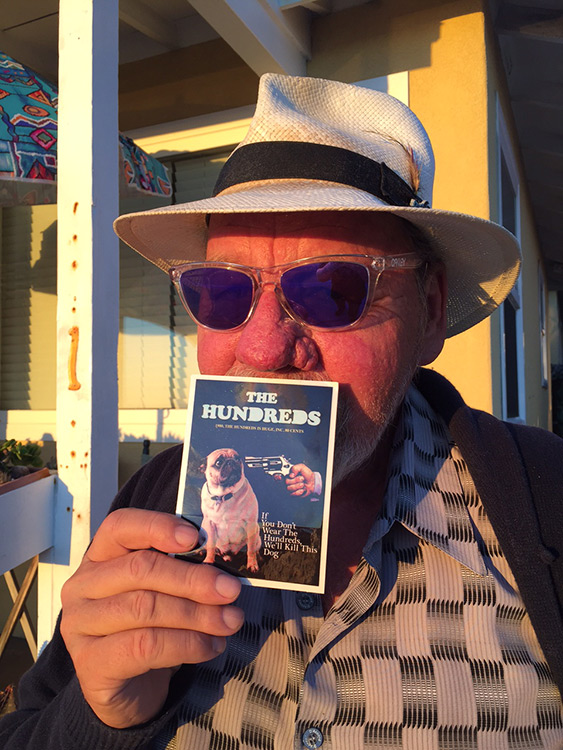 RIP WALLACE HUNDREDS, 2004-2018