Posters Otomo Katsuhiro x Graphic Design – The title for this book is a bit confusing. Here's one word that will clear things up: AKIRA. Katsuhiro Otomo has largely been attributed to creating the adult graphic novel genre, and AKIRA was his first runaway hit. The book chronicles Otomo's work through various posters and marketing material. The book is filled with 176 pages of full color photos and is B4 sized (approximately 10 inches x 14 inches).
Source: PIE International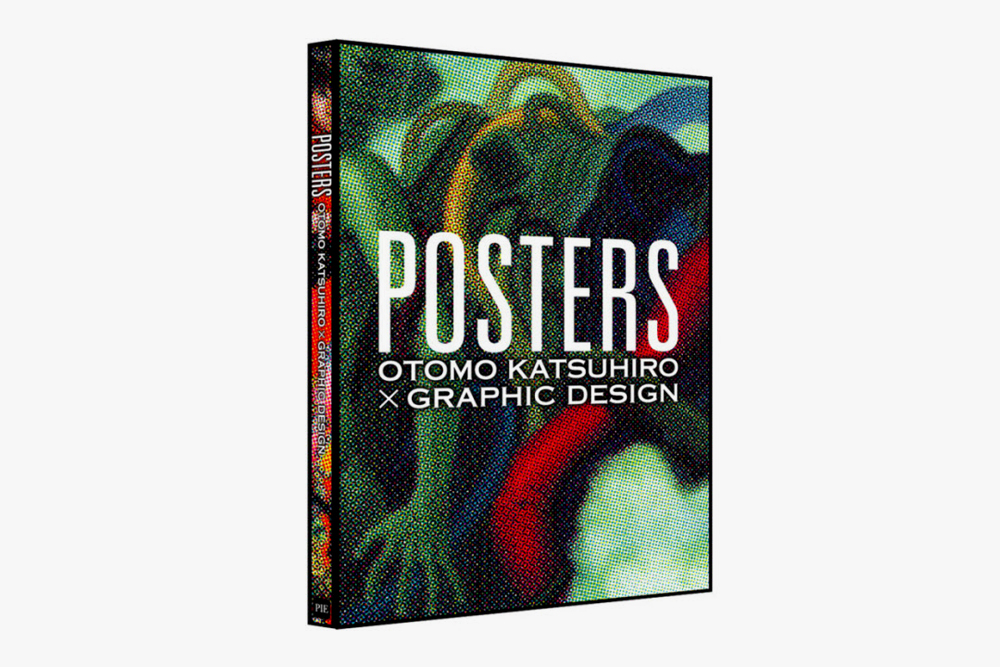 K1X Spring/Summer 2014 – German based K1X has always been firmly rooted in basketball, but over the last two decades it has also developed a strong mind for design. Their menswear collection is influenced by sports and the street. For the Spring and Summer 2014 collection, the brand returns with tanks and tees that take inspiration from cult basketball movie White Men Can't Jump and introduces their own version of the floral print: Oahu. Look for the collection to be available in stores now.
Source: K1X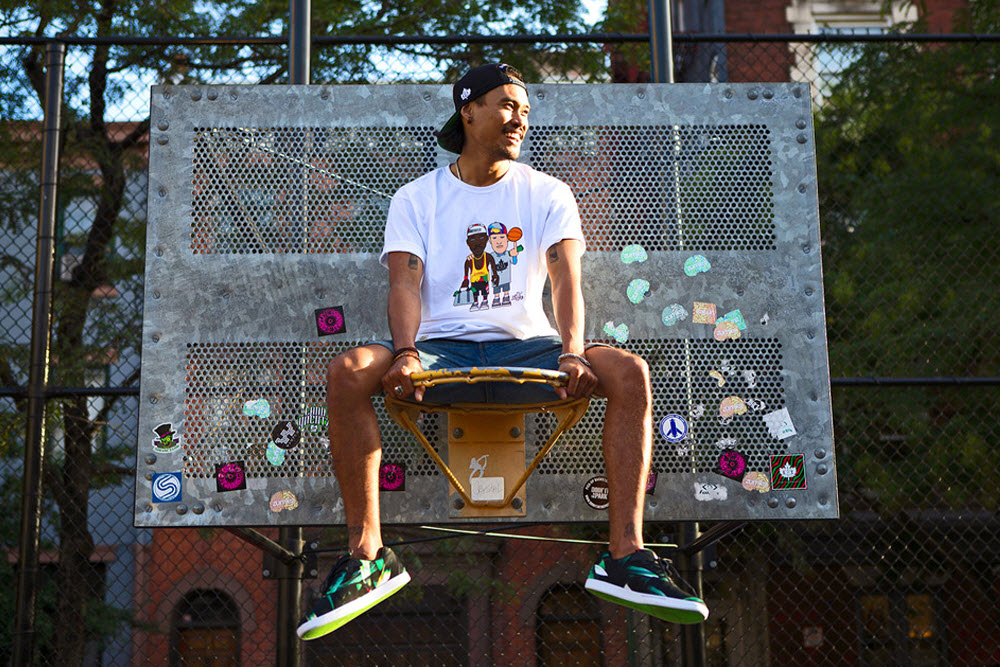 Barneys x Sperry Top-Sider – Barneys has been teaming up with Sperry Top-Sider for a number of seasons now, and Spring/Summer 2014 bring forth a new collection of the venerable boat shoes. These nautical favorites return with an upper made from supple suede leather in gray, red, green, and black. Instead of the usual white outsole, Barneys as opted for a slightly specked that corresponds to the suede uppers. The colors are inspired by maritime flags and the collection should be in stores now.
Source: Barneys New York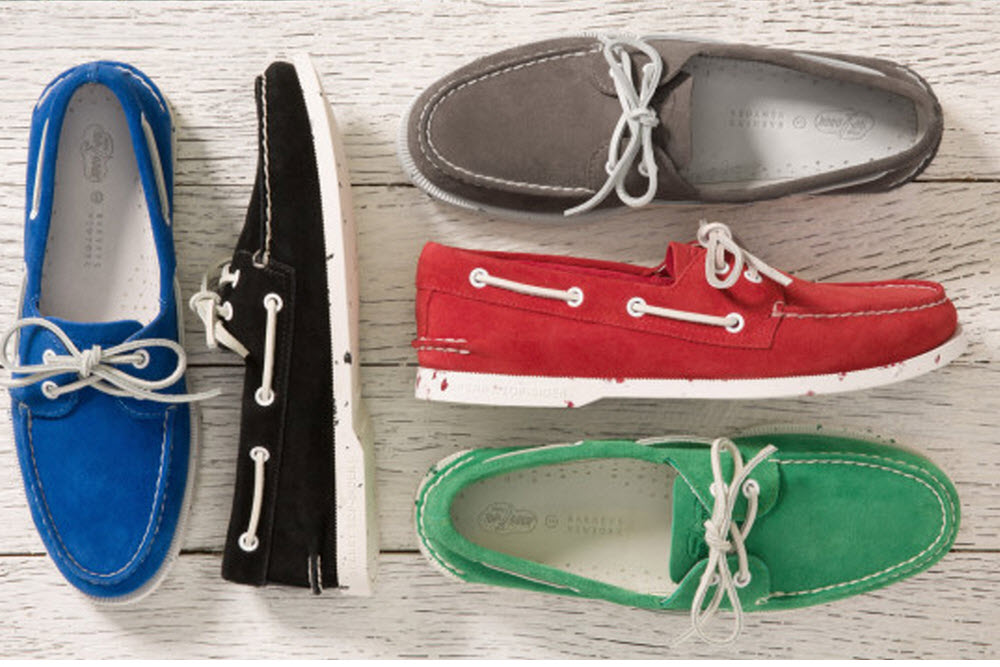 Casio G-Shock GA100 Camo Dial –  The durability of the G-Shock series from Casio has made it a favorite among those in the armed forces. Soldiers from across the globe have opted for the trusty timepiece, so it makes sense for G-Shock to integrate a military theme to their design. The new Camo Dial series has the GA100 arriving in two colorways–one with a matte black casing with a woodland camouflage dial, and a grey piece with greyscale camo. The timepieces are set to retail for $147 and are set to hit stores in the next few weeks.
Source: G-Shock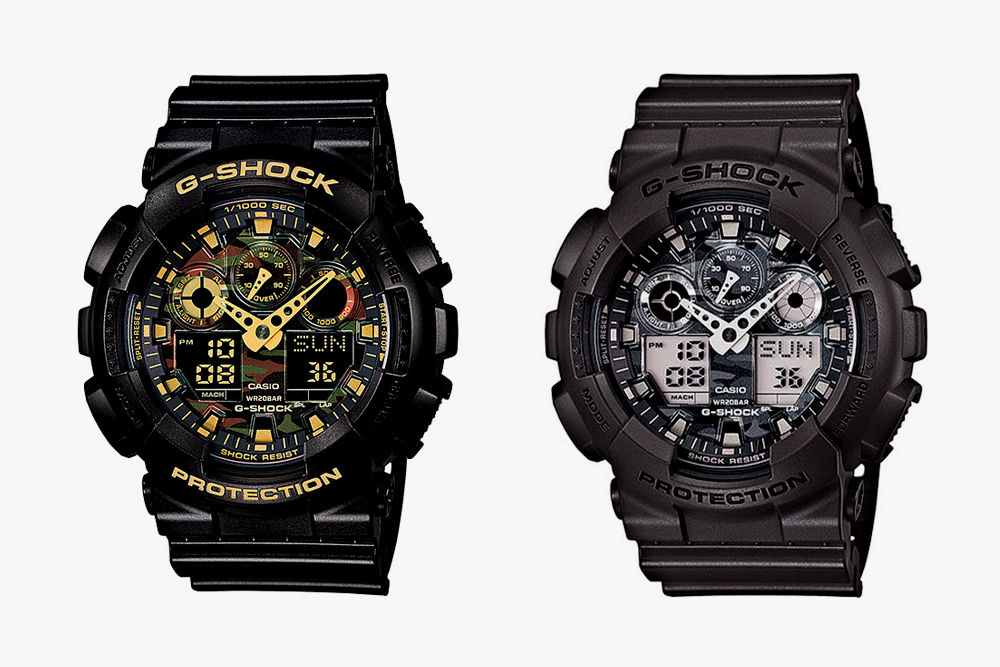 Medicom x The Simpsons – With 25 seasons underneath their belt, The Simpsons can do no wrong… but they're getting awfully close with their latest collaborative project with Japan's Medicom. The familiar Matt Groening cartoon is bastardized as Bart and Homer are re-created as Bearbricks. Bart's spiky hair is replaced by eerily protruding ears, and Homer looks out of place with this new slim silhouette. The creation seems contrived, but if this is your thing the collectible vinyls are available in the 100% size for about $15.
Source: ZOZOVILLA