Atelier Roberu – Japan's inexhaustible search for quality allows room for brands like Roberu: small little enterprises with artisans crafting from vintage stock. This leather accessories-maker has opened up their own shop, and instead of just a storefront, the space is also home to a small workshop. Any visit to the store also means the chance to catch the masters working on a leather cuff, wallet, or camera strap. Atelier Roberu is open everyday but Wednesday, and makes for a nice stop and learning experience.
Source: Roberu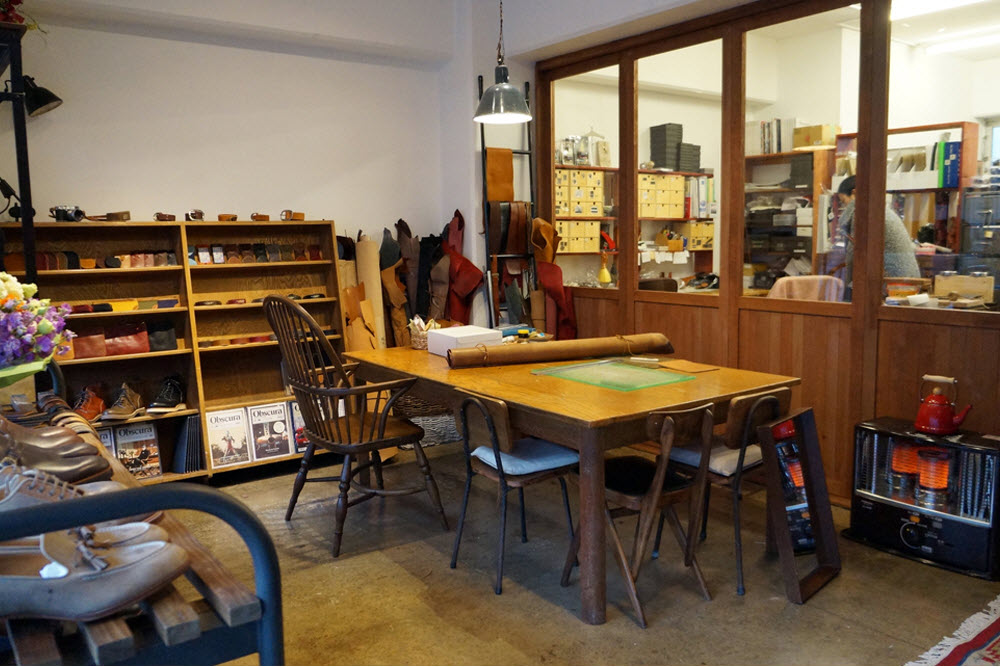 Samsung Gear Fit – The lackluster sales of Samsung's Galaxy Gear line of timepieces has the Korean giant going back to the drawing board. In lieu of a fully functional Android watch, the new Gear Fit is accompanied by a shorter list of smartphone companions. The watch arrives with a crisp and clear Super AMOLED screen that is also curved–a first in the market. The Gear Fit features a pedometer and a heart rate monitor, along with the ability to notify you of texts, e-mails, and phone calls. It may not have the robust list of functions as the Galaxy Gear watch, but it wasn't like there was a line of people waiting to talk into their wrist.
Source: Samsung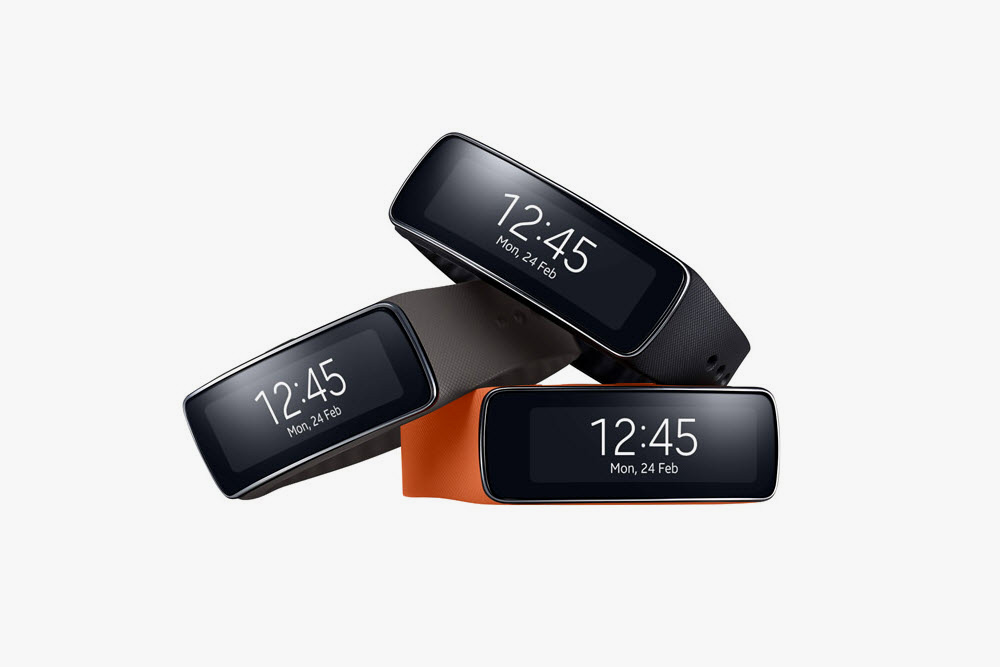 Carhartt WIP – The Work in Progress (WIP) line from Carhartt was a way for the brand to slowly move away from work wear toward fashion. The last couple of seasons still included work wear essentials updated for a WIP experience, but the latest Spring and Summer 2014 seems like a complete distance from the utility and appeal of workwear. The collection is flanked by knits and button-down shirts, with any semblance of workwear remaining only in the athletic sweats and outerwear. The look is definitely clean, but seems watered-downed and recycled; think of this line as a poor man's A.P.C. with slightly less panache.
Source: Carhartt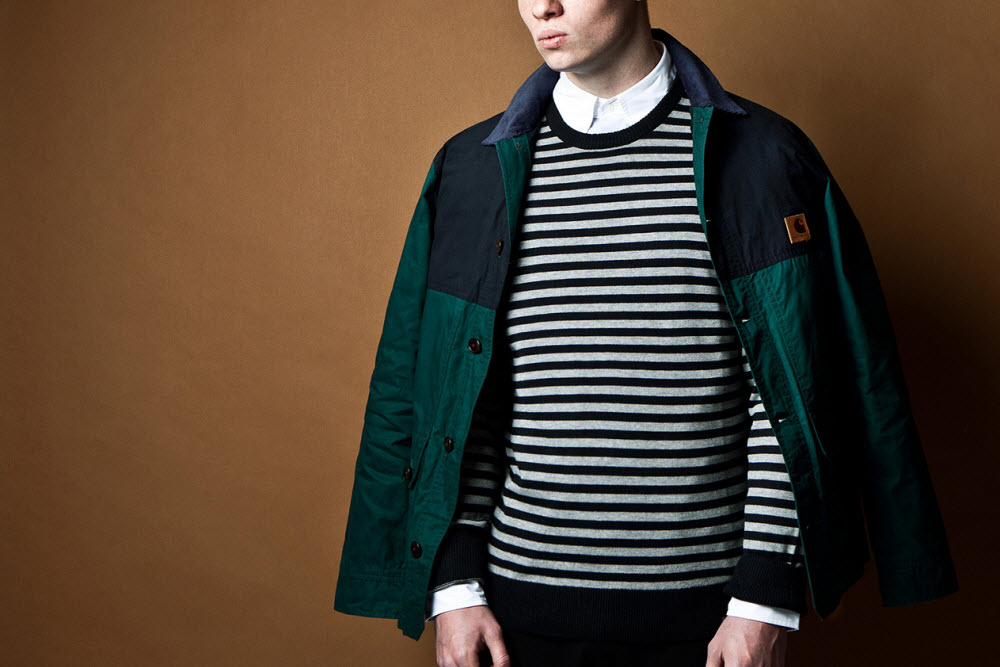 Packer Shoes x adidas – Many moons ago, Tracy McGrady (TMAC) and Kobe Bryant were mentioned in the same breath. But times have changed and the Laker Guard is a guaranteed lock for the Hall of Fame while TMAC has retired after a short stint with the Spurs. Packer Shoes wants to celebrate the greatness that TMAC exhibited during his 7 time All-Star run. With the help of adidas, Packer Shoes will release the blue and red patent leather TMAC 3 from the 2004 All-Star game. Only 200 pairs have been produced and will be exclusive to Packer Shoes. The sneakers drop this Saturday with TMAC standing by for autographs and pictures.
Source: Packer Shoes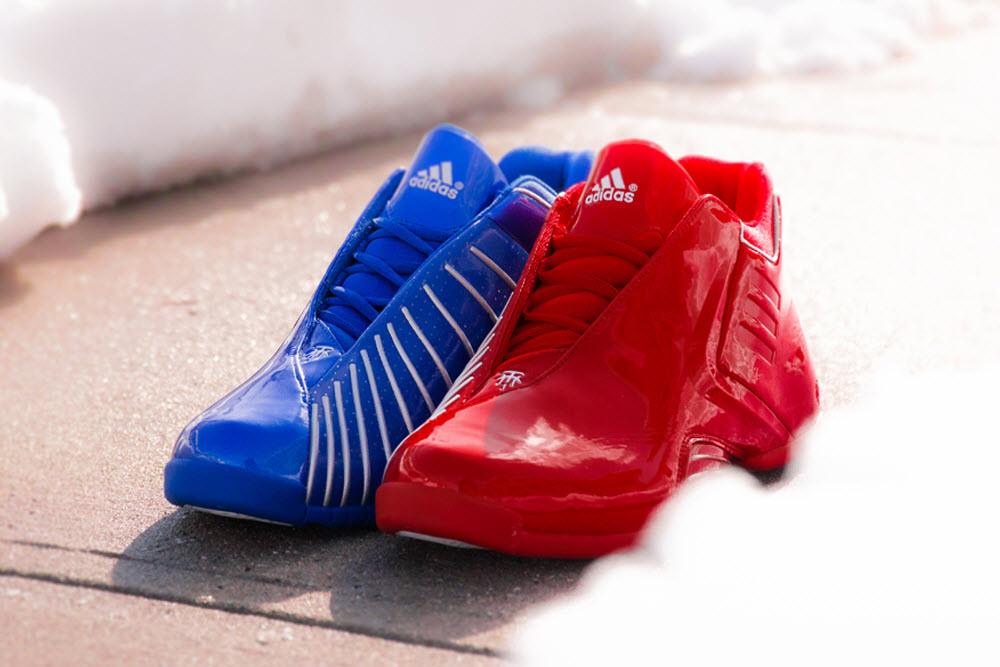 Apolis Fall/Winter 2014 – Apolis has been grinding for the last ten years; every bit of success was re-invested into the brand. They continue to do good by finding unique partners, and their little shop in Downtown Los Angeles is a highlight for any out-of-towner. For the Fall and Winter season, the brand builds a robust and extensive line of menswear. Instead of just essentials and a couple of key jackets, the brand takes on men's suiting along with travel gear. The bold move pays off as the collection indicates tons of growth and development.
Source: Apolis