I've known Alyasha for over a decade now, and been a fan of his work for twice that. Even though I consider him my mentor and have conducted a handful of interviews with him over the years, I still learn something new every time we sit down. Today, it's the larger story of his jump-starting Phat Farm, Russell Simmons' popular urban label in the 1990s.
As an admirer of Ralph Lauren's brand enterprise (but cognizant of Polo's capitalization on inner-city black youth) Aly holed up in a Jamaican restaurant and started brainstorming. His friend Dom Trenier had told him Russell was thinking of firing up a clothing line, and so Aly approached the Def Jam founder with his concept. "You're the creative director," Alyasha remembers Russell saying, "He was like, 'I want you to design it.'"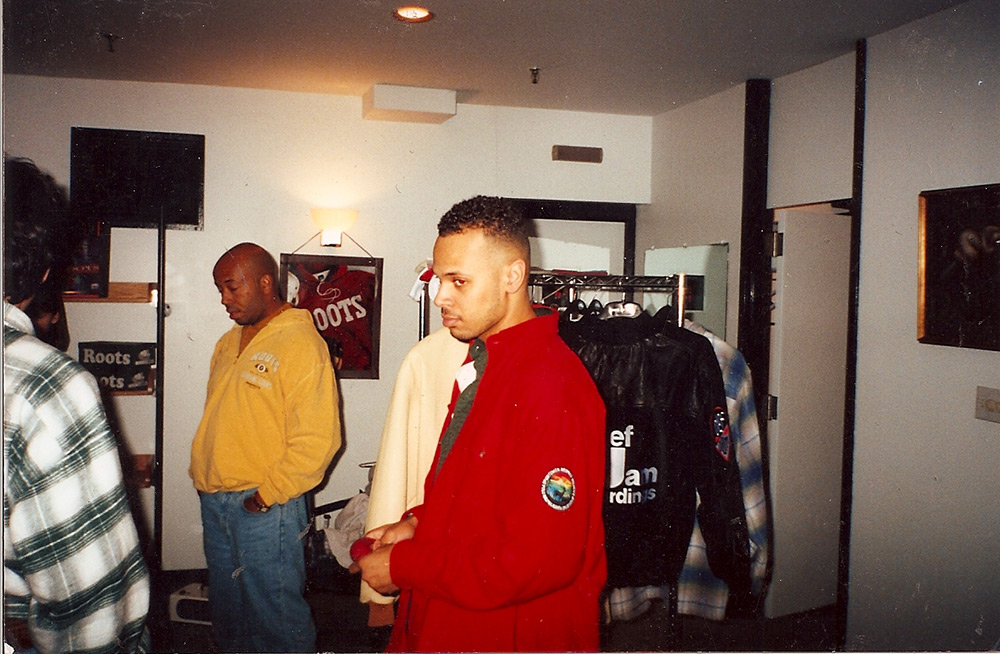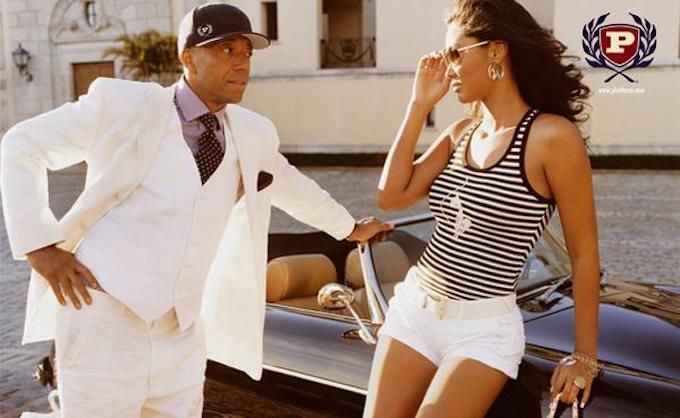 There are chapters of these anecdotes. Chronicles. Alyasha Owerka-Moore is one of streetwear's most prolific designers, the man behind Dub and Droors, American Dream Inc. skateboards, Assault skateboards, Alphanumeric, Fiberops, and most recently, The Teen-Aged. There are also just as many half-starts, including a denim program with Bob Hurley, and even a then-unknown Pharrell Williams project: "I had a conversation with Pharrell about BBC, which went nowhere…"
"He came to you to help launch BBC?"
"Yeah, that's right. I told him about Nigo because he hadn't heard of Bathing Ape yet and that's that... The dude's brilliant. I'll leave it at that."
For as long as I've known Alyasha, he's lived here in San Diego. The sleepy Southern California beach city is far from home for the New York designer, who fought through Brooklyn in the late '70s. On welfare, Aly felt the pressure of being of mixed race and a "hippie kid" transplanted from Amherst, Massachusetts. "All the black kids were like, 'What are you, Puerto Rican? You talk like a white boy.' And the Puerto Rican kids were like, 'You talk like a white boy.'" It was skateboarding and hardcore punk and graffiti that rescued him from the throes of adolescence.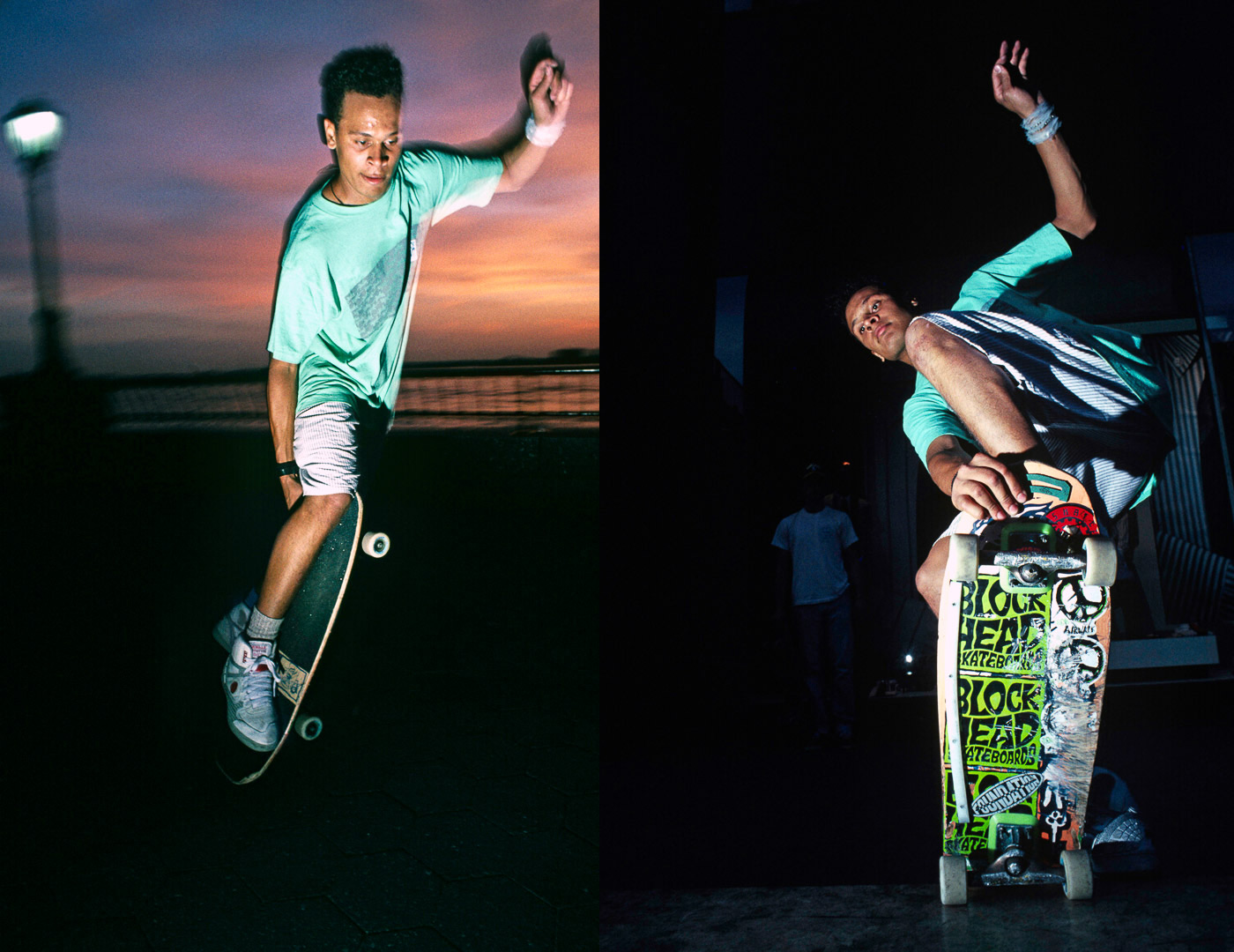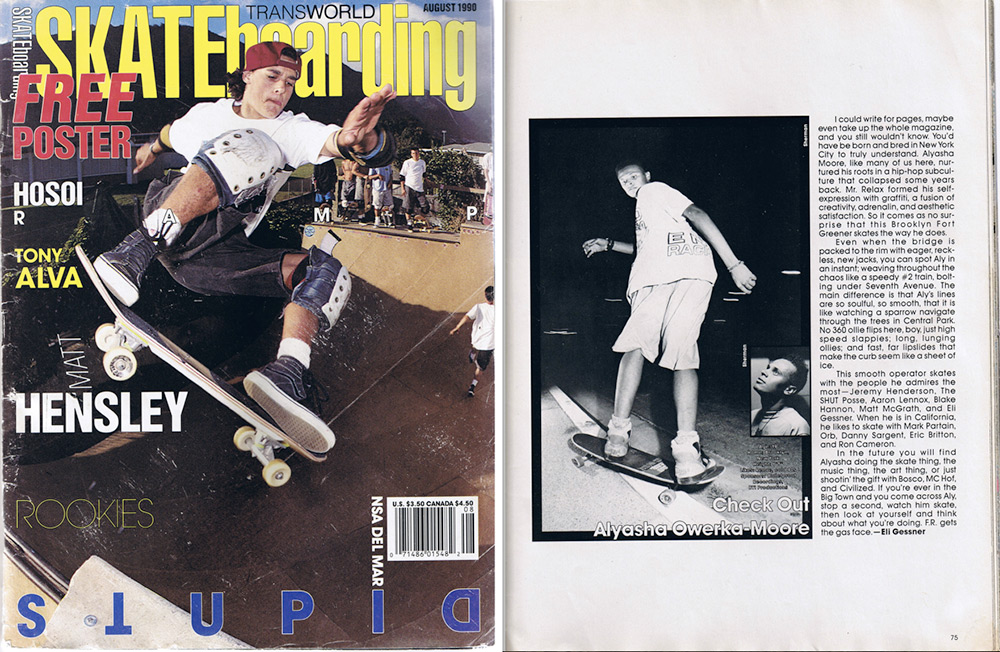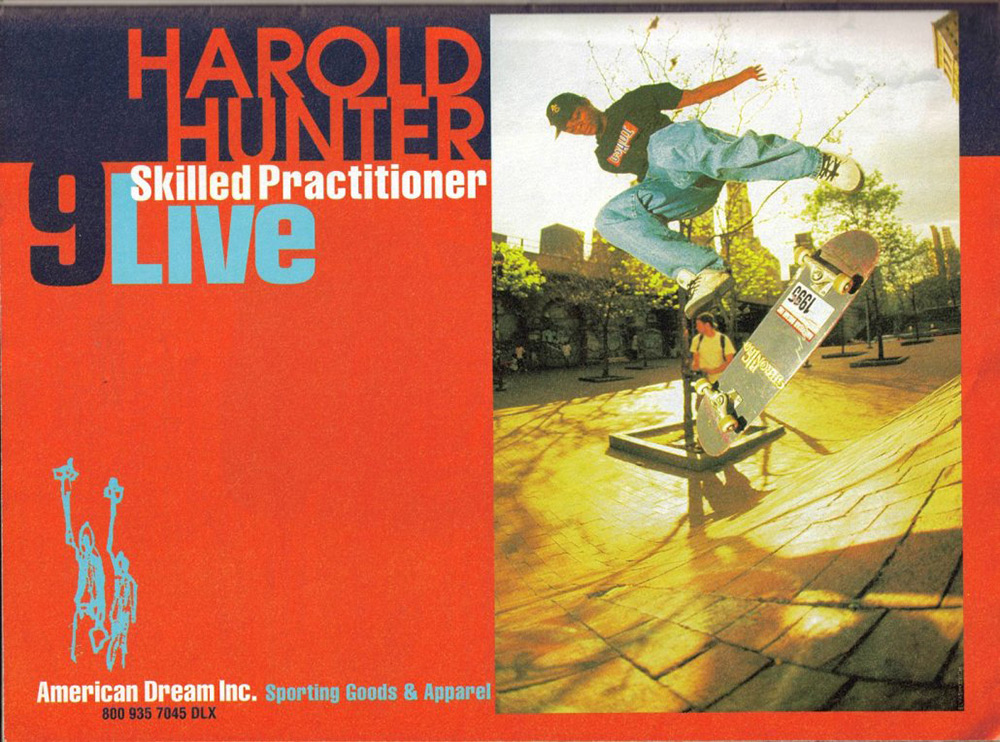 So, naturally, after Phat Farm, came Aly's first skate brand, American Dream Inc. And then, Aly's second cousin – pro skateboarder Kareem Campbell – asked if he'd be interested in designing outerwear. What would later be shortened to DC (as in the mega skate shoe brand) started off as Droors Clothing, and founders Damon Way and Ken Block were hunting for talent. Aly reminisces on his thought process at the time, "'I just feel like I need to get out of the city and there's nothing really going on here for me, and my roots are in skateboarding.' It was kind of the perfect opportunity. So I went out to Magic and met them in Vegas and showed them what I'd worked on and they were like, 'Yeah, you're capable.' It was kind of cool because they were like, 'How much you making? Oh we'll double it.' It was '96 and I was 26 years old and I was going to get paid double what I was making in the city and I'm sure the cost of living was cheaper in San Diego..."
Once in SD, Alyasha's next step was arguably the splashiest – a small independent skate label that felt more urban in aesthetic. Today, we'd probably call this "streetwear," but at the time, Aly just saw a giant void in the marketplace. "It was everything I'd seen and had wanted to do. Most of the people I knew at the time came out of skateboarding, snowboarded, might have surfed, might have been into cars, were into selvedge denim, into music. So I just kind of wanted to create a lifestyle brand. So I guess Alpha could've technically been a streetwear brand or an action sports brand and/or a youth lifestyle brand all in one."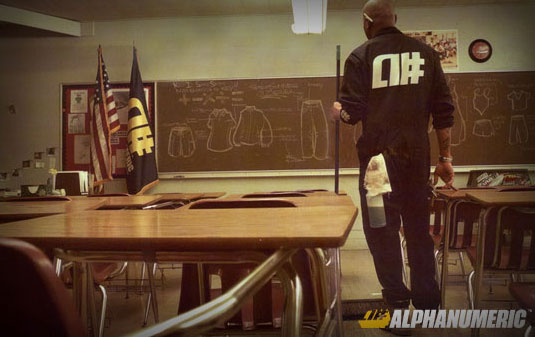 I can easily recall Alpha because it was so out of place – in a good way. Skateboarding had a characteristic look at the time, emerging from the early '90s' colorful, party vibes and embracing hip-hop culture: White boys with cocked caps and boombox backpacks. Meanwhile, Alpha was exploring technical fabrications, Japanese car society, and fronting a diverse skate team. The innovative design was as radical as the Alphanumeric crew, who would all go on to change the landscape of street fashion and culture. Just some names and the companies they would go on to found or lead: Shawn Baravetto (Nike SB), Omar Quiambao (Commonwealth), Spencer Fujimoto (El Señor), Sal Masekela (XGames, VICE), Jarod DeAnda (marketing for Formula Drift, Ford, Red Bull), Len Higa (O2 Motorworks), Bam and Lanie Barcena (Hellz Bellz), Brian Siswojo (8five2). Alpha's greatest legacy, however, still resonates today in the sneaker collecting marketplace: The Nike X Alphanumeric Dunk.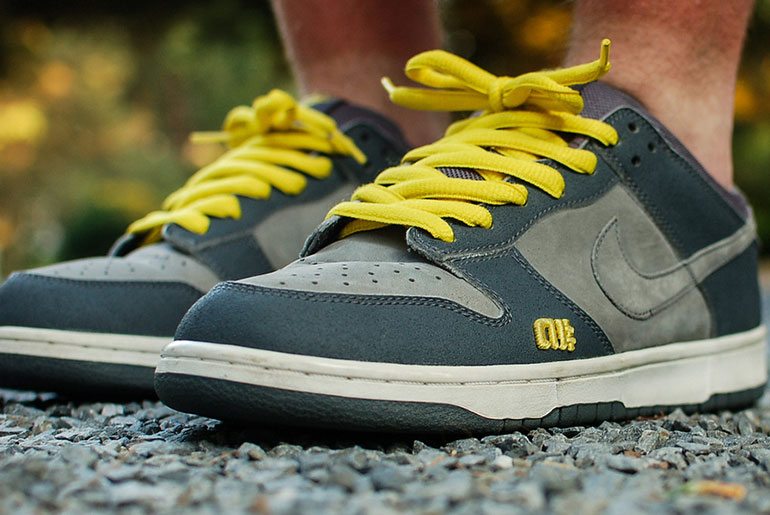 In the late 1990s, retro Nike and adidas sneaker collecting was bubbling out in Japan. Skaters are always five steps ahead, and the globetrotting coolkids of the era like Koston, Johnston, and Huf were out amassing vintage Nikes alongside Medicom toys and Harajuku fashion. As corporate as Nike is, the swoosh has a significance in skate culture because the early hi-top Jordans provided ankle support for '80s vert skaters. "In New York, the Jordan and Dunk failed in retail because it was too expensive," Aly explains. "So you could get Dunks in the Model's bargain basement for super cheap because they were too expensive because people were getting shot and retailers were like, 'I don't know what to do with these!' And they had the rad colors, they had like Georgetown and UNLV, and a super flat sole. They were indestructible compared to Vans."
After his friend Drew Greer revived the Dunk for a Wu-Tang crossover, Aly suggested the newfound Nike Skateboarding bring it back. "'Why don't you just use the Dunk as your skate shoe?' And then the conversation turned into us doing a collaboration." Nike swallowed it whole and gave Alpha two variations, both with the trademark A# logo on the toe. When they launched Nike SB, "they used those two colorways as their first retail introduction for the Dunk. I forget, it was Foot Action or Sports Authority.... Then they launched SB using the Dunk. So I will take full credit for that, and fuck anyone who says anything otherwise (except for Drew Greer because he's the one that put it together)."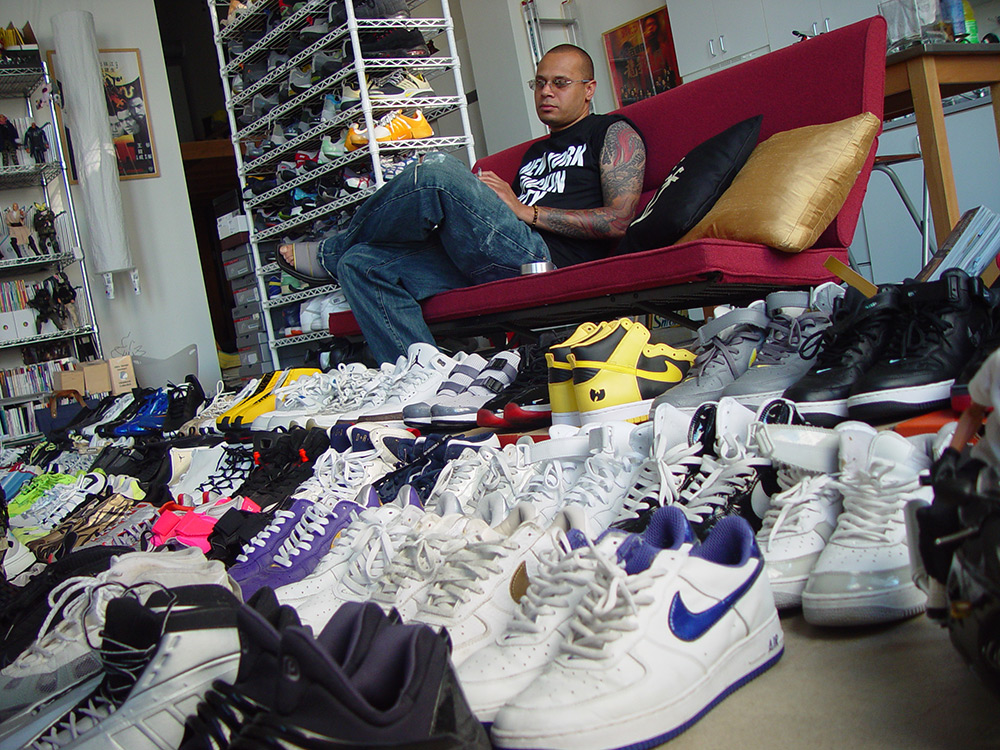 As hot as Alpha ran, it imploded just as dramatically. After the parent company fired one of the staff, Aly defended his friend by storming out ("Maybe loyal to a fault.") He was "Just being big headed, and in retrospect I feel really bad because I put a lot of my friends' livelihood on the line. But I thought for sure that somebody else would come around and be like, 'Oh, alright. Yeah! Let's start another brand.'" They didn't, but that wasn't the end of the road.
By the time I met Aly in the mid-2000s, he was full steam ahead with Fiberops, a Hong Kong-made, Japanese-sold high-end brand that was really more about premium denim than streetwear. The highlights were Aly's graphics on unusual planes, like "threshold"-ed pinup girls sublimated against the foam of a trucker cap, intricate embroidered imagery on the back of a souvenir jacket, or silkscreened lettering across the crotch on raw denim. I remind Aly that although Bape took that process and ran, Fiberops were the first to do it.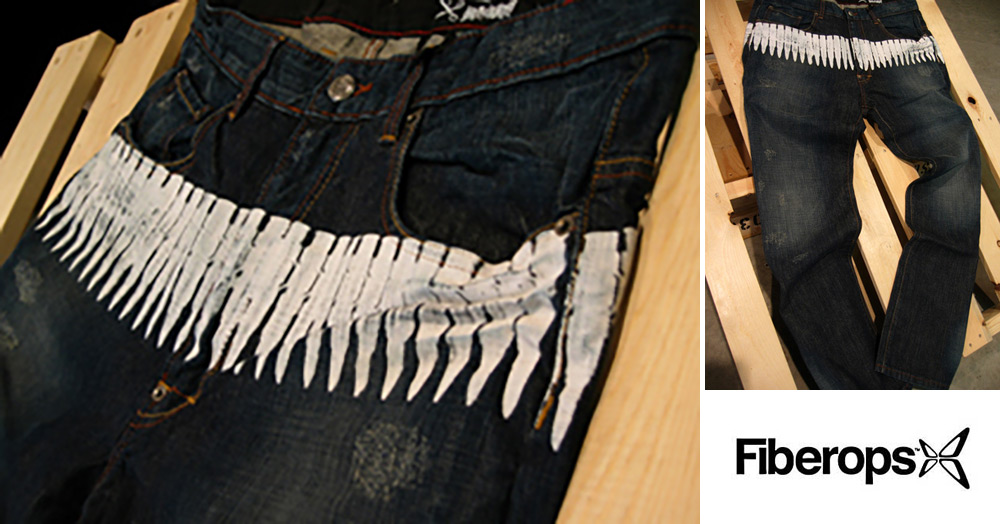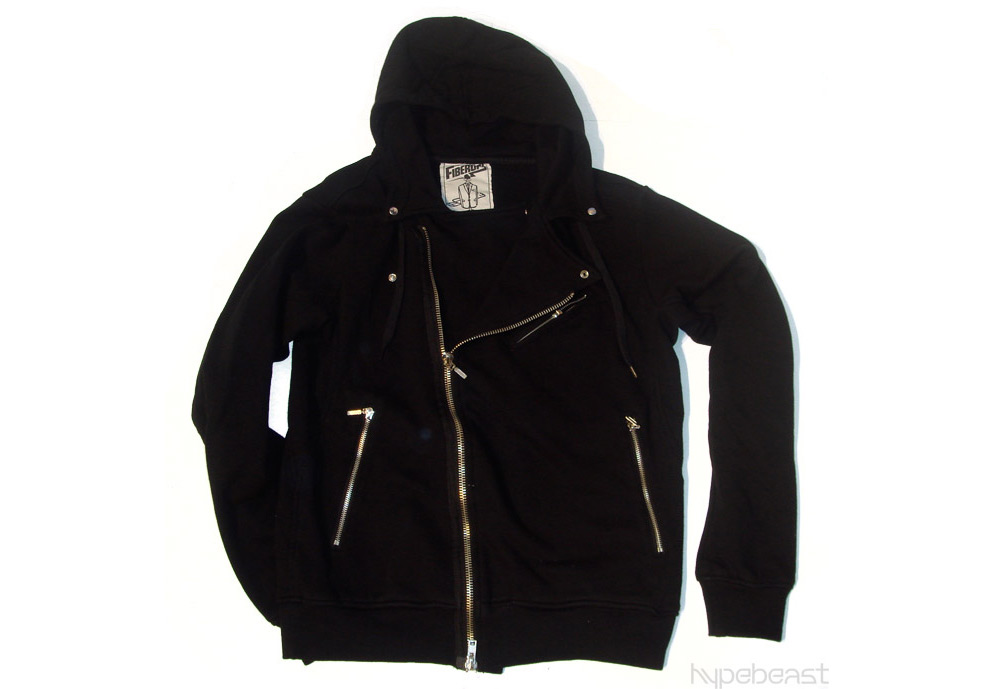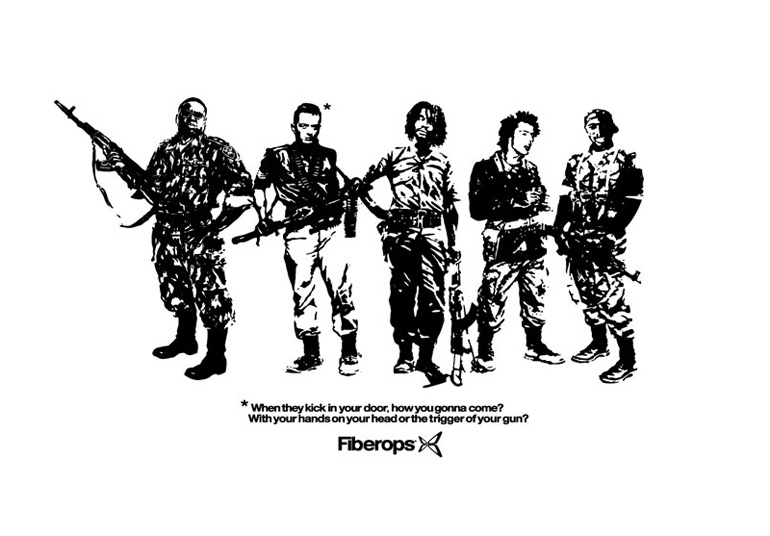 Graphic by Anthony Harrison for Fiberops.
"I feel like there's a lot of things that we did early. I don't know if we were always the first but I feel like we could've monopolized on a bunch of stuff." I ask him if he feels like he's always too far ahead of the curve, the trends. "Yeah, and it's been mentioned to me. It's tough, being a creative. You're immersed in the creativity and the so-called truth and beauty, but as I've gotten older I think I'm probably better at trend forecasting then I am as a designer. The thing I'm not good at is capitalizing on that. I can always see where the holes are in the marketplace and where to make money. I've helped an innumerable amount of people make money filling those holes, those voids, but just not myself. And usually it's because I get so excited about working on the project and making it come to fruition as opposed to lining my own pockets..."
After opening a couple flagships in Tokyo and Osaka, Fiberops gradually abated here in the States. Aly's partner and Fiberops co-founder Tabo Kagaya unexpectedly passed, and then he tried introducing the brand to America. Trouble was, as a denim brand, Fiberops had trouble clicking in streetwear shops. Aly recounts, "Maybe people just didn't get it or I wasn't working hard enough. Either way, it just wasn't super well received here." He takes a moment, "but it was fun. We had a blast. We did all the stuff we wanted to do on our own."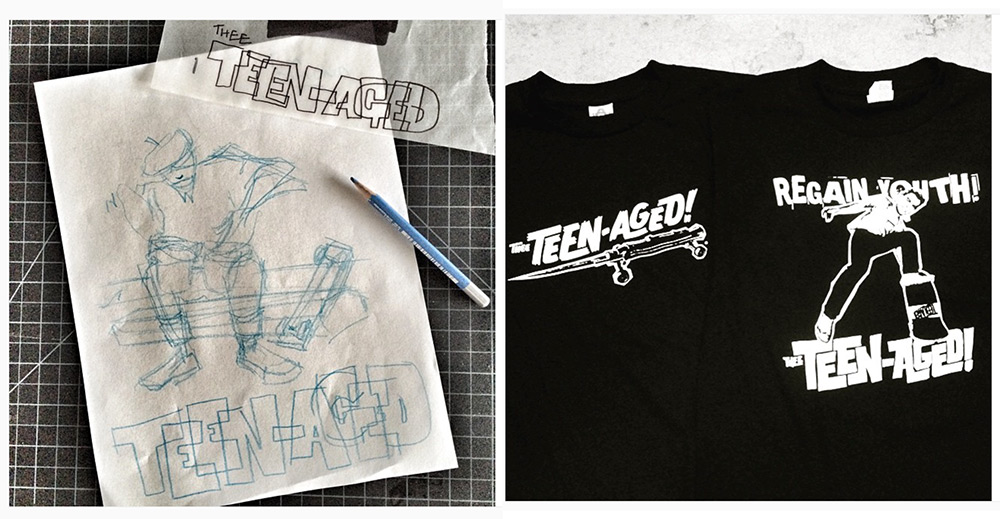 Today, Alyasha Owerka-Moore continues this philosophy with his latest venture, The Teen-Aged, a denim and T-shirt brand that is intended for exactly who it says. "I got called Peter Pan recently and it was actually really funny. I'm like, 'No, man. All my favorite designers are youthful.'" He continues, "It's for that person. Most of my friends that own brands come from skateboarding. A lot of retail doors come from skateboarding. But, they still do all the things they did as teenagers because that's what motivates them and keeps their lens fresh. It's the Teen-Aged."
"I'll be a teenager 'til I'm 90, until I die, I guess. So that's what it is—not to be mistaken for some sort of midlife crisis at all. It's actually the antithesis. It's being very clear on where you are and why you enjoy the things that you like. Because all those things are the reason that I am where I am now."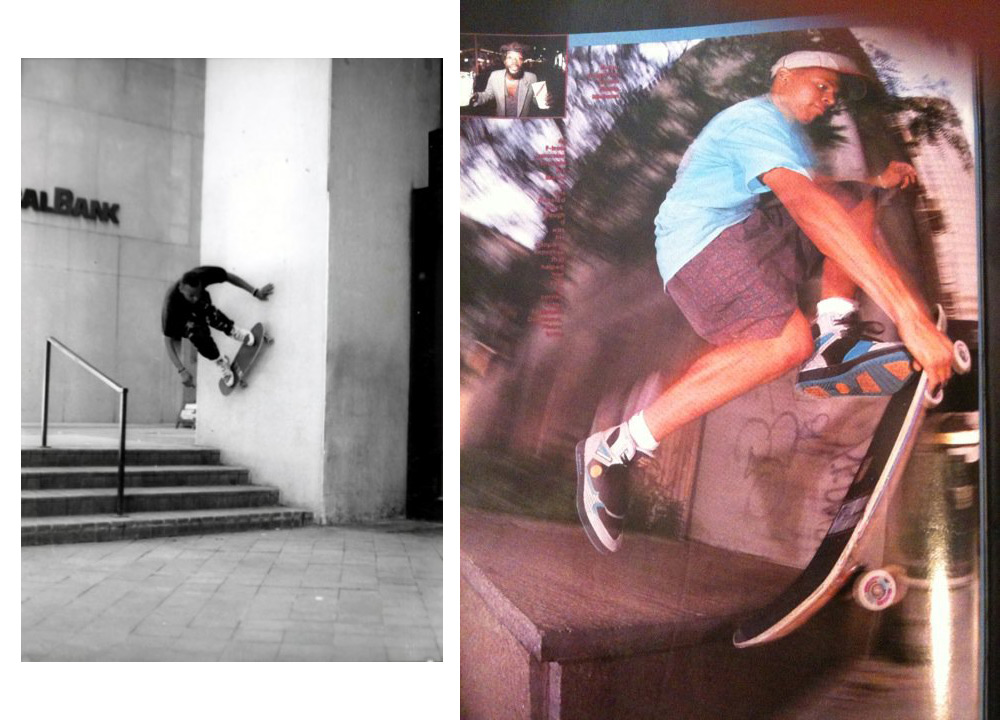 ***