Thank you, Aly.
Because of you, I considered brands differently. Your late-'90s skate/street project, Alphanumeric, was smart and innovative – not just in design and construction, but in communication. You had a team with black kids, Asian kids, even a girl, when I was told I was whitewashed for carrying a skateboard.
You were my first big interview back in my Transworld days. I got to ask you about your new boutique, Mathlab – that unfortunately suffocated a few months later under the shadow of 9/11. But, still, Mathlab was the Union NY of San Diego, representing local designers, and affecting global street culture from the California coast.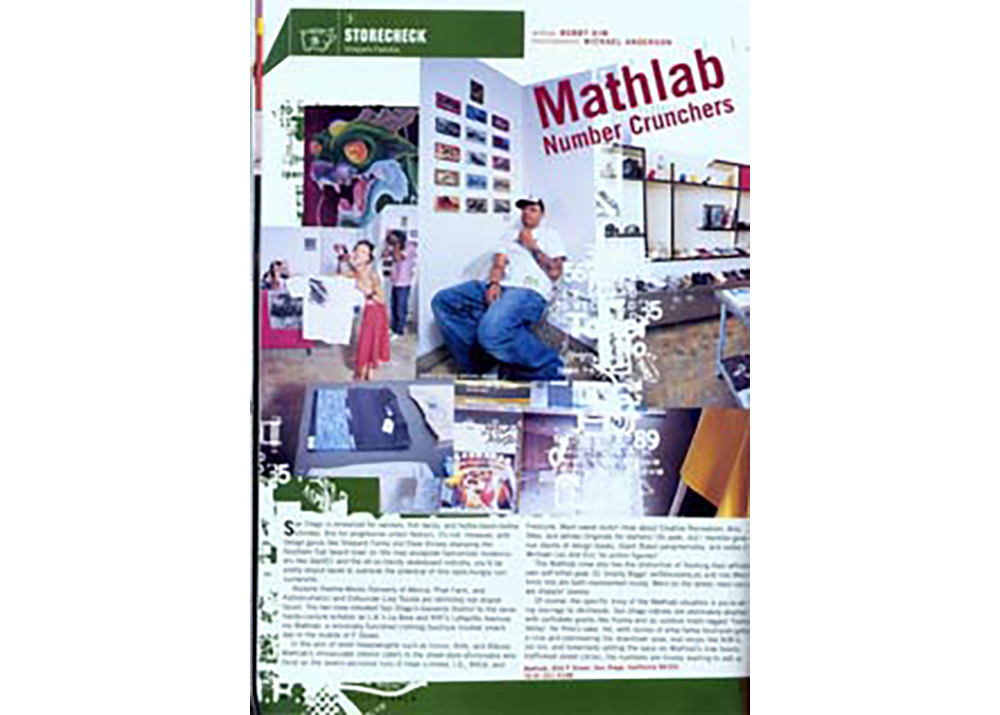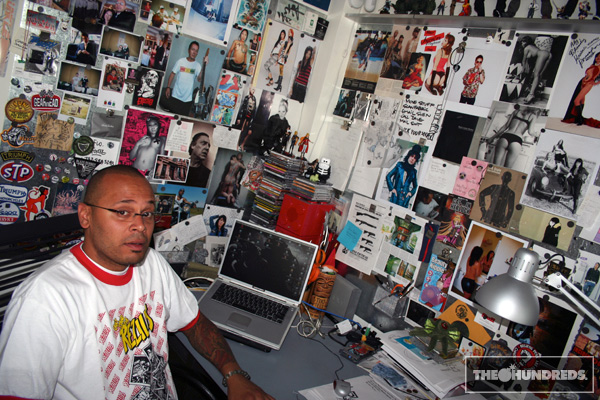 It was this era – the early 2000s – that I followed Cleanercorp scrupulously. Your collective of likeminded designers would go on to shape the future of streetwear; the brand ecosystem was a lesson in subversive branding and the power of community. Yours was a divergent attitude towards screenprinting, graphics, and placement. I would go on to mimic this aesthetic in our first season of T-shirts.
Speaking of which, The Hundreds has no one else to thank but you for ushering us into greater apparel. When we first reconnected (out front of a startup tradeshow called Agenda) back in 2005, I probably would've asked for a selfie together, if that had been a thing. But, you circumvented the fanboy handshake, and initiated, "Are you guys doing cut-n-sew yet?" A couple weeks later, you were showing me the ropes out in Hong Kong, introducing me to the master Ben Cheung, and sharing all your secrets in process and production. For the first several seasons, The Hundreds clothing was a Xeroxed echo of Fiberops, your Japanese brand at the time. From pocket placements to puffy trucker caps, I learned how to make clothing from the guy who sewed outside the lines.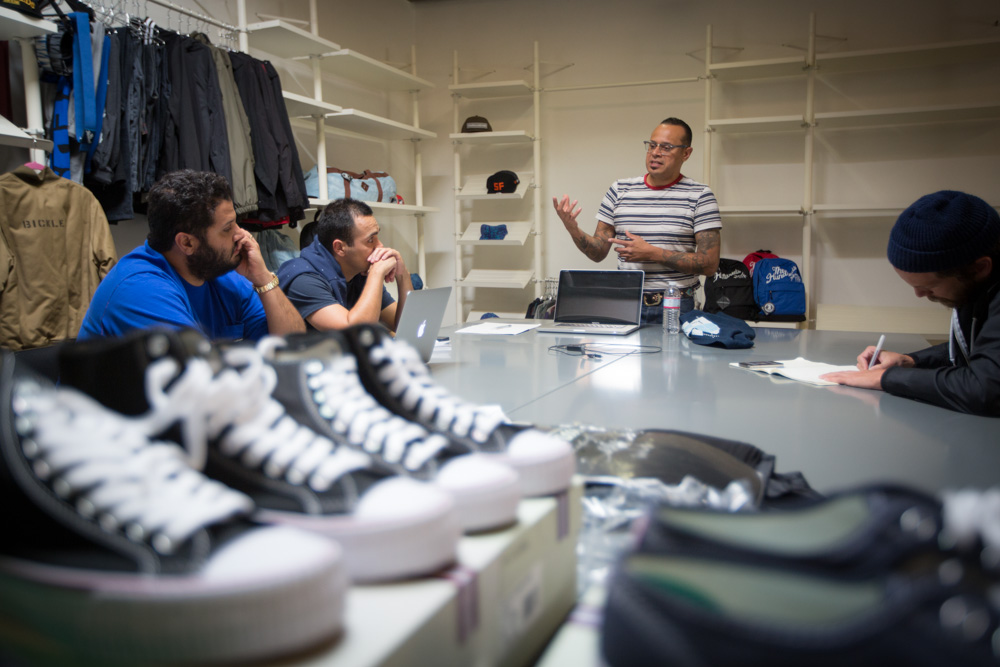 Even when you opened the door for us to launch footwear, and years later, connected the dots on a PF Flyers collaboration, we never forgot what really got us into shoes – and that was the early-2000s' Nike Dunk phenomenon. Of course, you were the firestarter there, planting the seeds for Nike SB with its progenitor, the Alphanumeric Dunk.
I could go on. In fact, I hope it goes on forever. After all you've done for us, this is not our first collaboration, and it's certainly not the last.
Thank you, Aly.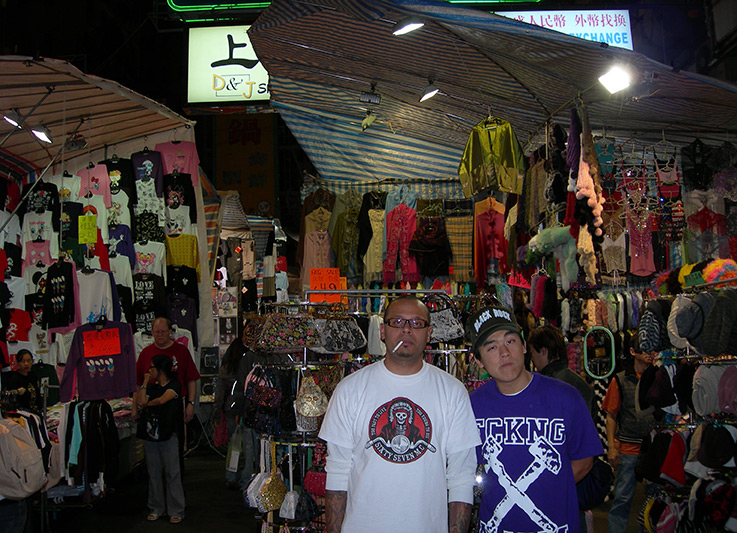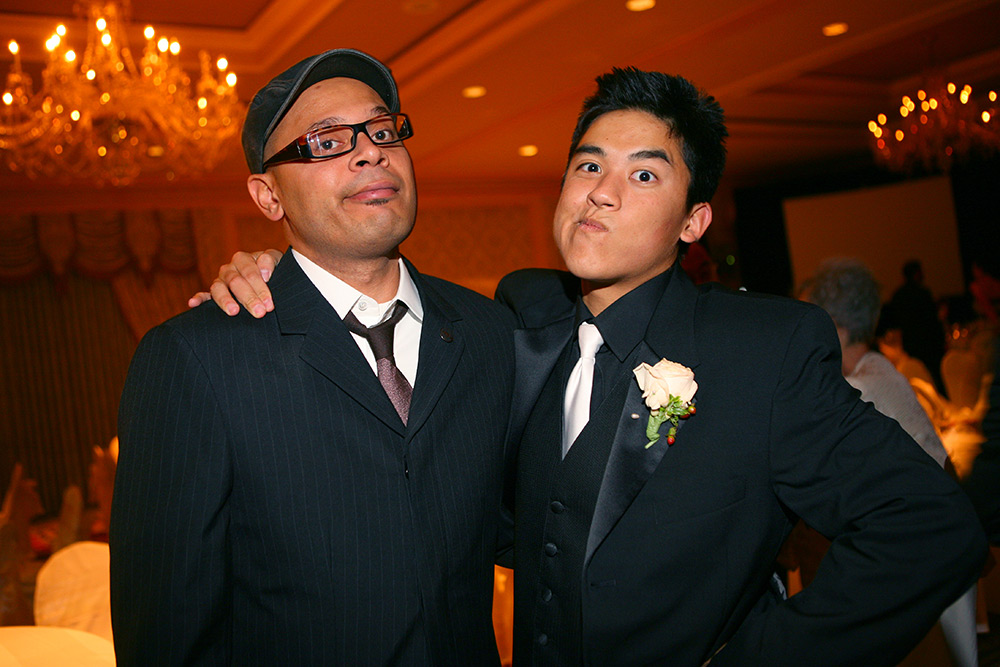 Me: Do you want to talk about The Hundreds by Alyasha in general?
Alyasha: Well, we've been friends for a long time and our careers have been intertwined for a long time…
Pretty much since the beginning. I mean, really from the start.
I feel like so many collaborations are out of convenience, as opposed to importance. So, I was excited when you guys asked. The concept of 'Switchblades and Slingshots' was kind of just me and The Hundreds—the old prickly guy and the whippersnappers—kind of fun. And so, that's where it came from.
***
Introducing The Hundreds by Alyasha
Available exclusively at The Hundreds shop locations and the Online Shop.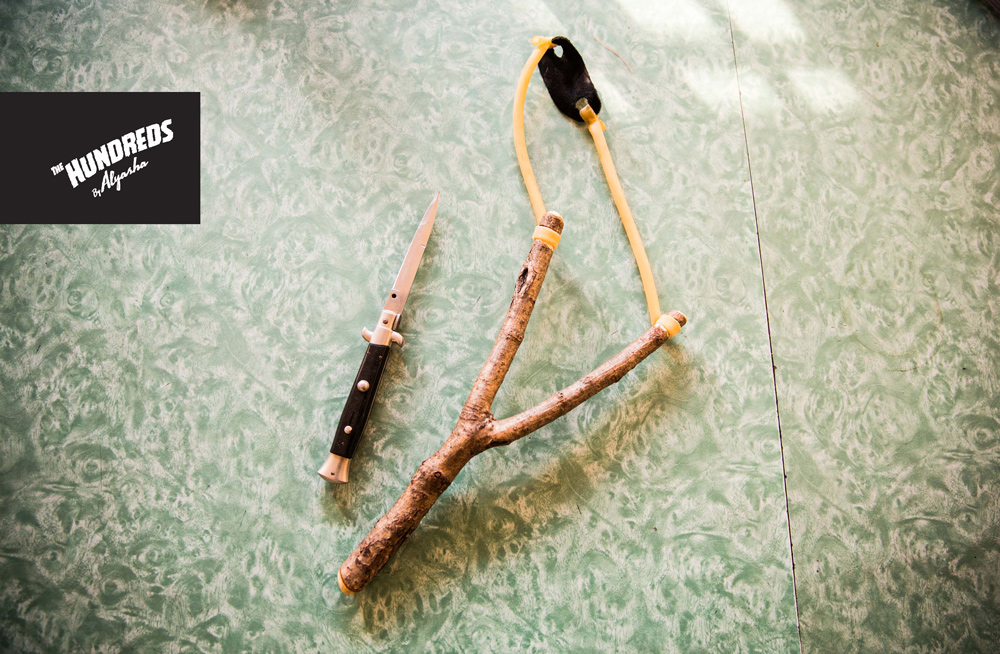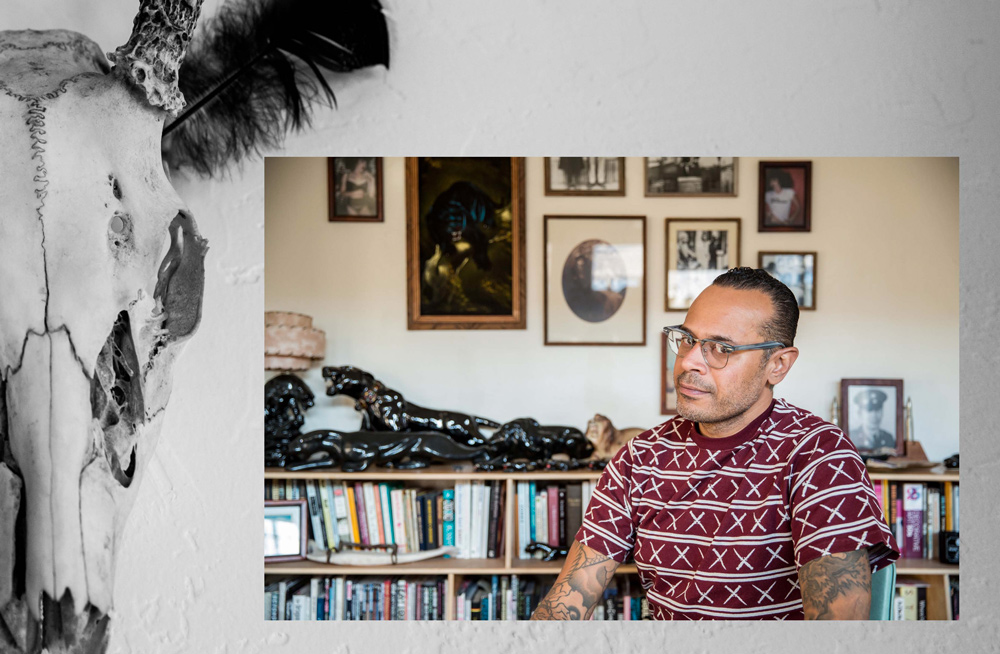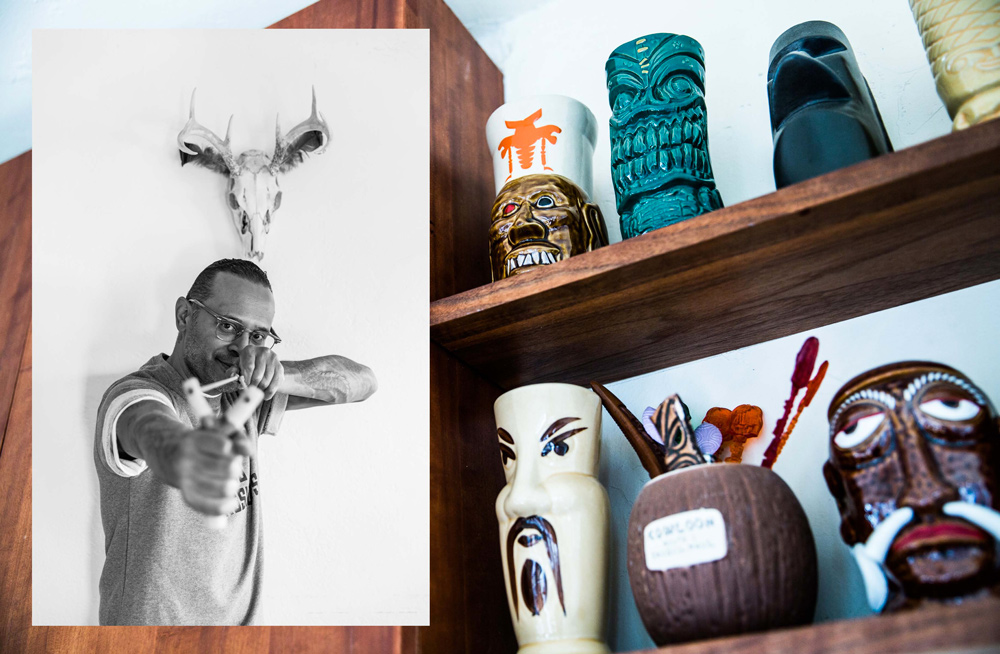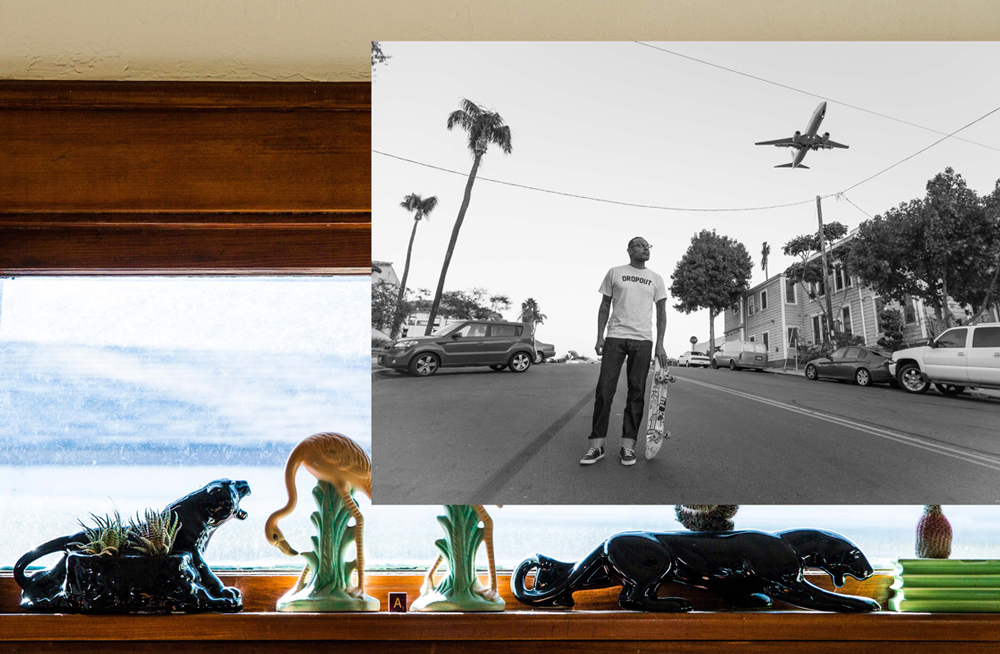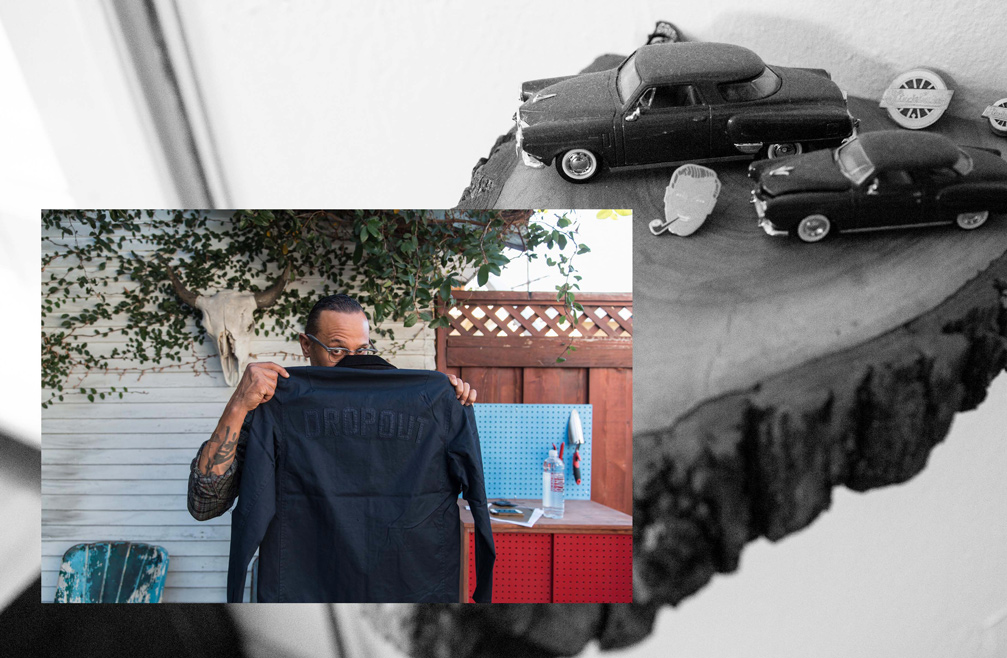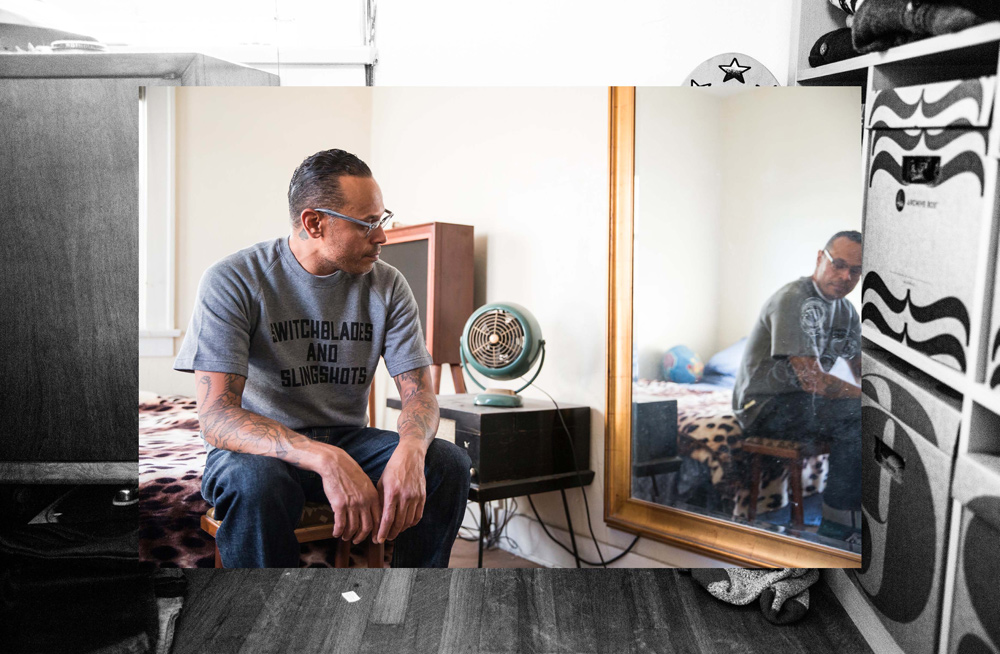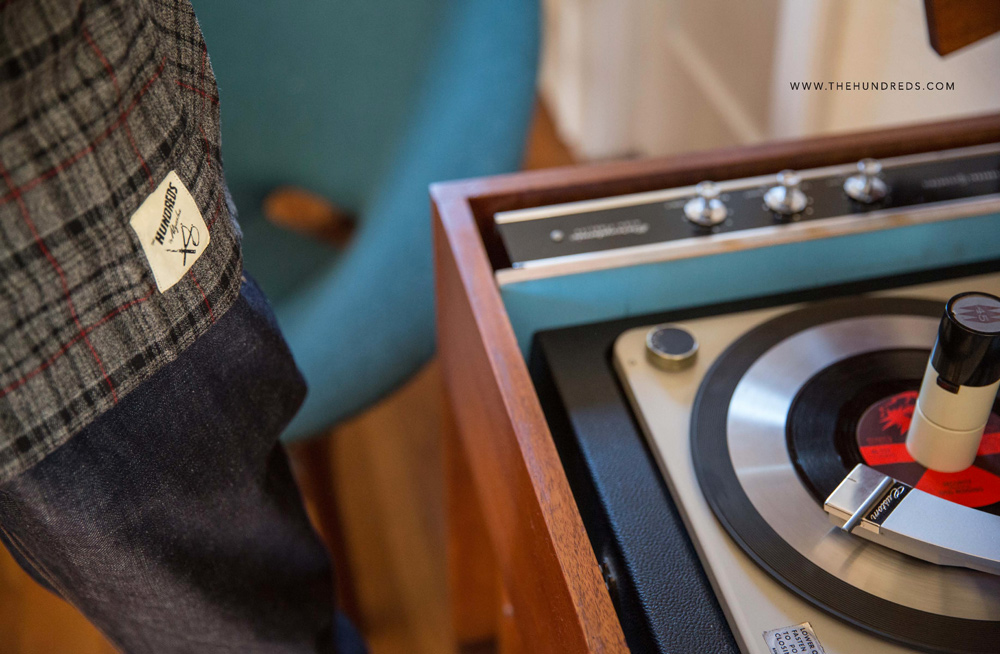 ***