The Hundreds is proud to announce the release of The Hundreds Winter 2015 RFN collection, a small limited edition capsule of T-shirts designed by Bobby Hundreds and the brand's new Senior Art Director, Kinsey, available at The Hundreds' flagship locations, select retailers, and in the Online Shop today, December 10. Shop now.
Known for his high-visibility logo and advertising campaigns, contemporary painter and celebrated designer Kinsey has a history of working in streetwear and apparel for over two decades, and created the ubiquitous DC Shoes logo, the N.E.R.D. "Brain" logo, and Epitaph Records' identity. Now, as Senior Art Director of The Hundreds, Kinsey collaborated closely with Bobby Hundreds and Creative Director Patrick Hill for the Winter 2015 RFN collection's graphics.
"We created RFN to circumnavigate trudging through the long sales window of concept to design, and sales to production. It's more of an immediate representation of where my head and design sensibilities are at for T-shirts right now." – Bobby Hundreds 
Click each image below to shop.
Initially designed as a nod to air brushed swap meet pit bull T-shirt graphics, this design evolved into an homage to everything badass about the '80s: Doberman Pinschers and Lamborghini Countachs. Available in Baby Blue, Pink, and Black.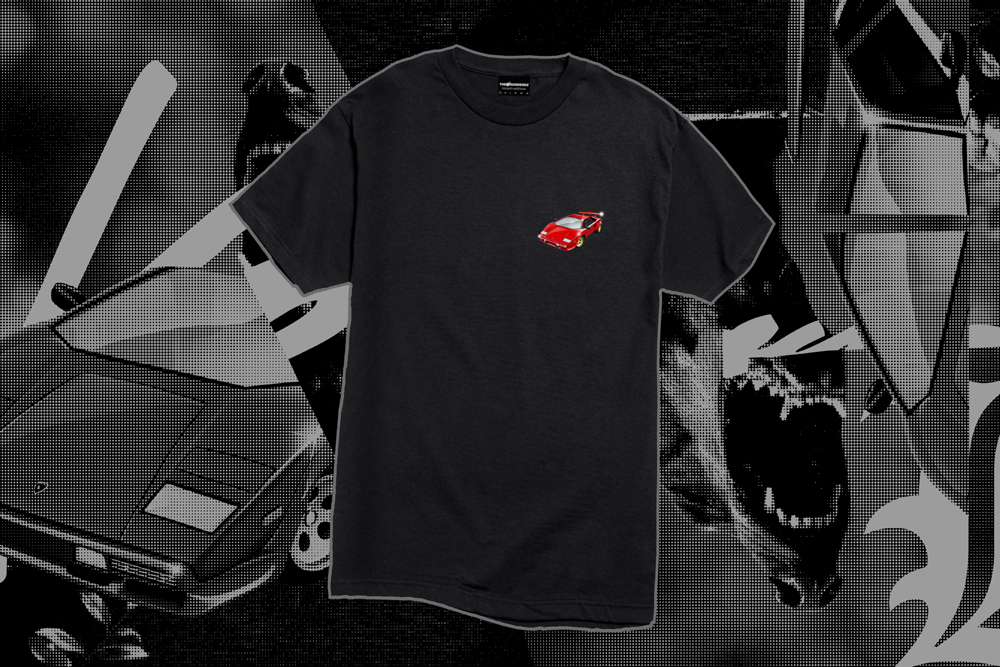 Inspired by the timelessness of rudimentary photocopied punk flyers, back when Bobby says the raw designs were "bare-bones, about feeling." The "Canta" graphic is a take on an old Minutemen flyer, done in unexpected colorways. Comes in Cardinal, Black, and Mint.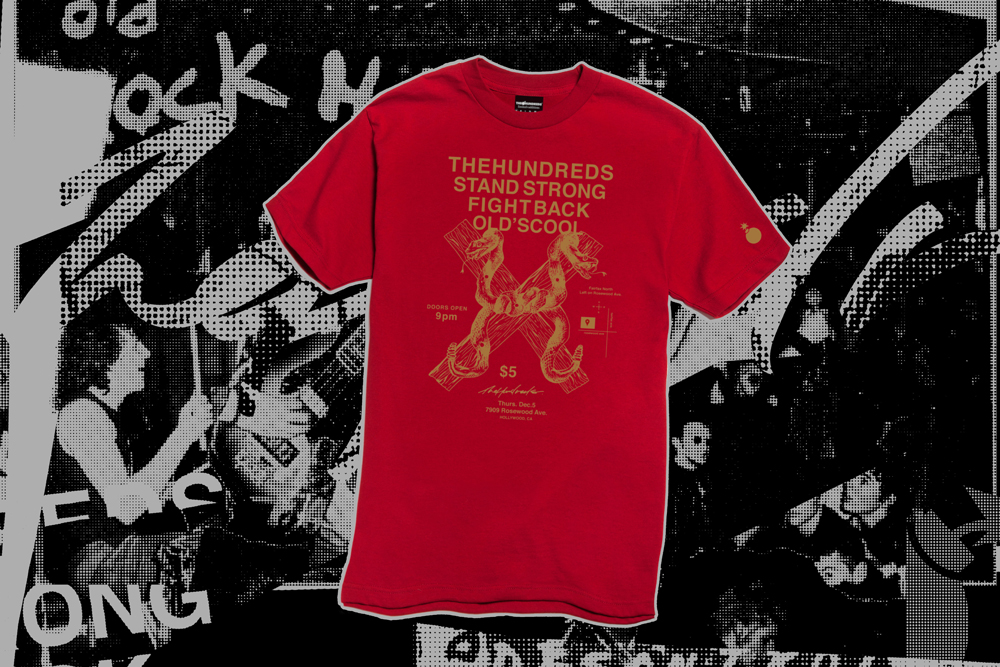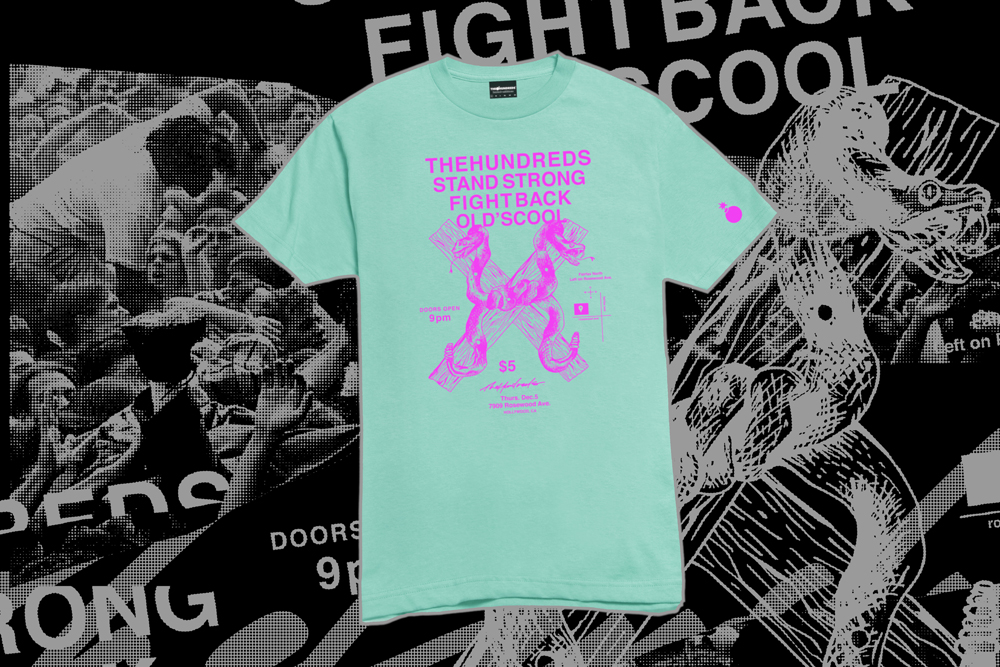 An homage to Bobby Hundreds' favorite female music artist, Björk. Lyrics within the graphic are pulled from her critically acclaimed song "Hyperballad": "I go through this/before you wake up/so I can feel happier/ to be safe up here with you." Arrives in Pacific Blue, Black, and Cream.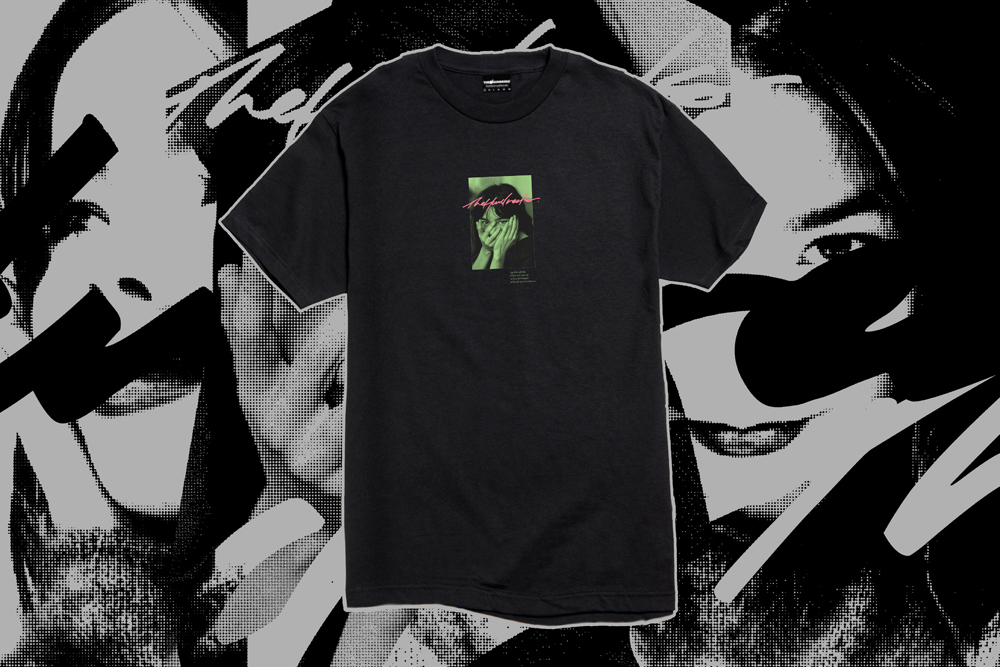 The "H" in this graphic is taken directly from The Hundreds' classic "Bar Logo," and can be seen in the arrows' positive spaces.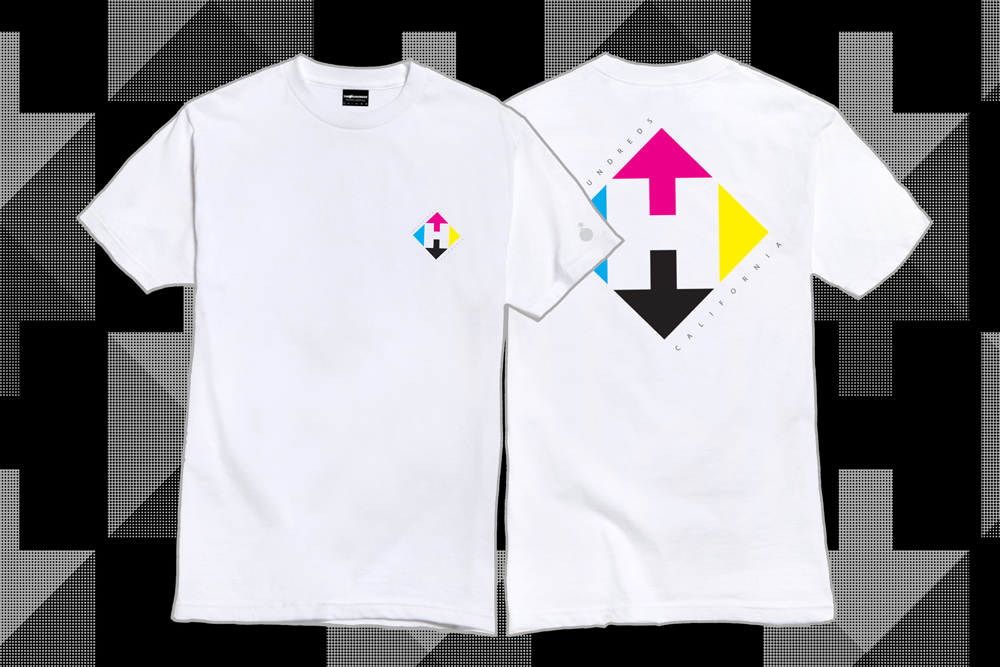 This graphic documents a gripping moment from '80s horror slasher Nightmare on Elm Street when a boy pulls the sheets off his waterbed to find a naked girl, moments before she turns into Freddy Krueger and kills him. Also available in White.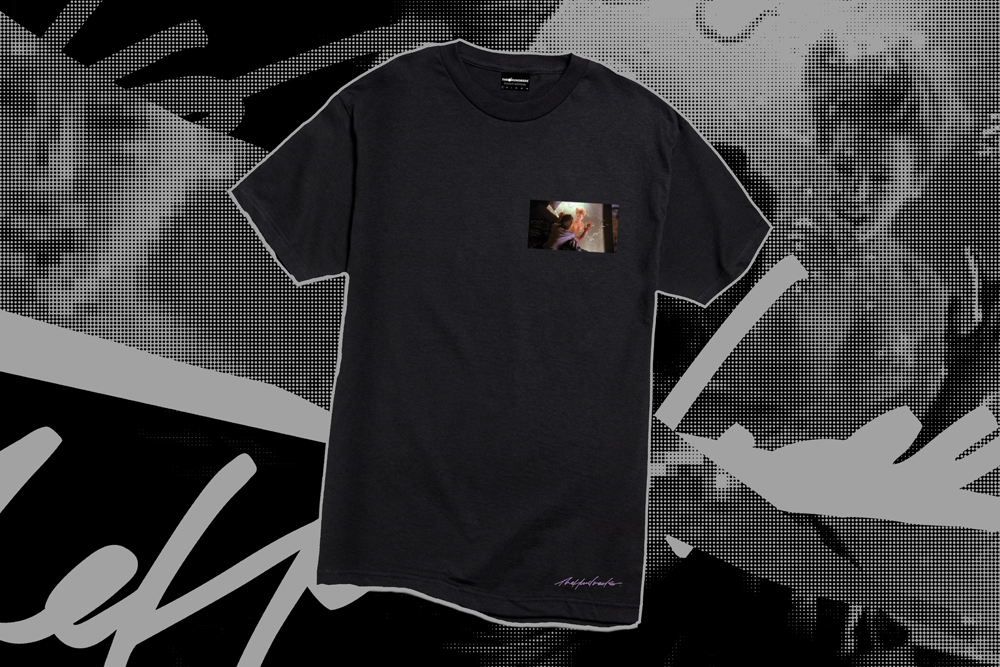 Bobby Hundreds' favorite politician and activist was Robert F. Kennedy, whose ideologies around civil rights and community resonate with his own personal beliefs to this day. The aggressive and unapologetic quote by RFK himself reads: "PEOPLE SAY I AM RUTHLESS. I AM NOT RUTHLESS. AND IF I FIND THE MAN WHO IS CALLING ME RUTHLESS, I WILL DESTROY HIM." Photo by Mike Salisbury, photographer & branding guru, moments before Kennedy's assassination. Available in Pink, Sand, and Black.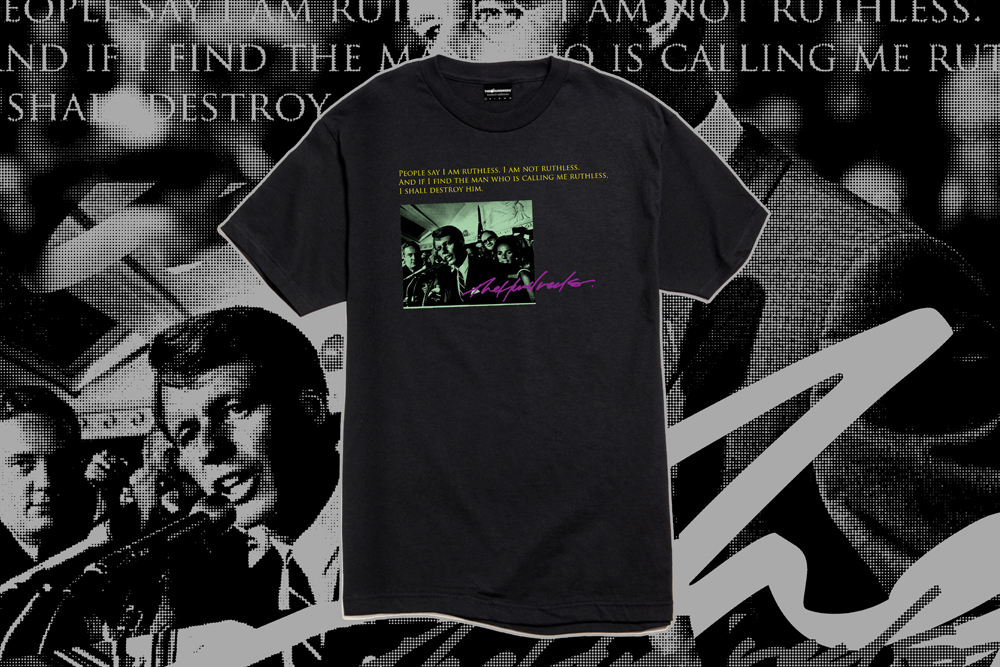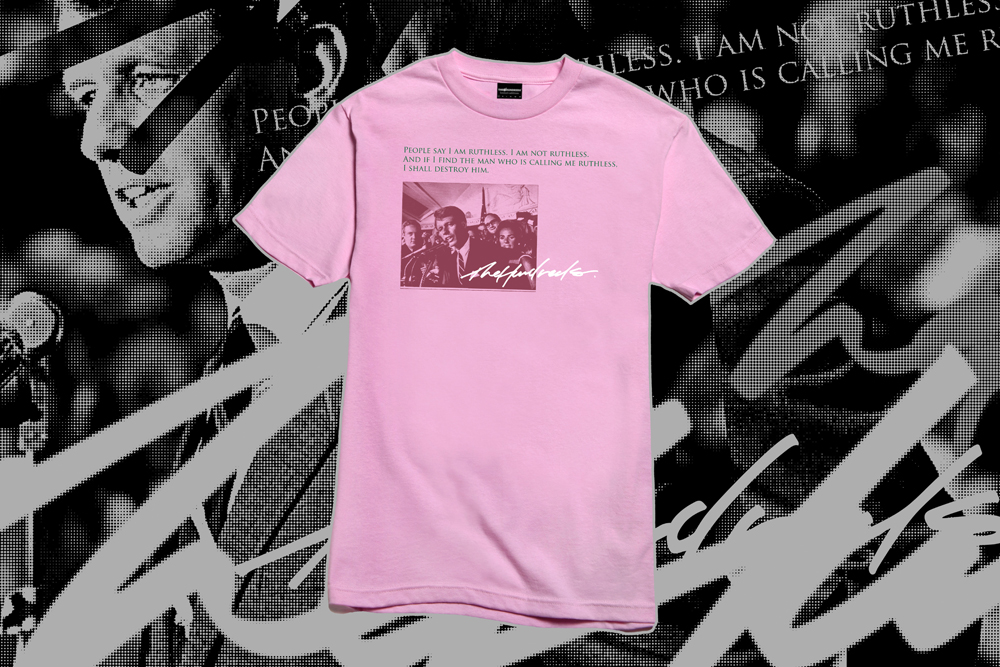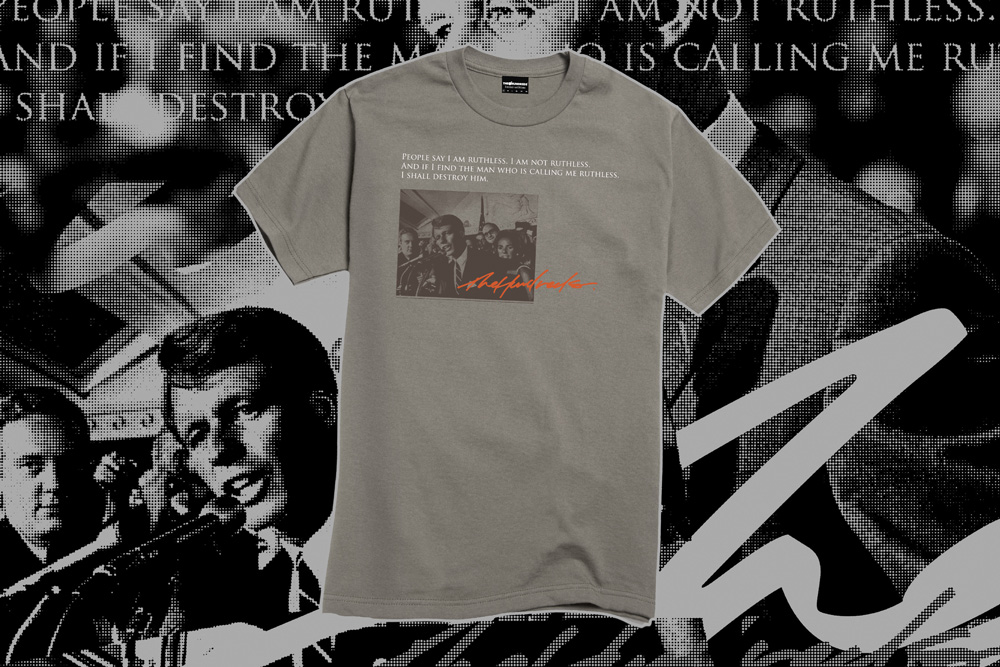 ***