We closed last year in the midst of Kim Kardashian's efforts to "break the internet," reinforcing virality as a more valuable internet currency than Bitcoin. While many advertising or marketing campaigns from big brands are purely intended to grab our attention, other moments arise spontaneously and circulate through the web like wildfire. Of course 2015 has brought it's fair share of viral moments (and the year isn't over yet), from good old-fashion rap beefs to reboots of our favorite movies, here are 15 of the most viral moments of 2015.
Drake Ghostwriting Controversy/Meek Mill Beef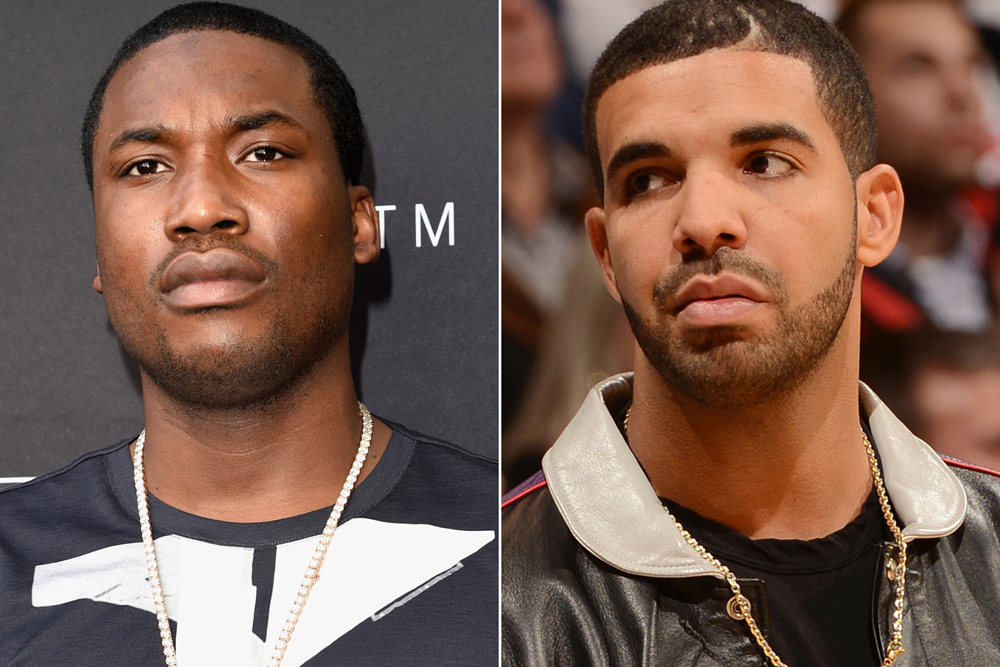 Photo: pagesix.com
I think it's fair to lump these together, as Drake's battle with ghostwriting accusations led to Meek Mill's comments on Twitter, but everything about this situation was pure blog fodder. Drake's diss-track, "Back to Back," pretty much shut everything down, but further shots taken at Mill in the form of memes at OVO fest definitely doused any burning embers, and Meek was handed the L.
"What are thoooose?"
The start of the beloved meme that lasted consistently through 2015 was uploaded on June 14th, 2015, when Instagram user Brandon Moore (a.k.a. Young Busco) uploaded a now-famous video that circulated the Internet with numerous remakes and remixes. With my favorite iteration being the Jurassic Park take, which you can view on a one hour loop here, which currently has 450,000 plays. This guy owes Brandon some money.
Star Wars
It was a landmark moment in 1977 when the first installation of the Star Wars franchise hit theaters, and now, 38 years later, the latest reboot is about to launch. Fans have been holding their breath all year, during which a few trailers have been released. With the Han Solo role being reprised by Harrison Ford, in addition to a roster of younger names, it's safe to say there will be lineups at the theateres like Thursday's Supreme drop.
Caitlyn Jenner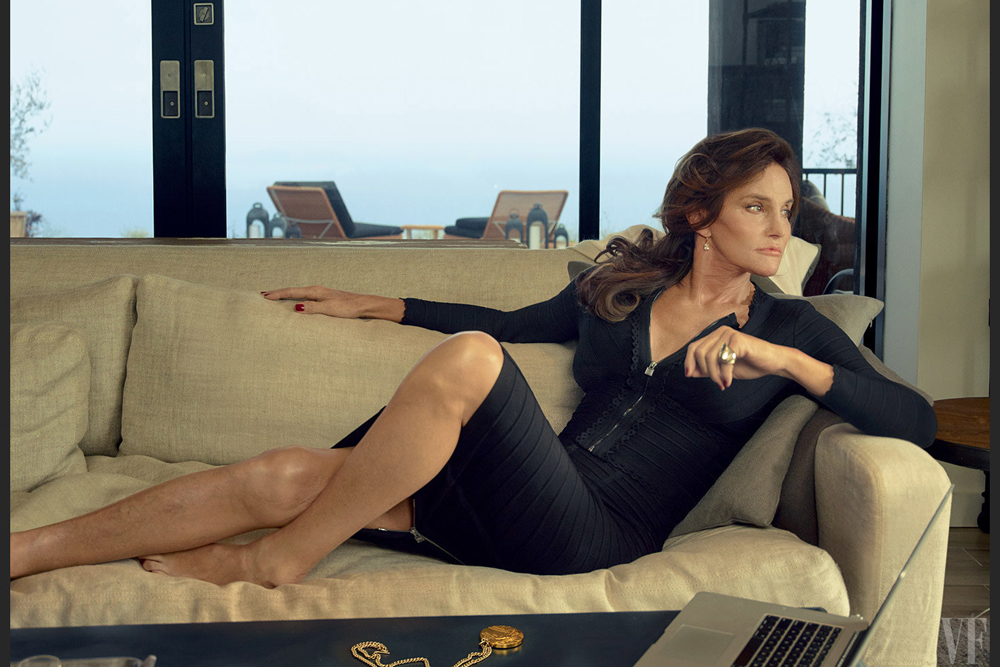 Photo: vanityfair.com
Kardashian-Jenner clan member Caitlyn went public with her new gender identification as a trans woman via a Vanity Fair cover story this year. Later on, she was awarded the Arthur Ashe Courage Award at the ESPYS.
Yeezy for Pres?
Yes, Kanye debuted his footwear and apparel collections with adidas Originals in 2015. BUT, 'Ye also broke the news that he was running for president in 2020 during the VMAs, and later on Obama provided some advice to the potential President "Peezy" for his term. Then Kanye promised free Yeezys for everyone once he becomes president.
Why you always lyin?
Another meme worth noting—and arguably the international version was the best, side note the Haitian guy killed it—"Why you always lyin?" was a predominant social media trend during the year. The originator was Nicholas Fraser, who performed a few hilarious lines about liars over the tune of R&B band Next's song "Too Close," which thereafter went viral.
Back to the Future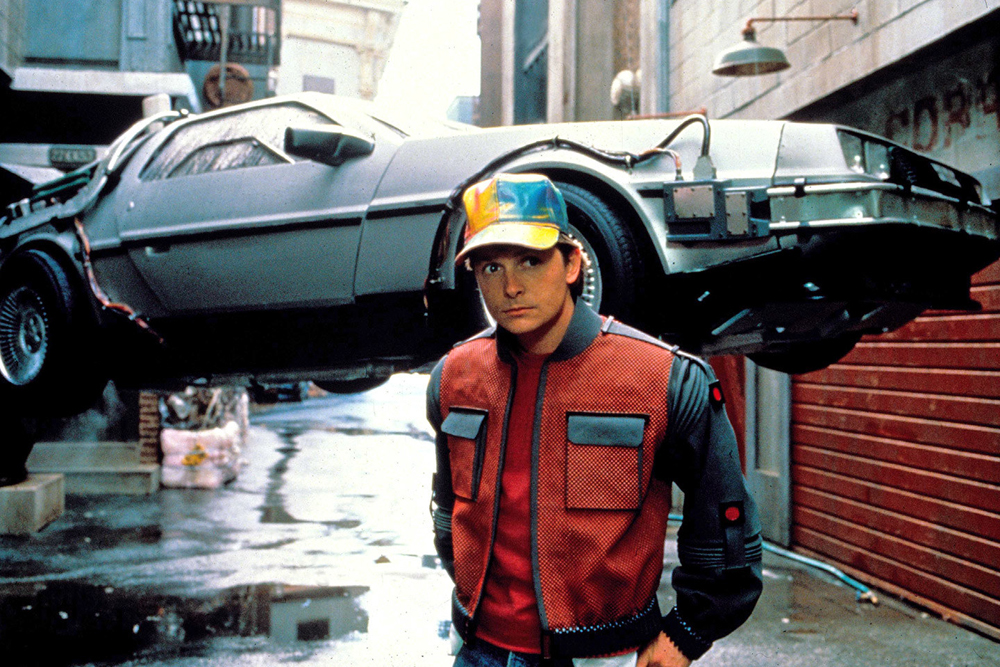 Photo: vanityfair.com
October 21, 2015 at 4:29 was the moment in time that fans of cult film Back to the Future have been waiting for. Not only did Michael J Fox actually rock the new Nike MAGs with power lacing, but we released a collection for the occasion as well.
Tidal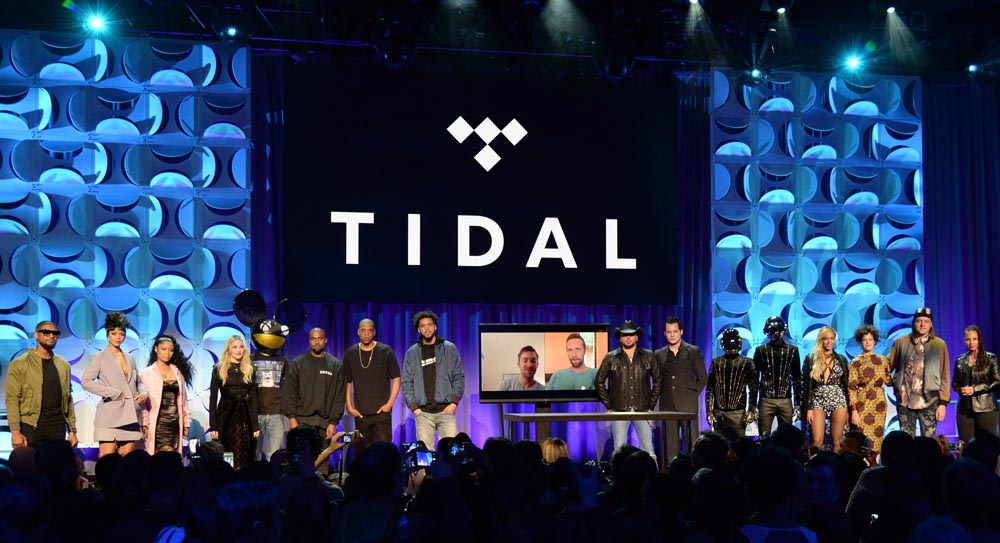 Photo: everything-pr.com
In 2015, the battle raged between music streaming platforms like the de facto Spotify, as well as Apple Music and Tidal. However Jay Z's initiative seemed to be introduced via a presentation with the most pomp and circumstance of any. Names like Kanye West, Madonna, Daft Punk, and others were in attendance.
Hovertraxx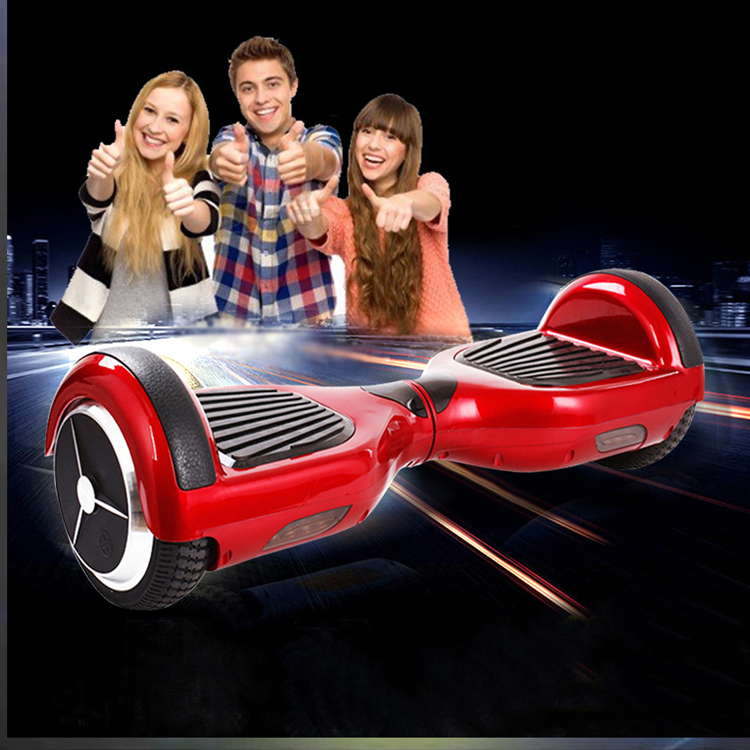 Photo: aliexpress.com
Rappers, models, and even Justin Bieber co-signed the so-called hoverboard device, which was quickly mass-manufactured by a number of brands in China and shipped back to The States. You probably saw Wiz Khalifa getting arrested at the airport, and we can't forget about the well-named Souljaboard from Soulja Boy. Shout out Mark Cuban, who is actually trying to get a handle on this craze by filing patents alongside the device's originators Hovertraxx, but this gadget was a definite highlight of the year.
Apple Watch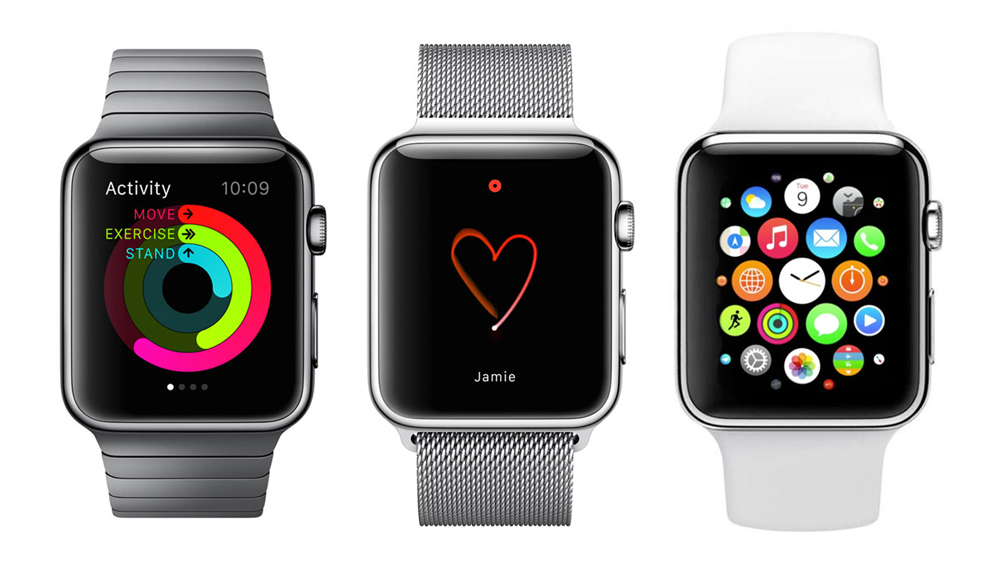 Photo: forbes.com
The Apple Watch was the best-executed and most progressive Smart Watch for consumers that we've seen to date. To coincide with the rollout, Apple even collaborated with Hermès on a luxe edition. In the end, sales for the Apple Watch weren't so strong, but maybe the world isn't ready yet.
Balmain x H&M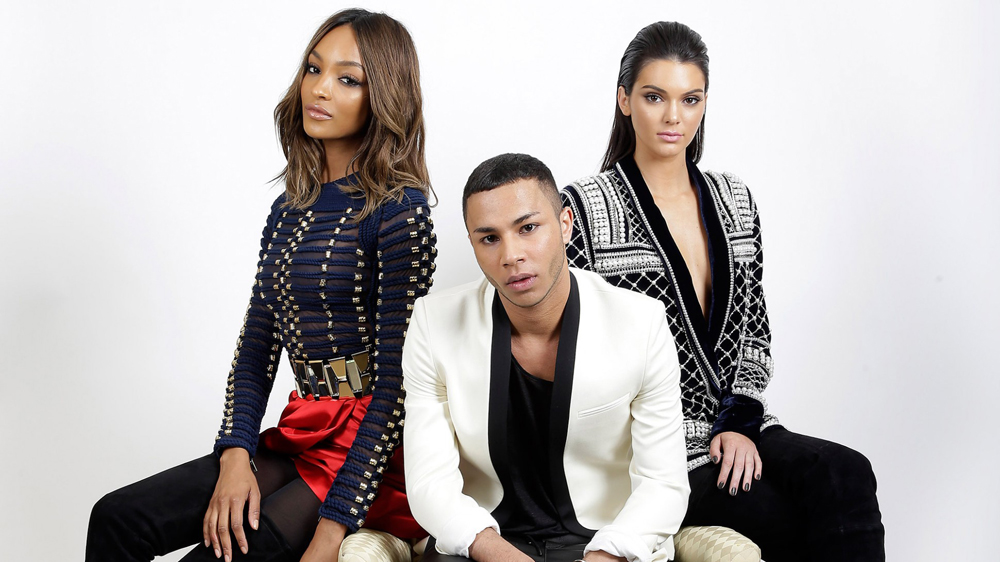 Photos: labelsandlove.eu
This year's designer H&M collaboration project was alongside French fashion house Balmain, headed up by Olivier Rousteing. After the release, the collection was being re-sold for as much as five-time the price on eBay, and things even got aggressive at the in-store release.
Same-Sex Marriage Legalized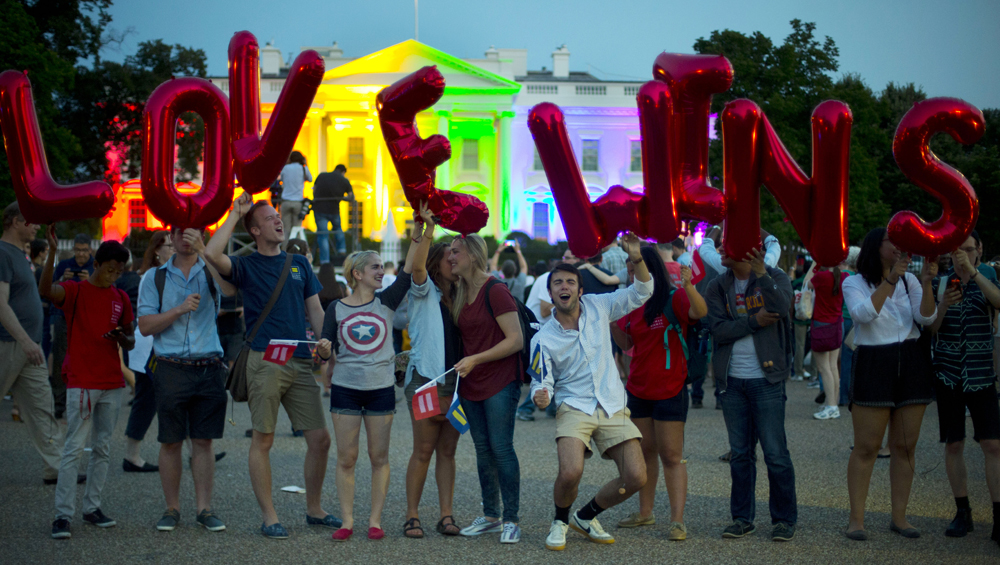 Photo: japantimes.co.jp
Same-sex marriage in the USA was passed through the Supreme Court on June 26, when state-level bans were made unconstitutional. Another unfortunate setback for the Westboro Baptist Church. /sarcasm
LeBron's Dick
Definitely more of a viral moment than when The Game posted his package on IG, and arguably tied with Lenny Kravitz splitting his pants and flashing Stockholm… LeBron flashed cameras while adjusting himself before the start of game four in the NBA Finals against the Golden State Warriors. I'm thinking Prince James might be a more appropriate nickname, amirite?
Reddit forum r/fatpeoplehate Banned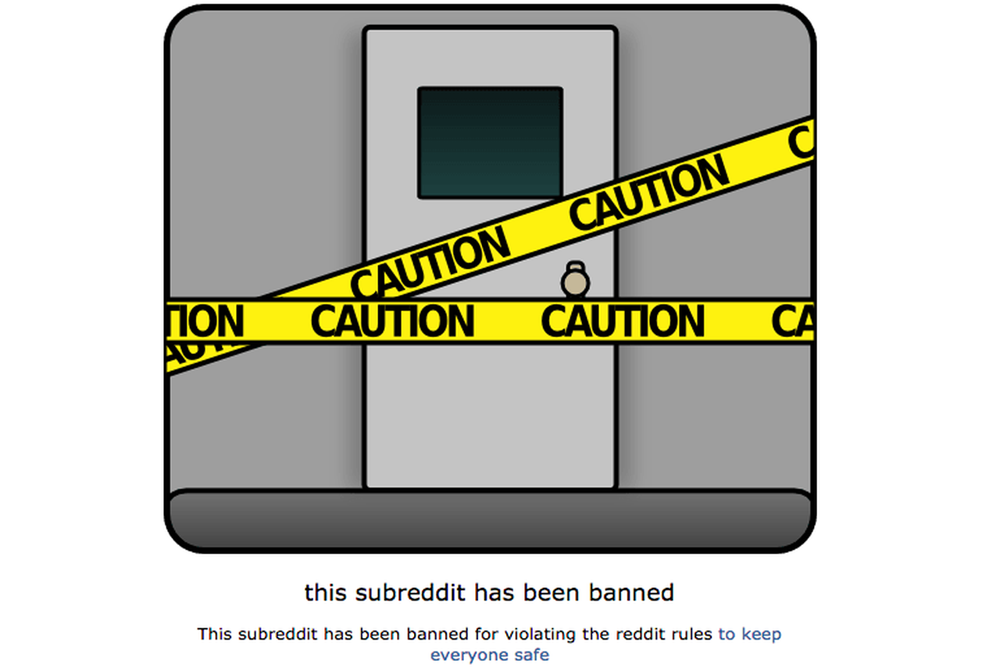 Photo: theverge.com
Outspoken subreddit r/fatpeoplehate was banned in 2015, at the hand of interim CEO Ellen Pao. As this administrative decision clashed strongly with the "democratic" viewpoints of Reddit users, backlash was severe.
@POTUS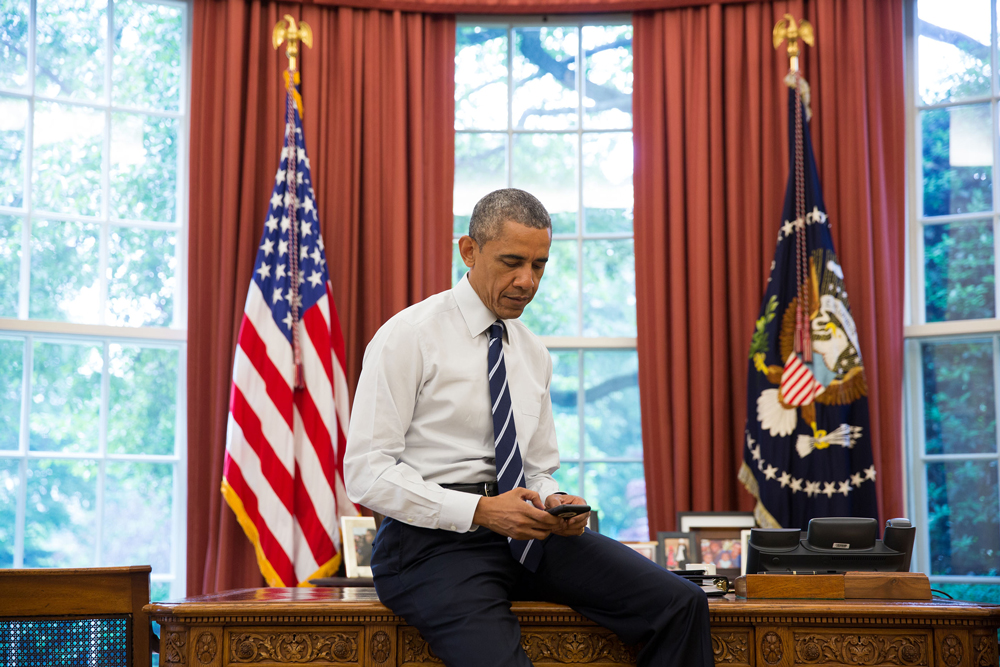 Photo: thewhitehouse.gov
On May 18, 2015, Obama sent his first tweet from the first Twitter account dedicated exclusively to the U.S. President, which was a reply to a tweet directed at him by former President Bill Clinton. Since then, Obama's Twitter account has been the source of numerous noteworthy comments, including his invitation to a certain notorious clockmaker Ahmed Mohamed.
***