The art of digging is essential to a lot of the things we talk about on The Hundreds.
Finding spots that might have older items lying around, which they'll hopefully sell to you for a good price, is something that's reserved for the diehard. People who work on research, establish connects and relationships, and, most of all, are willing and able to invest a lot of time into it. But because of the Internet, digging is a dying art form. Virtually every store has their entire stock listed on their web shop, or announce all their new stuff on social media. However, there's still one culture where digging is still alive and well: music; especially vinyl. In many cities and countries around the world you'll be able to find stores that have a shit ton of records in their store, unlisted, undocumented, just sitting there, waiting for someone to take them home. Not every digging experience may be as awesome as DJ Shadow's in Scratch, but to a music fan, there are few things more satisfying than finding that one record or 12 inch within the massive amount of wax.
"BECAUSE OF THE INTERNET, DIGGING IS A DYING ART FORM."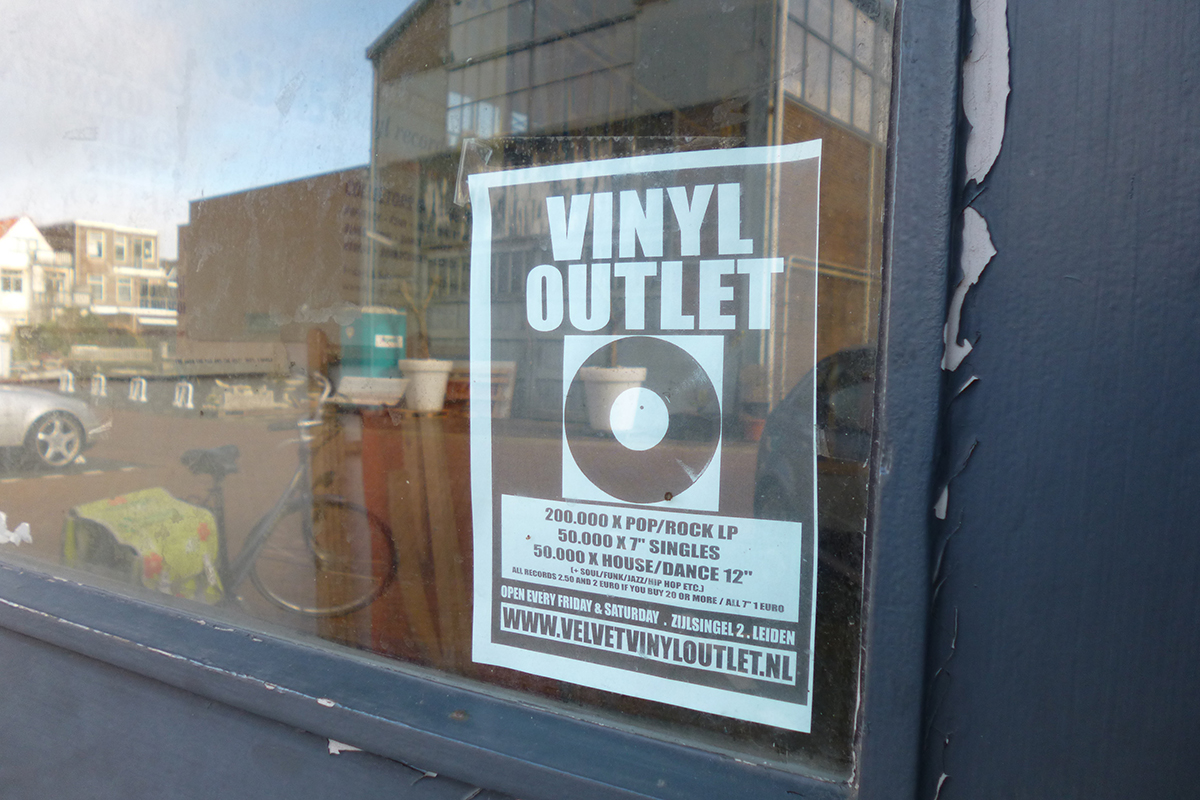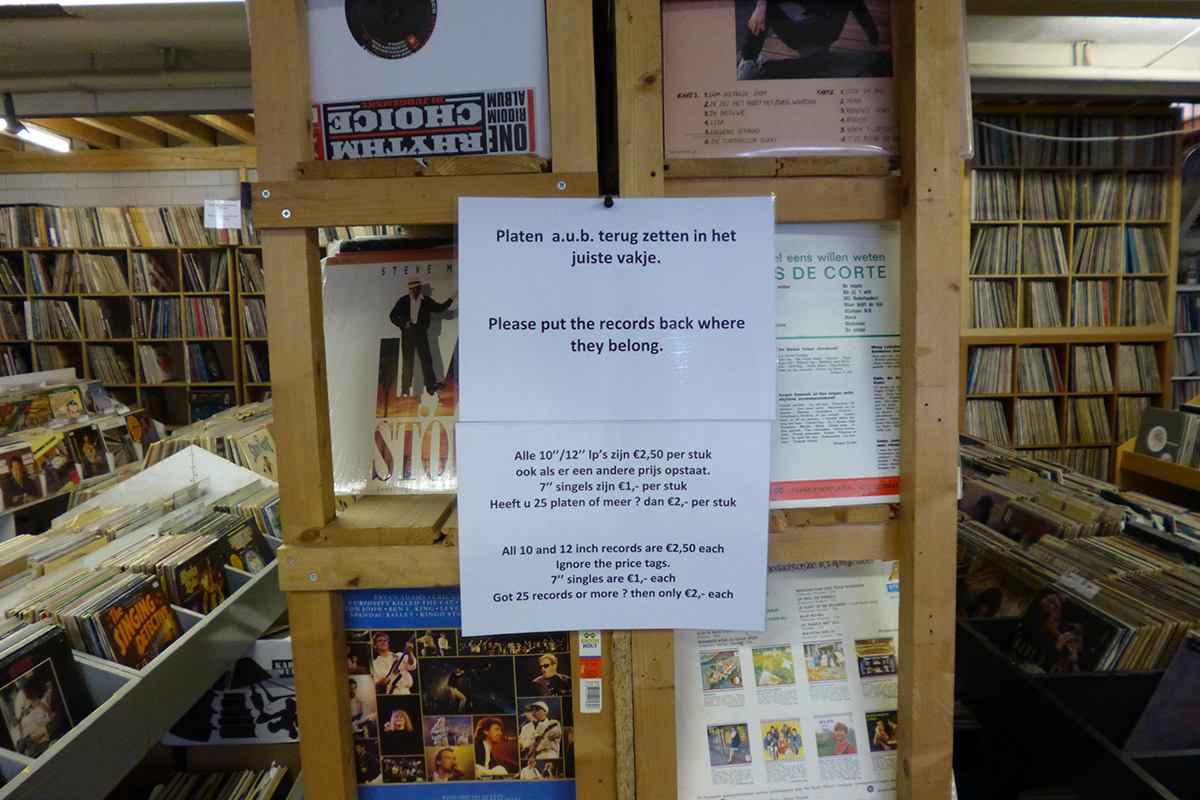 Back when I lived in Leiden, a Dutch city that's located between Amsterdam and The Hague, I frequently visited the local digging spot. It's called the Velvet Vinyl Outlet, and it's exactly that: a huge vinyl outlet. It stocks close to 300,000 records, and each and every one can be yours for the set low price of  €2,50 per record. The stock comes from record stores, (retired) DJ's, radio stations, collectors etc., and consists of all sort of records in all sorts of conditions. Promos, white labels, imports, advanced copys with the feedback sheet still attached to them. Some in mint condition (still sealed), others sport beat up sleeves (if any at all) with notes from previous owners on it. I've spent entire Saturday afternoons digging through their piles and piles of records. I've found a few gems, and added a lot of classic 12 inches to my vinyl collection. But when I moved from Leiden, roughly two years ago, I never went back again. Recently, I got hit with a feeling of nostalgia and went back to my old digging spot to see if I could find anything worthwhile.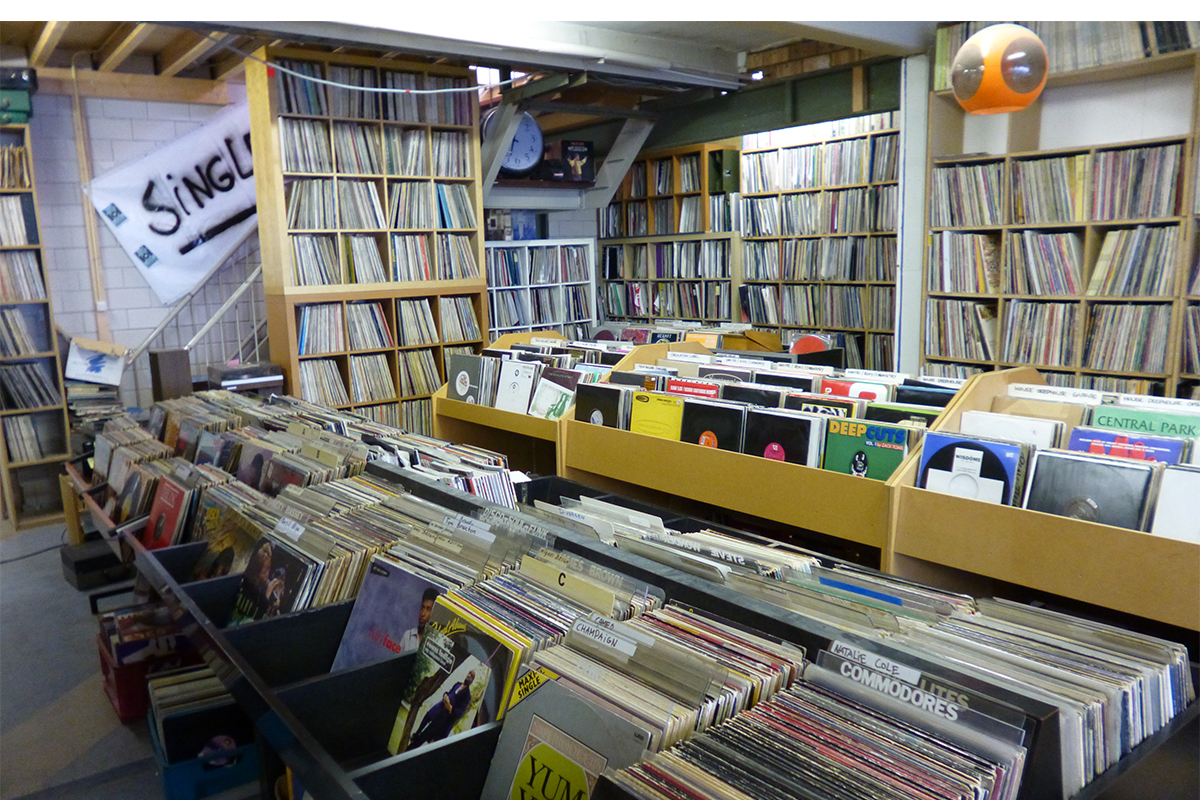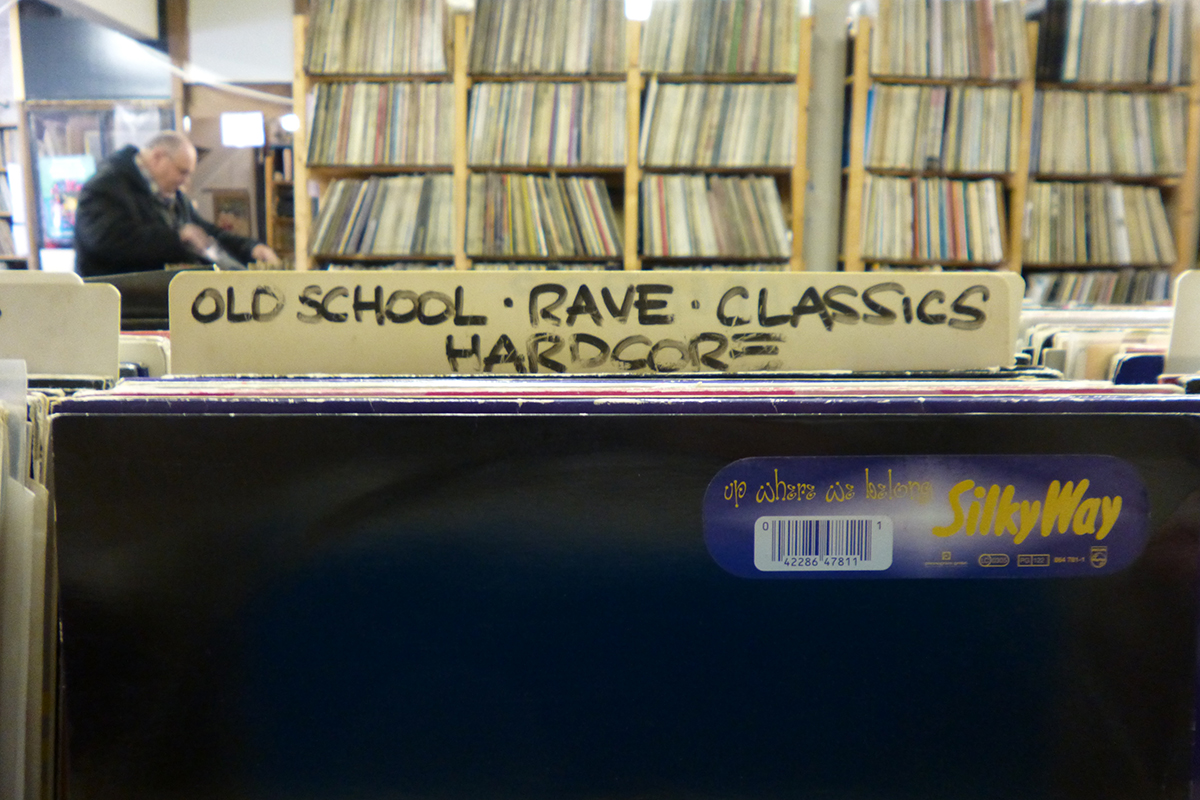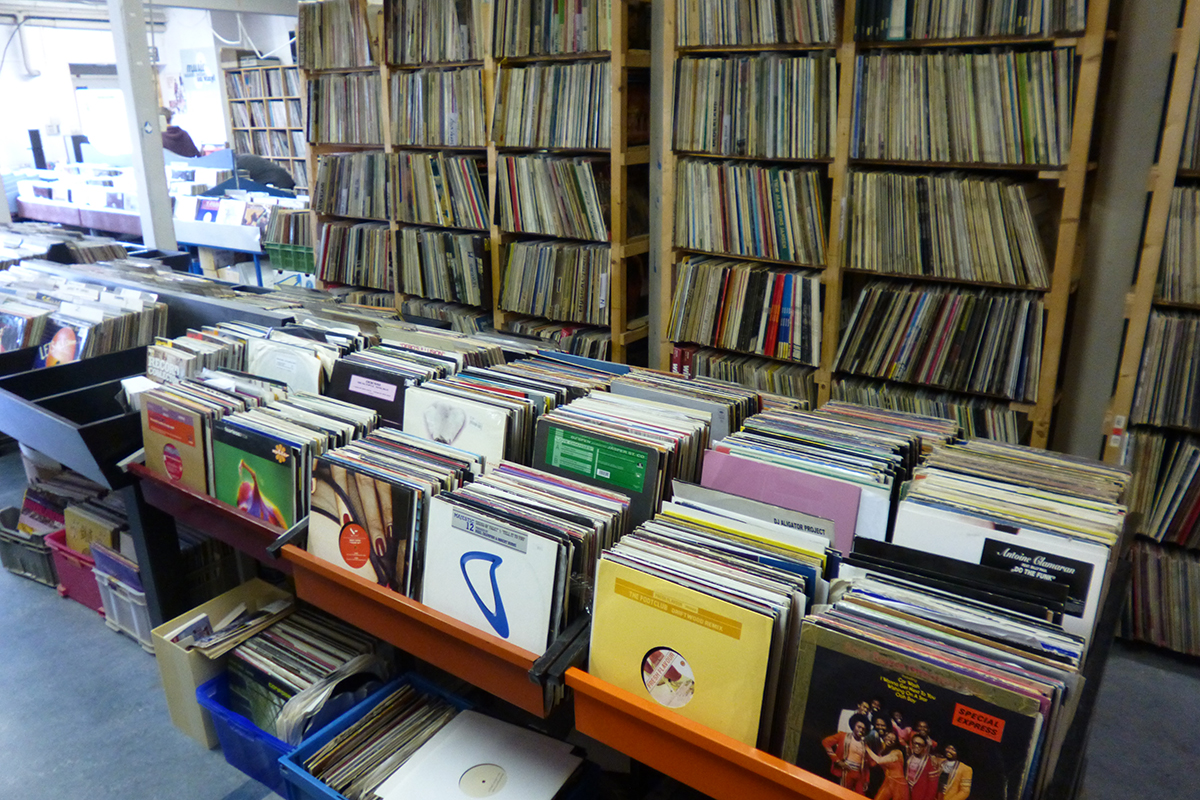 The store has changed a bit since I left town. The owners opened a new vinyl store upstairs, which deals in new vinyl and some good secondhand stuff. Downside to this is that everything you'd usually find in the outlet that's worth more than 2,50 is planted at the new shop, with a heavier price tag. Slimmer pickings, but I was glad to see that there was still a shitload of records to dig through. The owners have a good general idea about the records they have, and make sure that everything is neatly categorized. It still rewards to dig around though, certain records might accidentally end up in a different section and you might just find an amazing piece of vinyl hidden between records of a genre you don't really care about. The place is located in an anonymous, grey, office-like building just outside of Leiden's historic city center. Upstairs is a rehearsal space for bands, so every time the records that's playing in store gets flipped over, you hear live music coming through the ceiling, which really adds to the atmosphere of the place. One of the few cons is the fact that there are no turntables with headphones to preview your purchase. Sometimes you just need to gamble and pray your gut feeling was right.
I must admit it was nice to be back, and after a long digging session, I brought the following records back home with me:
I remember when this song dropped back in '05. I was a huge fan of that instrumental. I found the MP3 and had it on loop for hours. The beat is a production by Neo Da Matrix, who flipped Quincy Jones' Mural Theme from the Roots' mini series soundtrack way better than Big Noyd's unnamed in house producers dit two years earlier on Something For All That. The song itself is three verses of the braggadocio we know and love Juelz for. This version is a Def Jam promo copy to get people hyped for Juelz' second album, What The Game's Been Missing!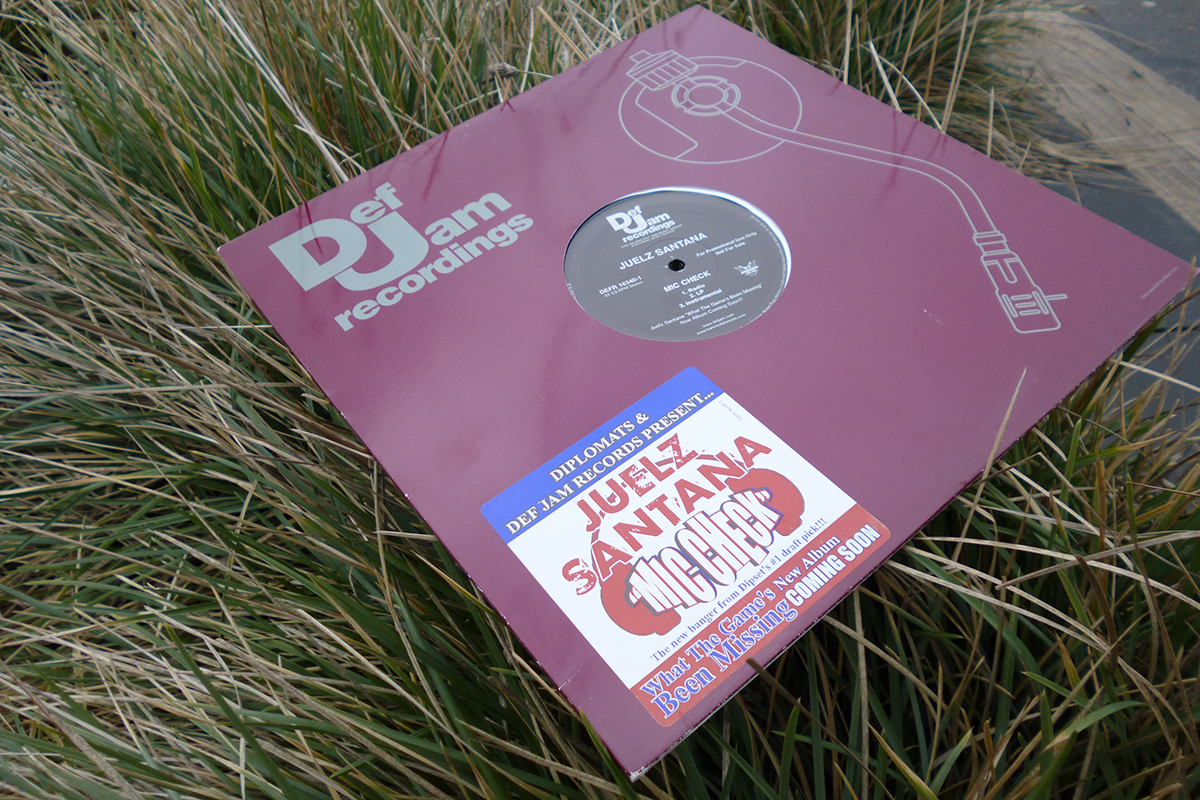 Let's be honest, it was nearly impossible for Cam'ron to top the brilliancy that is his 2004 album, Purple Haze. But the follow-up, Killa Season, does have a couple of classic Cam tracks on it. "Wet Wipes" is surely amongst them. Great production by the Alchemist, giving it the same dark, scary vibe as another personal favorite from that album "Get 'Em Daddy." The former never fails to get me pumped up. Skaters might remember this track from Lizard King and Theotis Beasley's shared part in the Baker Has A Deathwish video from 2008. The song was never released as an official single, but this promo copy came out a year after the release of Killa Season. It's a nice piece for my Dipset collection, and I bought it for less than the going rate on Discogs. Score!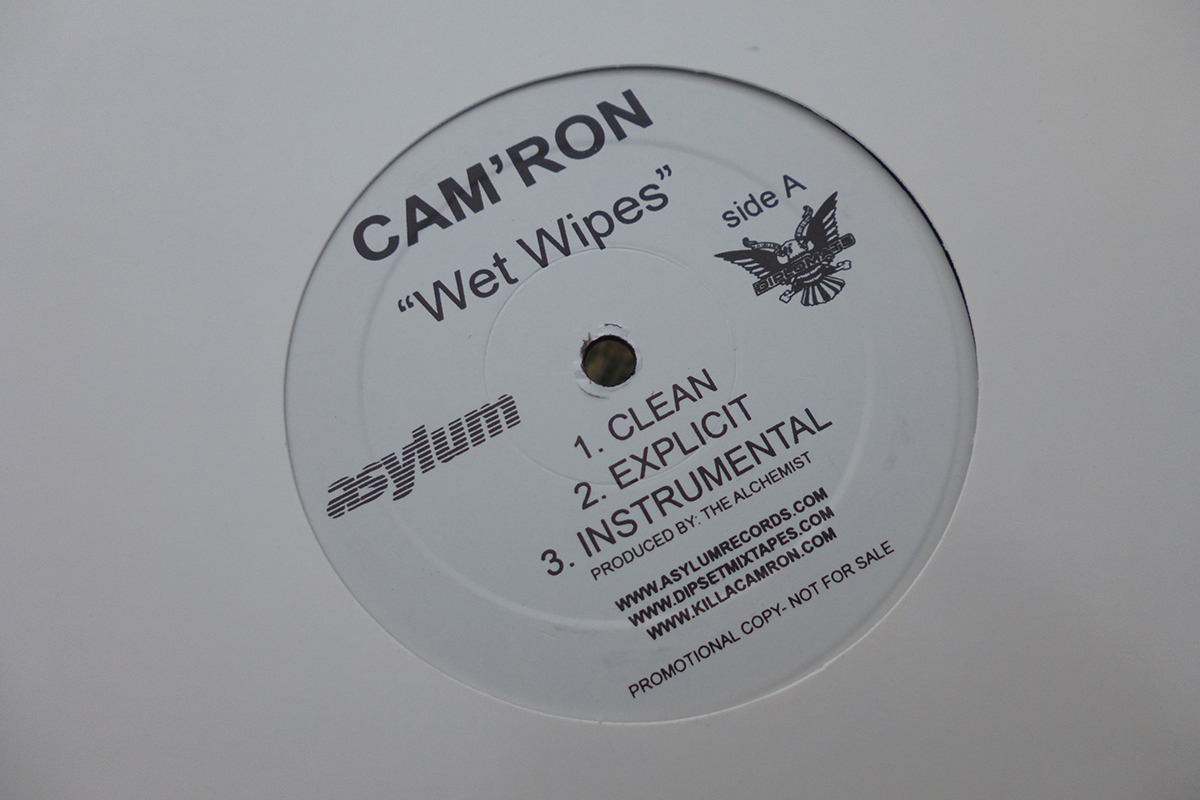 I usually don't buy these type of re-releases, but I really love this track. Odyssey was a '70s and '80s New York disco group, and "Native New Yorker" was their first single. Pete Rock later sampled part of the song for Red Cafe's Heat & Soul of New York City. The reason why it's the B-side on this 12 inch is most likely because the A-Side ("Use It Up And Wear It Out") was a number 1 single in the UK back in 1980. Strangely, that single never charted in the US. The label it's on, Old Gold, is primarily known for licensing and re-issuing classics. The cover is made out of glossy paper, and has a generic Old Gold design on it. Not really a wall hanger, but I do love that tune, a lot.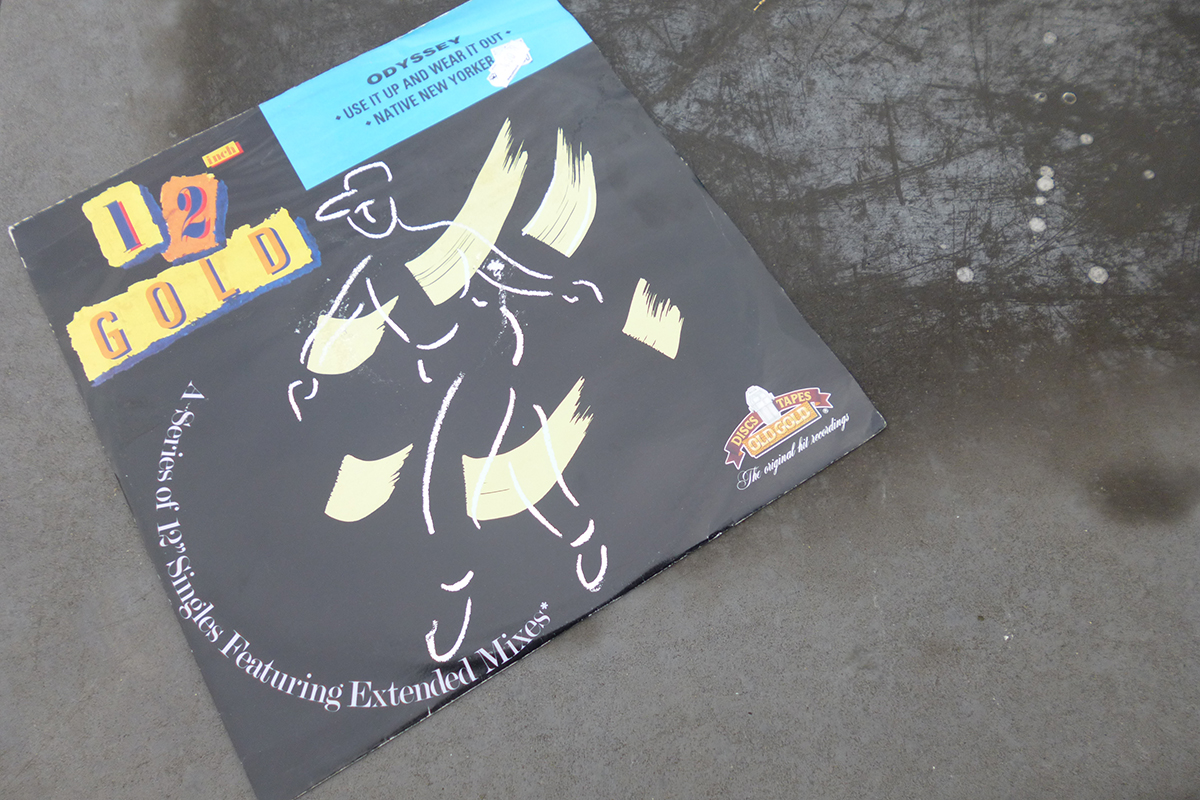 North Carolinaaaaa. If you're around my age, the first you'll probably think when you hear someone say that is "take your shirt off, twist it 'round yo' head, spin it like a helicopter." "Raise Up" by Petey Pablo was a massive club banger back in 2001, and still gets used during the University of North Carolina's football games. This version I picked up also features the "All City Remix," in which North Carolina gets replaced by a bunch of different major US cities. Smart move, cause it helped boost this track to the 25th spot on the Billboard charts. That also means this records is not exactly hard to find. I flipped through three different copies during this digging session.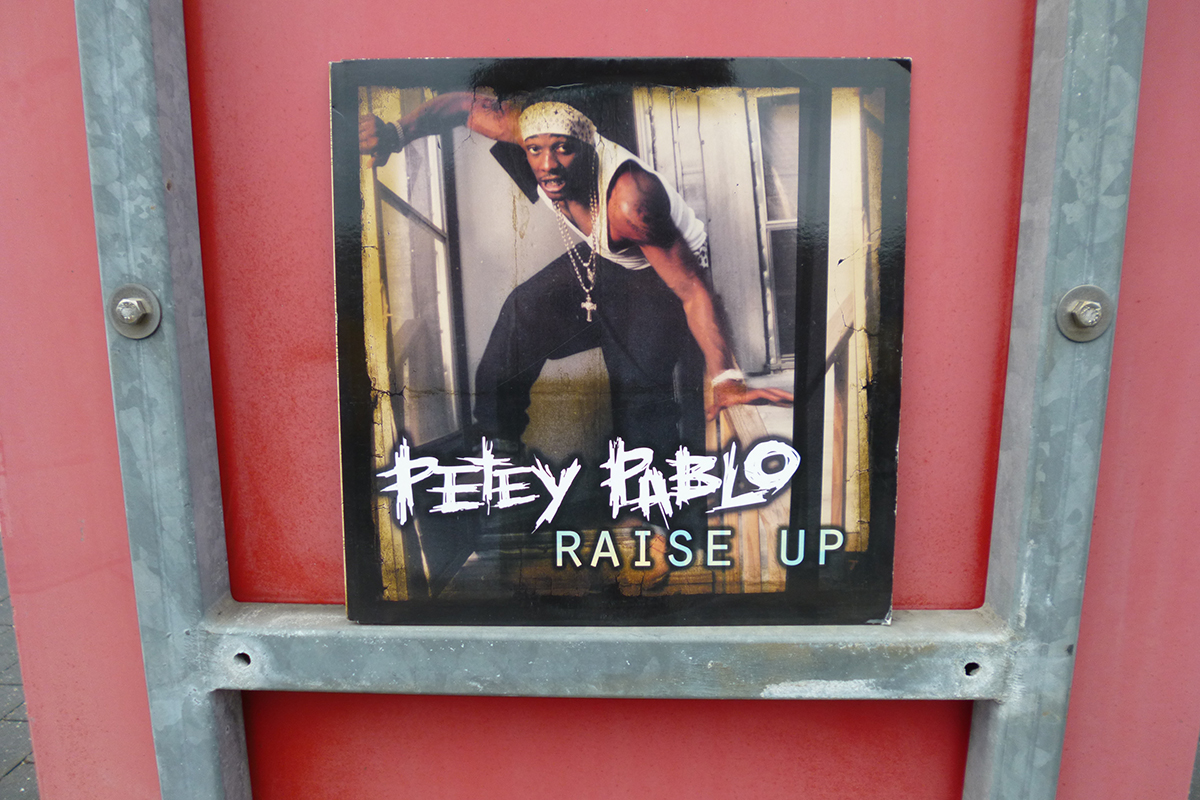 Every time I visit this spot, I always try to buy a record I don't know, but shows potential. This one was my gamble pick during this run. I only know Herb McGruff from Big L's infamous Harlem posse cut, 8 Iz Enuff, and a few appearances on Children Of The Corn tracks (the Harlem super group that included Big L, Cam'ron, and Mase). This song, however, was completely unknown to me, but I'm glad I picked it up. It samples a personal favorite ("Strawberry Letter 23" by The Brothers Johnson) and I absolutely love Mase's hook on this. My research taught me that this is a white label release from 1998. There's no B-side, just the same song on both sides of the record. Even though it's not in great condition, it's a pretty good find, as the prices on Discogs are about triple what I paid for it.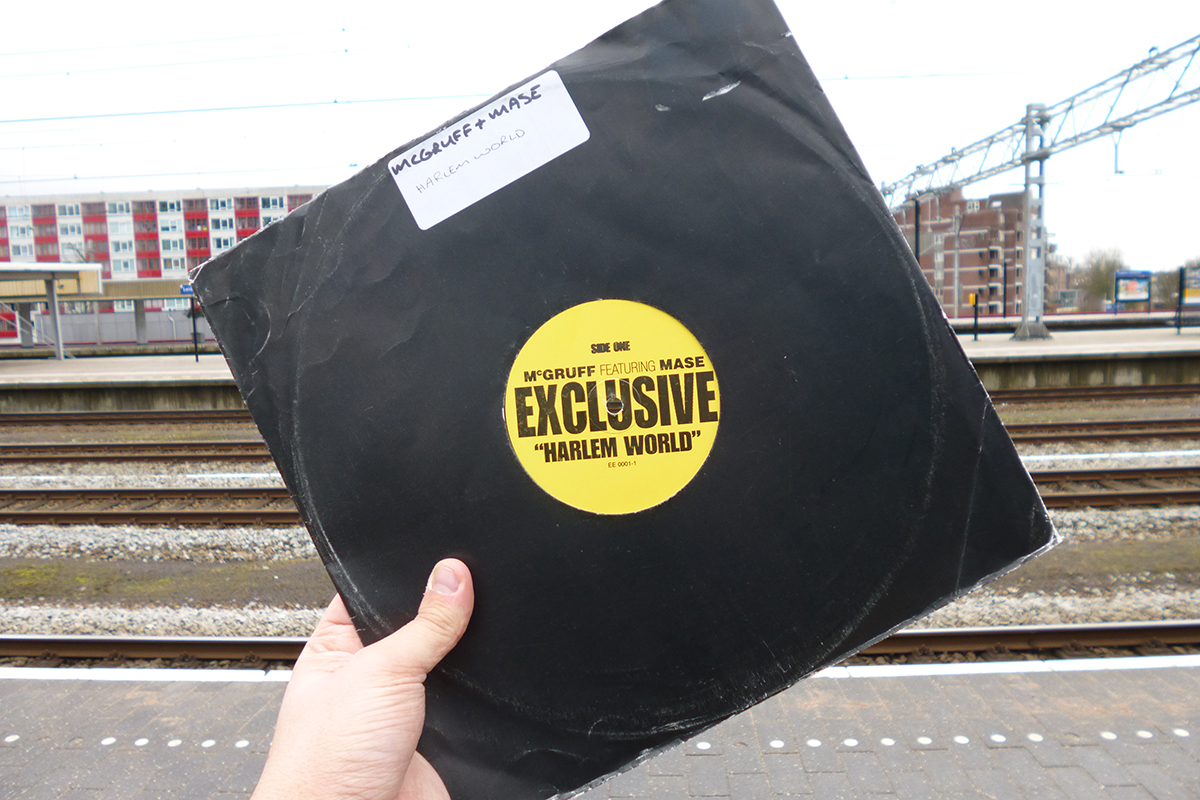 ::
Info:
Velvet Vinyl Outlet
Overrijn 2, Leiden (roughly 60 minutes from Amsterdam Central Station via public transport)
Opening hours: Every Friday and Saturday from noon till 5pm.