In anticipation of The Hundreds X Cross Colours upcoming collaboration: We asked the founders of iconic '90s street brand Cross Colours – Carl Jones and TJ Walker (pictured below) – to get a bit nostalgic.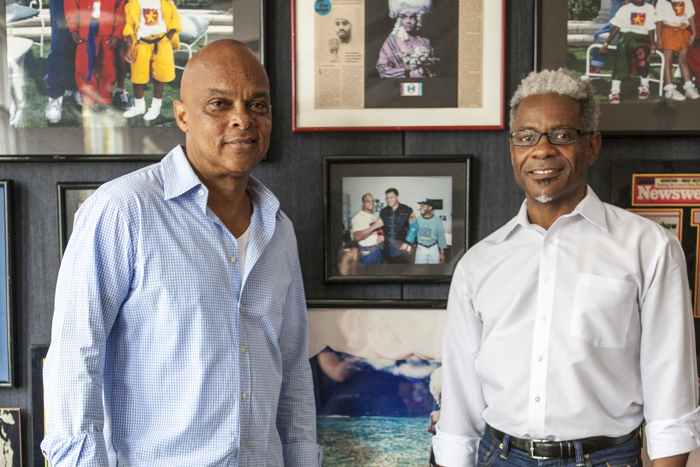 Below, they share their favorite celebrities of yester-millennium who proudly wore Cross Colours' clothing without prejudice and why.
::
1) WILL SMITH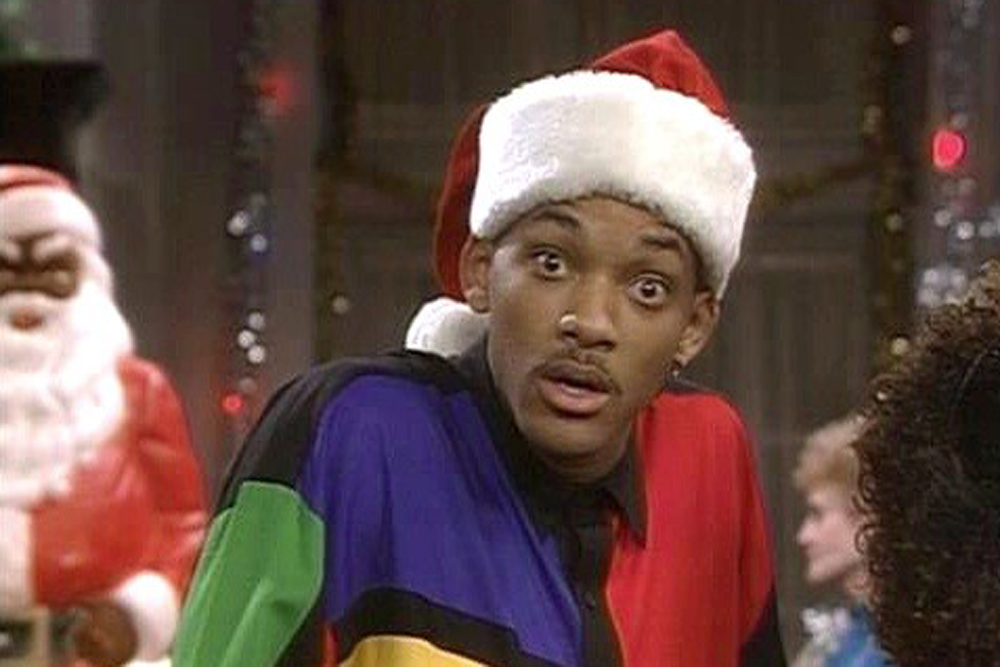 Will Smith was the first to wear Cross Colours. That was an experience where we sent extra samples to the stylist of Fresh Prince of Bel Air. This was our first shot at sending something out. We sent them to the stylist on location and she loved them and started using them right away several episodes of the show. They looked good on TV! Will also wore them for print magazine interviews that we're published in... Cross Colours became a signature look for Will and many entertainers.
2) DR DRE & 3) SNOOP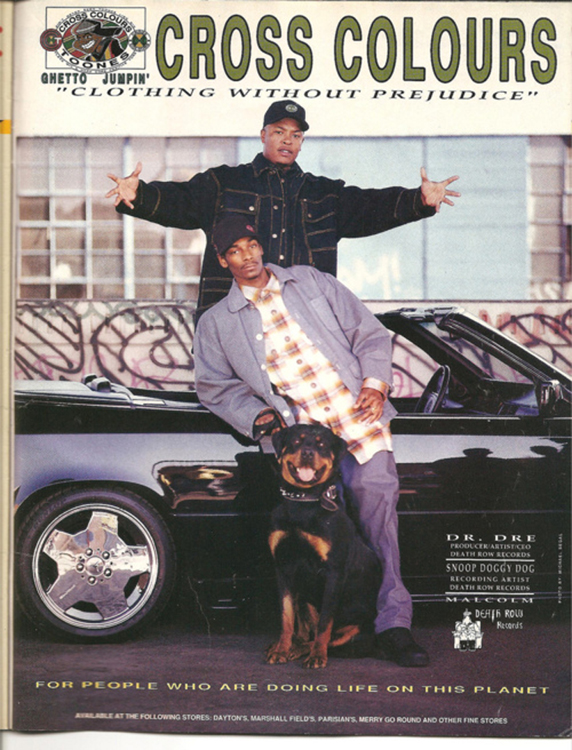 Dr Dre and Snoop agreed to do photo shoots in Cross Colours and we were asked by the record company to supply their Death Row tour with a shit ton of clothing. That was the summer of '92 where they performed all their hit songs. Death Row Records owner Suge Knight told us about a young new artist who had not released any records yet. He said the kid was incredibly talented and was going to be a big star. We met Snoop in '92 at our office – he was very polite and articulate... and so skinny! But when you heard his lyrics, he was so smooth. We hit it off, went out to the warehouse with Snoop and pulled a shitload of stuff. He did music videos for the record company, as well as photo shoots with our gear.
4) MUHAMMAD ALI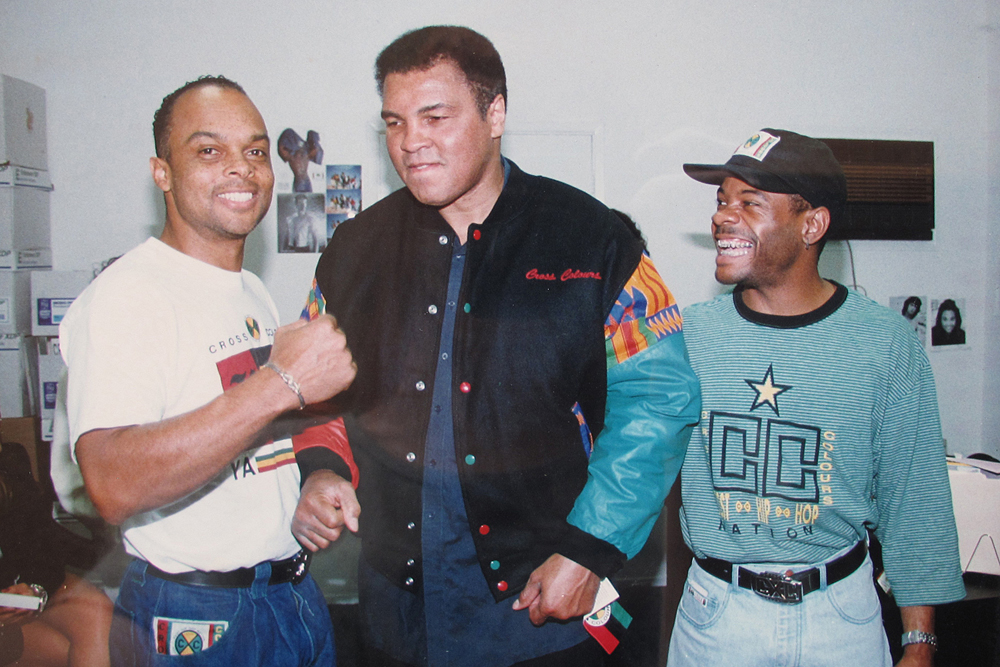 Muhammad Ali personally came to our office accompanied by his daughter Laila. It was an amazing day. The company shut down because all the employees stood in line to meet him. He took the time to speak with each and every one. He showed up to support the brand, but he was a flirt and a jokester. It was a great day that we will never forget.
5) STEVIE WONDER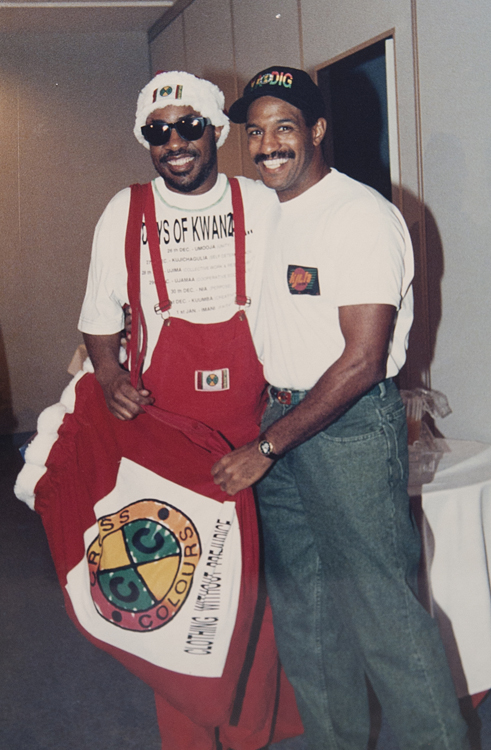 Stevie Wonder started coming often, sometimes two or three times a week, to support the brand. He always carried a Braille musical instrument that made harp-like sounds and he always played with it, even while he was speaking. He would sit and talk to us about youth and our support of education – he was really into that.  He must have had a lot of kids himself because he always asked for more clothes for them!
6) MARKY MARK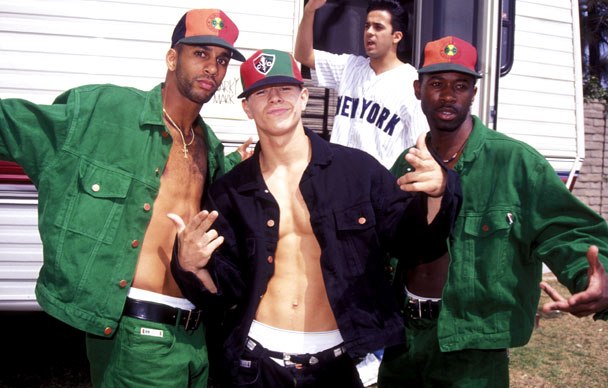 Our marketing department sent stuff to his stylist and he wore it because he was doing print modeling and music at the time. He wore our clothes for music videos, and we even have shots of him wearing nothing but his Calvin Kleins and our hat! He was very popular and brought a lot of new fans to the brand.
7) TLC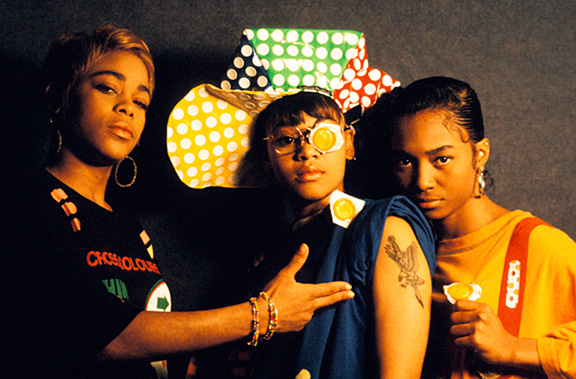 They got a lot of stuff for their videos, but the way they put it together was really fresh. We made the oversize court jester hats, tee shirts, and the oversize pants that they would sag and grab at the crotch. They even decorated them with condoms! But they were cute and promoted our clothes to women, who started buying Cross Colours, even though they were men's styles.
8) MAGIC JOHNSON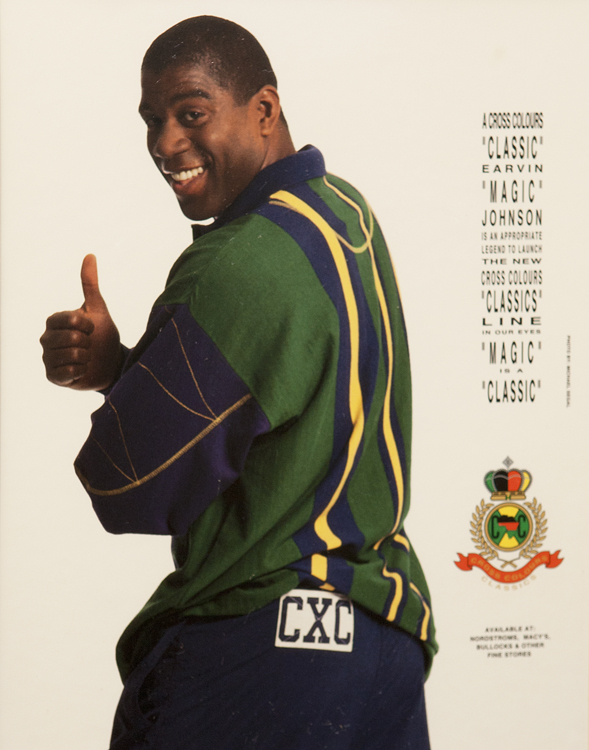 We were invited to participate and sponsor Magic Johnson's "A Midsummer Night's Magic" fundraiser a few years in a row. We designed T-shirts and custom leather jackets that were auctioned at his events. Eventually we got a call from Magic – he wanted to stop by and support the brand in any way he could. He agreed to do photo shoots for our Classic collection ads which ran in The Source and other magazines. He was very laid back and would stop by periodically and was really low key. A great gentleman.
9) JAMIE FOXX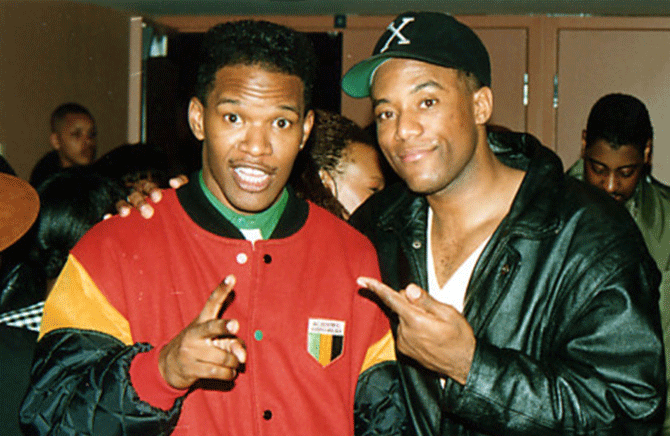 We got a call from the Wayans brothers, the creators of In Living Color. They wanted us to create an In Living Color/Cross Colours collaboration brand. We were so busy with our brand that we could not do it at the time. But we gave them clothes time and time again, which Keenen, Damon, Jim Carrey, Jamie Foxx, Jennifer Lopez, and all the dancers wore.
10) KATHY IRELAND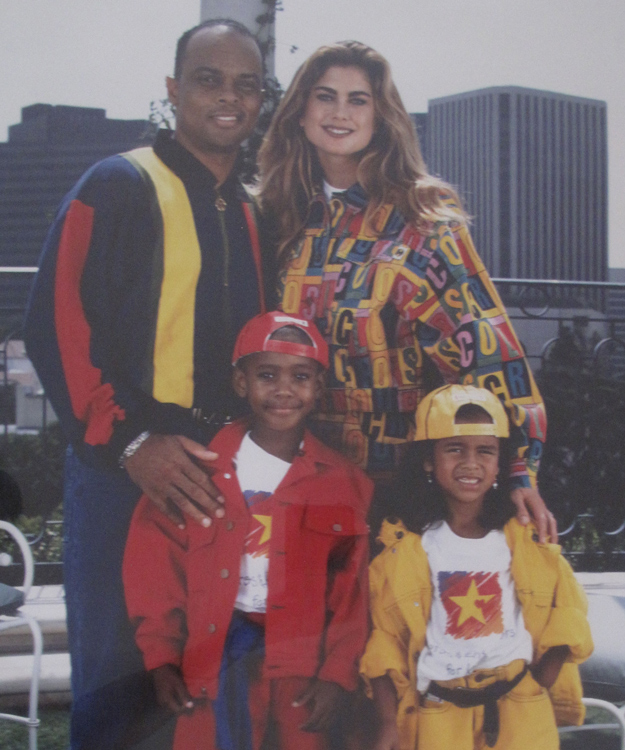 Our marketing department initiated a fundraiser with Kathy Ireland and Athletes and Entertainers for Kids, a non-profit youth educational mentoring organization. The event took place at the Peninsula Hotel in Beverly Hills and we designed a custom tee shirt and outfitted Kathy as well as kids at the event. Kathy wore our iconic Alphabet jacket and shorts. Kathy wore our clothes proudly and she was really nice. What a lady!
::
Read about Cross Colours, their rapid ascension, and spontaneous halt HERE.