The first time I visited Berlin, it felt like every second storefront was a dope boutique that I had clicked through or read about on the Internet. Soto and Firmament were the big ones I was aware of, but living here more than 6 months now, it's been enjoyable to learn about the hidden gems like Voo and Andreas Murkudis. Outside of brick-and-mortar retailers, Overkill and Solebox are big names within sneaker e-commerce, and chances are, you've seen sites like Hypebeast or Complex linking back to them. While Bread & Butter used to be a big presence in the city, this past season left the renowned streetwear tradeshow in turmoil, and as of now, things remain skeptical for next season. However, in contrast, the retailing culture is flourishing. For obvious reasons, the city favors the three stripes over the Swoosh, and as such, stockists of adidas or Y-3 are not in short supply. For another perspective into sneaker culture in Berlin, check out my recap of the Solemart sneaker convention.
Soto – Torstraße 72, 10119 Berlin, Germany
Located on Berlin's busy Torstrasse, Soto opened in 2010 and, today, stocks a selection of exclusive and hard-to-find brands. Names are mixed – like OAMC, Norse Projects, and Thom Browne. Soto has two doors along Torstrasse, so make sure to check them both out for the full range of coveted accessories, kicks, and garms. Although brand names range across the globe from Europe, Asia, and North America, Soto is still regarded as one of the most discerning in Berlin. Plus, the staff is really good-looking and nice.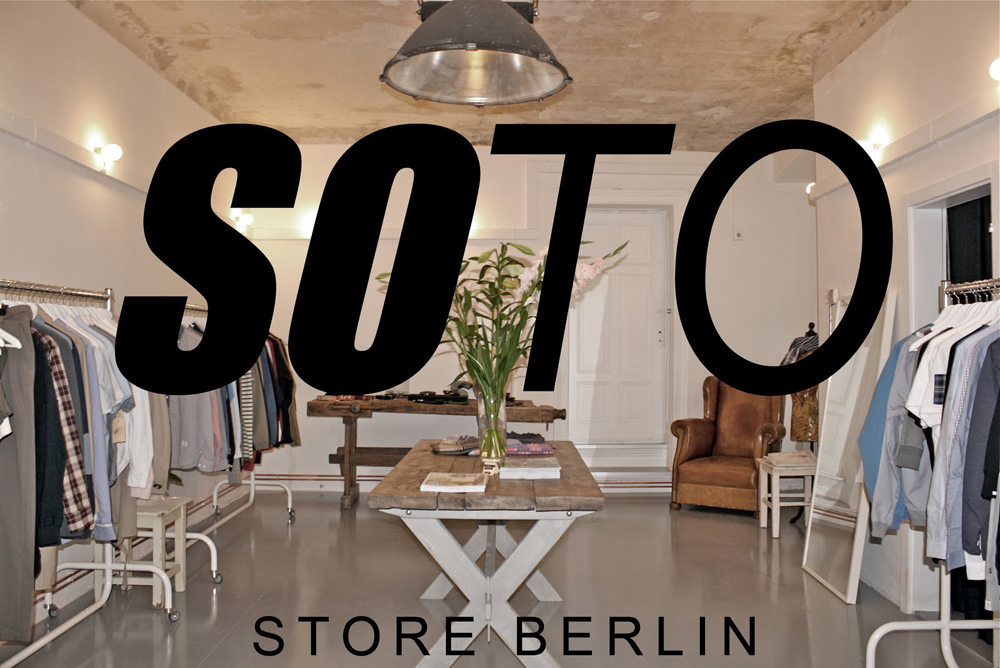 Firmament – Linienstraße 40, 10119 Berlin, Germany
I can't really think of another store with a doper name than Firmament. It refers to the age-old concept that the sky was imagined as a solid dome above the Earth, which, for me, is a fairly thought-provoking concept for a clothing store. Aside from being the only shop I've visited that has a tree inside, Firmament also has a nice house label that you can check out here. The shop stocks Dime MTL, Arc'teryx Veilance, retaW, visvim, and more.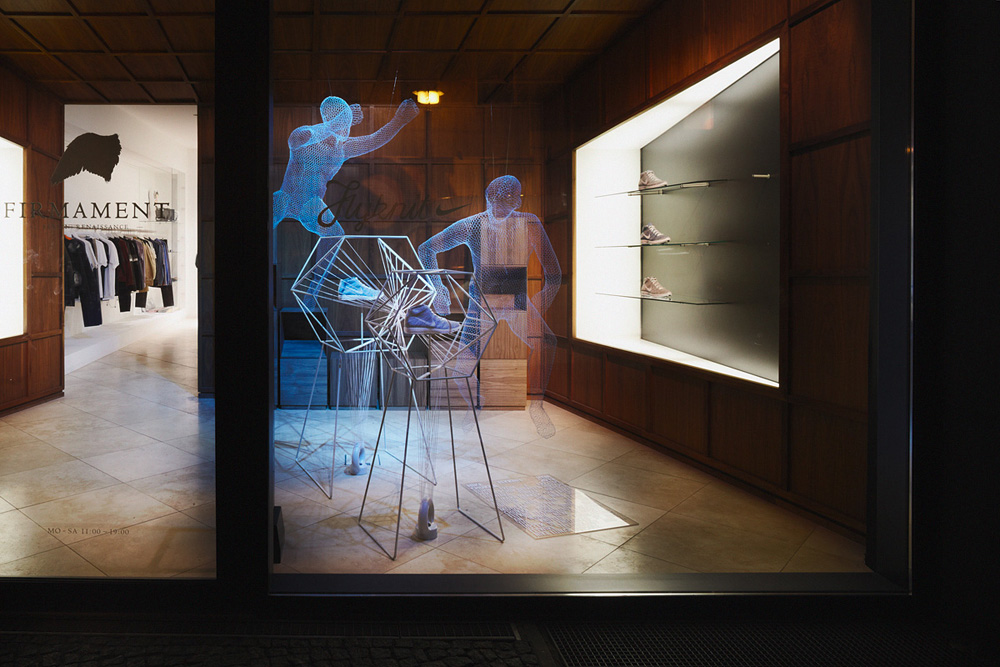 No. 74 – Torstraße 74, 10119 Berlin, Germany
No. 74 is one of those low profile adidas-owned shops like No. 42 in Paris and No. 6 in London, and the selection of adidas and Y-3 footwear is on-point (obviously). Here, you can find all the collaborative Raf Simons and Rick Owens goodies, but aside from the superior three stripes injection, they also have cool parties where the entire space is flipped into an English pub for one night.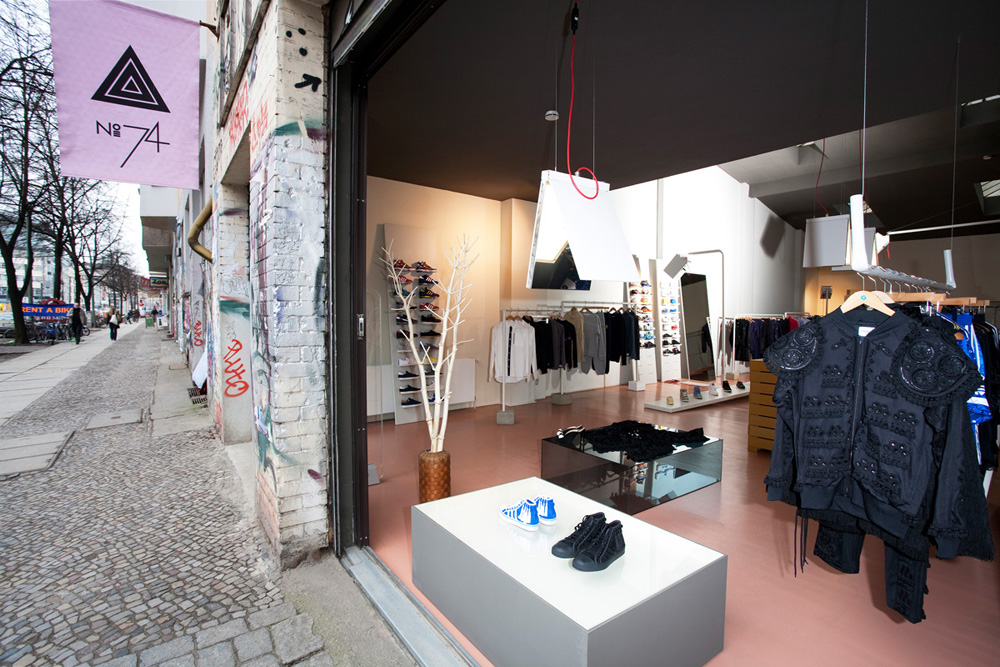 Solebox – Nürnberger Straße 16, 10789 Berlin, Germany
One of the only shops in Berlin to stock the Yeezy 750 Boost, Solebox is located in West Berlin where flagship shops are in full flex. It's only steps away from brands like Uniqlo and Apple, but it still maintains that niche appeal. One of Solebox's key retail features is the robotic arm that grabs your size. They have also released a notable line of collaborations over the years, including this killer Diadora N.9000.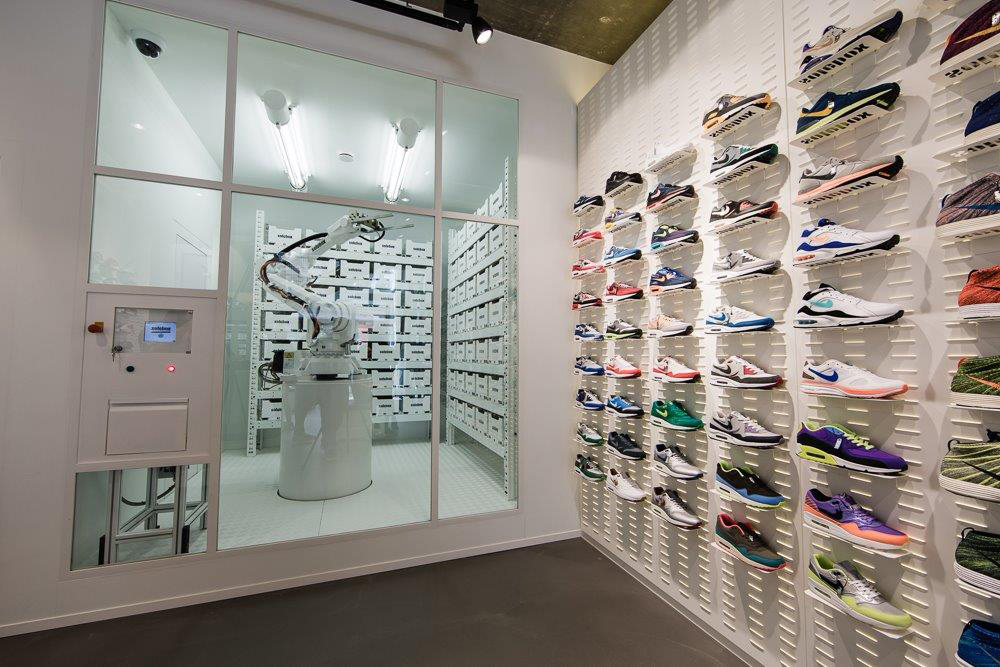 Voo – Oranienstraße 24, 10999 Berlin, Germany
Voo's curation is killer. They throw parties with awesome Korean furniture brands and also sell Calvin Klein, making for an awesomely eclectic mix. Also, inside the boutique is a coffee shop called Companion Coffee, where they make some seriously delicious brew. Voo also has a great selection of magazines, so this is a spot I check out fairly often when I'm on my lunch break.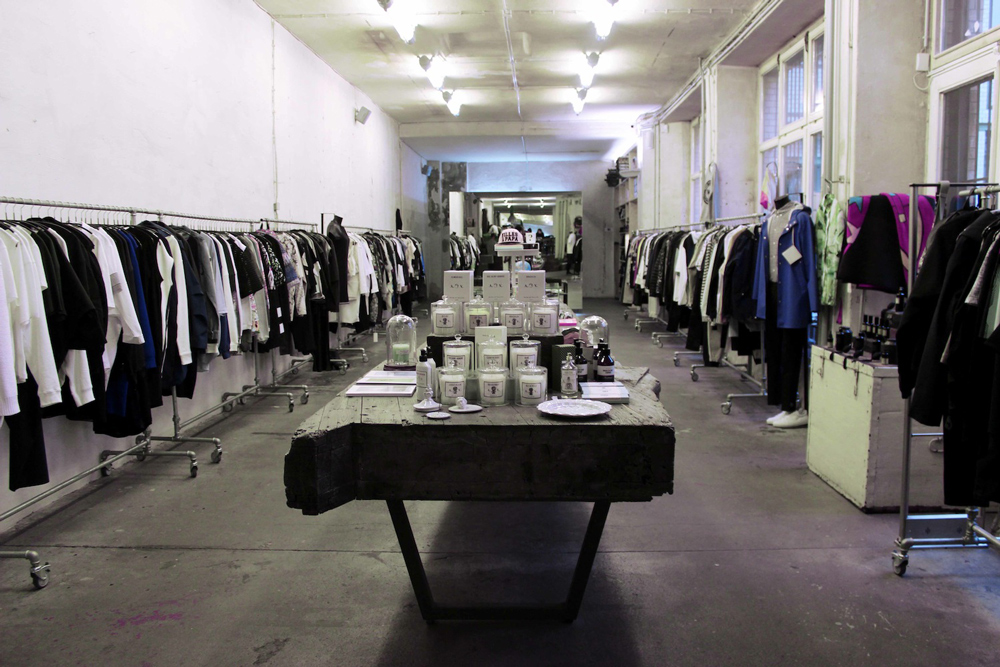 Andreas Murkudis – Potsdamer Straße 81E, 10785 Berlin, Germany
Andreas Murkudis is located on Berlin's Potsdamer Strasse in a former newspaper print hall, which has lent itself nicely to the expansive and open interior layout that clocks in at 11,000 square feet. If you're looking for rare, high fashion labels or artisanal chocolate, this is the spot to go in Berlin. Recently, the shop even opened new locations at Berlin's Bikini shopping mall.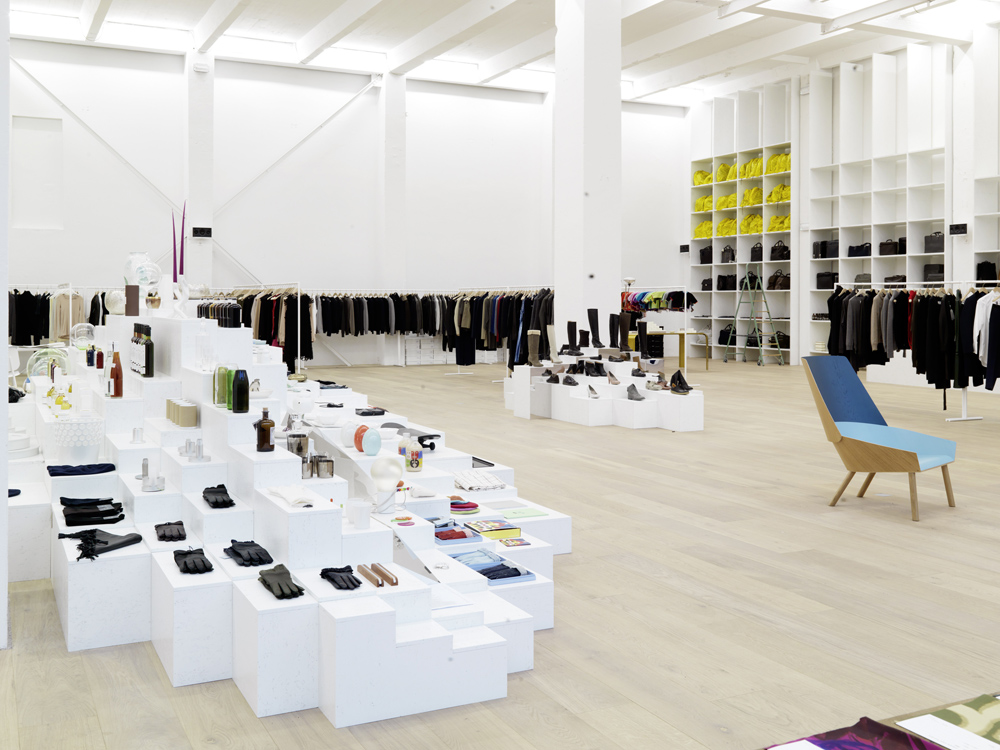 Superconscious – Weinbergsweg 22, D-10119 Berlin, Germany
Mitte is the most hyped neighborhood for many retailers in Berlin, but Superconscious doesn't play that game. They have a very sensible selection of brands that won't hurt your wallet, including one of my favorites, Muttonhead. Superconscious is a drastic departure from the often-inaccessible world of sneaker retailing, while still maintaining a certain level of appeal.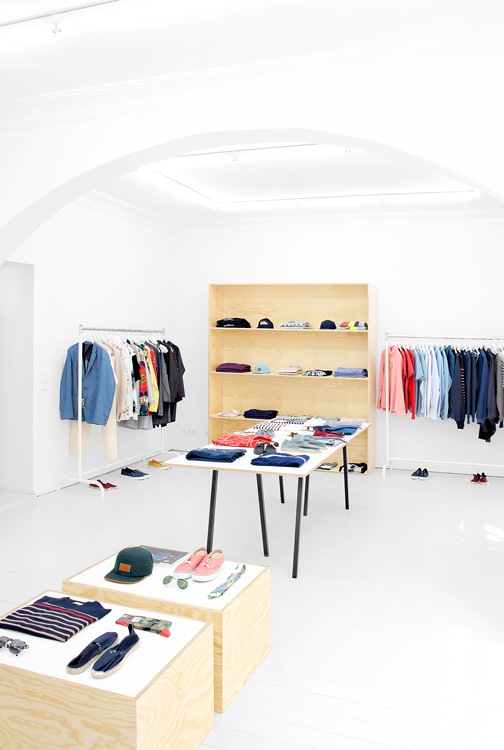 Overkill – Köpenicker Straße 195A, 10997 Berlin, Germany
Overkill's sneaker wall is essentially second-to-none in Berlin. The owner, Thomas Peiser, is recognized in Berlin as a full OG. Overkill stocks The Hundreds, so definitely check these guys out. I took some images of Overkill for my piece "A Hypebeast in Berlin."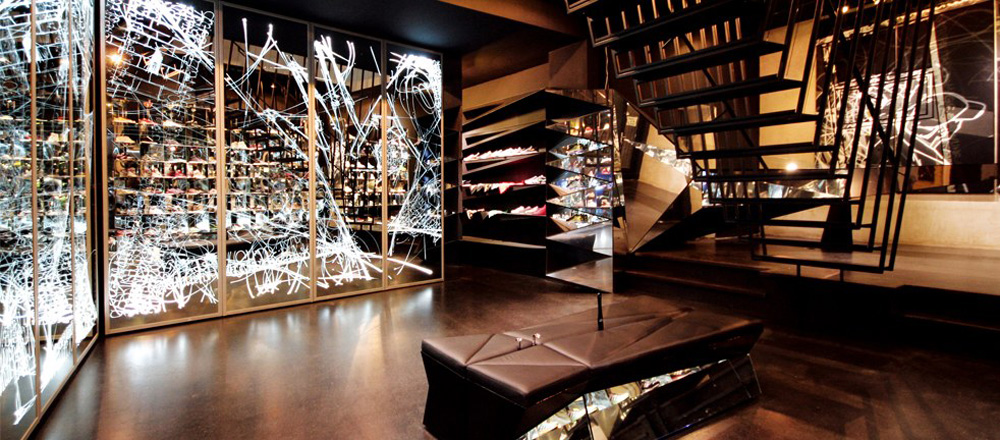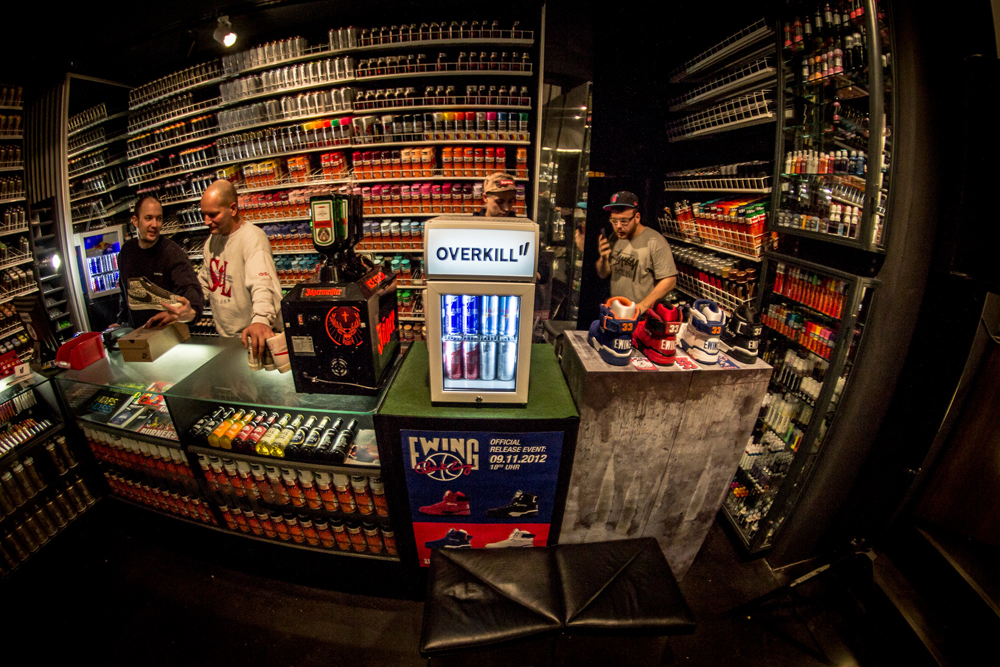 Civilist – Brunnenstraße 13, 10119 Berlin, Germany
Directly next door to the Nike SB shop, Civilist is stocked with an appropriate selection of Janoskis and P-Rods. During fashion week, Nike always throws parties here, and dudes like Erik Koston or Sean Malto roll through. Not long ago, Civilist pulled the wraps off its eponymous label, which incorporates German-made goods. This Civilist Harrington Jacket in black is a great example of the brand's quality.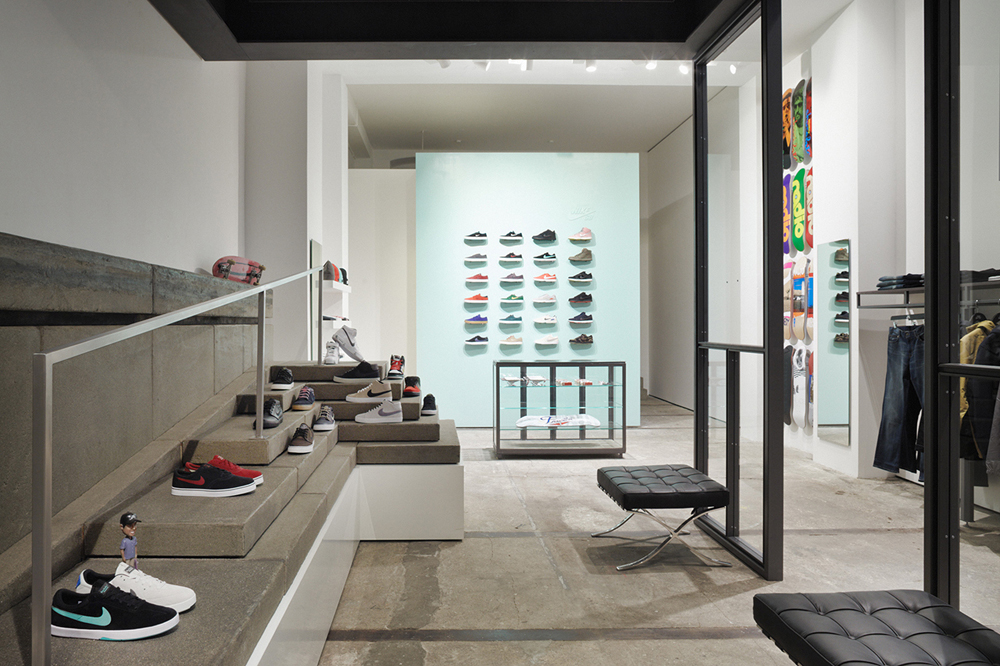 Wood Wood – Rochstraße 3, 10178 Berlin, Germany
Wood Wood is the quintessential Danish streetwear brand, and they have shops around Denmark and Germany. Last time I visited, they had this Phillip Lim jacket that was extremely dope but also extremely expensive. Similar to Soto, Wood Wood has two shops along the same street. One Wood Wood space is dedicated to sneakers, the other offers apparel.