Representing Venice, California, rising hip-hop collective Warm Brew is among a handful of acts keeping West Coast hip-hop regionalism alive, especially with their must-listen debut album Ghetto Beach Boyz. Alexander Spit describes the OPM-signed rap trio as an "LA-based crew whose name should be written in Old English with its lyrics written like cholo tags. The music feels like all the things an LA act should feel like; but it's presented with the vernacular voice, outlooks, and realities of being 20-something in [2015]" (read Spit's excellent profile of the crew here).
We had a chance to catch up with the three members Ray Wright, Serk Spliff, and Manu Li about their thoughts on SXSW, and Austin's food, music, and people below.
L.A. FAM, if you're in the area this Friday, March 27, The Hundreds is throwing a free block party hosted by Alexander Spit, with none other than Warm Brew performing live. Doors open at 9pm.

 

You must RSVP at thehundreds.com/warmbrew-rsvp to gain entry. 4308 Burns Ave., Los Angeles, CA.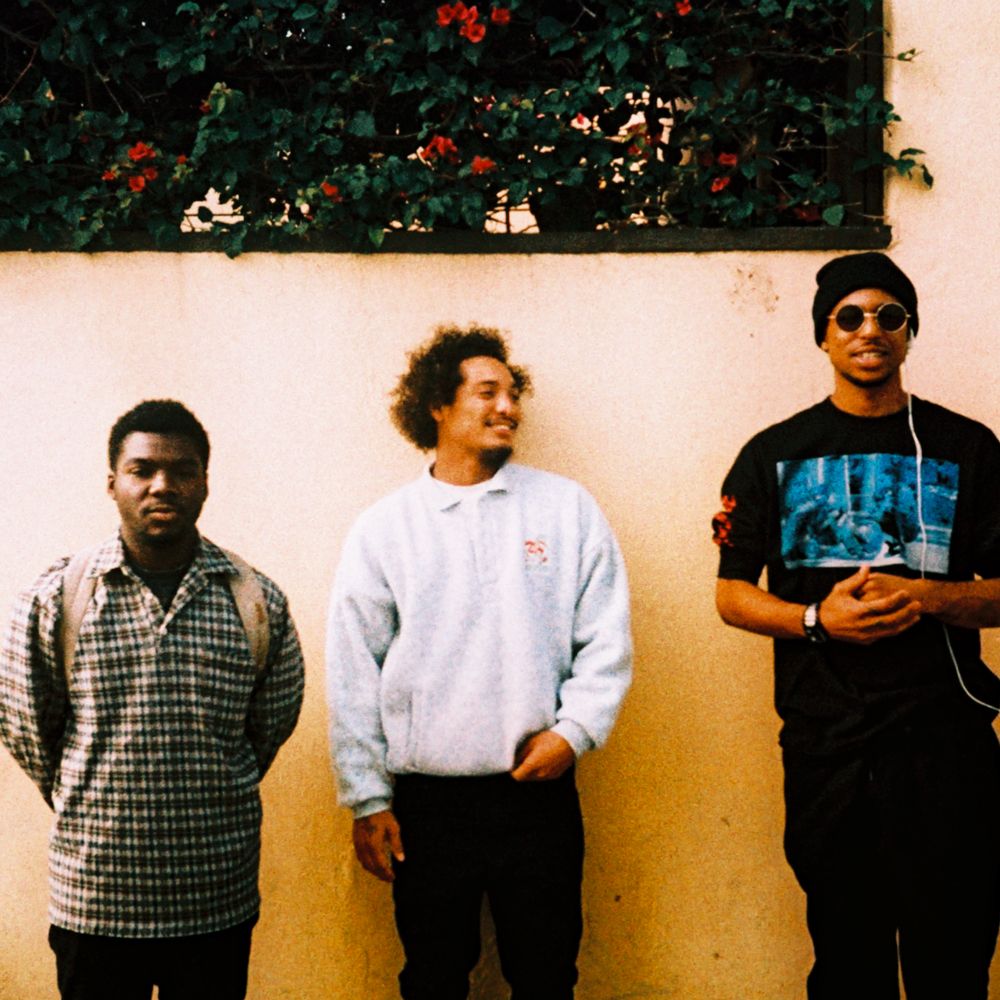 Photo by Alexander Spit.
What surprised us about SXSW was...
Ray Wright: The weather felt like Hawaii with the rain and heat and how much a pedi cab and Uber costs out there and how much the Internet can make some people seem way cooler than they actually are.
One of the weirdest things that happened...
Serk: Learning that they didn't serve alcohol at liquor stores after 8 or some shit like that – some unacceptable time that's for damn sure. Our last night out there was definitely going to be enjoyed to its optimal potential, so we had to pull a Lufthansa Heist on a few warm brews. No pun intended.
Our best fan interaction...
Manu Li: Uhhh, the few fans who said they really fuck with us the day after we performed late night drunk as shit in front of a ton of people at Bar 92. Honestly I dug all the interaction with the people of austin, they were all pretty nice people.
Our favorite thing about Austin from a West Coast perspective...
Ray Wright: It's probably the most culturally diverse place in Texas.
Our favorite performances were...
Manu Li: E40. Period.
The best food was at...
Serk: When we left Bar 96, we met this dude named Joe – he said this BBQ spot across the street was the best. It was called Ironworks. He said that was George Dubya's favorite spot but we didn't get it. We did hit this restaurant called Finn & Porter, I think copped the striped bass pan seared in brown butter sitting on a bed of beet root and sweet potato ravioli. Pristine, baby.
Next time, we'll bring...
Ray Wright: More weed and the homie Hugh Augustine.
Live photos below by Edgar Woo (@woo.supreme).