A journey into an unexpected food experience happened just a week ago, when my good friend Danny Romo shot me a text about an underground supper club called Tink's House, where a food pop-up meets interactive art installation.  Since I am always on a quest for an exciting culinary adventure, I immediately said yes.
Tink is not a real person, but Tink's house was the afterthought of a young duo: One an art major en route to NYU Tisch (one of the most difficult art majors to enter) and the other, an already well-seasoned cook who has trained with some of the best restaurants around the world. He currently came out of a powerhouse pop-up dinner called Wolvesmouth which, in a sense, is the pioneer of this growing trend – restaurants not actually housed in restaurants.
The journey at 6pm… We got the early bird special, entering a soon-to-be office, Tink's house stood as an open canvas for the cook and the artists. When we entered, Danny and I took off our shoes and joined a table of strangers in the living room, who were all pleasantly taking turns on a foot massager.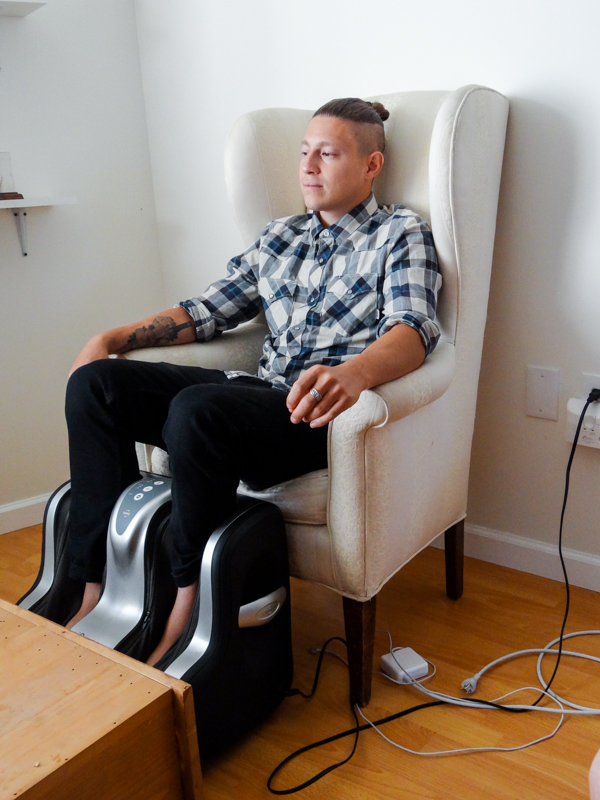 It was a dinner for eight, and most of the people during early bird were older, but that was not an issue, because they were all very fascinating.  Two ladies used to be performance dancers, one was the daughter of the performance dancer, another was a teacher. And there was me and Danny, the cooks and at last, actor Bill Pullman.
Tink's house began in a room covered in sand, day-glo colors, and big comfy furniture. I felt relaxed and oddly nostalgic for an old party place for children, called Jeremy's Place. There was mood music, soothing but very whimsical.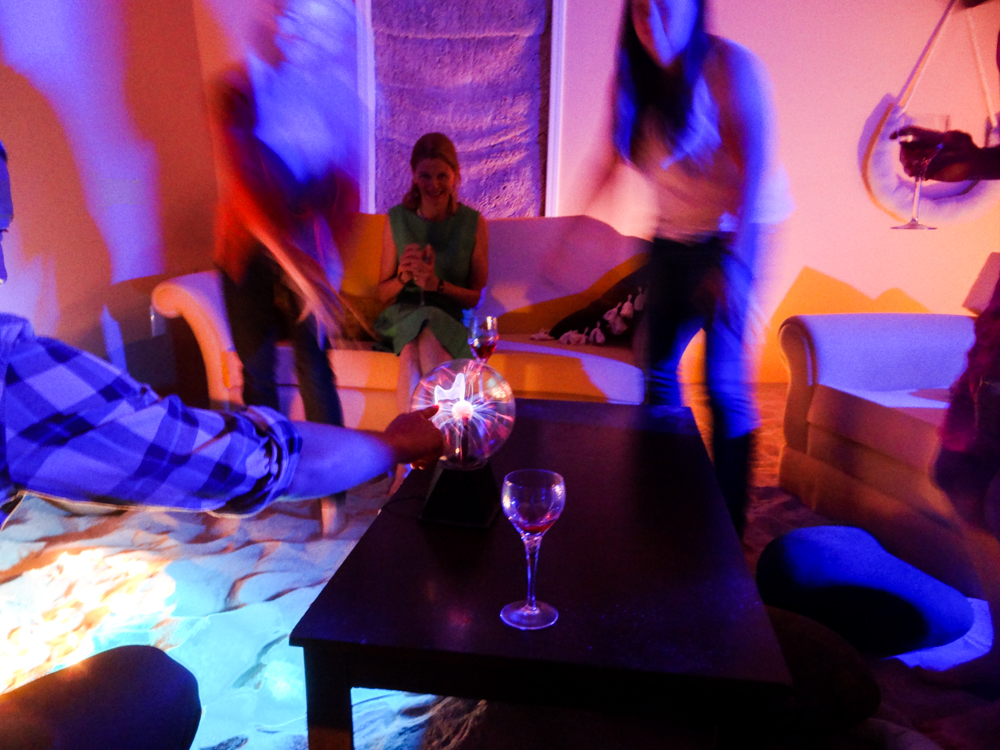 The first course was a cucumber disk served on a brown ceramic plate that had grooves for the fingers. A scoop of cherry sorbet lay on the disk and it was blood red in color and drizzled in hazelnut butter. The result was a sensory explosion of fresh water, sweet acidic fruit, and wonderful richness from the nutty butter.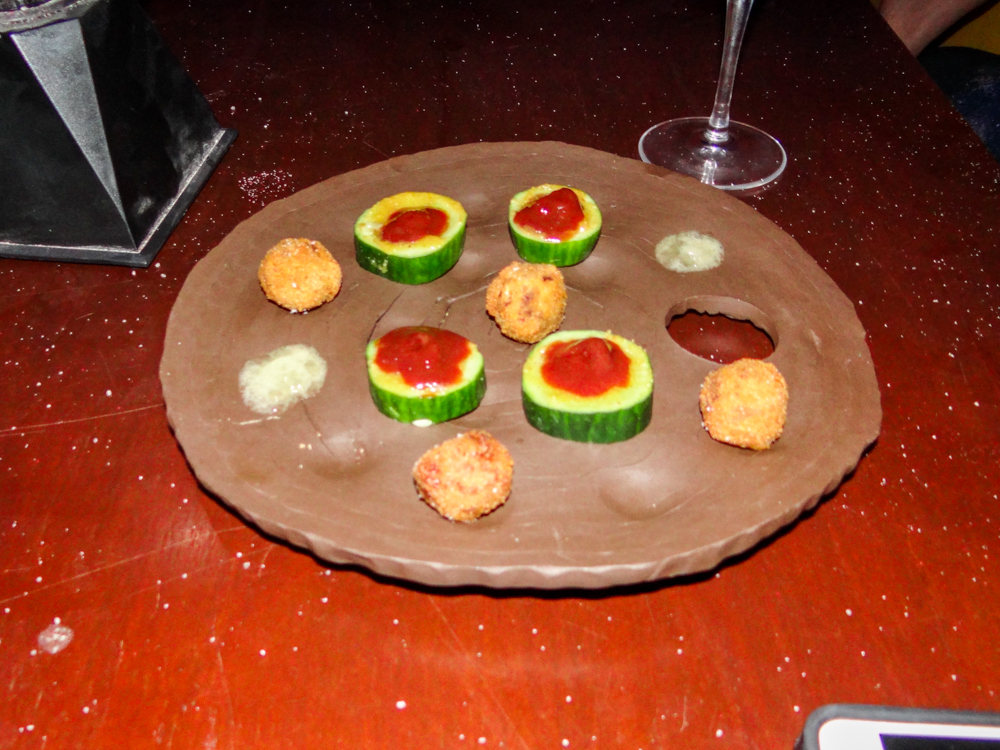 Next to it was a lamb croquette that was nice and crisp. Its gaminess was clever, and it was the first time I've ever eaten a deep fried ball of lamb. It was thoroughly enjoyable, especially when swabbing it in a dollop of lemon gel.
After a few moments, the door swung open again in Tink's house and we were back in the congregation room. A bunch of late teenagers dressed in black pants and black shirts were greeting the new party to the massage chair room.  The next party was younger, hipper – "fashionably late" was the joke I ran through my head. We were led into the second room.
The cactus room, which was the second room, was full of natural light, streaming through the window. A set of desks covered in orange soccer goal netting encircled a massive cactus plant. We sat down at each desk. I got a chance to sit next to Mr. Pullman and we began having little chats.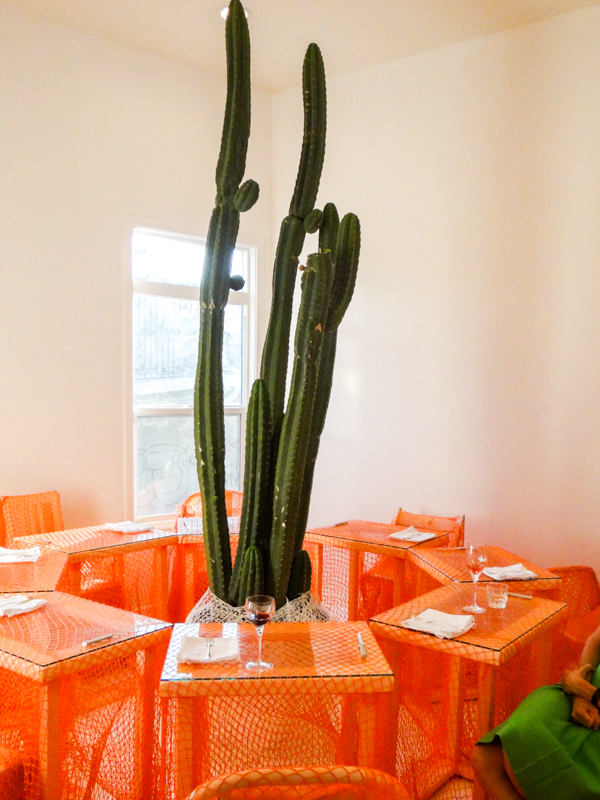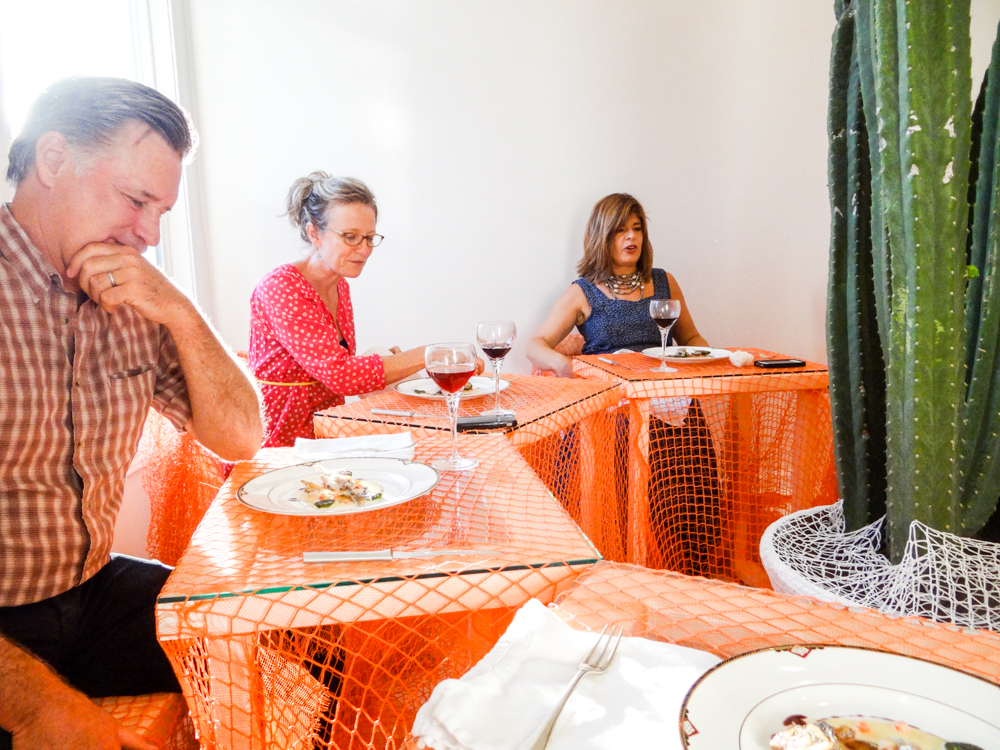 The door opened and entered the same young chap with a handful of dinner plates. He placed down a whole fish in front. It was a pompadour, medium sized, like 6 inches, and it was cooked in two different forms. They had fried its skeleton with it's head and tail on and in the center where there was a cavity that they filled with a cross between a ceviche and a crudo.  The fish lay on a bed of corn puree and there was a mossy ring made of jalapeño and greens. I tried my best not to eat the entire fish and had barely any conversation in-between bites.
Out the door again and back to the congregation room, there were more fashionably late peeps, drinking wine. Conversation was getting louder and I was really starting to feel that this place was a fine dining restaurant crossed with a brothel withs some major swinger party vibes, because large groups of people would be entering rooms with closed doors every half hour.
The next room, called "The Kitchen," was an epic sensory overload with squishy floor mats, an herb garden to pick from, and geometric grids on the walls with different fabrics and materials to walk up to and touch. We were handed a bowl of crispy rice, a spoon, and then suggested to build our own rice bowl. In the far corner there was shelving – two of them with a wide array of bowls. Some of them looked like your mother's old china-ware, others looked like they were sold straight out of an artists' collaboration with Heath ceramics.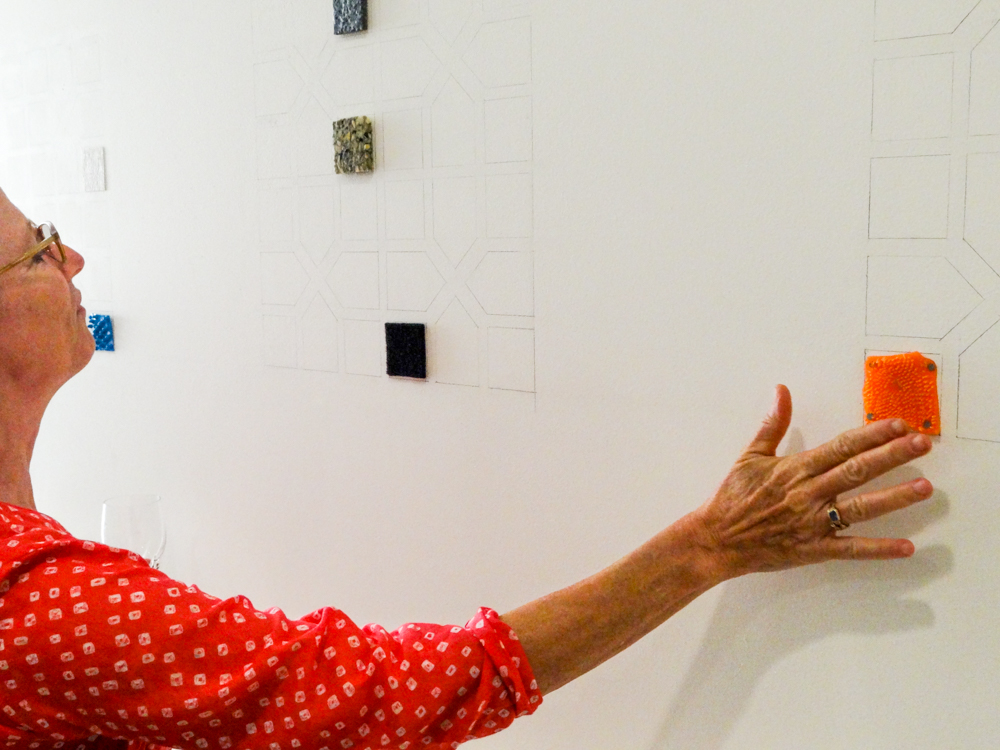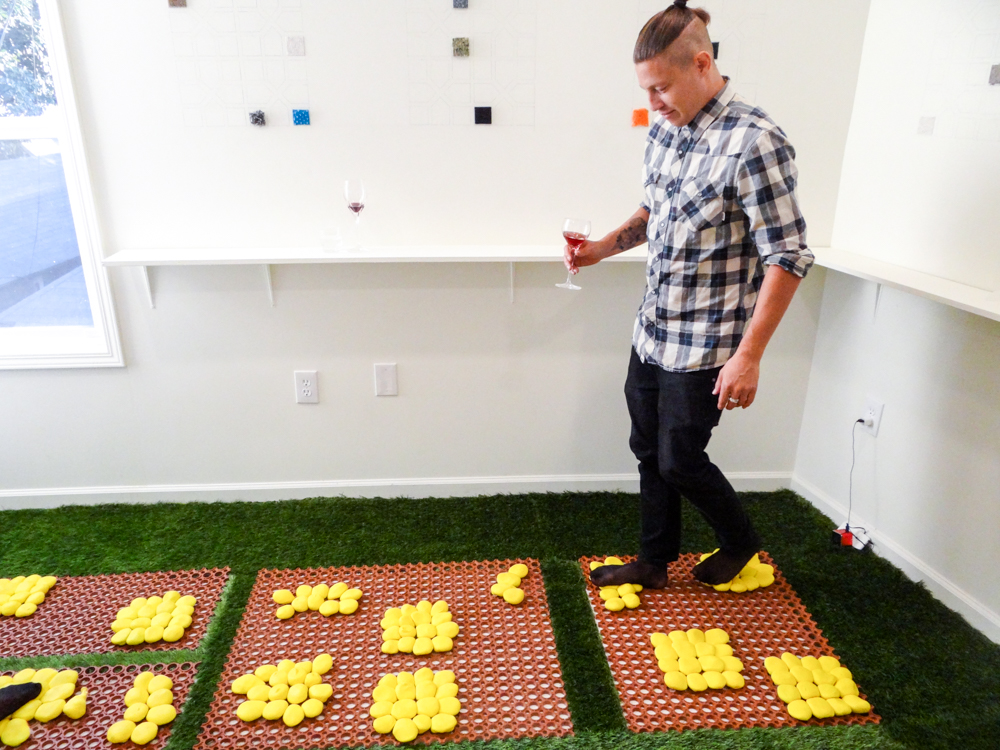 Among the "toppings" were pickled radish, sea bean, yogurt sauce, candied nuts, lettuces. It was like going to Yogurtland – the savory rice bowl edition. There was even silken tofu that you could serve yourself. Next to it, a lady was pinching cilantro off a plant and putting it in her rice bowl. There was sorrel. I got a good shot of Danny looking like a rabbit, while eating the sorrel plant.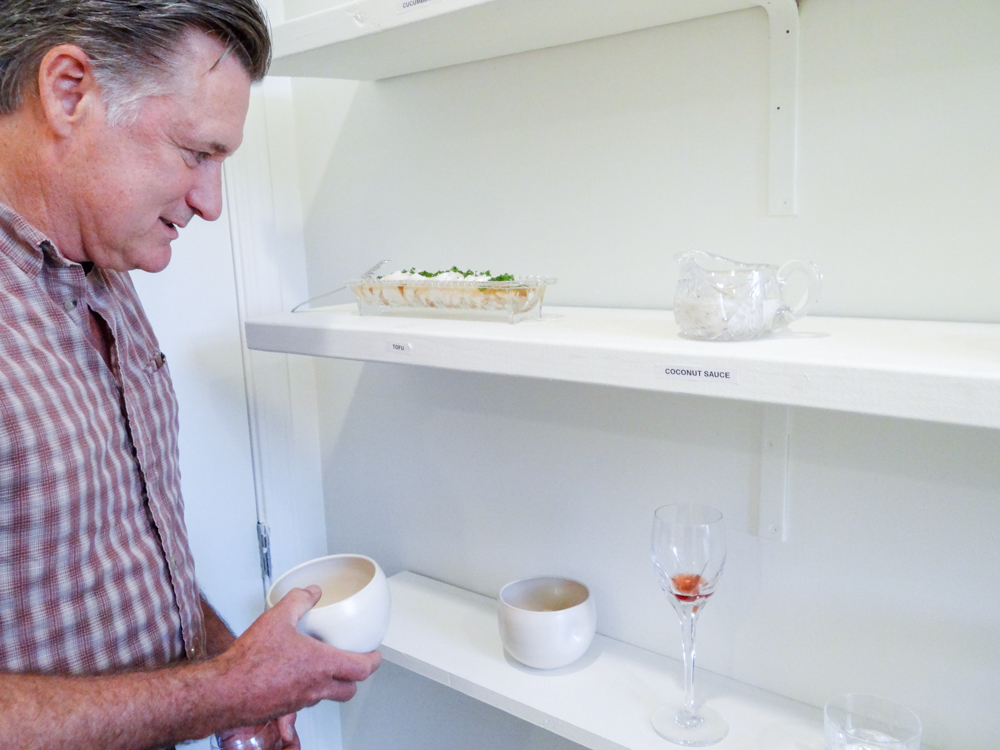 BILL PULLMAN!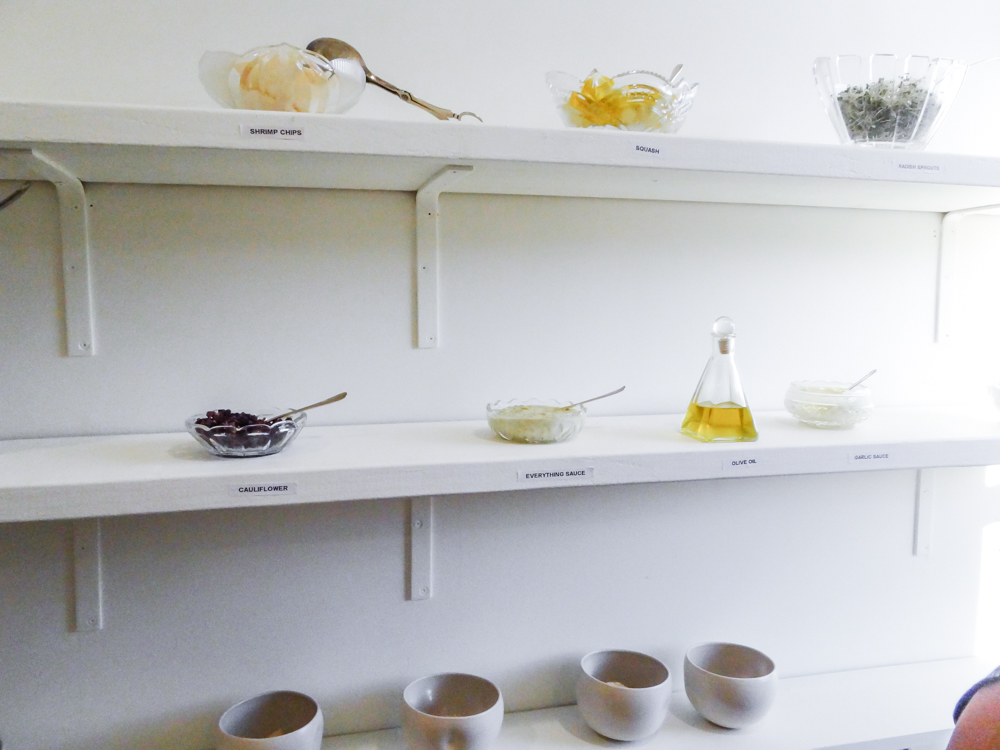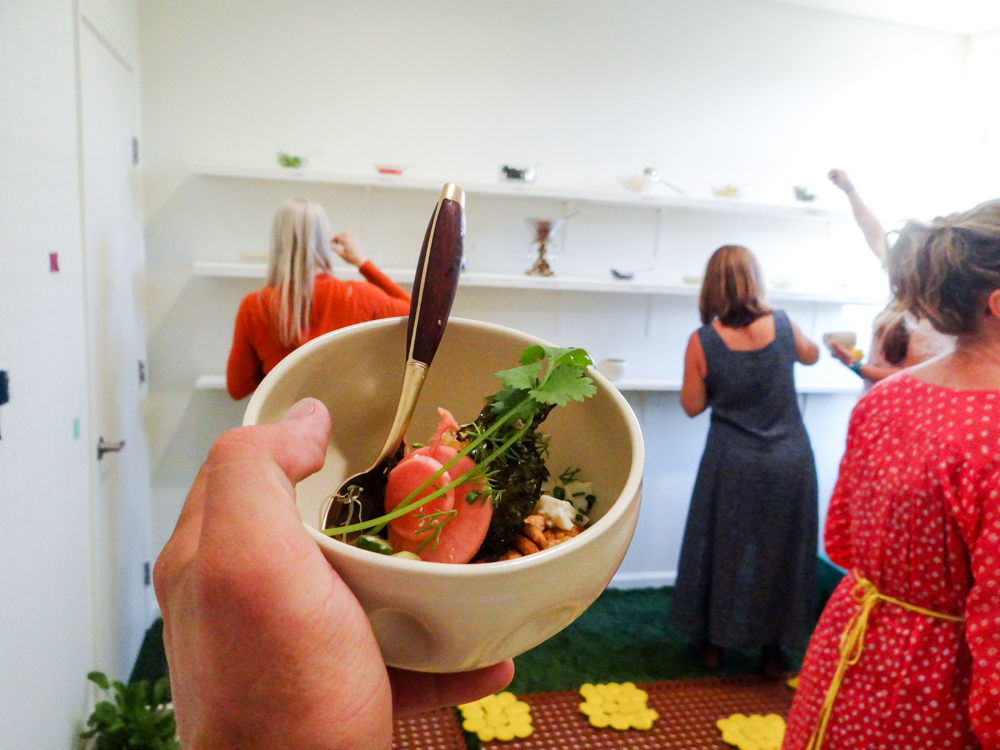 Mah rice bowl.
Back into the congregation room, feeling a little bit stuffed, but ready for the final room aka "The Bedroom" is what they called it. It was sterile and wrapped in silky plastic material, the entire room was covered, except for the far end – which had a picture of Mother Teresa.
We shared thoughts on the room – whether it represented fertility or sex… and we were certainly were right in one shape of form, because the door opened and they placed a carrot in front of us. It was plated like a penis. This was followed by a literal dumping of a silver bowl of barbecued phallic vegetables and housemade sausage links directly onto the wrapped table. We ate with our hands!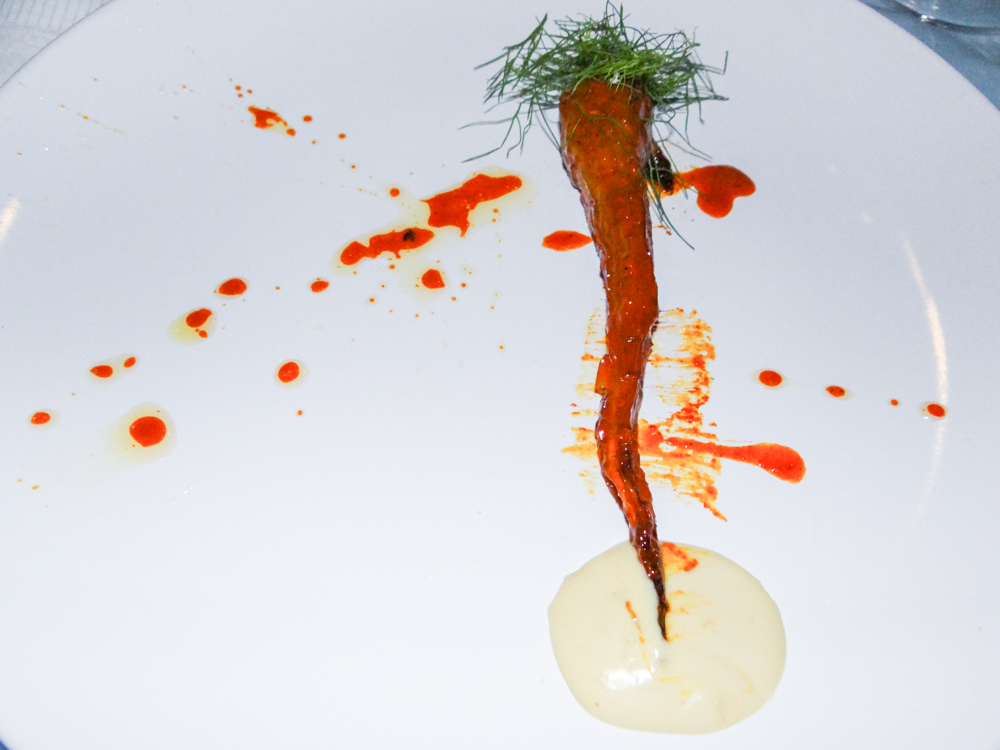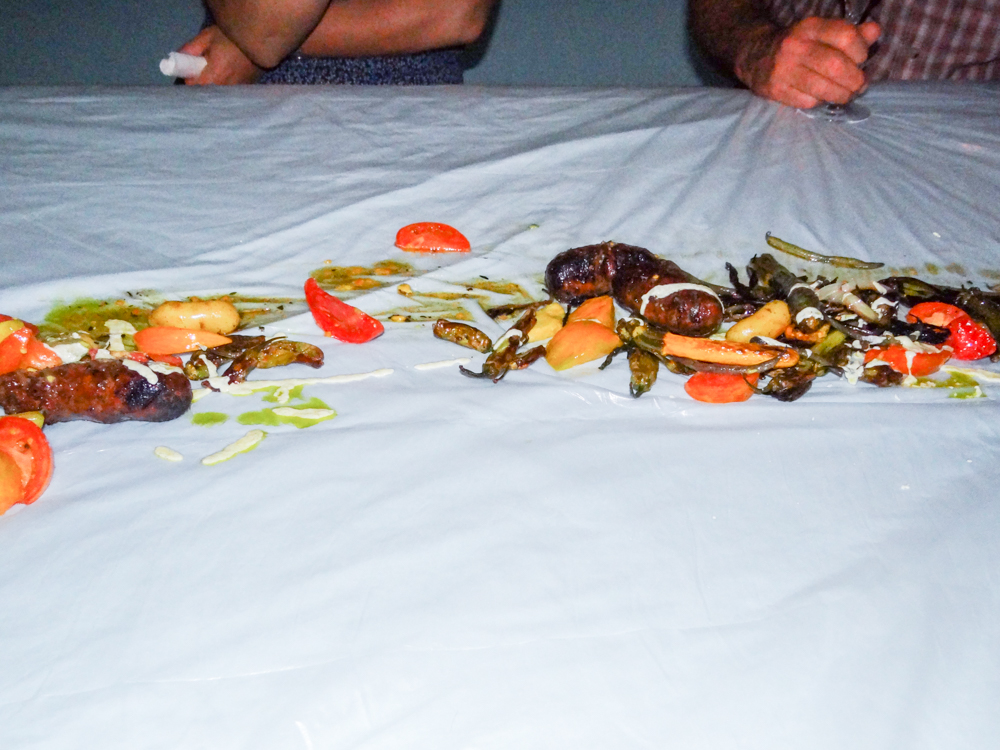 At this point we were at dessert and I was wondering why I didn't take acid or get really inebriated before entering this room swapping dinner. Danny took me downstairs and we met the kitchen, which was highly impressive – a stage of young cooks putting on a calculated plated dinner with different rooms and different call times.. and they were all freaking 19!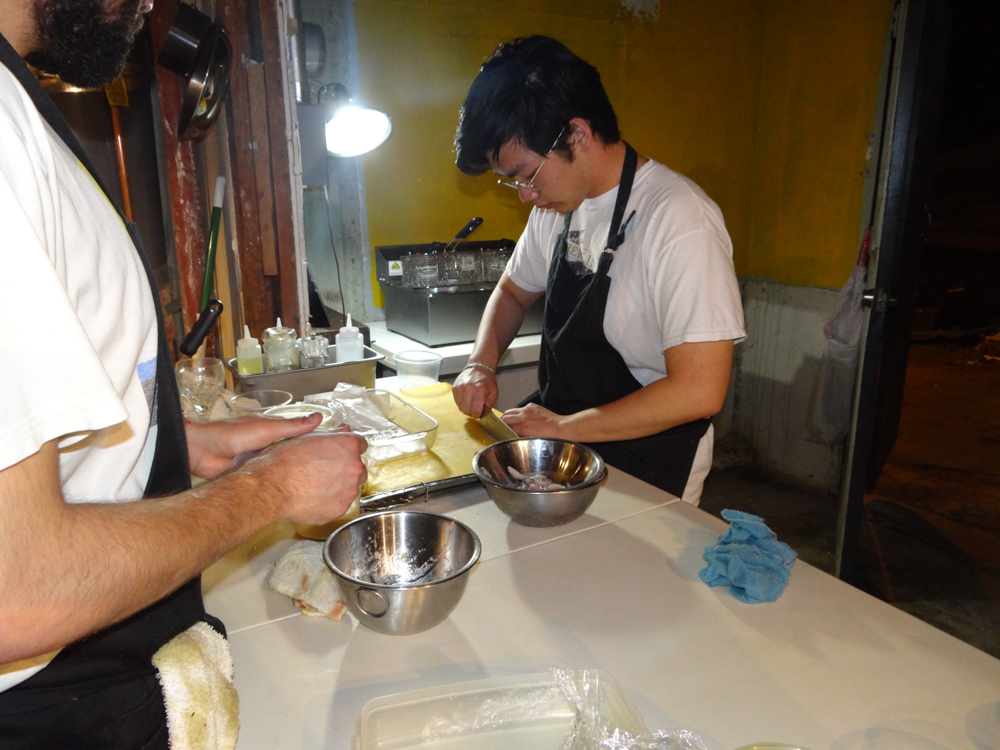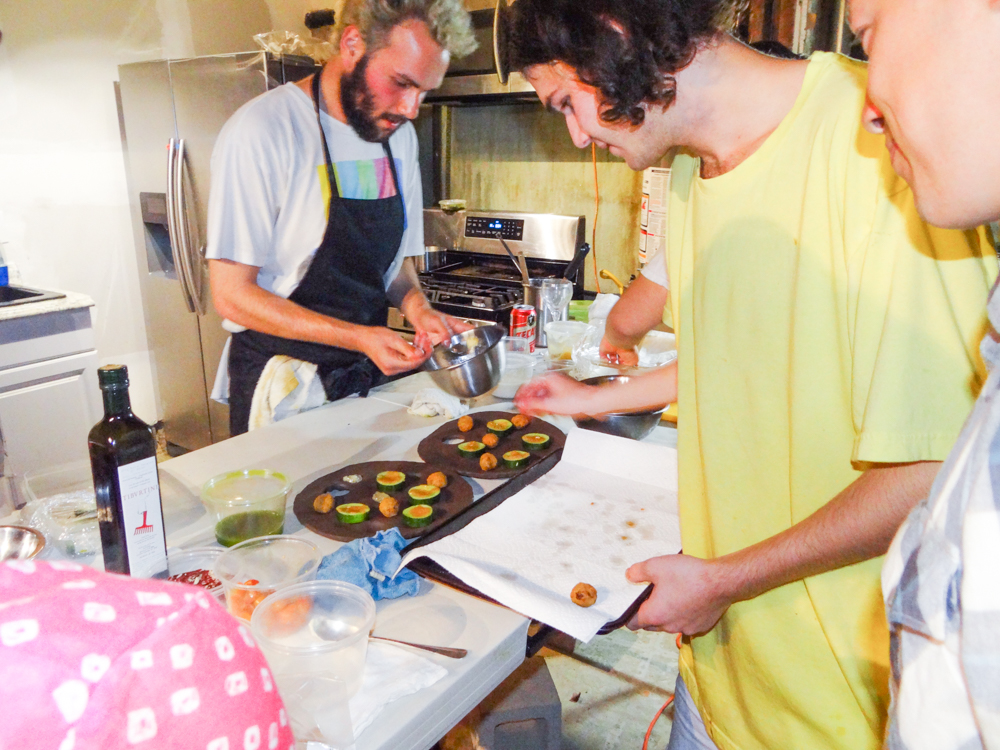 Tink's house ended, and as I walked away, I thought I might never have such a unique dining experience.
But apparently dinner pop-ups and supperclubs are growing all over the world from various parts of Los Angeles, two full-staged restaurants in South America, coming out of people's houses, etc. But it will sure be awhile, truly, to see a place quite like Tink's house.