On Thursday, July 18th, The Hundreds and Leaders 1354 will join forces to release a collaboration years in the making. The Hundreds, a legend in Los Angeles streetwear, and Leaders 1354, a pioneer in Chicago's streetwear space, have both been fixtures in the culture for nearly two decades. Now, the two staples have worked together on a limited edition capsule collection that represents the storied legacy of each brand.
The Hundreds X Leaders 1354 Collection will feature a co-branded Snapback, black and white embroidered Socks, two different T-Shirt styles in three colorways each, and a Fleece Anorak, all featuring the signature logos of both legendary brands.
The central theme of the collaboration is the trailblazing nature of both these streetwear legends, with some of the shirts featuring the collaborative slogan "Firestarters Since 1980." By staying true to the original vision and refusing to stray from the ideals that got us where we are today, The Hundreds and LDRS will continue to play a meaningful part in the streetwear story for generations to come.
The Hundreds Team will be in Chicago on Thursday, July 18th to celebrate the release of The Hundreds X Leaders 1354, first with an in-store event at LDRS (1152 W Madison Street) and then following the release at Bureau Bar (724 W Maxwell Street) for the afterparty at 10 PM.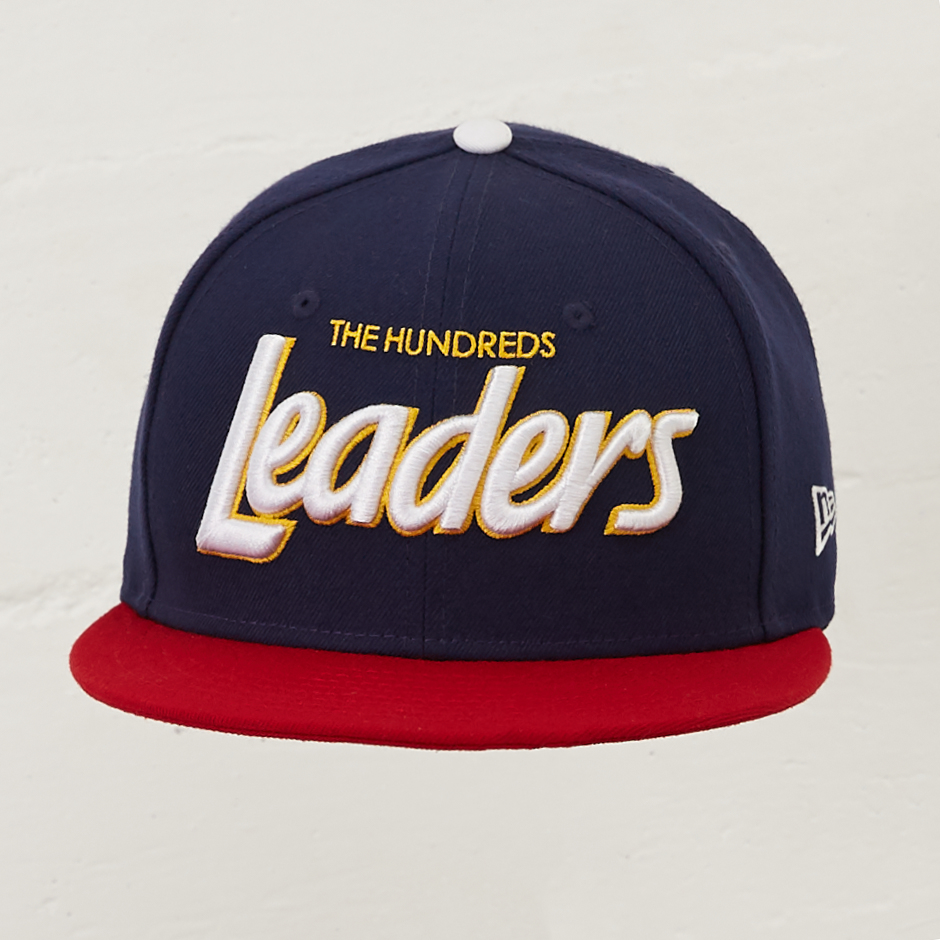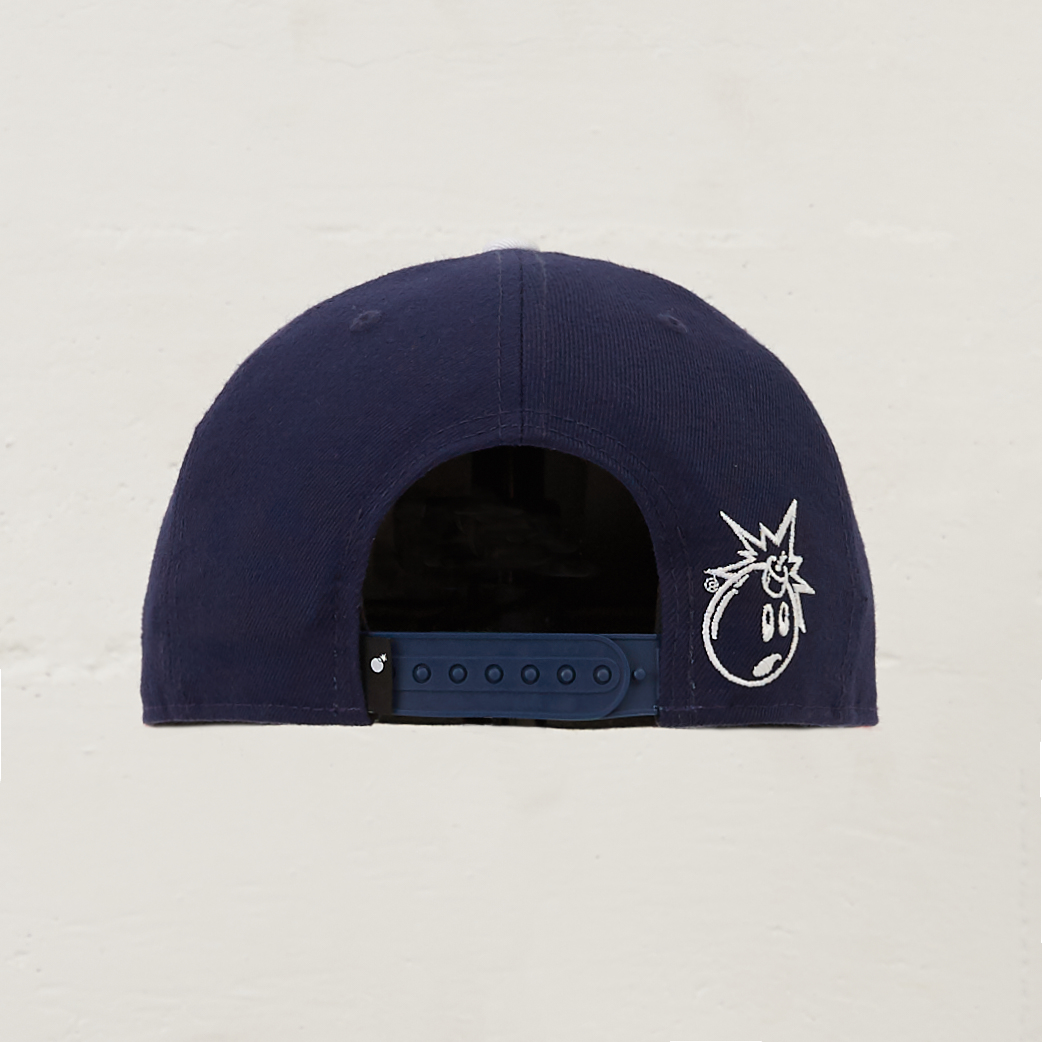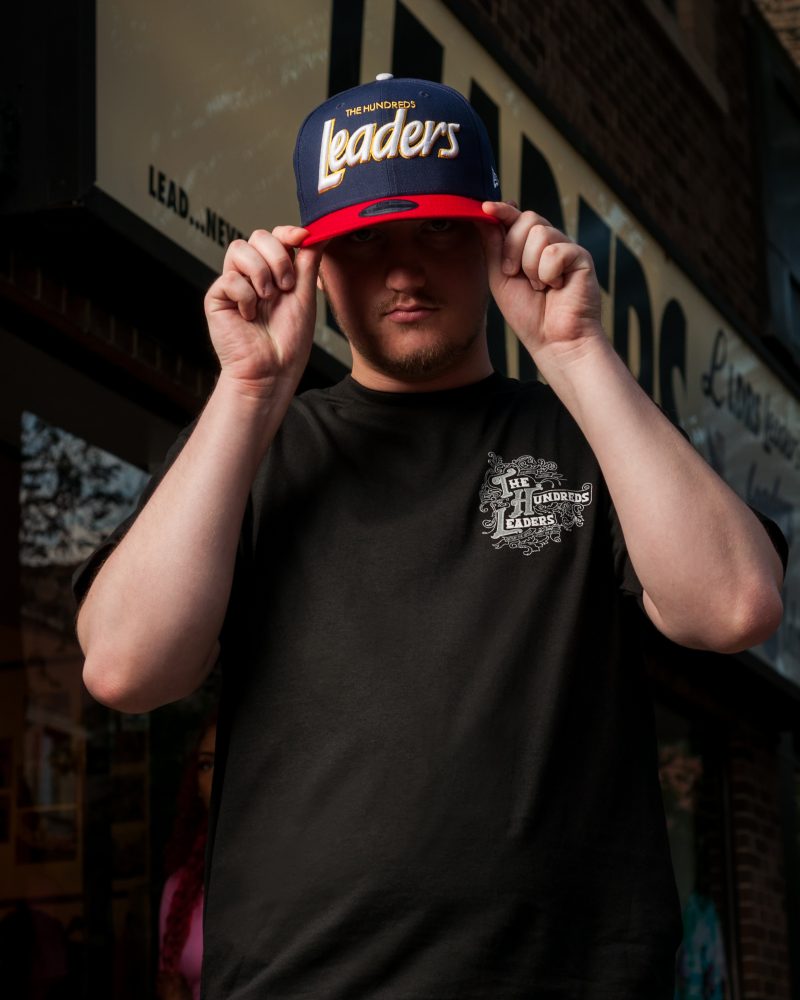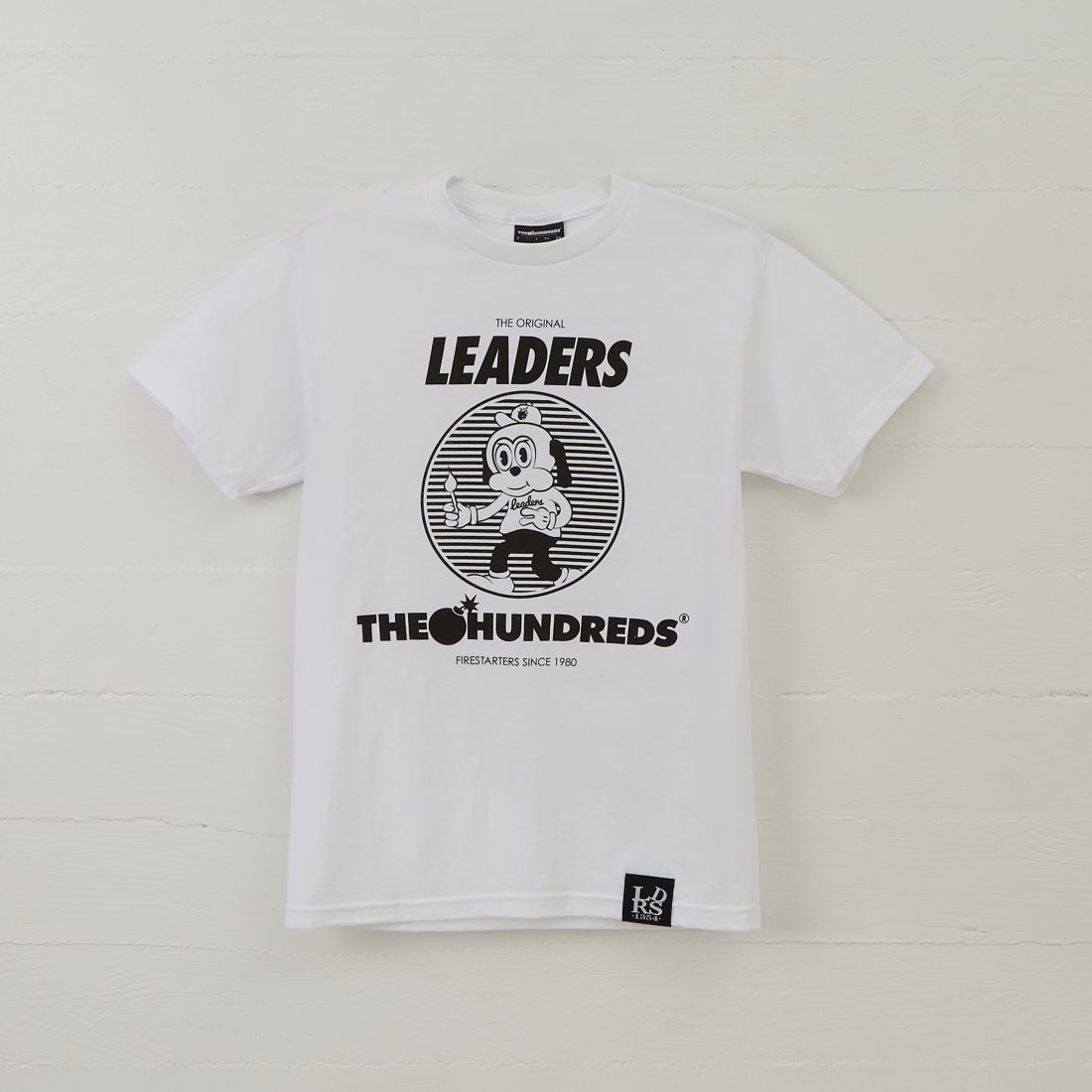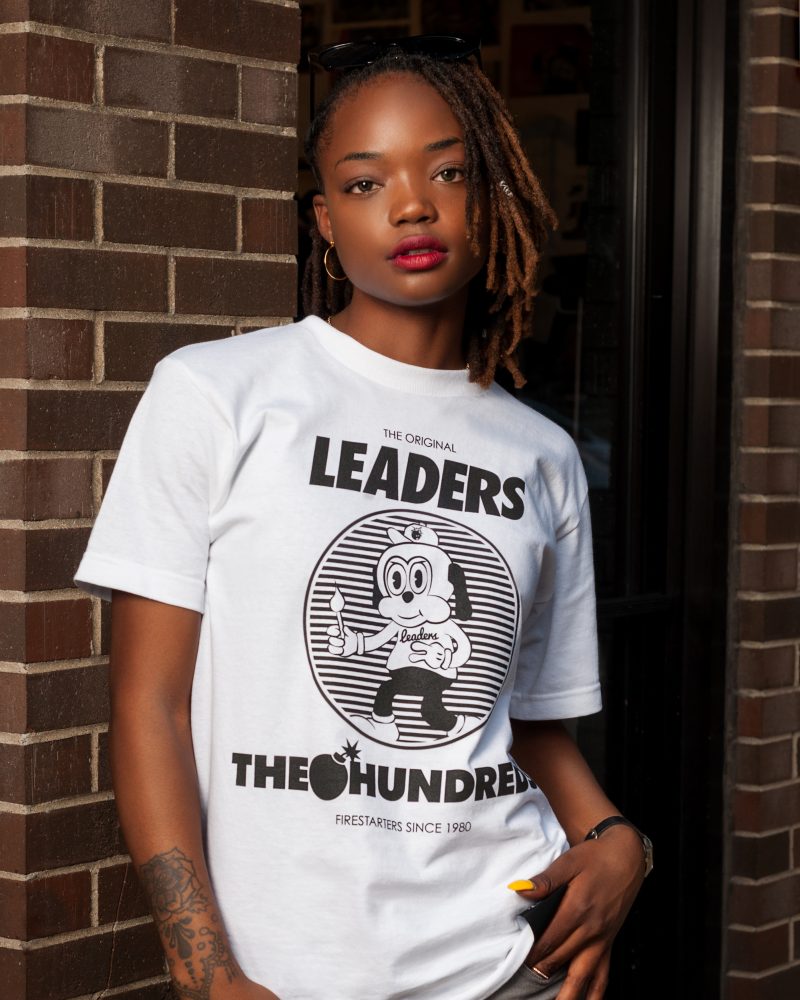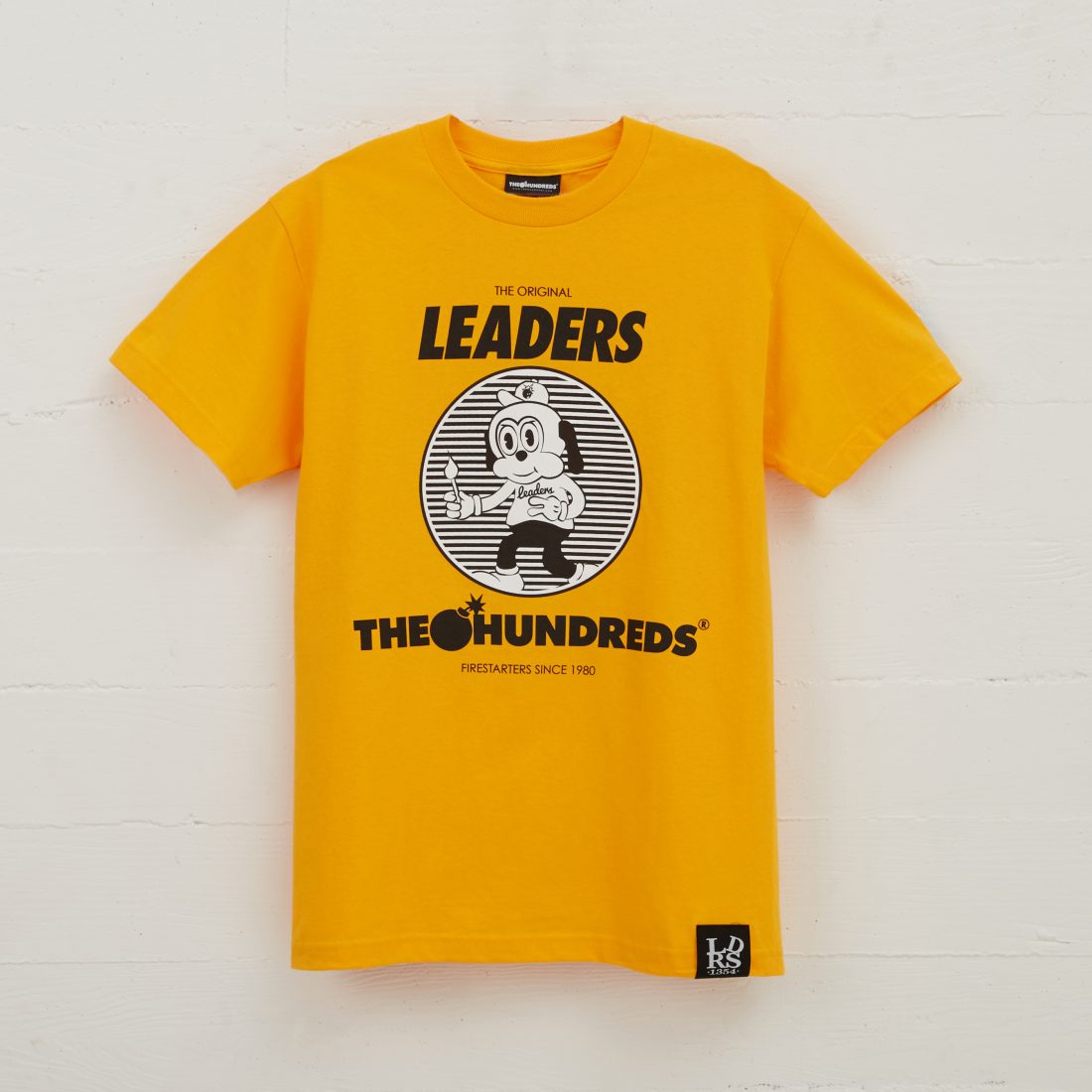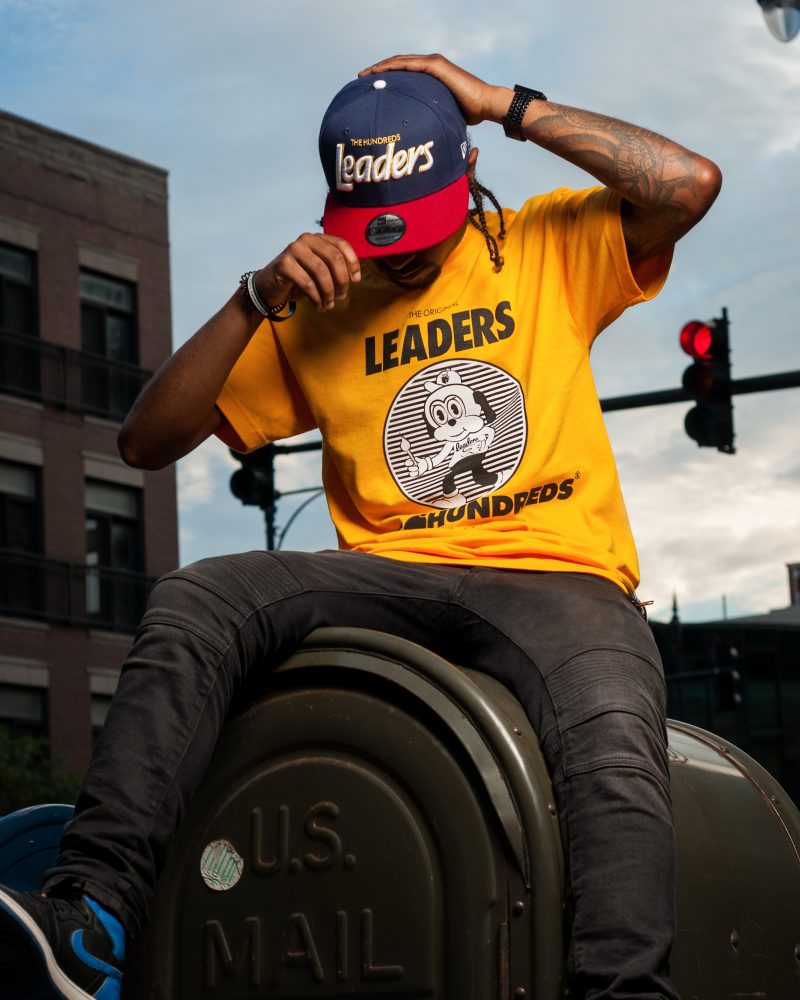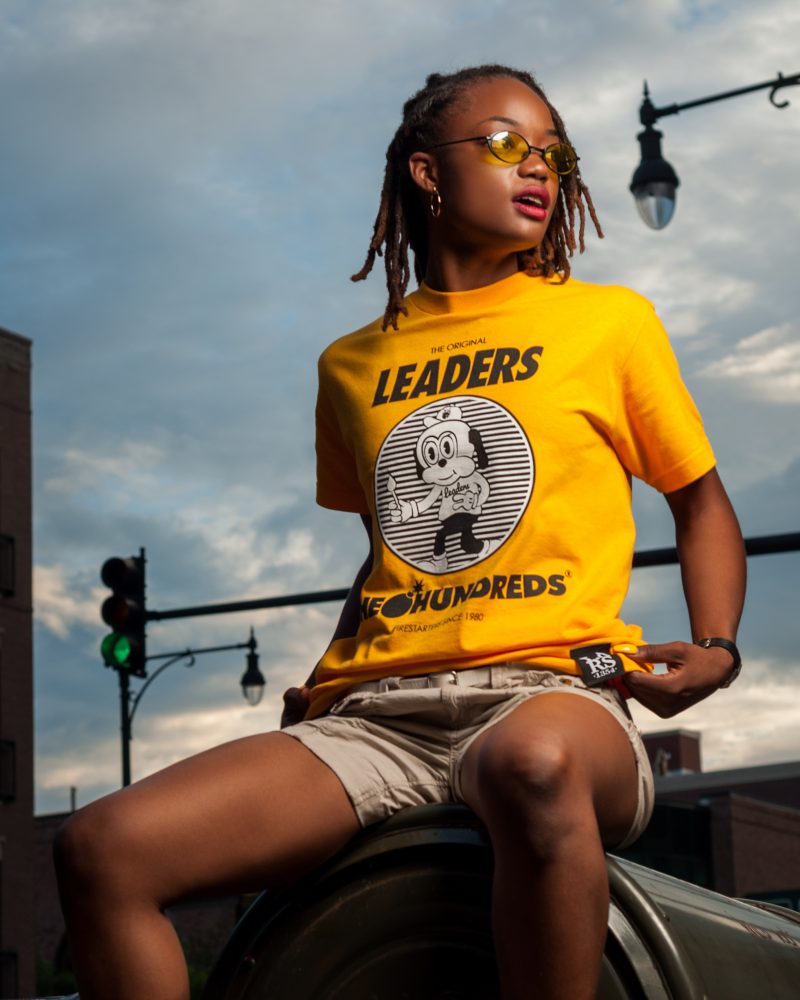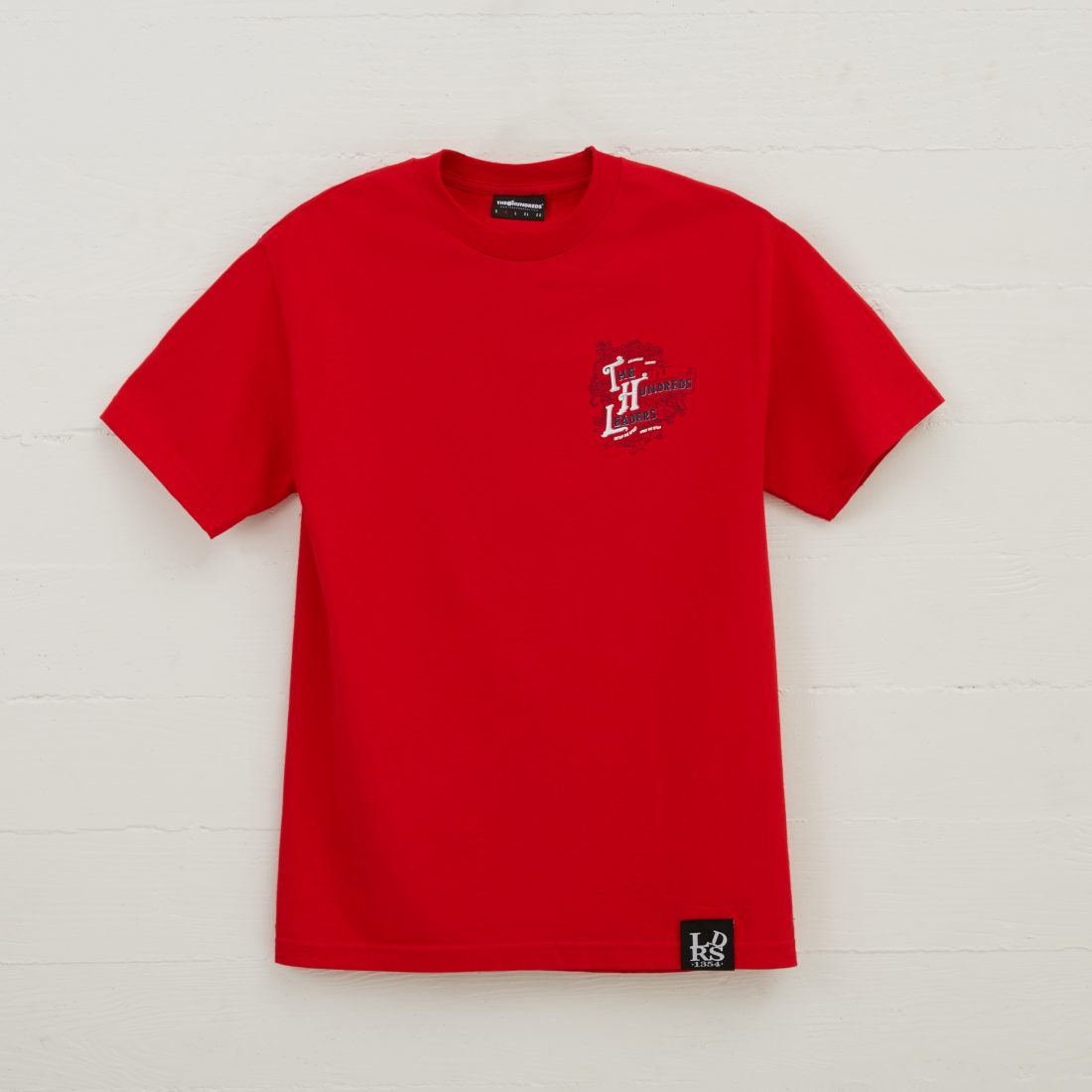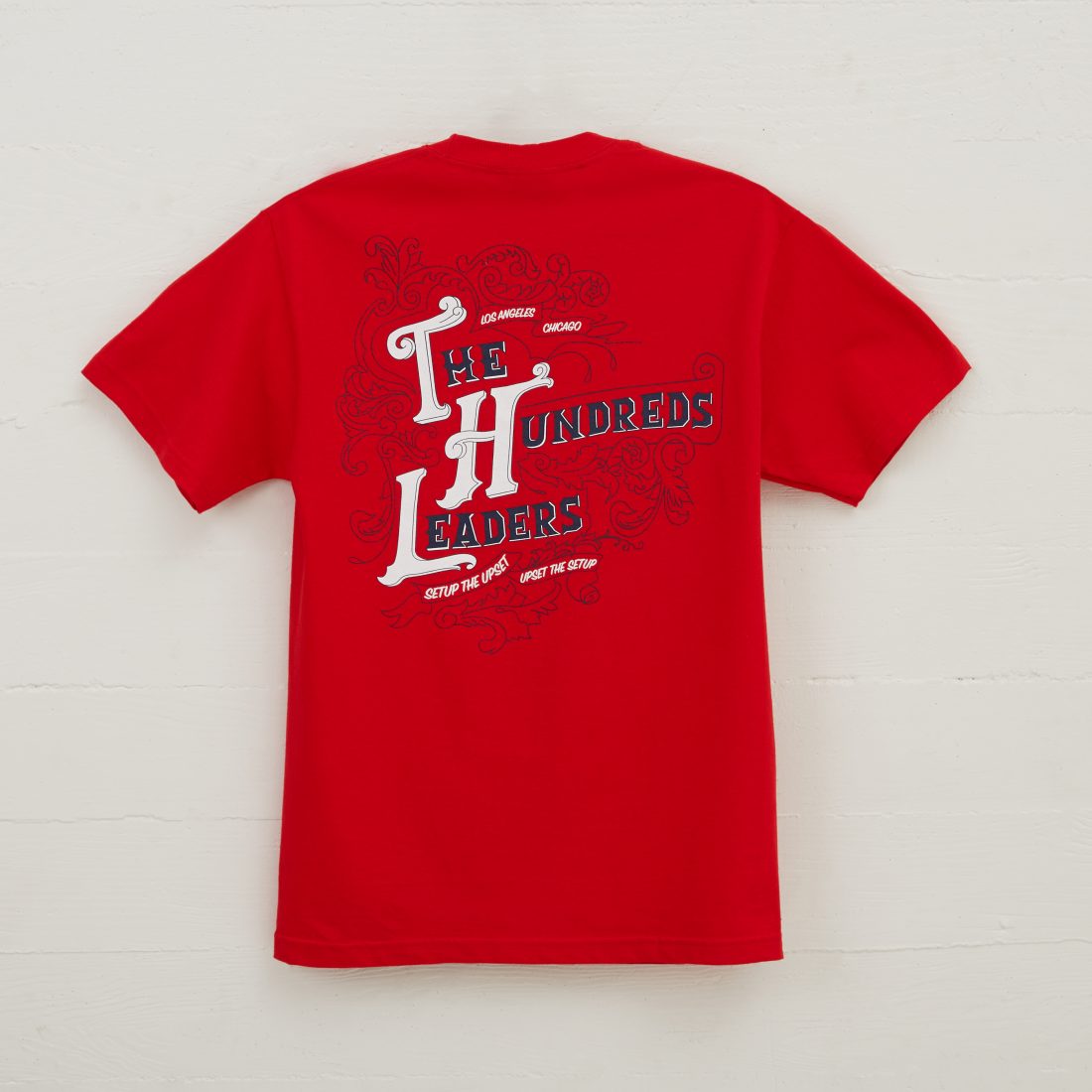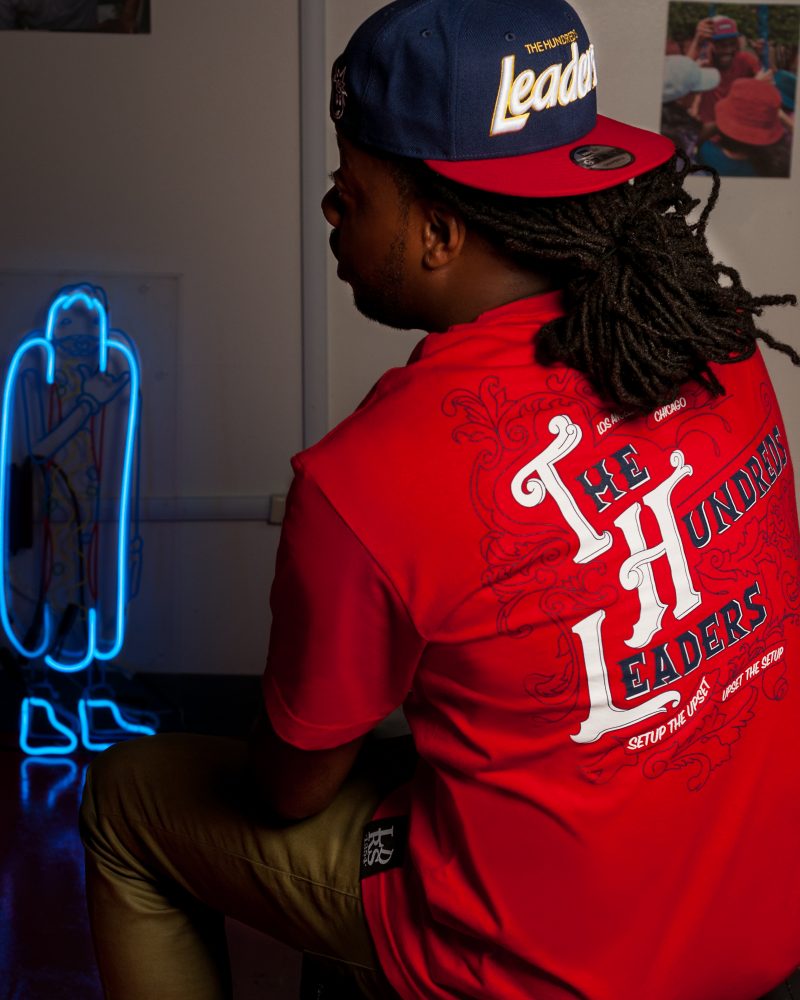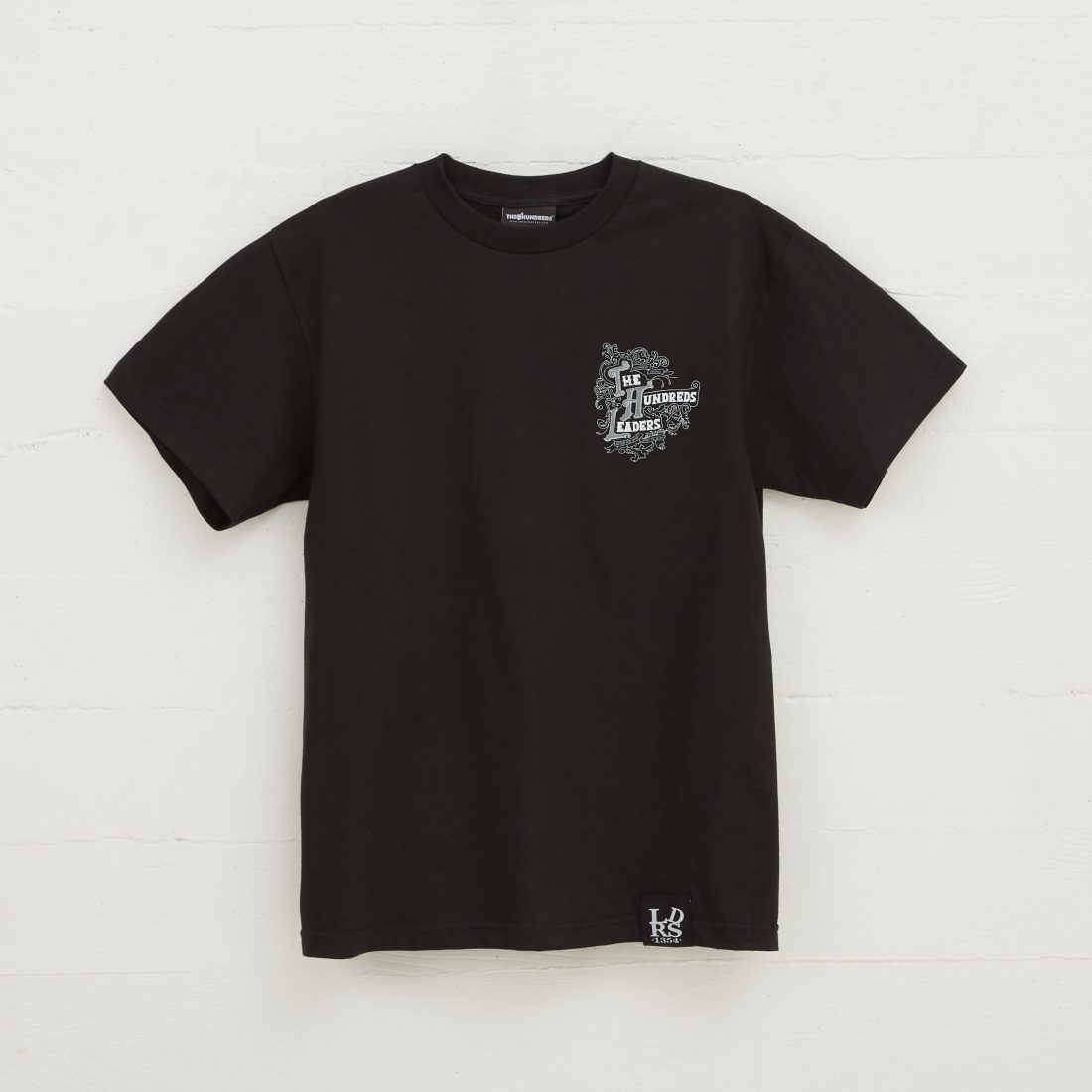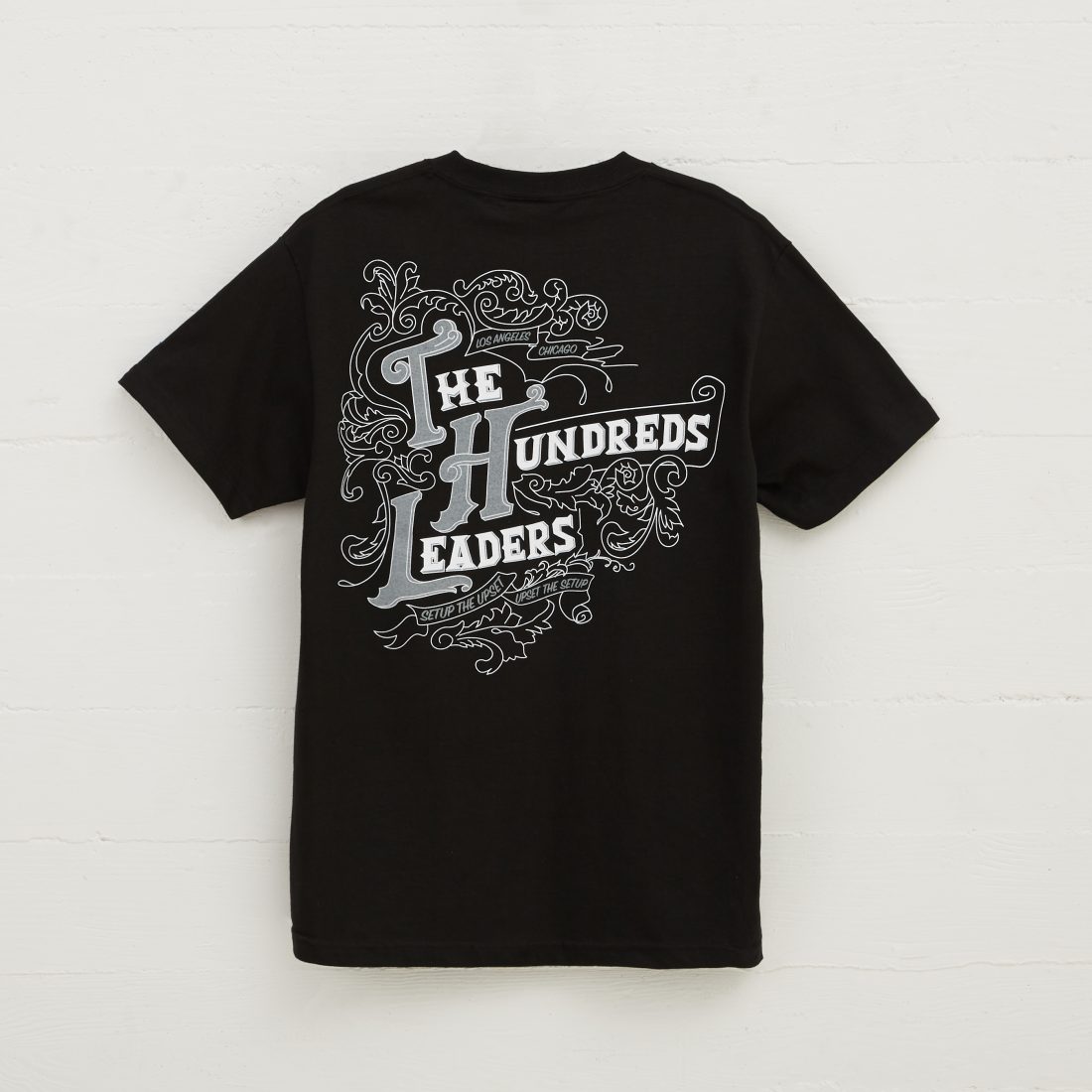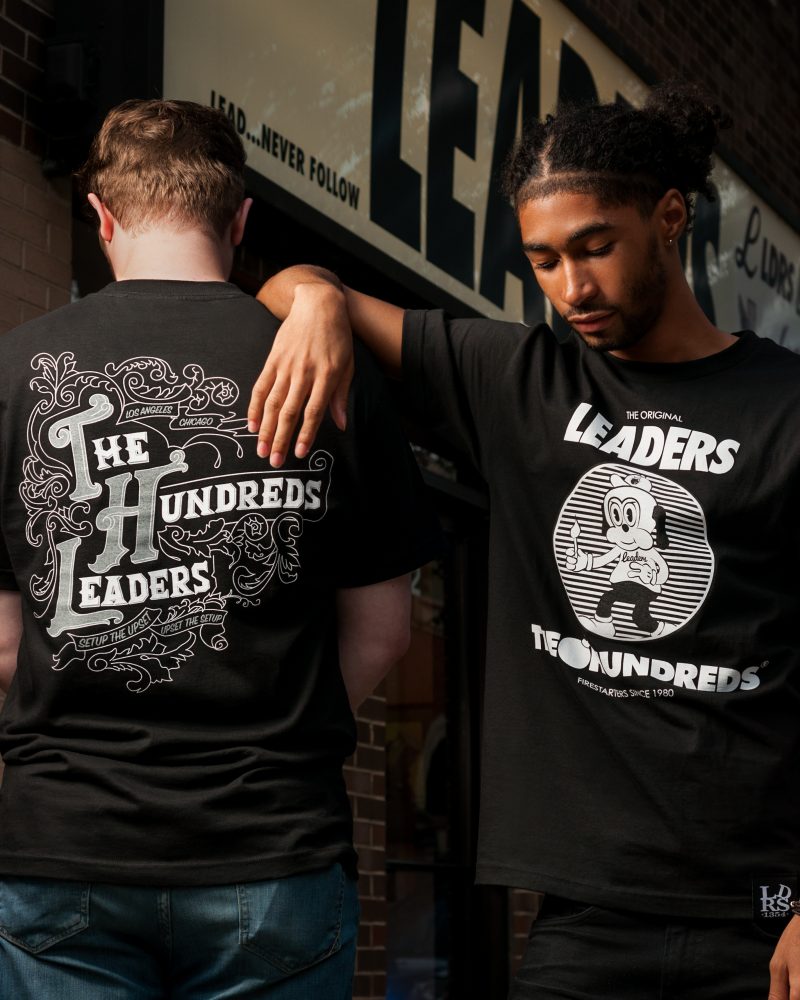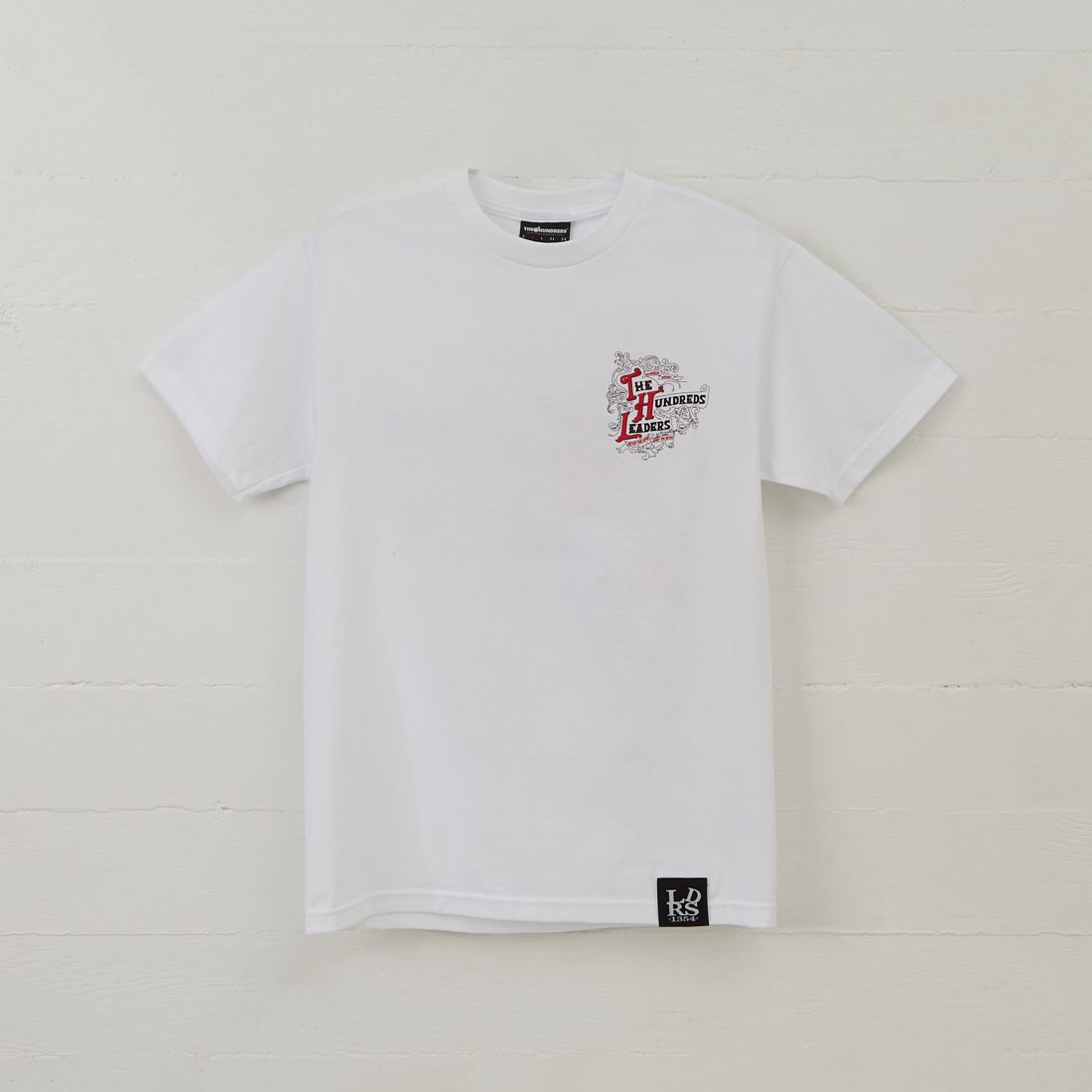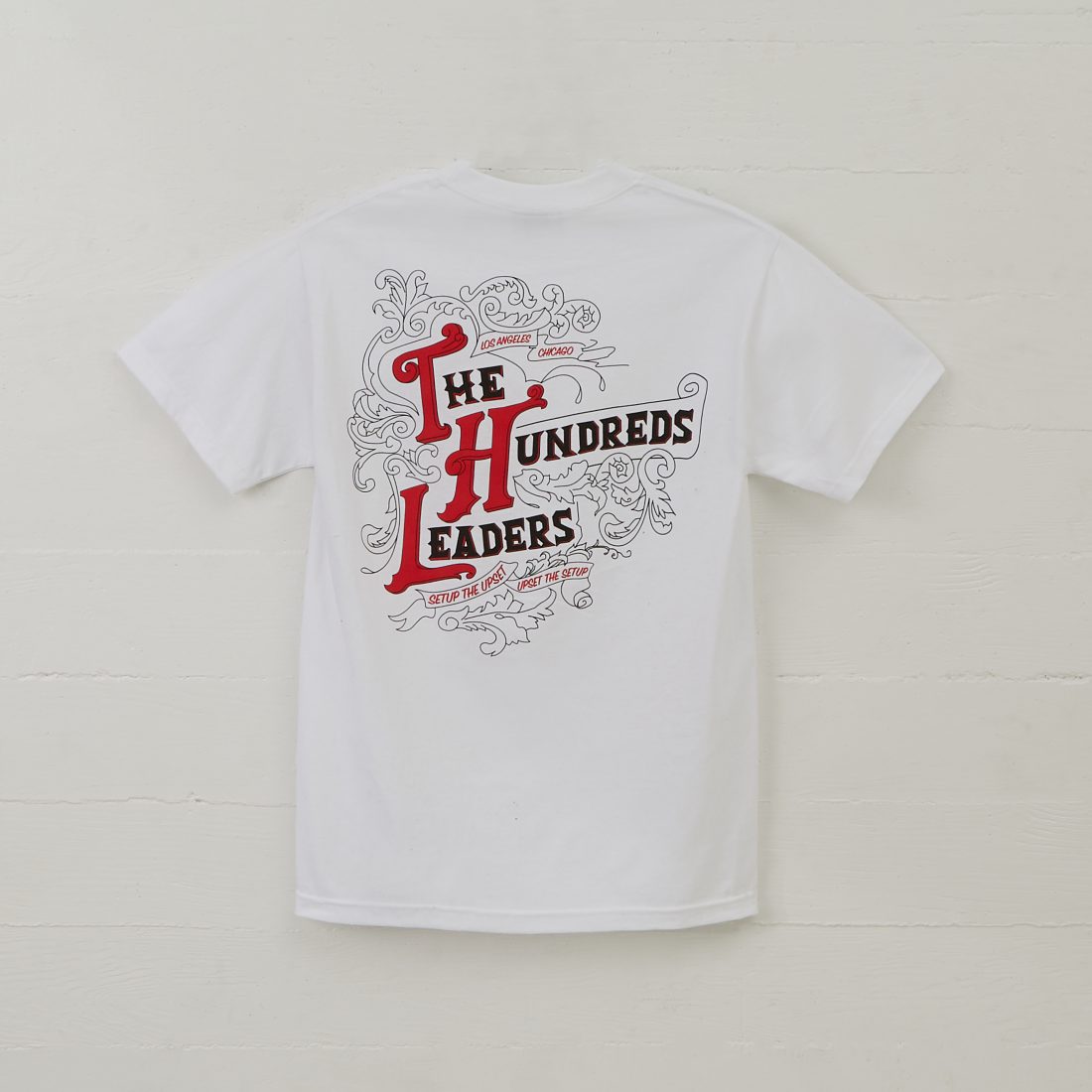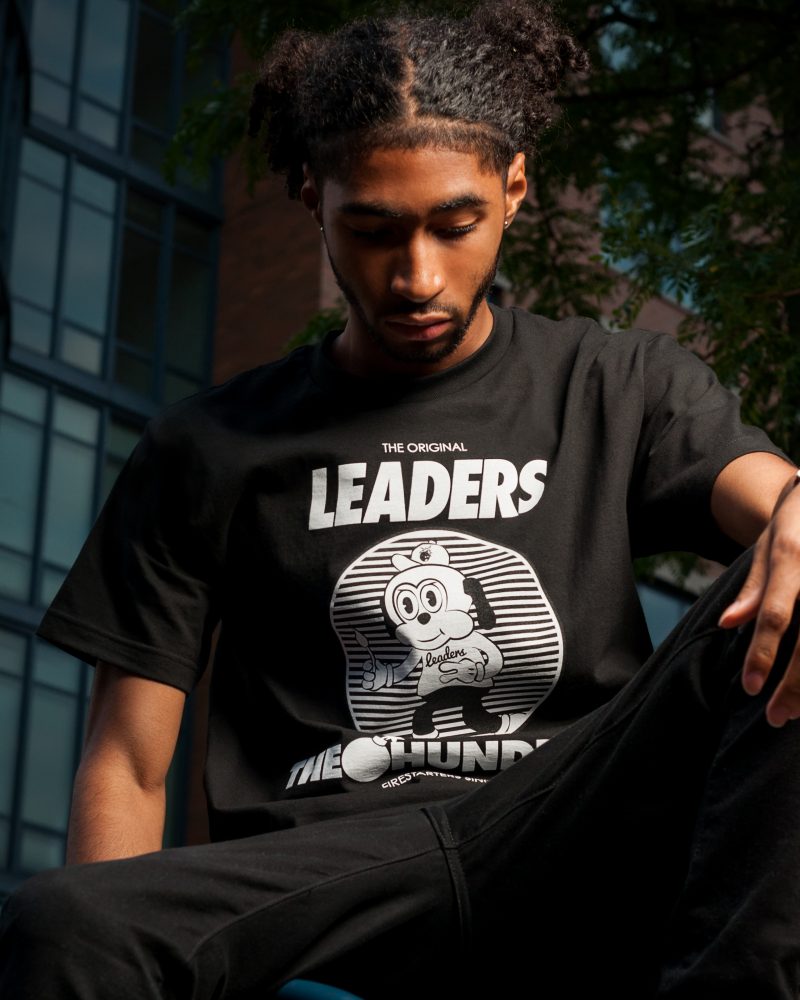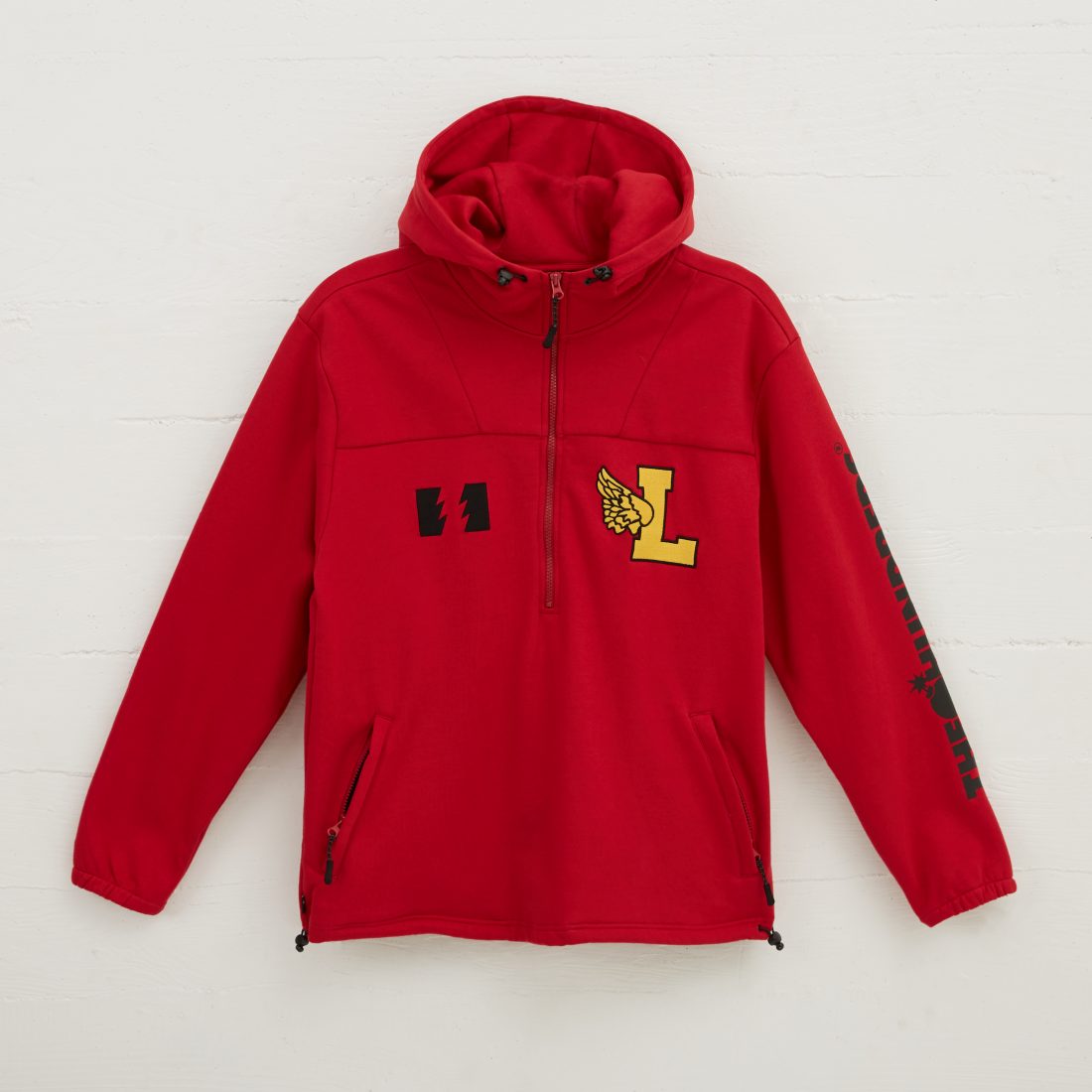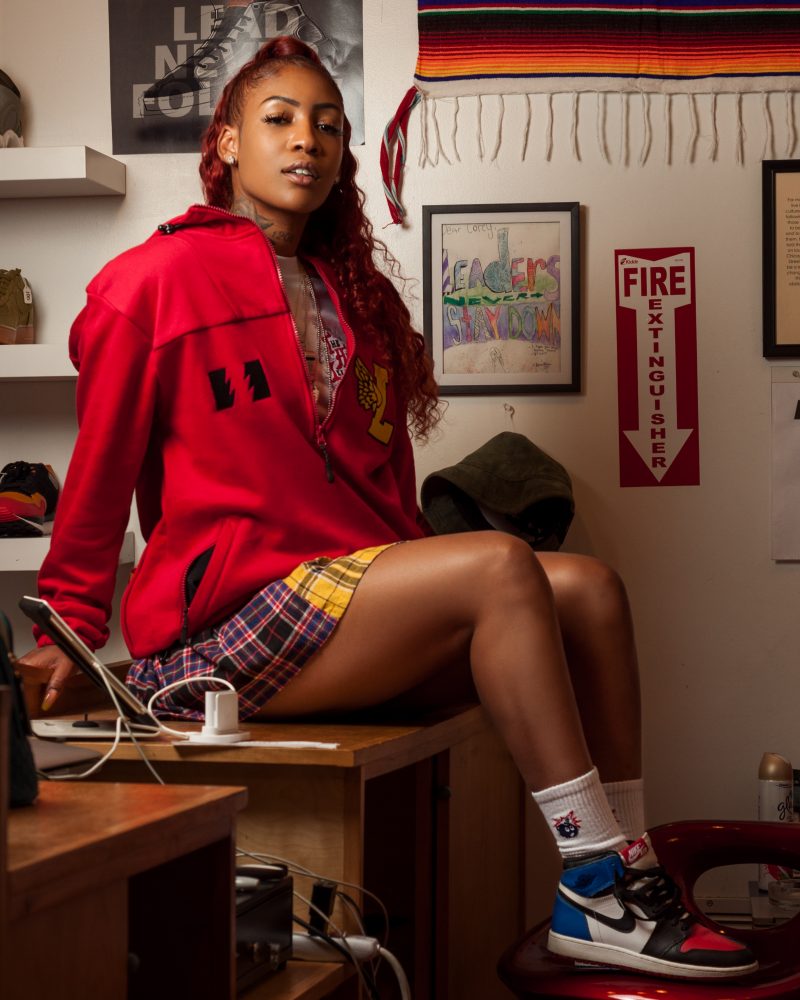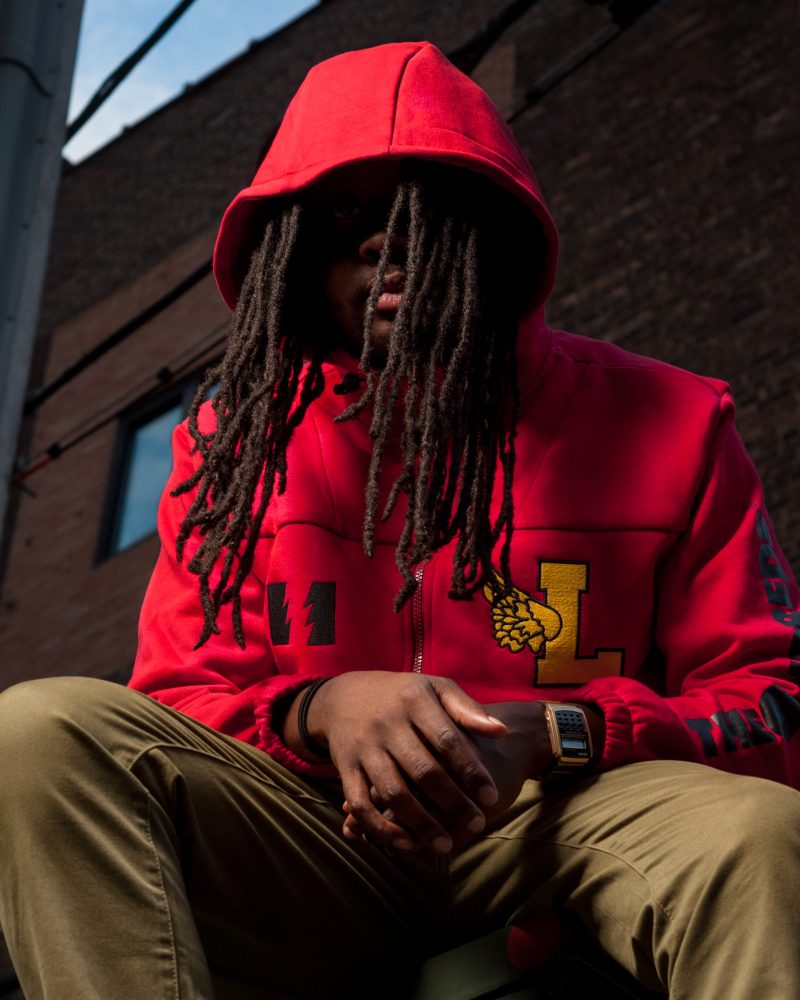 Lookbook Photos Courtesy of Eddie Rivera
SHOP THE HUNDREDS X LEADERS COLLECTION
***