It was a beautiful Monday in Los Angeles and I had somehow convinced 23-year-old producer wunderkind ChaseTheMoney to meet me at Starbucks in Encino. Before sparking a joint on a bench outside, Chase pulled the most typical rapper move of all time: he went inside for a cup of ice to fill with lean. Off the rip, the St. Louis-native told me he hated interviews, and asked if I could email him the questions instead. I kindly declined and gave him a serious "are u joking" look.
It was my friend Sophie from No Jumper that connected Chase and I, and our first encounters were via FaceTime. My texts to him in hopes of quickly obtaining info on when he'd be in town were met with crickets, only to receive missed FaceTime calls a couple of days later. It was then I realized this man spends the majority of his life in the studio making beats, seeing absolutely no need for small talk.
It was at age 13 when ChaseTheMoney, real name Chase Dalton Rose, knew he wanted to make music for the rest of his life.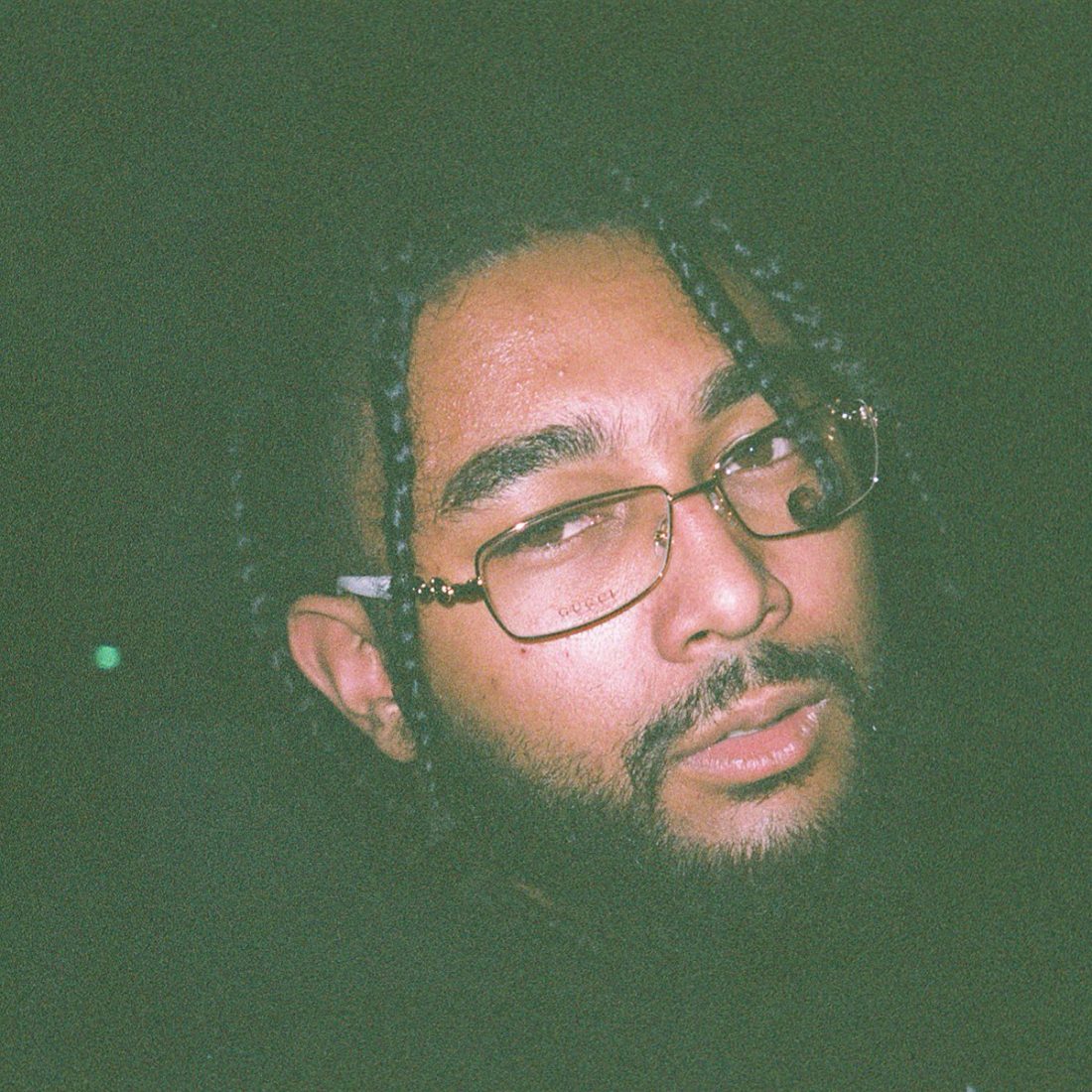 "I saw everybody getting money, making music, having fun — that inspired me to do the same," Chase told me. The 'everybody' he refers to are Southside, Metro, Shawty Redd, Waka Flocka, and Gucci Mane, the golden era of Southern Trap Chase grew up idolizing. 
It took little to no time to break the ice. Aside from his dark, elusive demeanor mirrors his production style, Chase is actually a lovable, down-to-earth guy. While making beats has paid his bills ever since he can remember — Chase revealed to me that he's never had any other job — he doesn't really consider this a career.
In just the past month alone, ChaseTheMoney has celebrated the success of two major releases: "Sunset" from Dreamville's Revenge of The Dreamers III and E-40's most recent slapper "Chase The Money" featuring Quavo, Roddy Ricch, A$AP Ferg, and ScHoolboy Q. I chatted with him about the making of both, his strong working relationship with Valee, using lean, and more.
How was working with the Dreamville team on ROTD3?
That shit was lit. I'm grateful I got invited to the Dreamville sessions. My management at the time, Kei and Barry from SinceThe80's, they always show love. They put me on the list, told me to pull up. So, I pulled up. The rest is history. The first or second day I got there, Young Nudy walked in the room as soon as I played the "Sunset" beat. I played the beat by accident, and Nudy popped his head in the room. He looked at me and really looked like Chuckie. Chuckie's his spirit animal. That shit crazy. A couple of minutes later, Cole popped up in the room and they were listening and vibing.
What was it like recording with both of them?
I didn't even hear Nudy record, that wasn't until days later, and I ended up coming out to LA the next day. I sat in the room with Cole for like 6 hours, though. Or it felt like 6 hours. He was writing forever, but he wrote a hit.
Did you have a relationship with Nudy beforehand?
I met Nudy a couple of times, did a song with him on Lil Yachty's album called "We Outta Here!" We did hella shit together, so much unreleased shit it's crazy. 
What was the vibe like? I heard you guys legit didn't leave the studio.
Everybody was there. I left, didn't stay long. I was only there for the first two days, then had to go catch a flight to LA. I honestly can't remember why. 
How is your relationship w/ Valee? VTM is still fire!
Do you fuck with VTM? What's your favorite song?
I was listening to "Window Seat" earlier.
That's an Erykah Badu song! We got that from Badu. "Can I get a window…" 
What's your favorite song?
I like "Real" because of the beat. I like the beat a lot, it's my favorite beat I've ever made. I don't know why, I just like it.
What did that project do for the rap game?
Honestly, it did what it was supposed to do. Everybody fucking loved that shit. I wanted everybody to love it. I loved it just as much as everybody else loved it. One of my favorite projects. ZTM is also one of my favorite projects, with Z-Money.
Z-Money is always talking about money.
He's rich! I'm rich too, that's all we talk about. That's why we get along.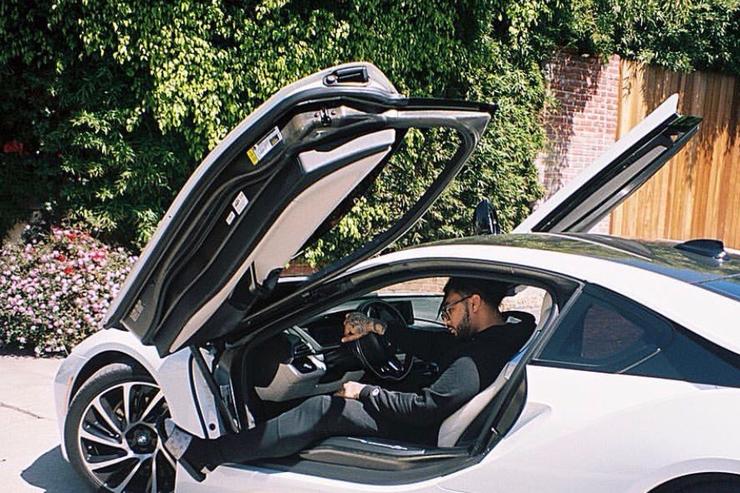 How'd you two link?
We kept seeing each other in the studio. I'm like, "shit Z I'm tryna work, wassup?" That's how ZTM came about. I told him I wanted to do a tape, and he did it.
What was St. Louis like growing up?
Shit, it's dog food running all through St. Louis. Heroin. St. Louis is run by heroin and drugs. Everybody on drugs. The city isn't shit, damn near gone. All the hoods? Gone. Destruction. Nothing.
Why'd you move to Chicago?
I moved to Chicago when I was 18 because I felt there was more opportunity for me in Chicago. Part of the reason I'm where I am is that I moved to Chicago. I wouldn't be sitting here talking to you if I didn't meet Z-Money, if I didn't meet Valee, if I didn't meet Andrew Barber from FakeShoreDrive, Ty from Shade 45. I would've never met those people. Moving to Chicago was a big blessing in my life. My life changed when I decided to leave my own city. I had to get up and do something about it. I didn't want to be broke. I didn't want to be stuck. I had to sacrifice everything. Got up and left.
How did you meet Valee initially?
I met Valee through DJ Victoriouz when I moved to Chicago, Chief Keef's old DJ. I met Victoriouz when I was in St. Louis. Remember when he did Back from the Dead 2? Victoriouz was one of the first people to come to St. Louis and actually keep in contact with me. Bro always showed me love. He said, "pull up to Chicacgo whenever you're ready." He knew I had beats. He knew I was different, he's always seen something in me.
I started coming around, that's how I ended up moving to Chicago. Whenever I was in Chicago, I was at his house. His mom used to cook and go crazy. Popped a couple pop tarts over there. Smoked mad weed. On that lean.
Do you still drink it?
Hell yeah, drinking it right now. I drink it when I get a chance. You know, most of that shit is dirty now. That shit rerock, so I don't buy lean all the time. I don't do it all the time but when I come across somebody who has clean lean… 
LA have the plug?
Hell yeah, if you know you know. 
Do you make better beats?
I wouldn't say better, they're just different. I go to a different world when I'm off the drank. I feel like my ears get tuned. Like when you tune a piano, if I drink lean and make a beat, it's tuning my ears to hear something I didn't hear before. That's what lean does for me. I took acid for the first time last year and made a crazy ass beat. That shit was so stupid.
Was that in the Chi?
That was in Atlanta, I've been in the ATL for three years now.
Did you go in nature at all while you were tripping?
Hell nah, I'm staying in the condo.
Were you with the homies?
Nah, it was me, my girl, my dog, and my neighbor. We watched Coco for the first time, then I ended up going to the studio with Future later on that night. I was off the acid still. He was recording some shit, I ended up going to the other room to make something else. Future and I have maybe 8 unreleased songs.
Why did you compare your relationship with Valee to Lil Wayne and Mannie Fresh?
We're the dynamic duo. I have a good relationship with every artist I work with, we always got a Shaq and Kobe relationship. Any artist I work with, we always go crazy. Lil Wop, Valee, Z-Money, I want to do a tape with Guwop. If I do a tape with Gucci Mane, it's going platinum. 
What percent of it is work and what percent is friendship?
100 percent friendship. I mean, I always fucked with Valee. Any artist I work with, we should be good friends. I should be able to crack jokes with you. I like making music with my friends at the end of the day. They're my homies. I'm more friendship because the business is going to get done regardless. I like the organic nature of music, not the industry. It doesn't interest me at all. You gotta come up with rollout plans, stories… I hate that shit. I'm not a fan of it. I don't associate myself with it. I just want to put out good music and that's it.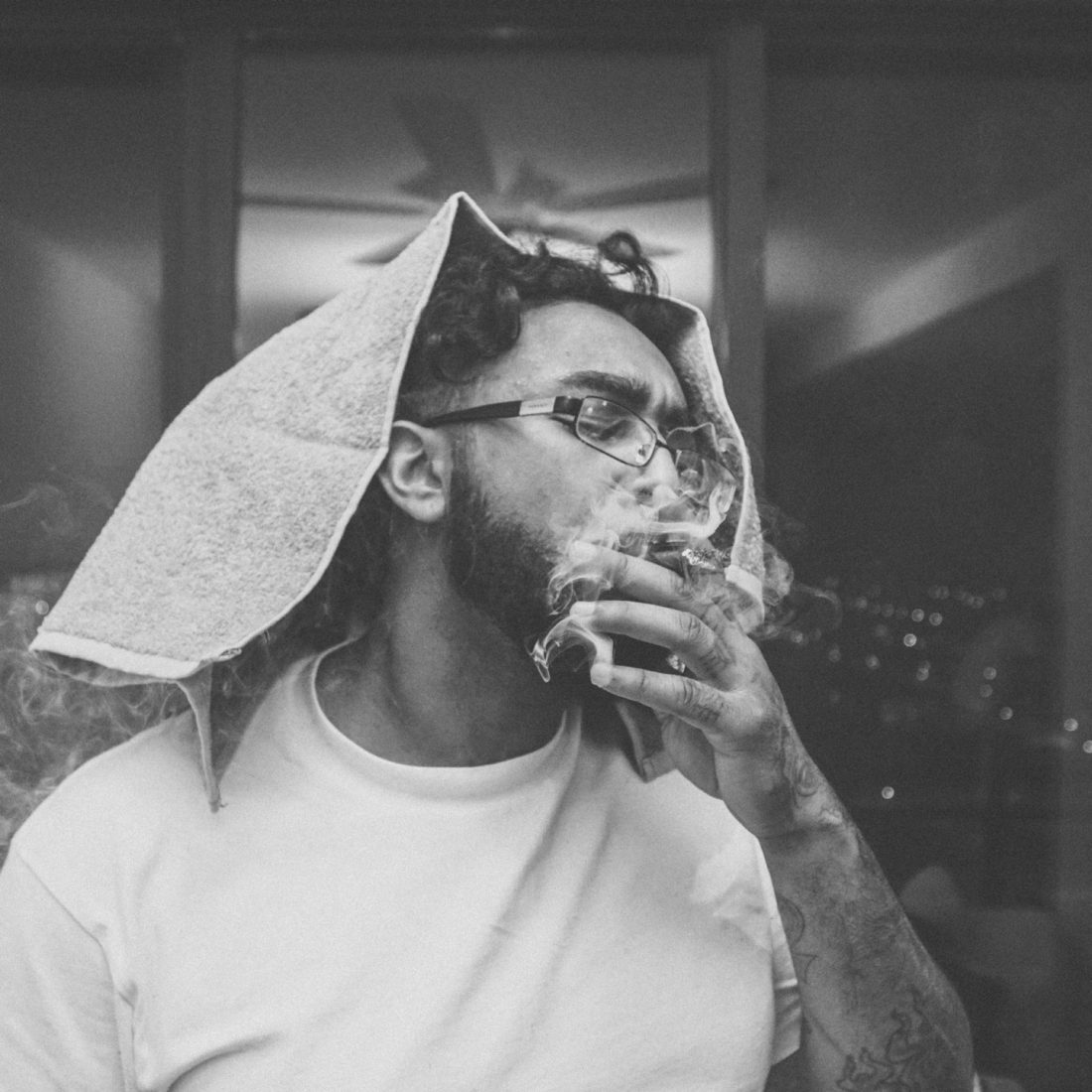 What are some goals you have at this point of your career?
I like being a self-sufficient person, self-sufficient artist. I'm working toward building a legacy.
What do you want your legacy to be?
I couldn't tell you that. It wouldn't be a legacy if I told you. You gotta see it for yourself. I'm going to make my mark on history.
A lot of producers are putting out their own singles, you have any on the way?
It's already done! ChaseTheMoney featuring Valee and Z-Money, "OTW." That's my new single out right now. There's a video, too.
A lot of producers are also rapping now. Can we expect any bars?
Nope. 
What are your thoughts on that?
Shit, everyone likes making music. Everybody's a writer. You could learn how to make music! Shirley Ju on the beat! Then you freestyle on your own beat.
You wanna teach me how to make beats? How hard is it?
It's not hard at all. I know plenty of girls who know how to make beats. Girls are the easiest to teach — they're the quickest learners. Girls learn faster than dudes, I've taught four or five girls how to make beats.
Should I learn? I need more ways to make money.
Don't look at it as a way to make money. You can, but it's really about whether or not it interests you. If it doesn't interest you, you won't learn it.
What do you feel when you make a beat?
I just go in. It's like working a job, you gotta treat it like a real-life job. You can't afford to not work. If you're not working, you're not gonna get shit done. Nothing's gonna happen for you.
Can we talk about E-40's new single "Chase The Money"? I'm from the Bay, he's the goat.
Yaki actually gave 40 that beat. Yaki was one of the first people to have that beat. 40 called me one day like, "yo got this beat from Yaki, I'm gonna pay you for it." He paid me for it, we handled our business. 
How much was the beat?
I can't disclose that but he showed me so much love. This was a year-and-a-half ago, he's calling me and telling me, "yo, I'm 'bout to pull up on Drake. I need some slappers."
Was this before the Raptors/Warriors rivalry?
Way before that. This was when Migos and Drake were on tour, Aubrey and the Three Amigos. He had caught up with them at a concert and got Quavo to do the hook. He worked really hard to get those features. He told me he was gonna do it and I knew. He's E-40, why wouldn't he do it? I waited until the final product. He kicked it back to me like, "yo this shit is a go." The very last time I spoke to him before the song dropped, he's like, "the video's already done." Next thing you know, the video is at damn near 10 million views.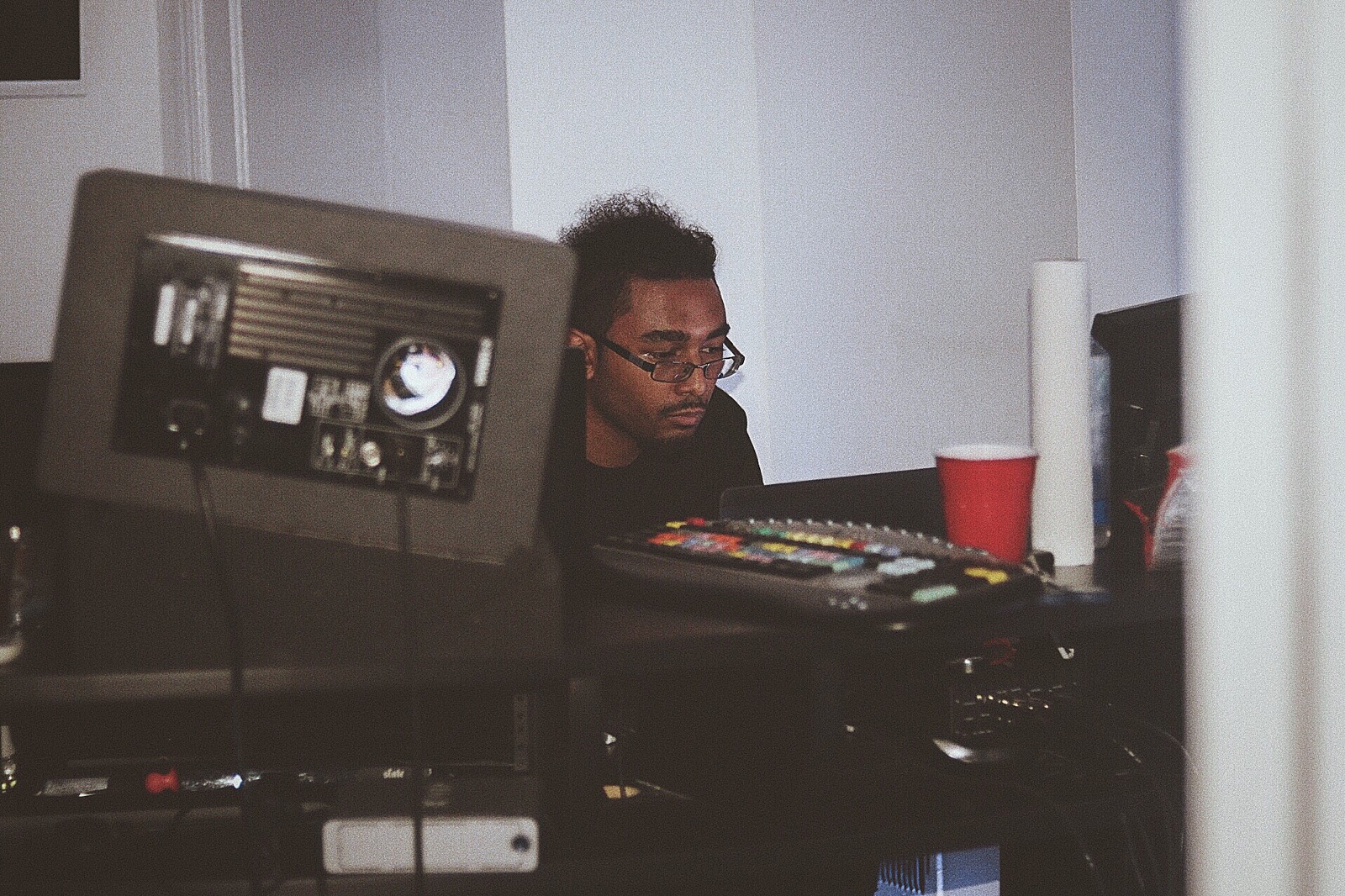 How did it make you feel that E-40 named the song "Chase The Money"?
That shit crazy, he showed mad love. I got nothing but love and respect for that man. E-40 my dawg. As soon as that song came out, guess what? I sent him another slapper. We got another one on the way.
Any game you can impart on aspiring producers?
Stand ten toes down on your business. Make sure you have your business in order. You have to protect yourself, protect your business, protect your own publishing. At the end of the day, if you want to make your own money, make sure you stay independent. Don't give your publishing up.
***