Everyone and their mother makes t-shirts. So, the first thing that drew me to Crawling Death was that they just wanted to make hats when they started. Nothing complicated, just comfortable hats with big old-school patches. They look like something you'd find at a thrift shop post-Vietnam War. They look like something you snagged out of your crazy uncle's closet.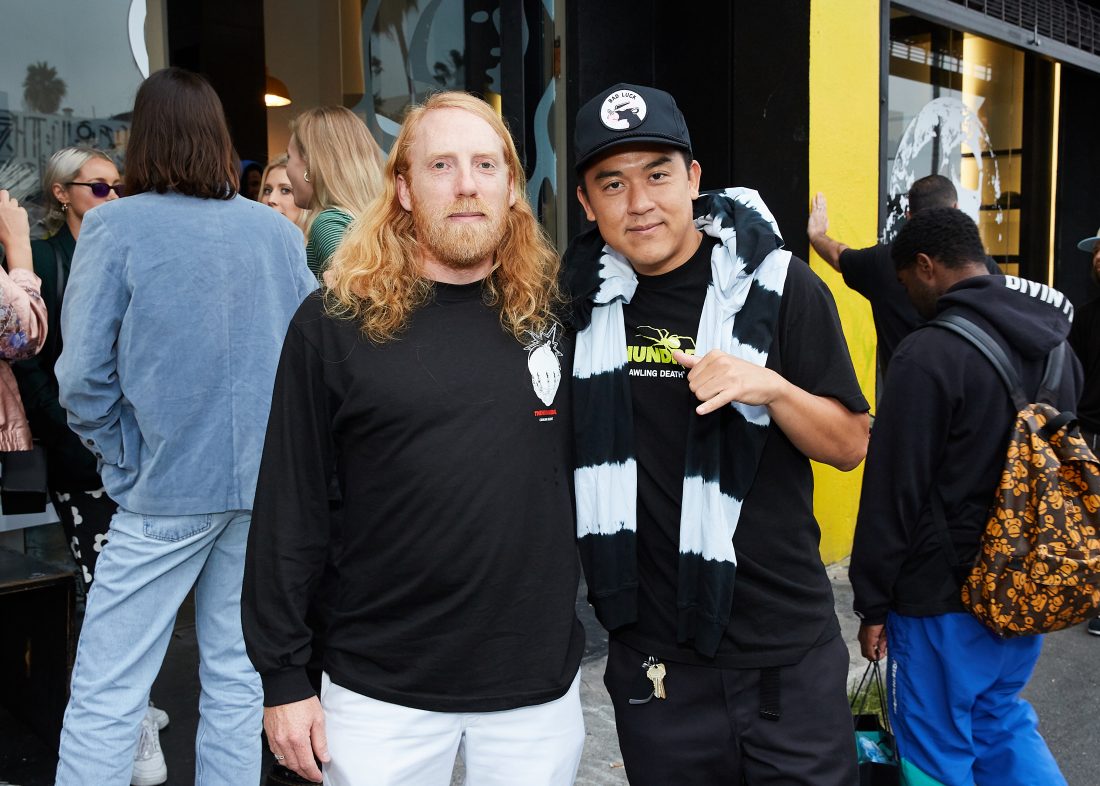 While Conor O'Brien began Crawling Death's story with hats exclusively, he's since added other pieces of clothing to the brand's repertoire as demand has grown and the reach expanded. With an expanded product catalog, it's easy to sometimes lose sight of the brand's original aim but Conor and team have remained true to form, delivering pieces that are just as bold and simply-designed as their headwear counterparts before them.
Most of the Australian streetwear scene is related to surf, with longtime legacy brands still dominating the scene and shelves within shops. But Crawling Death isn't about surf. it isn't about anything. Skate kids have connected with it because the brand's founders skate and the products are simple, clean, and durable, built for the streets.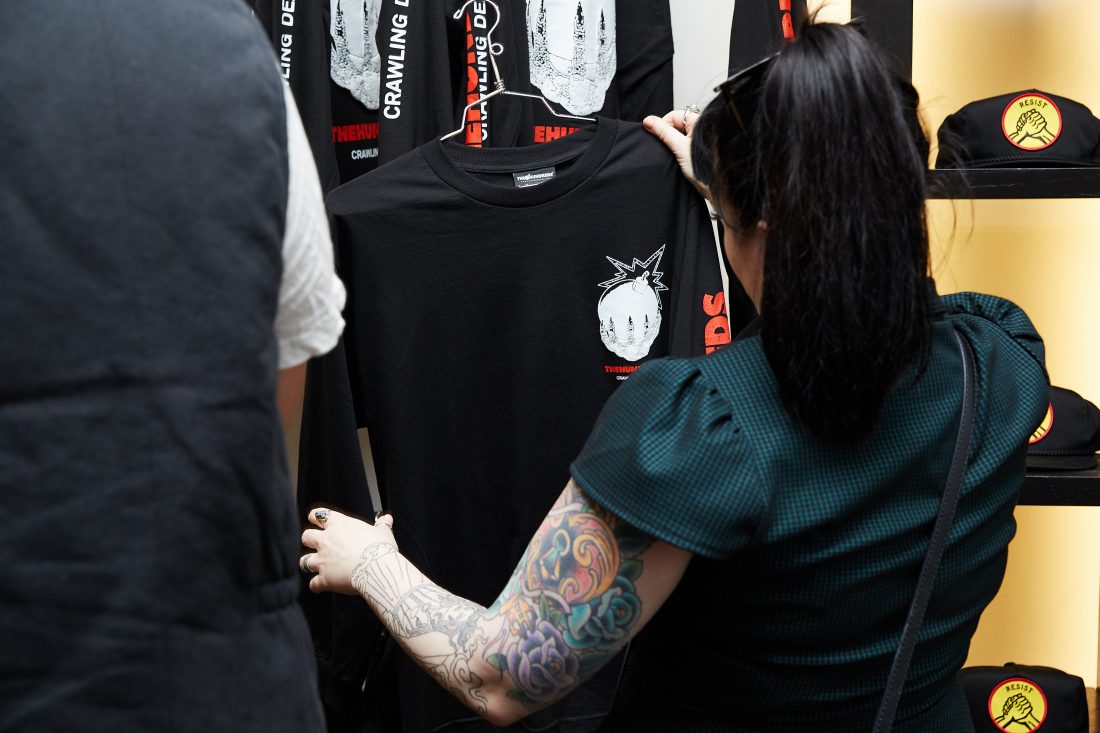 "I have a background in skating and a lot of skate shops support the brand," Conor explains. "It was never intentionally a skate brand, though."
"Australia is the home of Billabong, Quicksilver, Rip Curl, and they dominated throughout the 80s and 90s. Mainstream Australia is really a lot of mall stuff, there are some big chain stores. It's kind of like semi-surf part-festival mainstream fashion that does well. There are little small alternatives but that's pretty much it. So, it's all just very mainstream except for small pockets of people making cool stuff."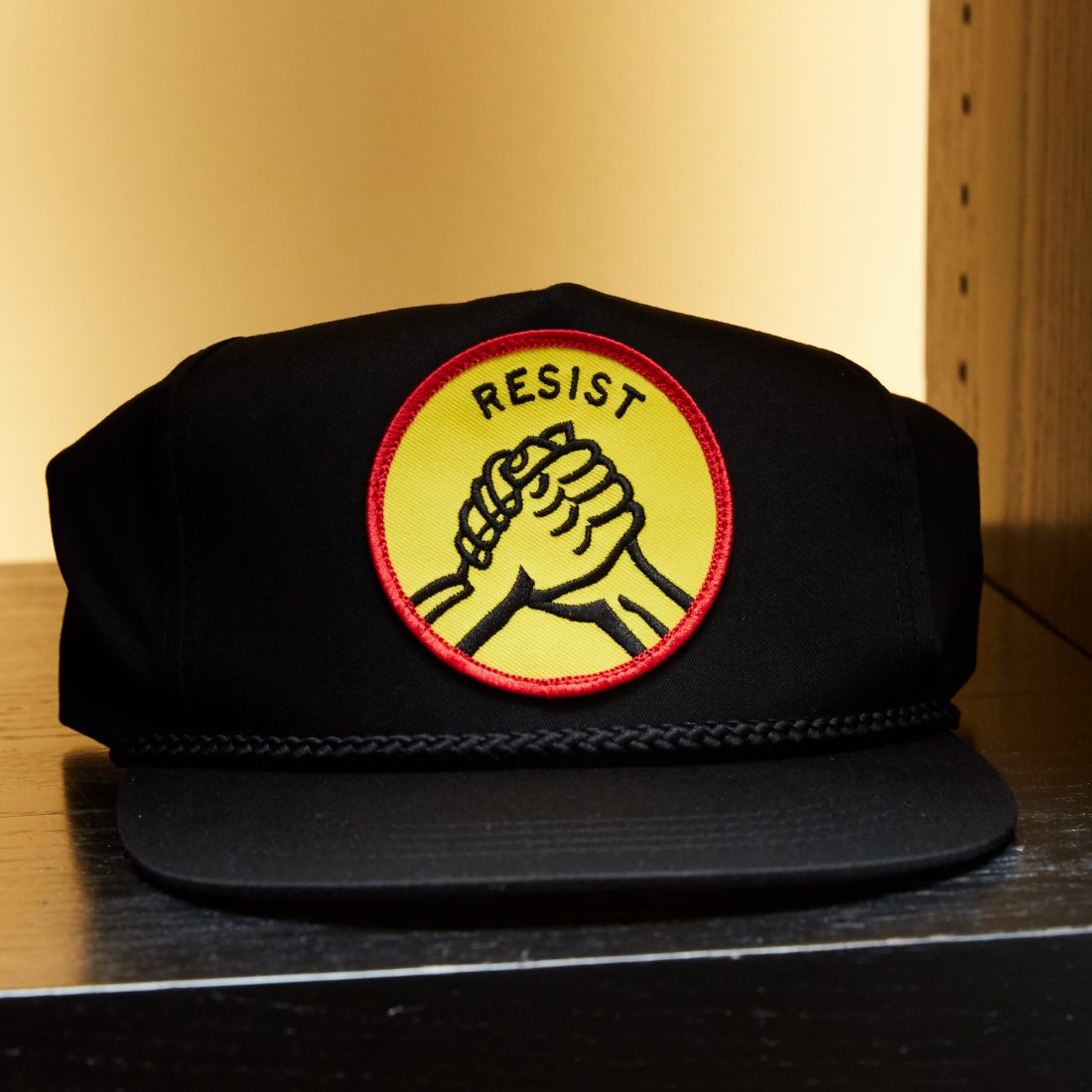 That's why it was so important for Crawling Death to expand its spindly web to other countries with stronger streetwear markets and more of an appreciation for what they create.
"When we all started our brands, we had the opportunity to use platforms like Shopify and Instagram that suddenly made us global brands from day one."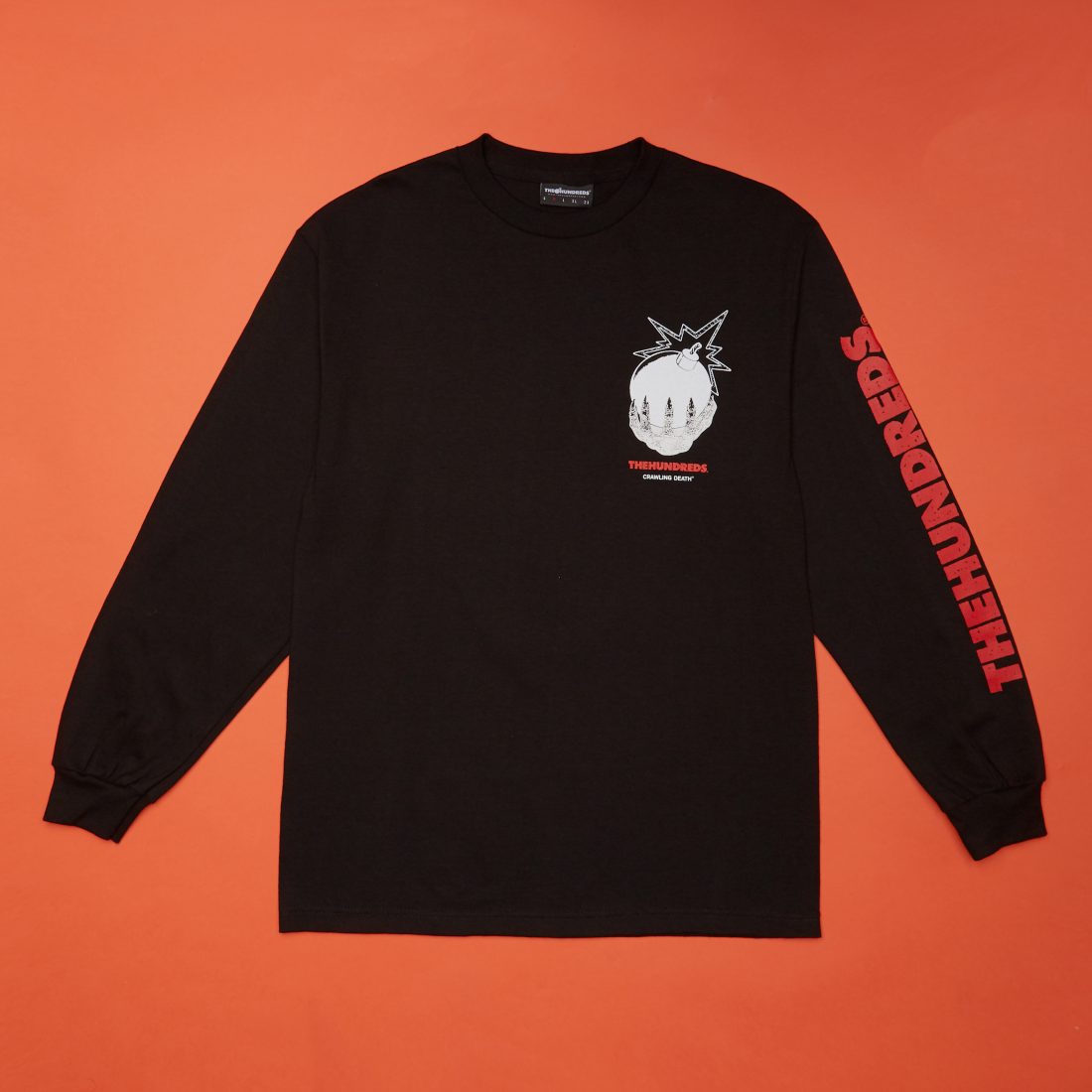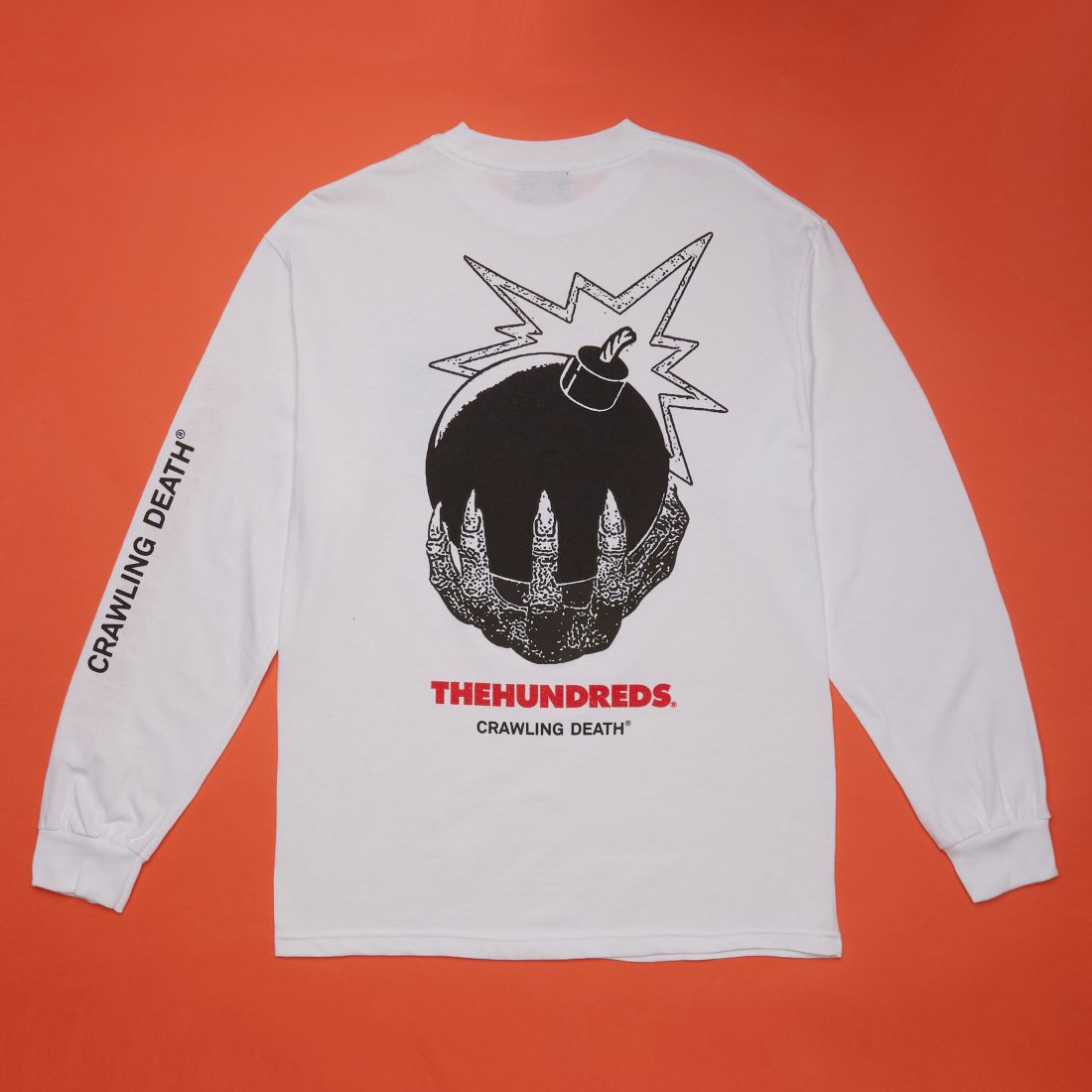 With its reach extended into markets like LA, where the brand has amassed a cult following that search it out and pulled up heavy to the pop-up at 7909 Rosewood this past week, Crawling Death can feel free to keep exploring the themes that endeared them to fans in the first place without compromise. Conor says the brand now has a global following, thanks to platforms like Instagram and Shopify that help shrink down the global market for brands like Crawling Death.
Fans across the world relate with both the nostalgia of the brand and its messaging, which links iconography of the past with context that fits what people are going through today, according to the brand's creator. And he'd rather everyone that wants to rep Crawling Death is able to actually do so, rather than making his products super exclusive.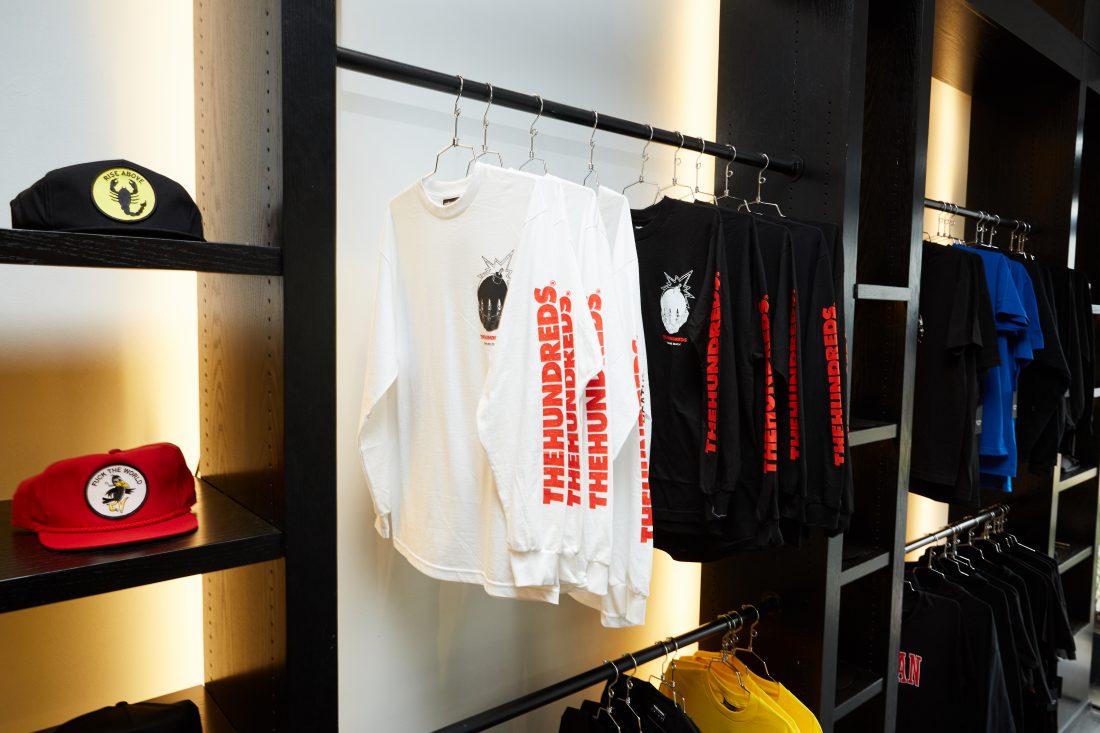 "I like the idea of accessibility. If people are into the brand, I like making it easy to access. We want to work with people and stores that understand the brand but we're not snobs about it. So, this is just another way for us to get stuff out there further."
And while Conor wants Crawling Death to grow to its full potential, he isn't necessarily stoked on his actual persona having that same visibility. When The Hundreds covered the brand in 2015, he was wearing a mask and shrouded in secrecy.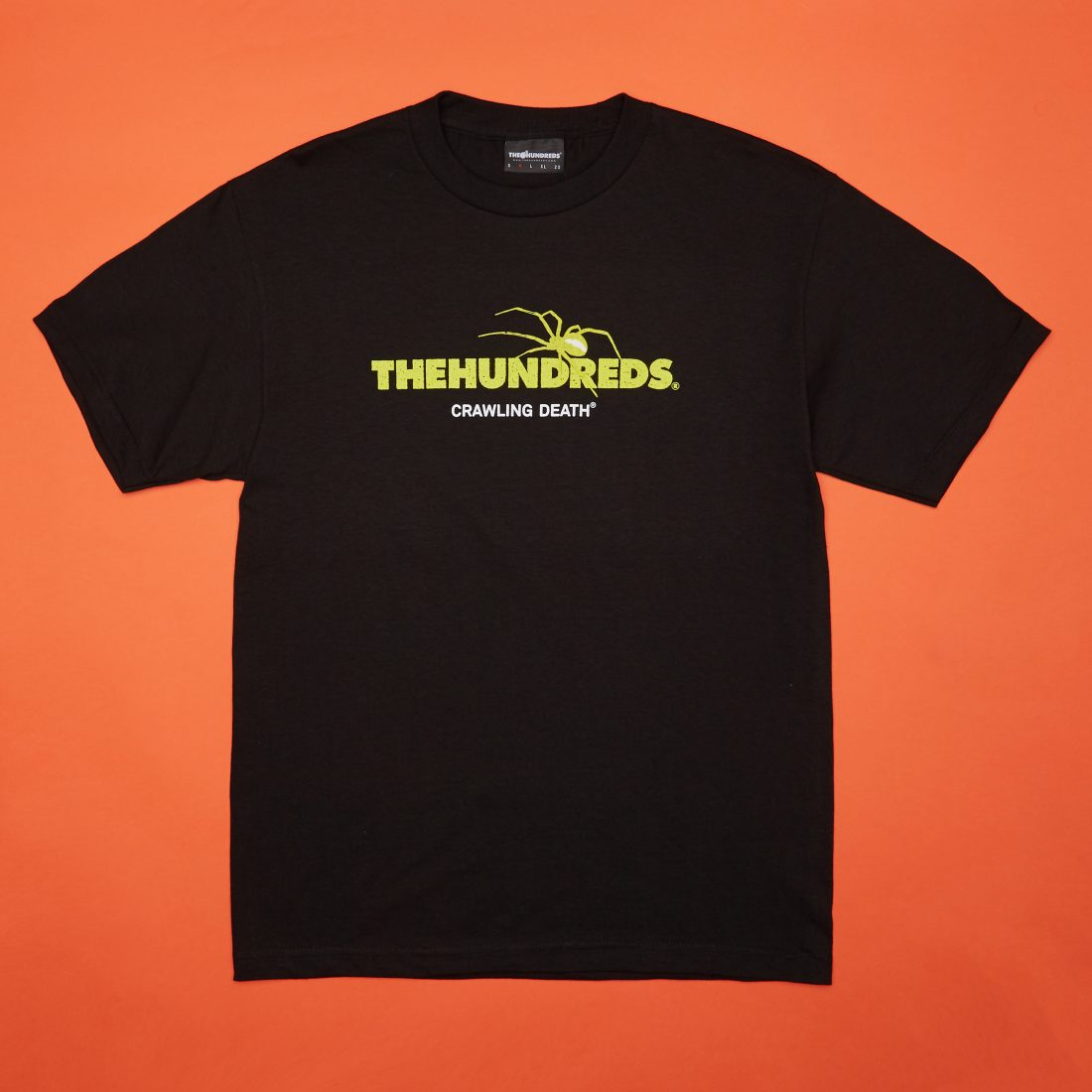 Conor told me, "Crawling Death is a creative outlet for me but it's not about me if that makes sense."
He still likes to stay in the shadows behind the scenes of Crawling Death, but we're thankful we got to know him a little bit better this past week while he was in LA for the pop-up.
The Hundreds X Crawling Death is available now on The Hundreds App and Online Shop. Crawling Death set up shop in our old RSWD store for the last week to give everyone a sneak preview of the collaboration and you can see a recap in the video above. Thanks to everyone who came out!
***