Jack's been working on Jungles Jungles for a long time, at least in streetwear years. Before garnering fans around the globe and getting cosigns from some of the most popular brands in the game, Jack was just making scumbag cartoons at his house.
"I was still making t-shirts in my backyard about five years ago," the brand's creator tells me.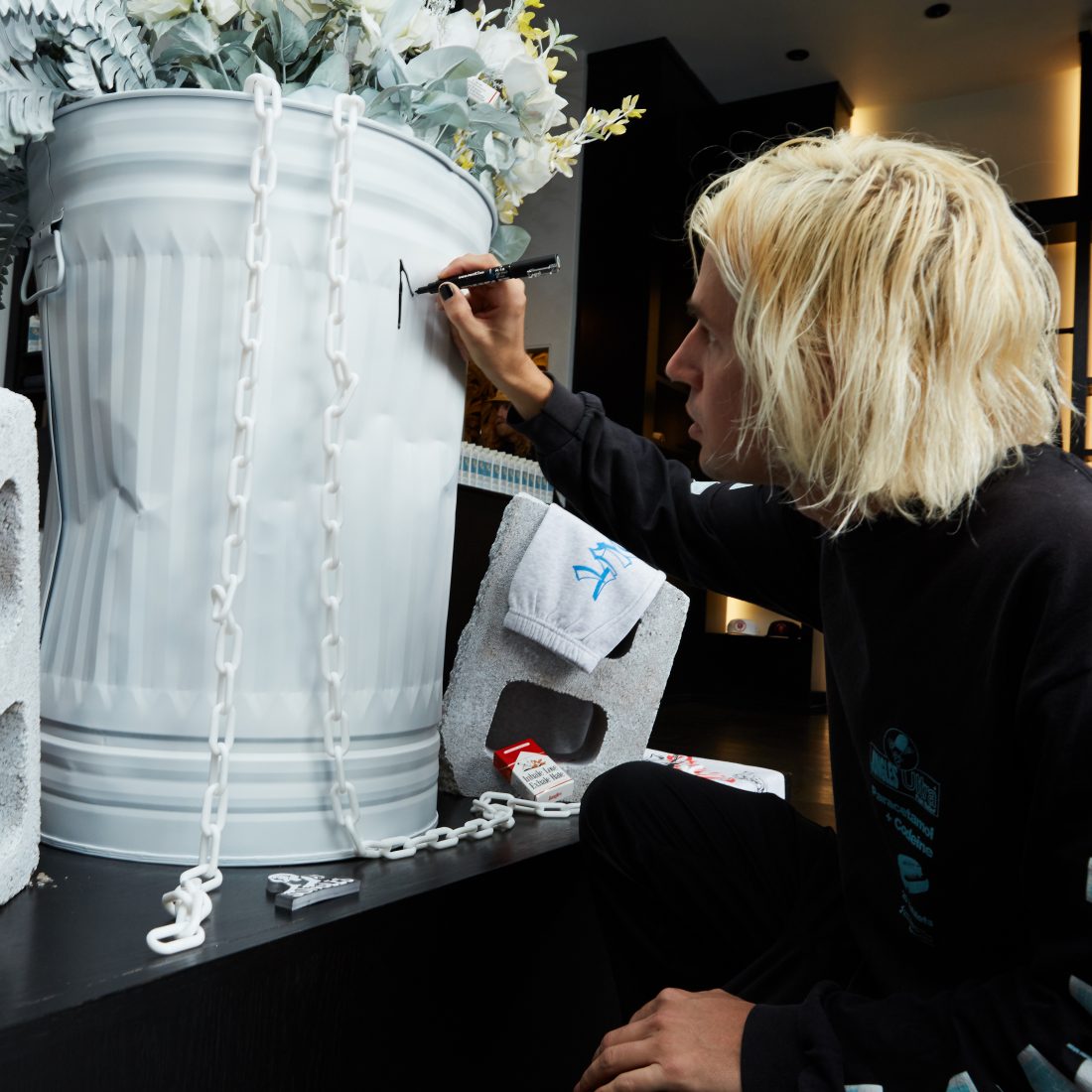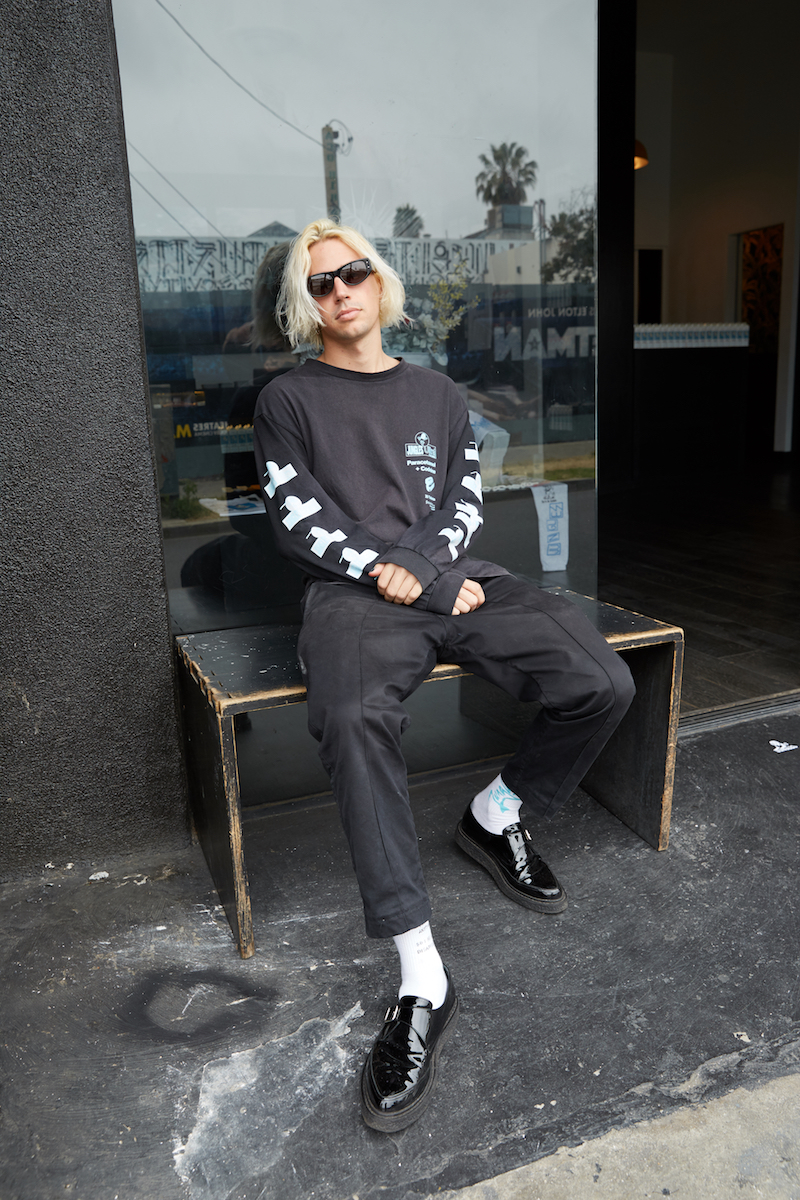 And while the casual observer may lump Jack into Australian punk surfer guy categories at first glance, he's anything but the prototype. He doesn't even really like being the face of Jungles Jungles, rather staying in the shadows and making cool shit in the comfort of his mind.
"I purposely go out of my way to not attach Jungles Jungles to any kind of niche culture," he says. "None of us are big self-promoters. We like being behind the scenes."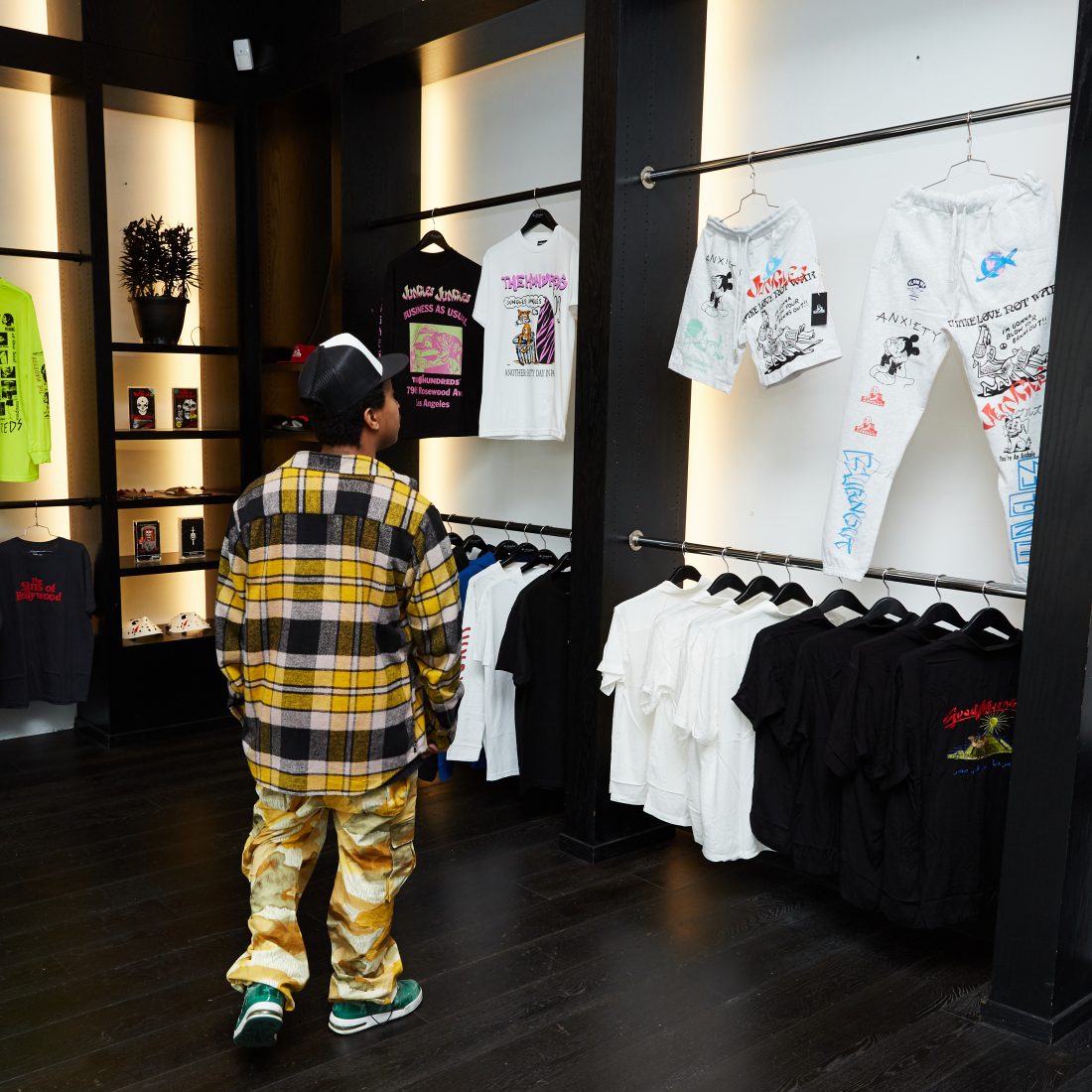 Because Jungles Jungles doesn't conform to the strict core surf-and-skate culture that sells in Australia, many shops down under actually thought the brand was American and just gaining traction in Australia due to social media.
"A lot of stores in Australia messaged me early on trying to stock us thinking that we were a brand from California."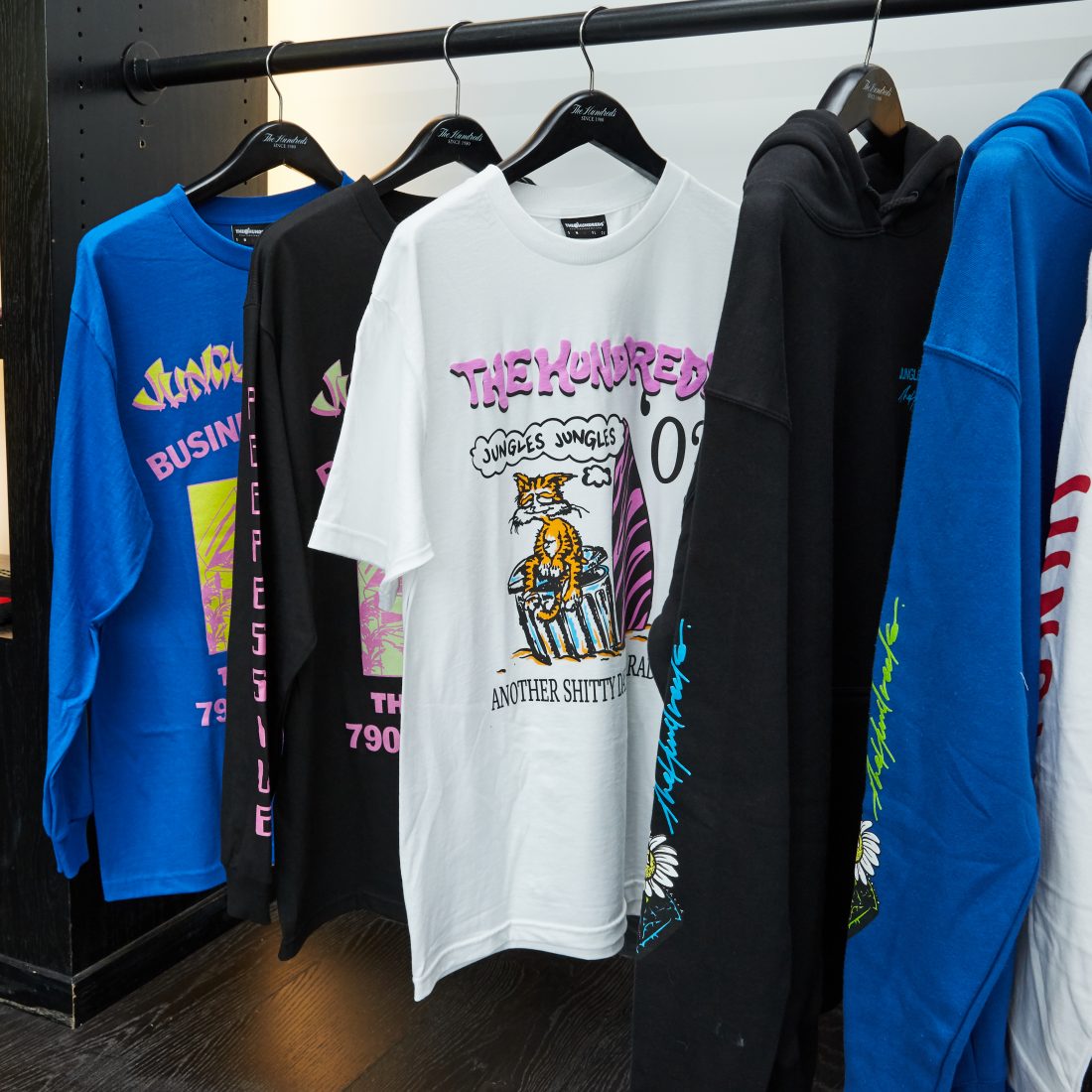 When I asked Jack why he was interested in working with The Hundreds on a collab capsule, he credited the OG brand's legacy of working with the underdogs and the true culture shifters.
"You guys fuck with a lot of different cultures, and that's what I love about The Hundreds. You're not specifically one thing, like how Jungles isn't one thing. You're in between everything. It's just sick to be recognized by someone that's been around for a while and has the credibility.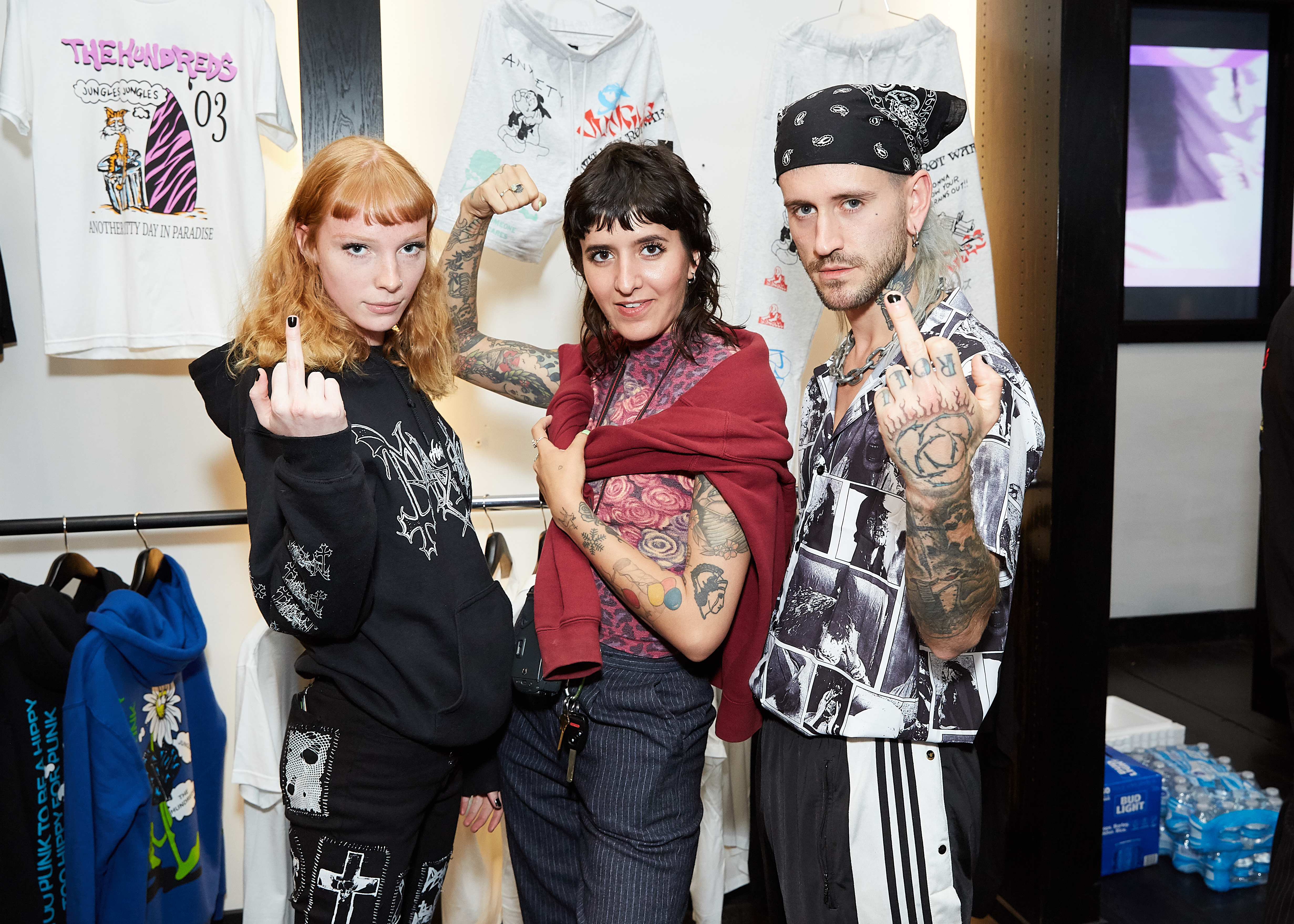 Jungles Jungles' graphics remind me of what we'd draw in our notebooks instead of listening to the teachers as the school year worked its way into June and ever-closer to the final bells. They represent Summer paradise just outside the window and happiness seemingly just as close. The collaboration also features the depressed flower graphic that's "TOO PUNK TO BE A HIPPIE, TOO HIPPY FOR PUNK" and represents how Jack and his brand don't fit neatly into any of the normal boxes, which is easy to relate with.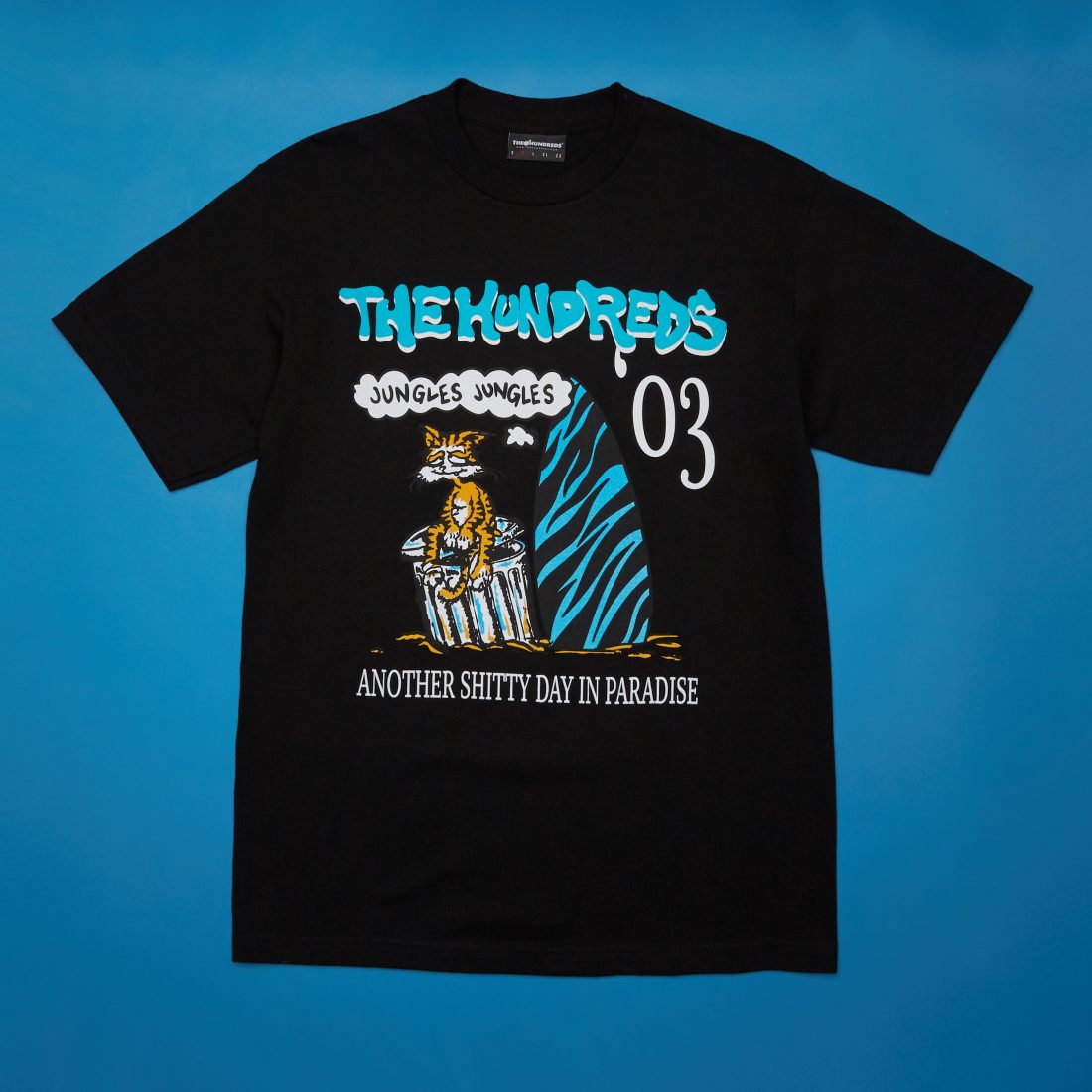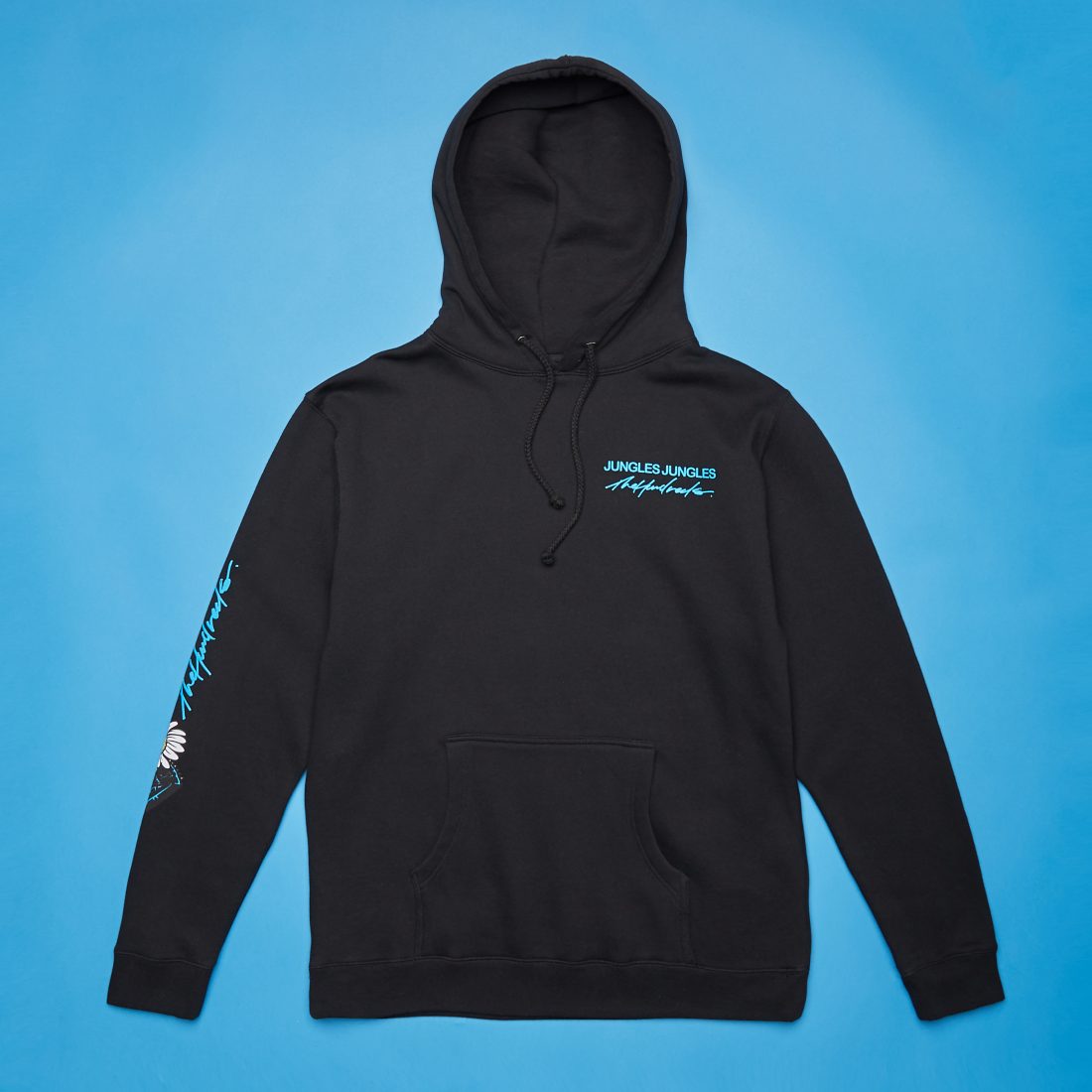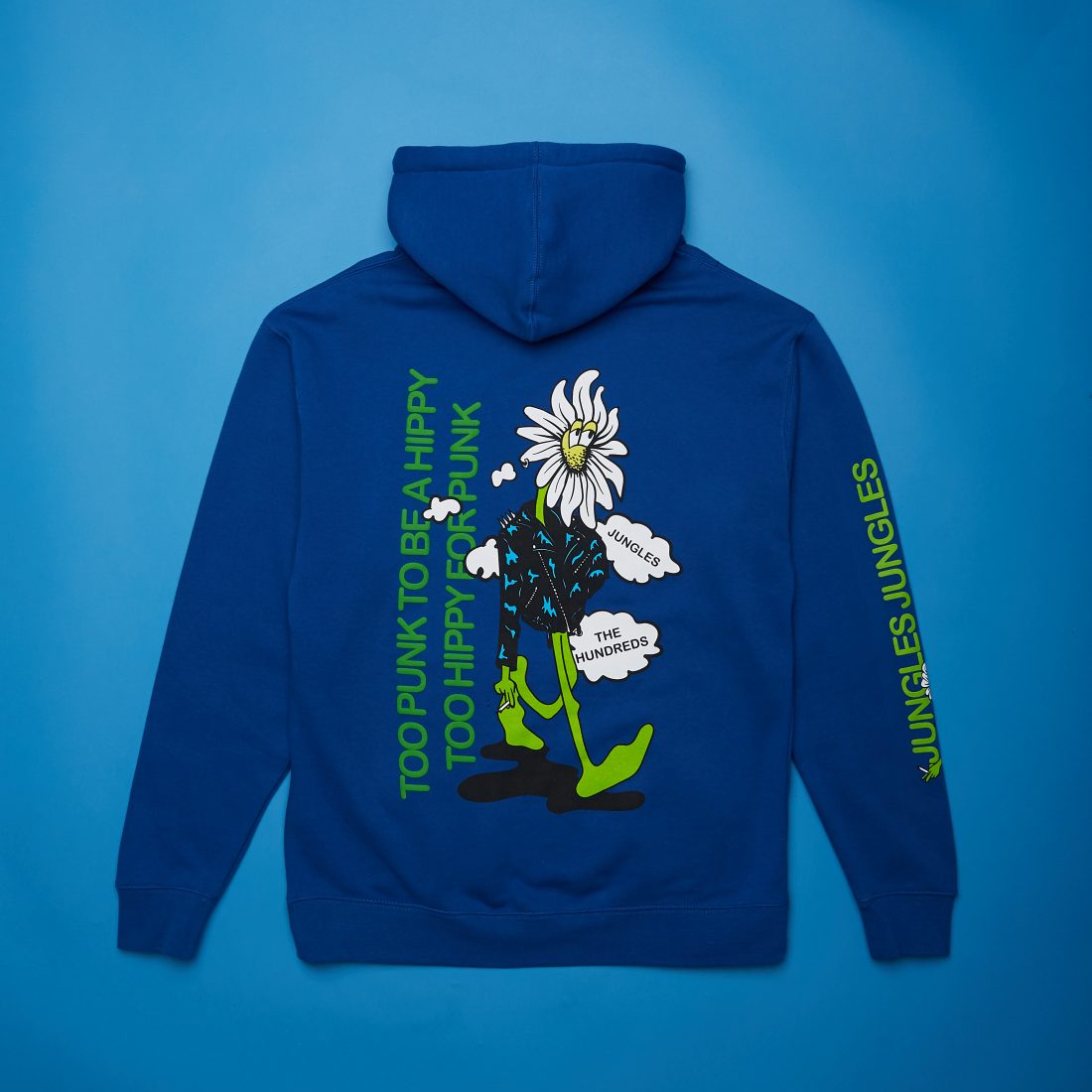 The Hundreds X Jungles Jungles is available now on The Hundreds App and Online Shop. Jungles Jungles set up shop in our old RSWD store for the last week to give everyone a sneak preview of the collaboration and you can see a recap in the video below. Thanks to everyone who came out!
***