Any great horror film haunts you forever, whether you're like me and get chills whenever you see a floating red balloon or you're terrified of dolls or the basement or whatever. That fear is usually rooted in some fucked up shit you saw in a scary movie. Most people shudder and hide but some, the freaky few, chase the feeling of fear and embrace it. They love being terrified.
The brain behind BOW3RY is that very psychopath, a horror film aficionado that has turned his love for all things creepy into a brand that lets you wear your fear on your sleeve.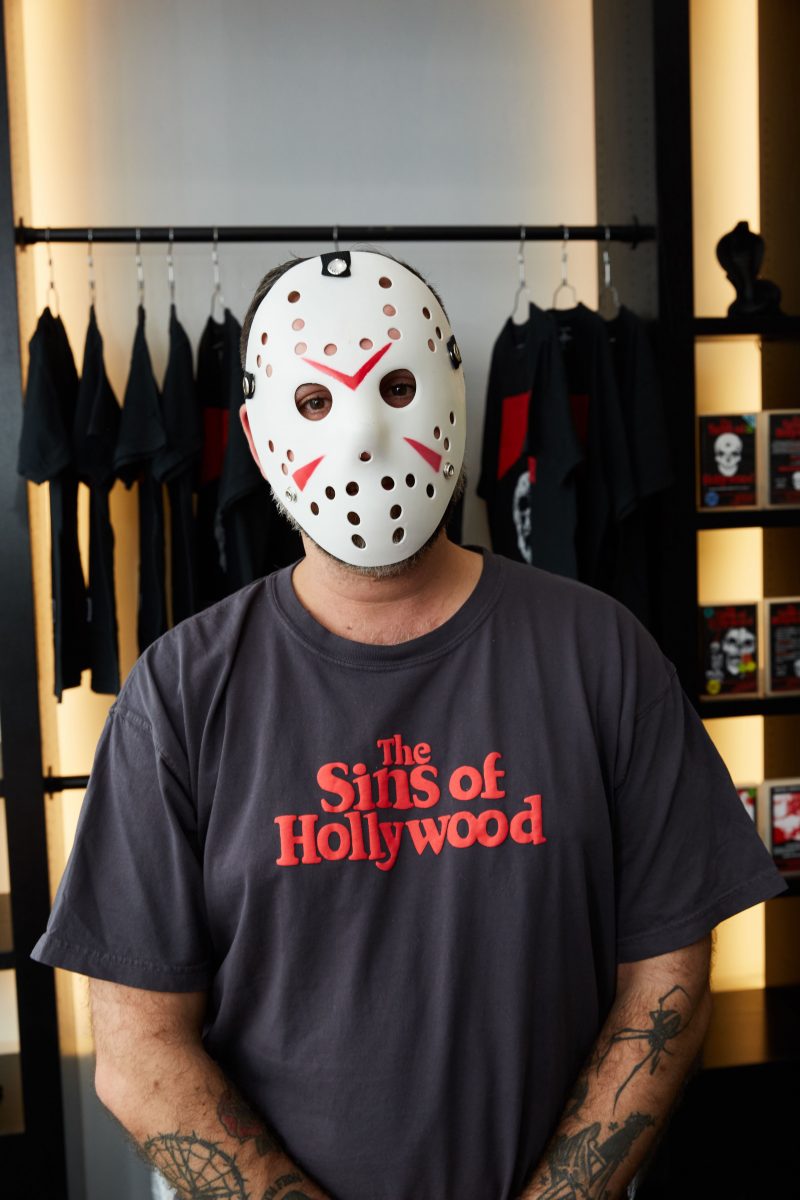 In anticipation of The Hundreds releasing its collaboration with the Australia-based fear factory BOW3RY, I sat down with Blake Burton to discuss the history of his chilling clothing.
"I grew up a massive horror and sci-fi fan," the BOW3RY founder told me. "I've always loved all of that stuff. I grew up on an air force base and there was a cinema, so I spent a lot of my time there and all they played were movies like Friday the 13th, so it was sick."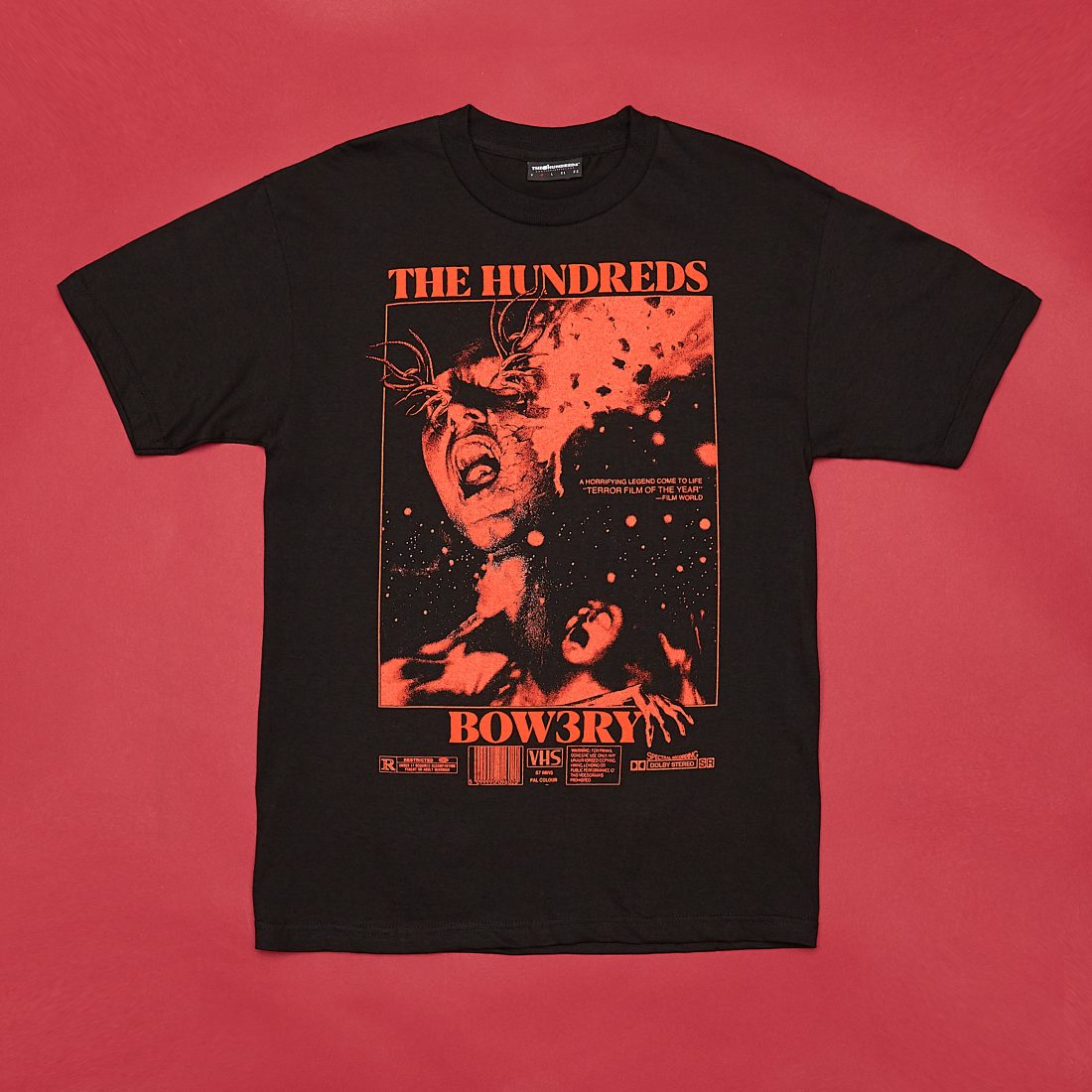 Though BOW3RY calls Australia home, the brand has found much success stateside, where there are millions of horror fans and streetwear fans alike, ready to don the darkest thing they can get their hands on. Blake told me nearly 80 percent of the brand's orders come from LA, and a lot of people in Australia actually think BOW3RY is an American brand.
"Instagram just makes everything smaller for you," Burton explained. "People feel as if they know you even though they don't."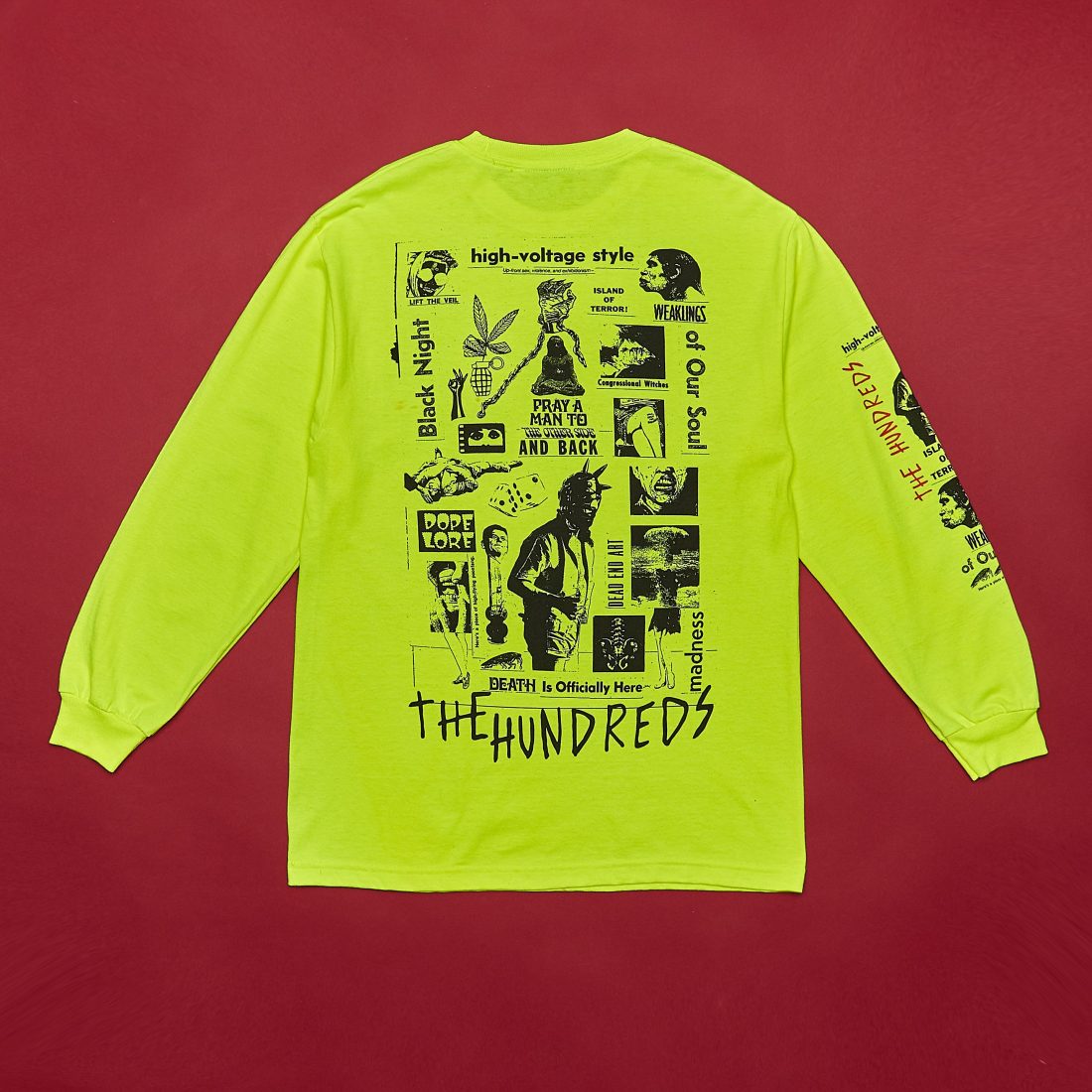 His brand started catching fire in the US when he began working with skate brands like Deathwish.
"Eric Ellington hit me up via Instagram and was like, 'I love your stuff, do you want to do some boards for Deathwish?' We started this relationship from there and I just booked a ticket to come over to the states to work with them for a couple of weeks down at BBD. I was doing some art direction for them, then started integrating some of the BOW3RY graphics into their themes. We did a BOW3RY board and then things just got bigger. From there, I got introduced to their audience and it just kept feeding into it."
While BOW3RY is a living breathing tribute to horror films of old, Burton understands the red tape involved with actually using trademarked graphics and characters, so he creates his own fake films and universes for his merch and promotional materials to live within. For example, he invented the film The Sins of Hollywood for the RSWD pop-up, developing a line of merch and even handmaking DVD cases and VHS tapes, as well as accessories.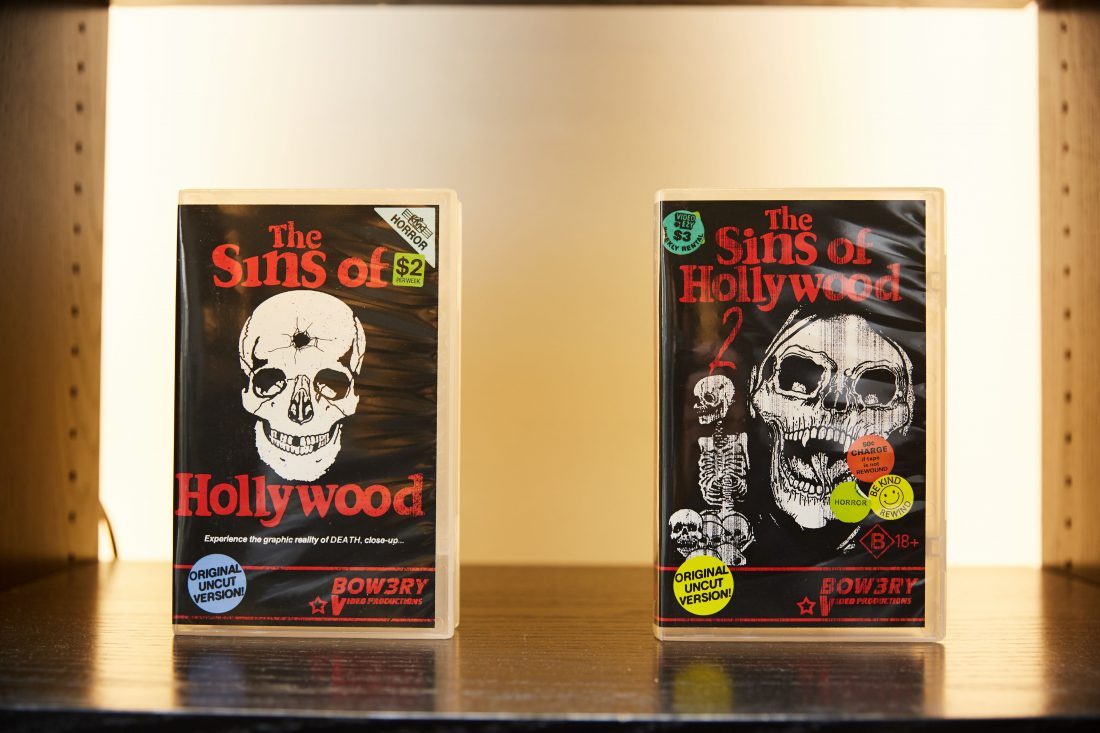 "When you look at a graphic of mine, it literally is a snapshot of me and what I grew up with. My art is a roadmap of everything I've watched, everything I've loved. At the same time, you run into copyrights, so I like to take things and imagine if I'd seen them in an alternate reality. Then I create what I see and visualize the poster and everything else with it. Splicing and collaging and putting it all back together gives it new life."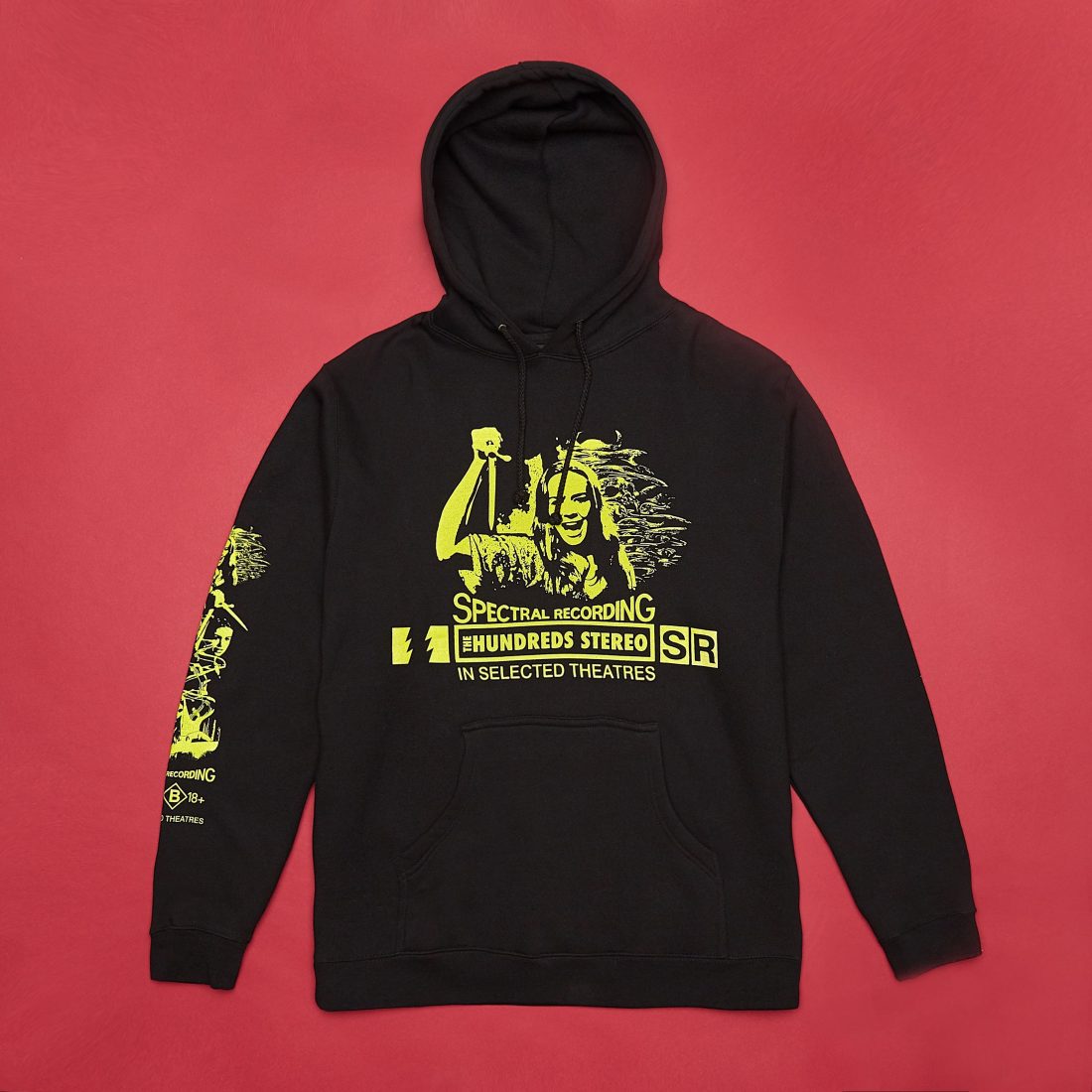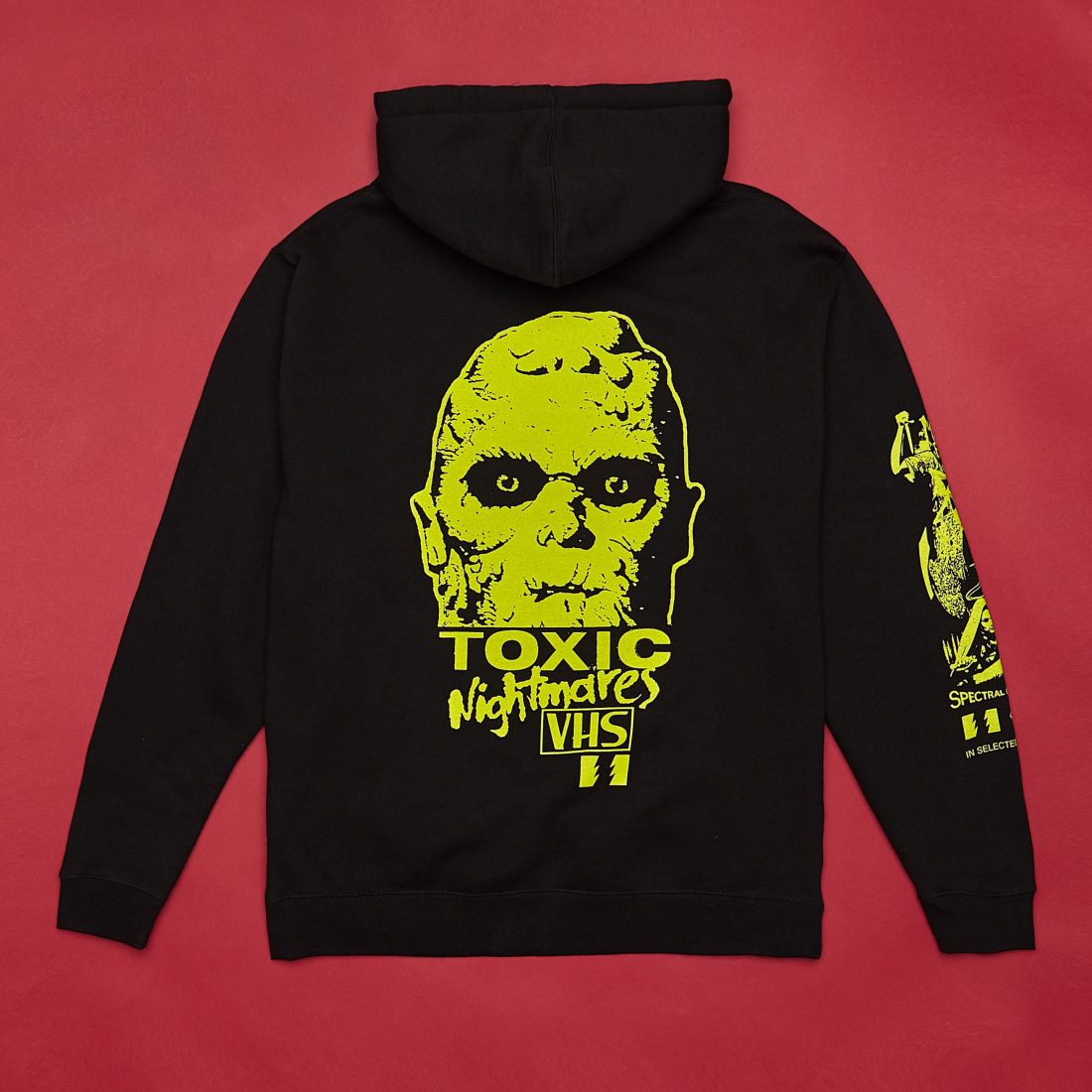 The Hundreds X BOW3RY is available now on The Hundreds App and Online Shop. BOW3RY set up shop in our old RSWD store for the last week to give everyone a sneak preview of the collaboration and you can see a recap in the video below. Thanks to everyone who came out!
***