"Concept to hanger, The Hundreds Red Letter™ is who I am, looking back, moving forward." -Bobby Hundreds
The Hundreds is proud to announce the release of the The Hundreds Red Letter™ Spring 2017 collection, inspired by early 2000s streetwear from Bobby Hundreds' perspective: classic heritage silhouettes, military surplus garments, and workwear in baggy, oversized fits. Available this Thursday, January 19, in limited quantities exclusively at The Hundreds flagship stores and our Online Shop.
Highlights include: the "Mission" parka, an oversized military parka with a heavy buffalo plaid zip-off removeable "Lumberjacket" liner that can be worn on its own; the "Arlington," an oversized hooded long-sleeve shirt inspired by '90s coastal California lifestyle wear with a custom yarn-dyed stripe; the "Emerson," a soft brushed cotton plaid flannel long-sleeve shirt in teal with an oversize fit; and the "Foxboro," a drop-shoulder double-layered Camber hooded pullover sweatshirt with snap buttons at the front hood. (Camber is a made-in-the-USA heritage company known for their heavyweight sportswear and industrial workwear.)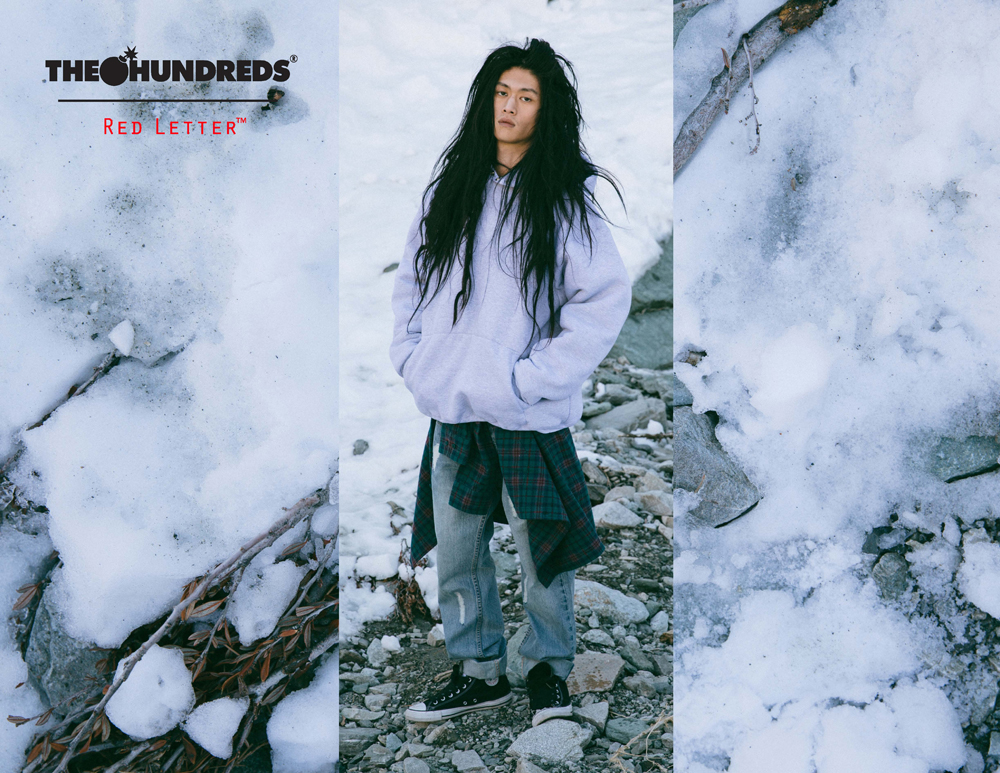 "Foxboro" double-layered heavy duty Camber pullover hooded sweatshirt (athletic heather and black)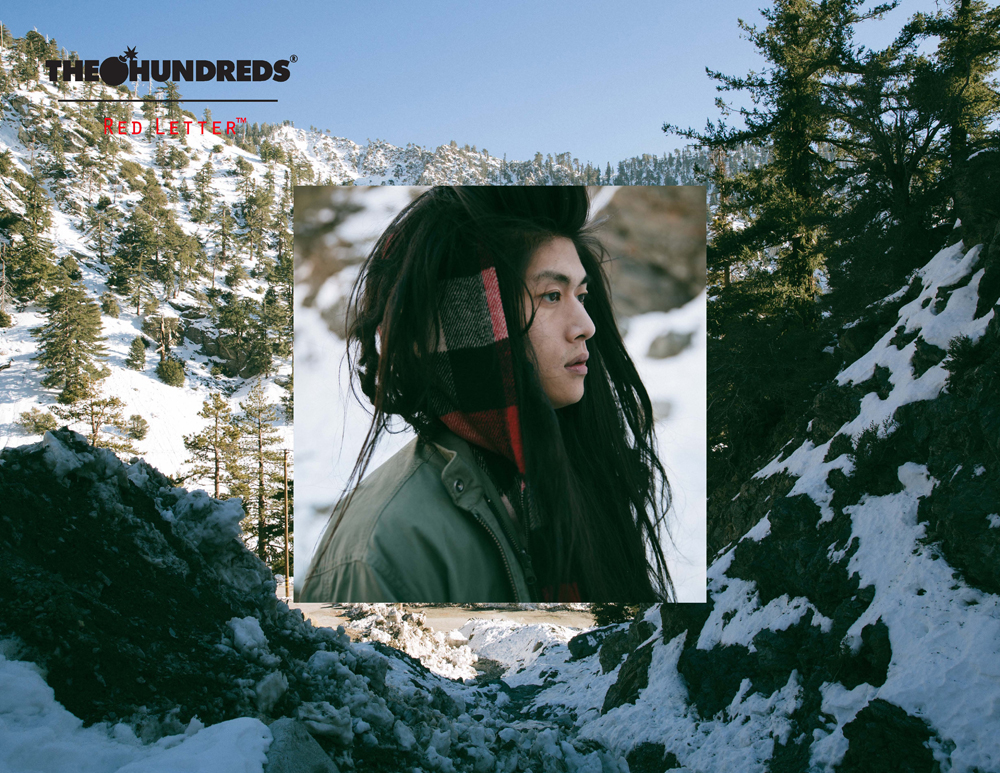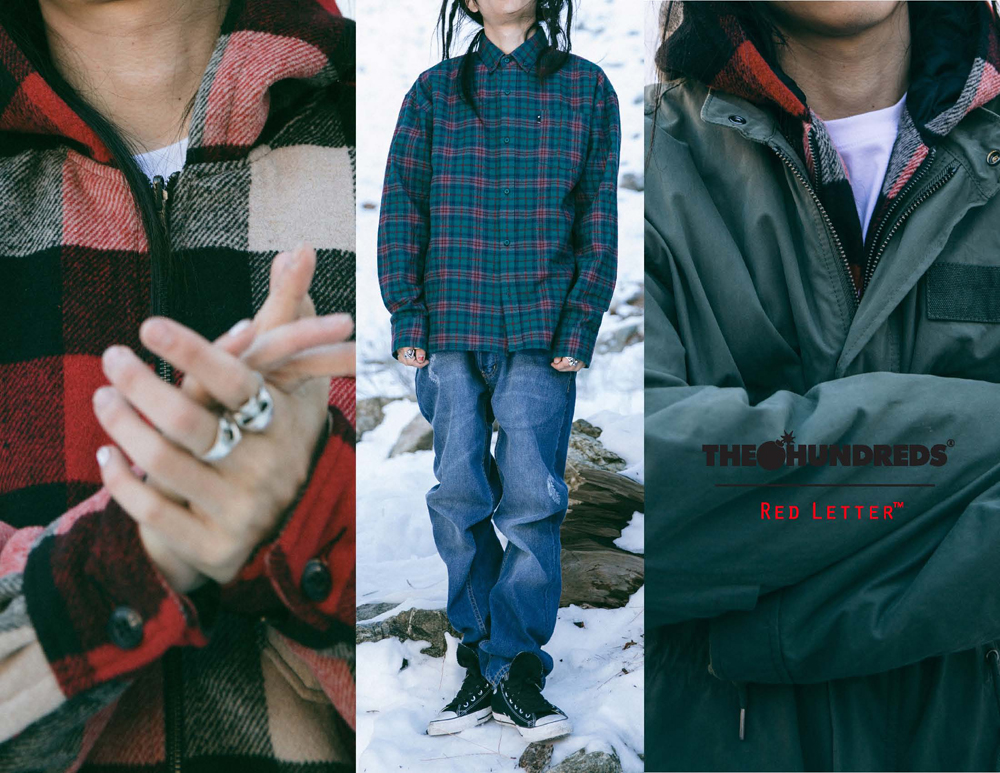 Left to right: "Lumberjacket" liner attached to the "Mission" parka that can be worn on its own, "Emerson" plaid flannel button-up, "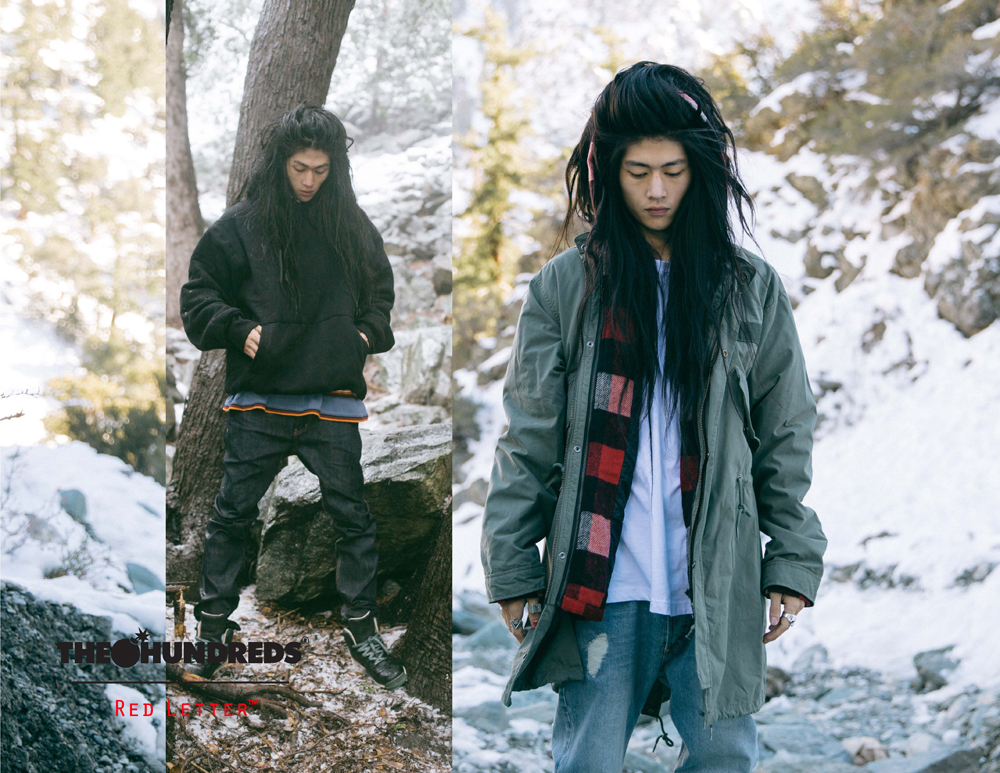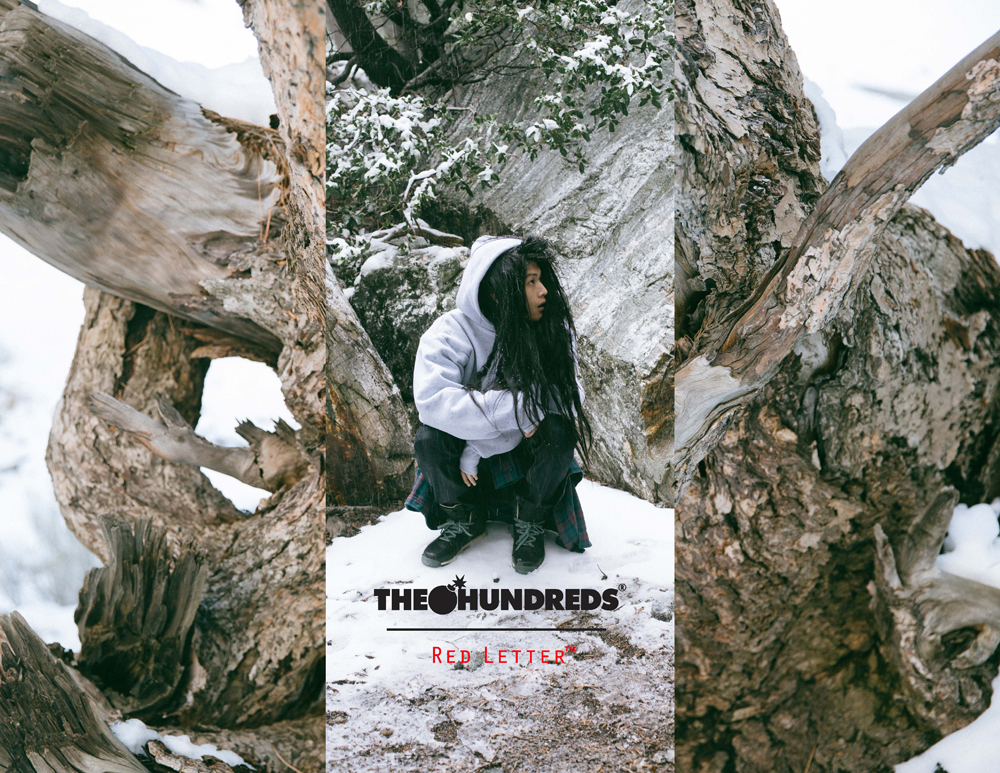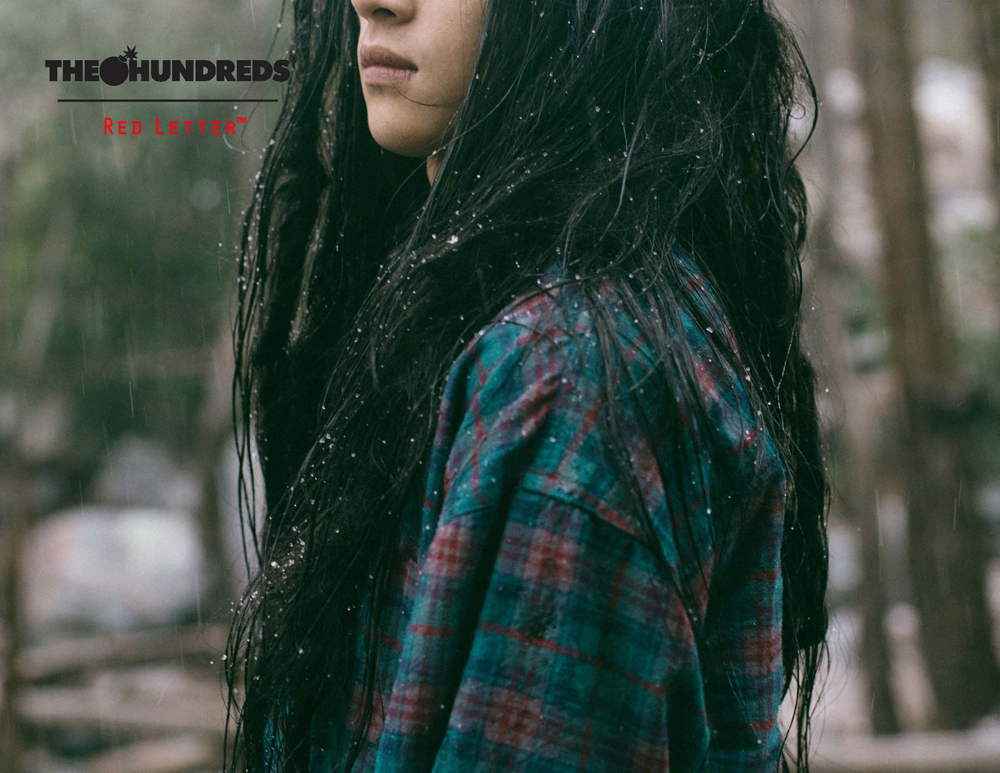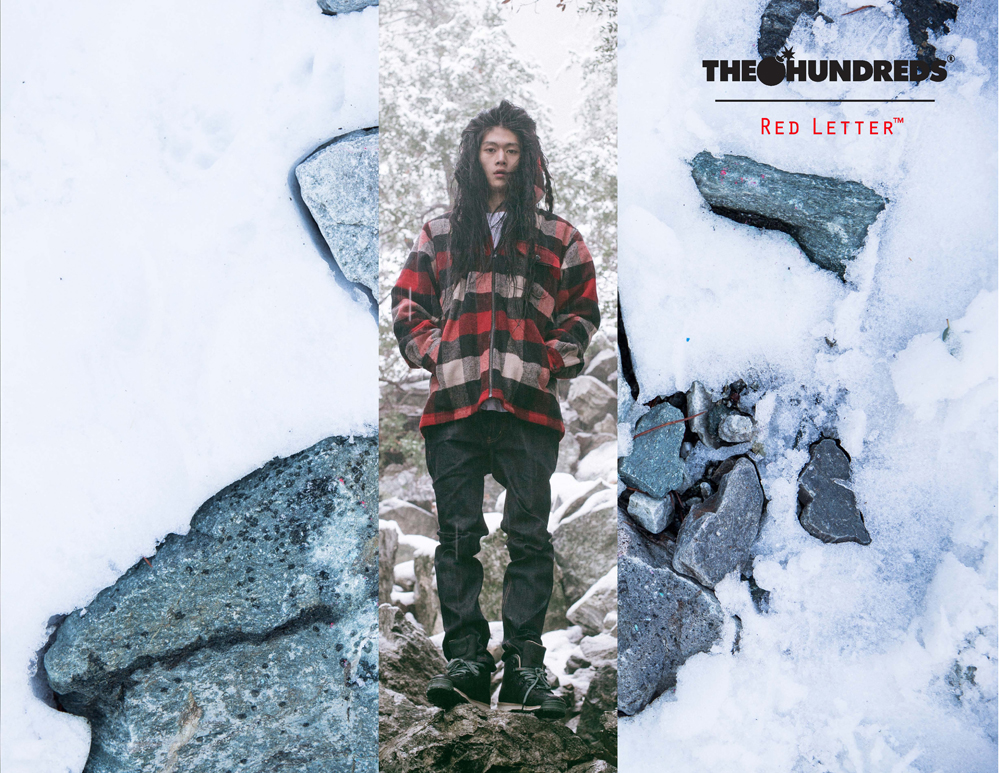 "Lumberjacket" liner from the "Mission" parka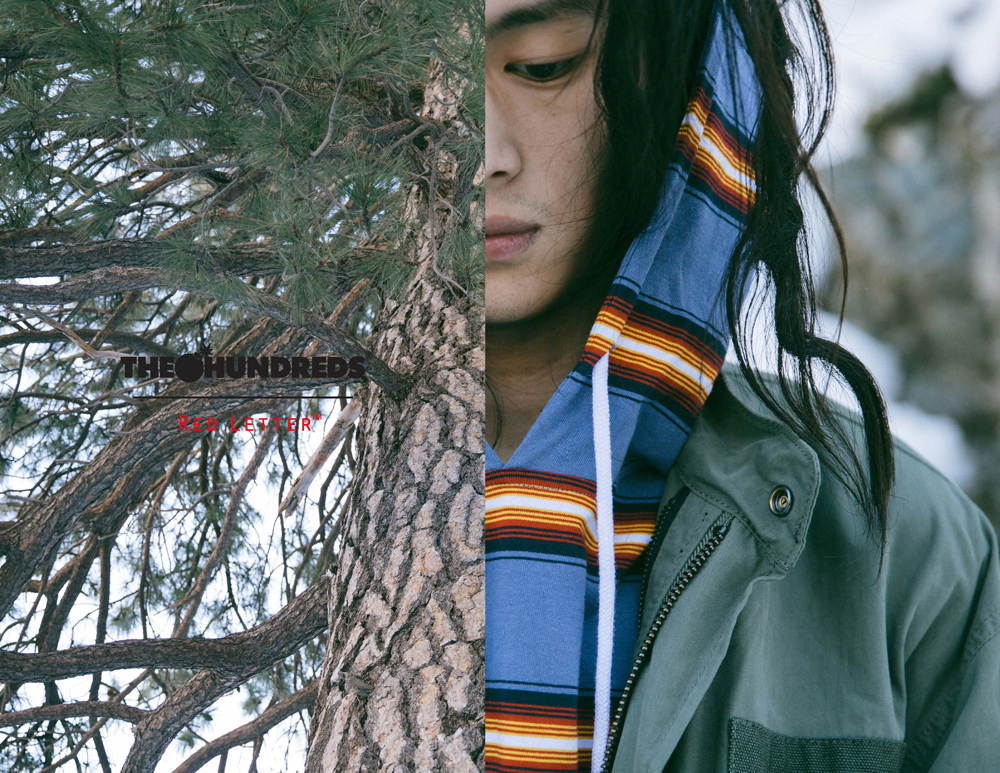 "Arlington" hooded long-sleeve sweatshirt worn with the "Mission" parka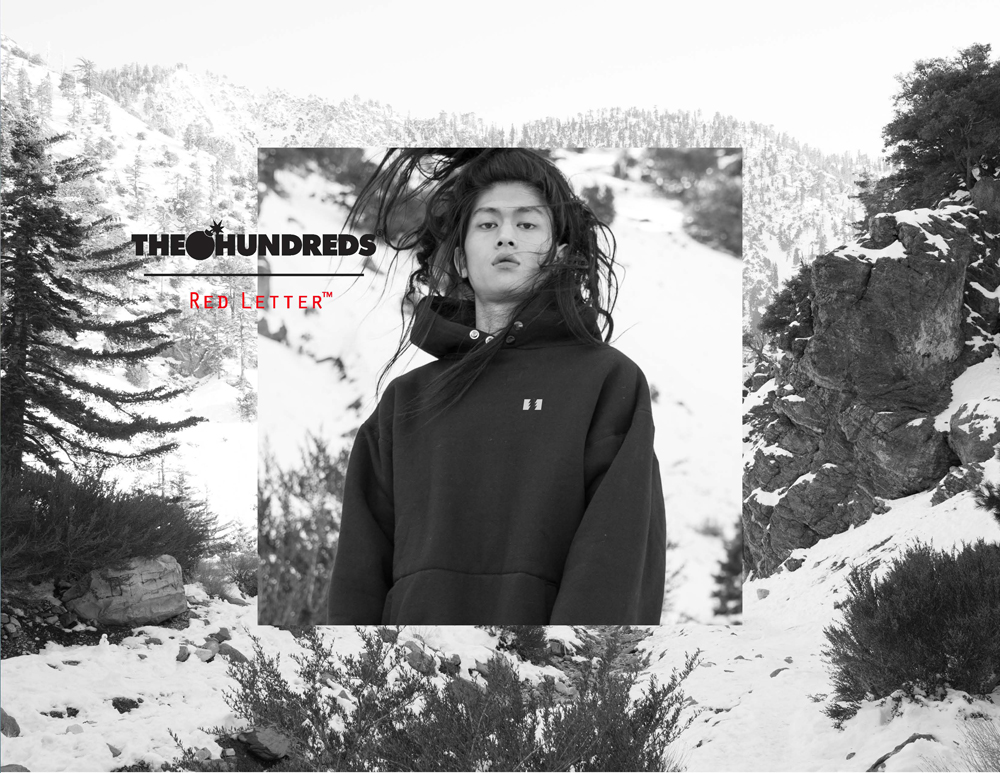 "Foxboro" pullover hooded sweatshirt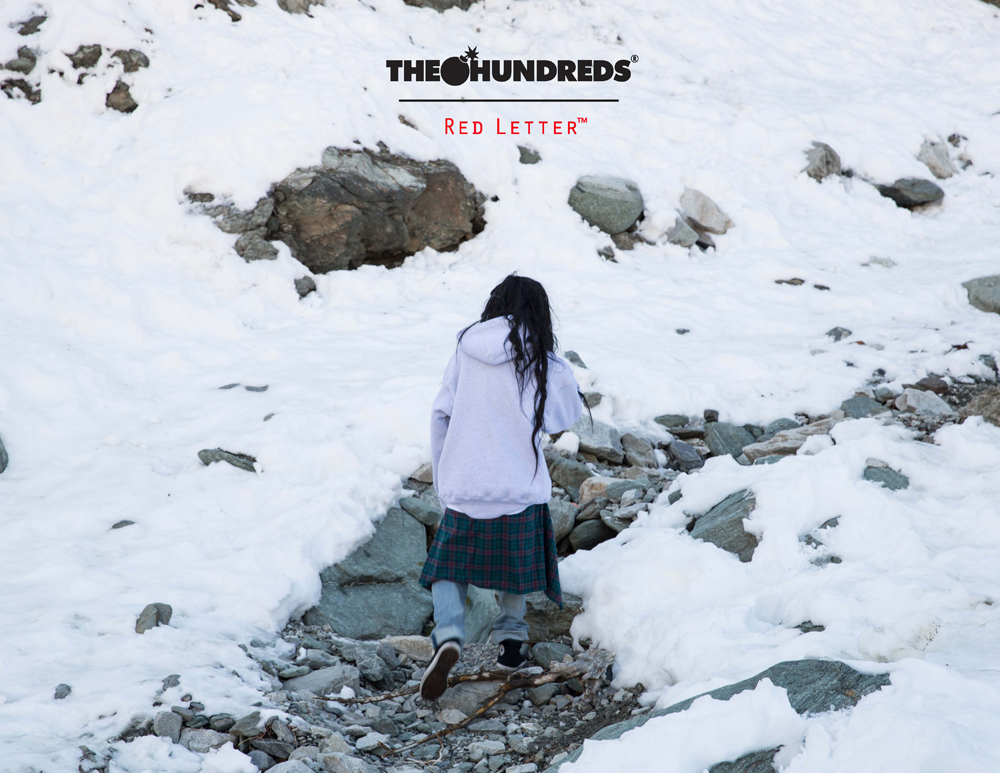 ***
Over a decade ago, Bobby Hundreds helmed cut/sew design at The Hundreds under the guidance of his mentors, Alyasha Owerka-Moore and Ben Cheung. But as the brand expanded, so did his focus, on the Blog as writer and photographer, in the departments of Design, Marketing, Video, as well as side projects like Washing Machine and Jennifer. The Hundreds Red Letter™ is his personal range of design concepts, released as a capsule under The Hundreds.