Today marks the 2nd year
anniversary of ASAP Yams passing.
To friends, Yams was a witty, charismatic enigma that brightened any room or chat room he was in. To the world, he was the man with the plan for one of hip-hop's biggest present day stars and a vision for every other artist he connected with along his path. That was the thing about Yams—no matter the circumstance—if he believed in you, he was willing to risk his reputation, time, and effort for you. Since his passing, Yams's legacy has lived on in many forms, from his musings of wisdom on Twitter to his archaeological musical taste that still defies and amazes most hip-hop writers and A&Rs. The worst incarnation of Yams's legacy is the persistent shout outs and reckless indulgence of the very drug that contributed to his death.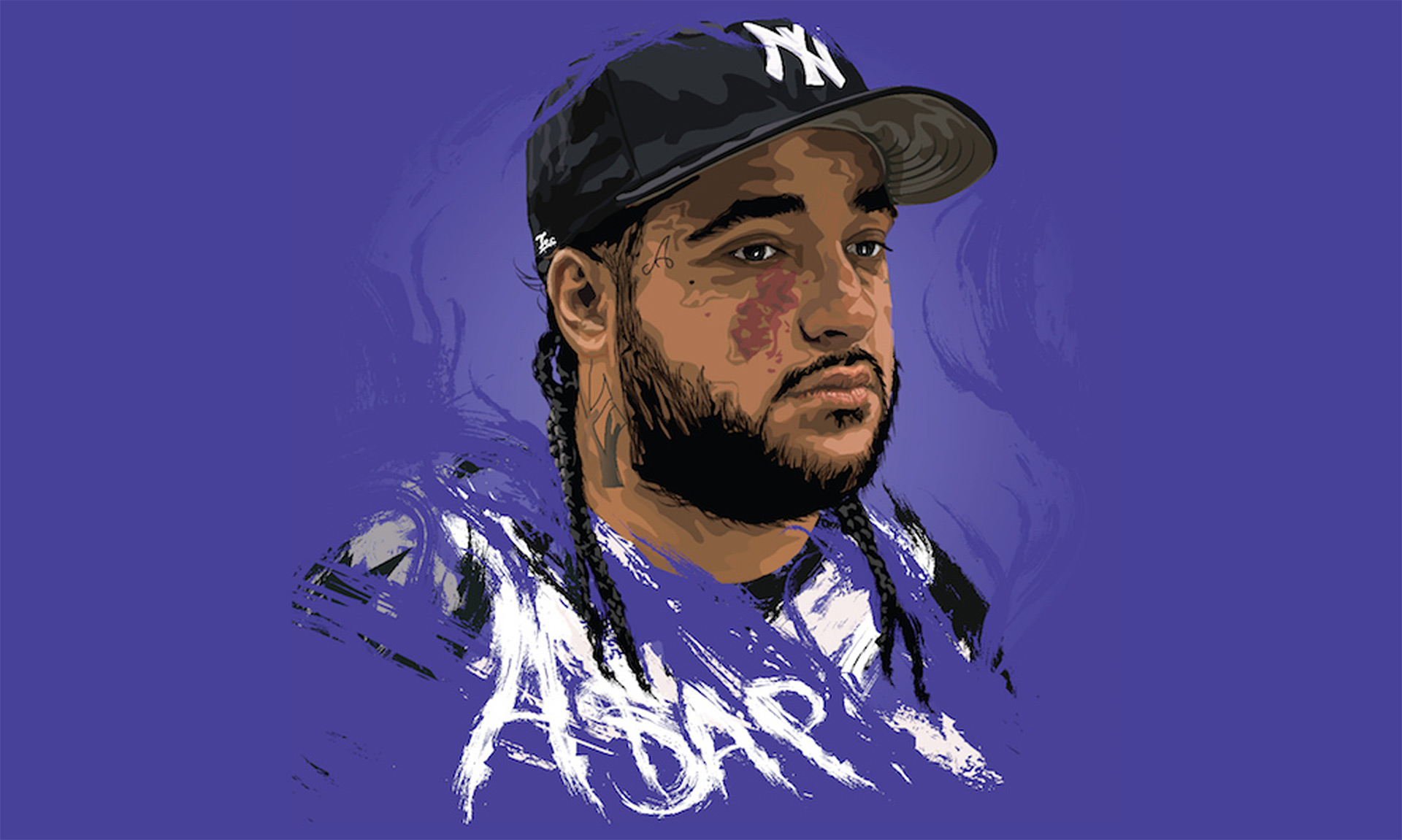 We all have our vices, and I'm not one to judge, but let's be aware and conscious of what we are putting into our bodies and what we are promoting others to do. Yams was a victim of influence. I'm sure he first experimented with promethazine because of its prevalence in Houston hip-hop culture, a scene he studied. Houston built a whole culture off of the slowed down feeling that lean gives its user.
IF U SEE ME IN PERSON N I DONT SAY MUCH UNDERSTAND IM VERY BASHFUL U HAVE TO GET TO KNOW ME TO TRUELY SEE MY SWAG BLOSSOM

— …… (@ASAPYams) March 21, 2012
The candy-coated tales of "coming dine and po'ing up" would enthrall any listener. But for every pint that is poured, there is a tragic death that follows. Houston luminaries such as DJ Screw and Big Moe have all died because of complications related to promethazine use. We can no longer hide behind the guise of sleep apnea or the mixing of drugs and stand face to face with a problem that's plaguing the hip-hop community. As millennials, we look down upon crack and heroin and we won't dare eat gluten or diary but we laud and praise prescription drugs such as Promethazine, Xanax, and Adderall. It's a chain of thinking that must be reprogrammed.
We must start taking account for not only ourselves but those around us. The signs were all around us and we let Yams down.
As a naive youth, I always had an attitude that this won't happen to me when it comes to these cautionary tales. We all suffer from this. We think that we're too smart, too cool, and too casual to have a real drug problem. Yams's passing woke me up from this thinking. Be it weed, sugar or pills, humans as a species have very addictive personalities. We must start taking account for not only ourselves but those around us. The signs were all around us and we let Yams down. I'll never forget my last conversation with him. It's ingrained in my brain because at first I didn't know who was on the other line. He called me from a private number and was already mid-conversation before I realized who I was speaking to. His words were slurred and I barely understood what he was calling about. Needless to say our conversation didn't last long—I cut it short blaming poor connectivity.
Looking back, I wish I would have checked him or at least made him feel some type of way. Far too often, we let behavior like this slide and even egg it on as entertainment. It's evident from a cursory glance of Yams' online footprint, he was battling demons that he tried to hide with music, drugs, and jokes. Many people are fighting the same demons daily, the difference is we championed Yams' demons. We wanted to be BlackOut Boyz and reveled in his tales of drug use and mischief. Frankly, that shit was wack, but it's easy to look back at history with a critical eye. It's harder to look forward into the future with an aware mind. So let's not diminish Yams' legacy to prescription cough syrup and a double cup. He was a great man with a great vision, who taught the word to always strive and prosper.